FEATURED ON THIS POST:

Hey friends,
Hope you are doing well! I am back on the blog after a whirlwind PR trip to Memphis this past week. I can't wait to share a travel blog soon. Can you believe it is already March. This month marks our second anniversary since we first bought our current home. Since then we've had a lot of renovations including  recently our master closet renovation and replacing all the carpet upstairs to  laminate wood floors. It was the best decision we ever made and I can't wait to show you more. But today I thought I would recap our current home renovation progress so you can see how much our house has changed. Check out our empty house tour here.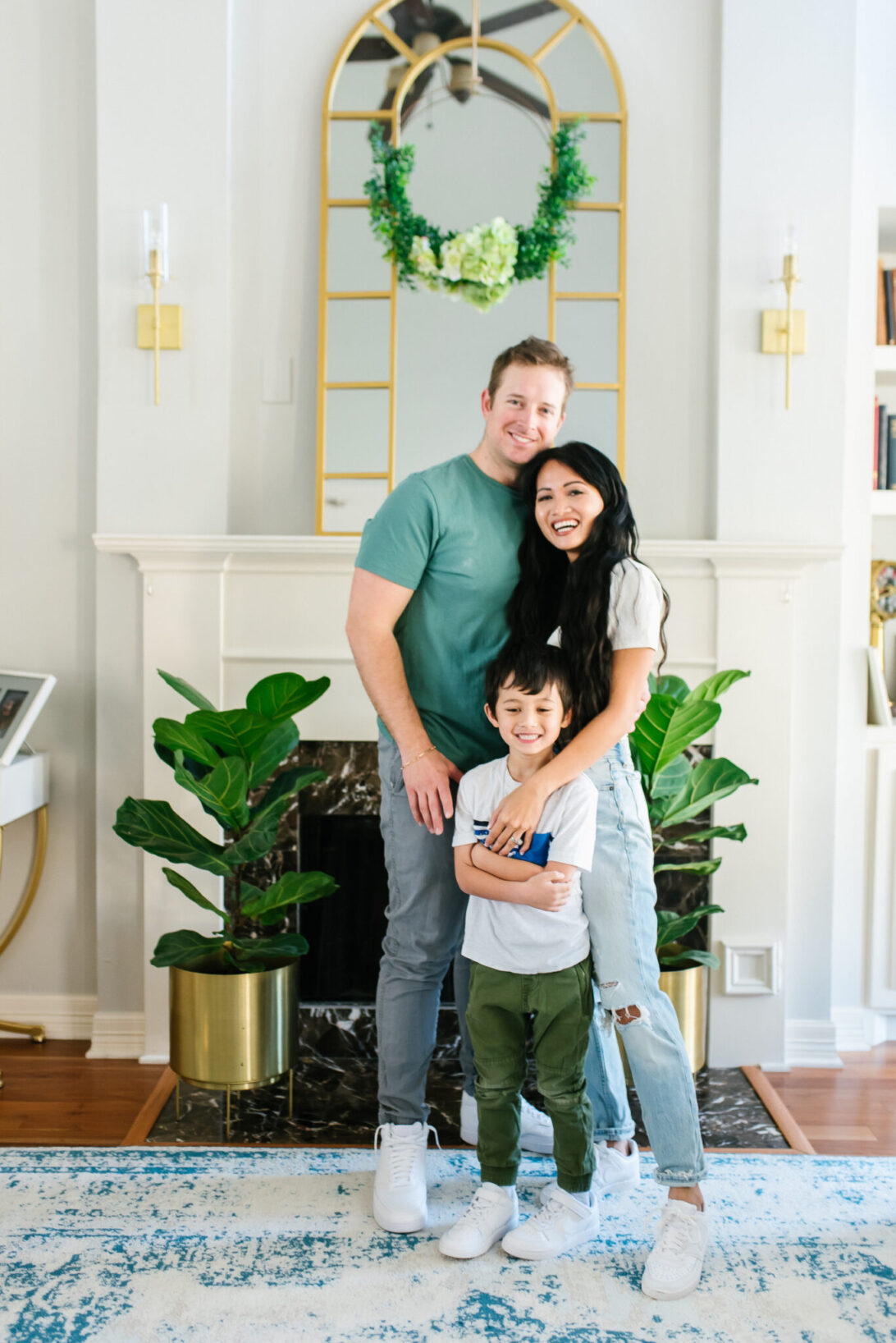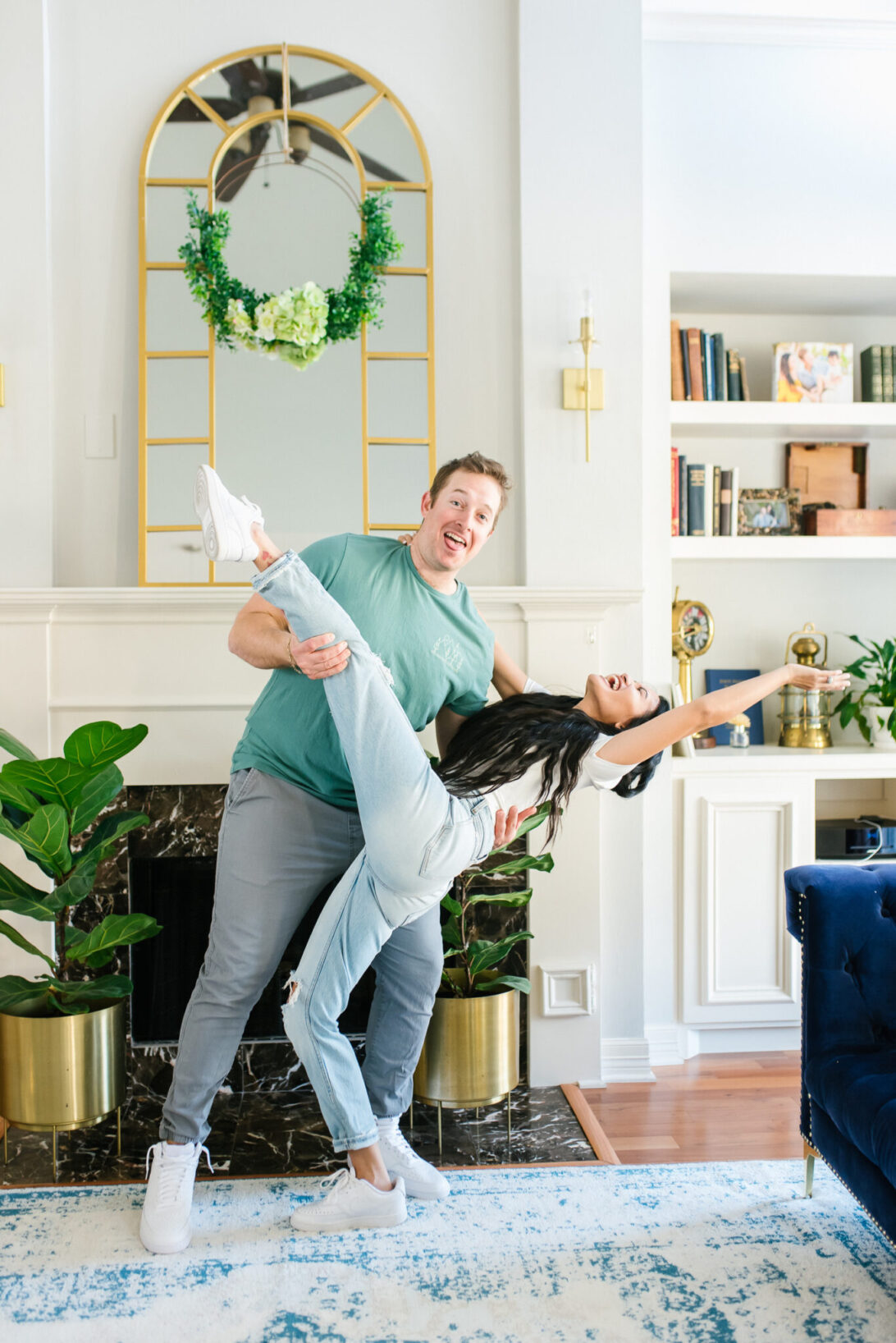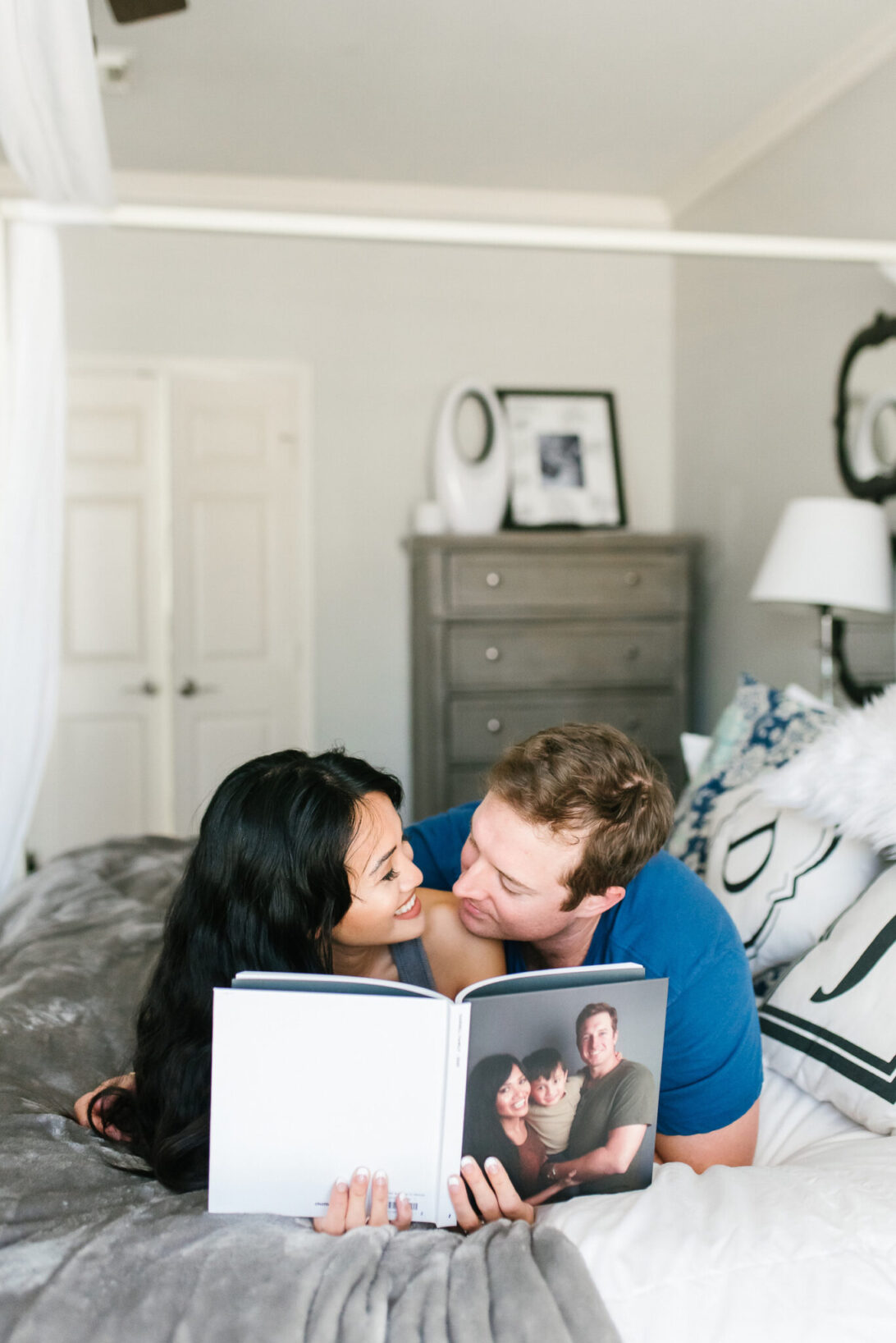 Home Renovation Progress:
When we moved in to our home the first thing we did was remodel our kitchen. It was honestly the best thing we did. It is true what they say your kitchen is the heart of the home, and having beautiful functional kitchen makes a world of difference. Our home feels more open, brighter, and it's easier to keep clean. I also love cooking more because our kitchen has more organization space and counter space. If you have to do one thing in your home I highly recommend remodeling your kitchen. Plus it will increase your resale value! Check out the full blog post below along with all of our other renovations: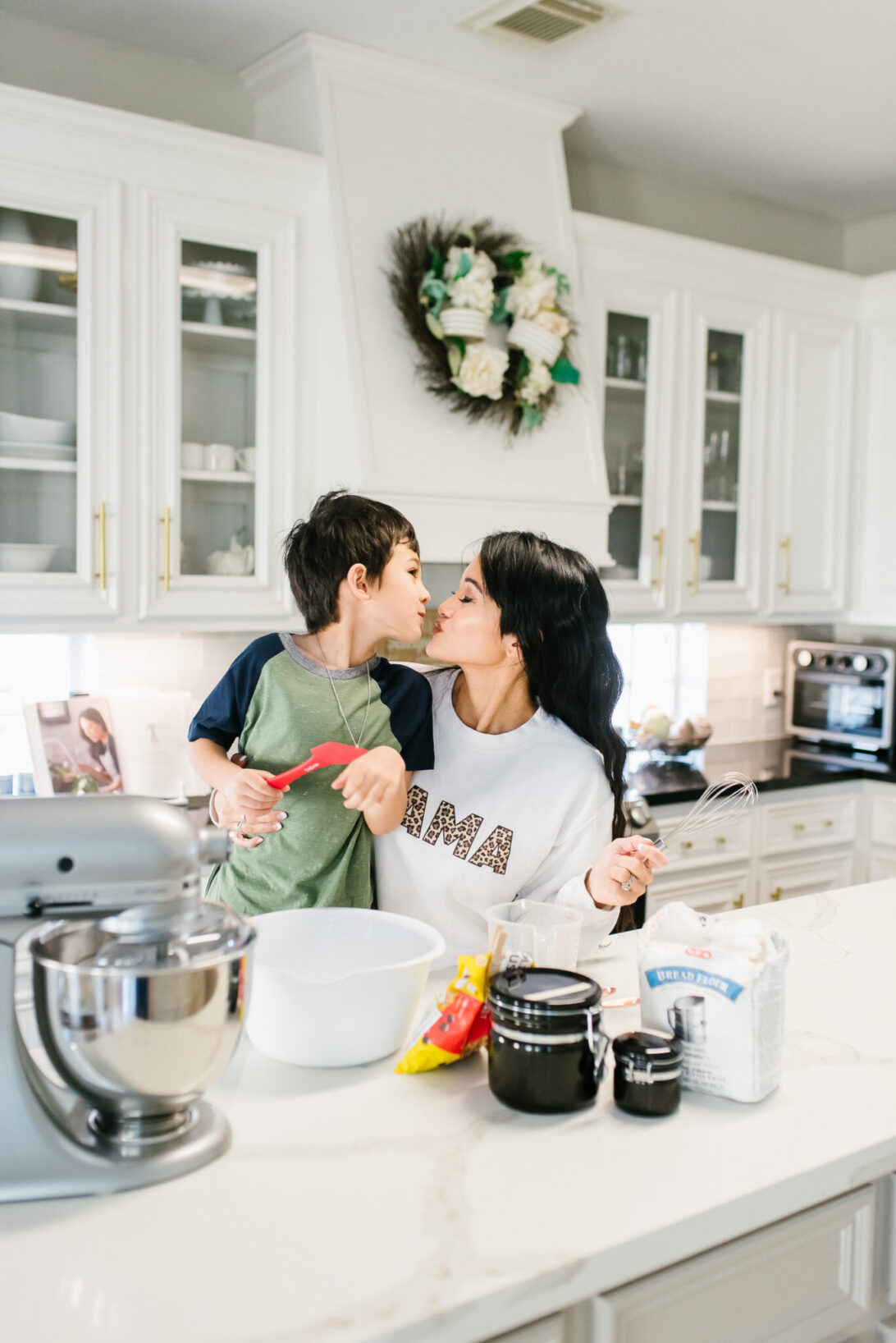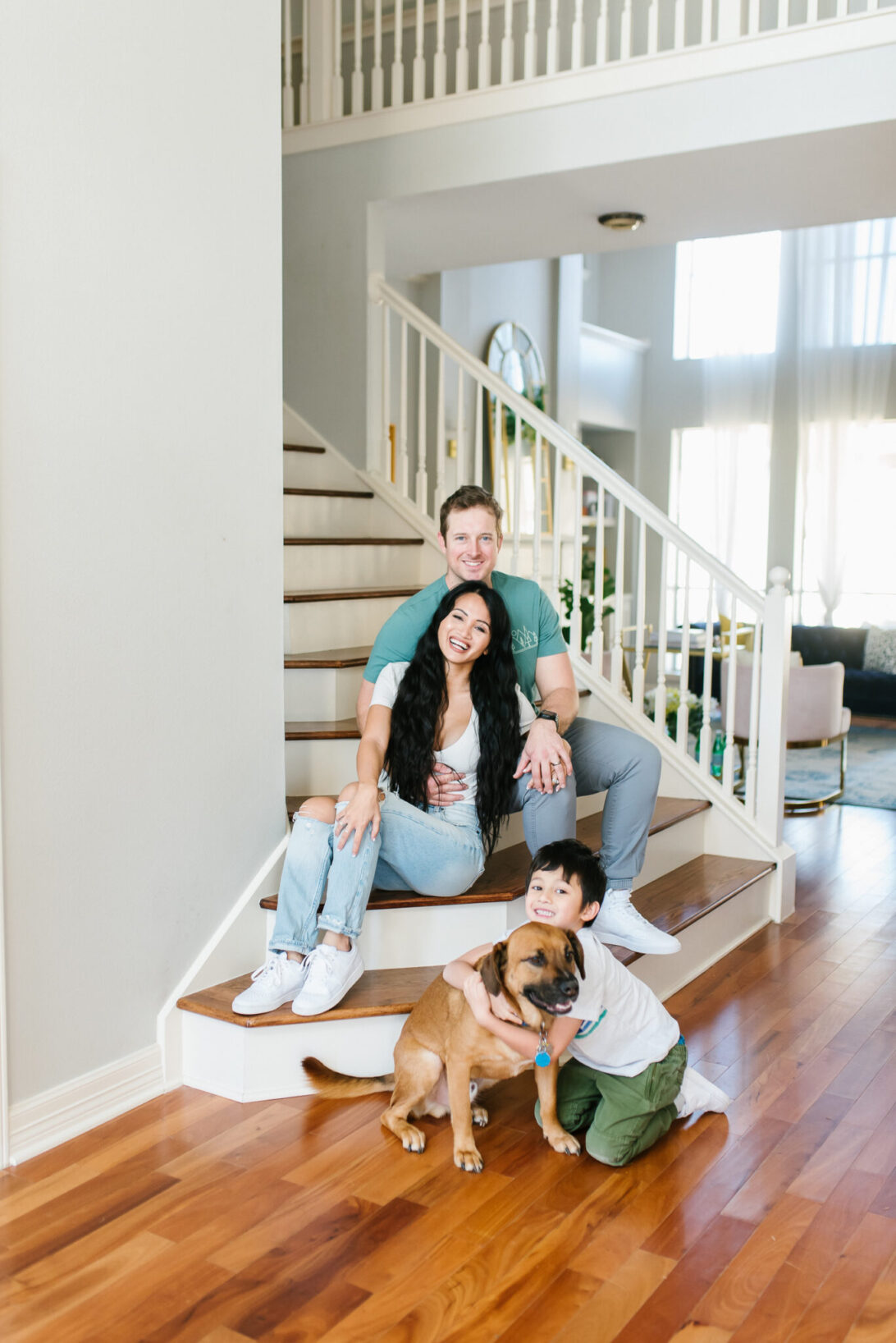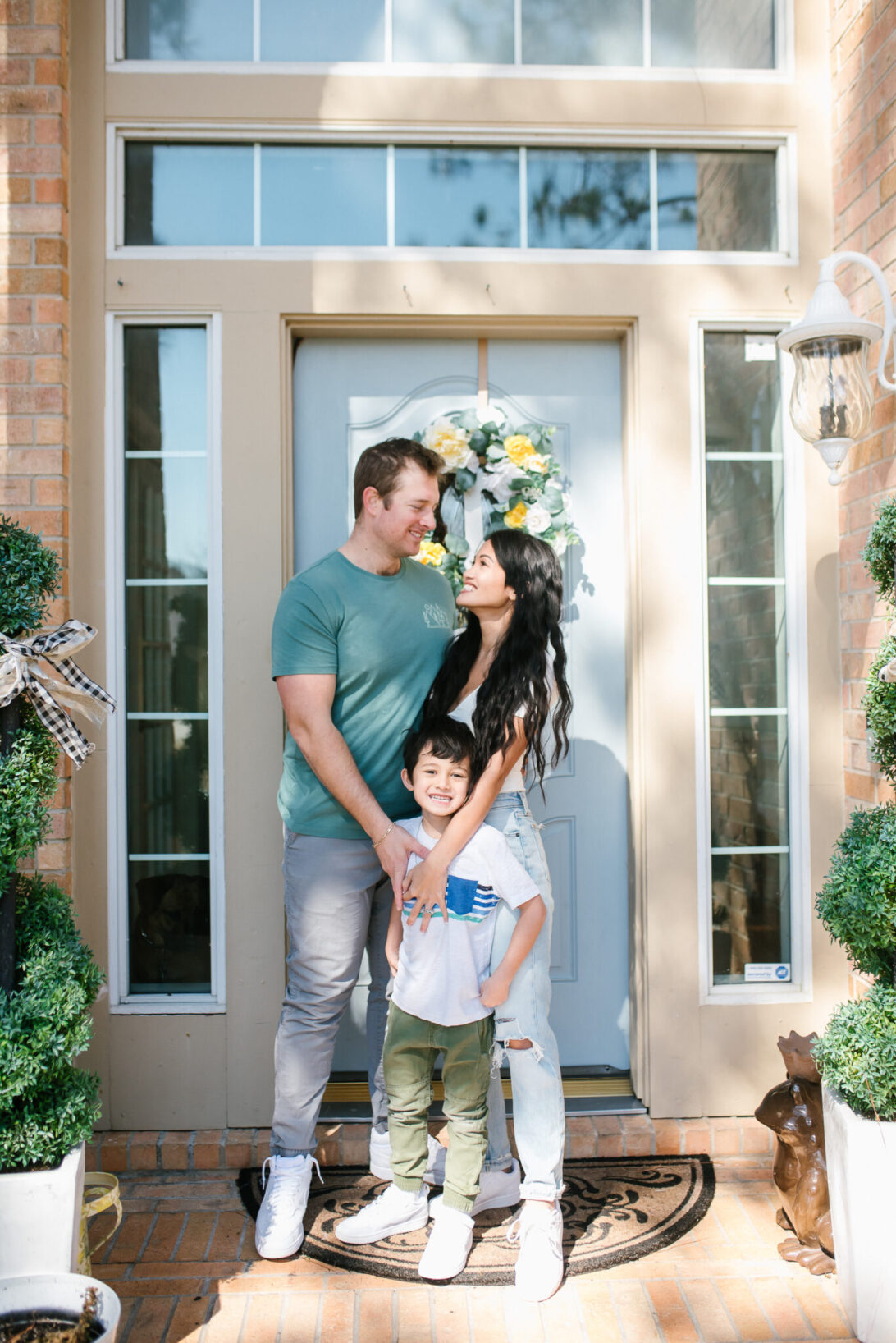 SHOP THIS LOOK:

Which room was your favorite? I honestly can't choose between the kitchen and our current master bedroom closet which I can't wait to share with you soon! This home has taught us so much during the remodeling process, what we loved, didn't loved, and what we will do in our future home. We love the neighborhood and it's perfect for this stage in our life, but eventually we want to move out with more land. Our dream is to own a farm with horses! I hope you enjoyed this post. Thanks for stopping by!
P.S. Subscribe for weekly newsletters so you never miss a single post!
Photos by BanAvenue Photography