Hi friends,
Hope you are having a great week! Today I am finally sharing our kitchen remodel reveal. It's been a month since we closed and moved in our home and the first thing we did was remodel our kitchen. We wanted our home to be bright, open, and functional for our family. If you saw our empty house tour post then you saw how our kitchen was dark and outdated. Check out how we turned our dark and outdated kitchen to our dream kitchen below!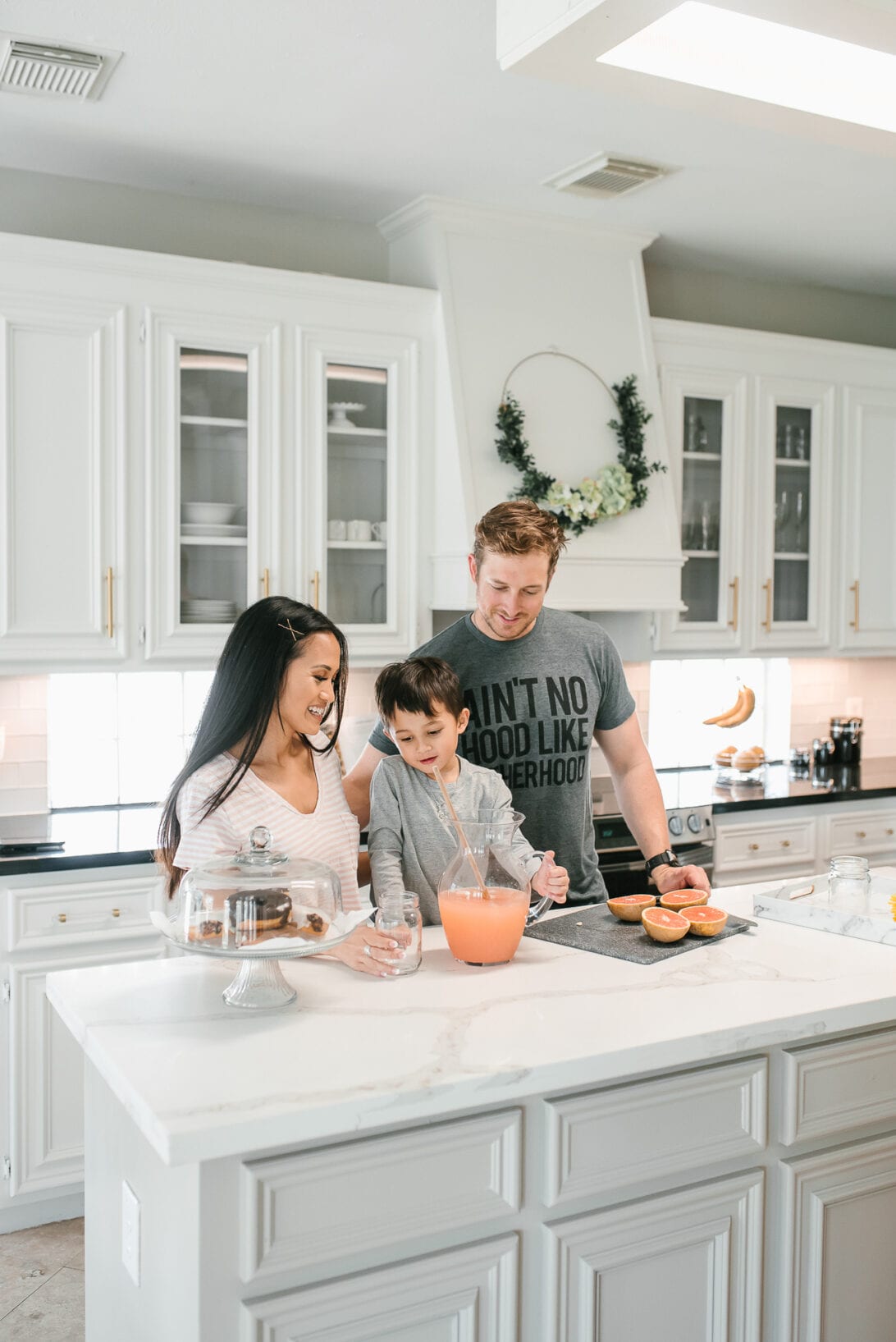 BEFORE KITCHEN REMODEL PICTURES:
Below are pictures of what the kitchen looked like when we bought it. They had the original wood cabinets with tiger striped granite in the kitchen. It had been recently updated with the countertops and lighting but unfortunately wasn't our style.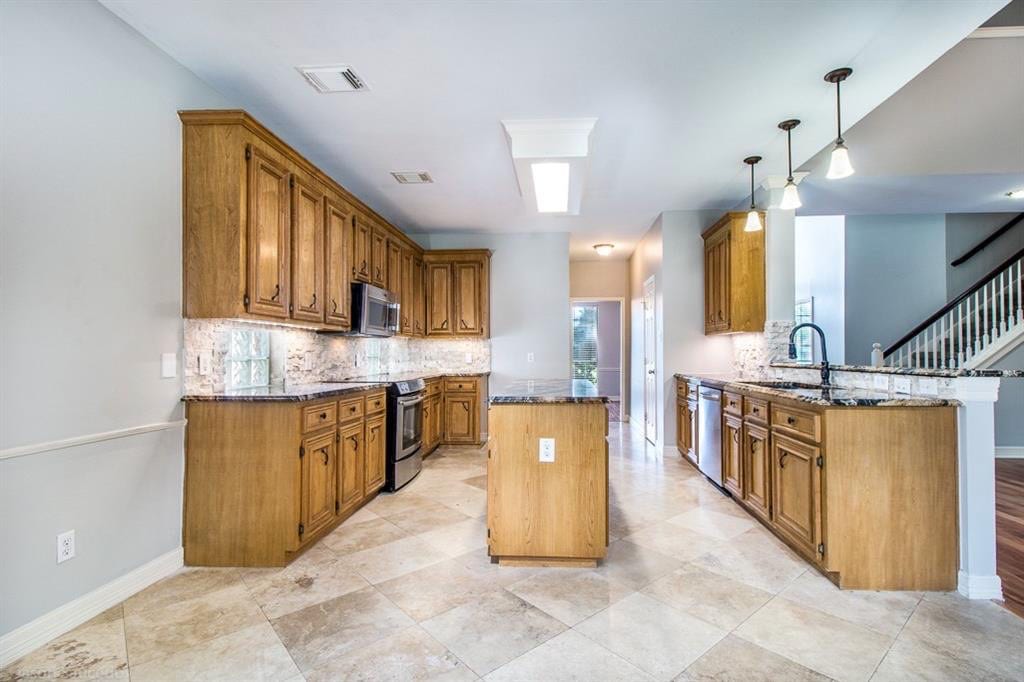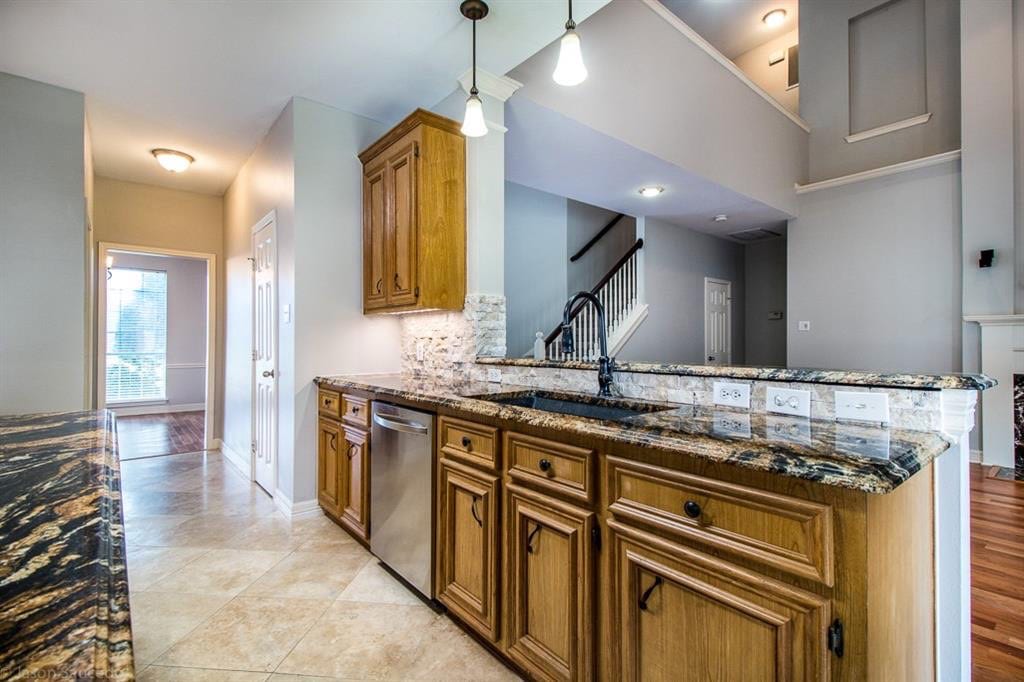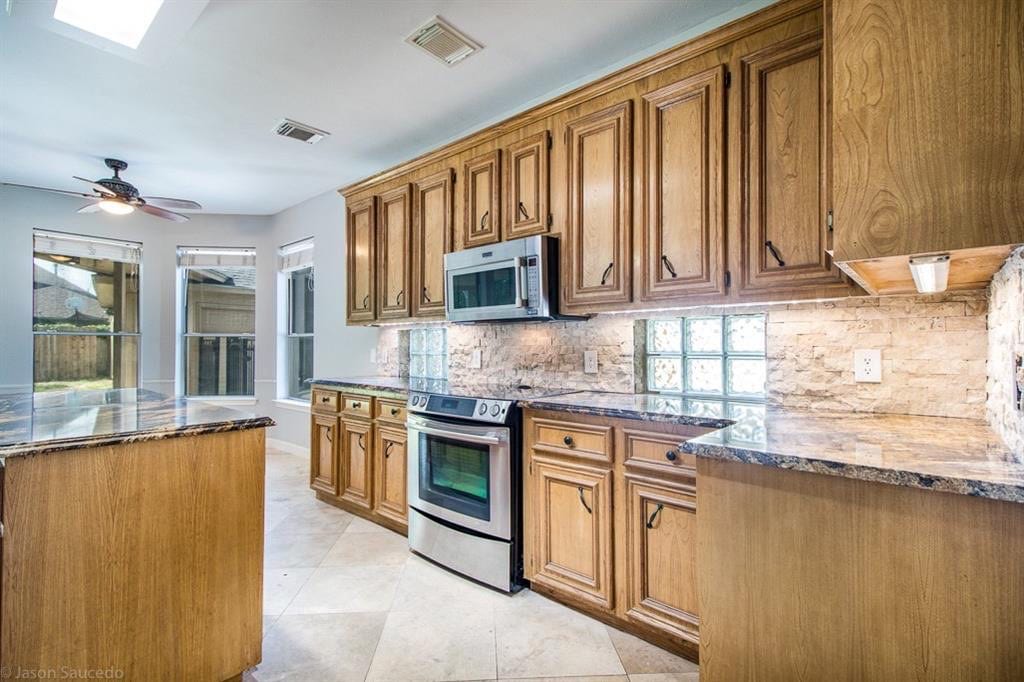 AFTER PICTURES OF KITCHEN REMODEL: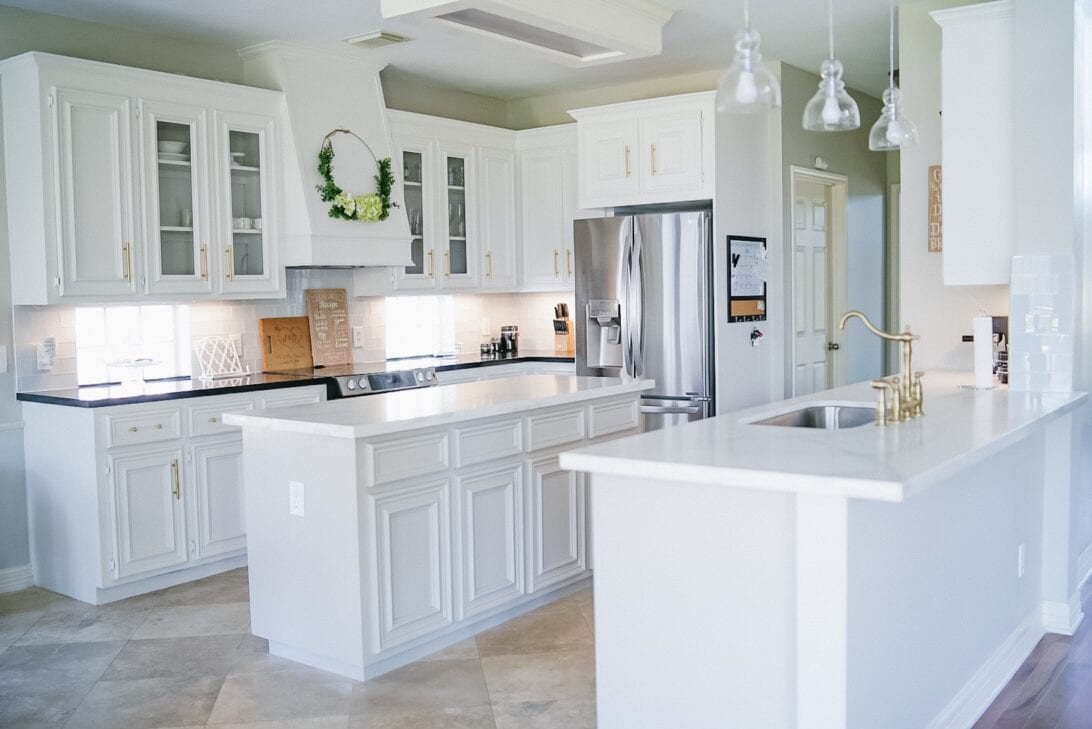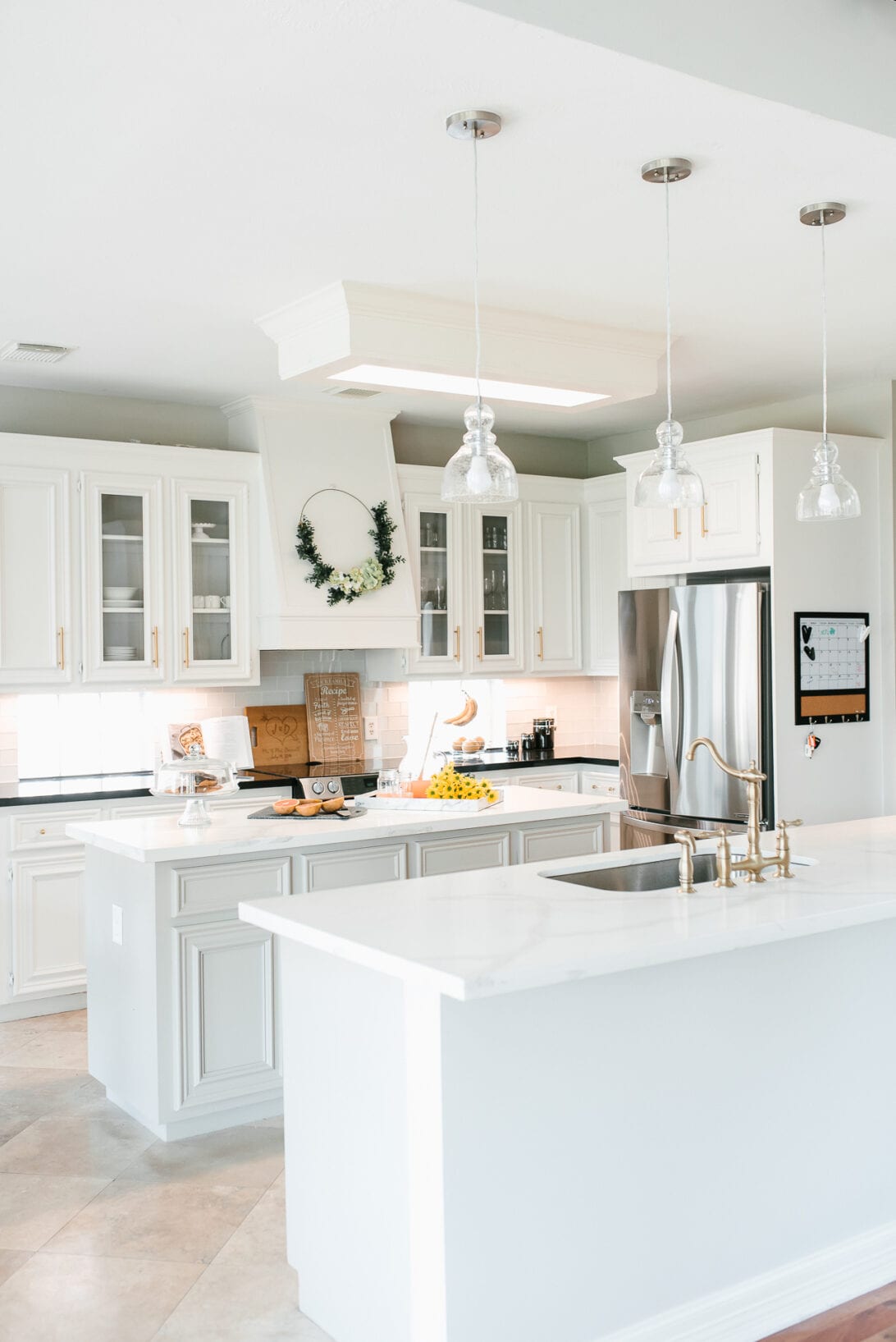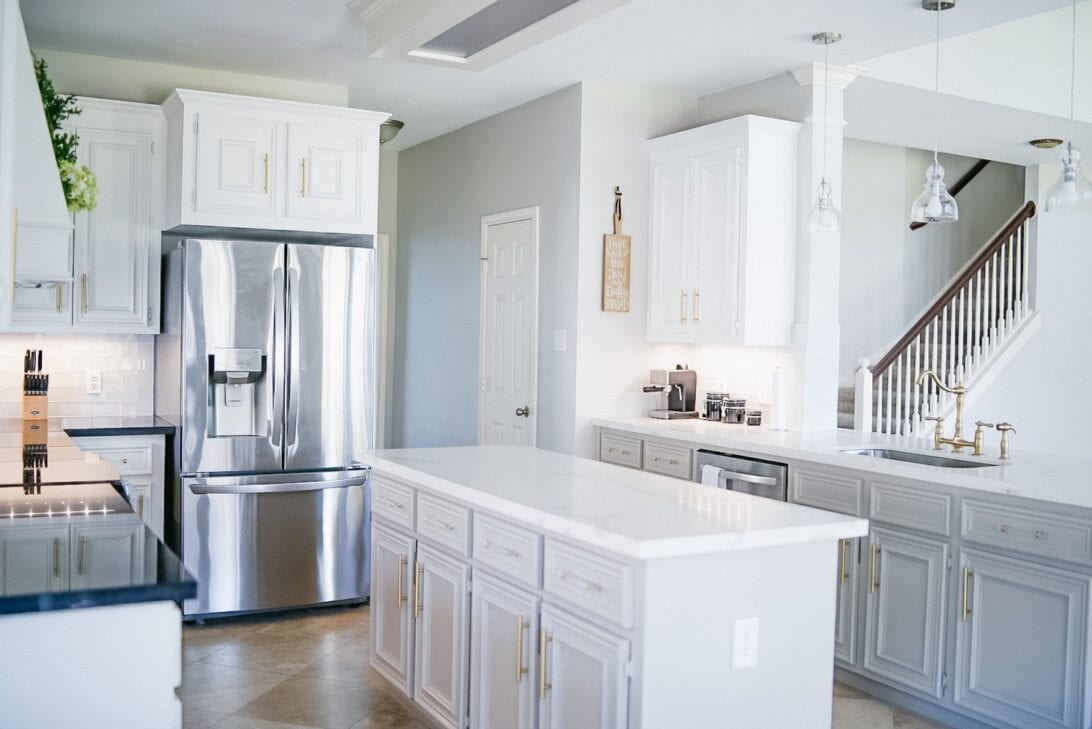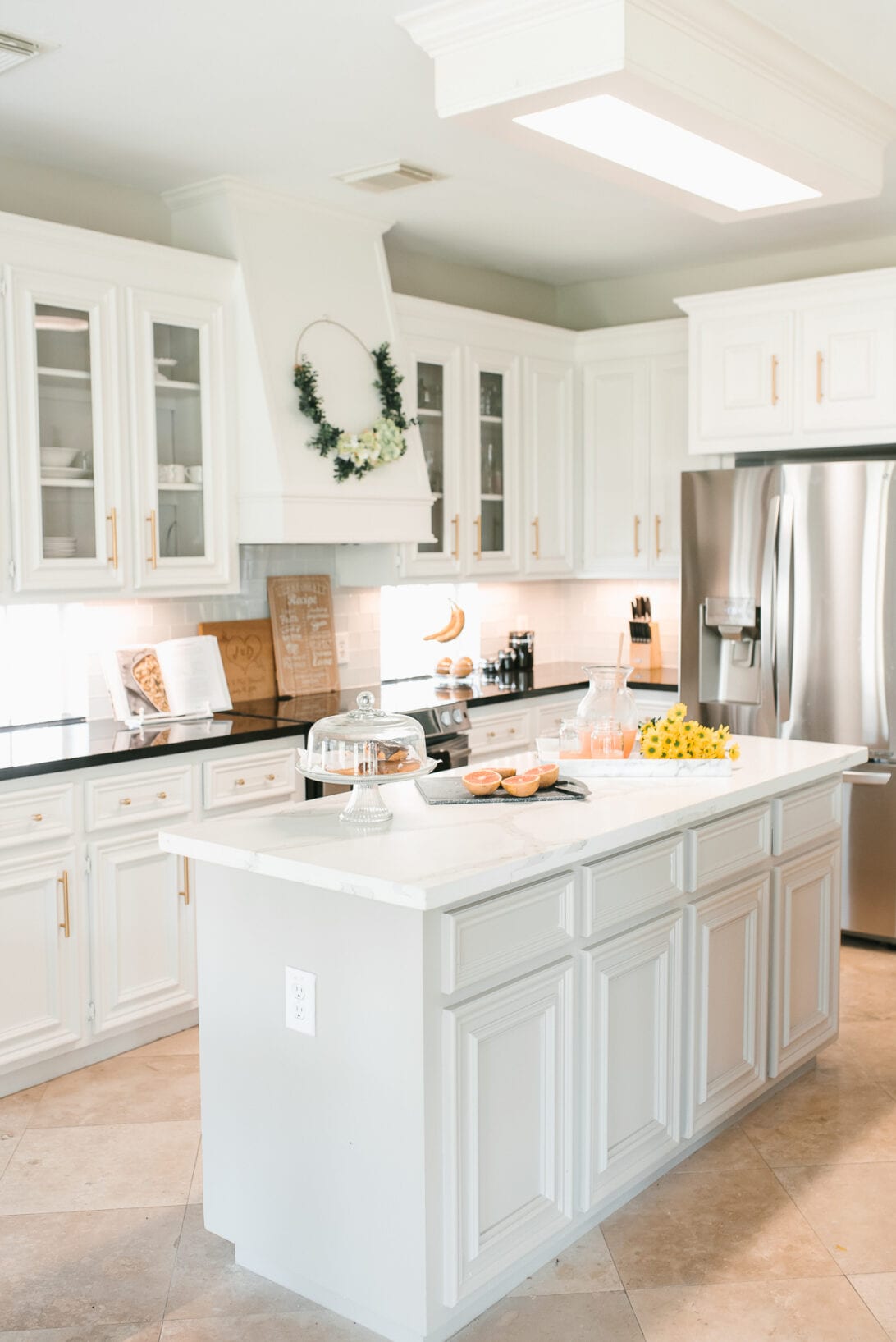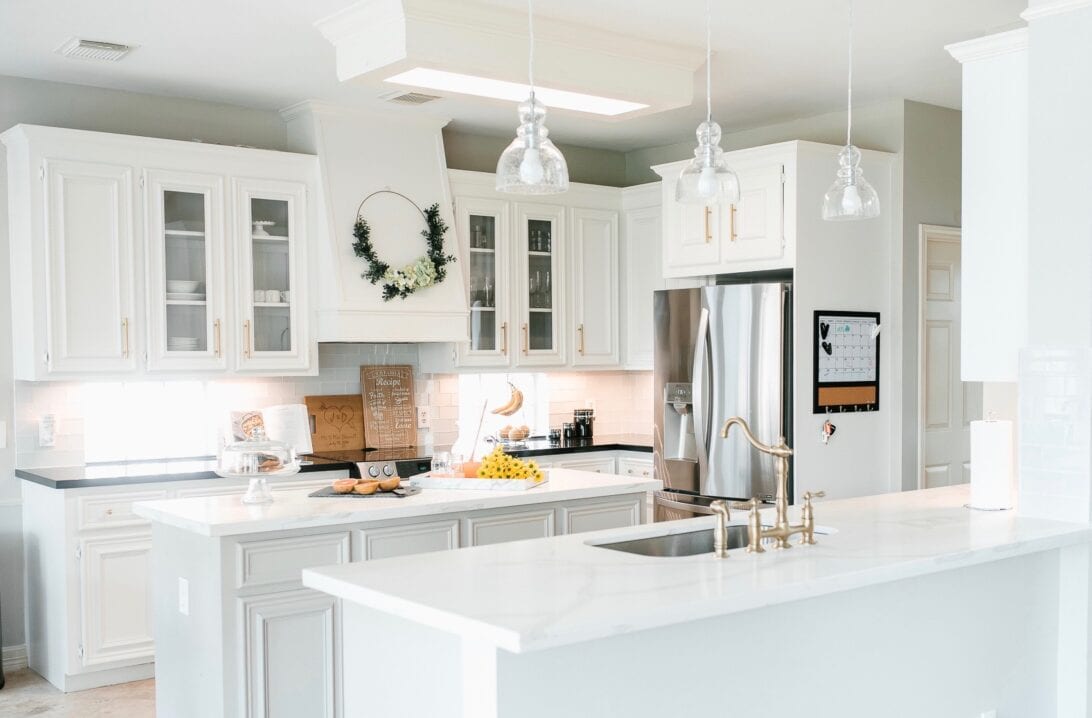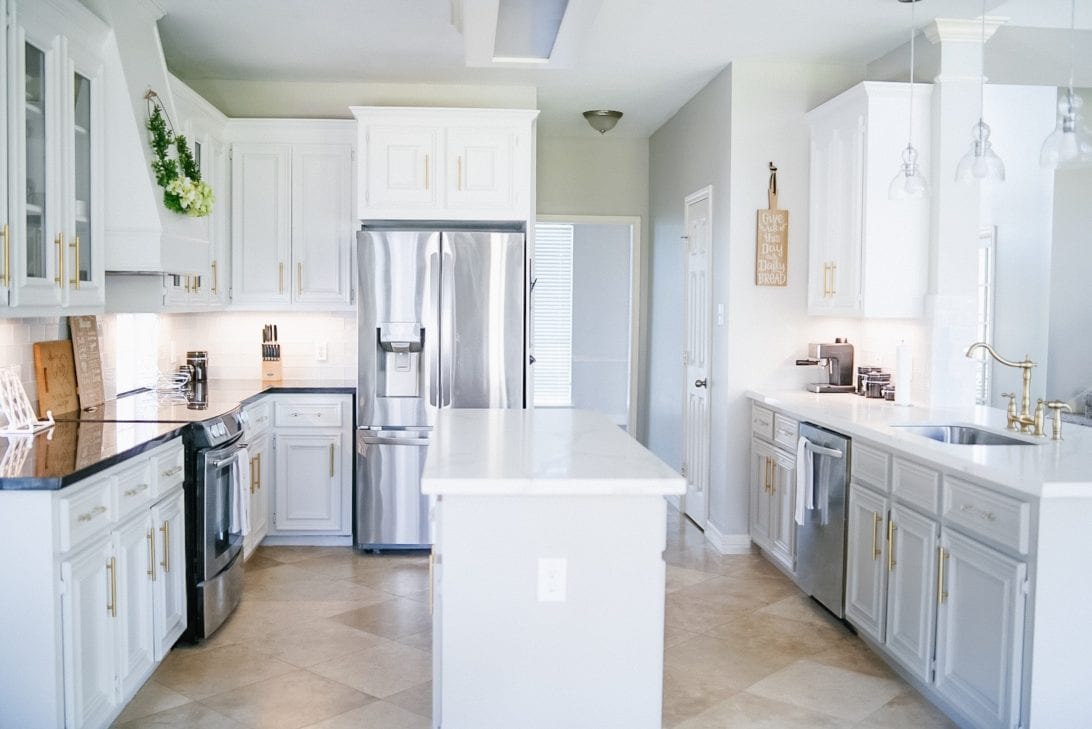 THE PROCESS:
When we first started the closing process on the house we knew the first thing we wanted to do was remodel the kitchen. I started pinning ideas of how I wanted our kitchen to look on this Pinterest board for inspiration. The kitchen is the heart of the home and the most used area in our house. We thought it would be better to start on it before we unpacked all of our stuff.
A week before we closed on our house I went to NEXTDOOR.COM and looked up recommendations around our neighborhood of recent remodels. I initially looked up separate people to paint our cabinets and replace our countertops, however when I interviewed our contractor Osvaldo he had such great ideas and gave us such a great quote that we decide to go with him. Plus he was able to do everything else we wanted in our house in the future so it was nice to know we didn't have to look for anyone else for our other jobs we wanted to do.
Overall I interviewed five different people before choosing OSH General Contractors. The remodeling process took less than two weeks to finish. We were back in our kitchen in a week and they were able to finish up last minute details a couple days after. I know some remodels take over a month to finish a cost an arm and a leg but OSH General Contractors were able to stay in our budget and get things done in such short time. If you are looking for a contractor in the Houston area I highly recommend them. They did a great job and were very professional. I will be using them again for our other projects we have around the house.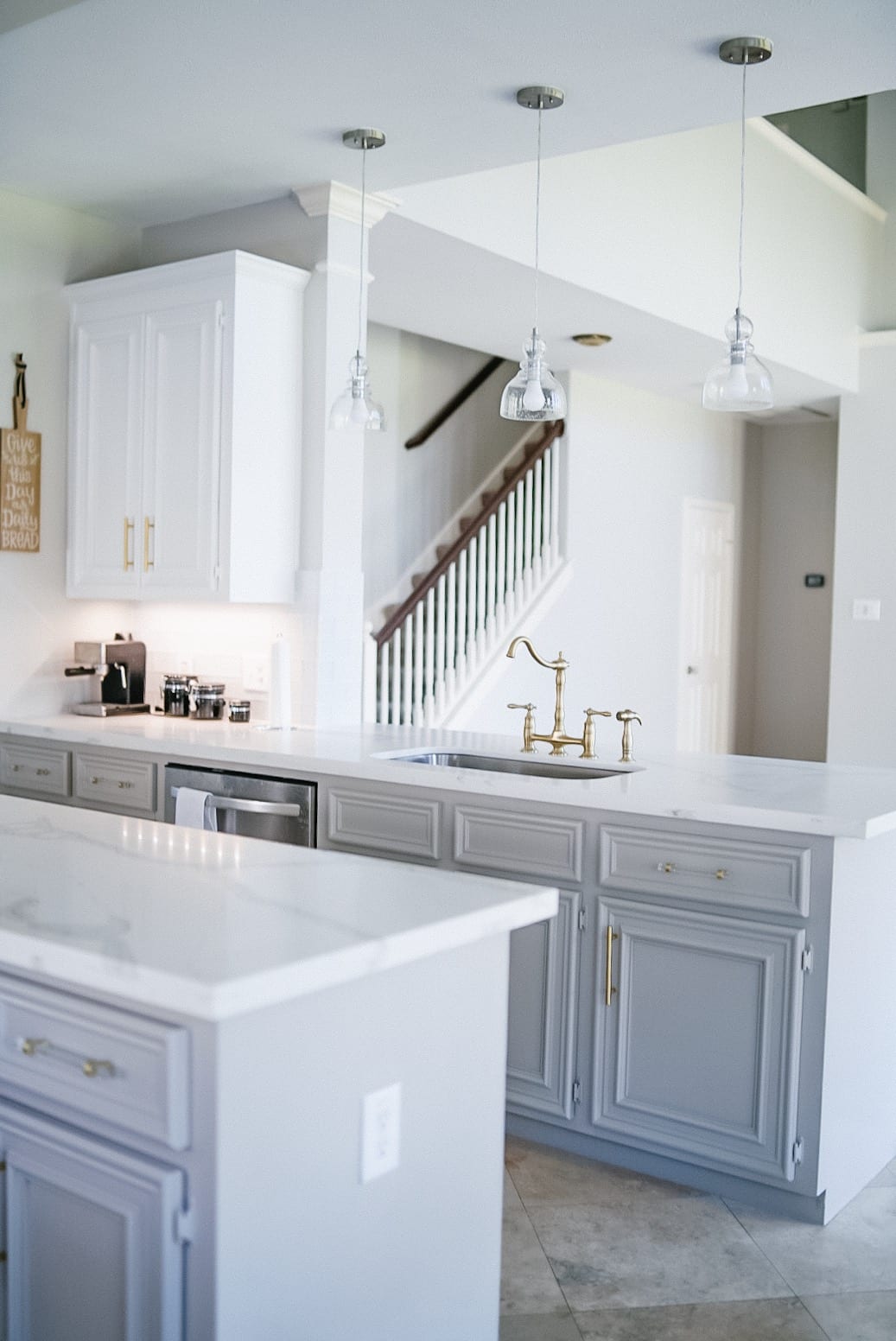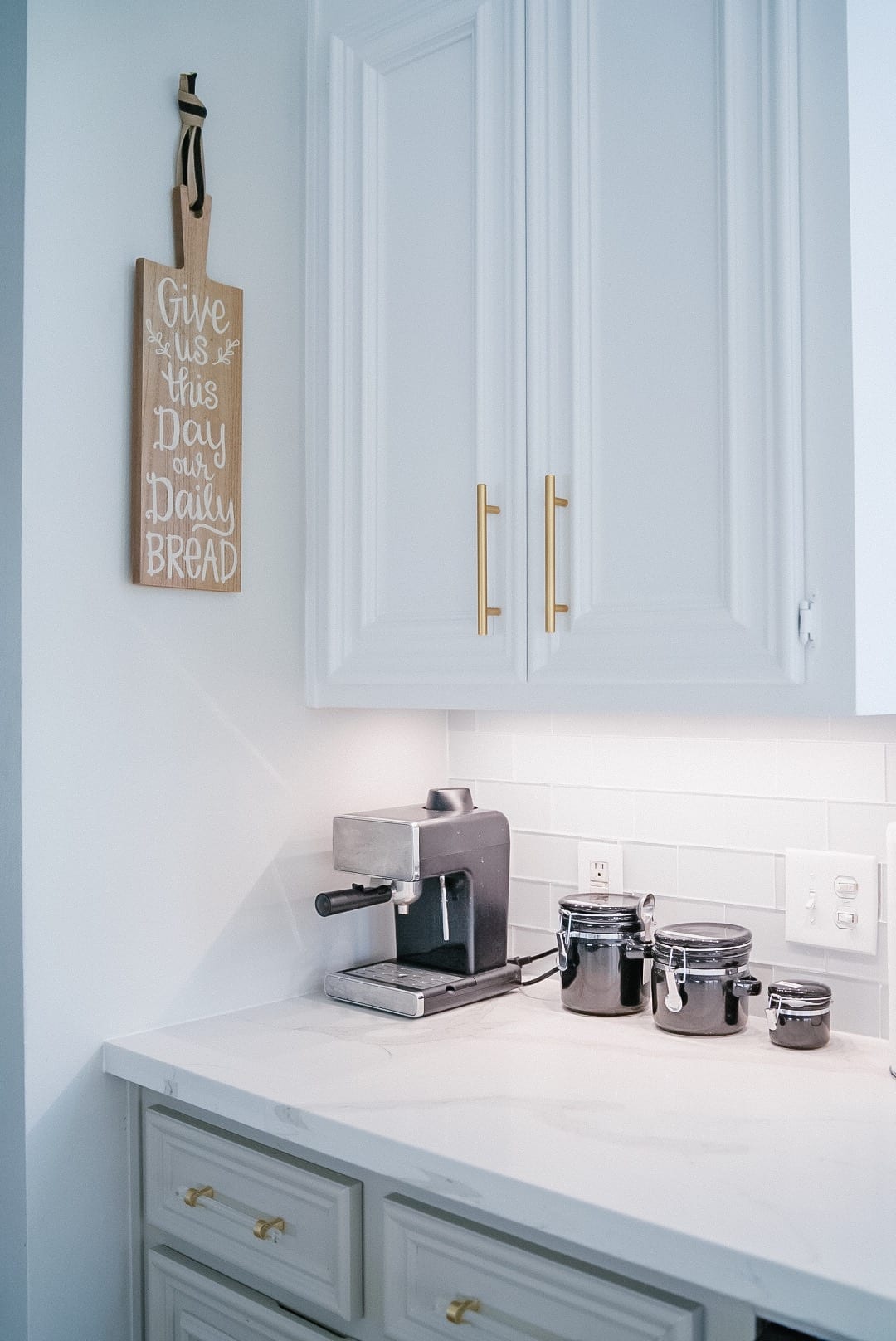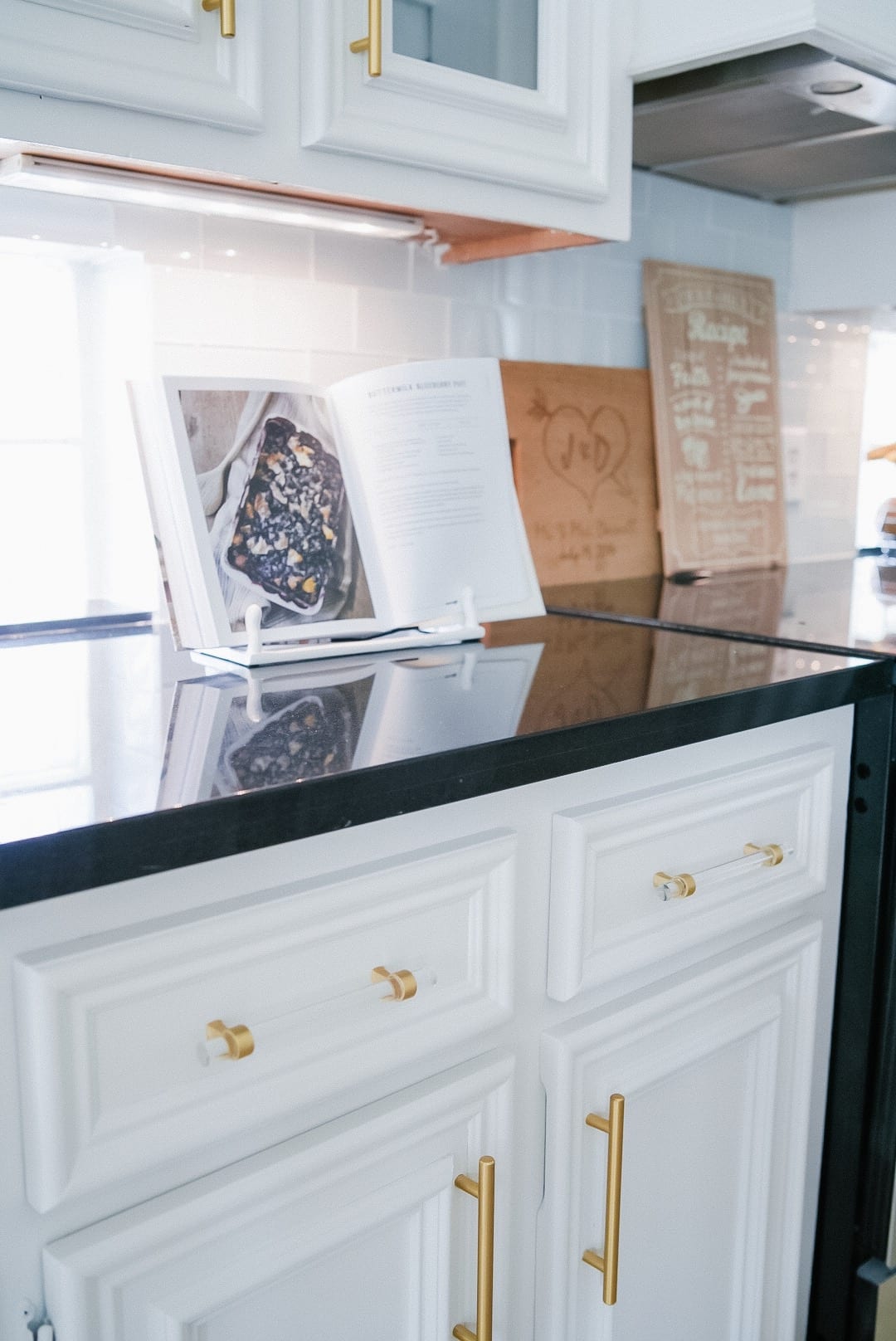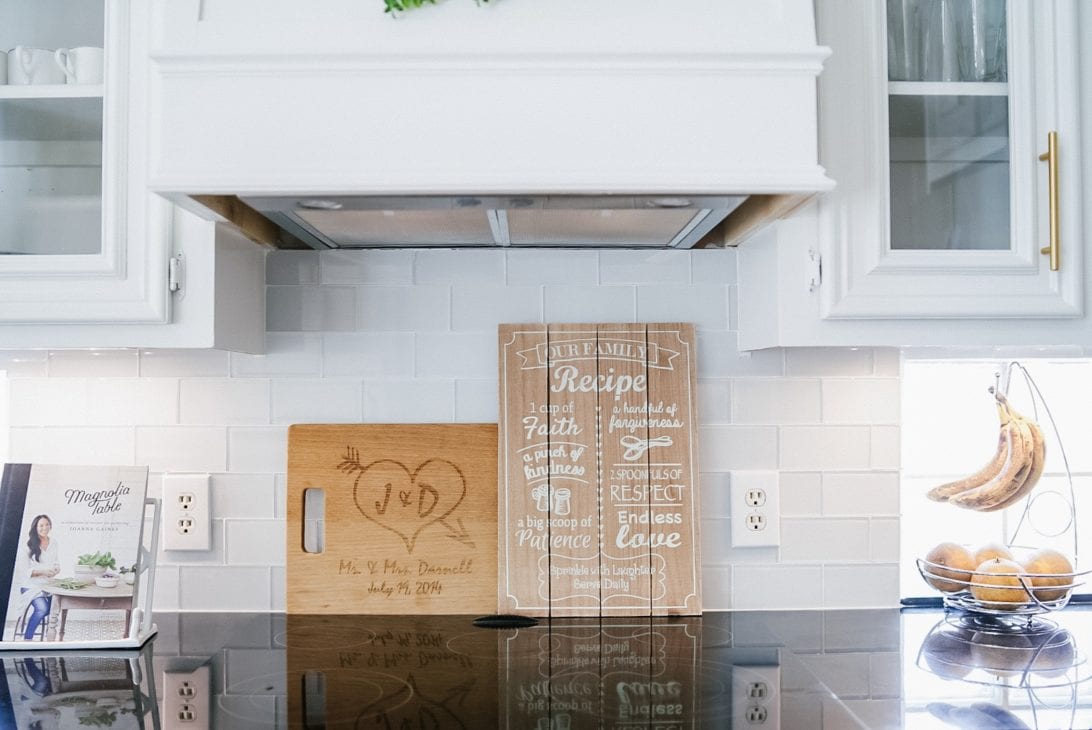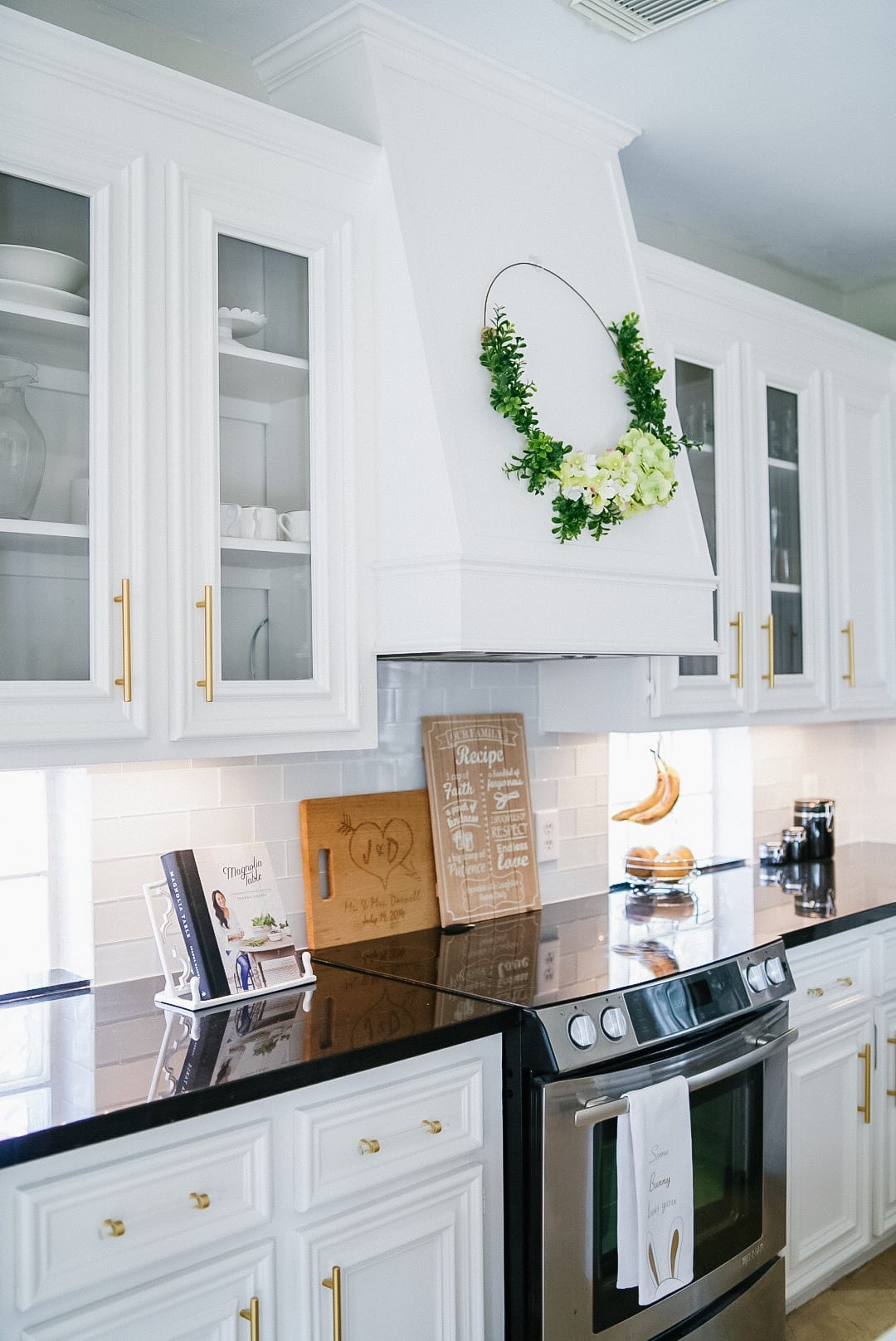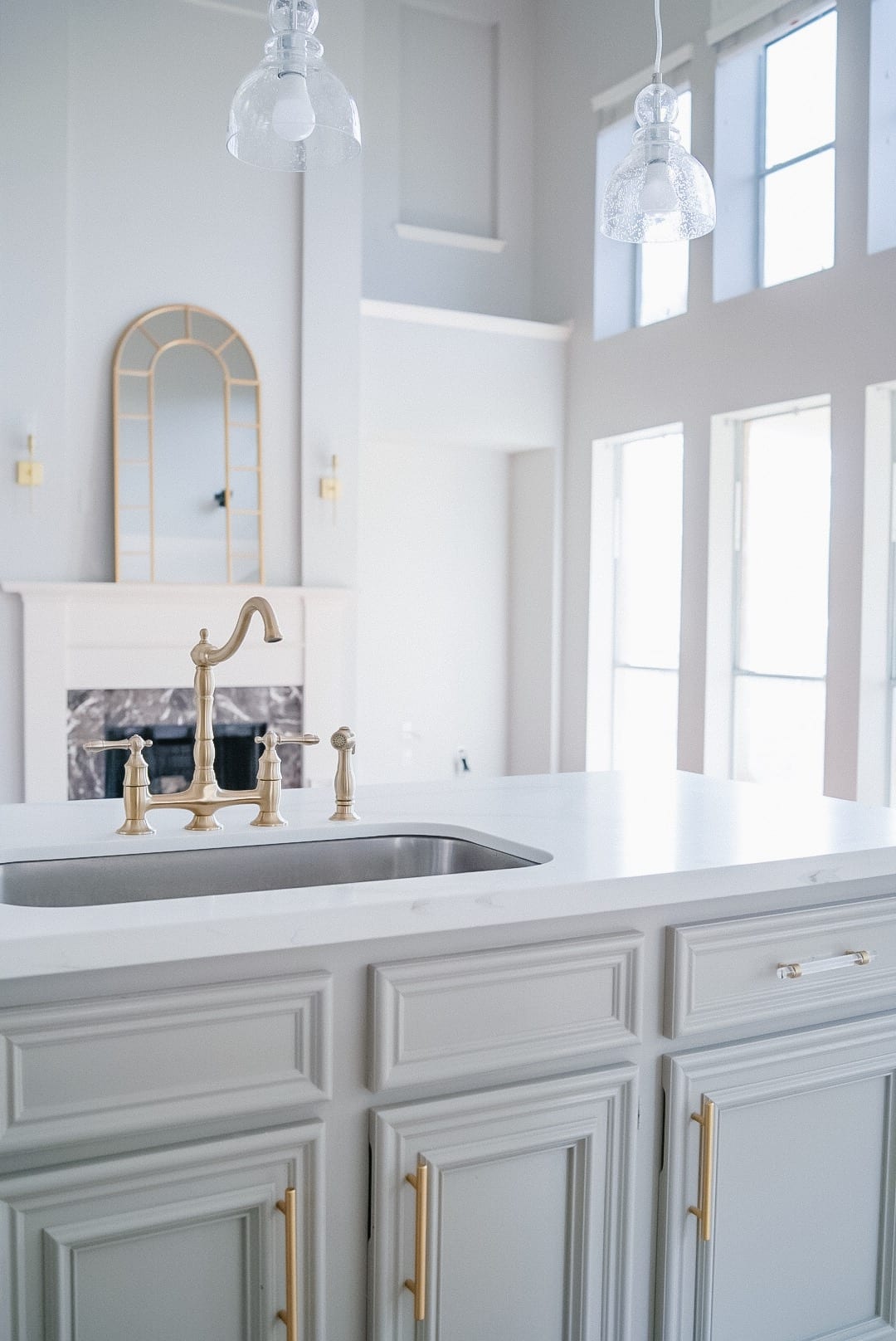 WHAT WE REPLACED:
We replaced our granite countertops for quartz countertops. Even though they cost more we liked the idea of having the most durable countertops that are easy to clean and maintain. Plus with our family we wanted to make sure it was stain resistant, heat resistant, and chip resistant. We ended up getting absolute black quartz for the back counters and Calcutta for the island and front countertops. We loved how the combination came out and how it really brightened up our kitchen.
Another thing we did was cut down our bar so it was level to the sink. Since we changed our countertops we had to change our backsplash, so we replaced the travertine backsplash with subway tiles. We loved how clean and open it looks.
Another thing we replaced were the hardware on the cabinets. We first were thinking round pulls but then when I saw how the gold and clear cabinet pulls looked we ended up just using them for all of our cabinets. We loved how they came out. It definitely adds a little bit of glam. We also replaced our sink and our faucet for a stainless steal farmhouse sink and gold faucet to match our gold accents in our kitchen. I loved the vintage style faucet because it just adds character to our kitchen. The farmer sink is such a plus when washing dishes especially if you have big trays or pots you can easily rinse them out without having to worry about a divider getting in the way.
We also replaced our hood vent microwave and opted for a customized vent hood instead. I didn't like the idea of having a microwave as a center focus and it just gets in the way of your cooking too. We are currently using a small microwave that sits on our counters but we are contemplating of adding a customized microwave built-in in the future.
WHAT WE KEPT:
We kept our original wood cabinets because they were in great condition. We ended up just painting the cabinets Snowbound white and Anew grey. I loved having the idea of contrasting counters and cabinets. We also kept our appliances like the dishwasher and the stove. I liked our black electric flattop stove because of how seamless it went with our countertops and how easy it is to clean. We had gas before at our old house and I hated to clean the burners.
WHAT WE ADDED:
We added a customized built in cabinet for our refrigerator as well as added glass to some of our wall cabinets. I loved how they were still able to use our original cabinet doors for the glass doors. The added storage above our refrigerator is a plus and we were also able to add a magnet calendar on the side wall that also allowed us to hang our keys and keep up with our family calendar.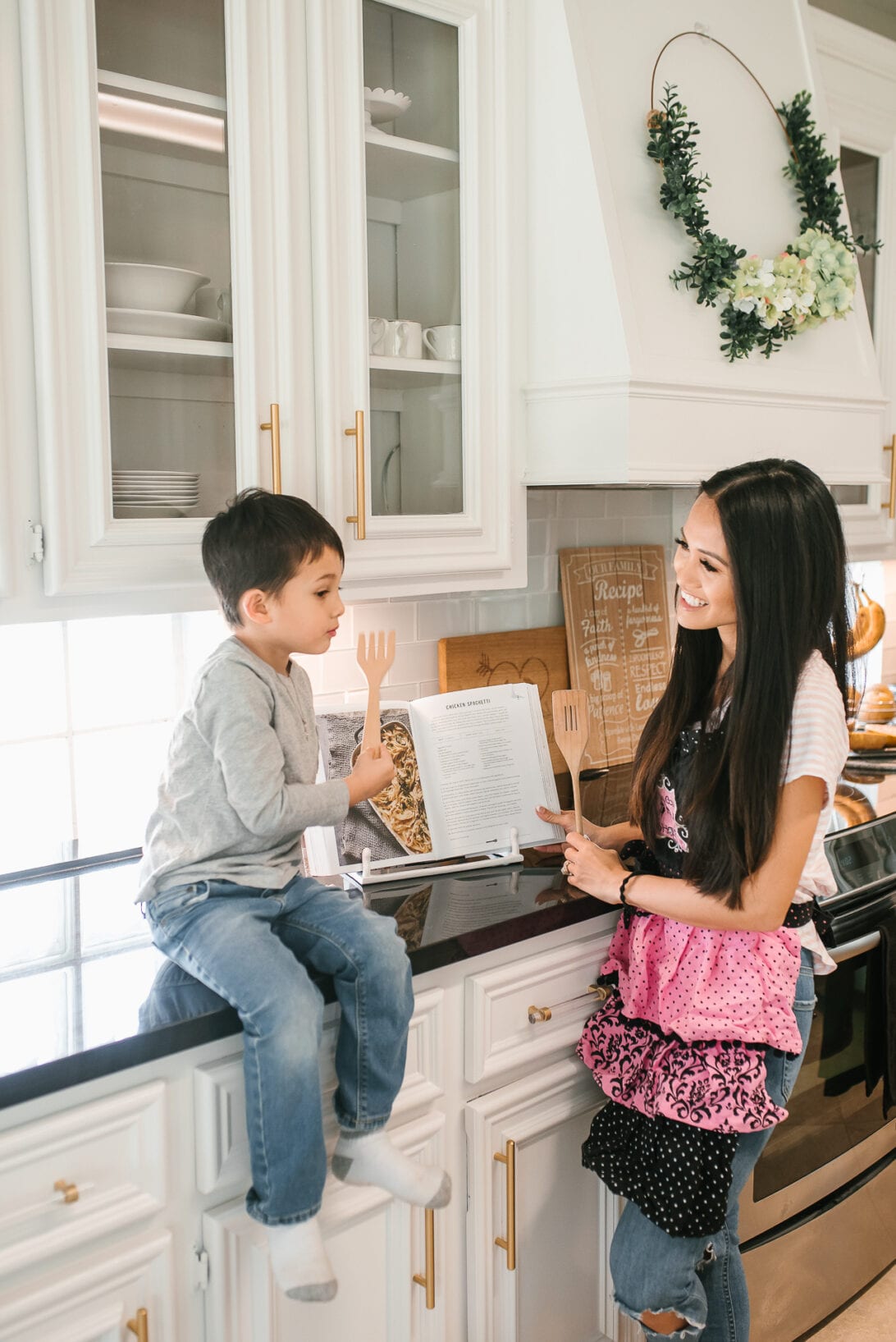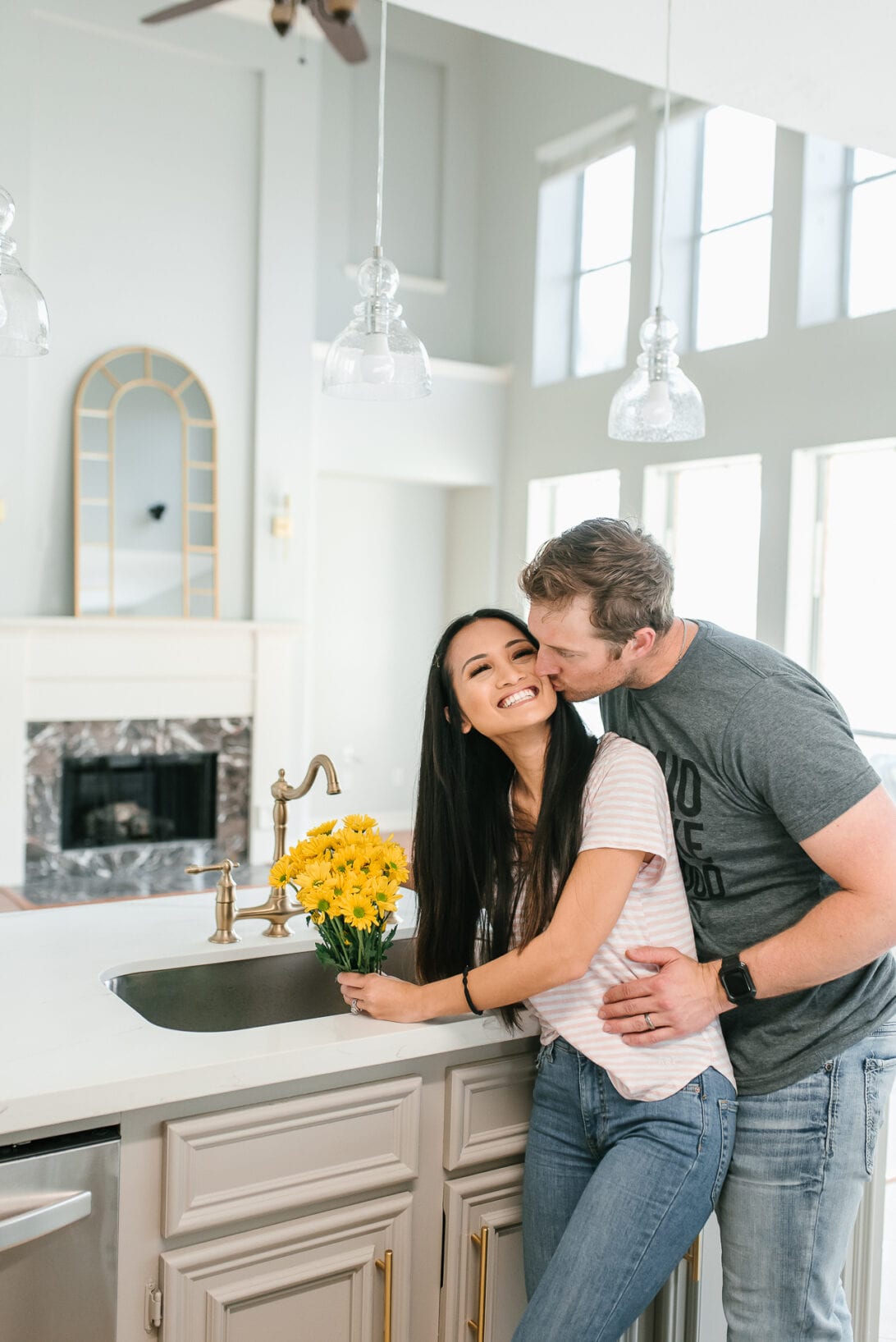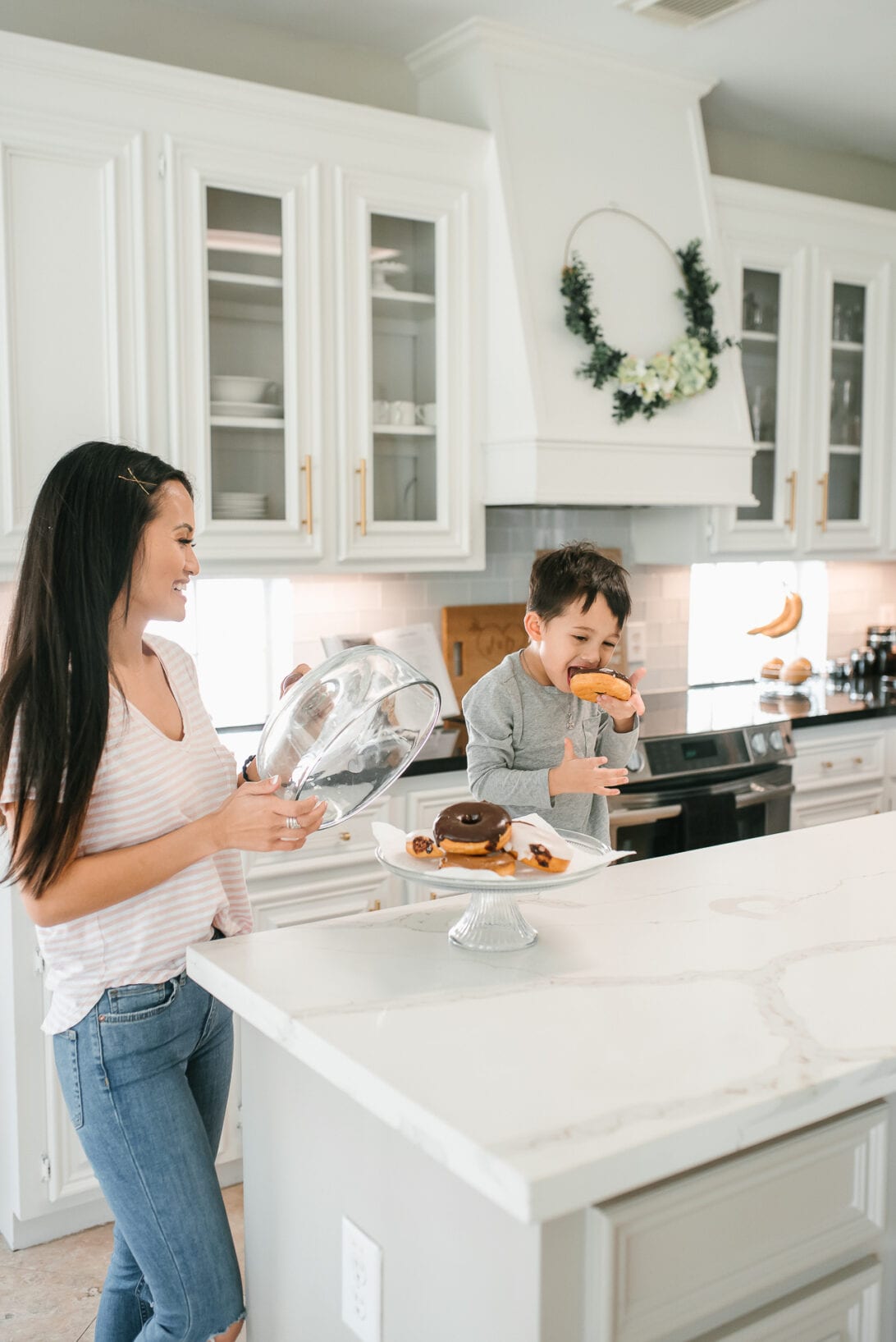 SHOP THIS POST:

I hope you enjoyed our kitchen remodel reveal. We loved how everything turned out and has become our favorite room in the house. It's definitely our heart of our home. I cannot wait to share more of our home with you so stay tuned! Thanks for stopping by!
P.S. Subscribe for weekly newsletters so you never miss out on a single post!
Photos by Banavenue Photography