This post is in partnership with King of Christmas. All thoughts and opinions are my own.
FEATURED ON THIS POST:

Hi friends,
Hope you are having a great week! Today I am so excited to finally share with you our Christmas home decor in our living room. This is our first year in our new home and it's been so much fun to decorate for Christmas. I teamed up with King of Christmas for our new twelve foot tree in our living room and love how it turned out! Check out more of our decor below and how you can get 10% off your next Christmas tree!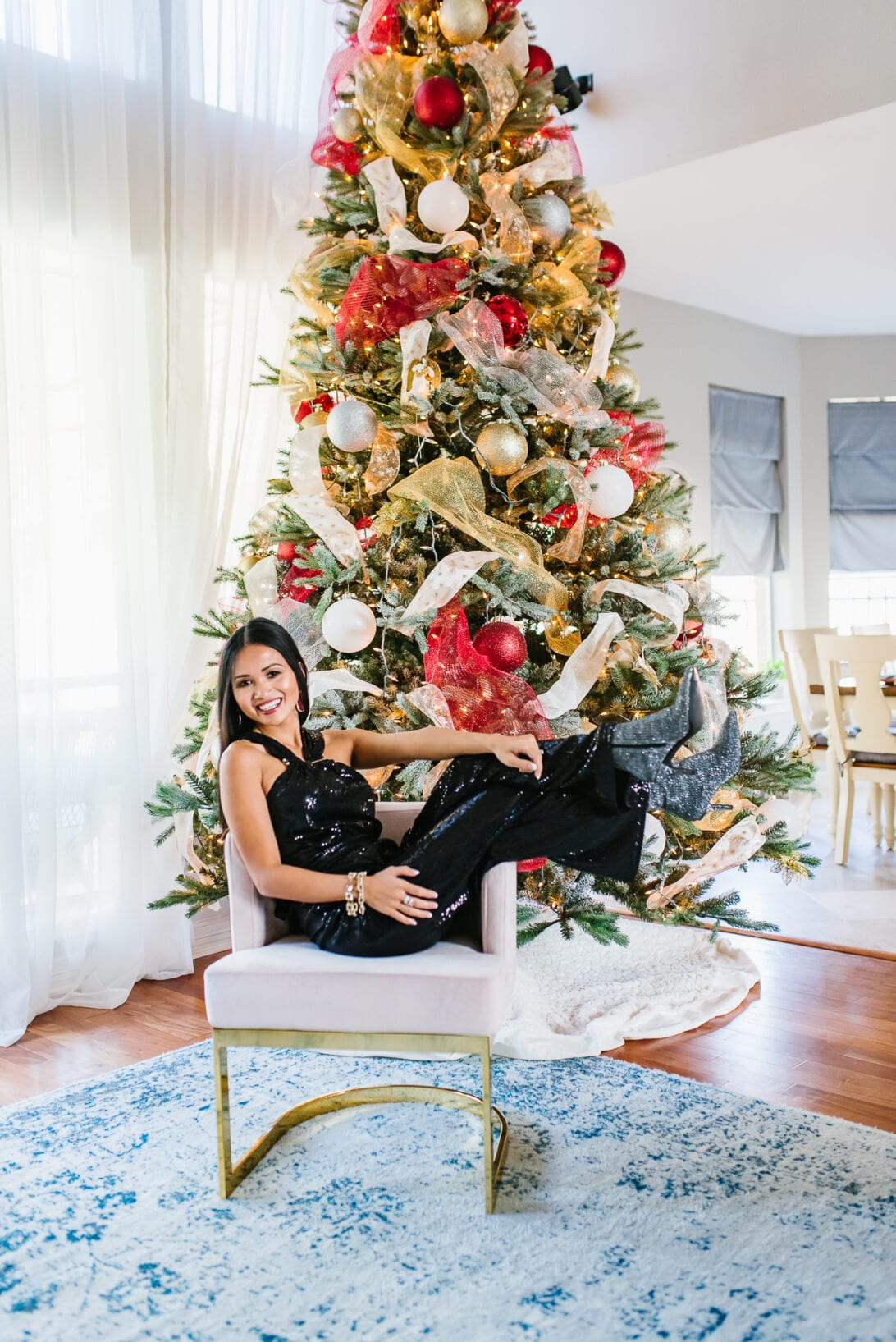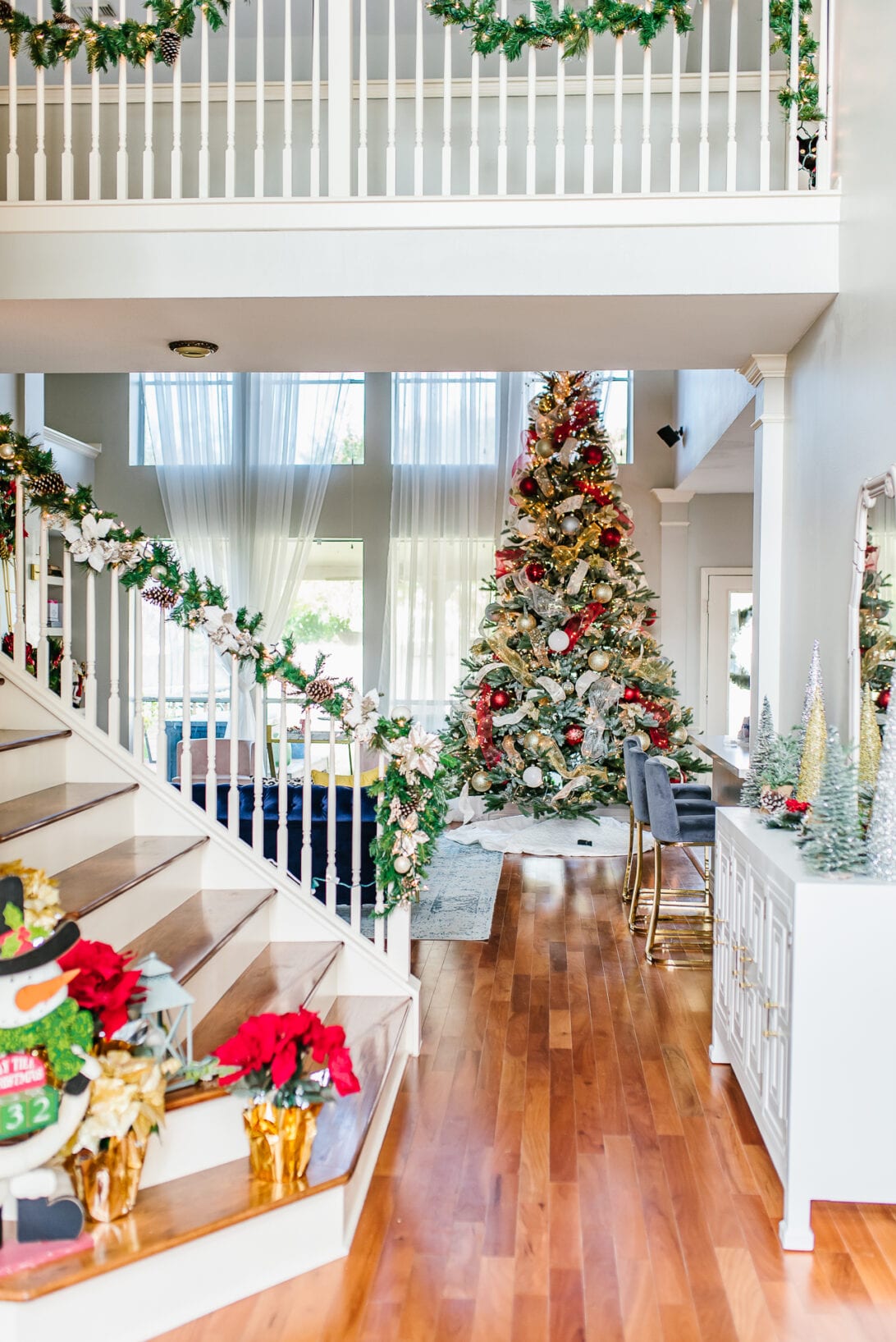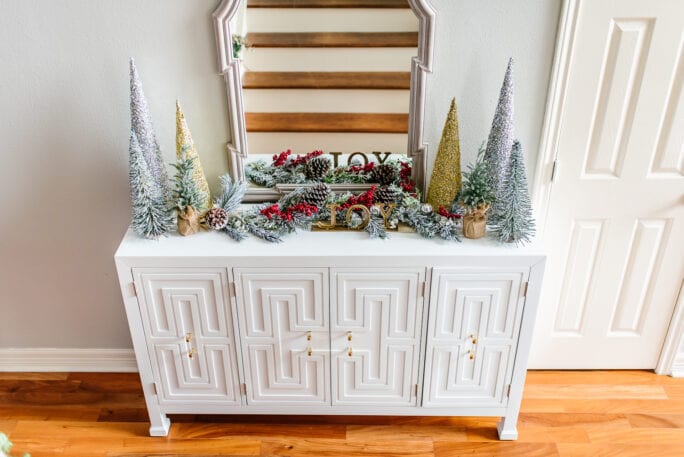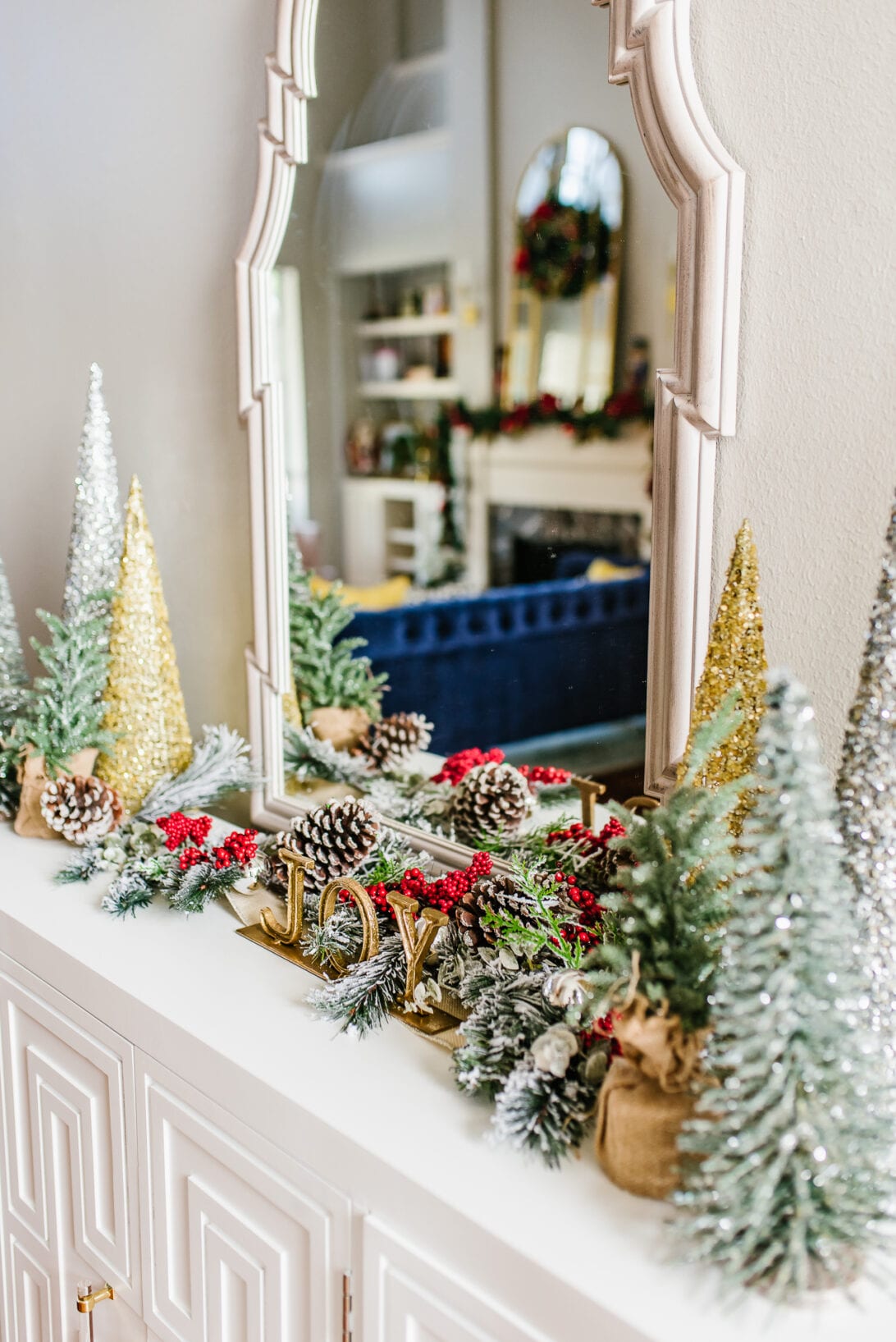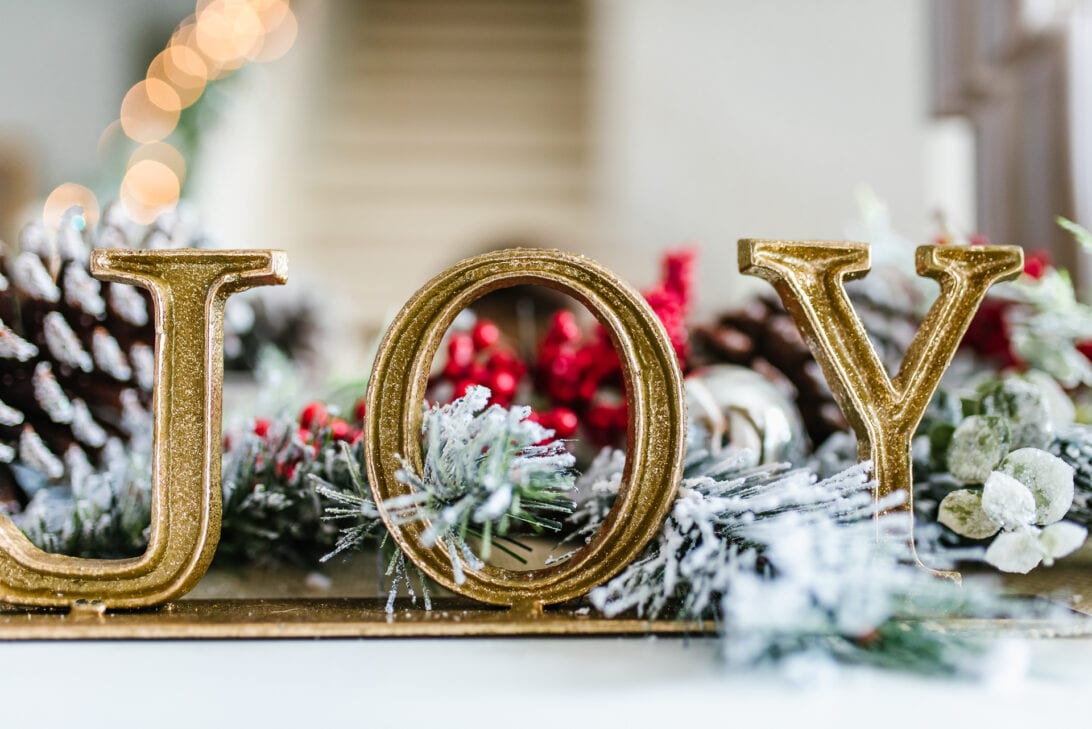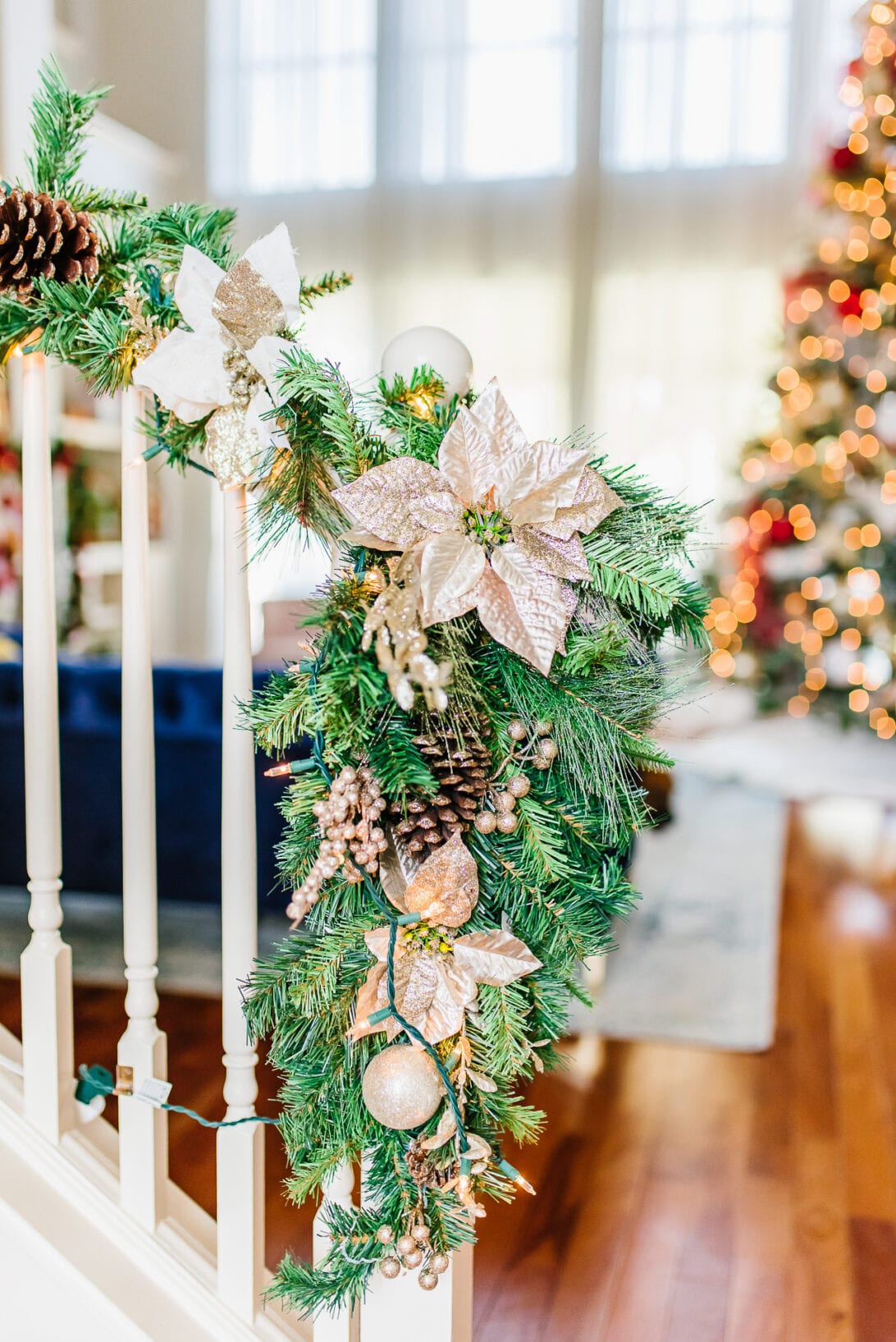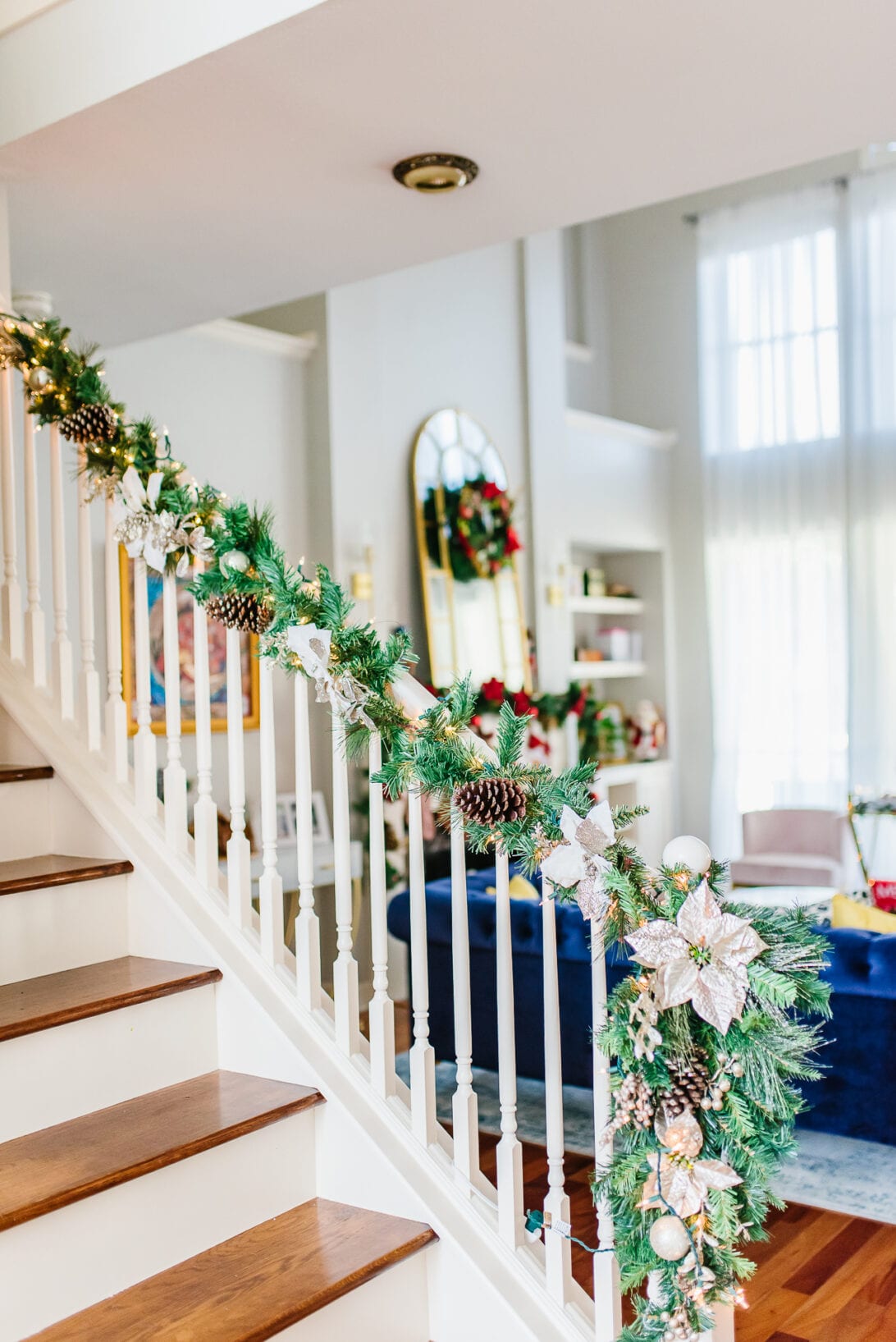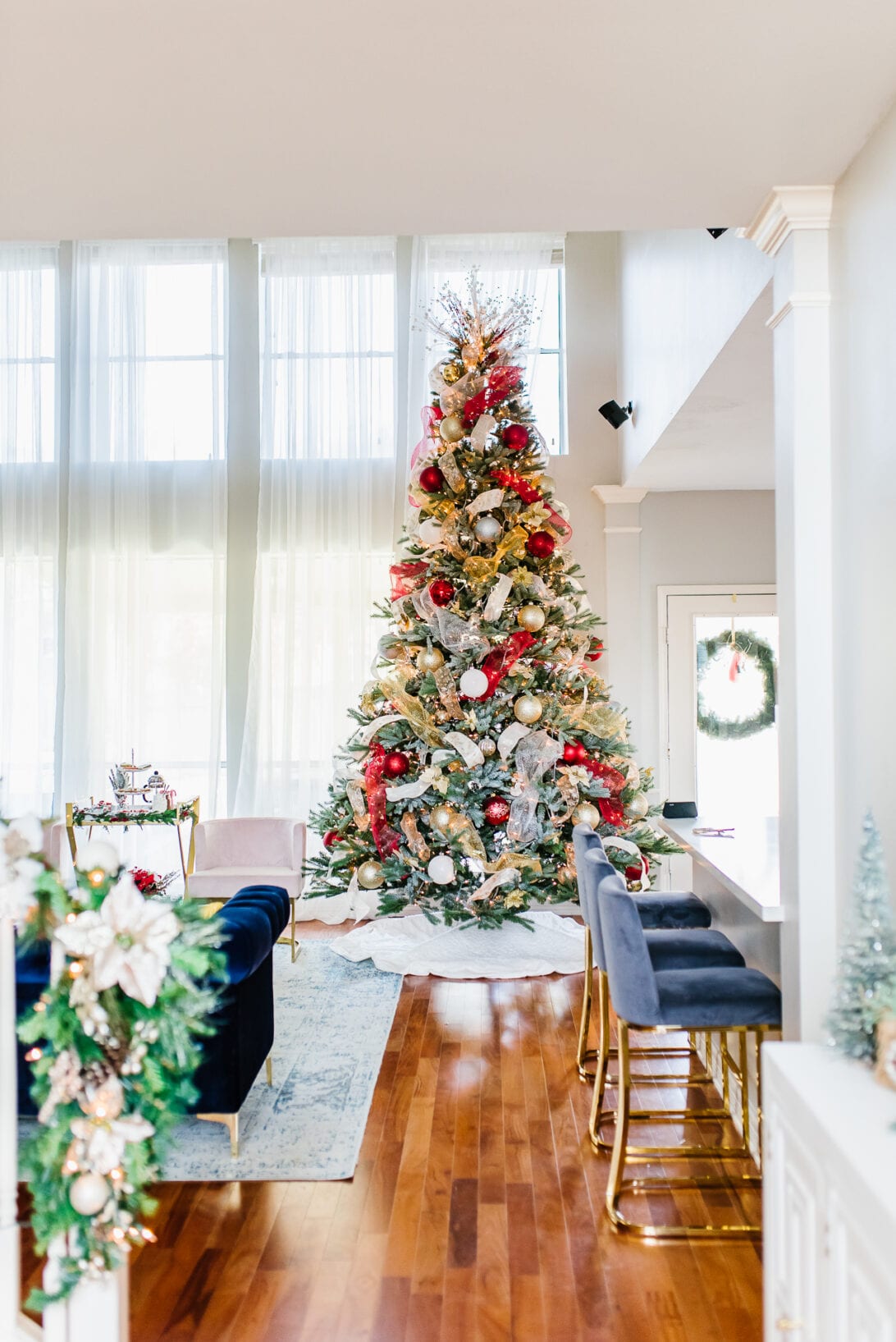 When we first bought this house I knew I wanted a big Christmas tree to fill up our two story living room. We looked everywhere, but every store we went we felt like the twelve foot trees were two narrow and did not look like real Christmas trees. When King of Christmas sent me their twelve foot tree I could tell the difference with their trees. It was fuller, better quality, and more realistic looking. Plus it came with Christmas tree storage bags so you didn't have to keep your big Christmas tree package boxes around to store your tree. King of Christmas has a great selection of tress of all types and sizes. If you are looking for a quality tree use DAWNPDARNELL to get 10% off your purchase at King of Christmas!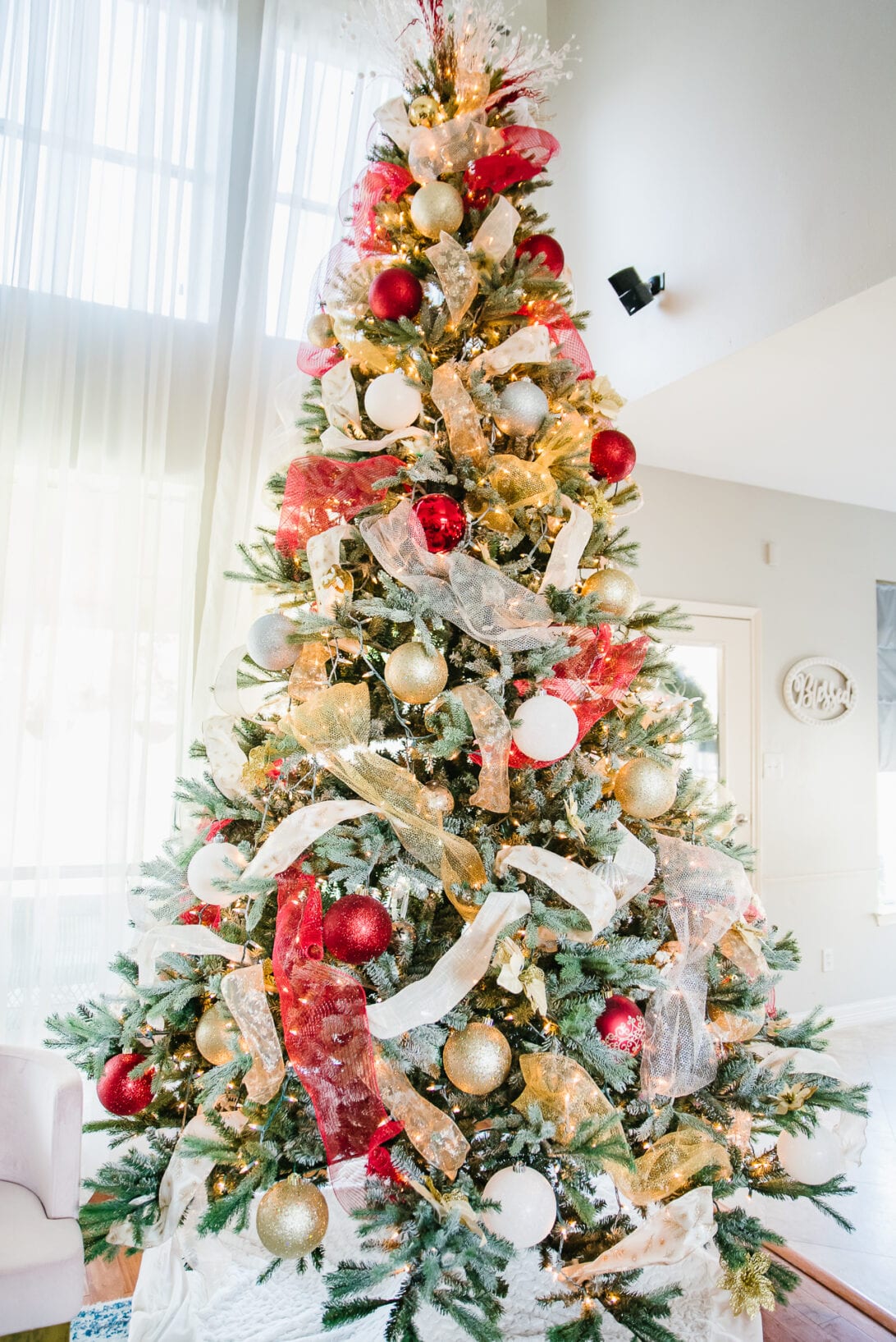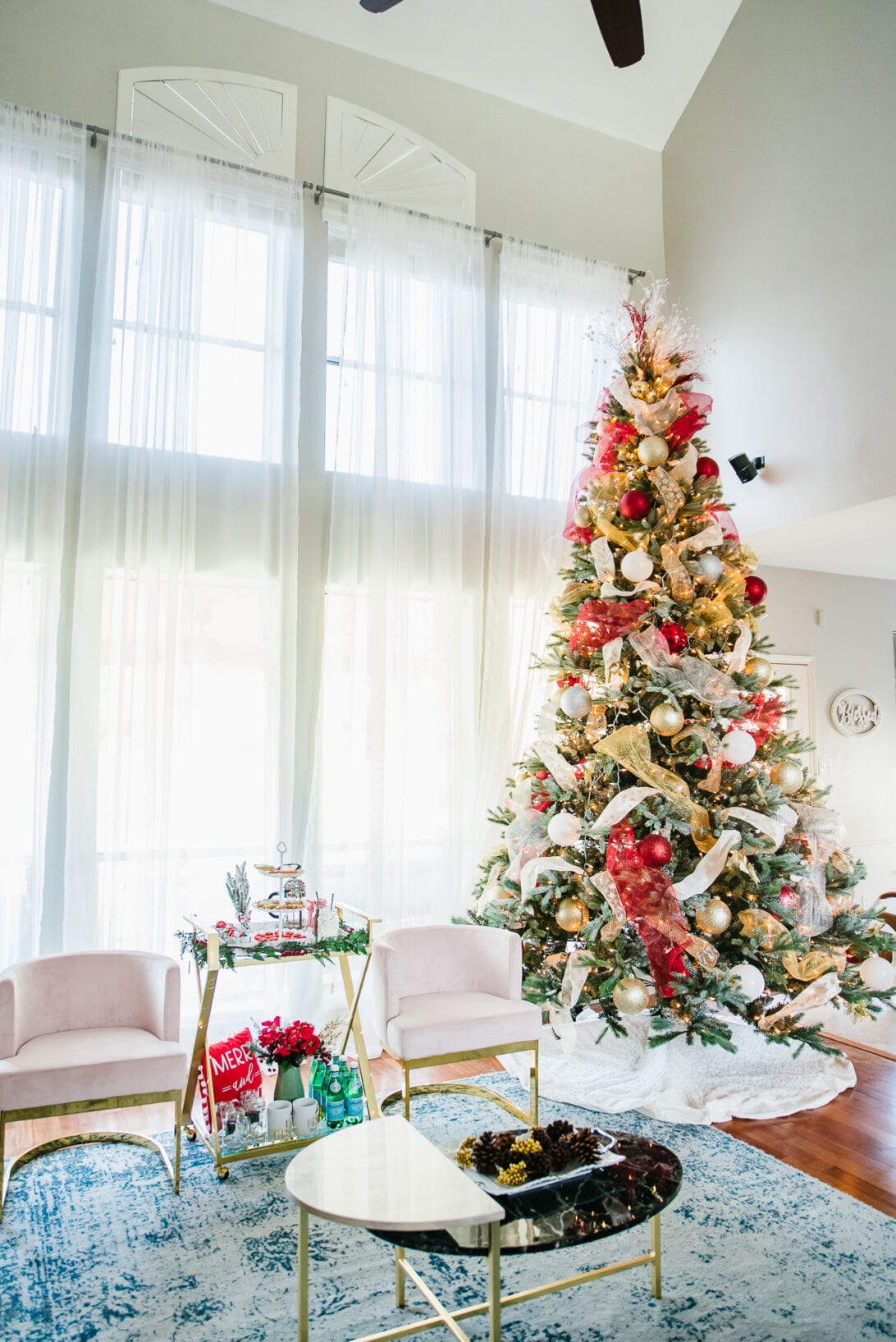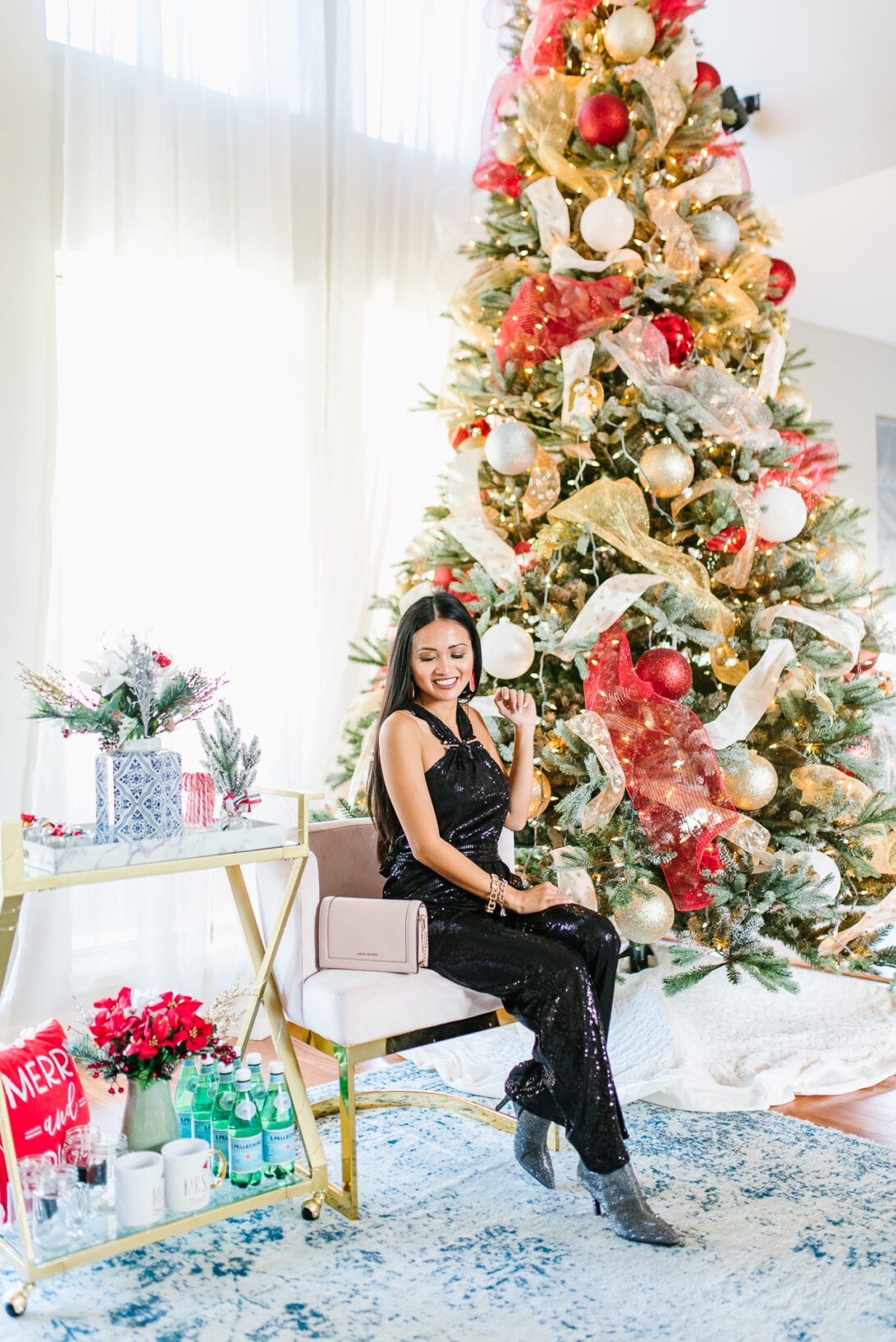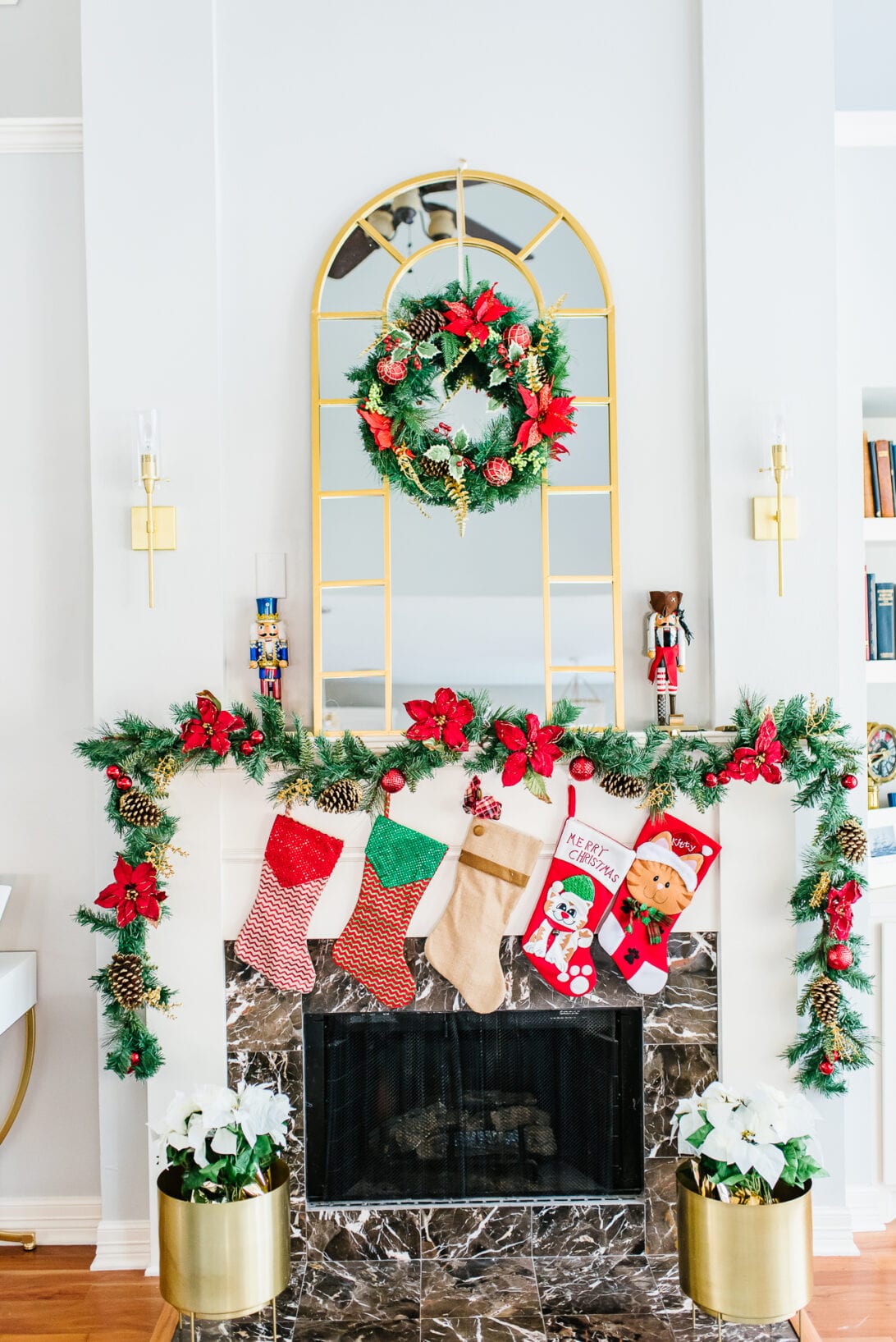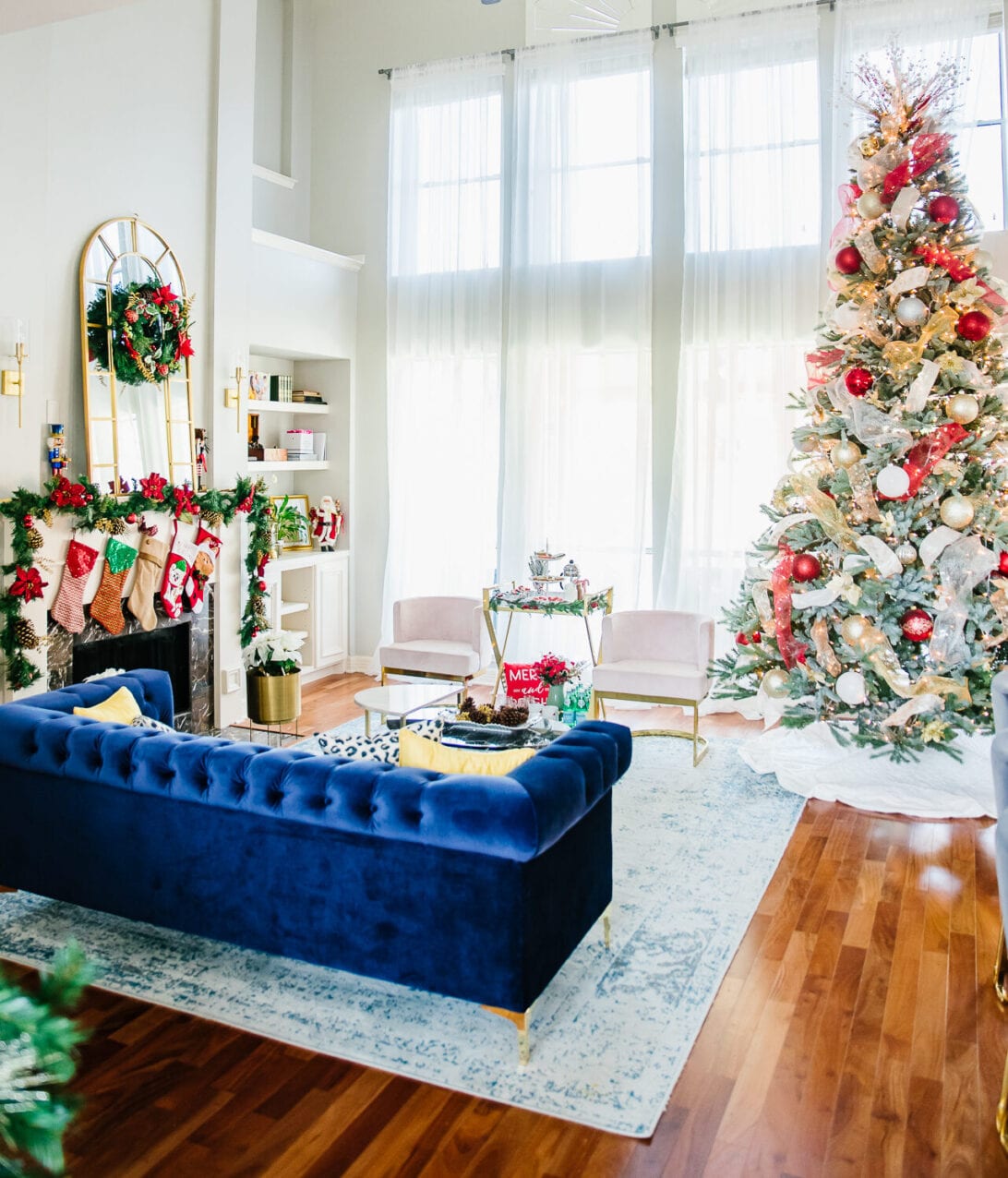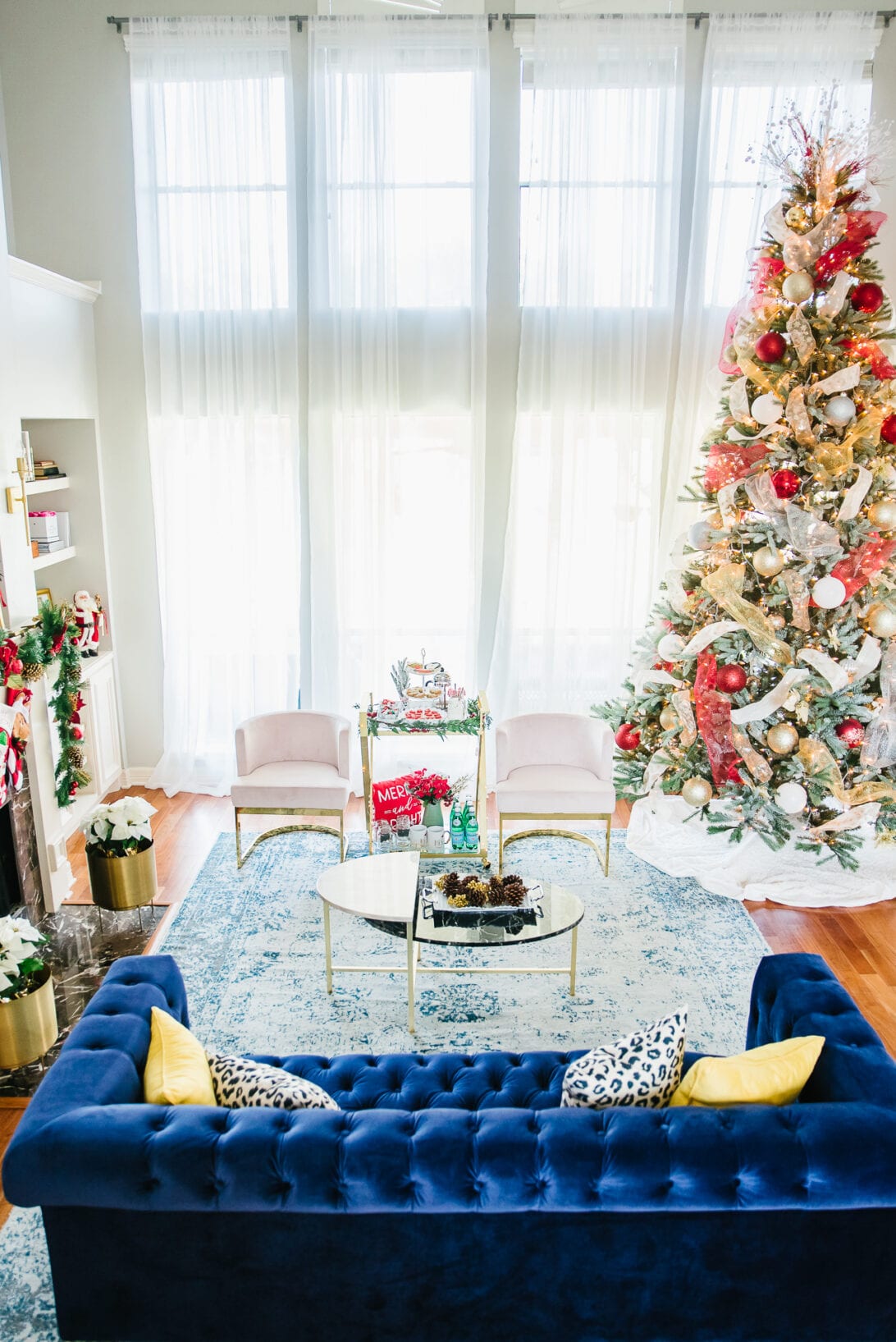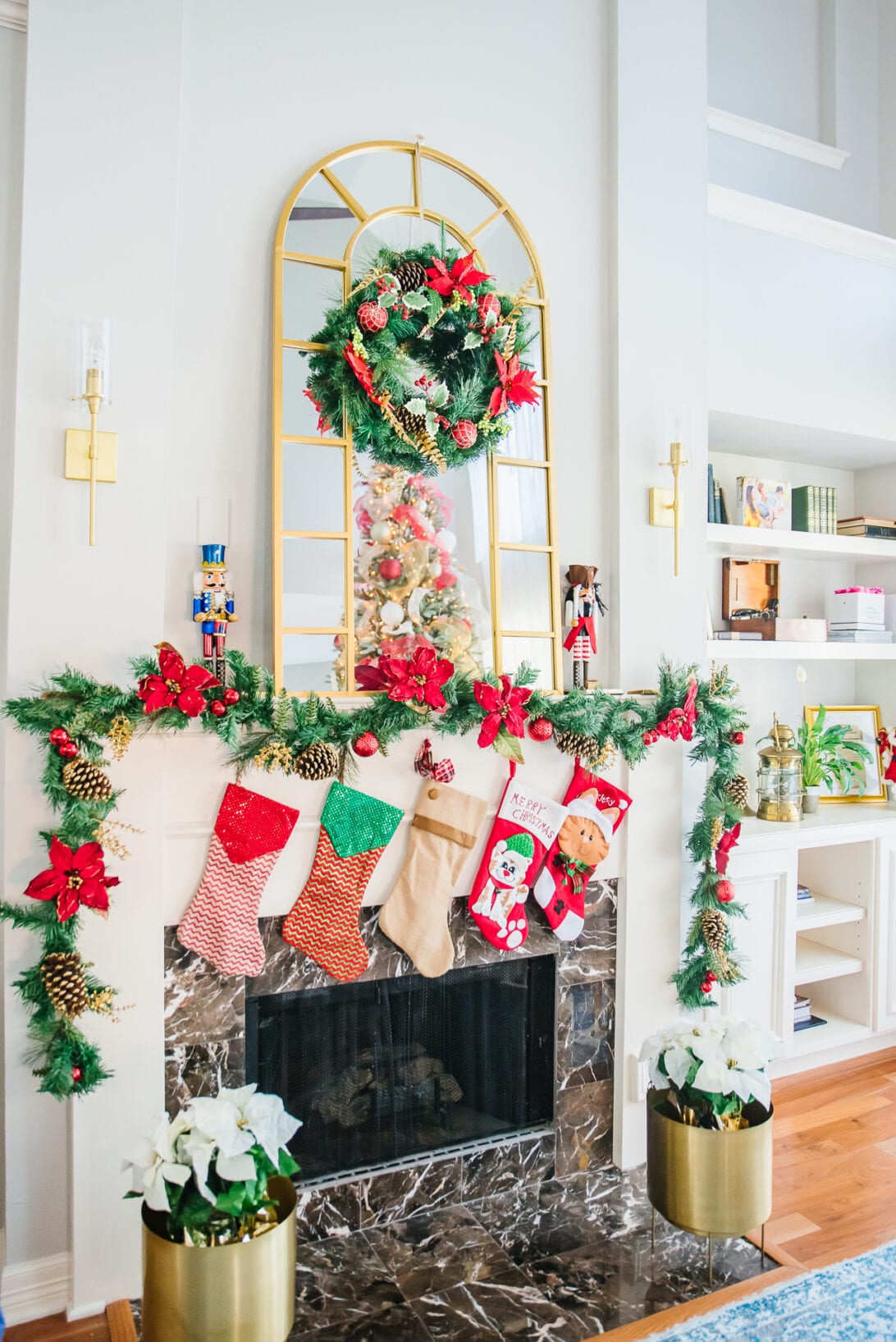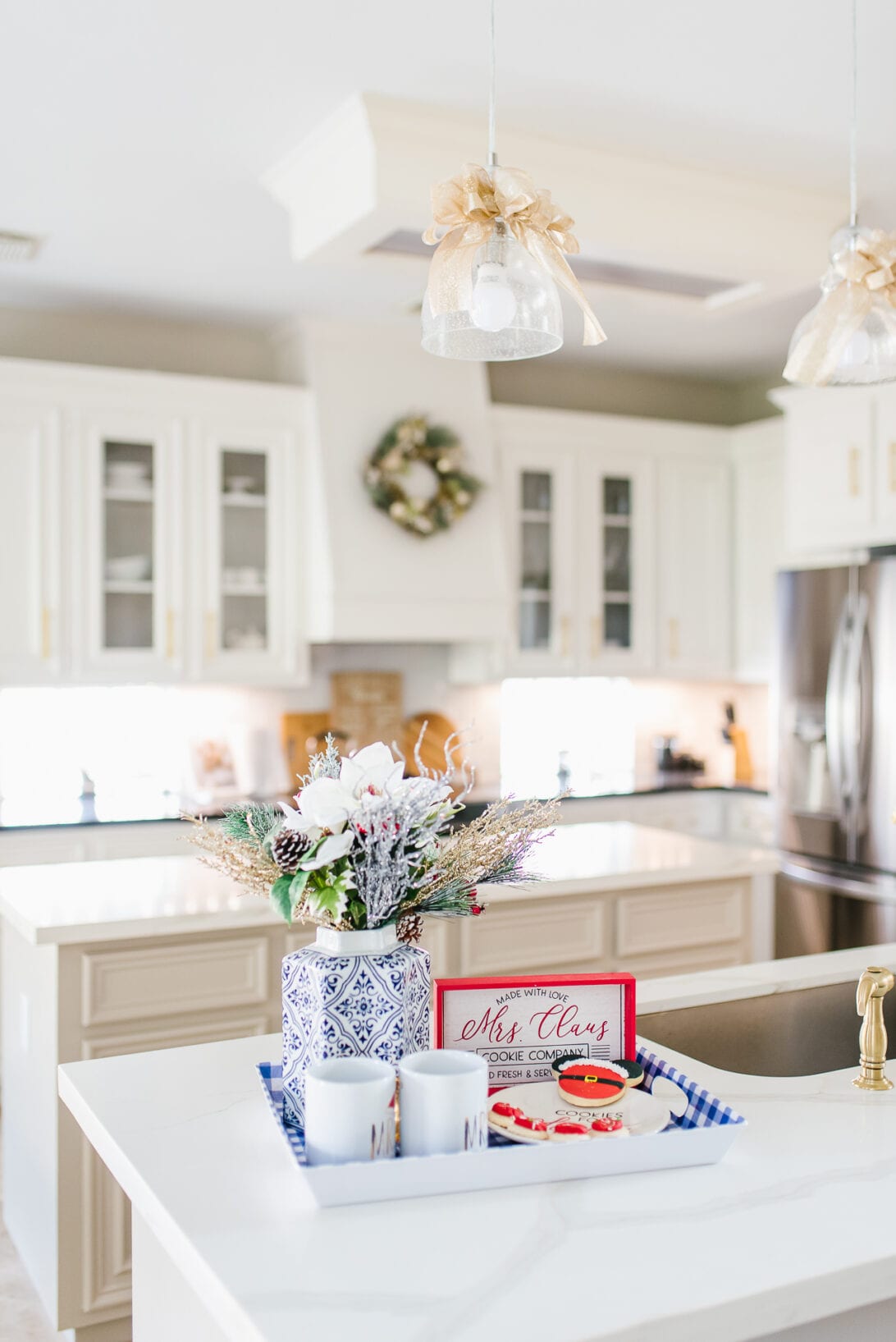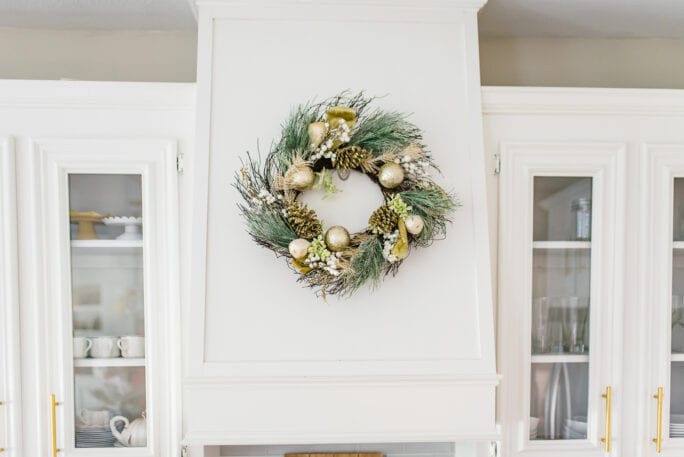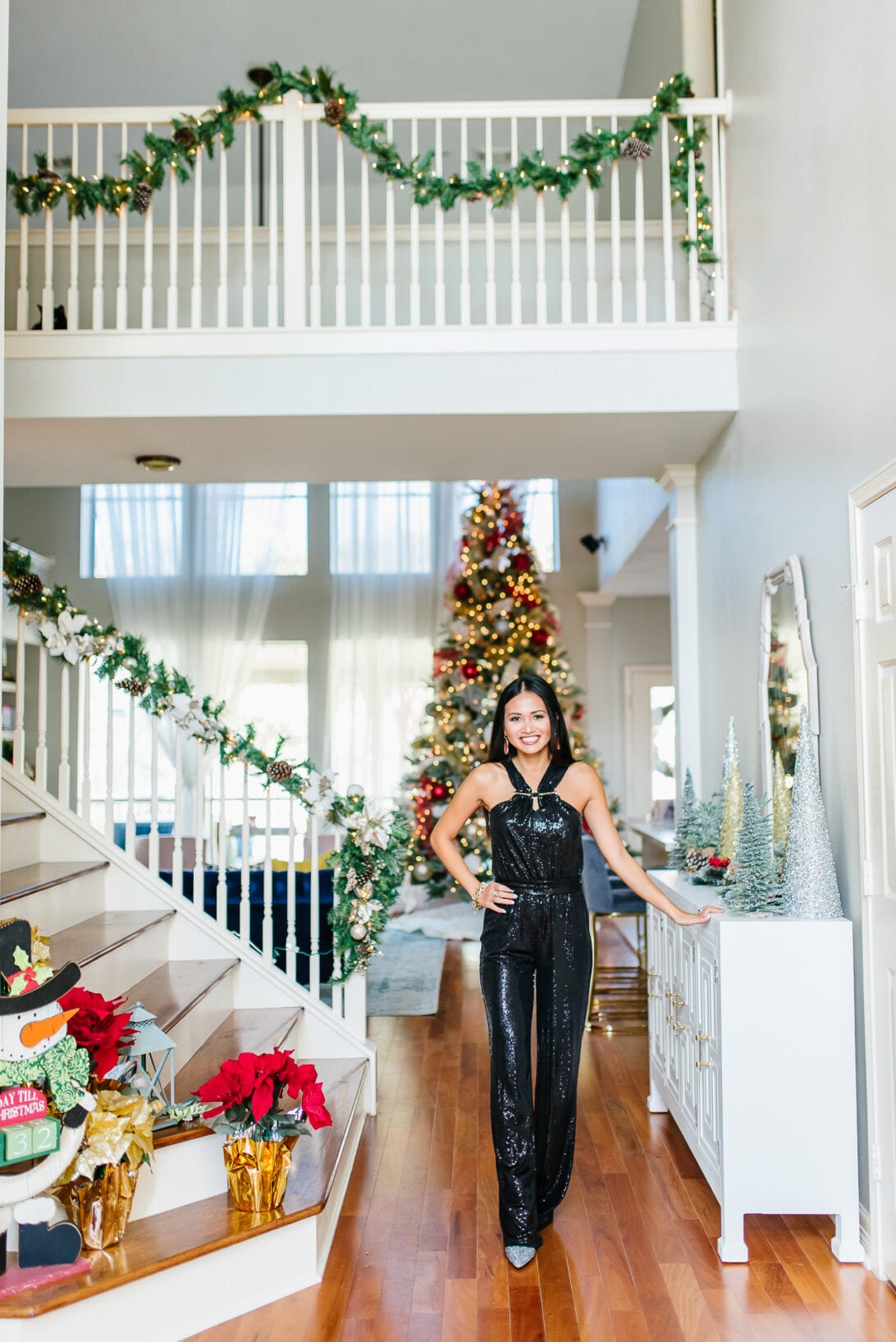 SHOP THIS POST:

For our Christmas home decor we went with gold and reds for our colors.  I love the pops of reds because it really brightens up our room. We bought most of our home decor at At Home, Hobby Lobby, Walmart, and Michaels. Plus they always have amazing sales on their Christmas decor. For our living room, we bought most of our furniture from Wayfair. You can shop it by clicking on the pictures under "Shop The Post." We added the built in shelves using our contractor who remodeled our stairs and our kitchen. They always do such an amazing job. We did not add a TV in our living room because we didn't want it to be distraction downstairs. We only have one TV in our home upstairs in our game room and we plan to keep it that way.
 I hope you enjoyed our Christmas home decor and our living room. I'll be sharing in another post our dining room for Christmas as well as a more detailed look at our holiday bar cart decor. Thanks for stopping by!
P.S. Subscribe for weekly newsletters so you never miss a single post!
Photos by BanAvenue Photography