FEATURED ON THIS POST:

Hi friends,
Hope you are having a great week! Today I'm finally sharing our master bedroom reveal!  I designed this bedroom to feel airy, welcoming, comfy, like a coastal hotel room that was easy to clean. We ripped out the carpet and added wood look tile to the room which made it so much easier to clean everyday, especially when you have pets that shed everyday. We also did a fun DIY to a thrift store dresser to create a fun colorful break to all the white and grey we have in our room. Check out the full room details below!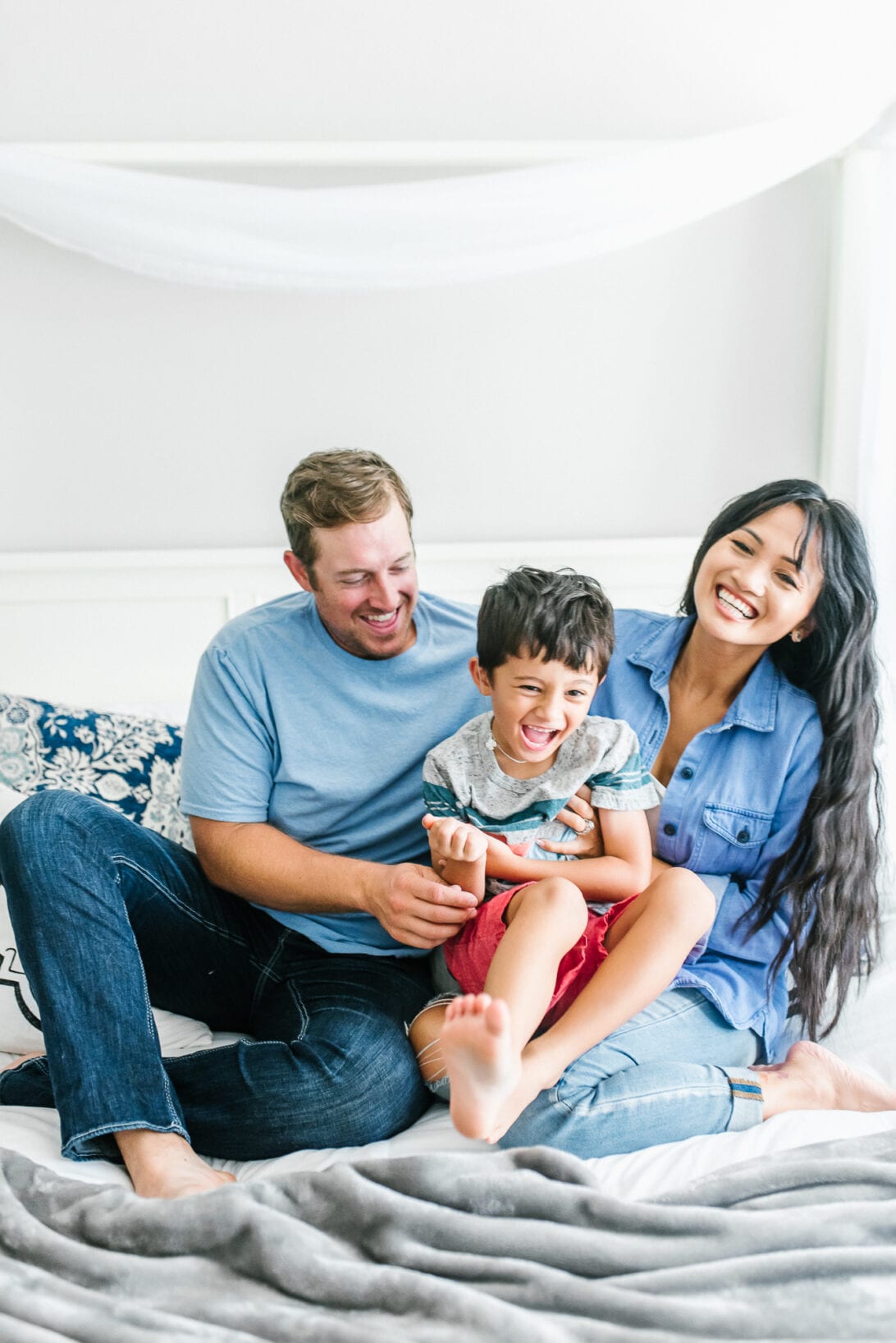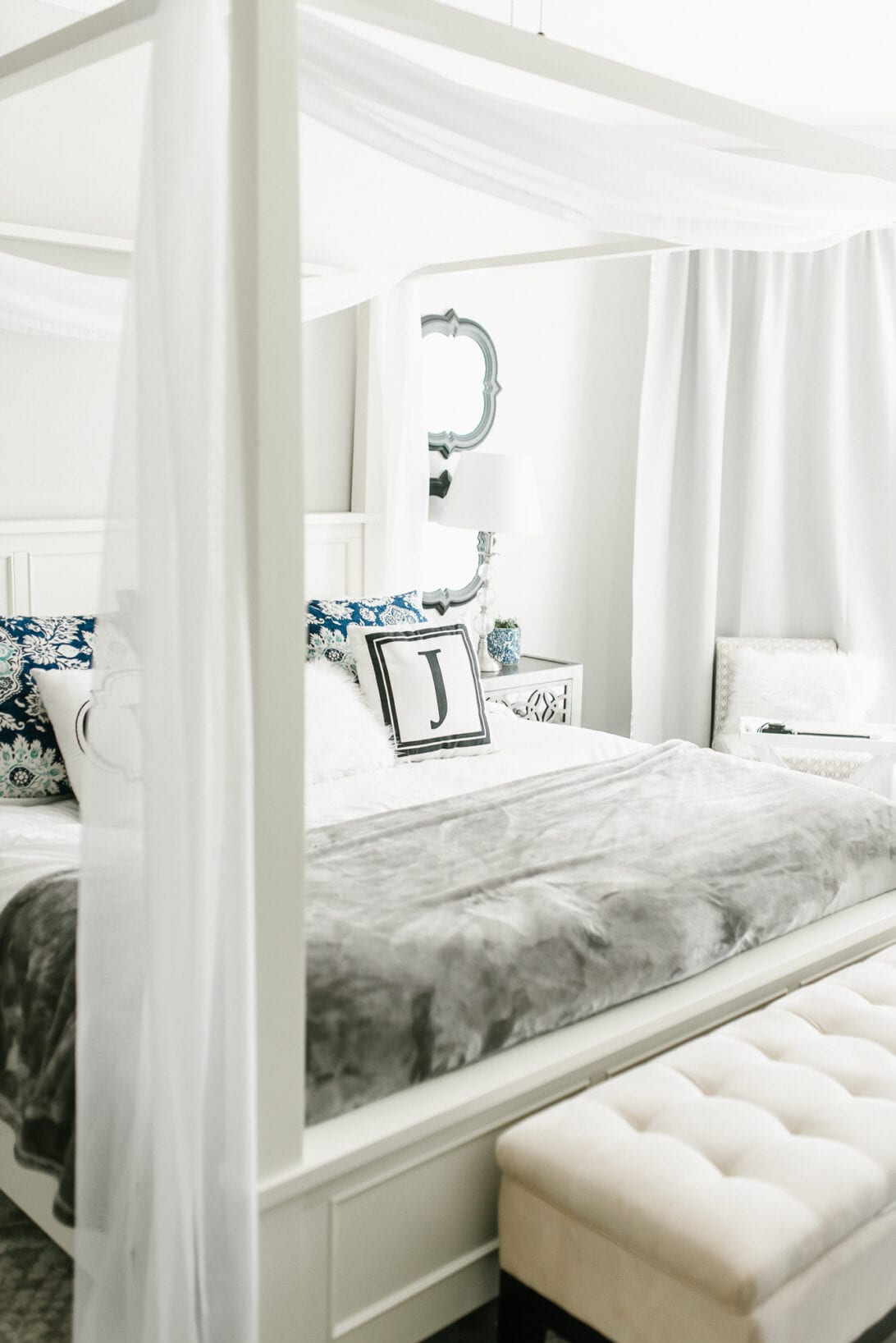 For our bed we decided to go with a canopy bed. I had one when I was living in Florida and loved it, so when we moved to our new home I bought this one at  for under $700 and added these canopy drapes over them. We also got this stuffed storage bench to store extra sheets and blankets on the foot of the bed.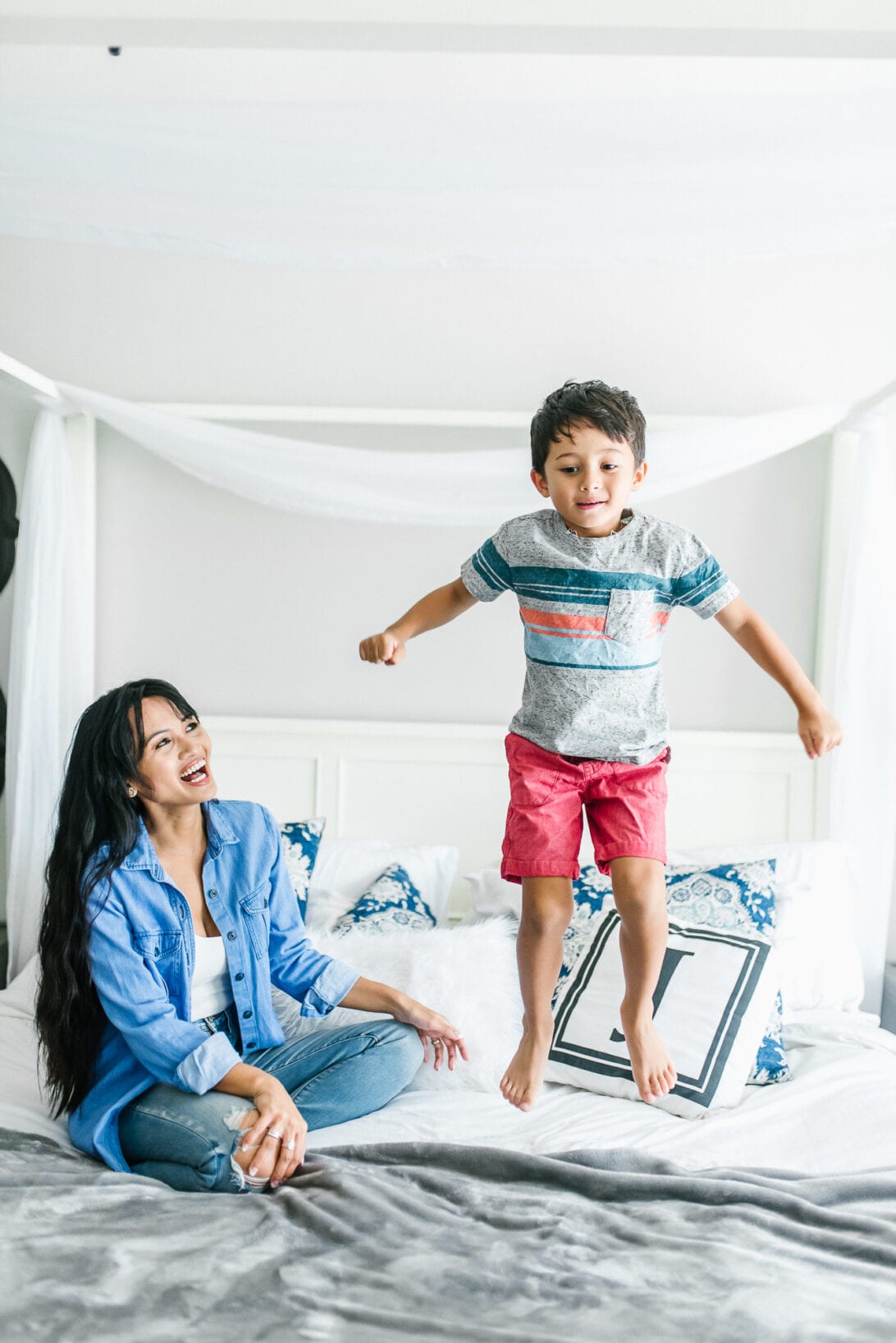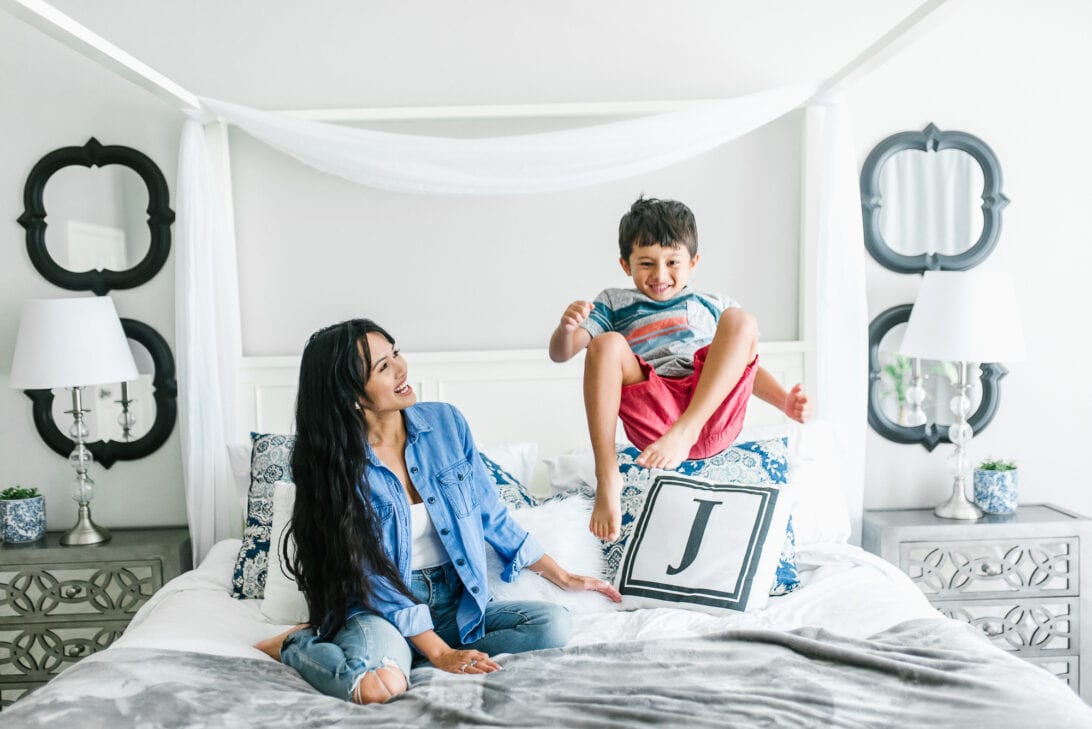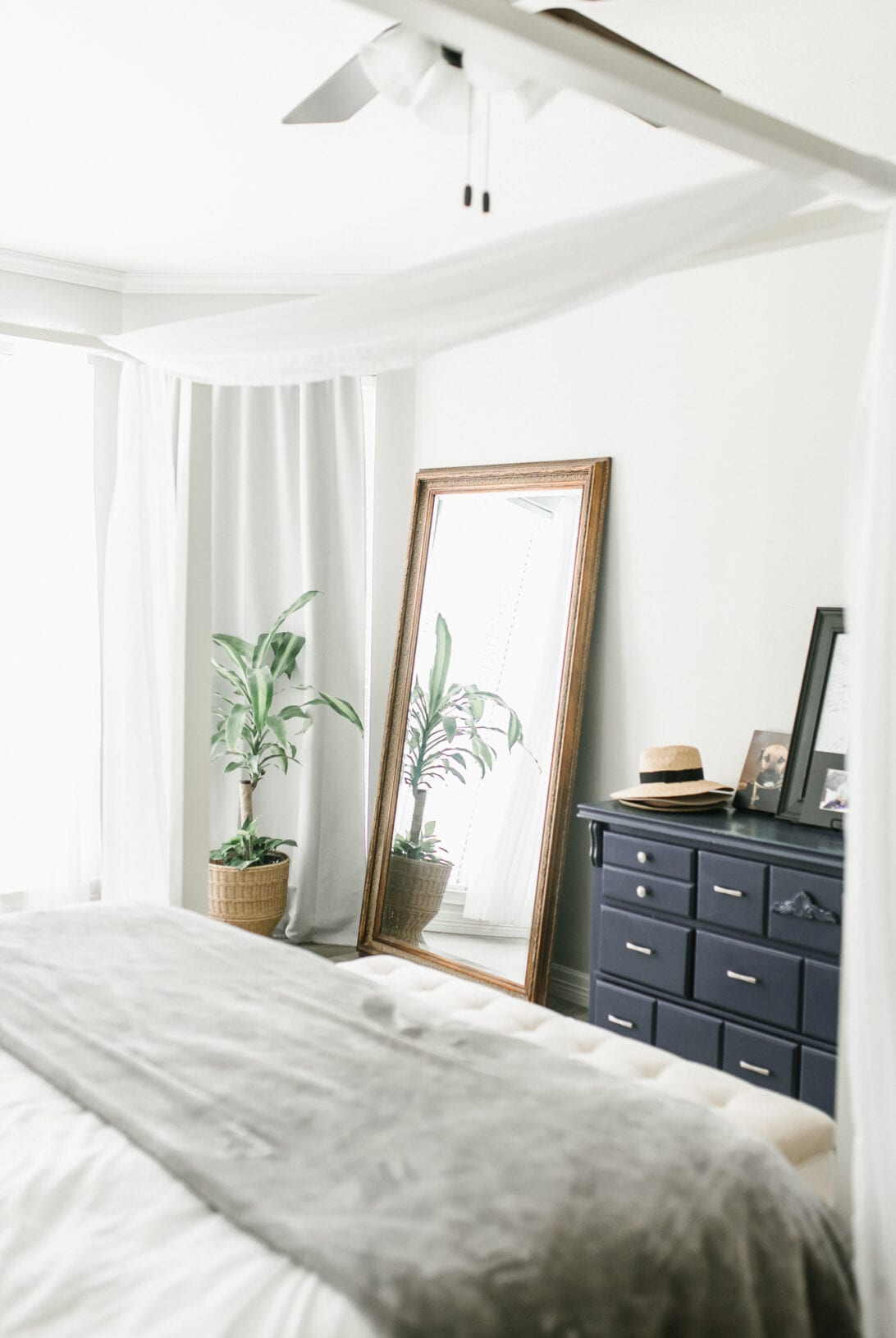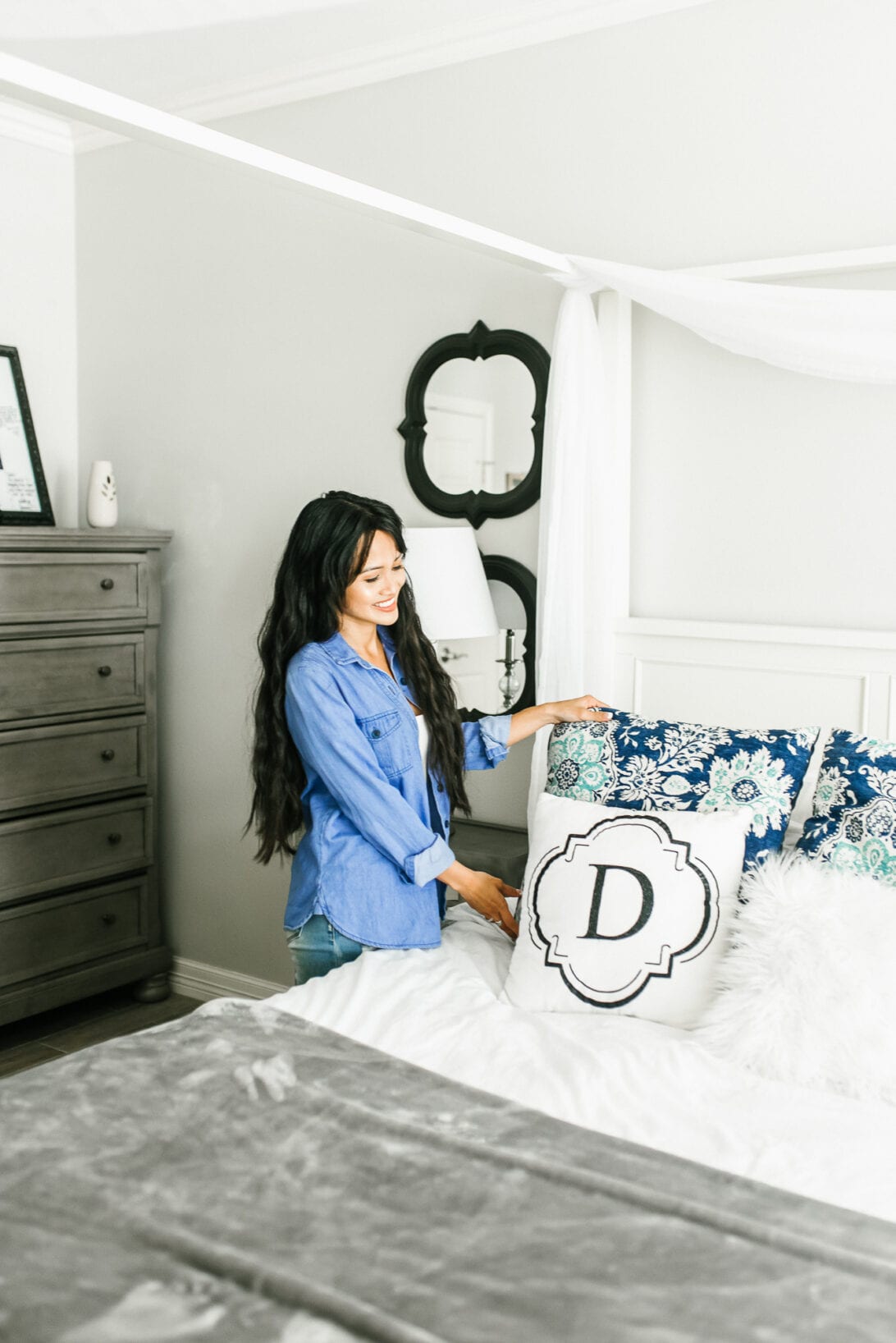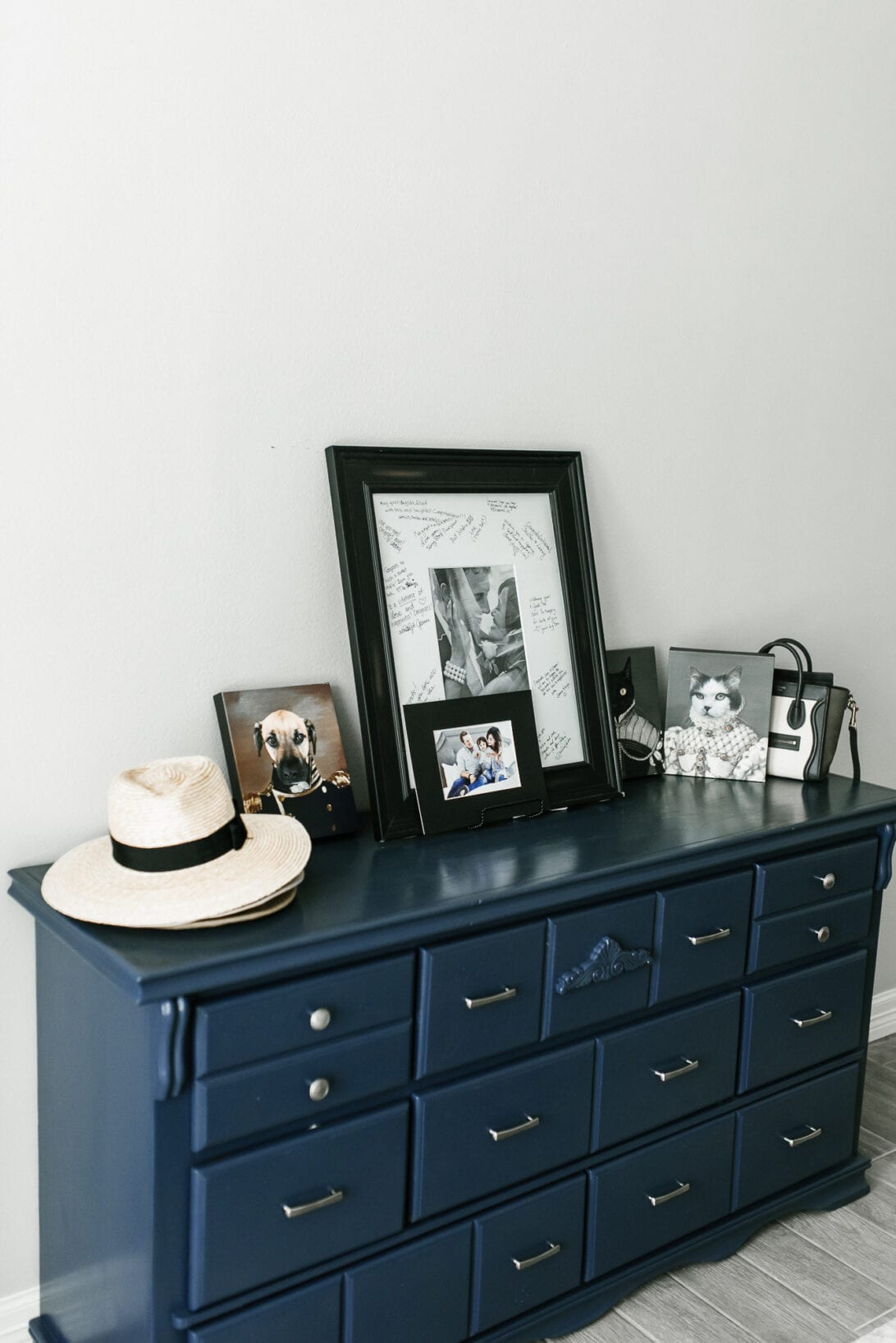 Here's this dresser we got for $60 and ended up painting and changing out the hardware. We decided to go with this deep blue color to break up the grey and white with our other furniture and to add a little color to a room. We love how it turns out! On top instead of a TV we added photos of our family including these cute painted portraits of our pets! I got this as a mother's gift and love how the turned out. We are not fan of TV's in bedrooms and you can read more of our reasoning on this post here.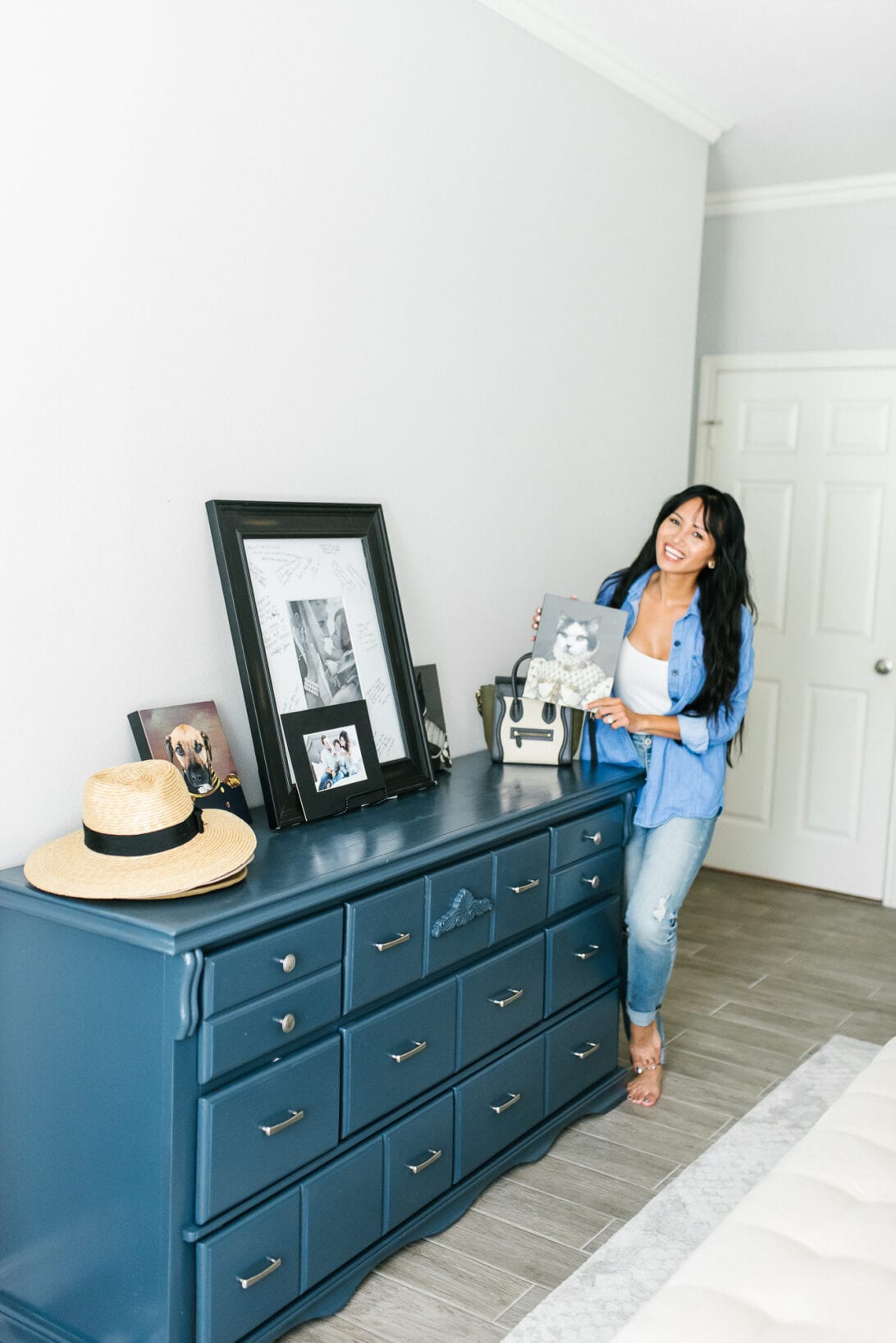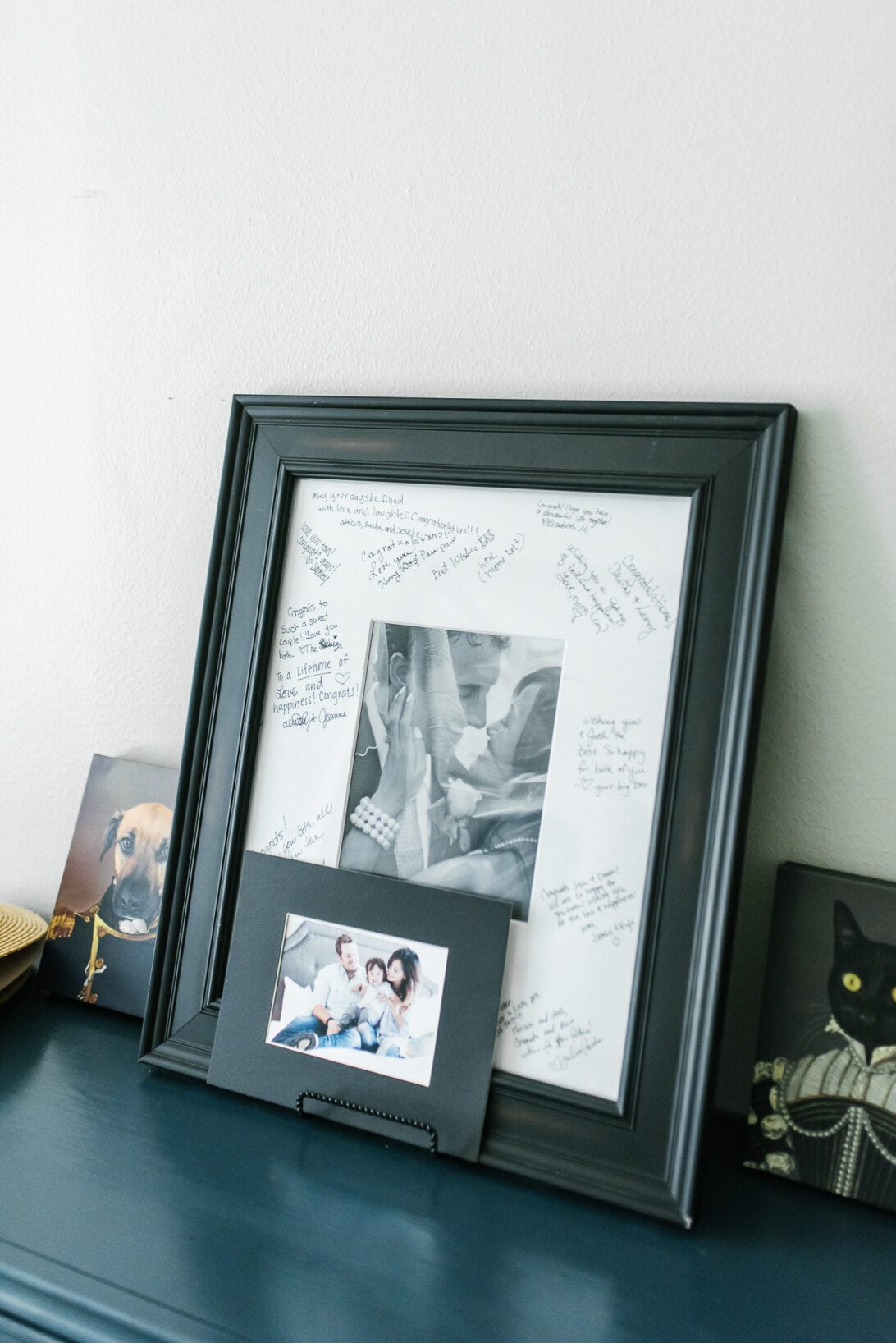 This wedding photo is very sentimental to us. We had it at our wedding for our guest to sign, and love waking up this photo.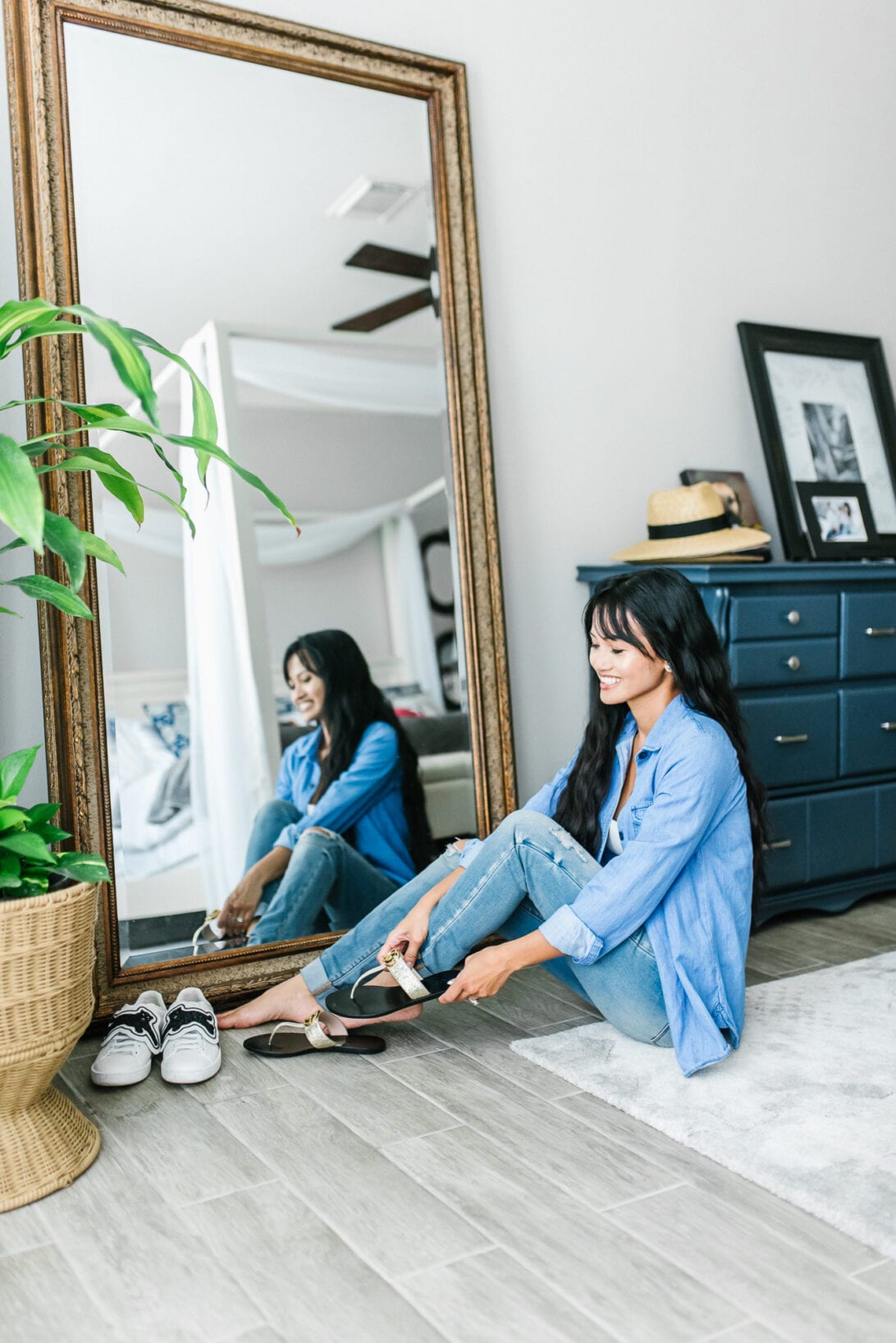 This full length mirror is such a great statement piece and where I do most of my try on sessions because of the great lighting we have in our bedroom. I bought this corn plant to add a little greenery in our room. Plants are great for helping with air quality in the room. We also have two smaller plants on our bedside nightstands. You can read more of how I take care of our low maintenance houseplants on this post.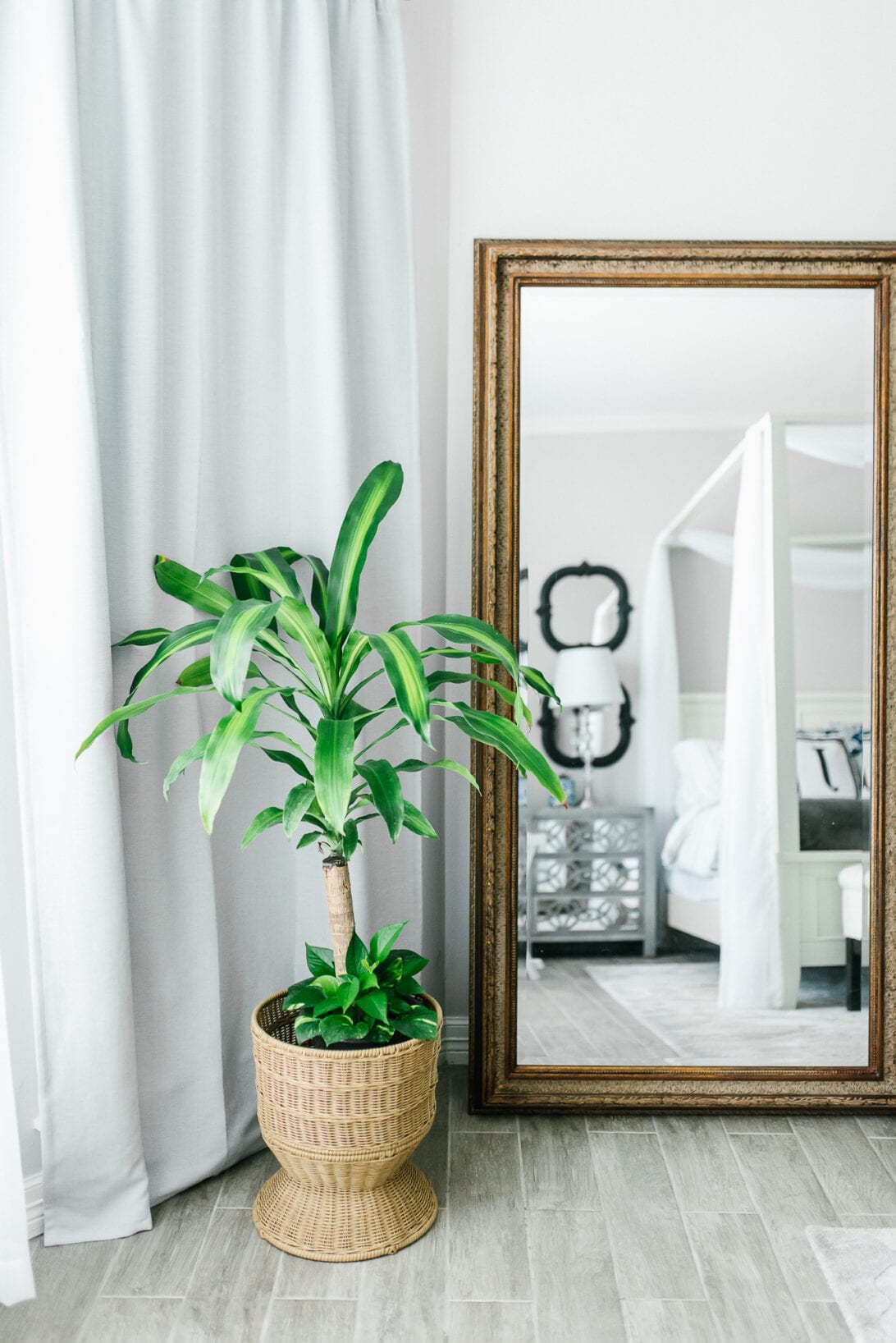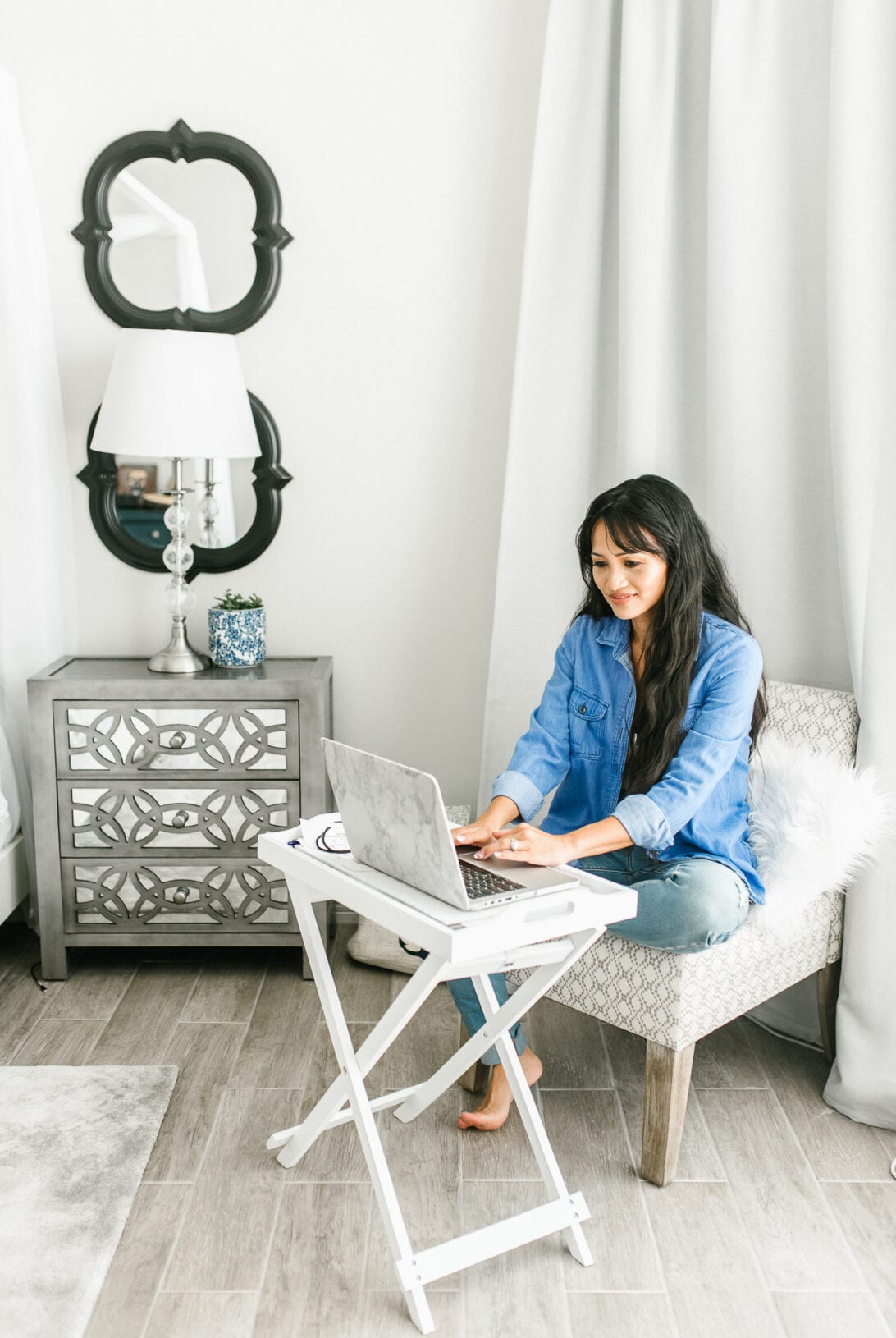 This $50 tray table is removal so it works great for breakfast in bed too! I love this little corner of our room for working on my blog.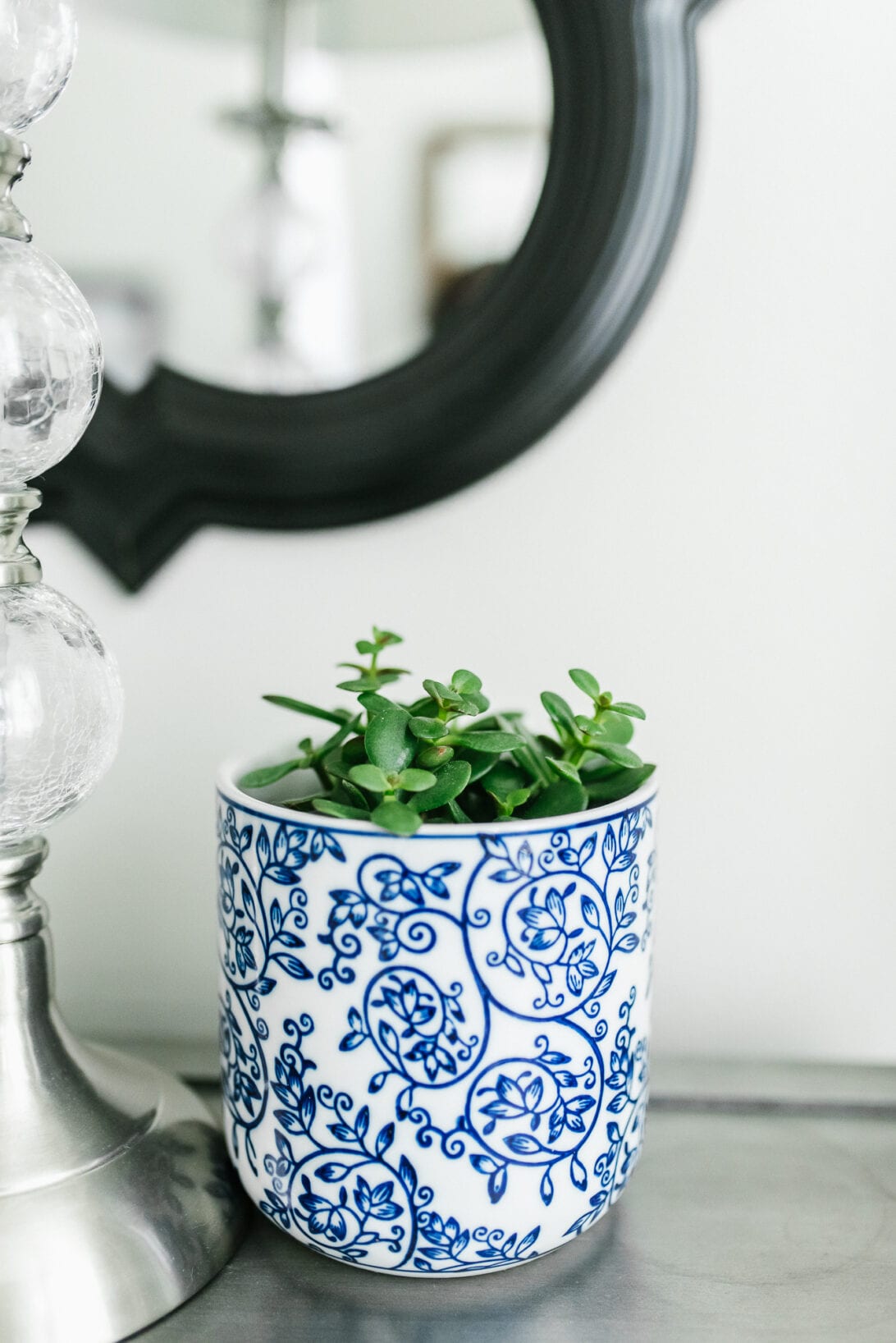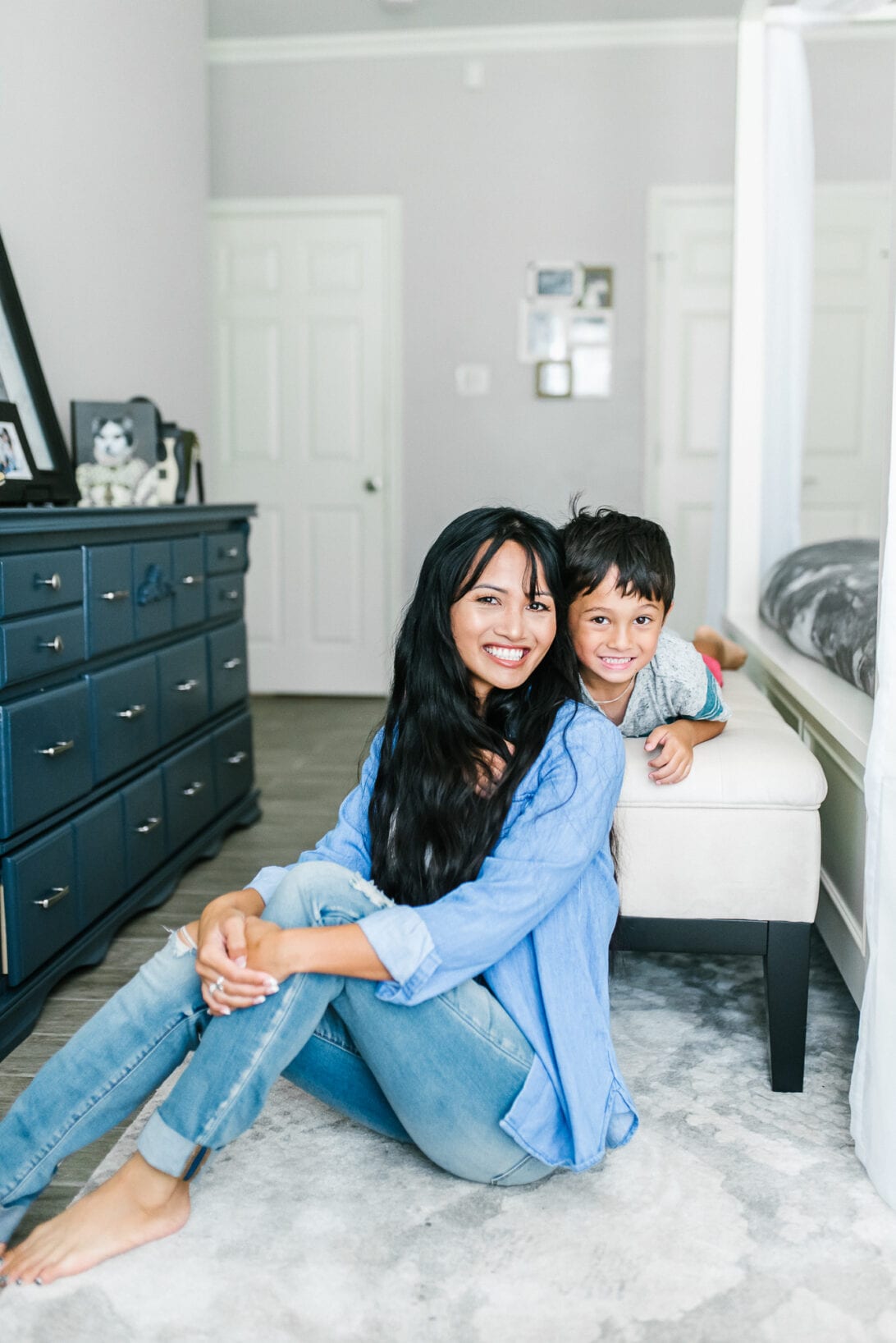 SHOP THIS POST:

I hope you enjoyed this inside look into our master bedroom. Thanks for stopping by!
P.S. Subscribe for weekly newsletters so you never miss a single post!
Photos by BanAvenue Photography