FEATURED ON THIS POST:

Hi friends,
Hope you are having a great week! Can you believe it's February already. I can't believe how fast this year has been going. Today I wanted to share a chic Valentines look with my favorite pink wool coat. This outfit is perfect for date night or brunch with girl friends. I love this pink wool coat it's the perfect layering piece for winter and perfect for Valentine's Day. Check out more of this wool coat below: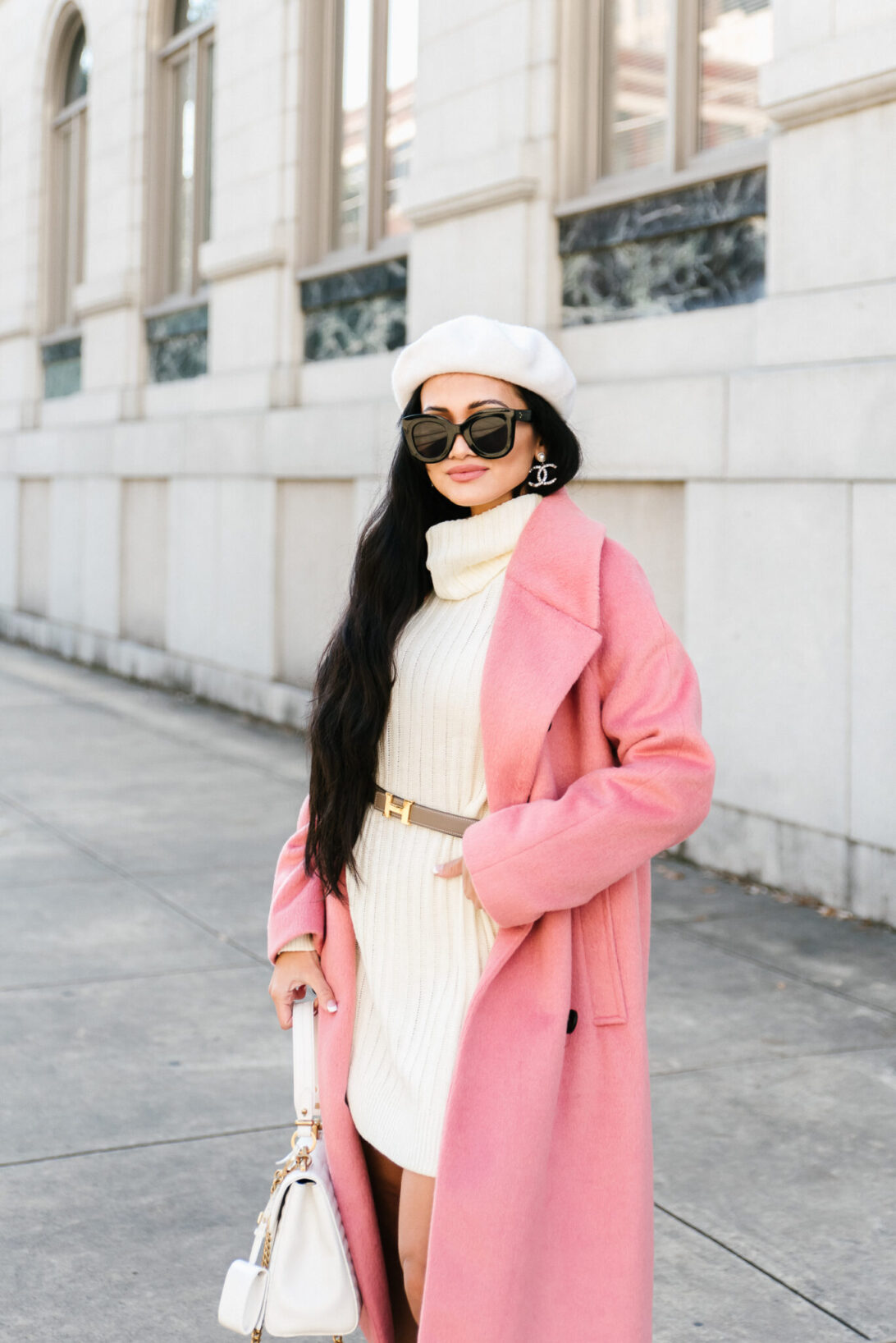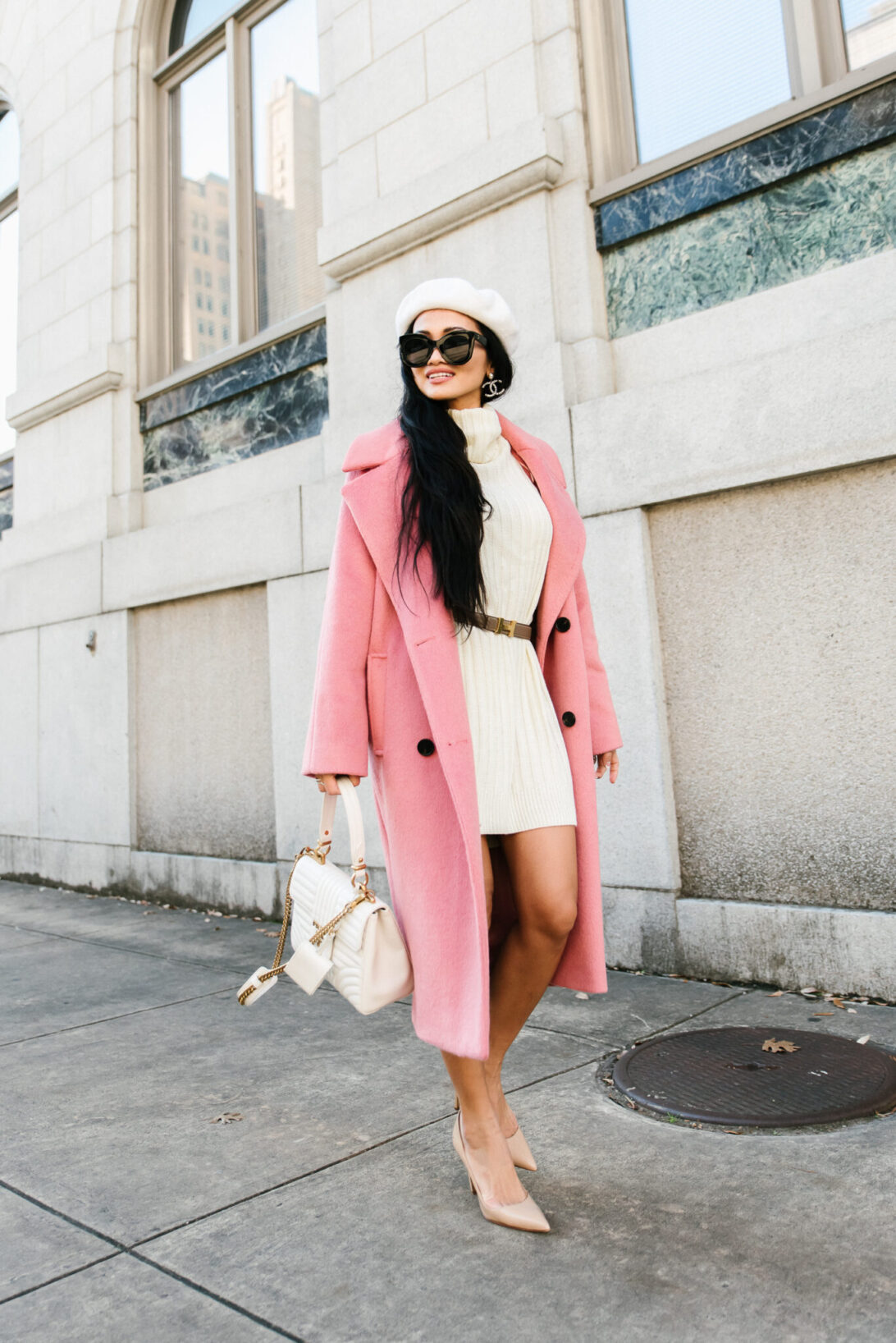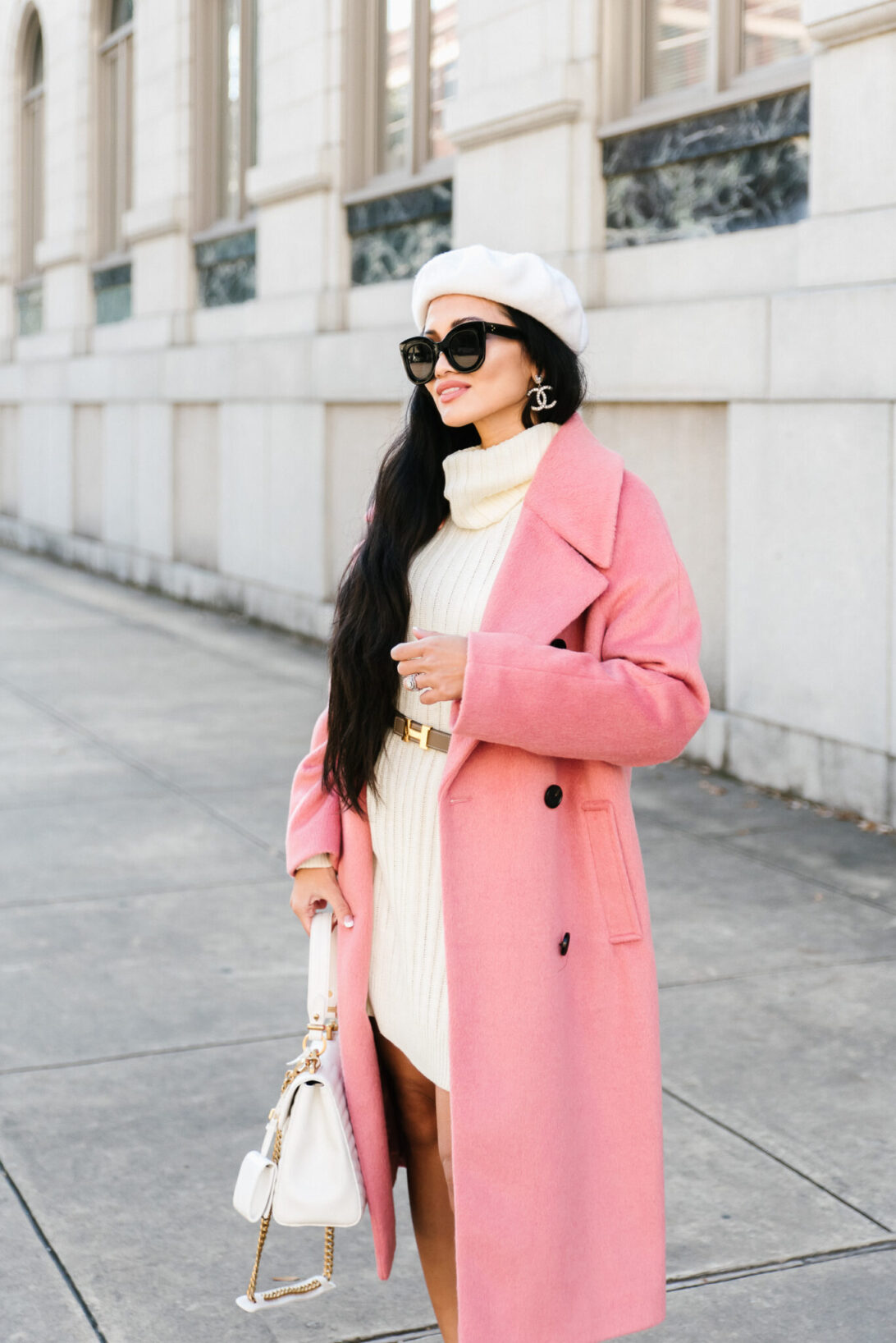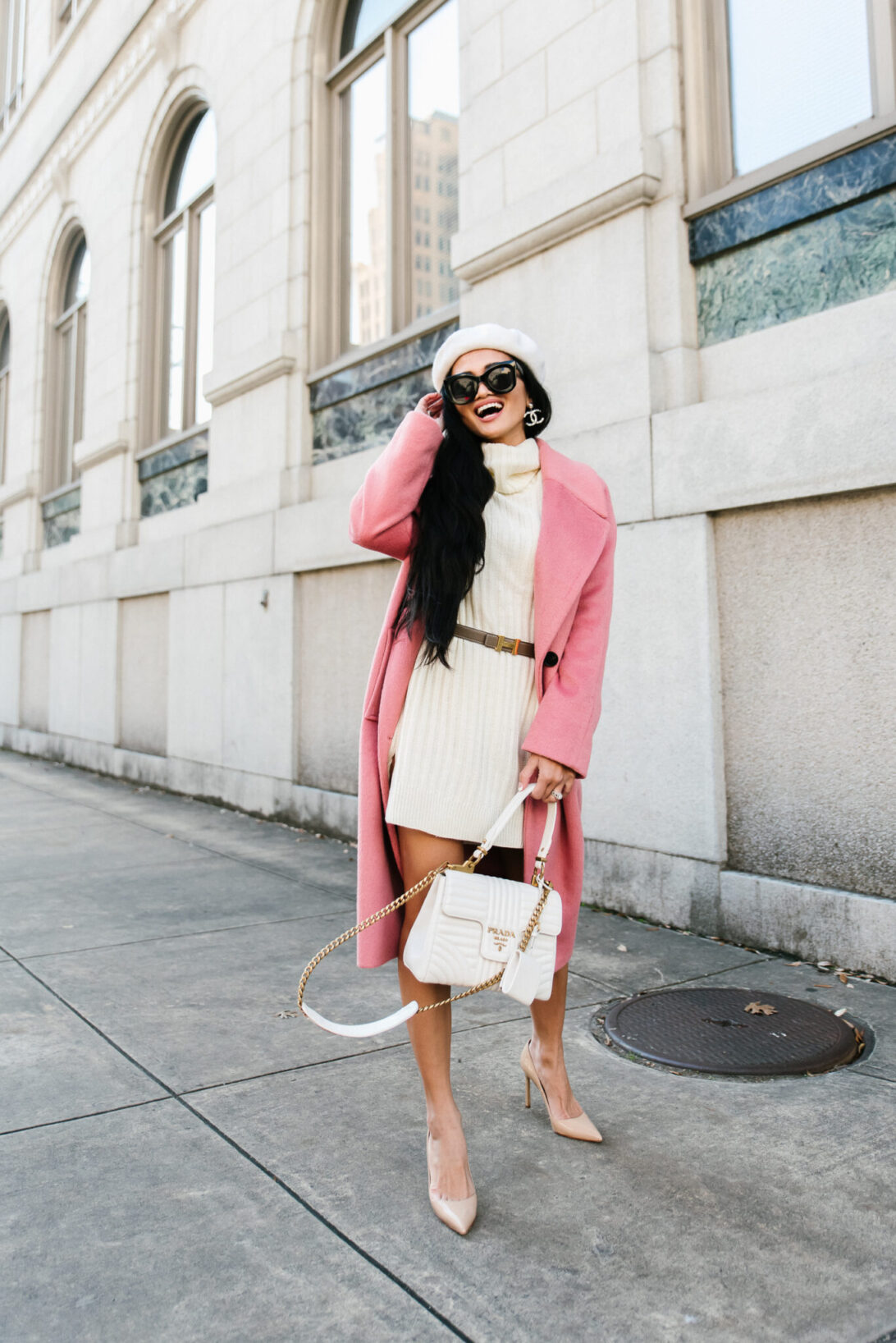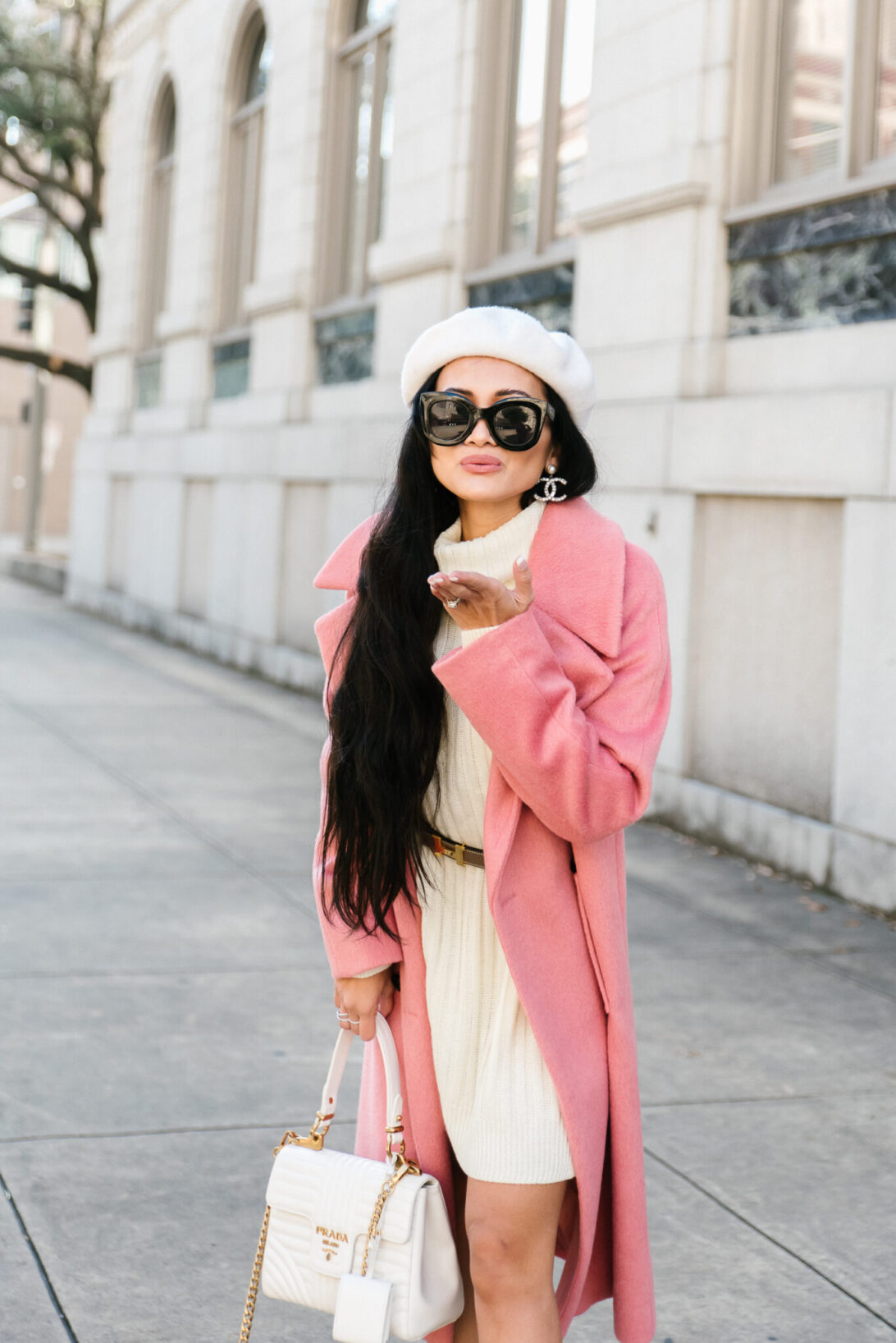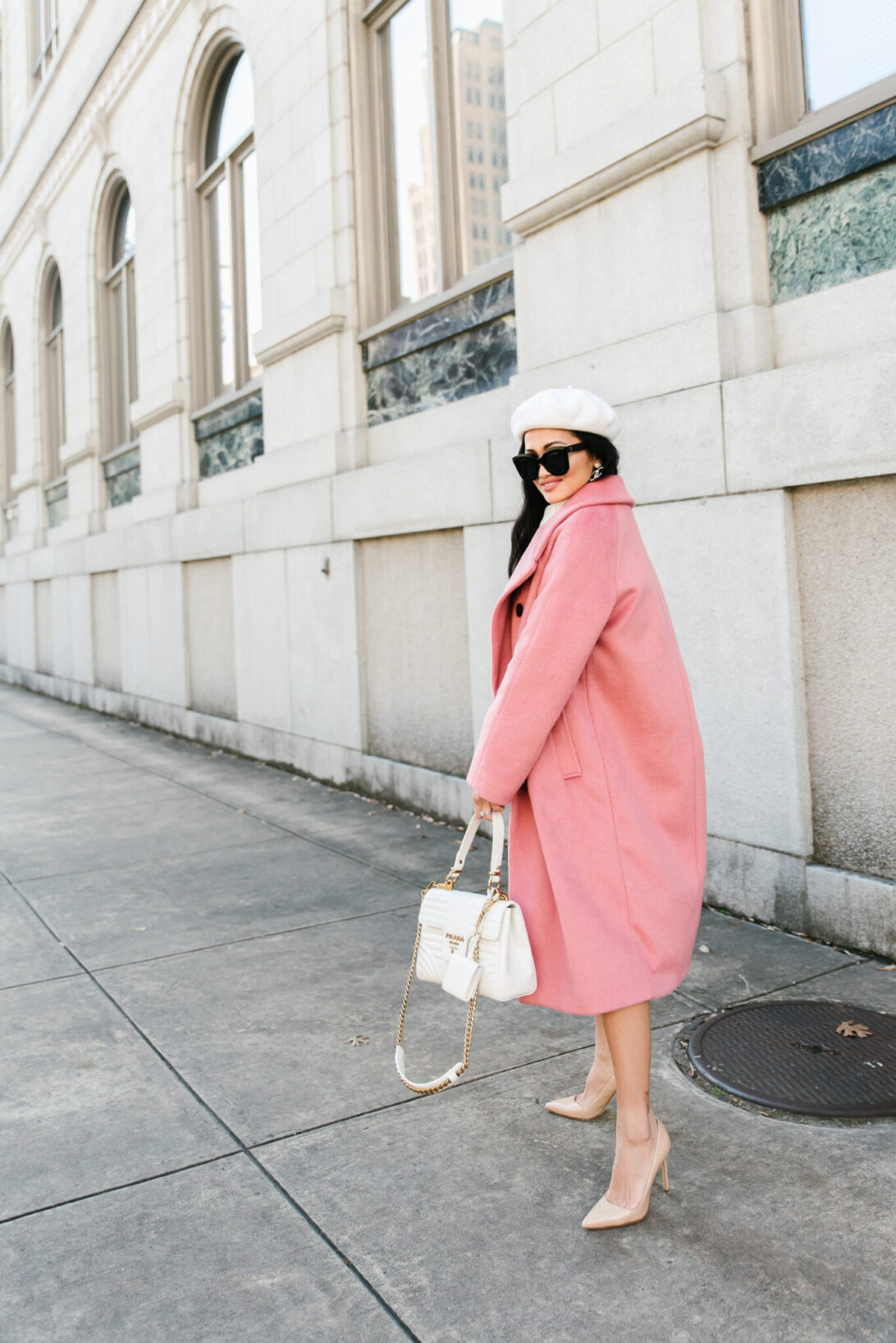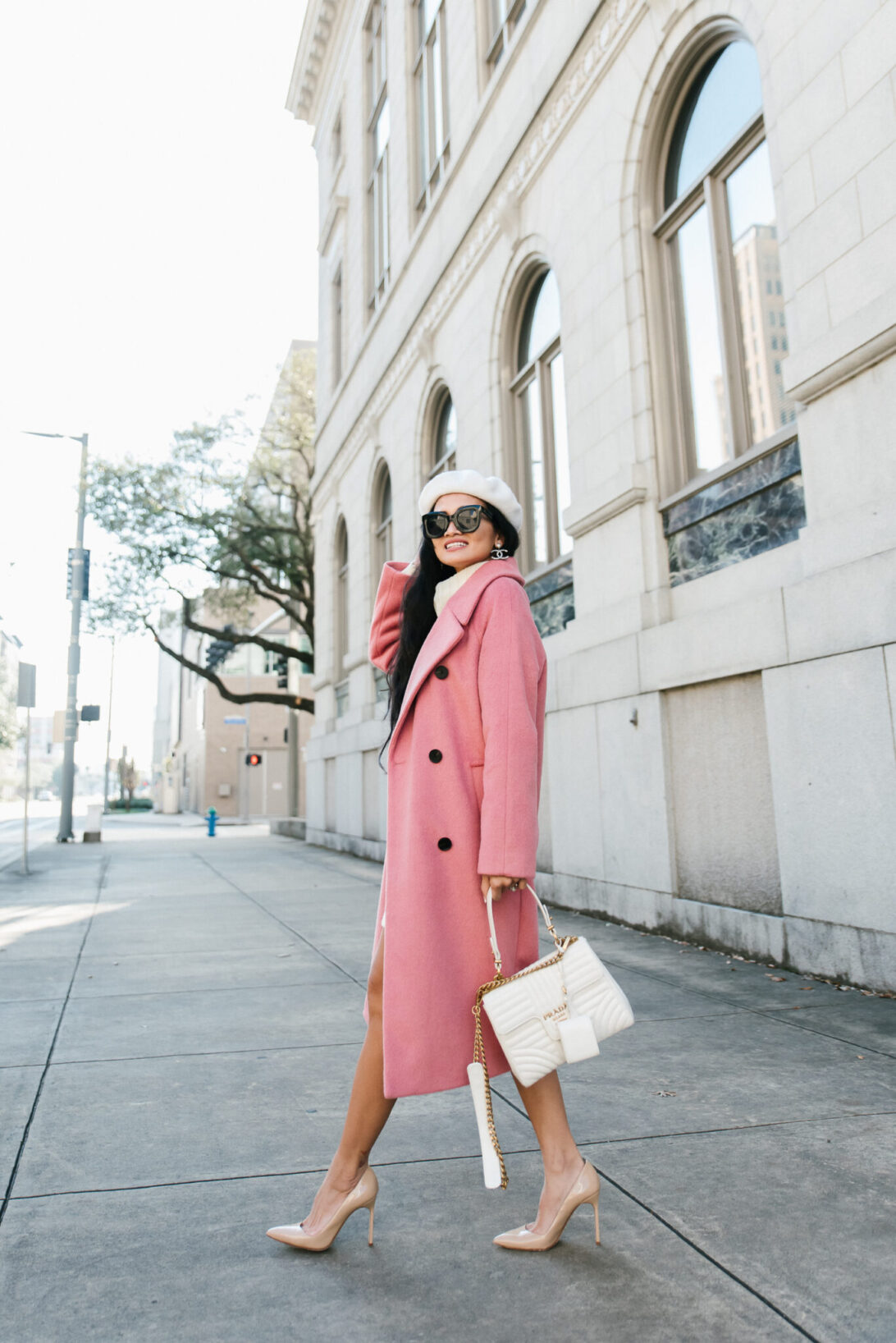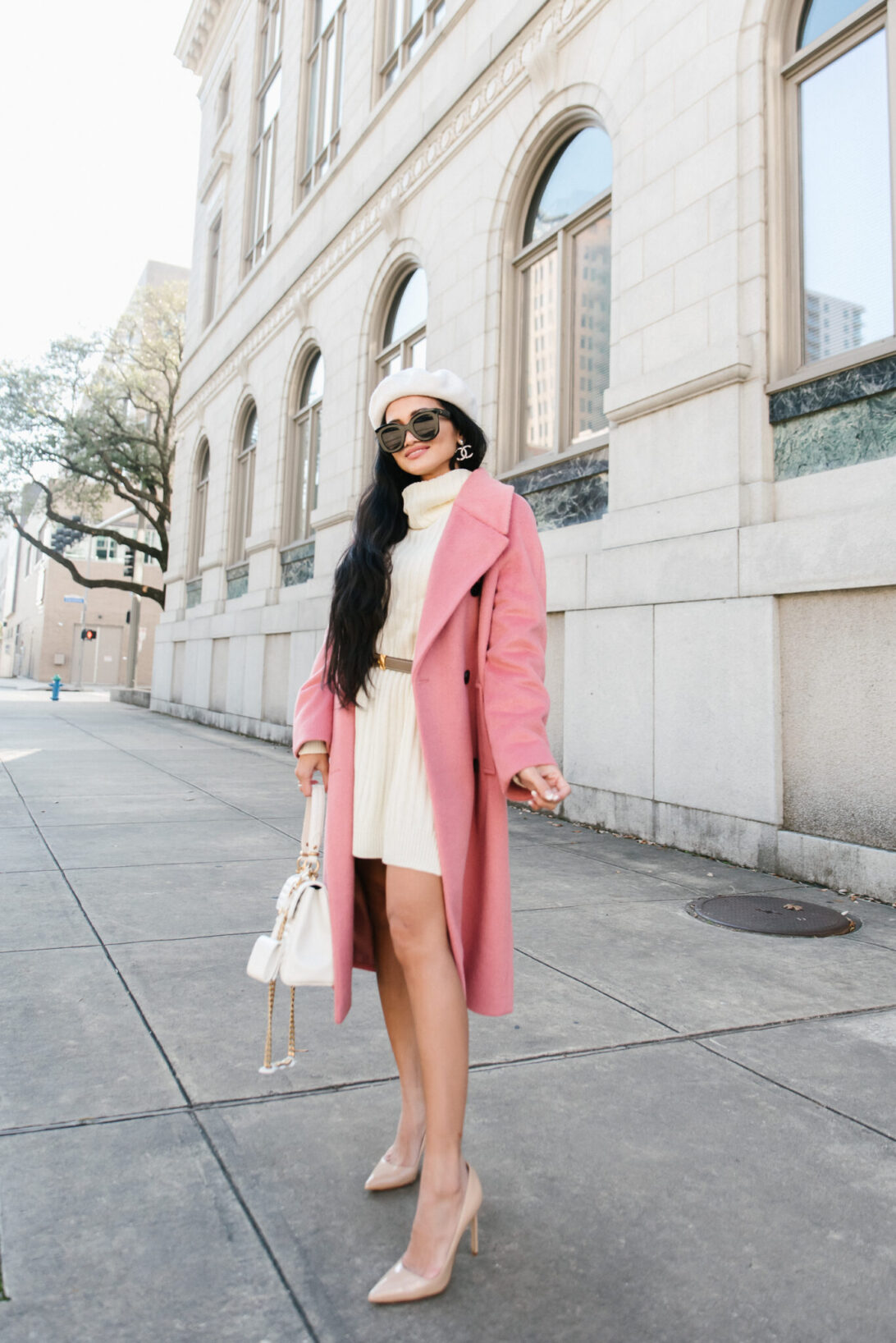 SHOP THE POST:

I paired this pink wool jacket with my favorite sweater dress and belted it with my Hermes belt I got as a present last Valentines Day. I went for a Parisian style look even though Parisian's don't wear berets as we Americans like to think. But even though I still always associate berets with Paris. I remember going to Paris and being the only one wearing a beret. Check out my favorite Paris looks here. I completed this chic Parisian style Valentines look with my favorite Chanel earrings and Prada bag.
We had contractors coming out and redo our flooring upstairs as well as renovate our closet this past weekend. I've been looking forward to not having carpet in our home and to finally have our closet organized. I can't wait to share more of the complete transformation on the blog! Thanks for stopping by!
P.S. Subscribe for weekly newsletters so you never miss a single post!
Photos by BanAvenue Photography