FEATURED ON THIS POST:

Hi friends hope you are doing well! Today I am finally sharing our complete backyard garden makeover. This summer during our Corona quarantine we decided since we would be spending our time at home to give our backyard a makeover. We replaced our old fence, tore down a rotting existing deck, added our own dining patio area, and also added a backyard garden. Check out our backyard garden transformation below!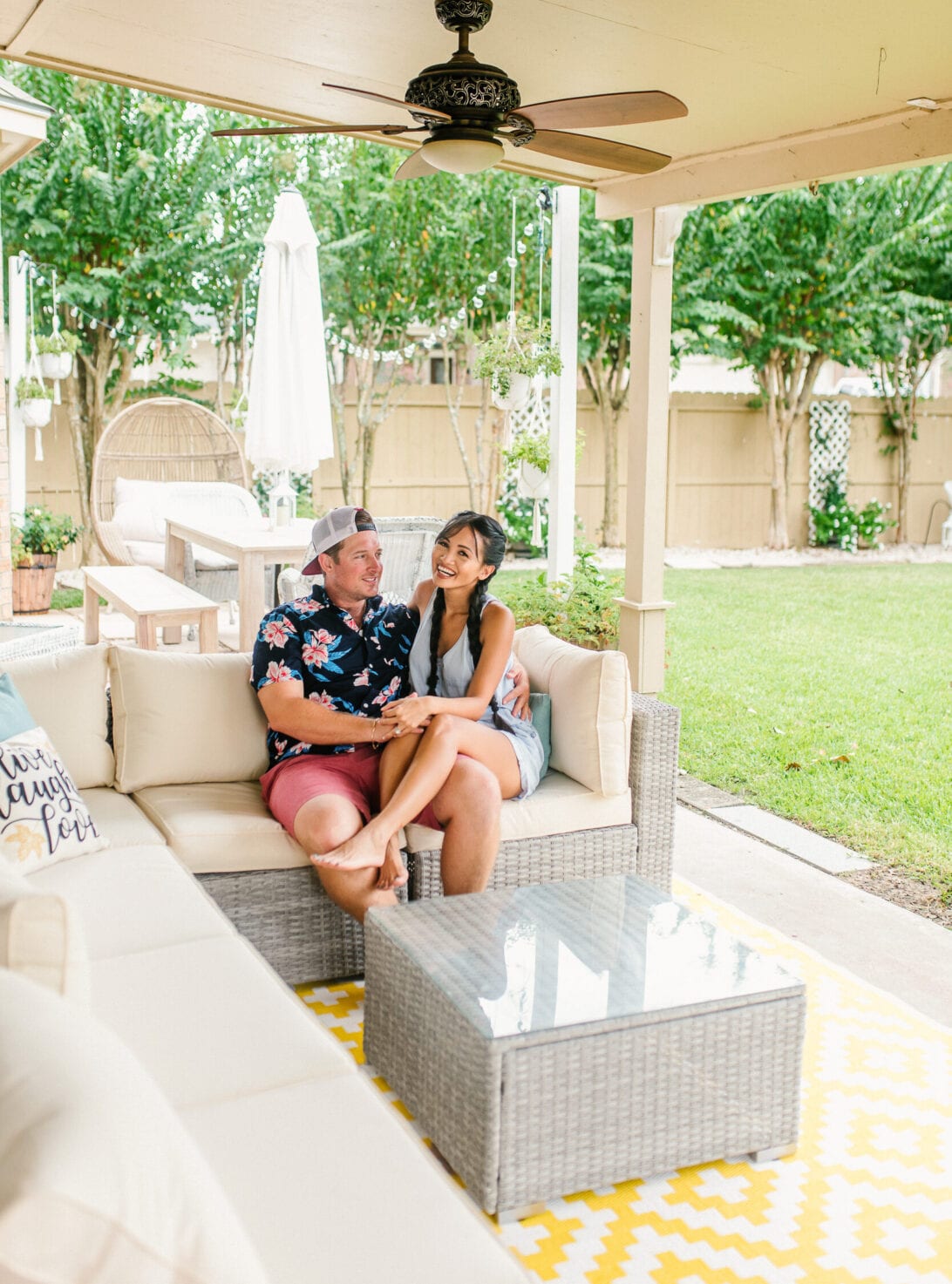 Before Pictures of Our Backyard: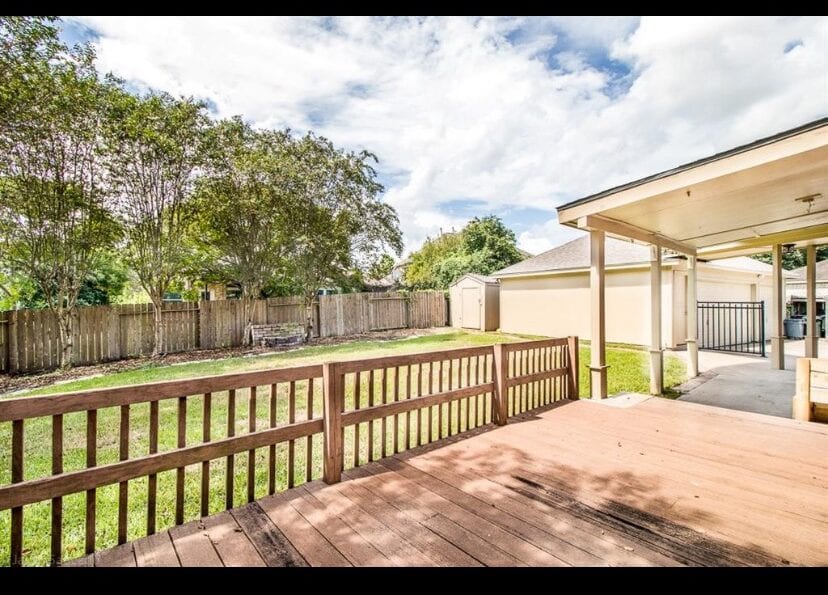 This picture above was the listing picture when we purchased the house, as you can see the deck was the previous owners add on and it was rotting and definitely not safe for kids to play on. Our fence was twenty years old and needed to be replaced!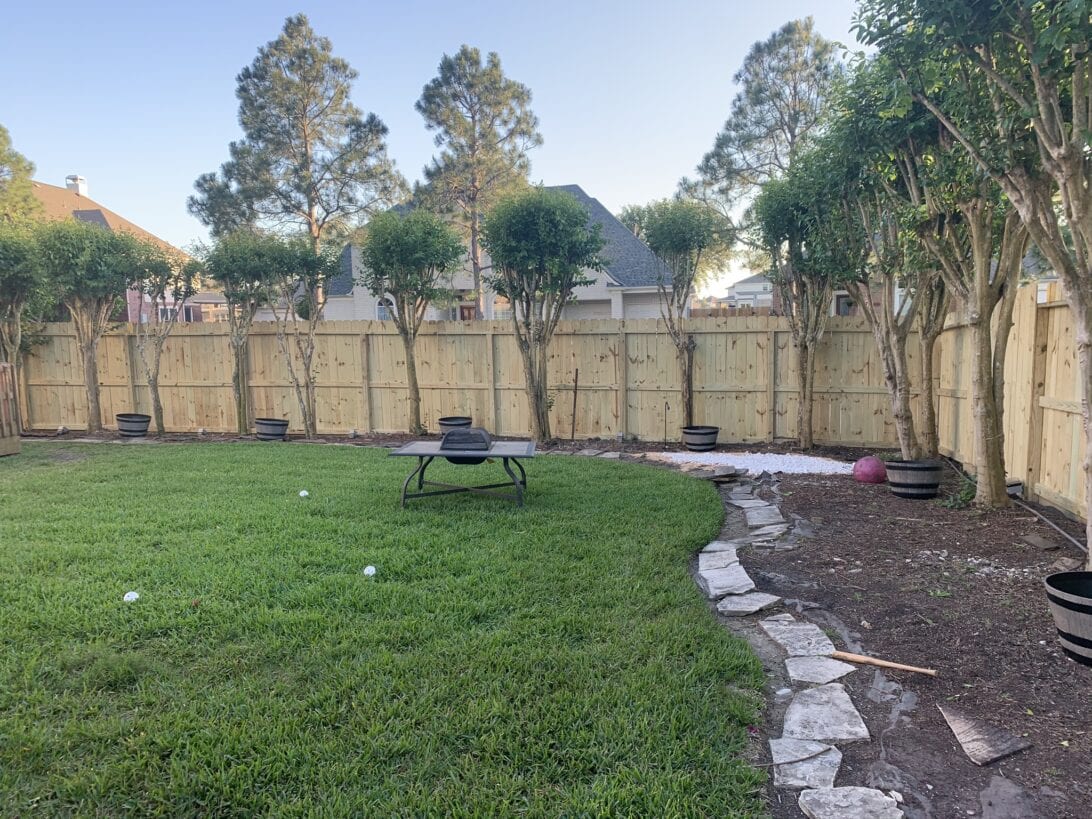 Above is when we replaced the fence. You can see we had the brown mulch around our trees. Below we painted our fence a sandy beige color and added white gravel rocks around the bed for a cleaner look. We also added Jasmine flowers in the whiskey barrel planters in between our trees, and built a box garden for our future garden.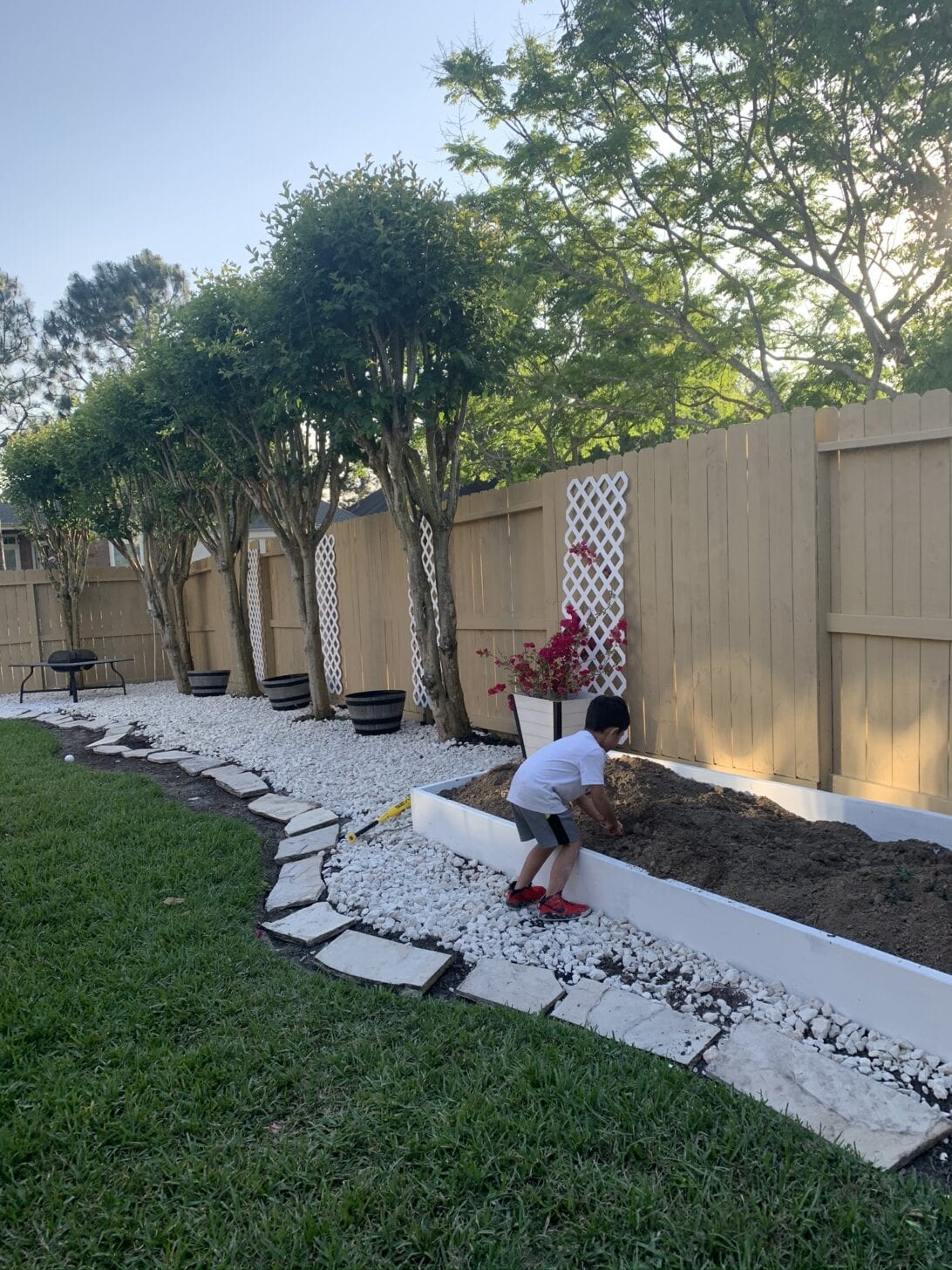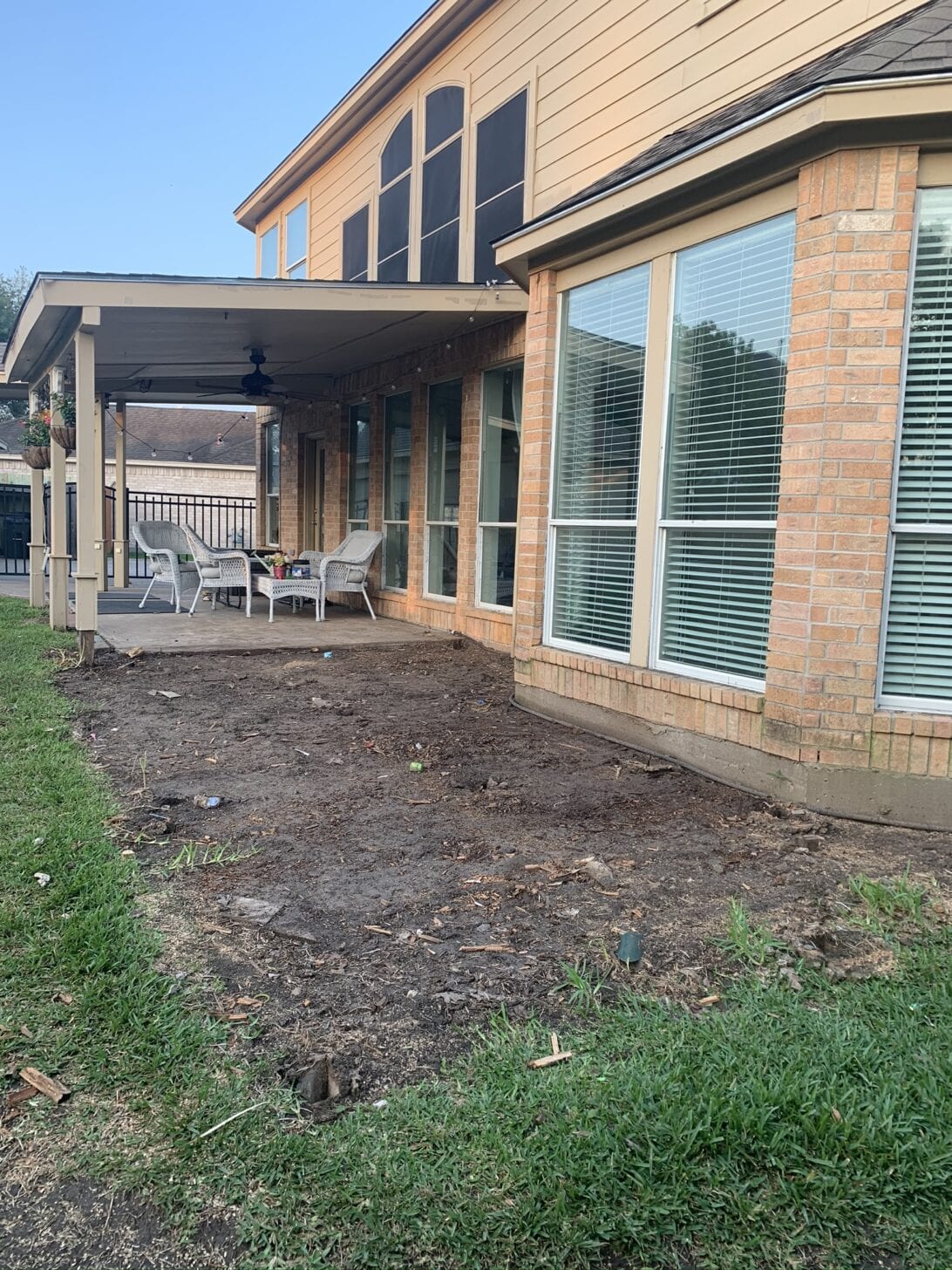 Above is when we ripped out the old deck. Then we leveled the area and created our own little patio using 2×2 ft square concrete pavers from Lowe's to create this grid design. We love how the space opened up our yard.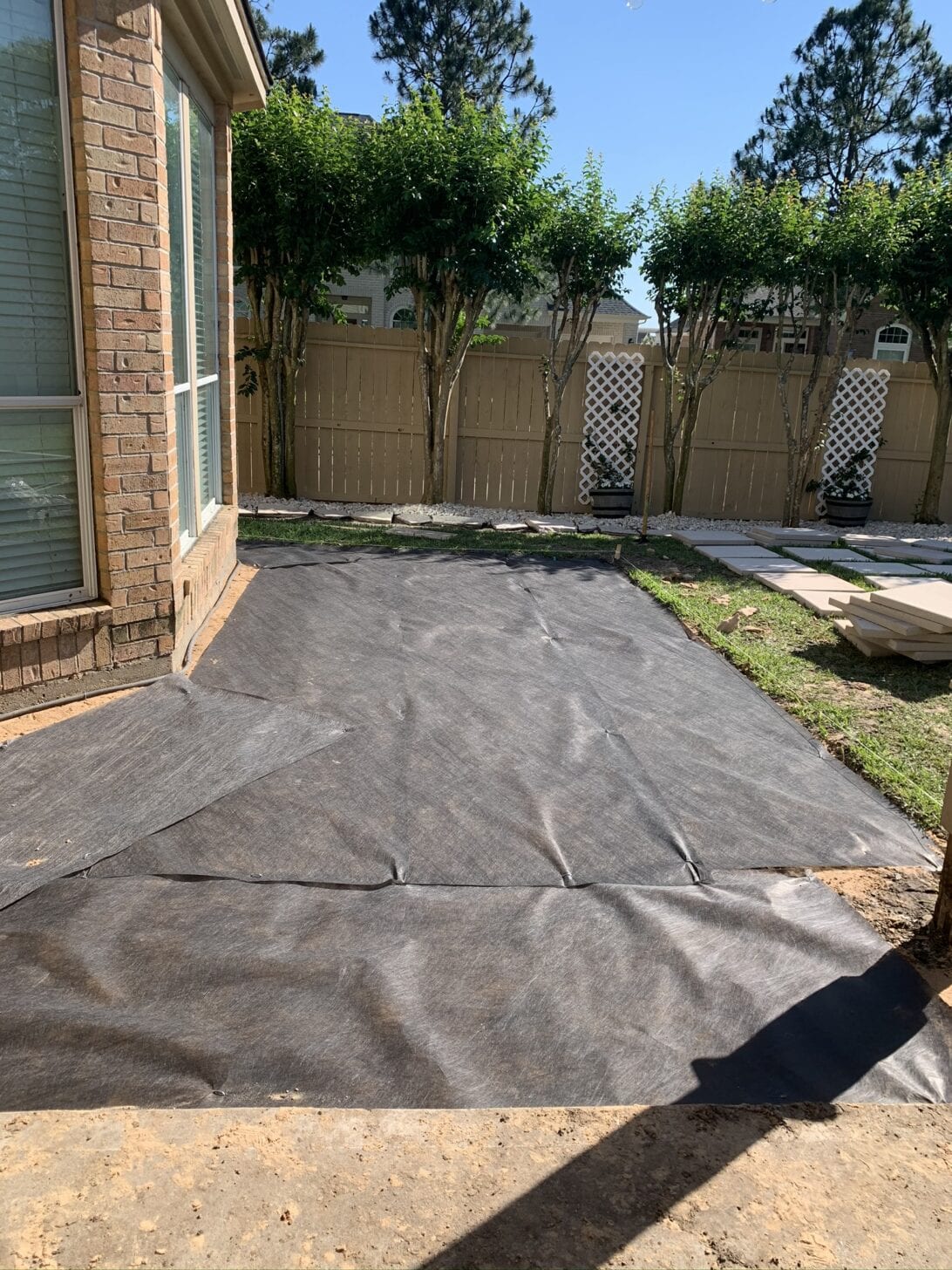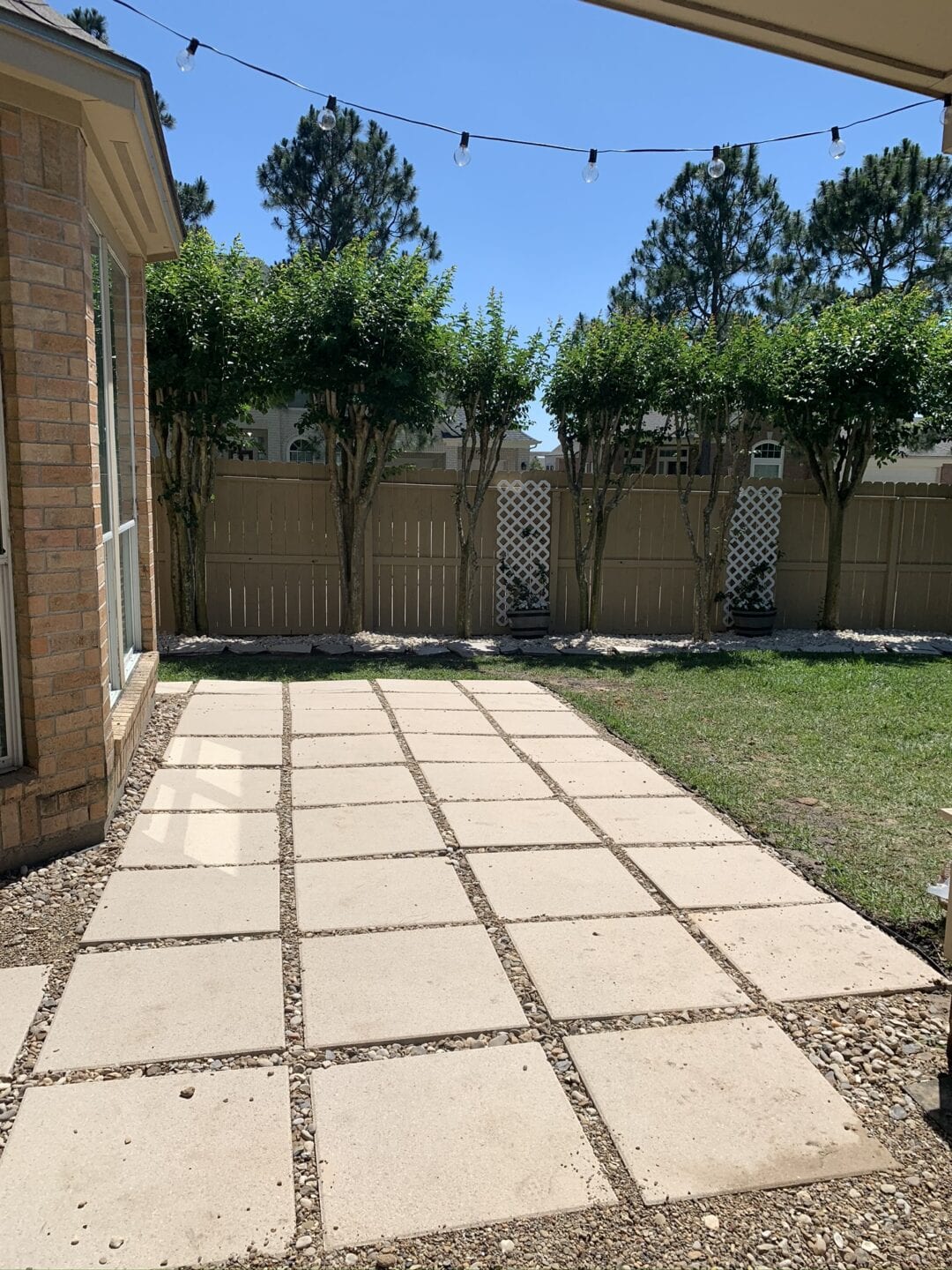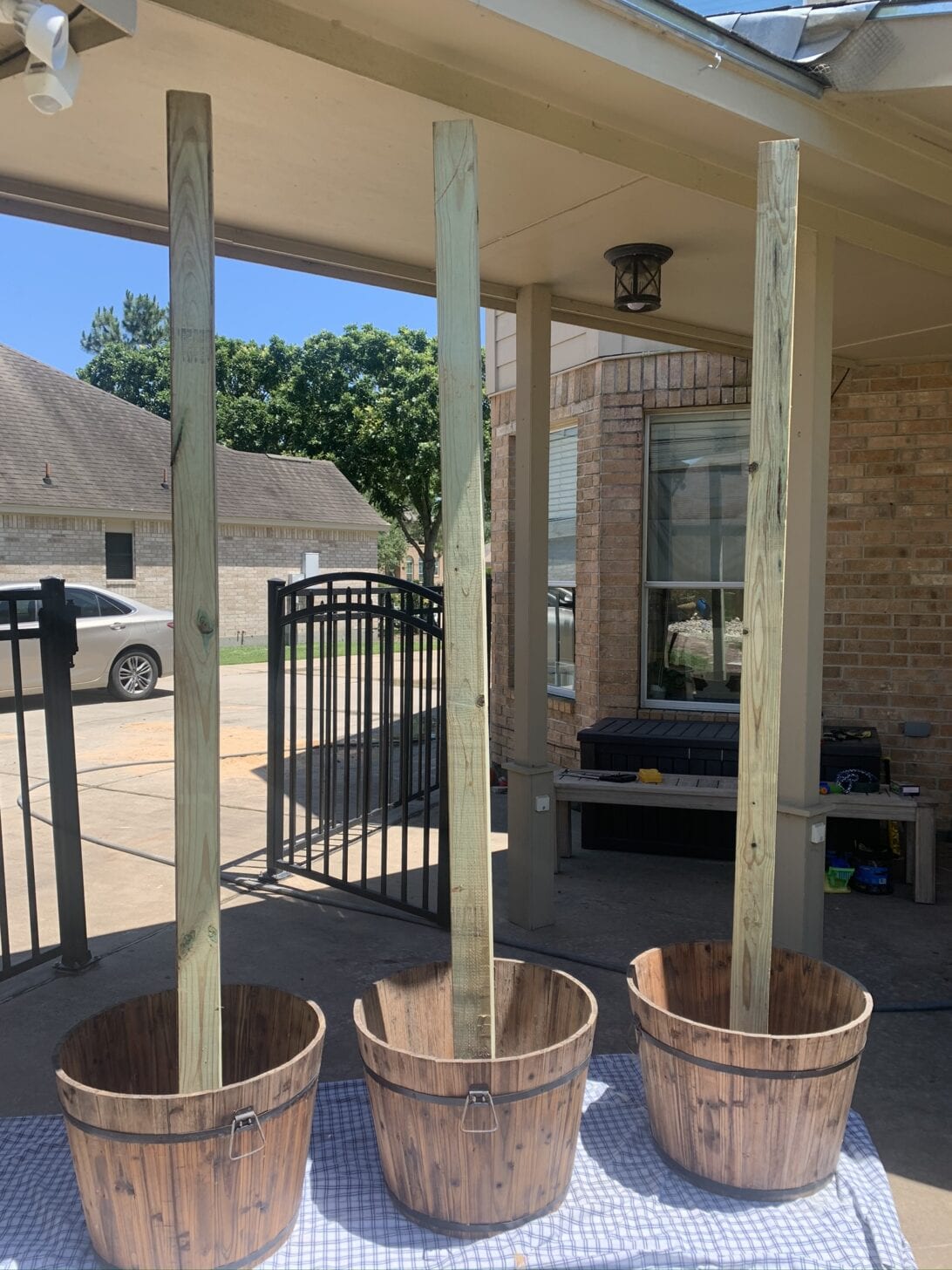 We created these whiskey barrel light post planters for our patio so we could string lights across as well as add hanging plants. Check out how they turned out below!
After Pictures: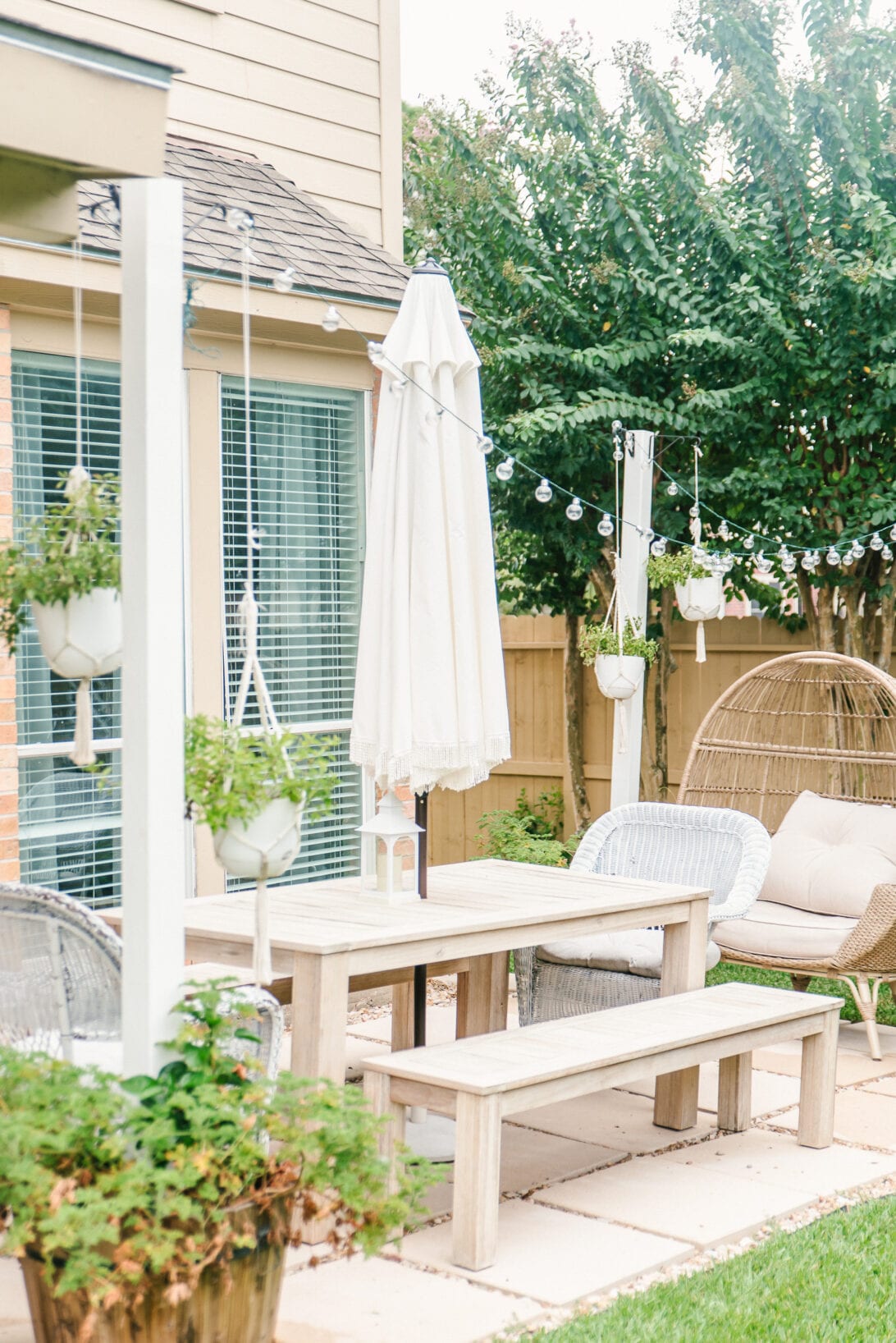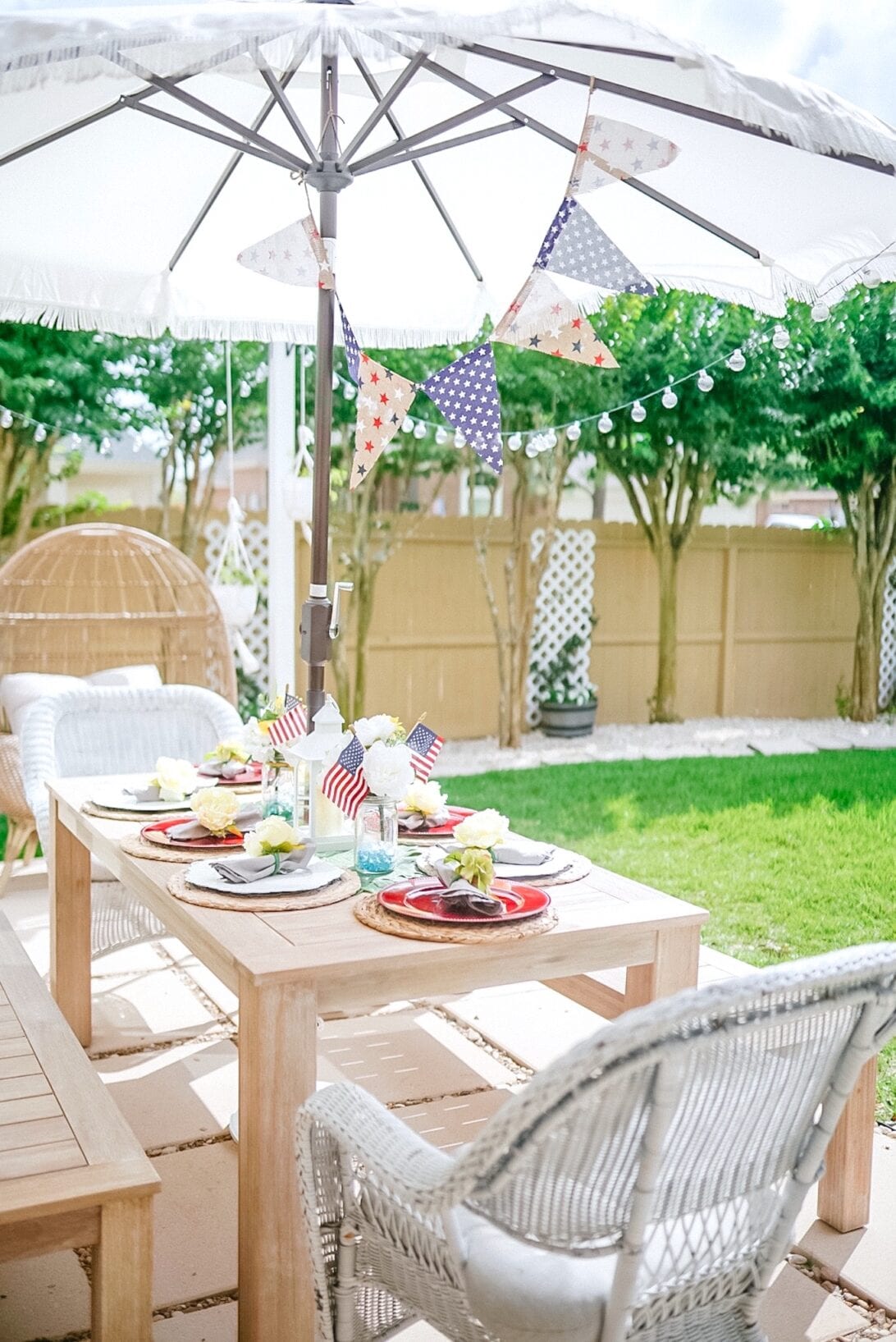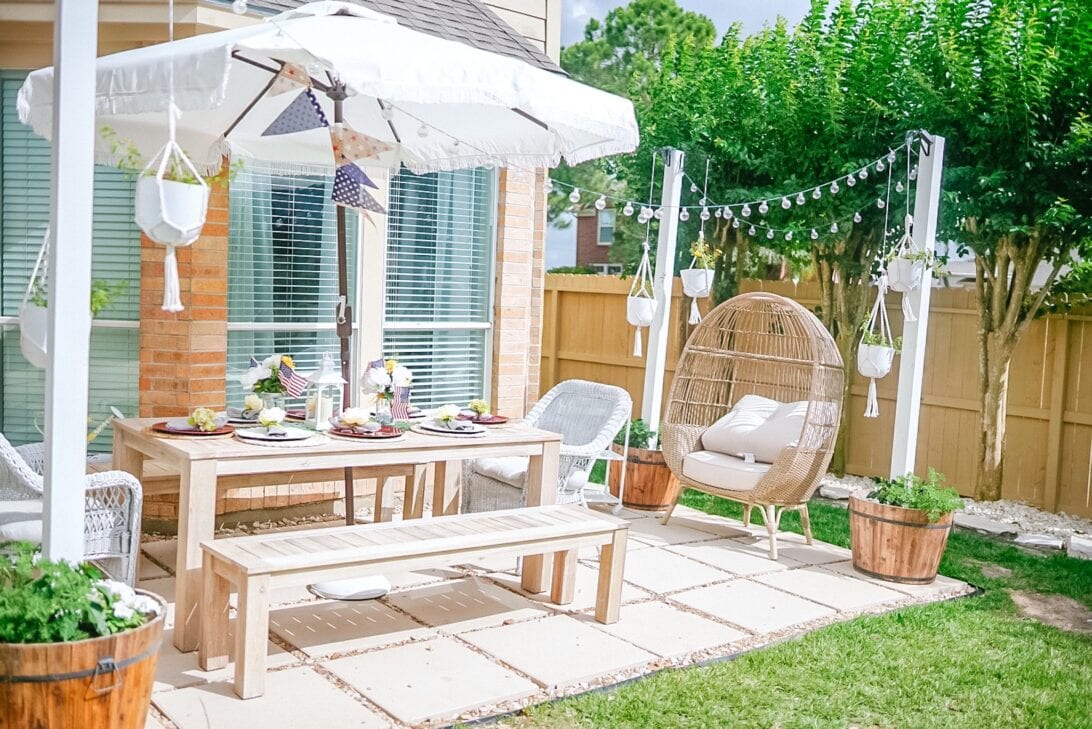 We love entertaining out there. We bought our dining room set from World Market and the egg chair at Sam's club. Check out our Memorial Day brunch here!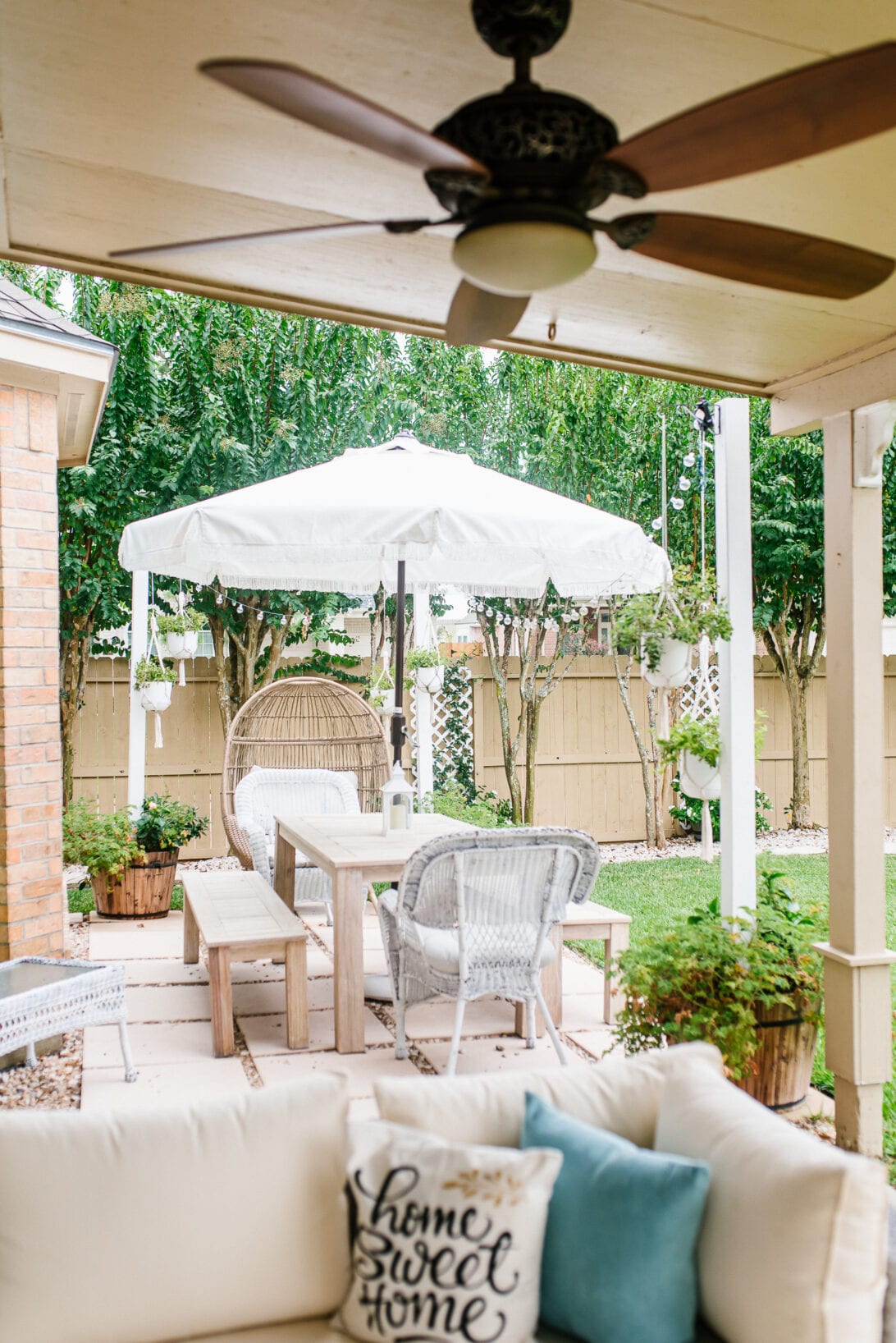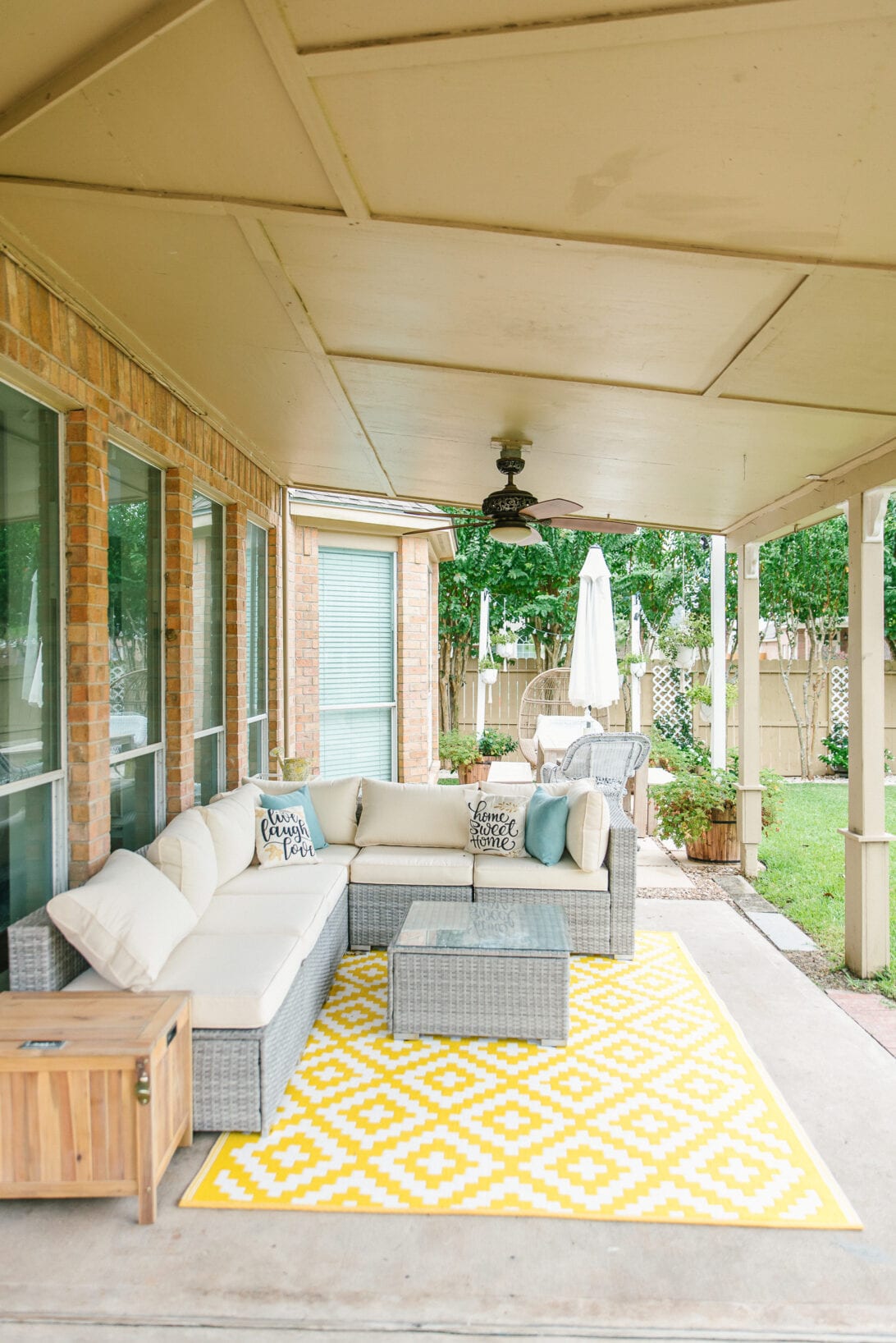 We love this 7 piece patio set we found on Amazon for under $900!  Our outdoor rug is made of recycle plastic material so it's super easy to clean and its under $100!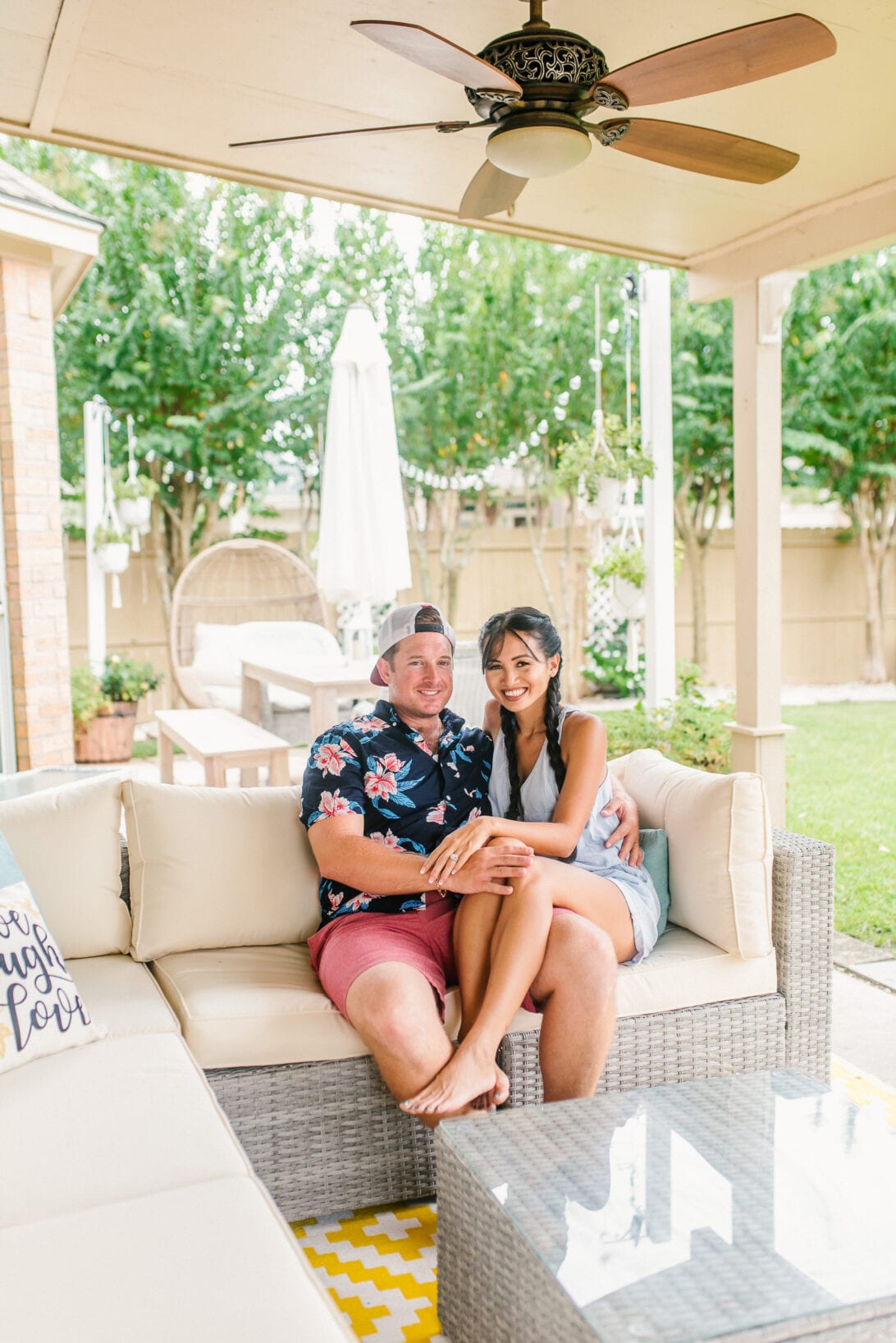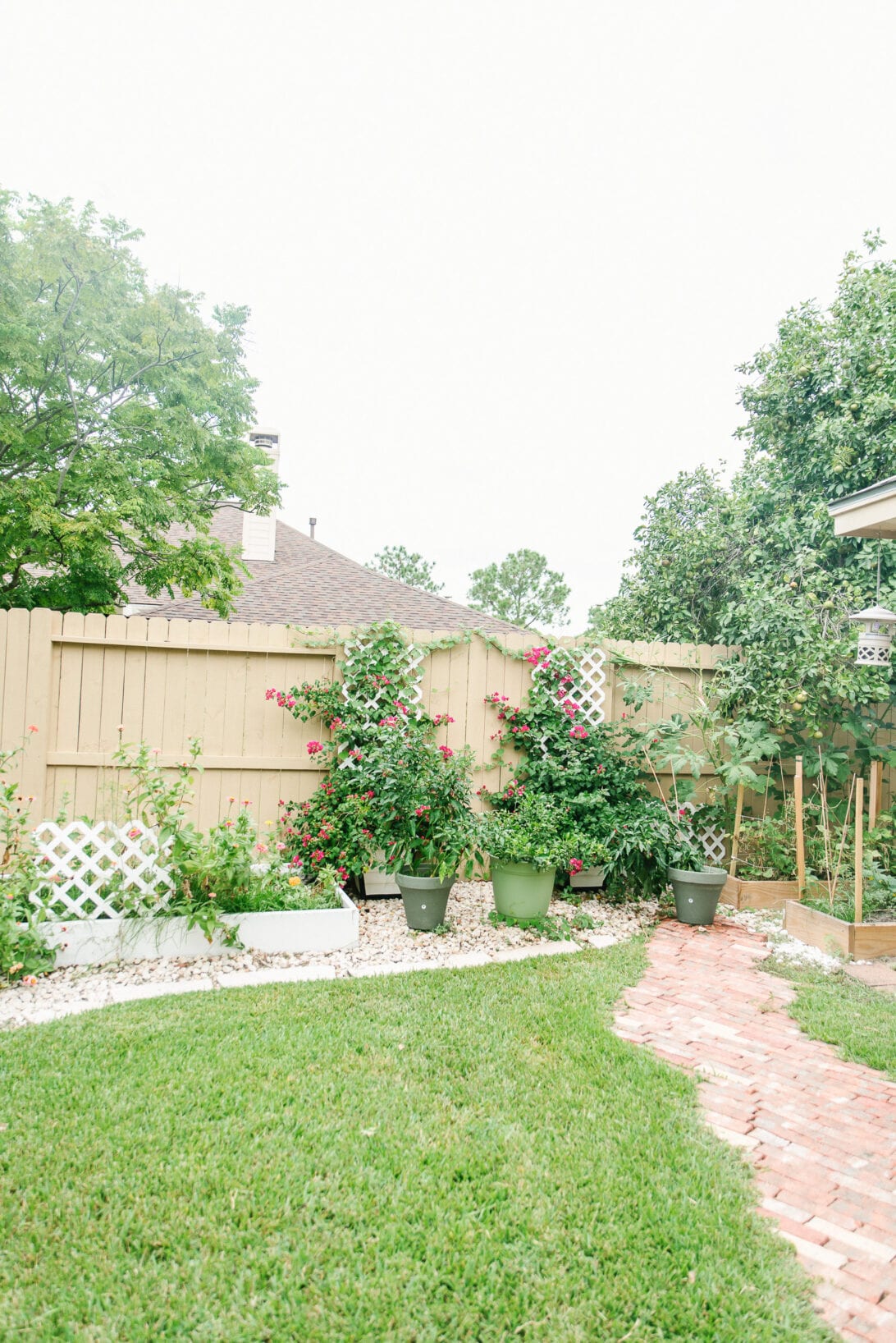 In this back corner section of our yard we have our little garden, where we've grown sunflowers, zinnias, dill, peppers, okra, and we even share a grape fruit tree with our neighbor. We love getting to enjoy the fruits of our labor with our little backyard garden.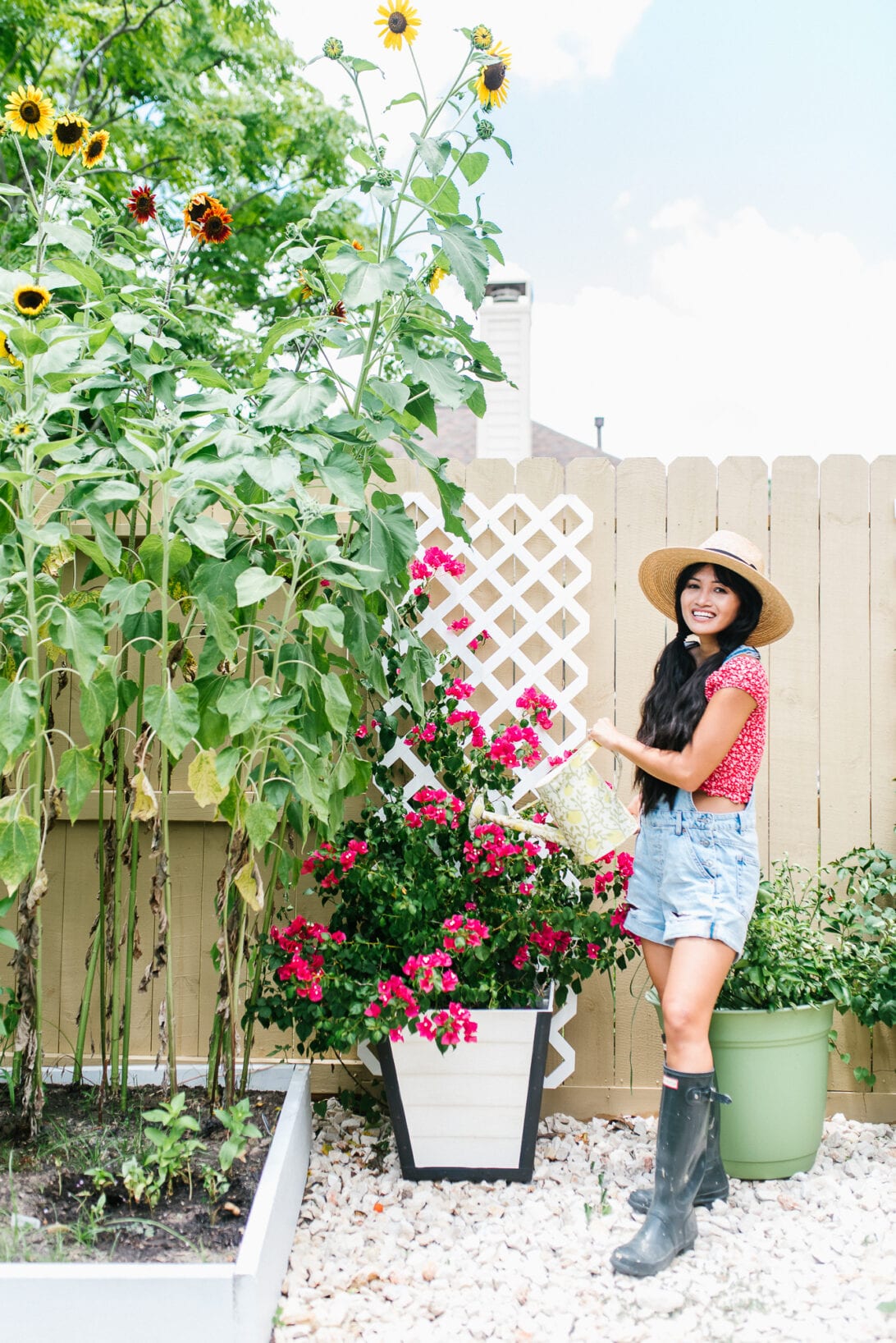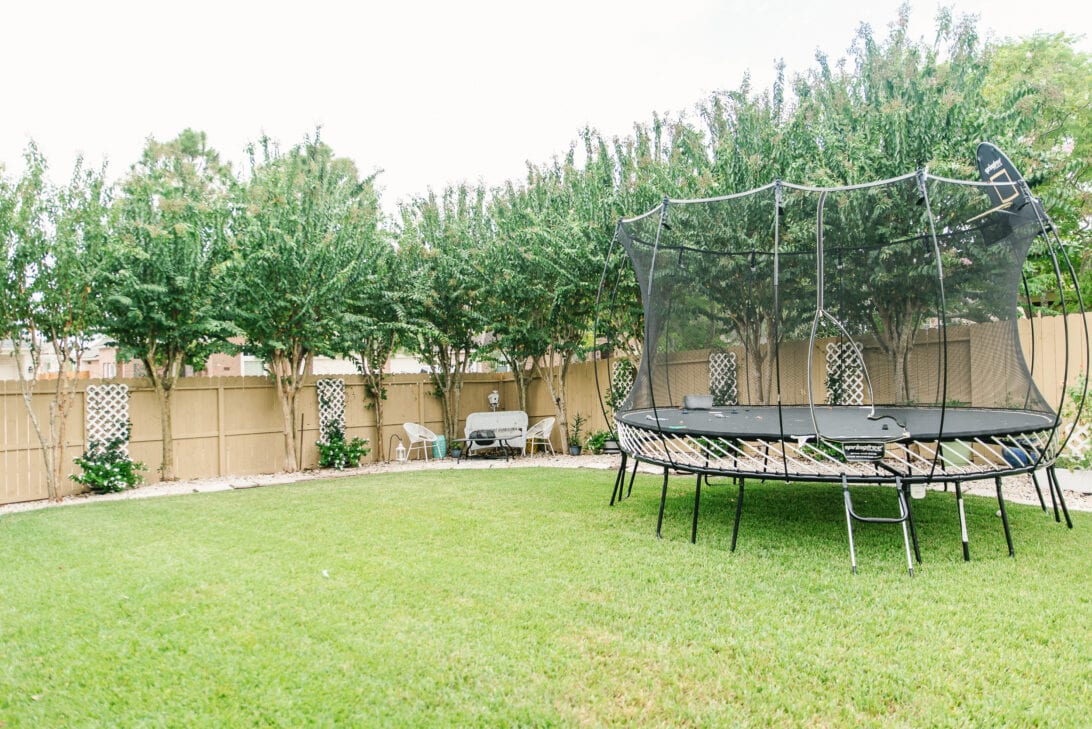 We love our new backyard. There is a fire pit in the corner for roasting marshmallows and making s'mores!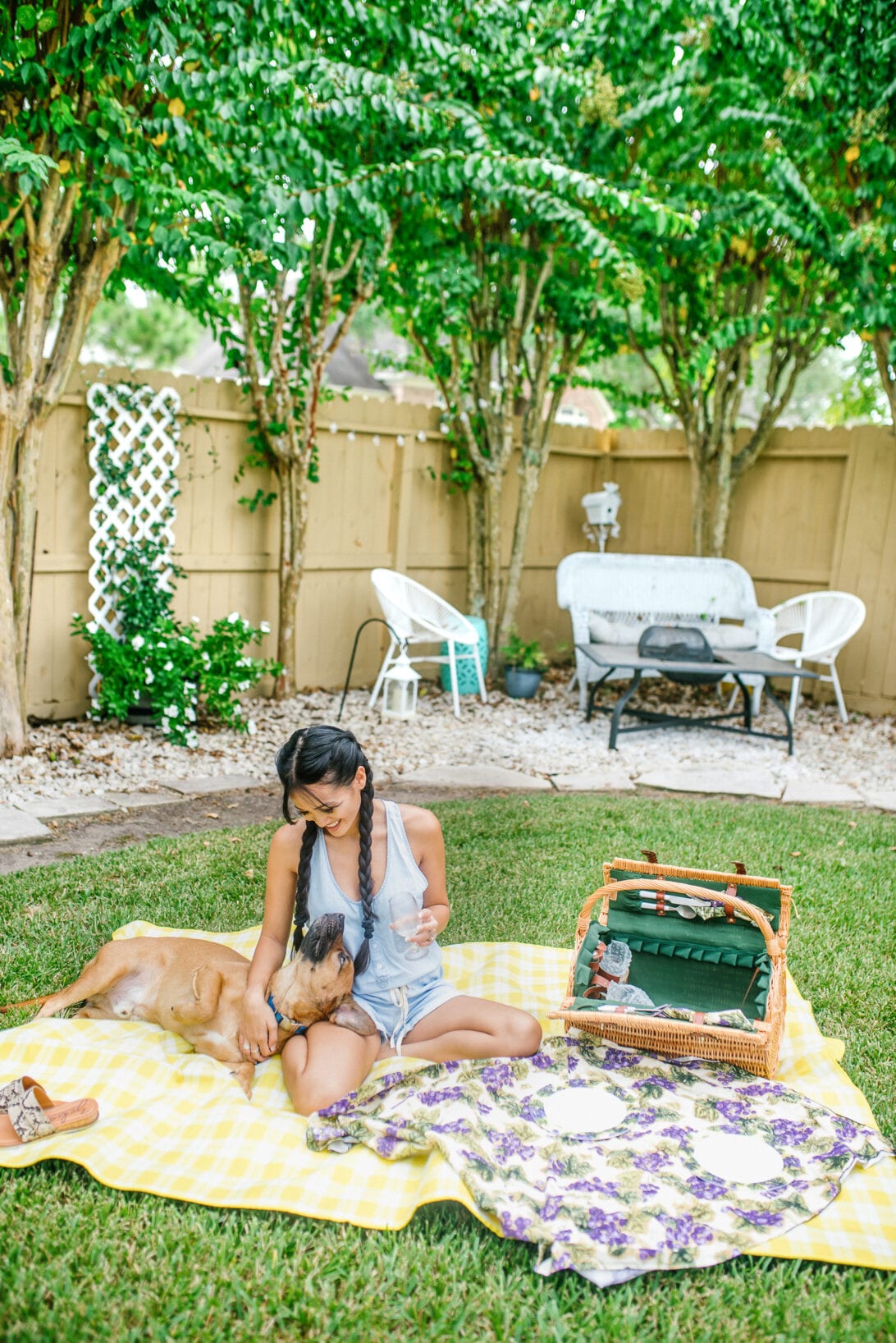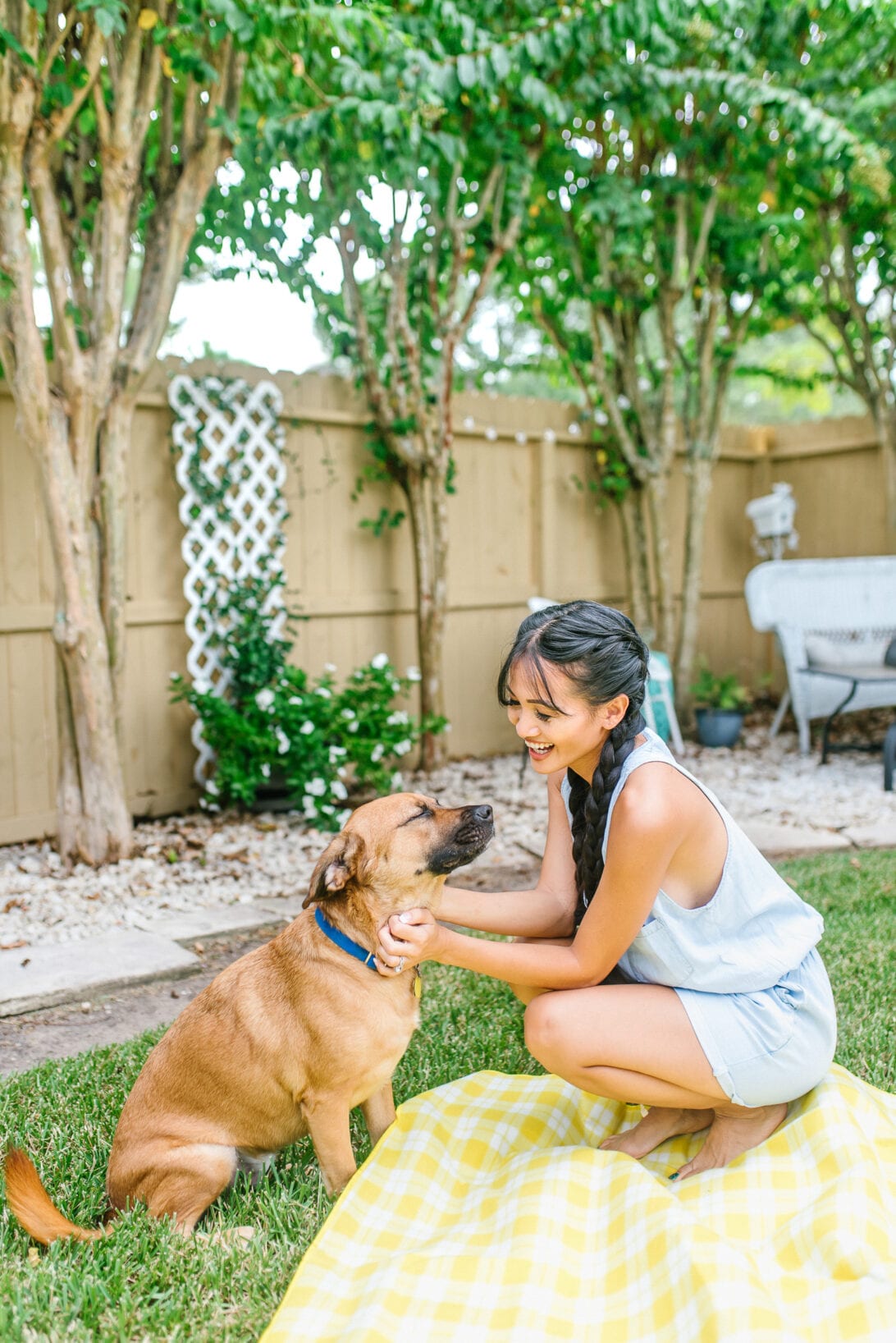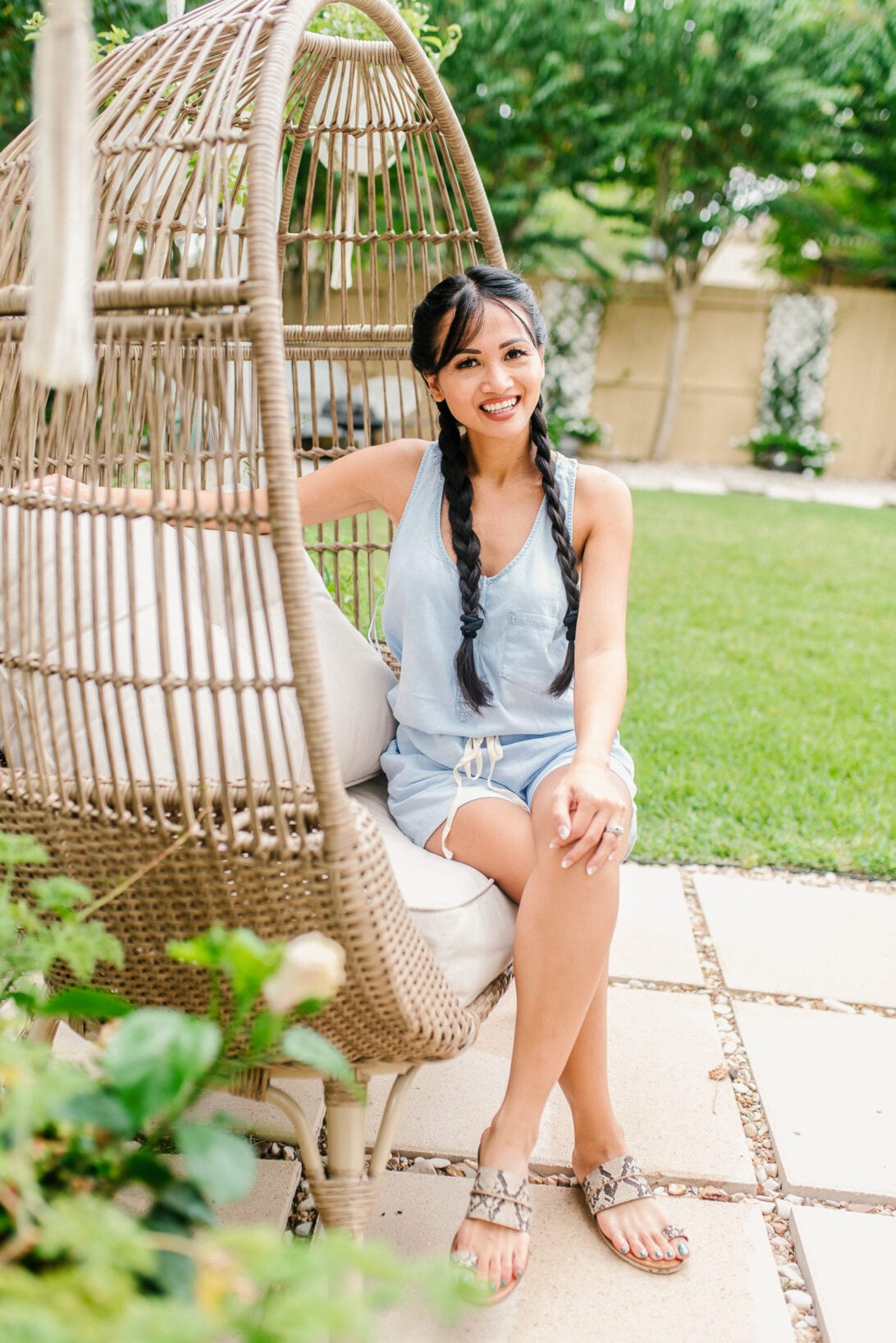 SHOP PATIO FURNITURE:

Our backyard has been one of our favorite projects to do since we've bought our home almost two years ago. We love having a space where we can play, relax, and even enjoy an outdoor brunch. I hope you enjoyed our backyard garden makeover. Thanks for stopping by!
P.S. Subscribe for weekly newsletters so you never miss a single post!
Photos by BanAvenue Photography