Hey friends hope you are having a great week! It's been a busy one, especially with the 4th of July coming up. But today I wanted to share a quick little tour of our coastal style family room upstairs in our home. This room is one of the few rooms completed in our house and the most used room outside of our kitchen. Check out our functional family space below!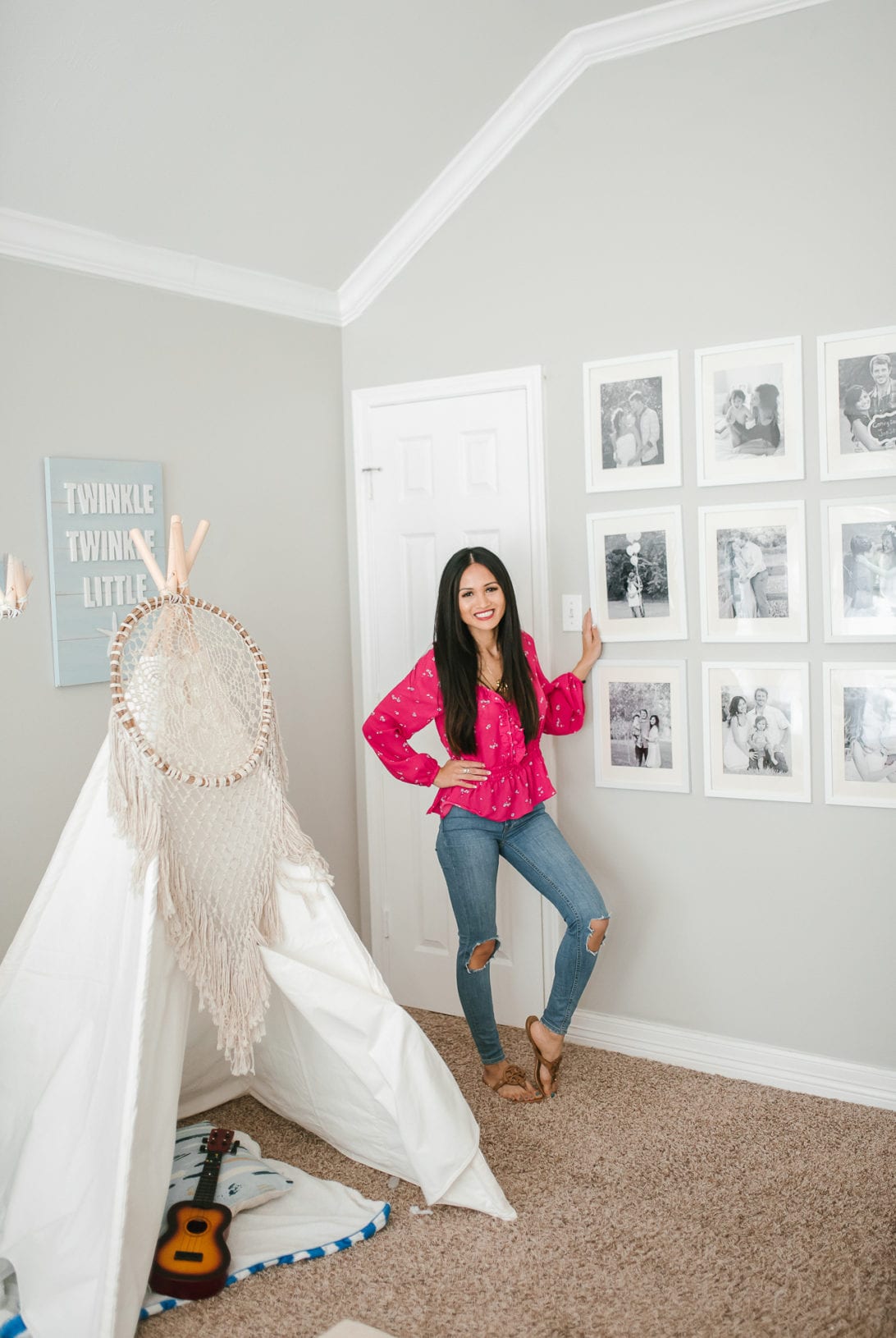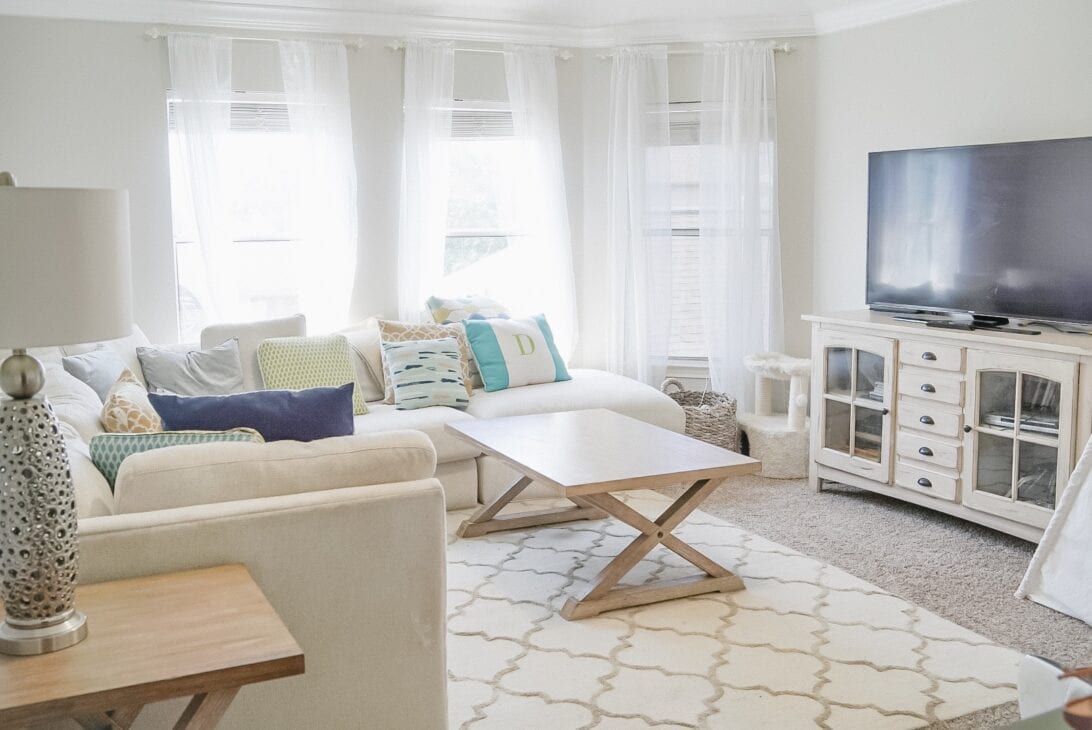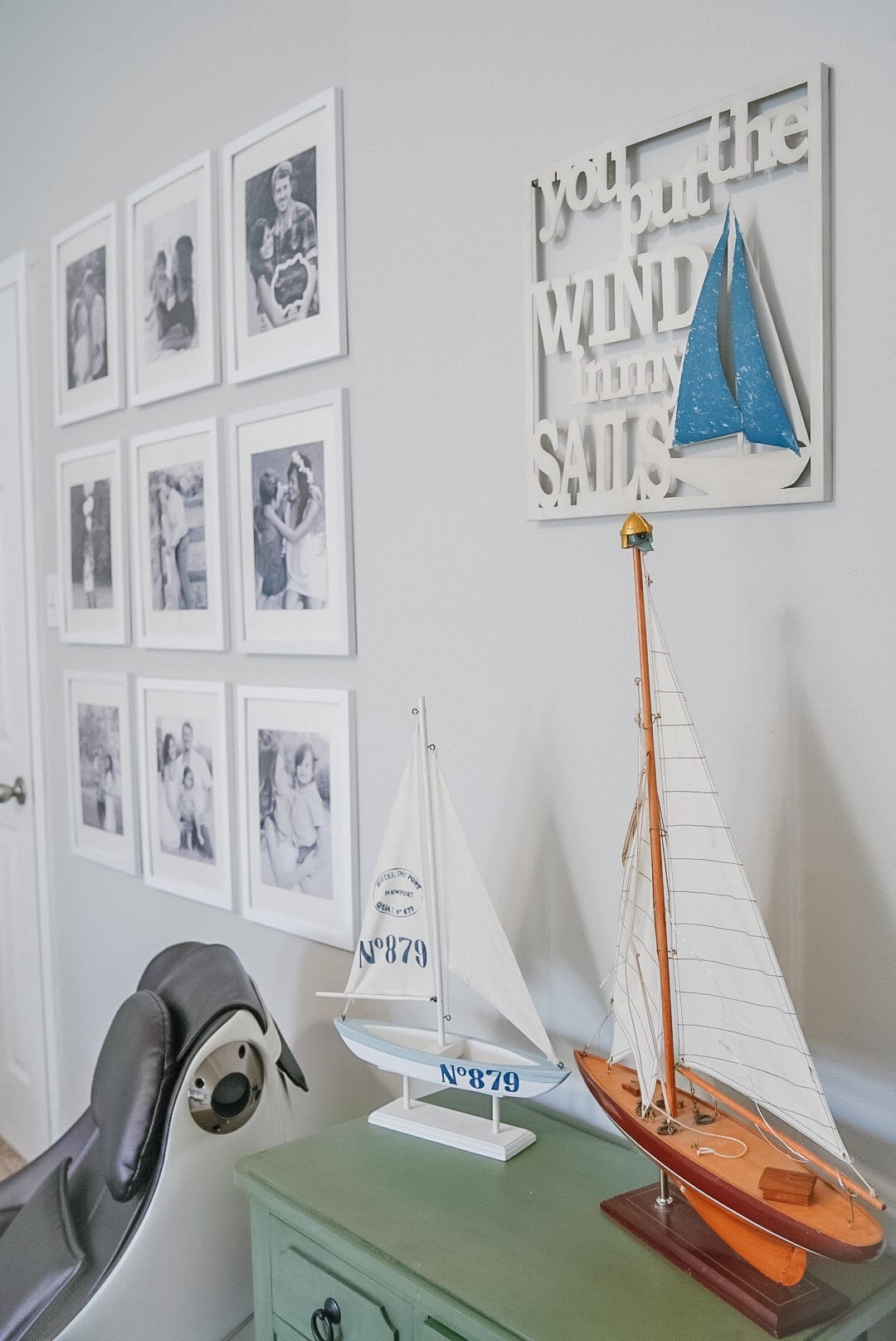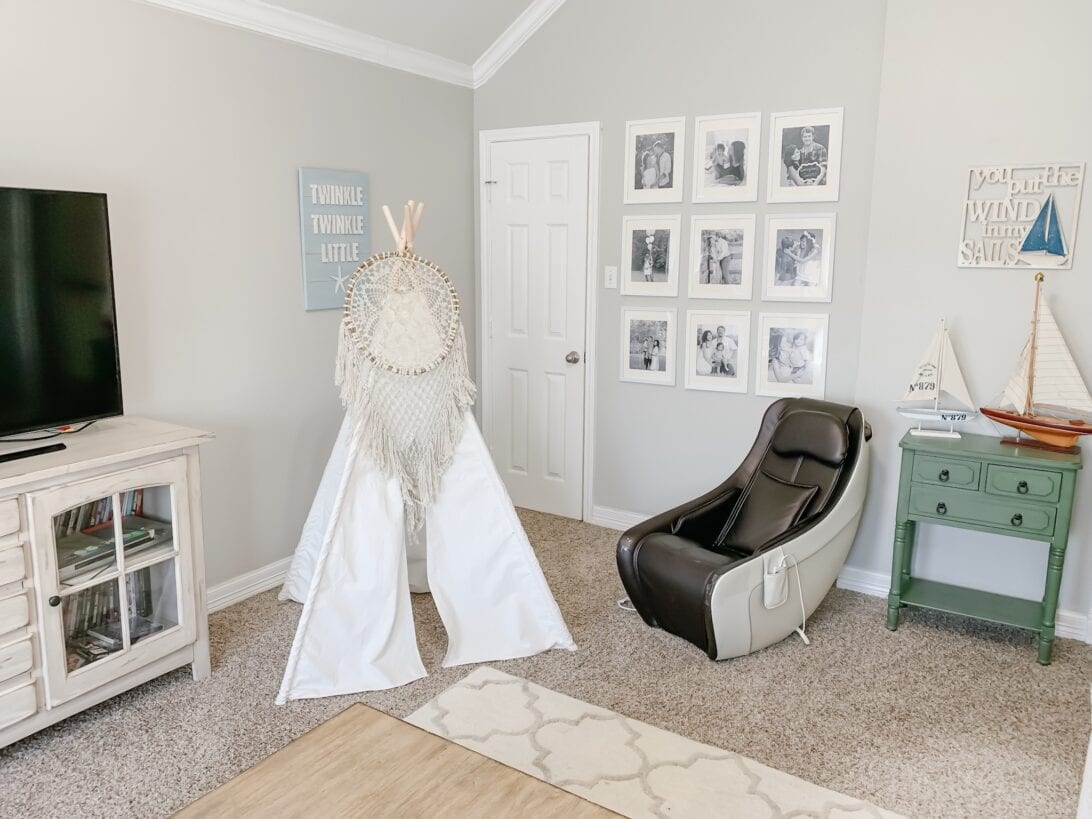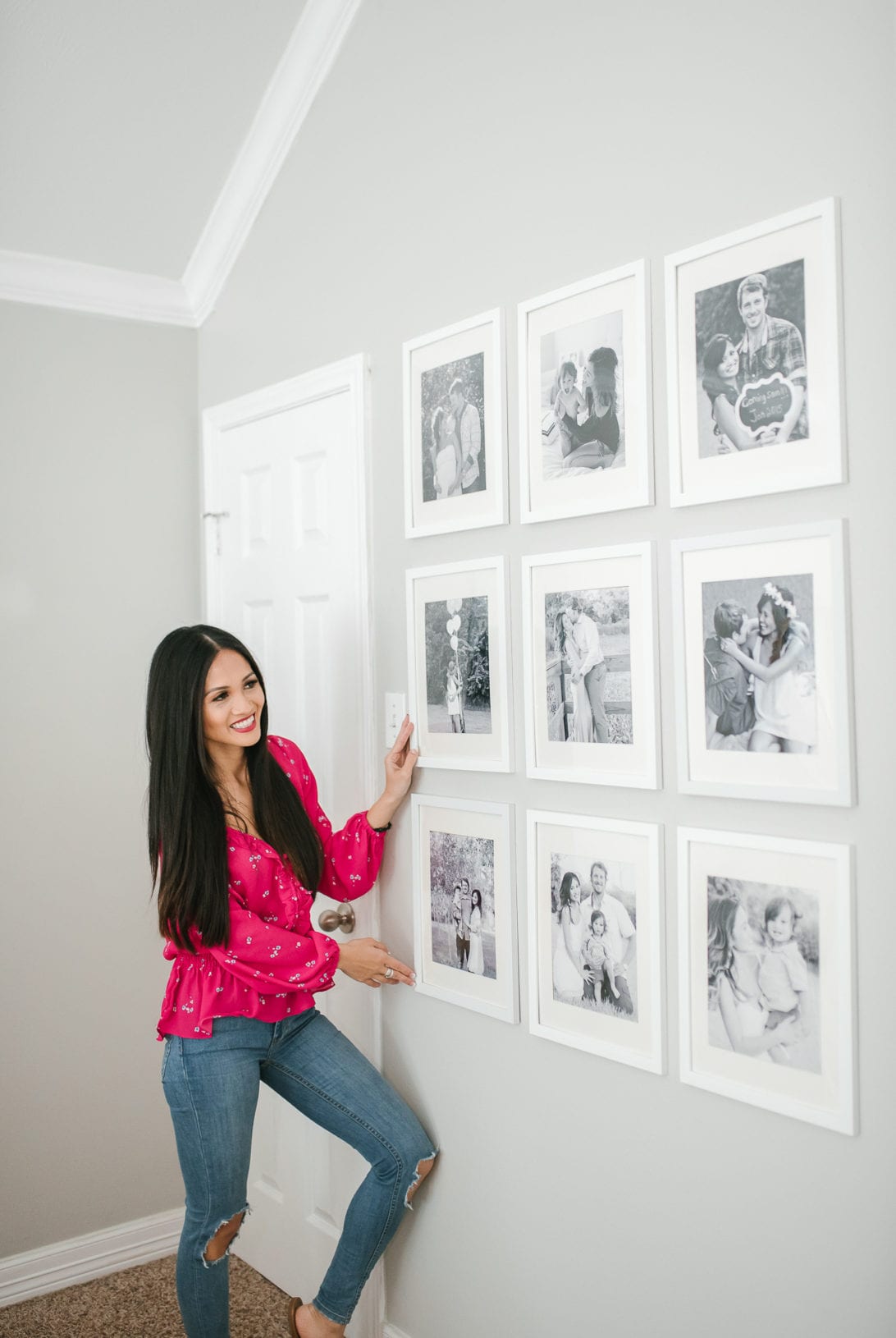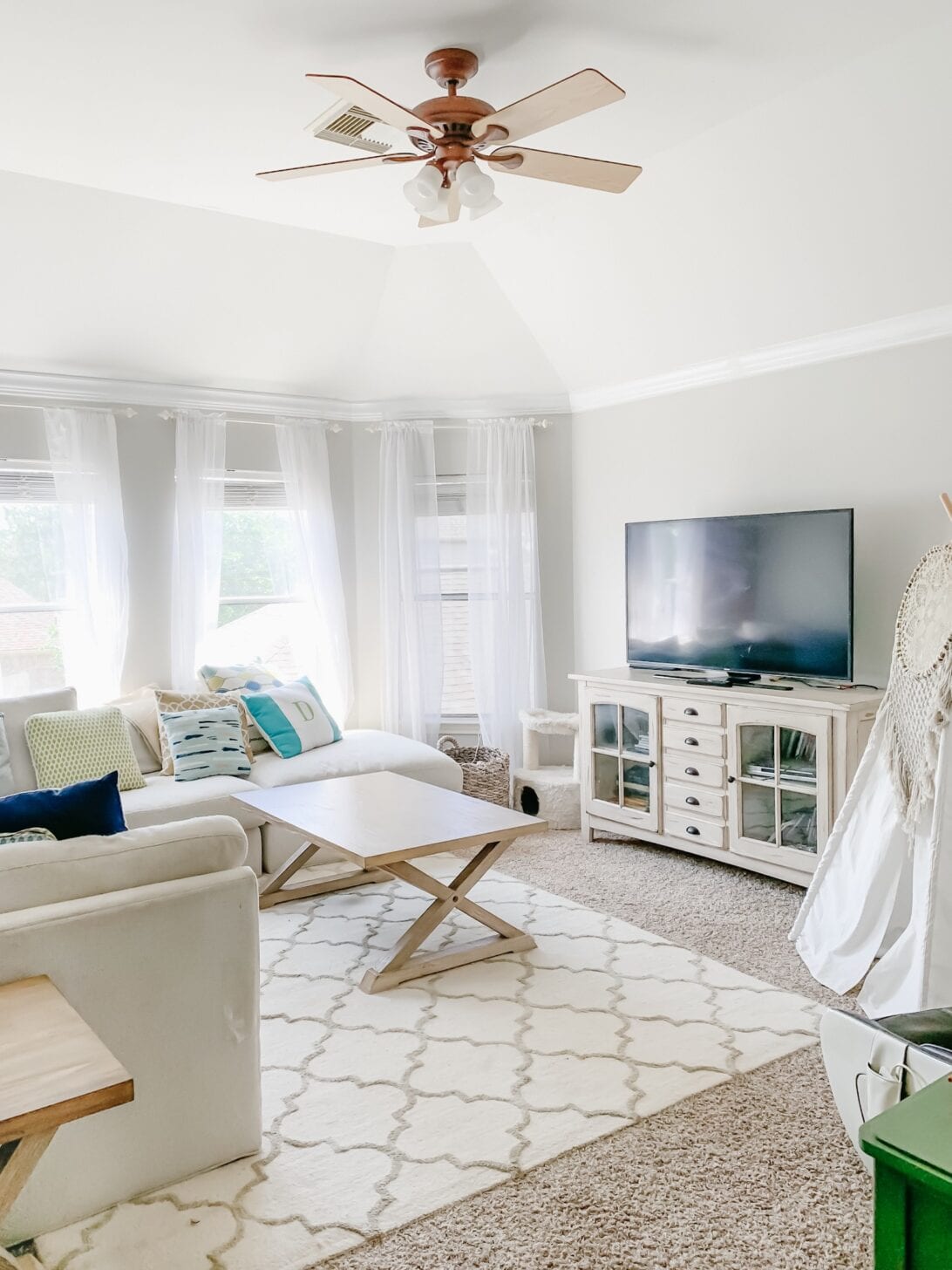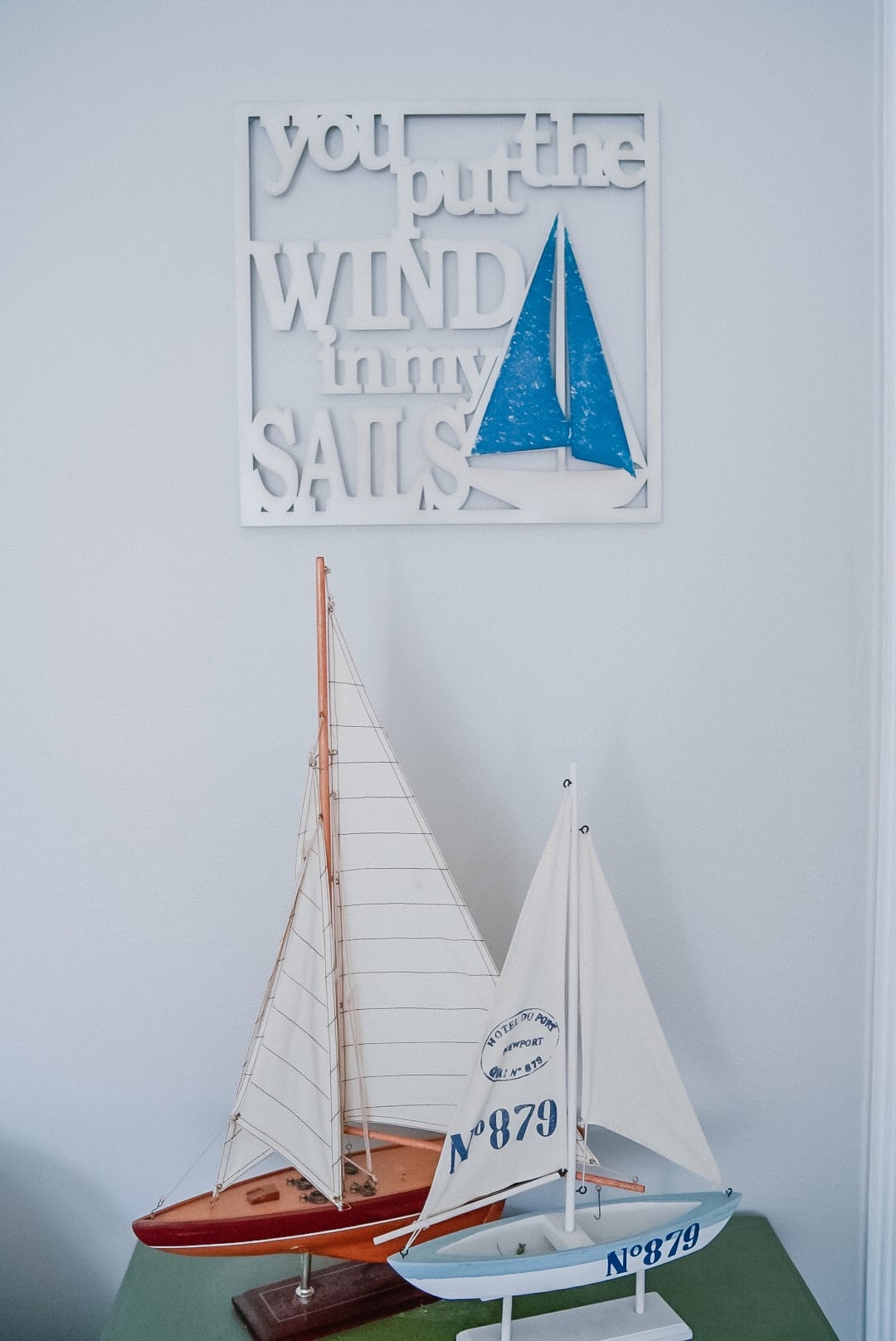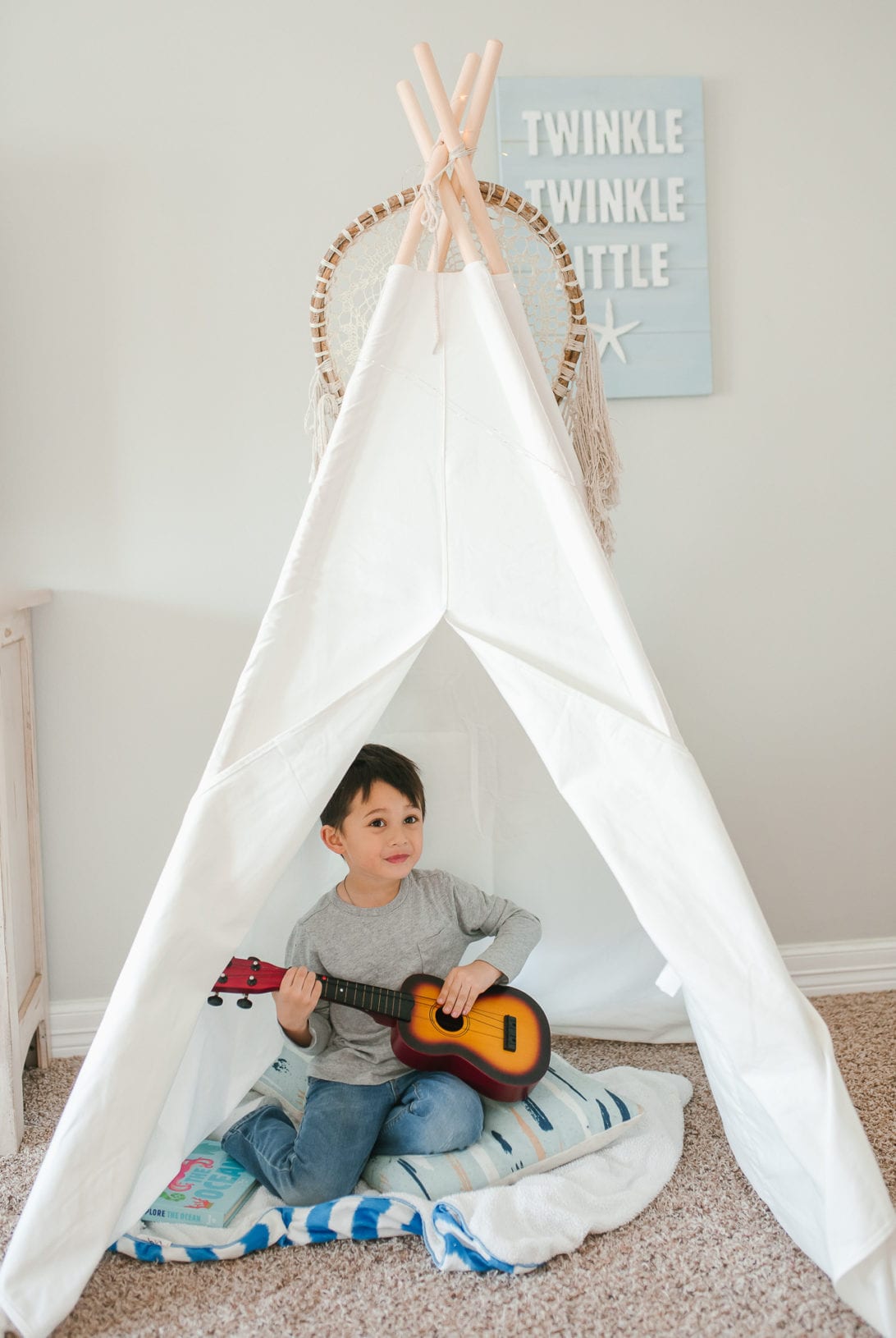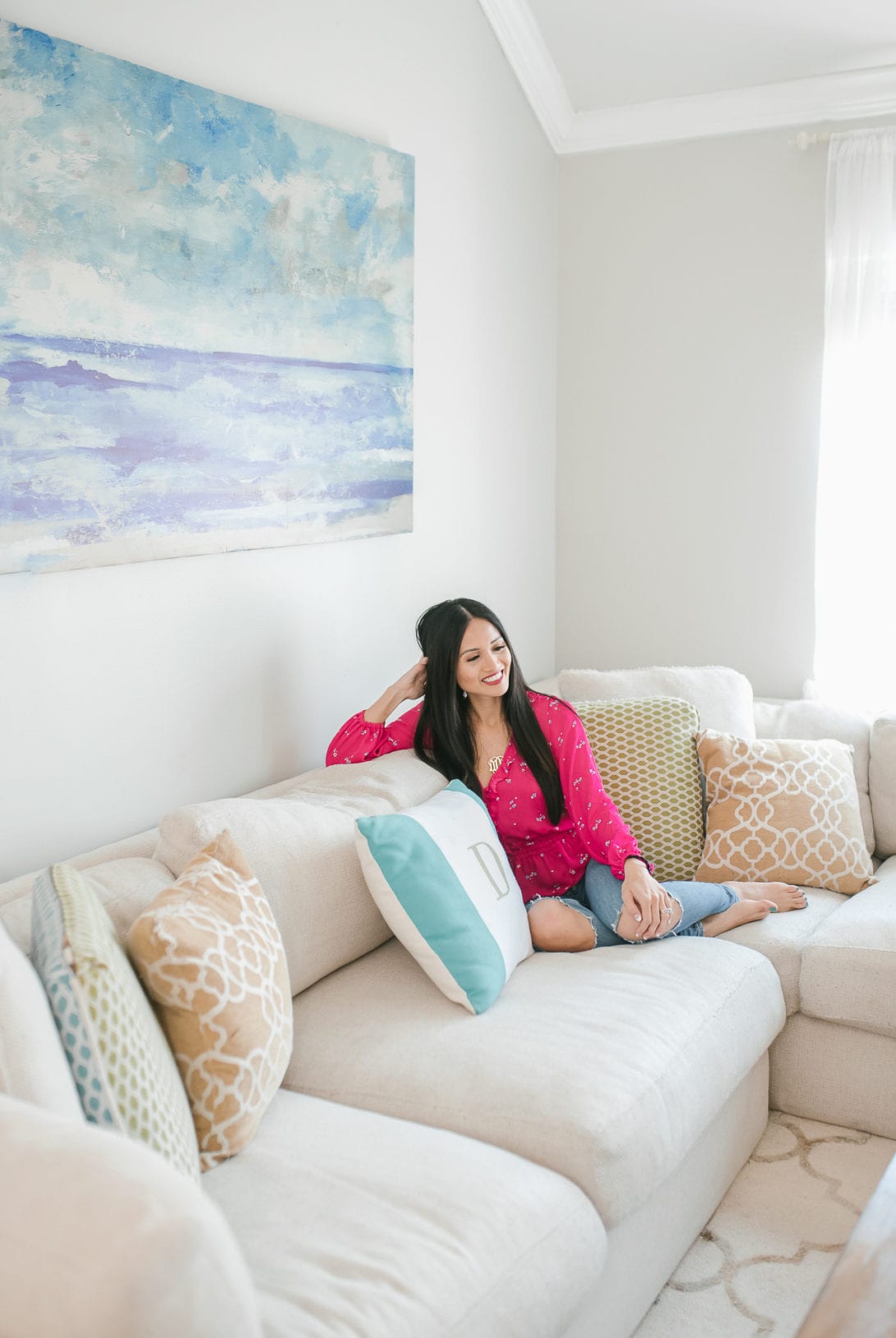 This room upstairs is the biggest room upstairs. It is considered a fifth bedroom, but we made it into our upstairs family room/game room. The furniture that we have in this room was our old Rooms To Go living room set from our previous home. The sectional is super comfy and one of those that you can easily fall asleep on. We wanted to keep this room functional for our family yet cozy and inviting. This is the only room in the house with the TV, so when we want to watch a family movie the sectional is big enough for all of us, including our pets!
Also in this room is our massage chair that I reviewed in this post here. Not only is this massage chair amazing, it's ergonomic design fits well with our room. For the design aspect we added coastal elements like model sailboats and this amazing painting of the ocean. We love the beach, traveling, and the ocean so the coastal decor allows us to recreate those same vibes in our home. In fact the dream catcher on the teepee is from our trip to Tulum! I also created this gallery wall with our family pictures using these frames for under $40! It was definitely the hardest project in the room, but well worth it.
We really loved how cozy our coastal style family room turned out and is one of our most used room in our home. In fact I'm currently writing this blog post in this very room. I hope you enjoyed this tour of our family room. Thanks for stopping by, and have a great 4th of July weekend!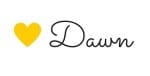 P.S. Subscribe for weekly newsletters so you never miss a single post!