FEATURED ON THIS POST:

Hi friends,
Hope ya'll had a great weekend! Just got back from a memorable work trip with my mom in NYC! If you are following on Instagram then you can see more of my trip in my story highlights. But I am glad to be back home and to finally share with you our stair remodel and how I decorated our foyer for fall. Since we moved in to our new home we knew we wanted to get rid of the carpet on our stairs. I'm not a fan of carpet because of the dirt that it holds but also because it isn't aesthetically pleasing. Once we replaced the carpet with wood stairs it really opened up our entryway and made cleaning our stairs so much easier. Check out our before and after pictures below for our entryway reveal and our fall foyer decor!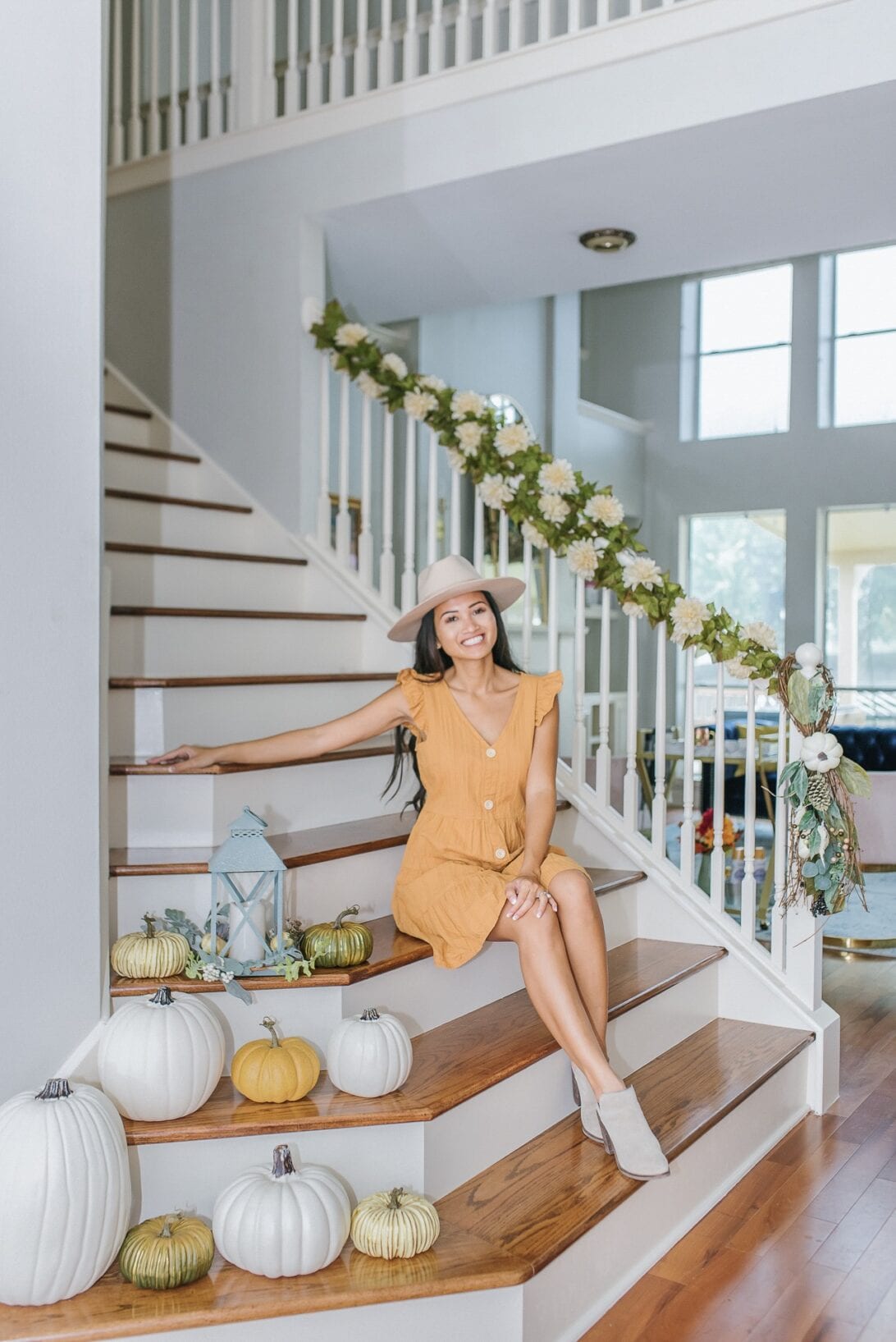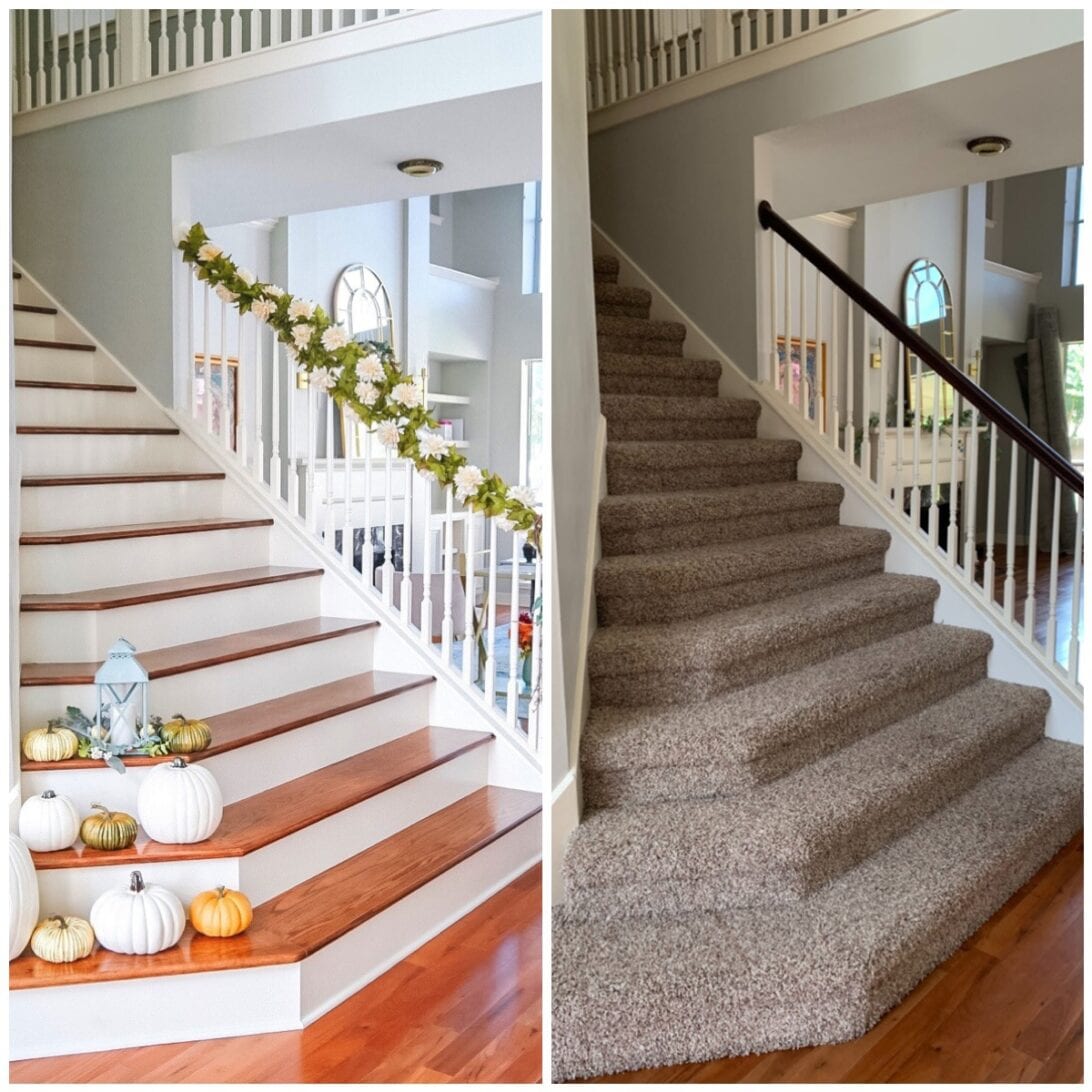 For our stair remodel we used the same company we used for our kitchen remodel. They always do such a good job, and I can trust them to get the job done right with all my home projects. We love our new stairs and how they brighten up our entryway.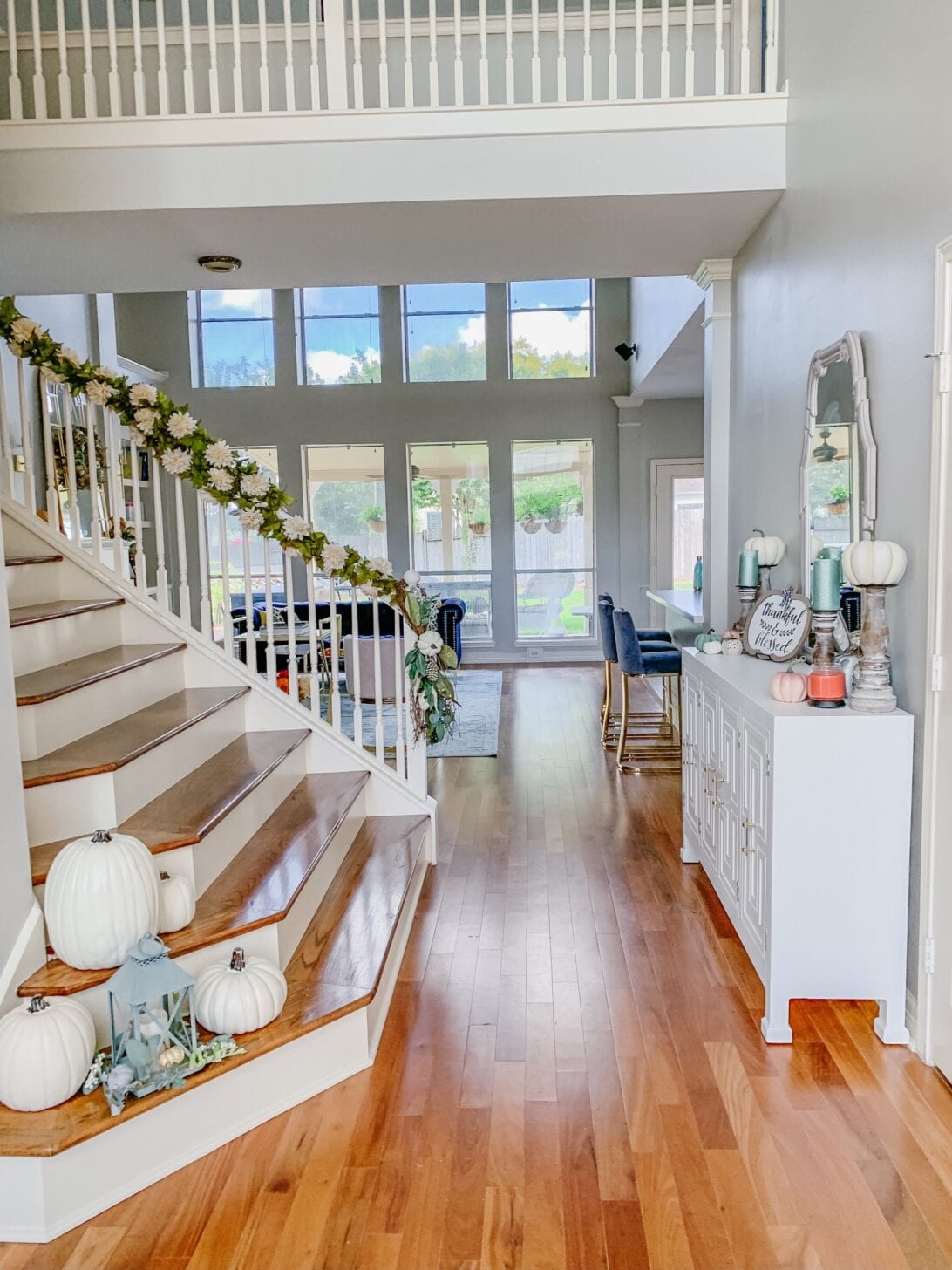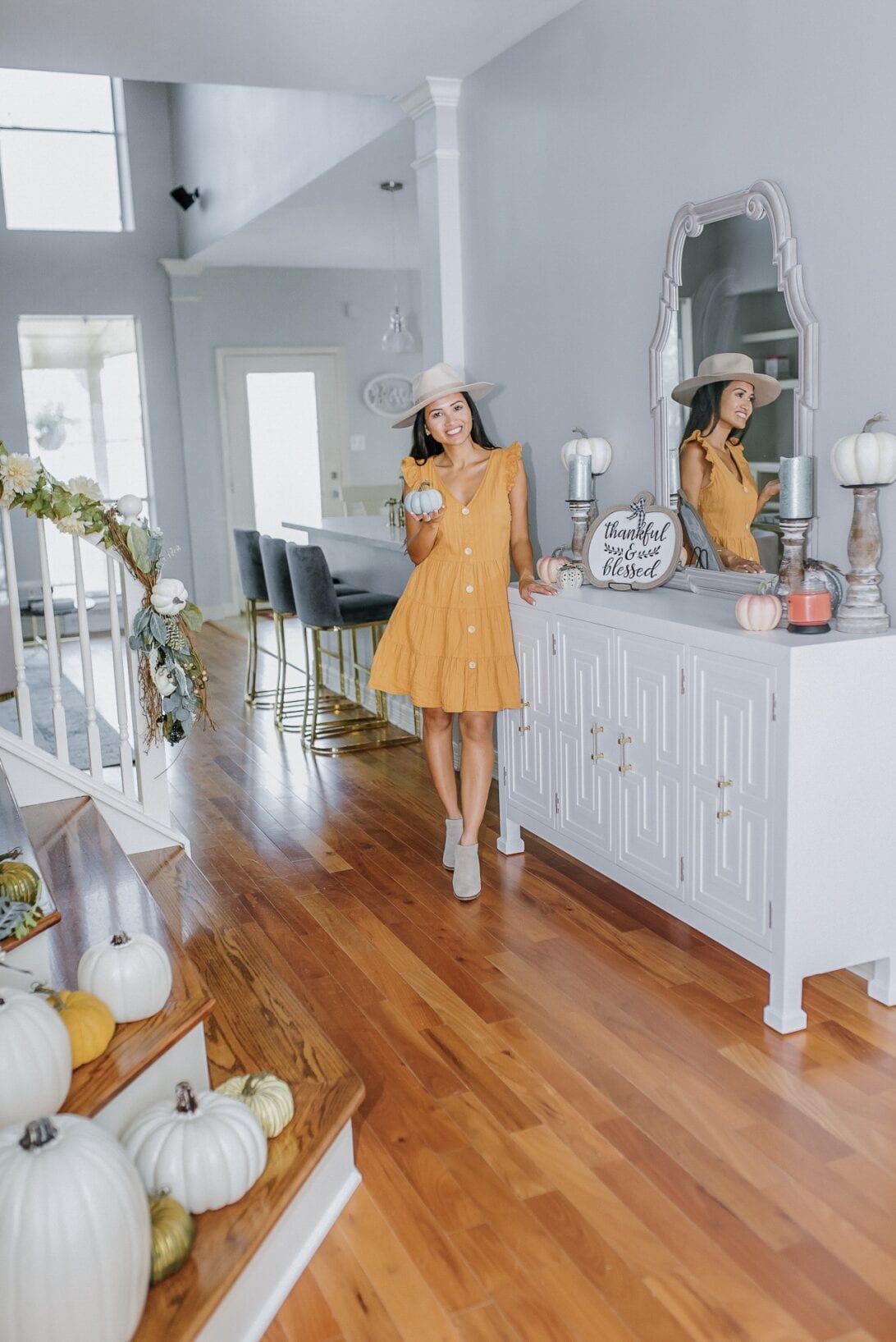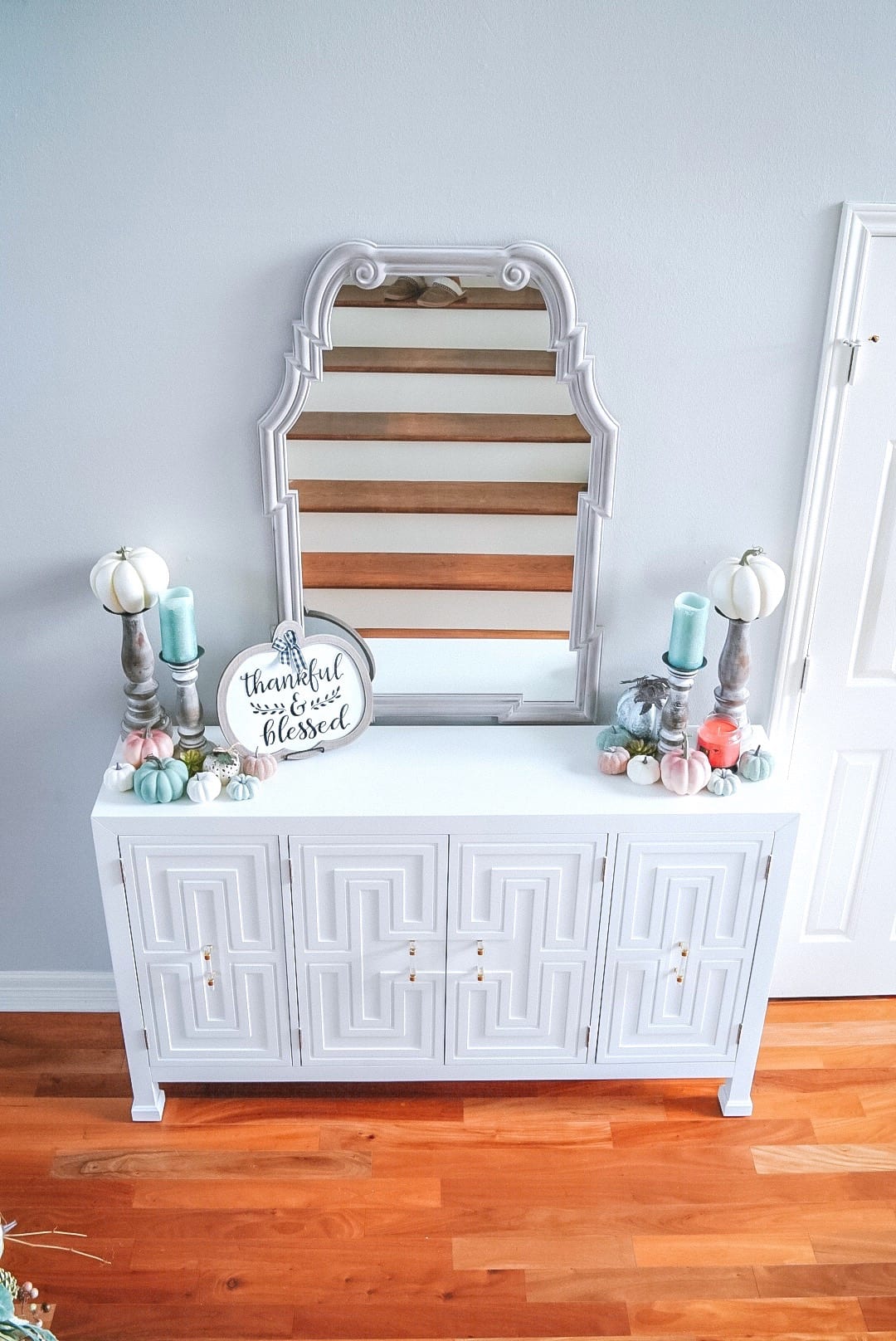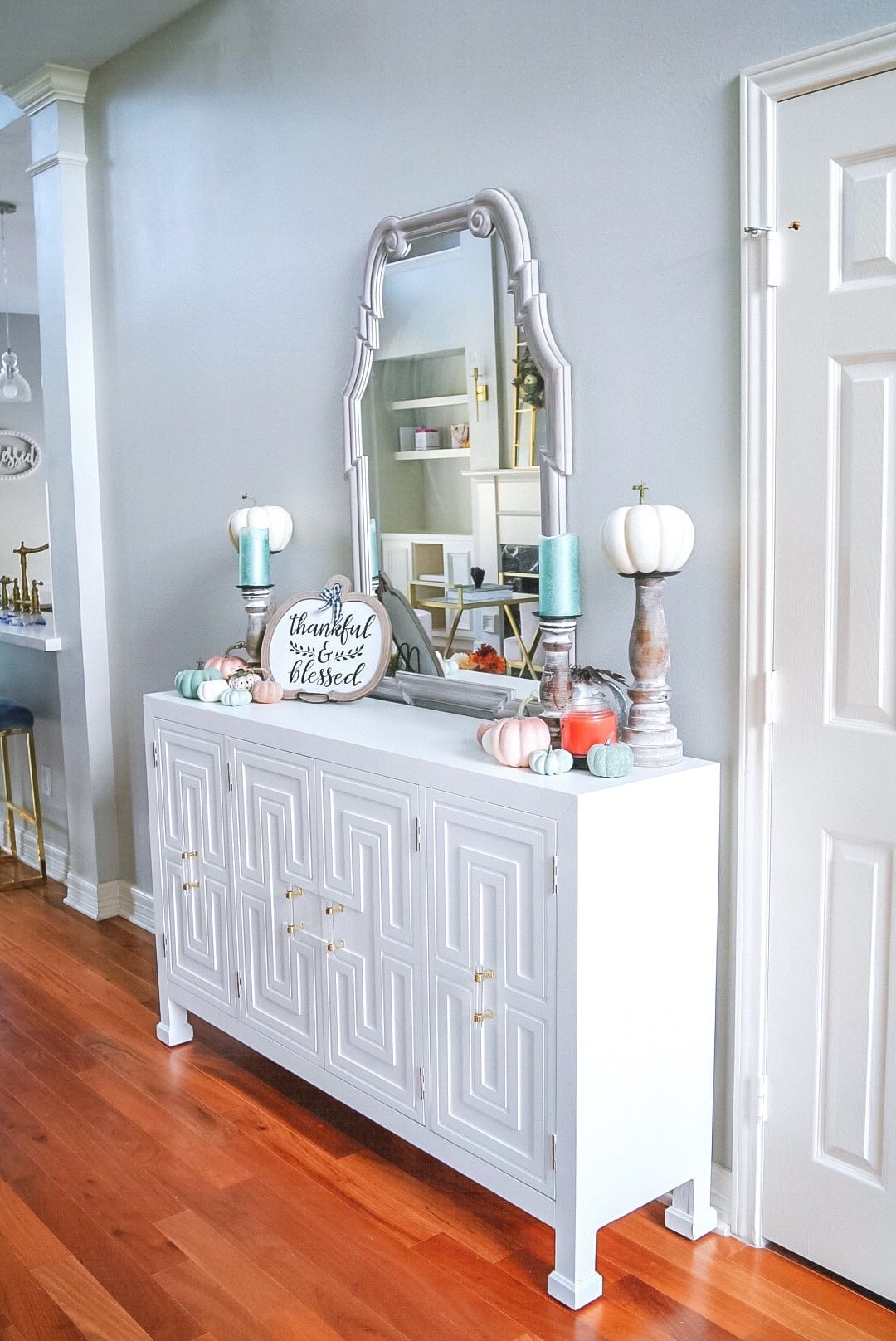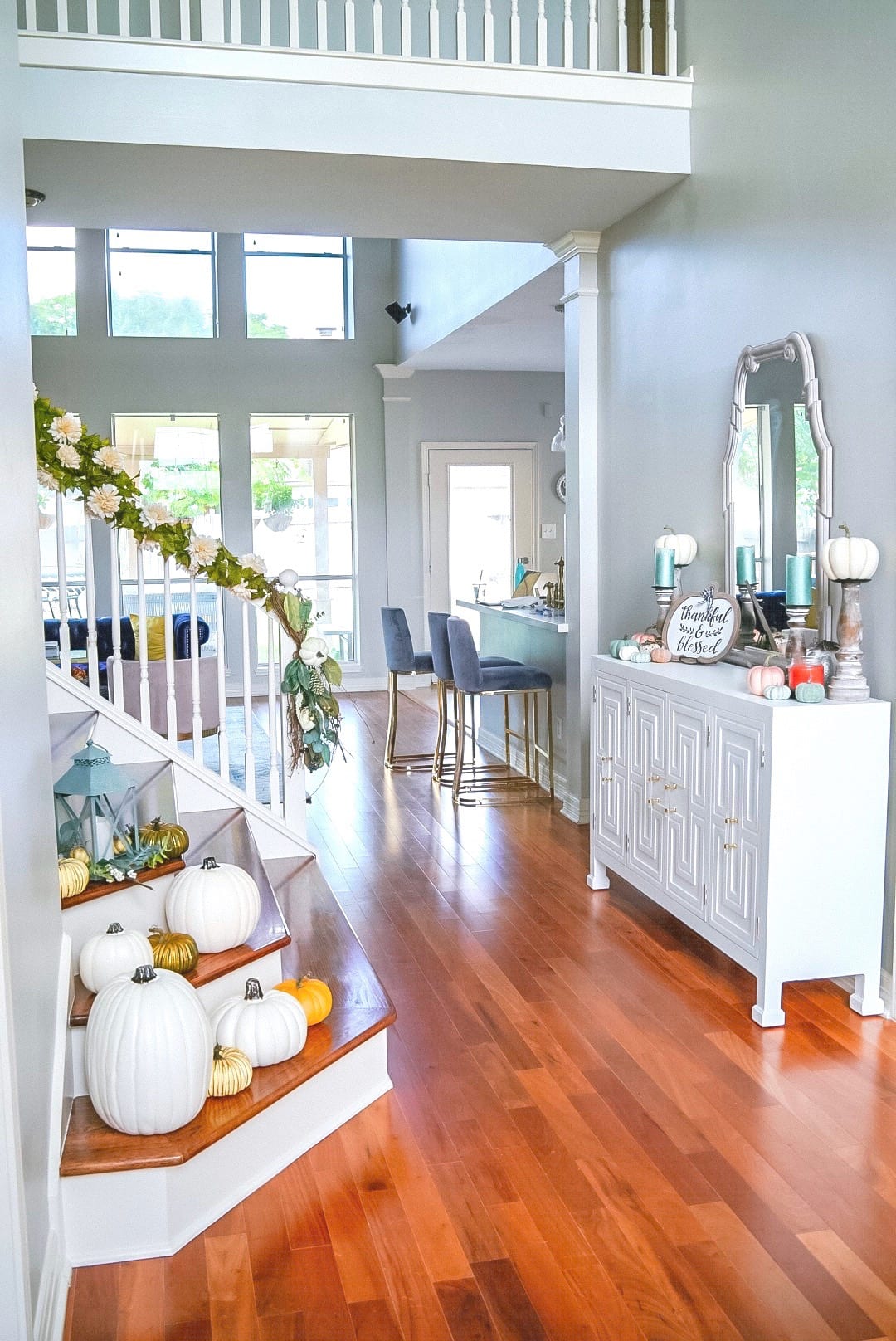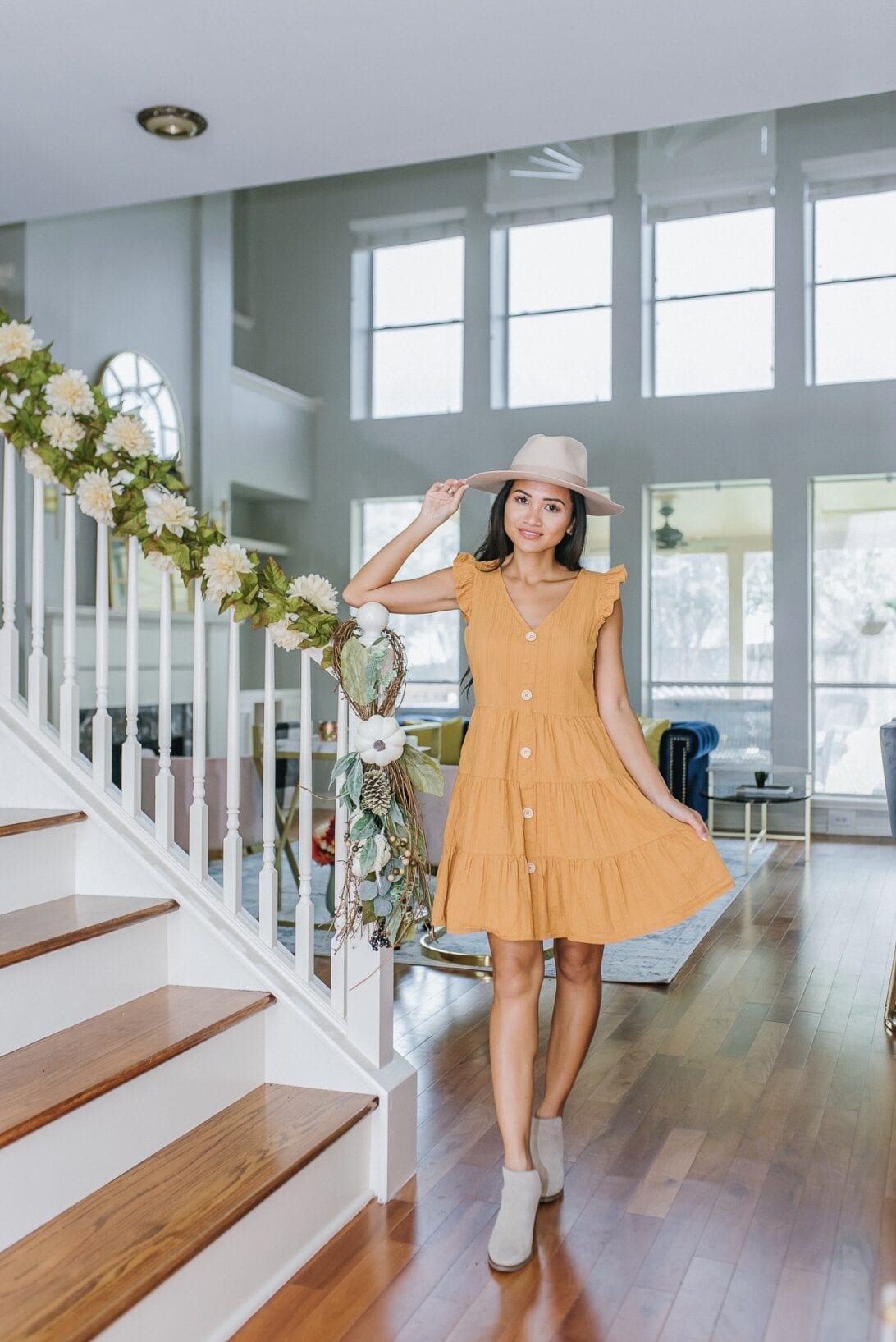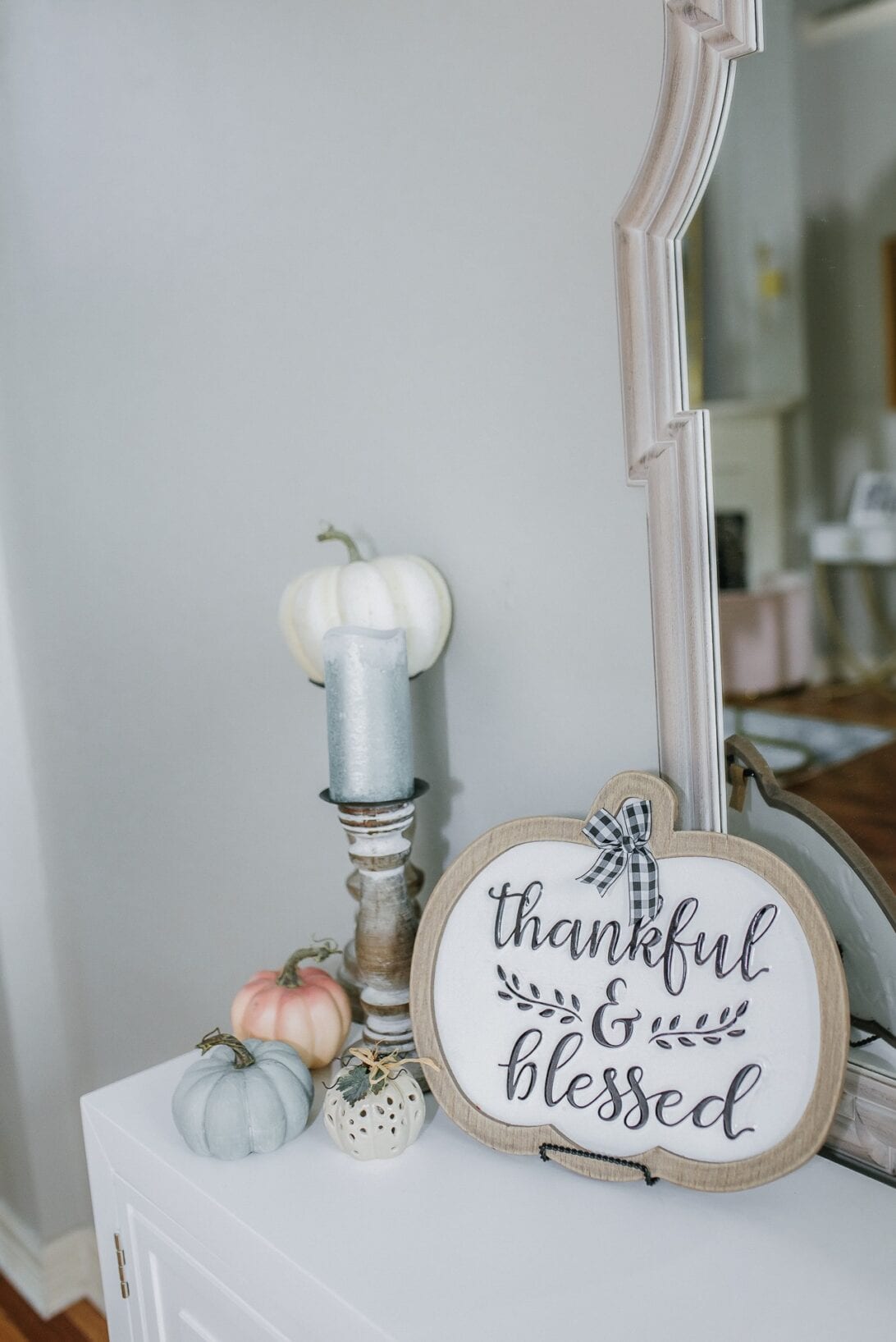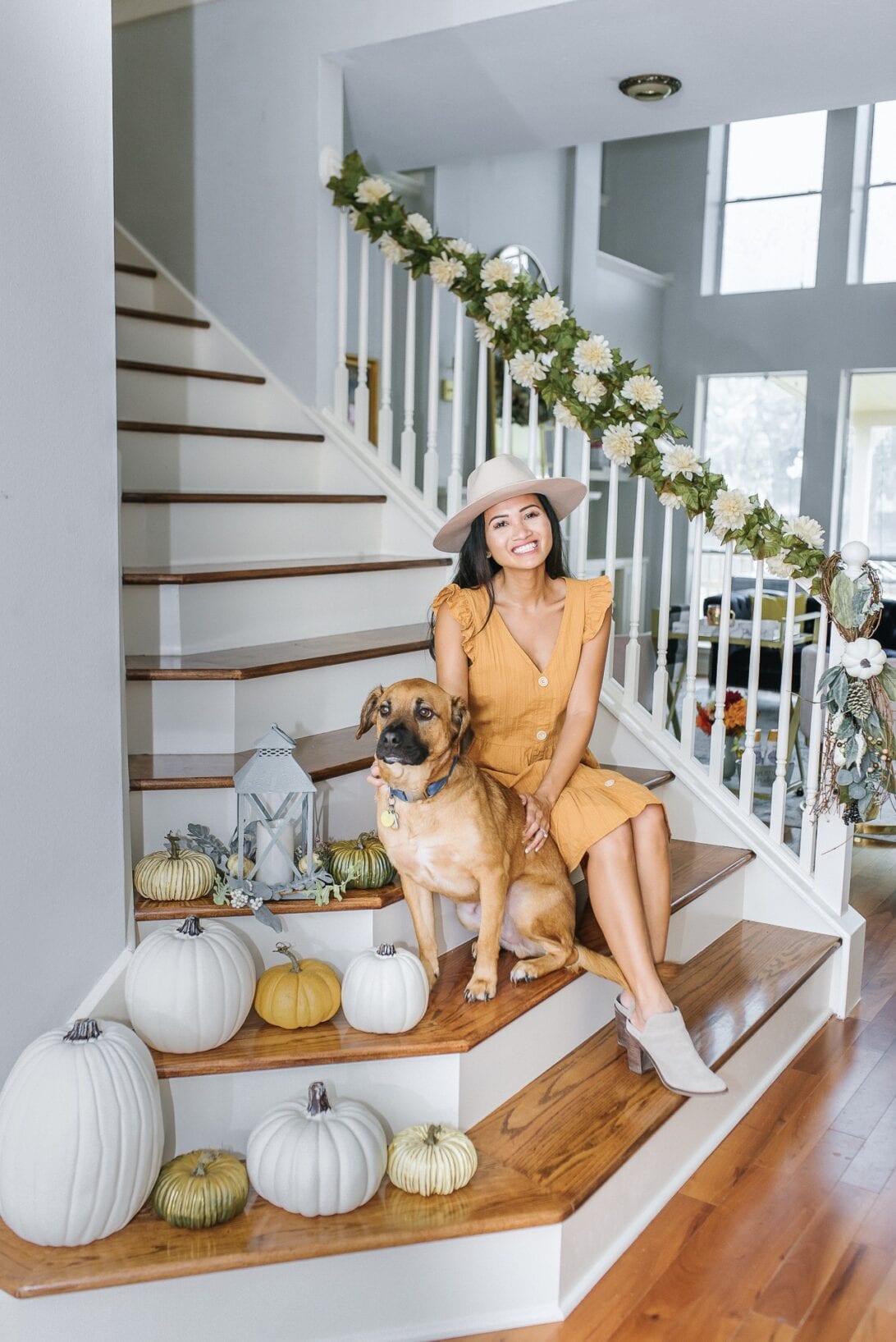 SHOP POST:

For our fall home decor in our foyer I chose to go with golds, whites, and pastel colors for a farmhouse fall feel. I didn't want to add too much orange since my wood floors already added an orange look throughout my house. Most of my fall home decor is from Michael's, Joanne's and Hobby Lobby. I always find they have the best sales! My white console is from Wayfair, and I love that the handles match our kitchen handles for an overall cohesive look! I hope you enjoyed this inside look into our home, and our entryway reveal. I'm excited to share more fall home decor post this month, so stay tuned! Thanks for stopping by!
P.S. Subscribe for weekly newsletters so you never miss a single post!
Photos by BanAvenue Photography