Hi friends,
Hope you had a great week! Sorry I've been MIA this week, but we just closed on our new house this week and have been so busy moving in! It's been one crazy whirlwind journey with this new home because the process literally happened in less than a month! We found this home, fell in love, and in three weeks we close. And in between then we have been busy trying to get everything ready to move plus clear out of our old house. We are also in the process of remodeling the kitchen in our new house so its been non stop. But I'm finally getting to your request for an empty house tour. So check it out and read more on why we chose this home to be our new home to grow our family in!
When we were looking for a home September last year we first wanted to build a new home. But we found out in the areas we were looking for that the lots would be so close to each other that we could basically touch our neighbors house from our window or we would be spending so much on a bigger lot. Plus the new home builds were so much further from our family and we wanted to make sure we stayed close to our family since they help out so much with Jayden. We also wanting a house plan that could accommodate all the space we needed for our future growing family.
In January we decided to widen our search and look for resale homes. We looked at several homes and then we saw this house. The moment I drove into the neighborhood I knew this would be our home. The house set on a corner cul de sac overlooking a lake with a fountain. There was a family of geese that made its home in our neighborhood. The house had one story neighbors next to it and behind it which was a plus for privacy, and a grapefruit tree in the backyard! The yard was big and the three car garage was separate from the home which was a plus for us since Josh does a lot of work in the garage.
Inside there was hardwood floors and an open concept plan that made the home feel more inviting. I also loved the two story living space for all the extra added light. The inclosed office was a big plus for me, and the kitchen was huge with a separate island and bar. The kitchen colors wasn't my favorite but it could easily be changed to the kitchen of my dreams. We are currently in the process of renovating our kitchen. We have decided to paint the cabinets and change our granite countertops to quartz. I can't wait to share with you the final reveal! SEE KITCHEN REMODEL HERE.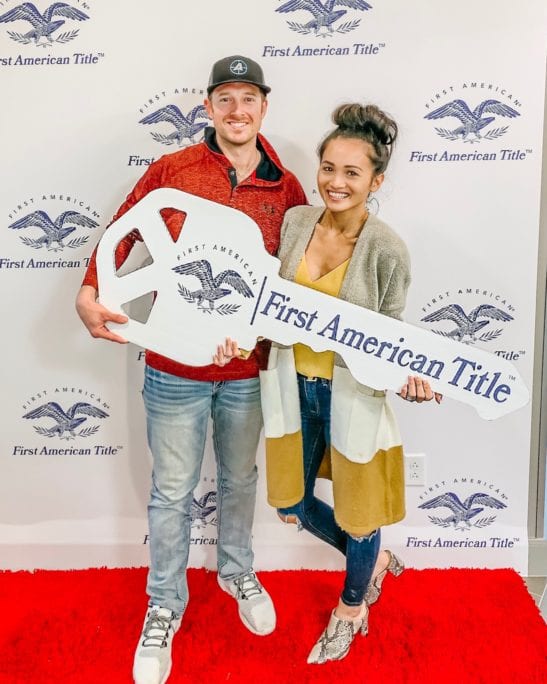 We are so thankful for this beautiful house God has blessed for us in our life, and so thankful for all the support of our family and friends. We are excited for all the memories we will make in our new home. I cannot wait to share with you more on our home decorating process so stay tuned! Thanks for stopping by!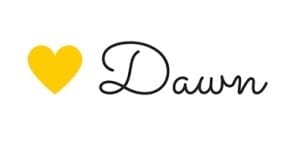 P.S. Subscribe for weekly newsletters so you never miss a single post!