Today I am officially sharing my breast augmentation experience after having a kid, and answering all your most asked questions in regards to my surgery. I am also sharing before and after pictures and videos in the video above! I do want to make a disclaimer is saying I am not a medical professional, and all of my experience and suggestions have been made by my personal experience with my surgery and in no way sponsored. Below I am posting all the questions I am answering in the video about my breast augmentation as well as sharing my first official bikini top pictures my husband took of me thirty days after my surgery. It was a little chilly when I took these so I had to layer up. Check out the rest of the post below!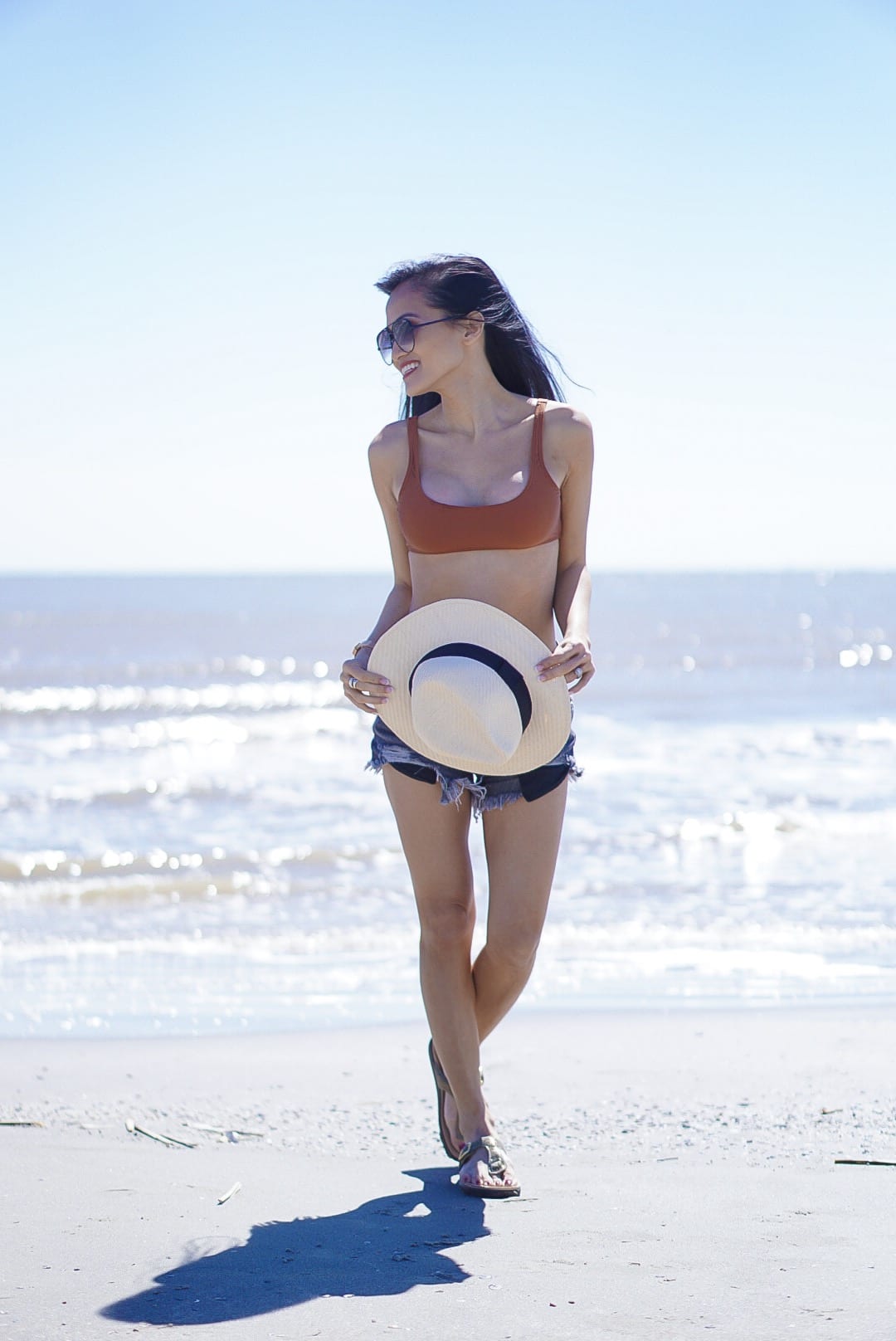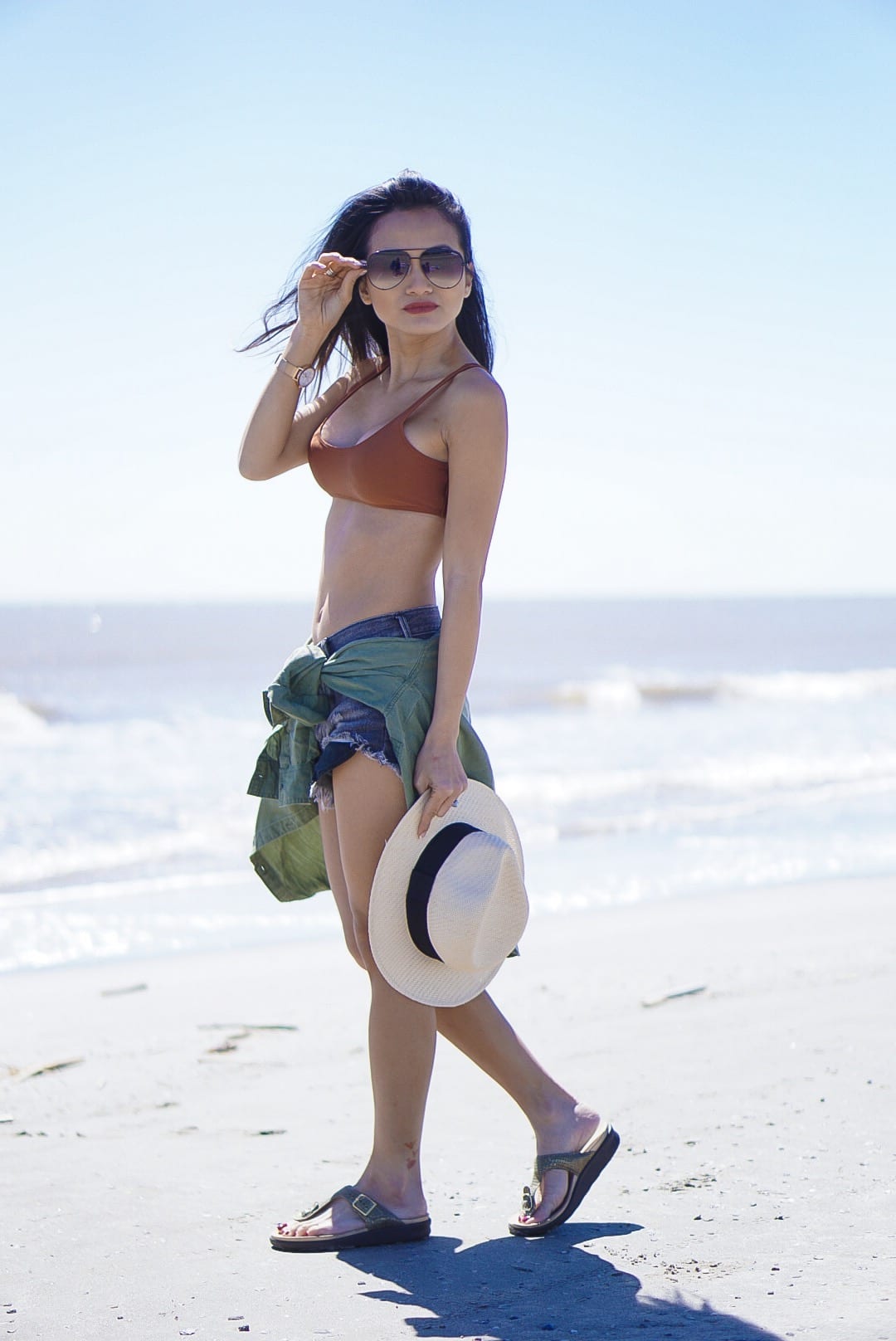 Top Questions Regarding My Breast Augmentation Surgery
(These questions are answered in the video above!)
1. What size CC did I get? Here is the Instagram for my boob inspiration. I showed this to my doctor when we were deciding what size I wanted.
2. What cup size did I start with and end up with after surgery?
3. What type of implants did I get? And why?
5. Where did I get my surgery? 
6. How did I choose my doctor? Here is the info for my doctor, who I highly recommend!
7. What did you have to do before surgery?
8. What was it like the day of surgery?
9. What was the recovery time?
10. How was the pain? Because of the research I was in I did not experience a lot of pain, and recovered faster than normal. I can only speak from my experience and can't say if that is the norm when it comes to surgery.
11. When could you go back to work?
12. When can you exercise?
13. Why did I decide to get my surgery?
14. How was it recovering with a toddler? – I didn't elaborate but after a week I was back to normal with my kiddo, including being able to carry him.
15. How bad is the scar? I don't have pictures because it is under the breast, but you can't even notice them because the scar is under the breast. They are about 2.5 to 3 inches long.
16. Breast Feeding after surgery?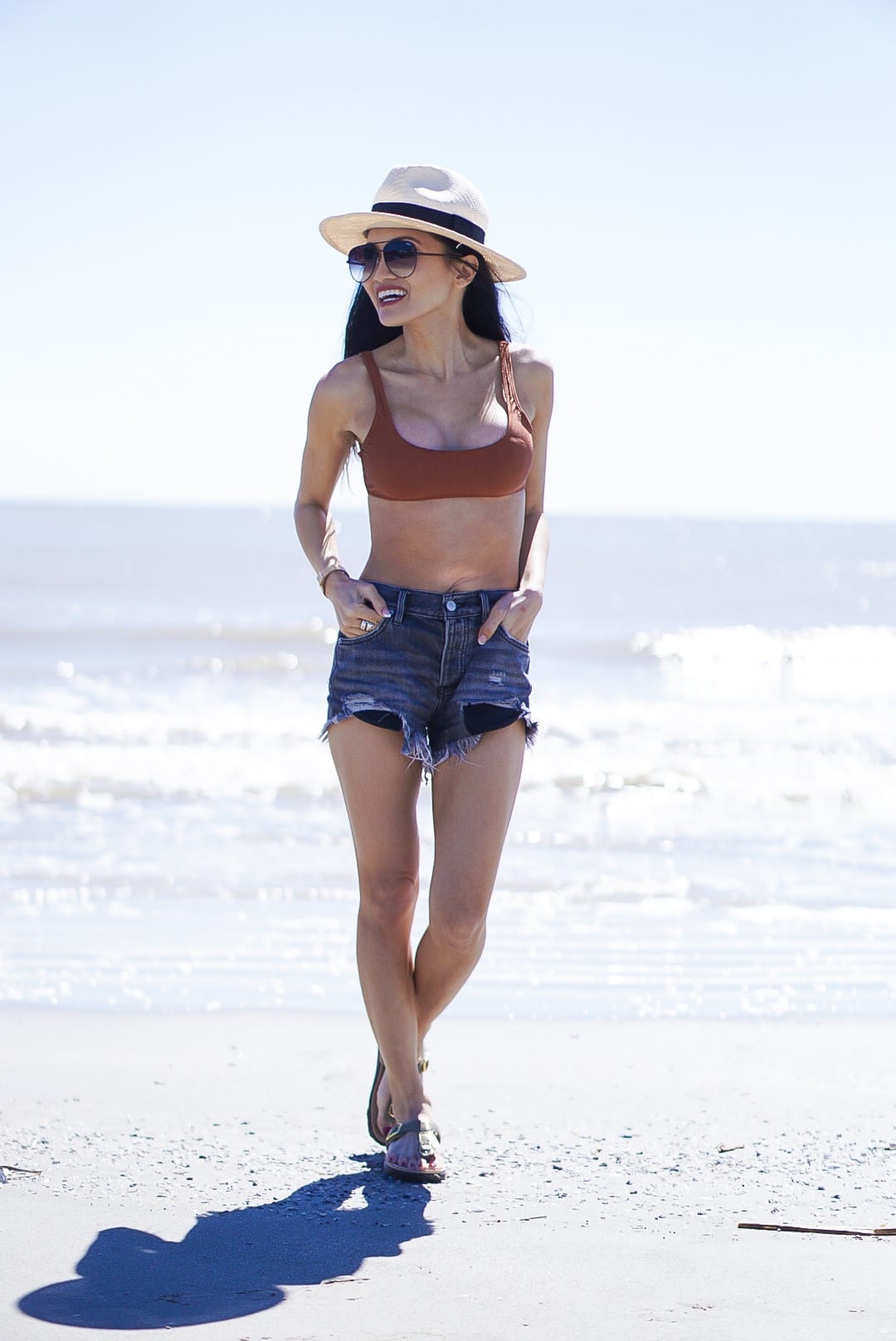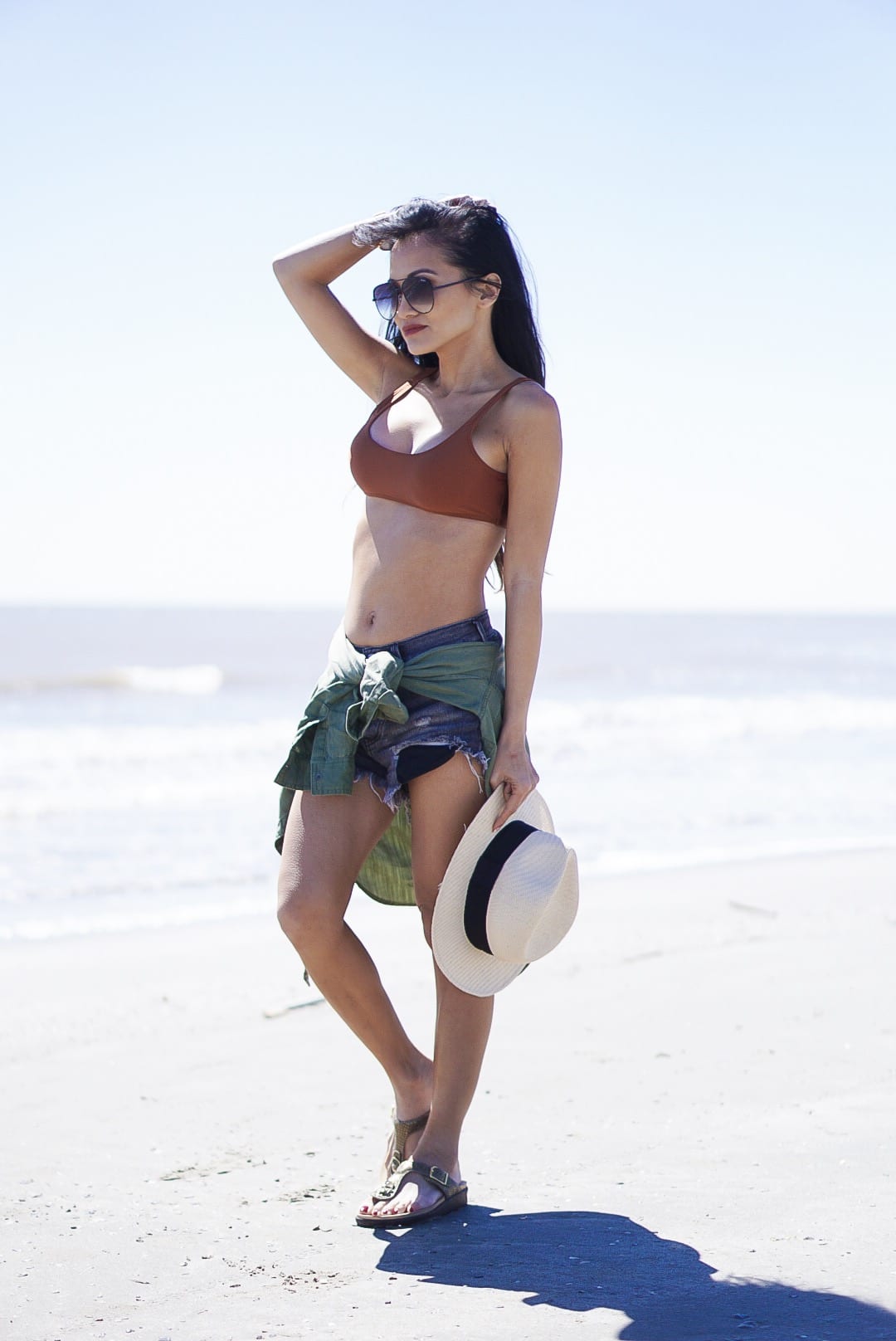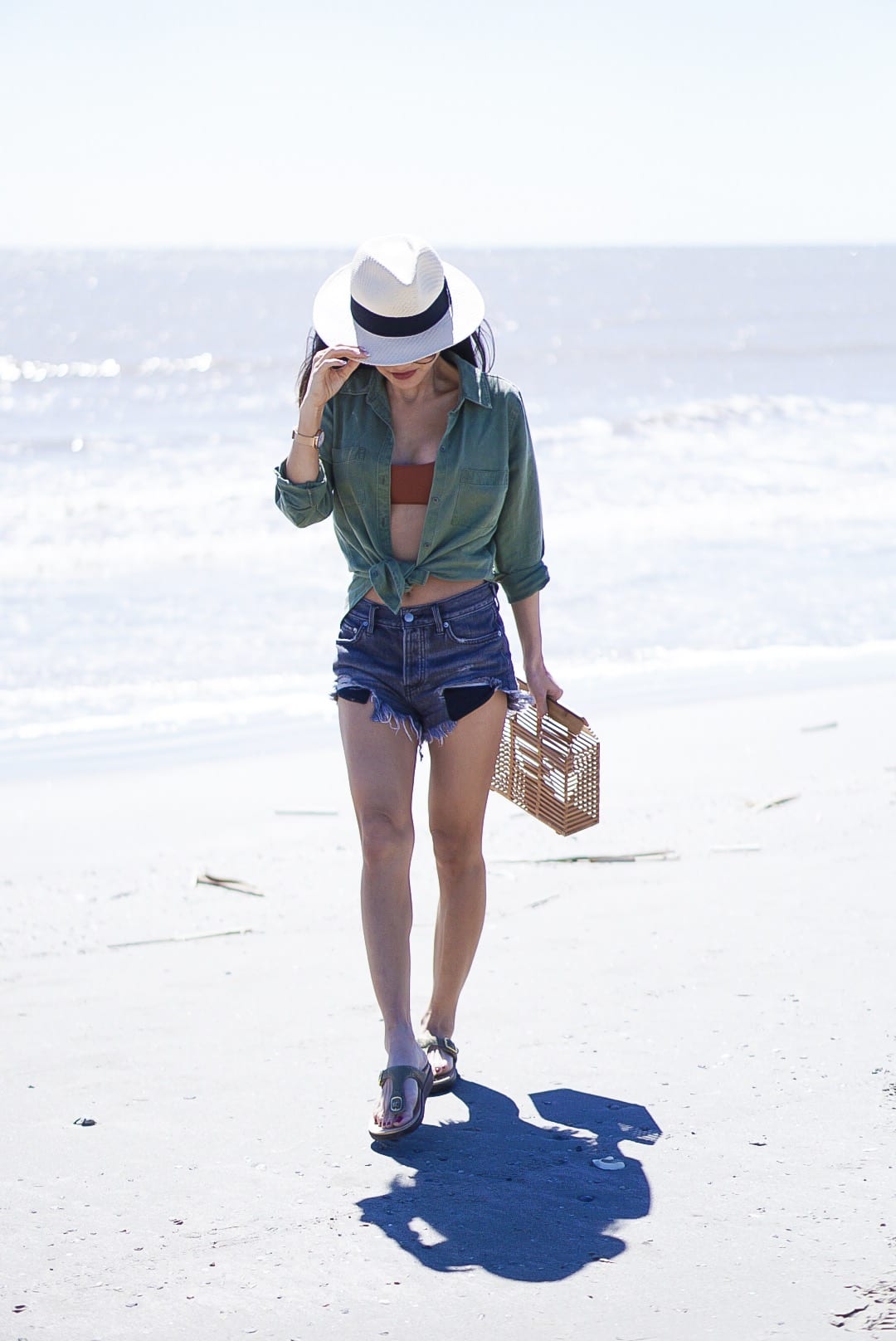 SHOP THIS LOOK:

One thing about having bigger breast is looking forward to swimsuit season! I love being able to fit into a bikini top and actually fill it out. This one is $15 and super flattering. This cut offs are one of my favorite for a boyfriend look and under $70. I am wearing a 24, the smallest size, I am normally a 23. These sandals are locally made in San Antonio and super comfy. Every mom needs them! My favorite bamboo bag is on repeat, you can see it styled in these post here and here.
I hope I answered all your questions in regards to my breast augmentation surgery, and if there is anything I left out just comment below! Spring break is officially upon us and since Jayden is out of school for a week I will only be posting Tuesday and Thursday this week. Thanks again for following along!
P.S. Subscribe for weekly newsletters so you never miss a single post!