Happy Monday everyone! This mama is excited to be back on a normal schedule now that Spring Break is over. I have my last doctor's appointment today for a quick six-week check up for my breast augmentation. You can view more about my surgery here. Today I wanted to share my experience with working with an Influencer Talent Agent, and what I learned from that experience in regards to my blogging business.  Plus, I also wanted to share this casual work week look with this beautiful cream bow mesh top. View the full look below!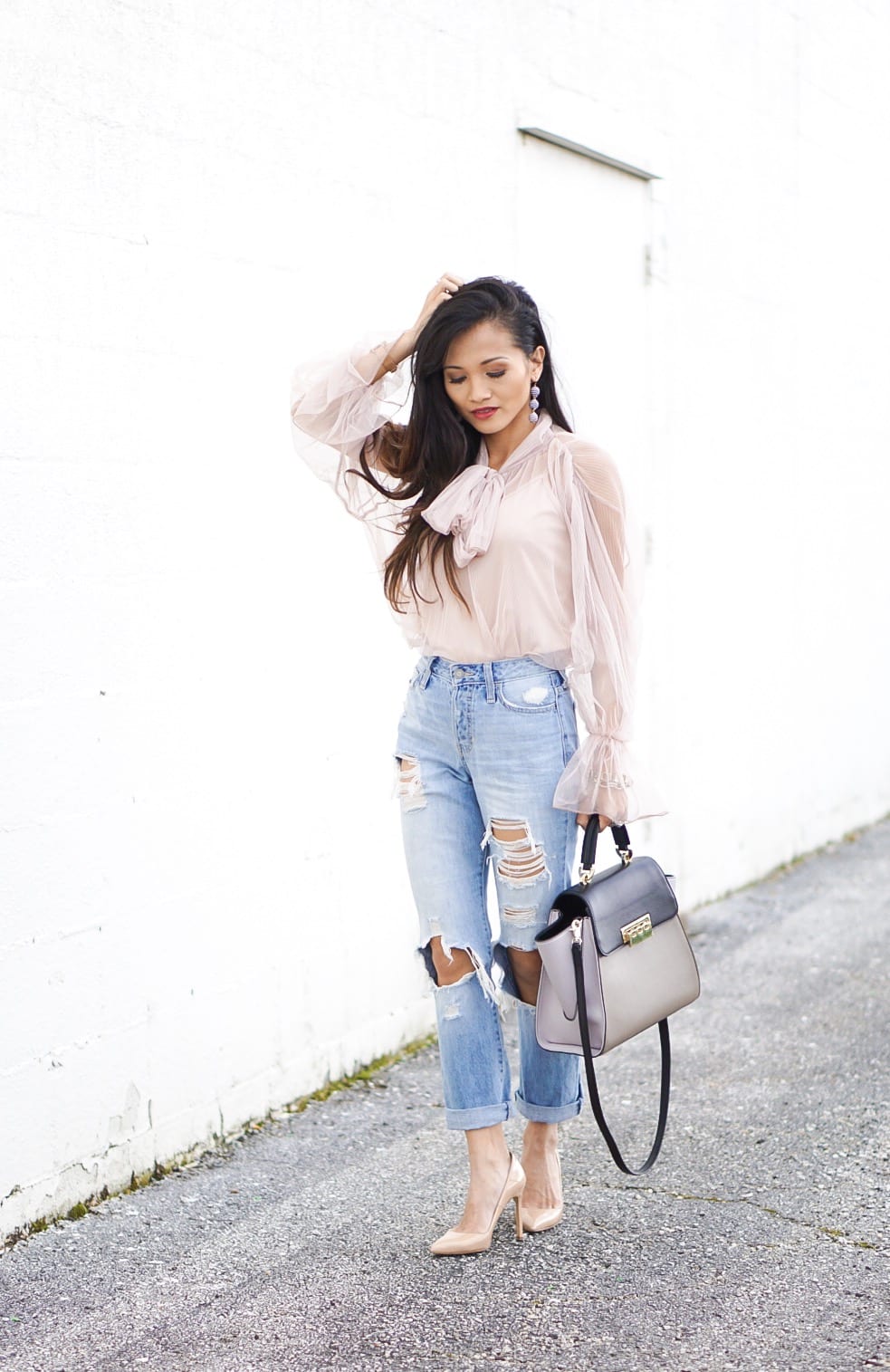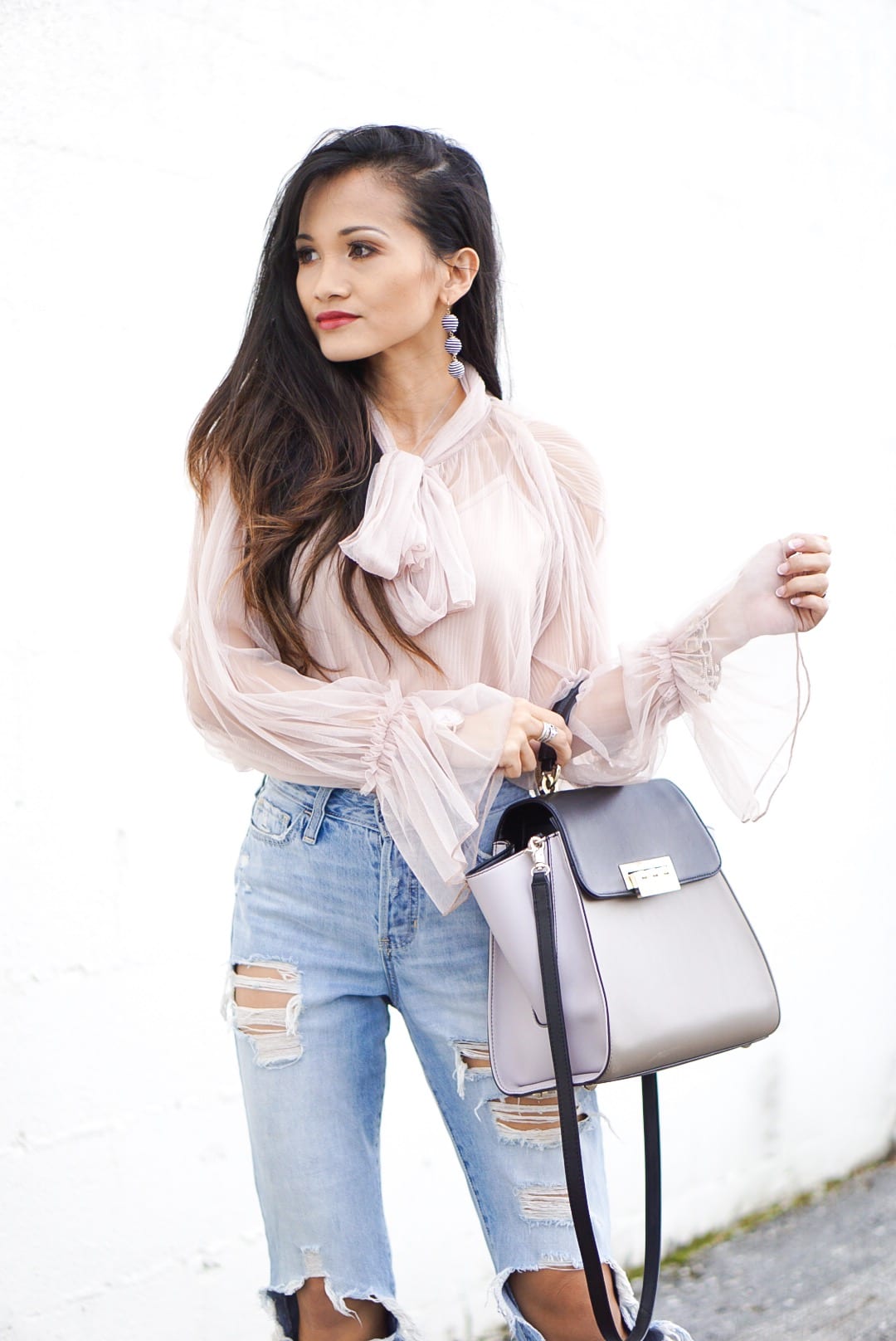 Last year I was approached by an talent agency to work on my behalf to negotiate and pitch collaborations with brands. At that time they had also reached out to some of Houston's top bloggers to expand their market outside of Canada and New York City. It was an honor to have the opportunity to be represented by a talent agency who was also representing some of my favorite big time bloggers. I also was lured in by the fact that they would be helping with all the emails and negotiations which at that time I had a hard time keeping up with. My blog business was growing and I needed all the help I could get.
It was great to begin with. I was making double my rate and securing deals from brands I normally would not have worked with. But the communication was difficult because my agency was not local and so we only communicated via email and phone calls. I ended up missing the one on one relationships I had built with my clients and brands since I no longer was the point of contact for the negotiation. It also stressed me out when my agent wouldn't hear back from certain brands I was so set on working with. I also never got comfortable with the idea of giving 20% of everything I made, even with contracts I secured on my own through other platforms. I began to second guess if this was the right choice for me. Eventually after almost a year of working with them, I called it quits and decided to regain control of all operations of my blogging business.
What went wrong you ask? I don't think it was one particular thing or something they did. I just don't think it was for me. I was not ready to give up that major aspect of my blog. If you are interested I say try it out and see if it is for you, because you might have a different experience than me. However, I did learn so much about my business having an agent. Here are three things I learned about having an agent:
1. Know your worth – Before having an agent I was working for half of what I am currently now. Having an agent taught me I could charge more as an influencer. I realized my "worth" wasn't based on where everyone else was, but on my content and work alone. Don't assume just because someone else is charging this much that that's what you should be charging. Know your worth.
2. Negotiation – This was a big one for me. I thought I was pretty good at negotiations until I worked with an agent. They pushed hard to get me the best deals and knew when a brand had a bigger room in their budget. I learned to always ask for more up front to have wiggle room to negotiate.
3. When to say no – On top of the negotiation they also taught me when to say no and walk away from a deal that wasn't beneficial for my brand. I realized one of the reasons why I felt so overwhelmed was because I was doing too much. I learned to work smarter and not harder.
Working with an agent taught me how to be a better business person. It showed me how much I can do on my own when running my own business. Even though it wasn't a good fit for me, I'm glad I had the opportunity to work with one because I grew so much as a business owner from my experience.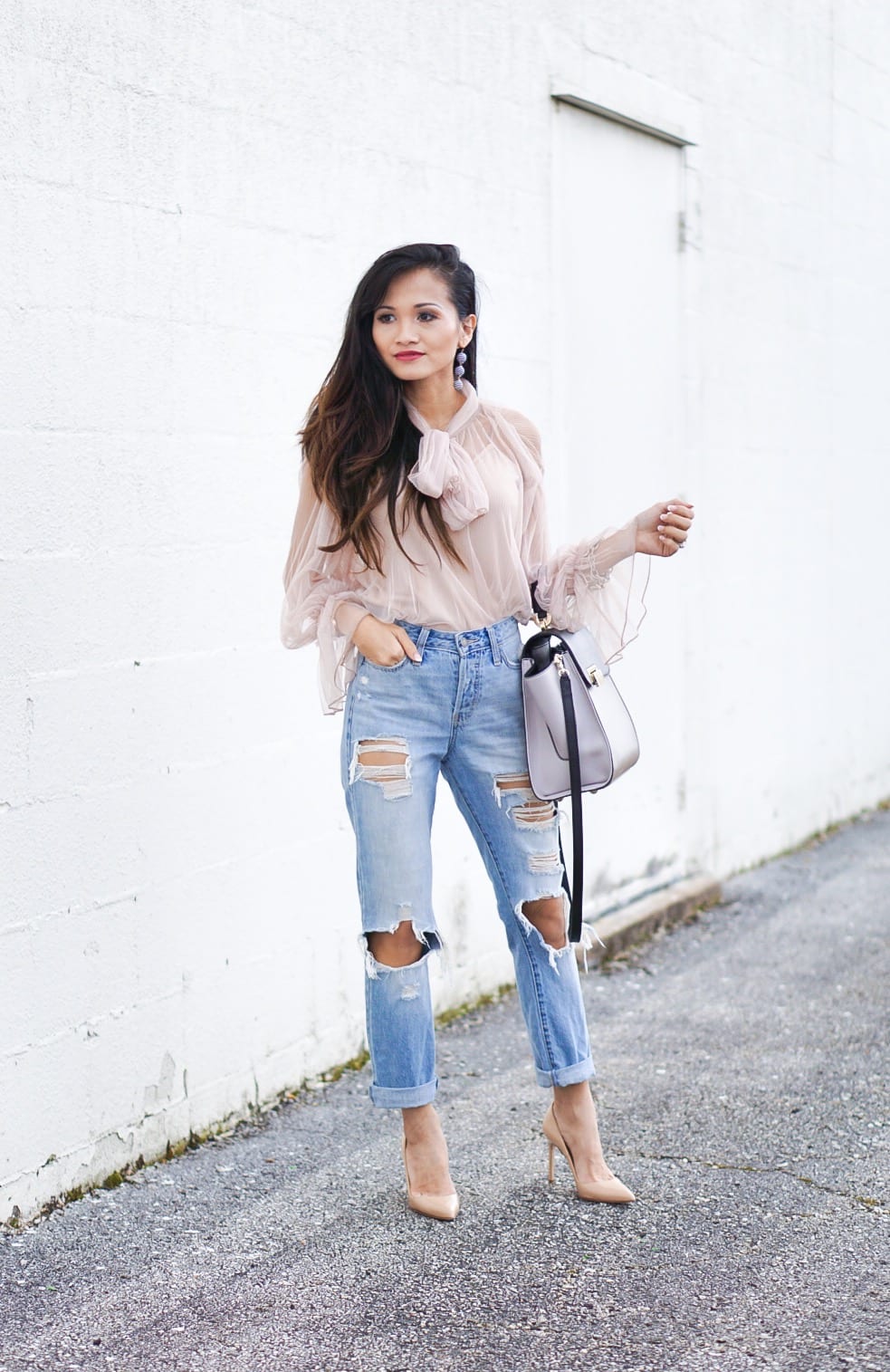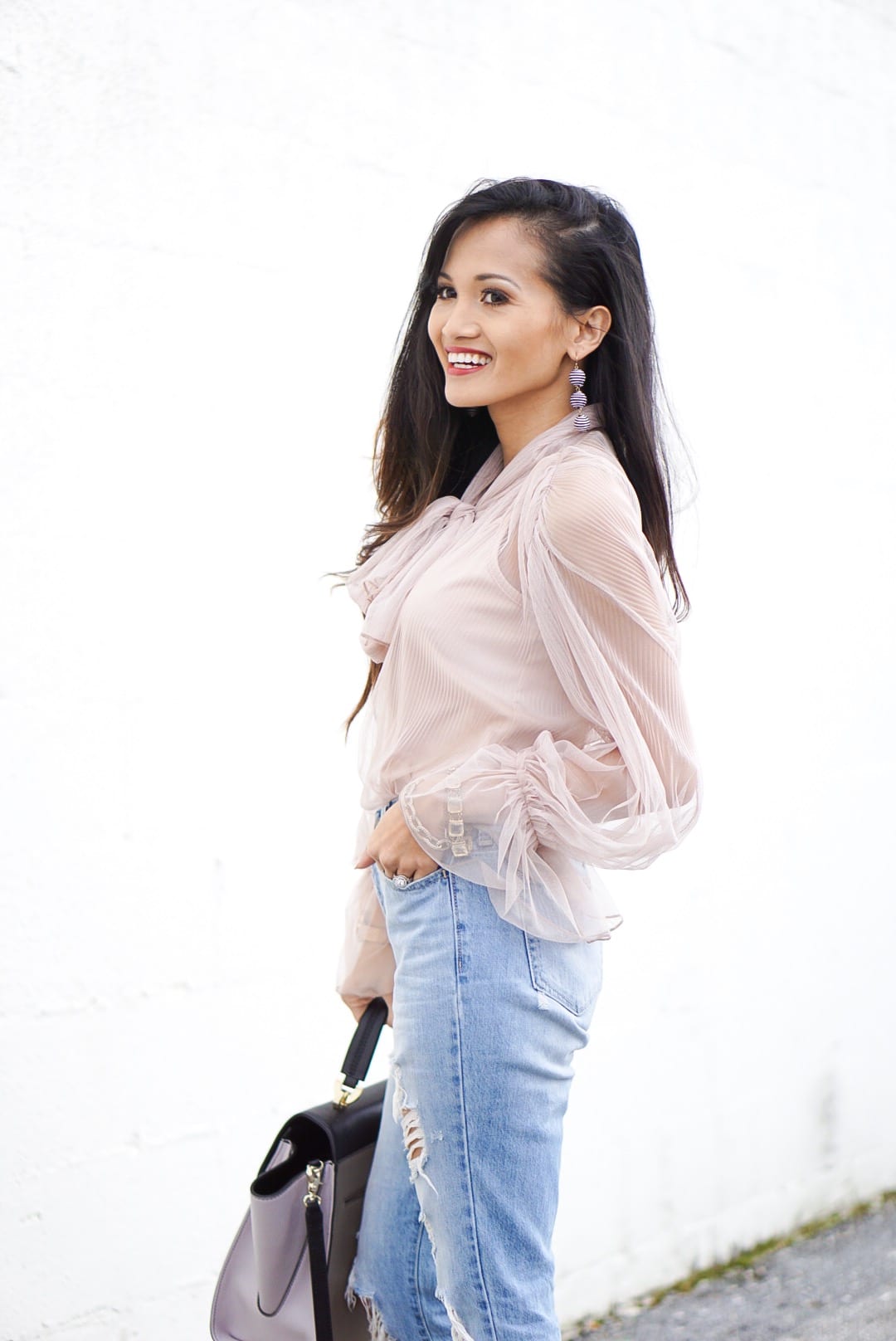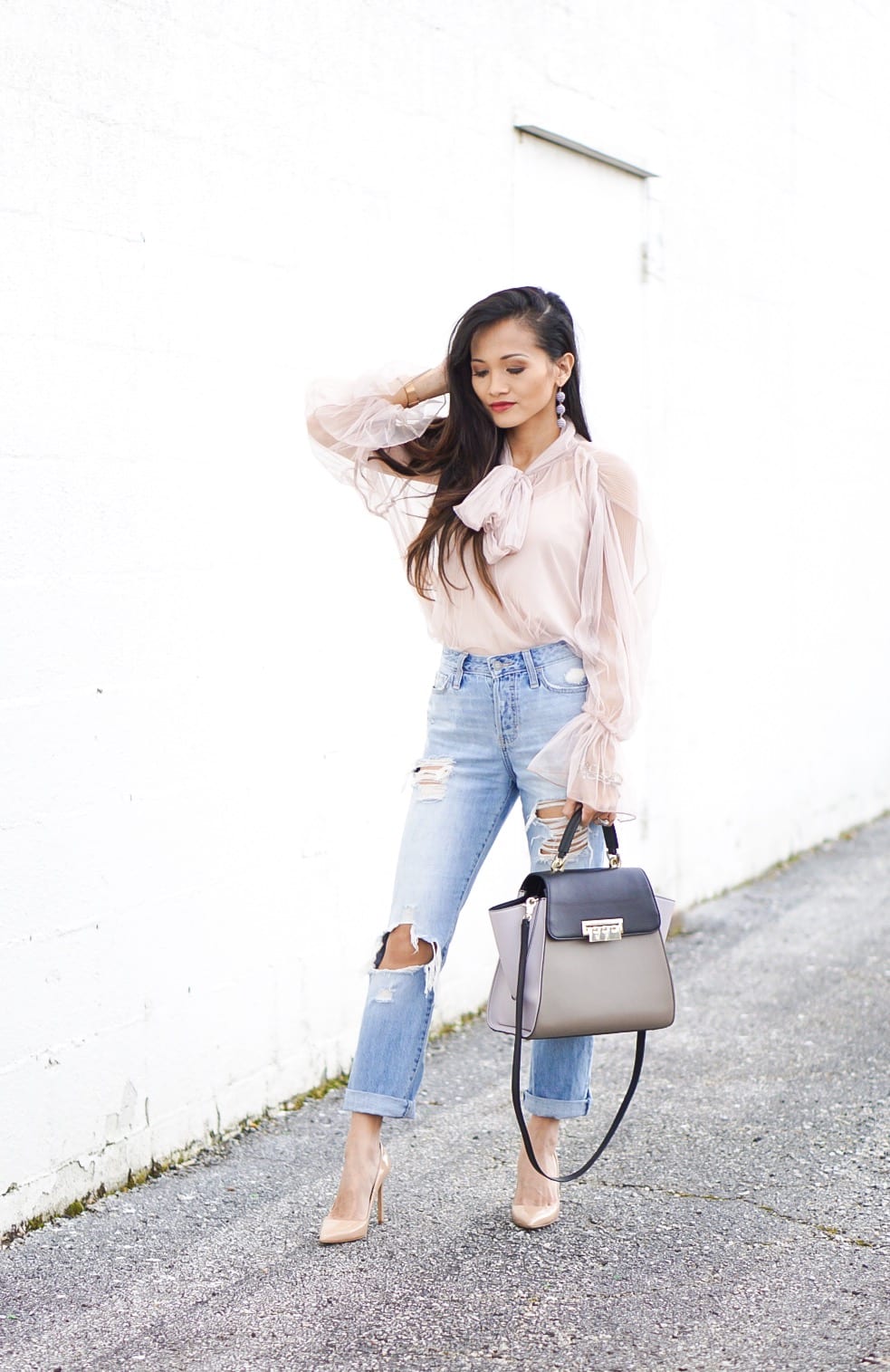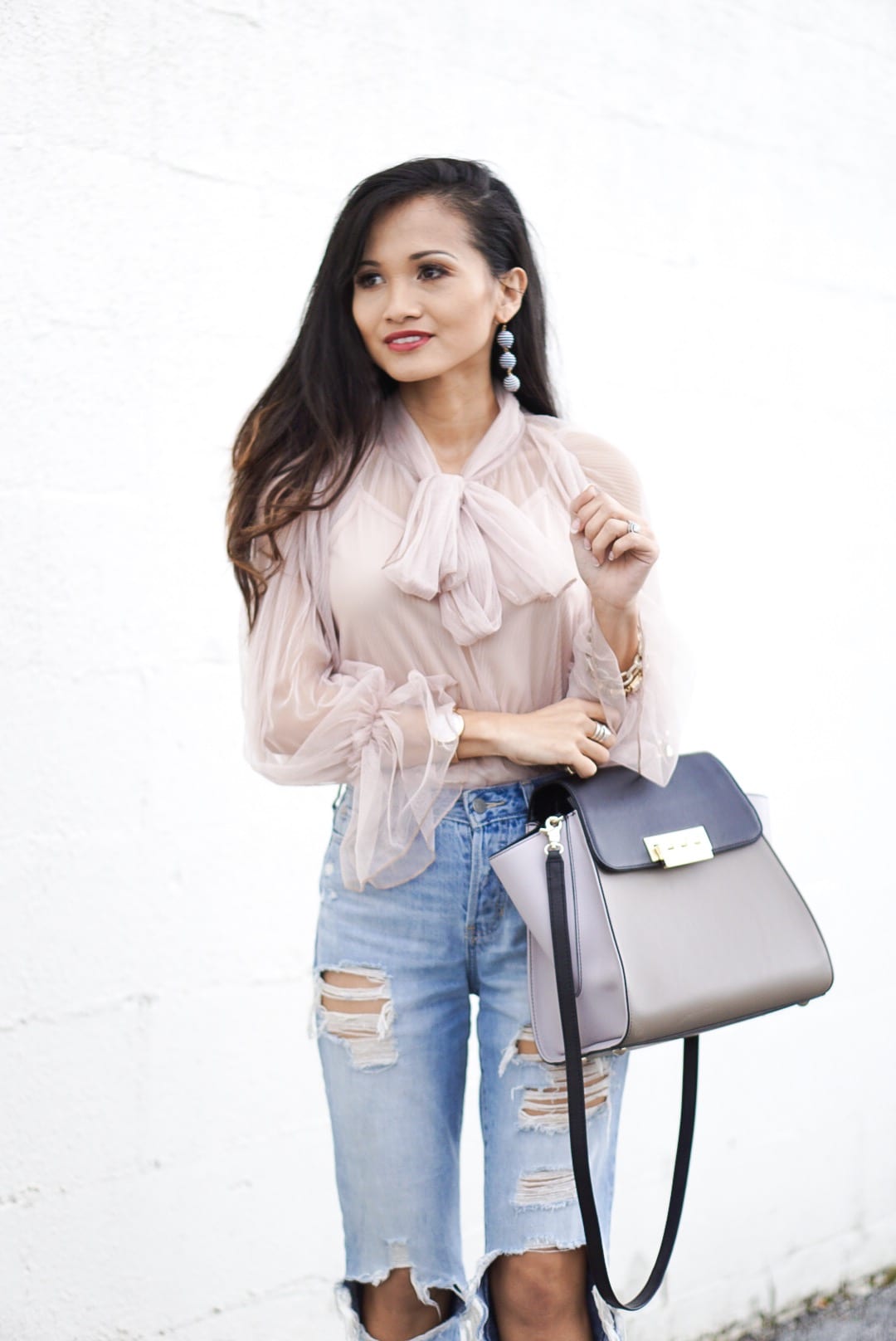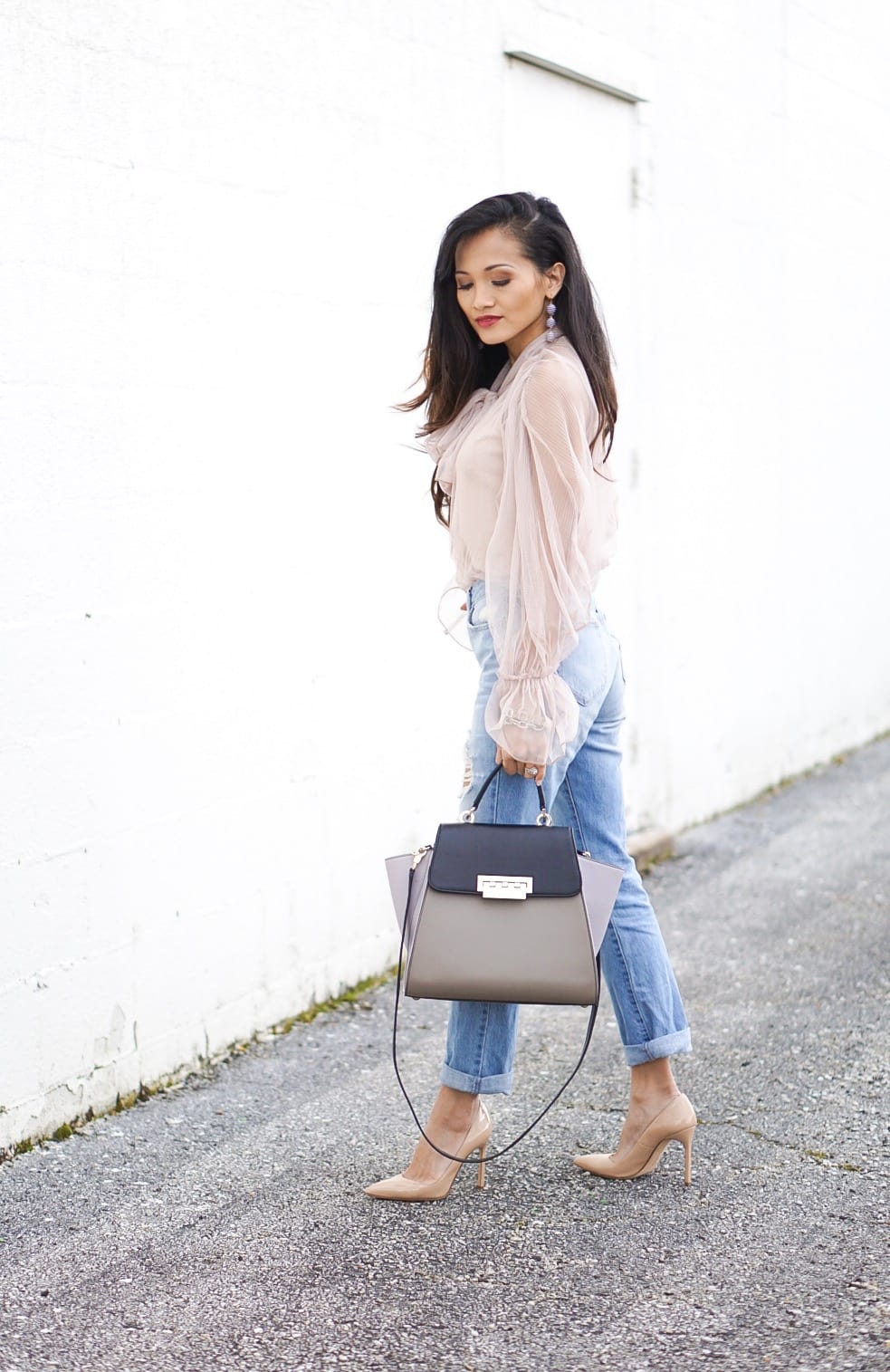 SHOP THIS LOOK:

I love this mesh top for only $40. It's a great dressy top that can be worn with a skirt or dressed down with a pair of high-waisted distressed jeans. The mix of feminine and edgy is a great balance for this outfit. I hope enjoyed this look and thanks for following along!
P.S. Subscribe for weekly newsletters so you never miss a single post!