Happy Wednesday everyone! Yesterday hubs and I had a wonderful date night to the rodeo. I love this time of year in Houston. I am a huge fan of country music, the arts, the animals, and especially all the carnival food! Haha what can I say I am a big foodie! Today on the blog as we head into spring, I'm sharing this cute spring outfit and my top 3 accessories for spring! Check out more below!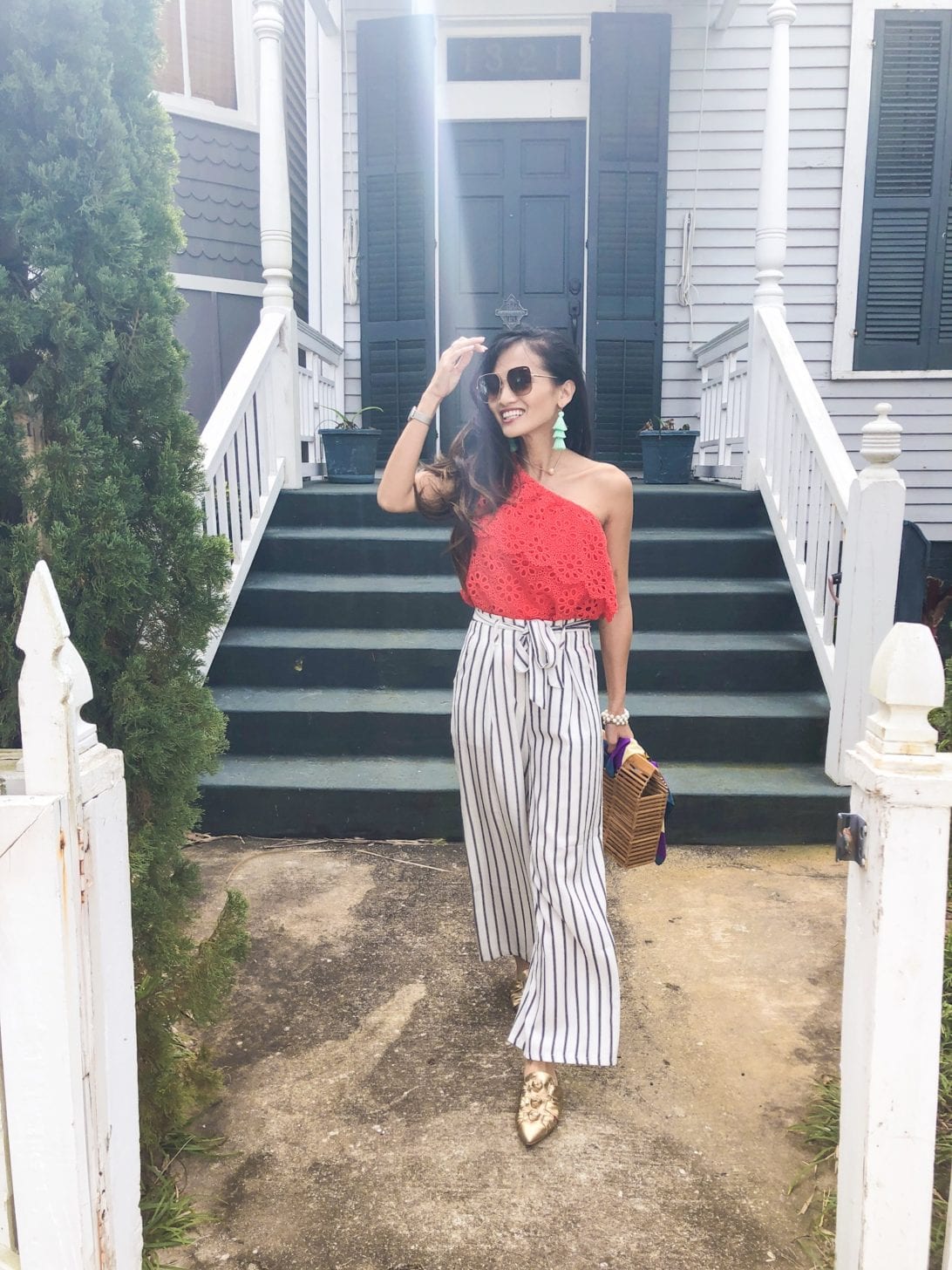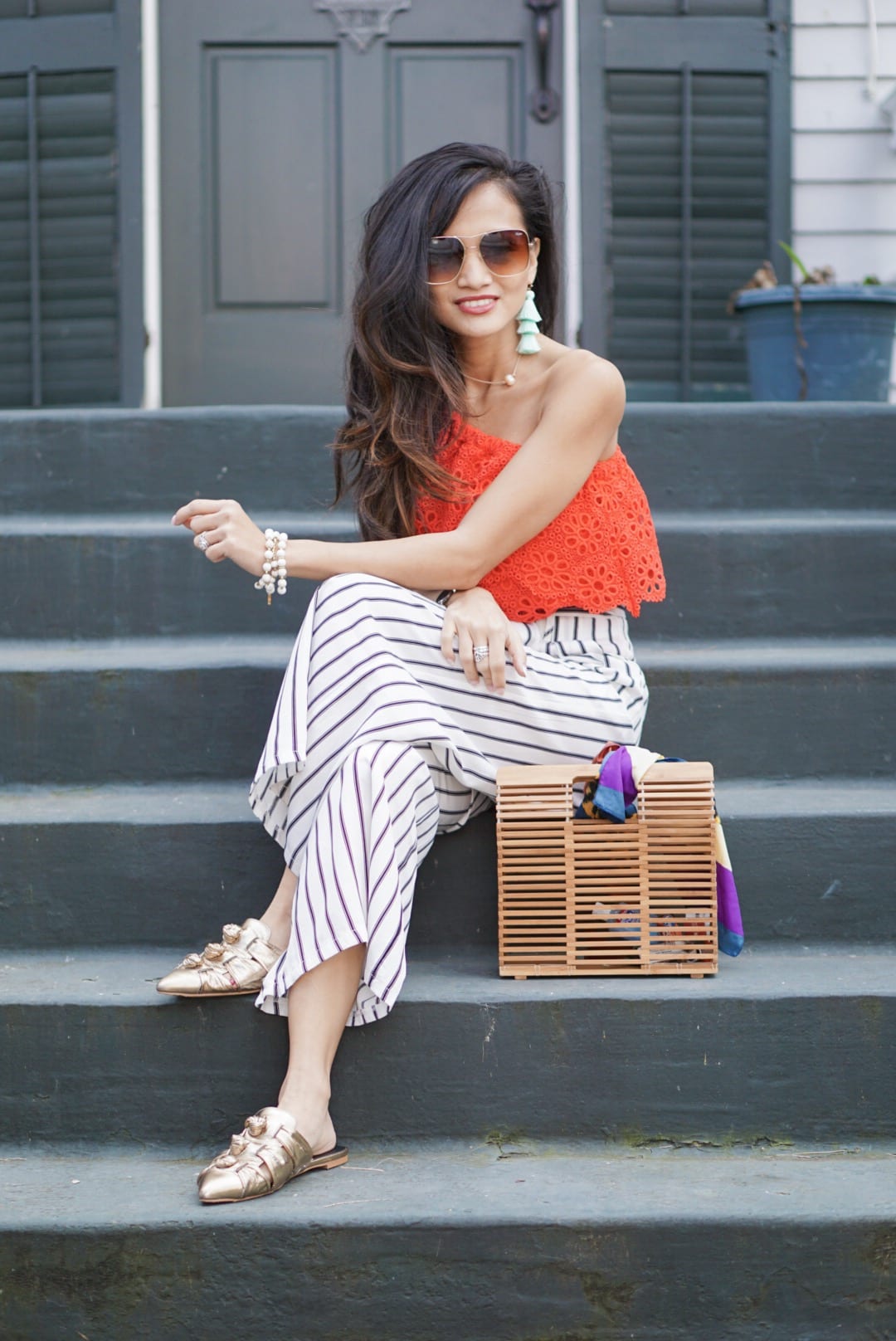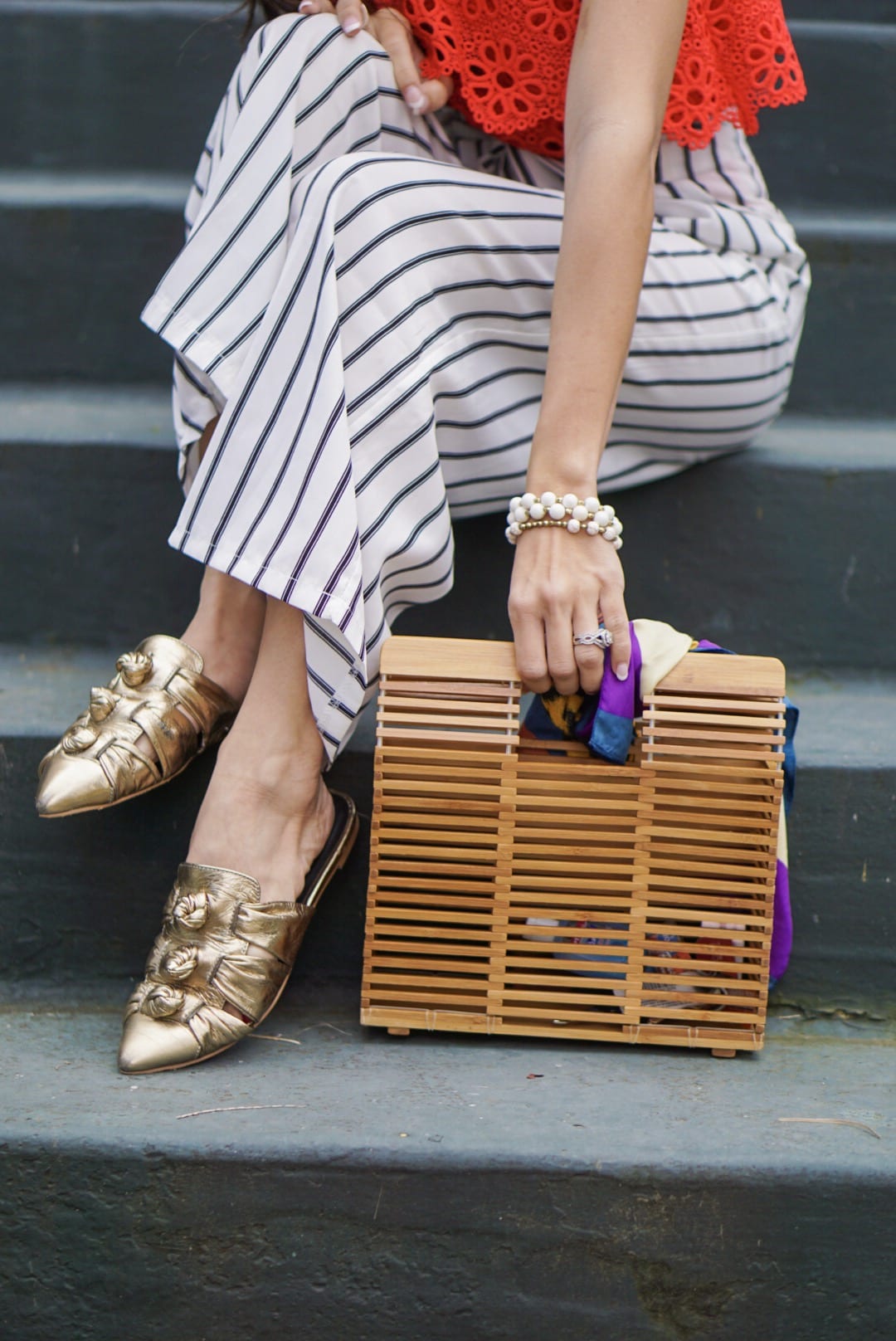 3 Must Have Accessories for Spring
1. Colorful Earrings – I love bright and colorful earrings for spring, especially these cute tassel ones I have on for only $12 and comes in several different colors. Colorful earrings are a great way to accessorize your outfit. Check out these cute statement earrings here.
2. Bamboo Bag –  This was popular last year and even more popular this year now that they have many different options including this fun square one I am wearing with this outfit for under $100. I linked some other options in this Instagram post on my Liketoknow.it app. Check out the famous Cult Gaia bamboo bag here. I love all the new styles!
3. Statement Sunnies – Go big or go home. It's all about the big frames this year! You know how much I love Quay sunnies and these are no exception.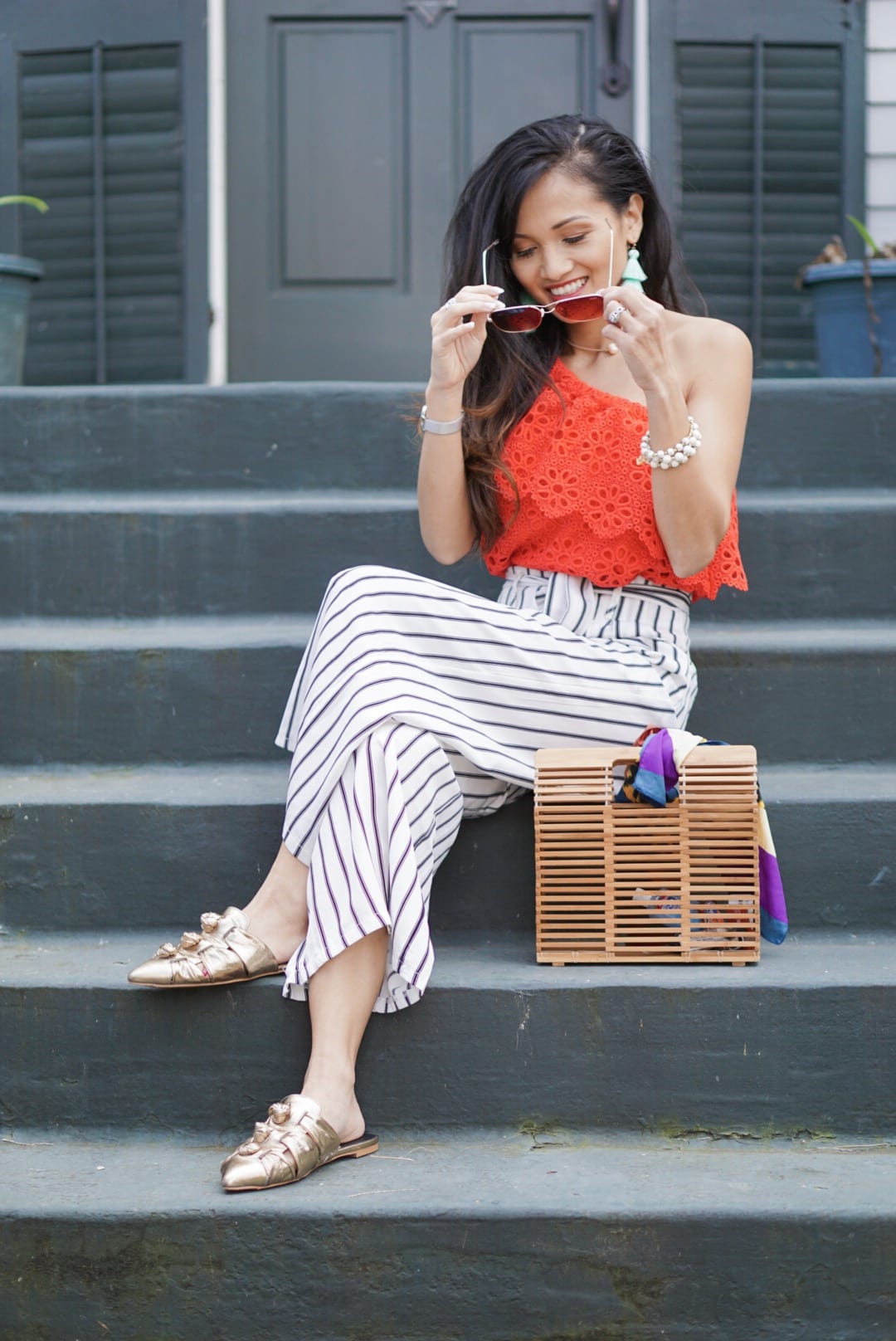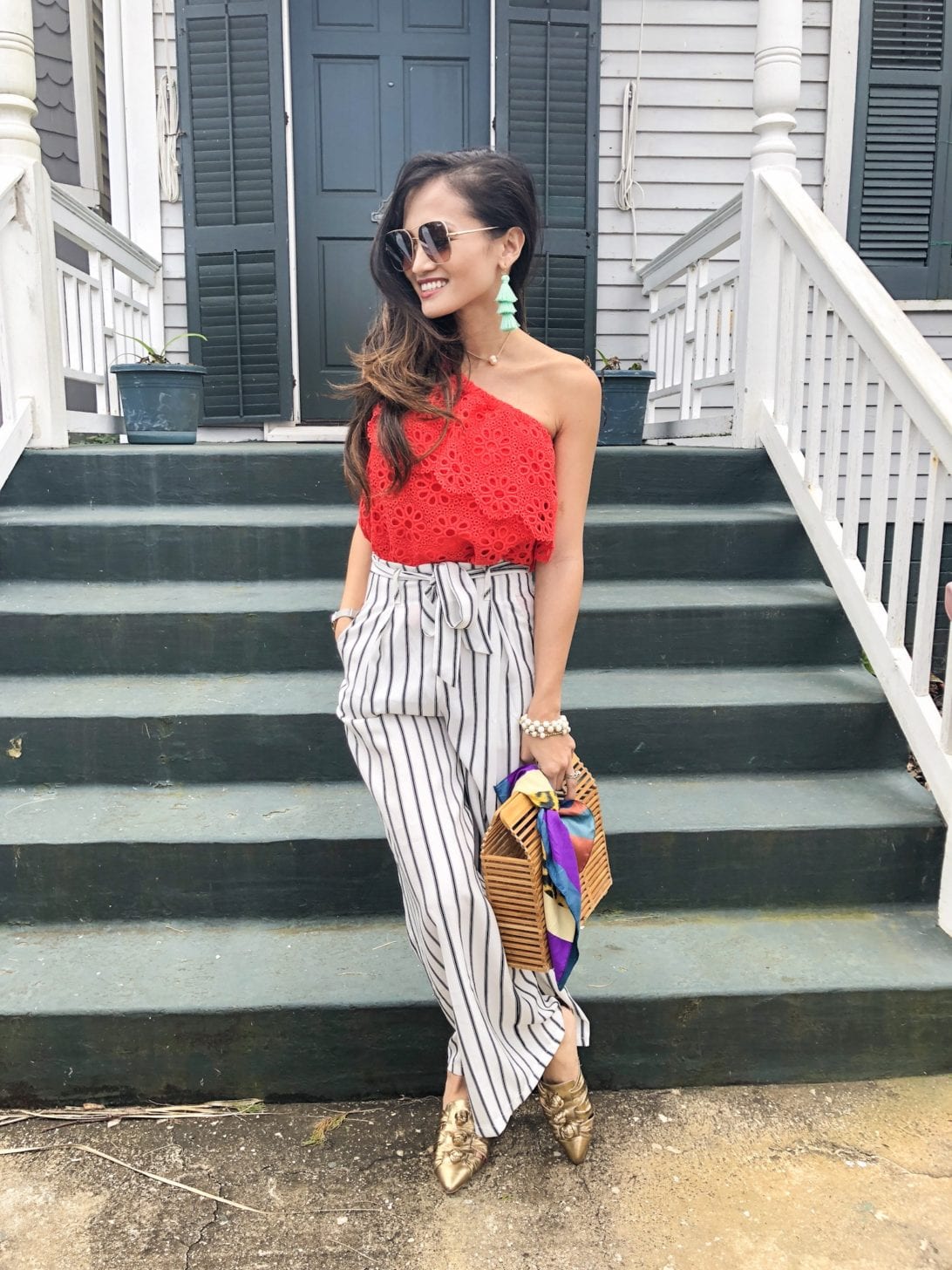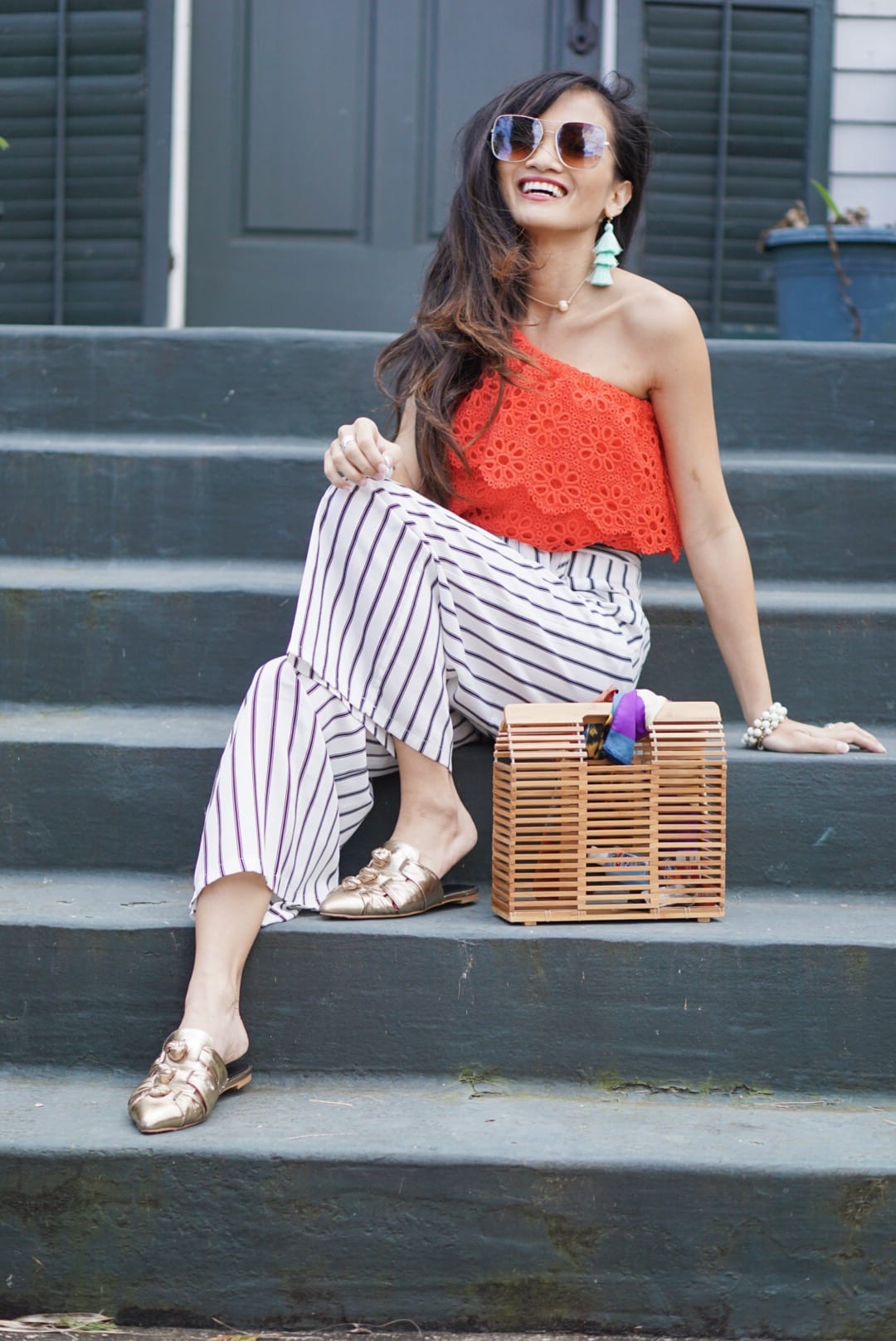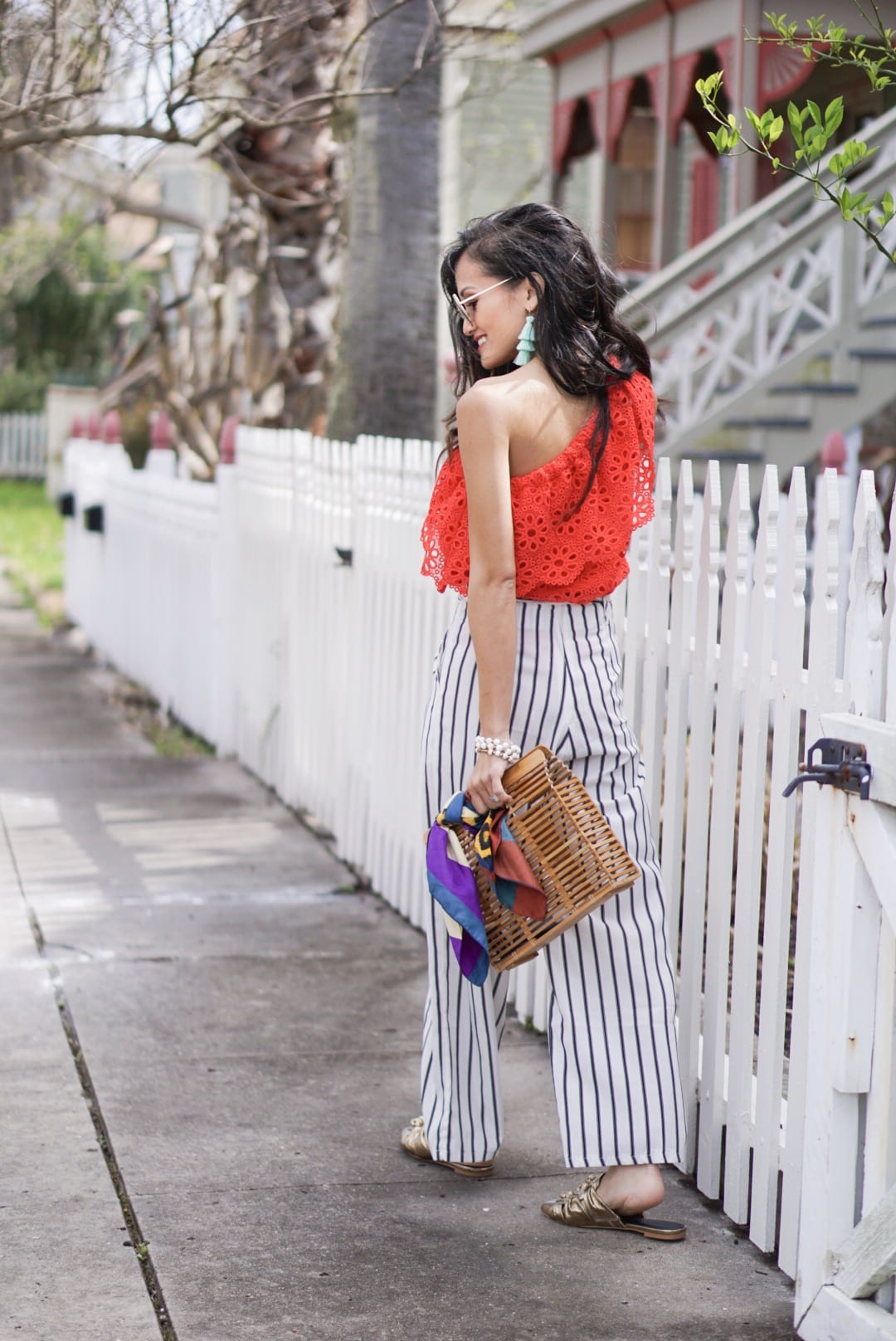 SHOP THIS LOOK:

First of all lets look at this cute one shoulder eyelet top! I absolutely love everything about this top, especially the ruffle detail. It also comes in white! Check out more BB Dakota tops here. These tie front striped pants are a personal favorite, and you might have seen them in this work wear look here. Best thing about these pants is it's only $14! I can't get enough of my Rebecca Minkoff slides! They are one of my favorites slides I've ever owned. I also wore it in this post too. Check out these spring slides here. I hope you enjoyed this look and my 3 must have accessories for spring! Jayden has his first t-ball practice today, and I am excited! I will be sharing more on Instagram! Have a great day everyone!
.
P.S. Subscribe for weekly newsletters so you never miss a single post!