FEATURED ON THIS POST:

Hi friends!
Hope you had a great weekend. We just got back from celebrating one of our dear friends wedding day! It was a beautiful wedding, and there's nothing like ending the year with celebrating the union of two people you love. We had the best time celebrating with our friends and family and also reminiscing on the journey that took us to this very moment. Time has a way of flying by, and the next moment it's a brand new year. Today will be my last post of the year before I share my 2018 recap in the New Year. I wanted to share this sexy and daring dress that is not only perfect for the New Year but for your next red carpet event. Inspired by the Golden Globes next week I thought this dress would be perfect for the occasion. Check out more of this look below.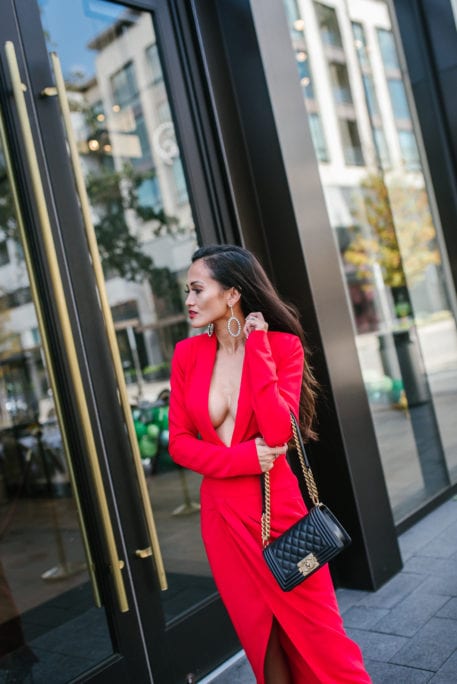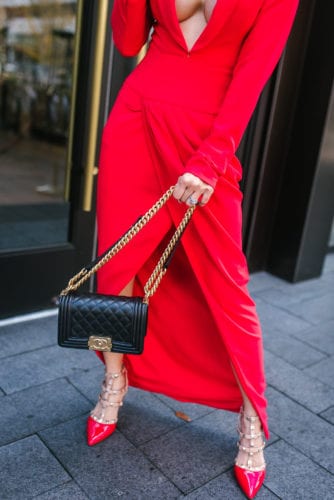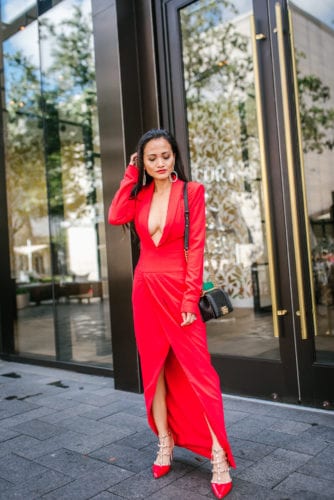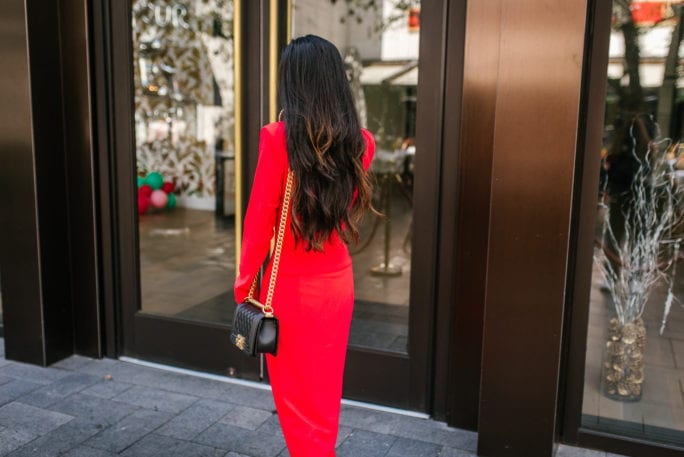 SHOP THIS LOOK:

I bought this dress from Revolve, and unfortunately even the XXS small was still too big for me. I had to alter it to fit me better. So if you are petite like me beware you might have spend a little extra to make it fit better. It is a gorgeous dress though, and I don't regret getting it. It really does make you feel like you are in Hollywood. I was a little worried about this dress because of how low cut it is, but then I remembered it's just breast. I recently had breast surgery earlier this year and I promised myself I would not be self conscious about having bigger breast instead I would celebrate them. So if this year teaches me anything it's to be bold, to be daring, and honestly to not let anyone's opinion of me affect how I see myself. So here's to a New Year, a Bolder and Better version of me, and to the best year yet. Happy New Years Friends! Stay safe and may your new year bring you tons of blessings and good fortune.
Photos by Photos by Banavenue Photography.