Happy Friday everyone! Hope everyone has a great week. My mom left for Jerusalem to go on a pilgrimage with her church friends for two weeks. I miss her already, but I am praying she has a fun and safe trip. I know this was a dream come true for her. Today I wanted to share this adorable striped button down with the cutest sleeve and back detail and share how you can dress this everyday top for spring. Check out the post below!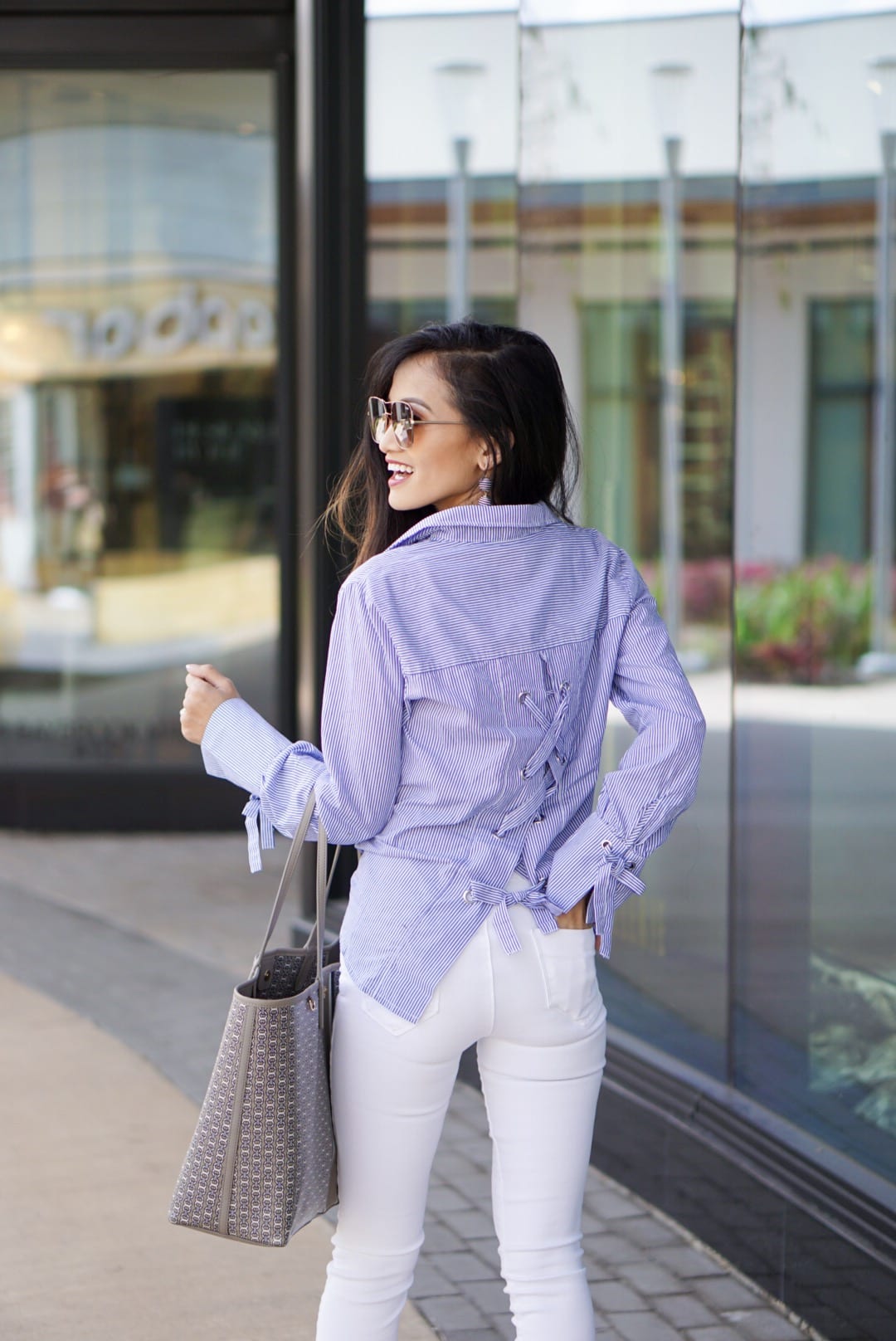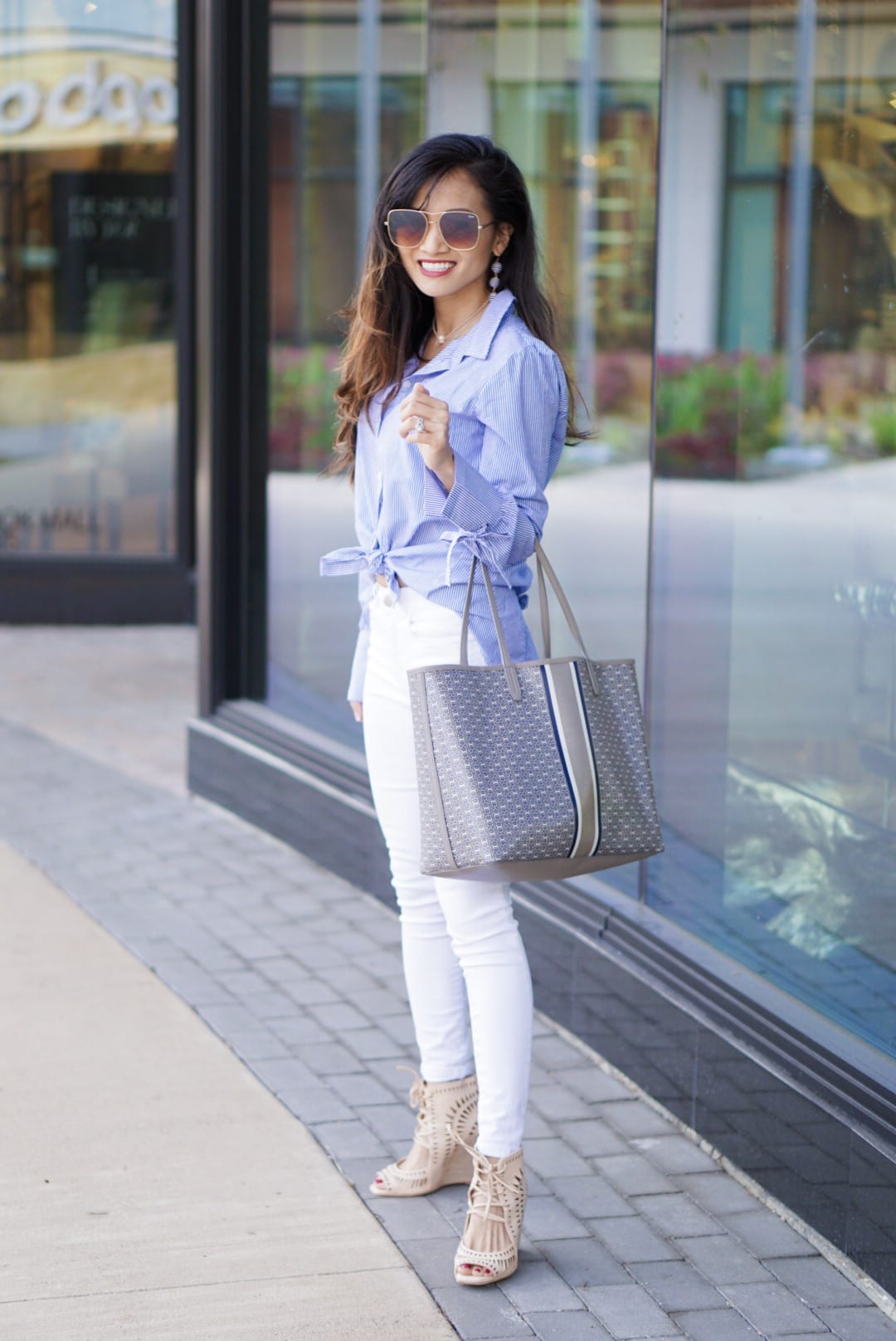 3 Tips to Dress Up Your Striped Button Down for Spring
1. Tie a knot in the front – My friend actually suggested this to me during the shoot. I had it straight down like the picture below at the beginning of the shoot but I wasn't feeling it. Instantly I felt more confident with a cute little knot in the front.
2. Add wedges – ditch the loafers and the boots, and time to bring out your cute spring wedges like my new personal favorites shown here. This neutral wedge will elevate your look and coordinate well with a striped button down.
3. Wear white pants – White is a nice bright neutral that brings a spring look when paired with a button down. I love wearing white pants during the warmer months.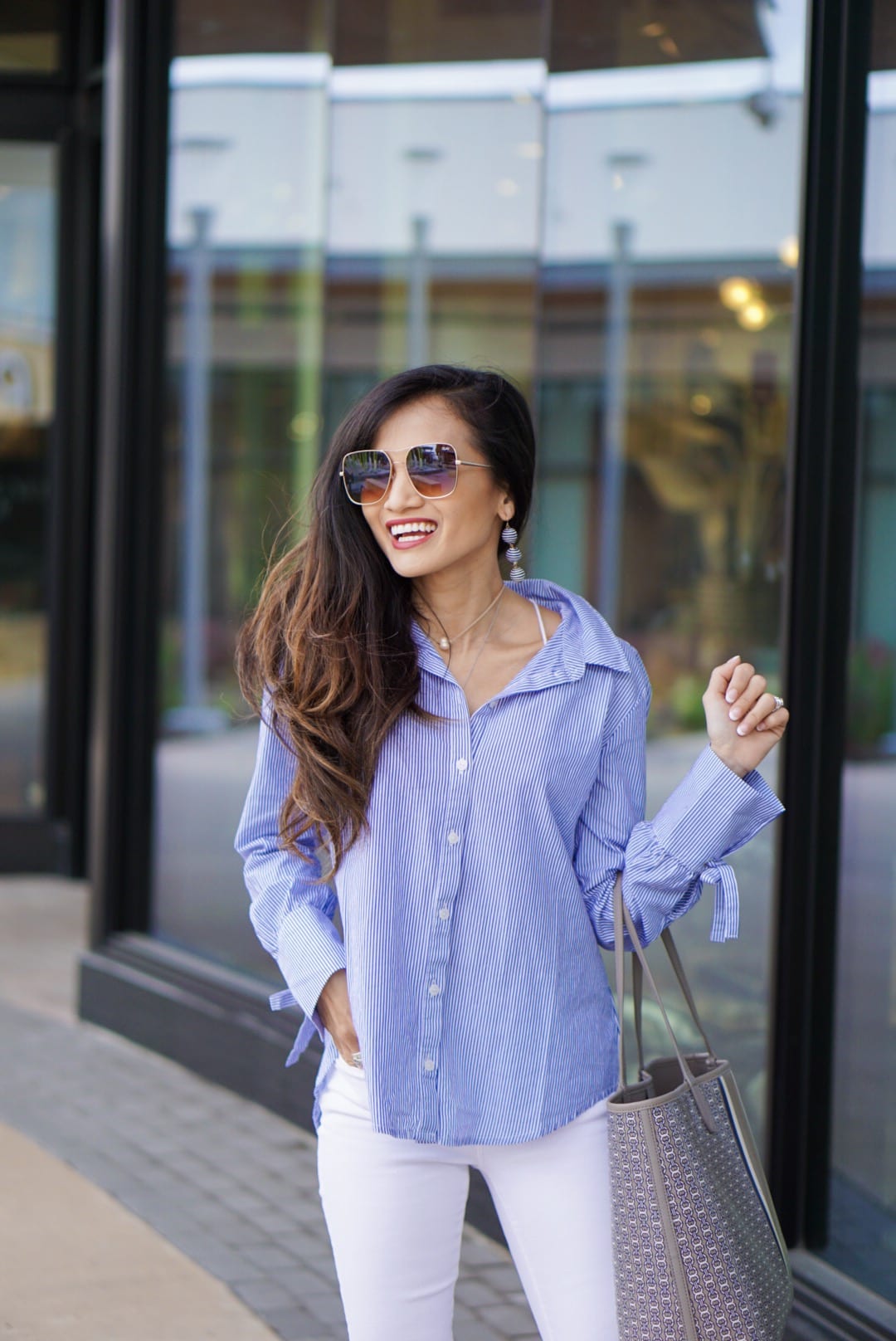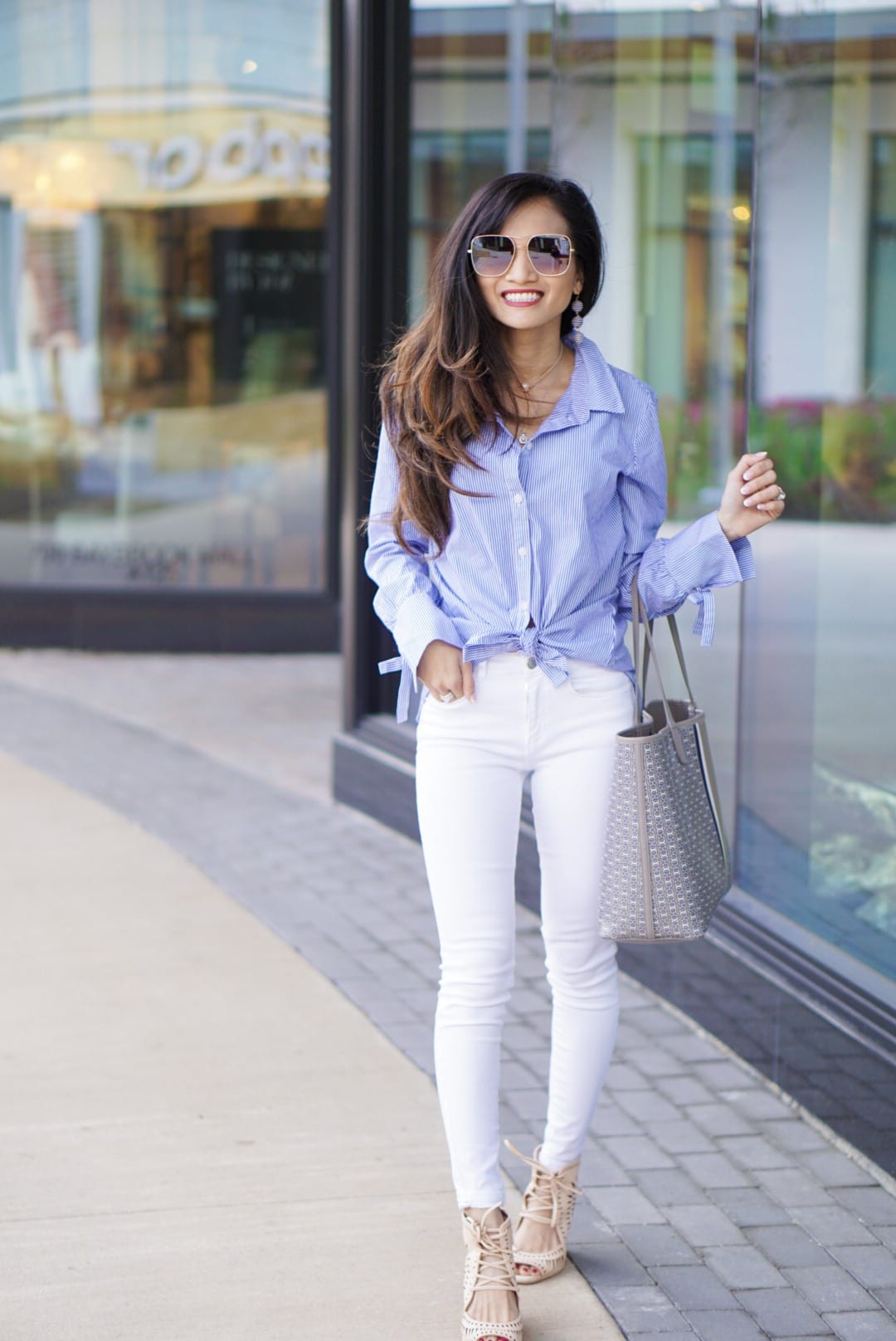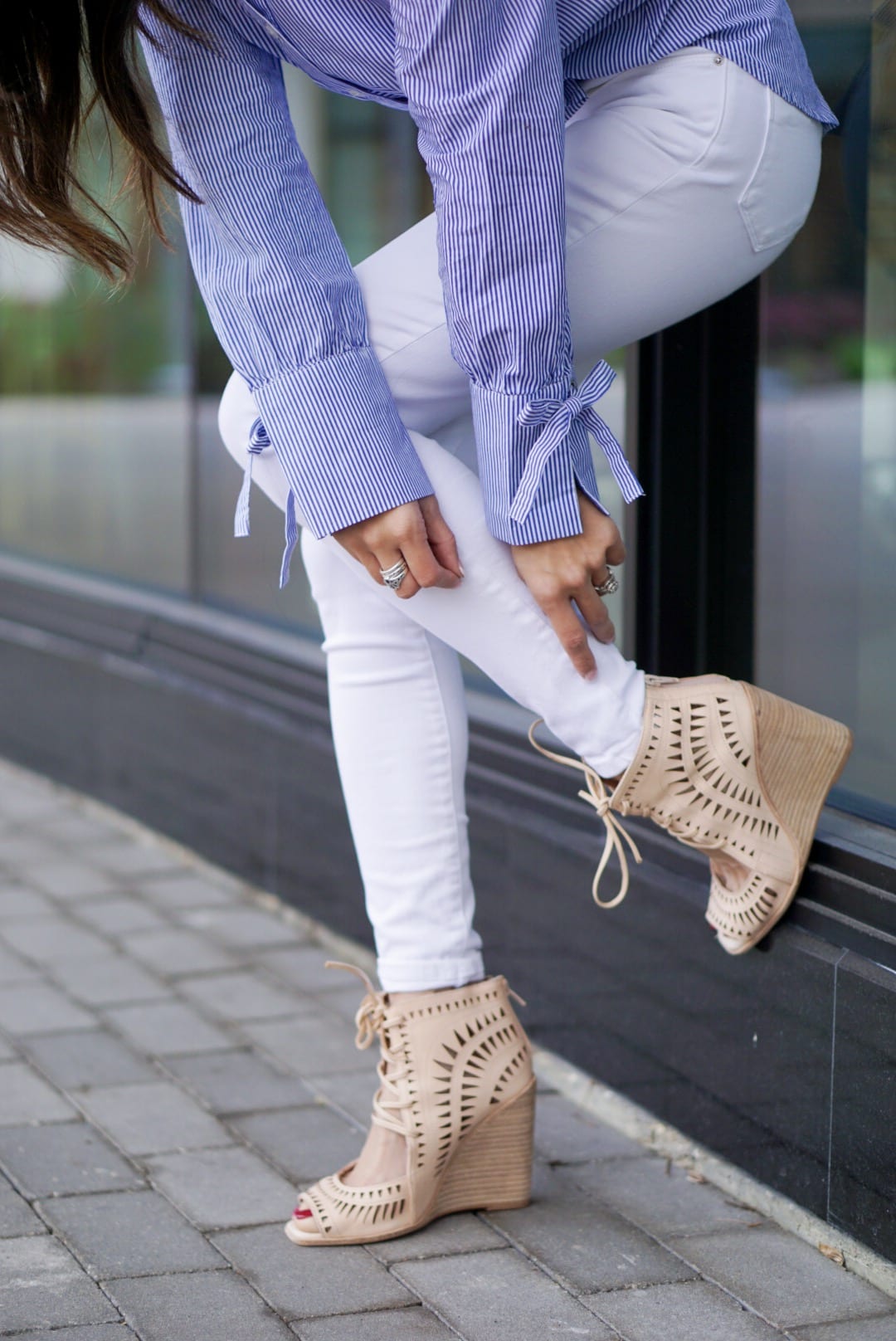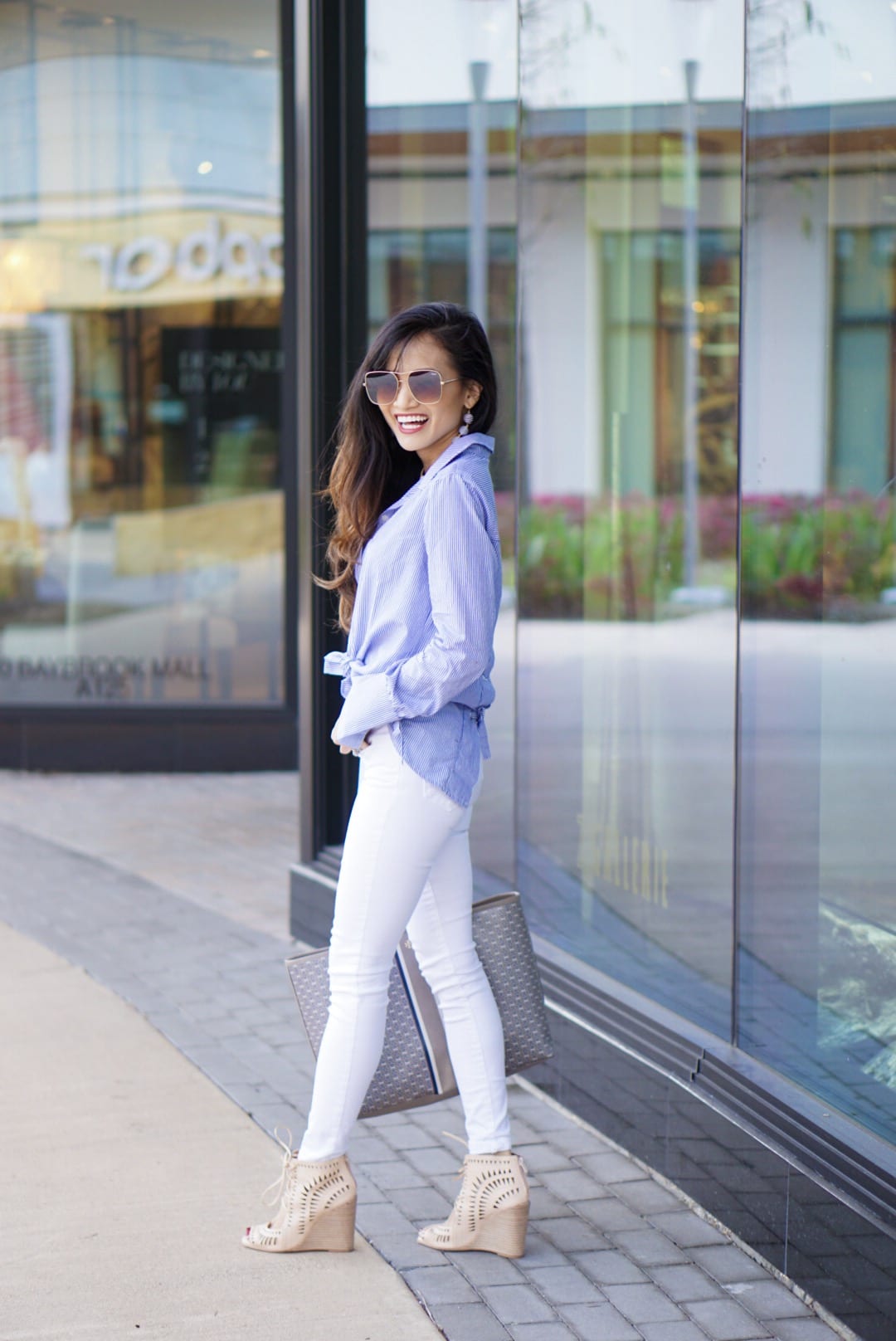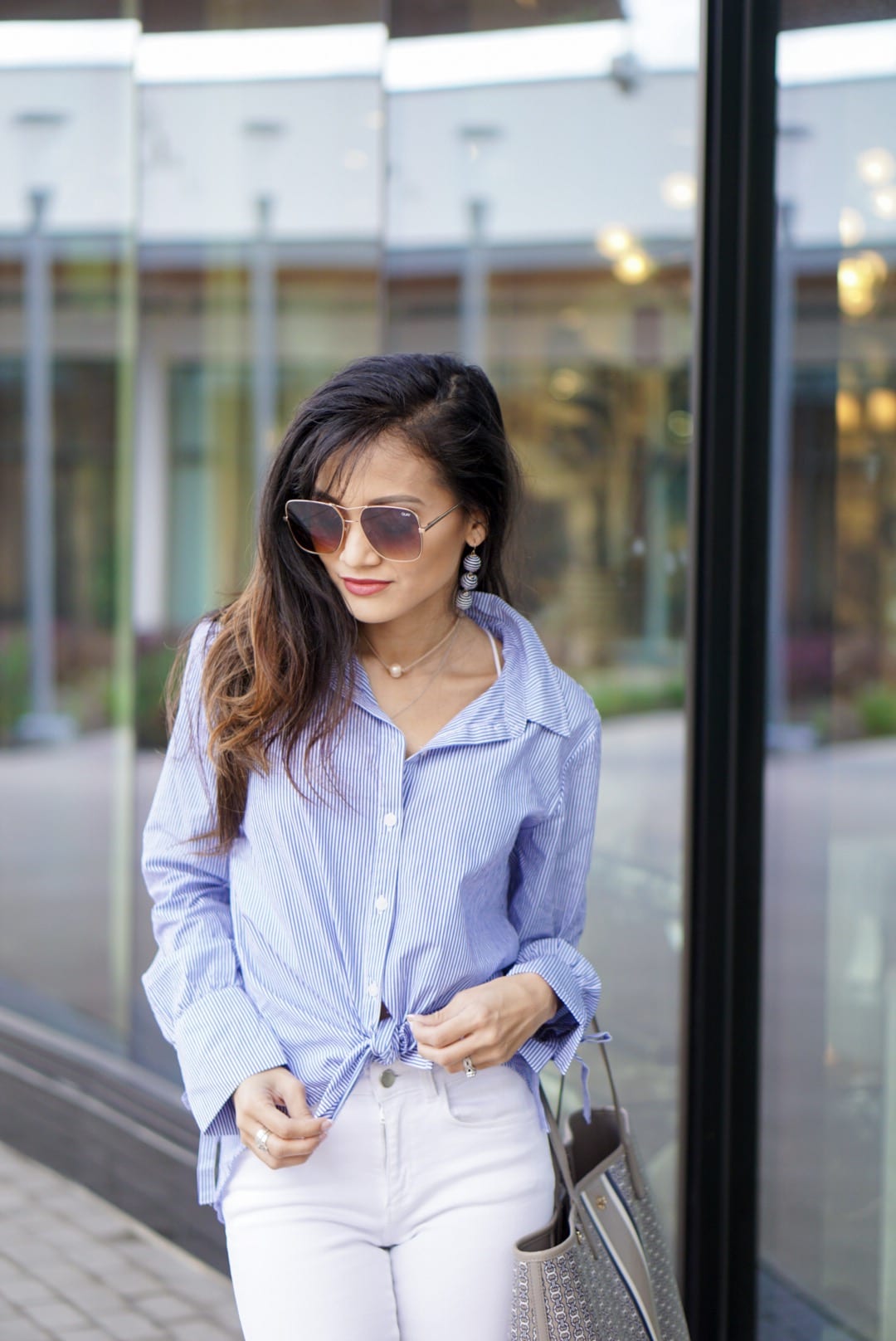 SHOP LOOK:

I hope you enjoyed my tips on dressing up your striped button down for spring. I still can't get over the lace back detail and bow sleeves on this top. How cute is this striped button down? It's a perfect everyday piece to add in your closet. I know it will be a repeat this season. Comment below and let me know what your plan are this weekend. I hope everyone has a great weekend!
P.S. Subscribe for weekly newsletters so you never miss a single post!