Happy Friday everyone!
Can you believe it Spring Break is already here. Do ya'll have any plans for the week? We are staying local for a couple of family events and I will be finishing up my Breast Augmentation 30 Day Q&A for y'all so I can have it up by next week. Today I wanted to keep it short and sweet with a few of my Friday favorites including this pink striped boyfriend blazer. Check out what things made the top of my list in today's Friday Five Favorites.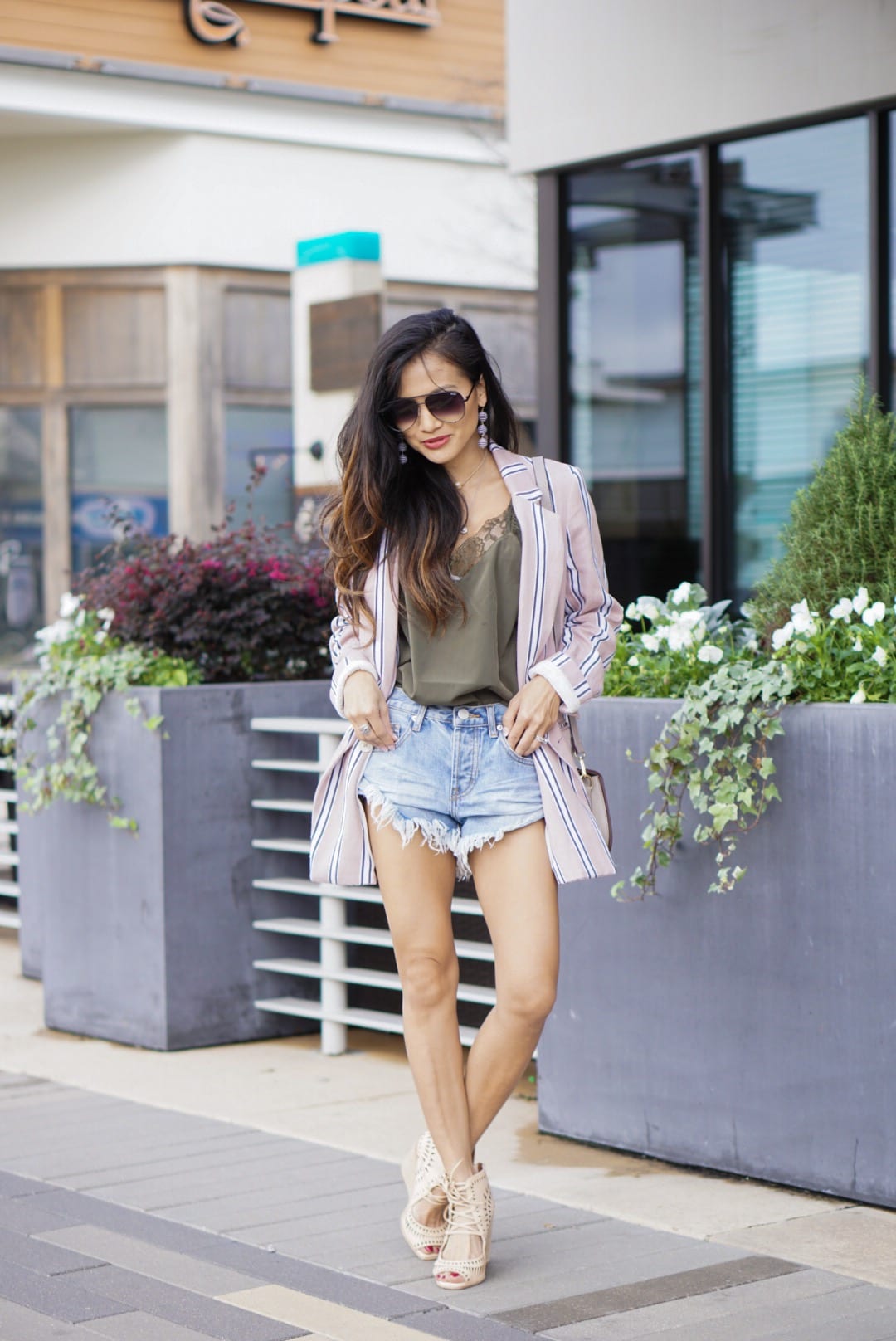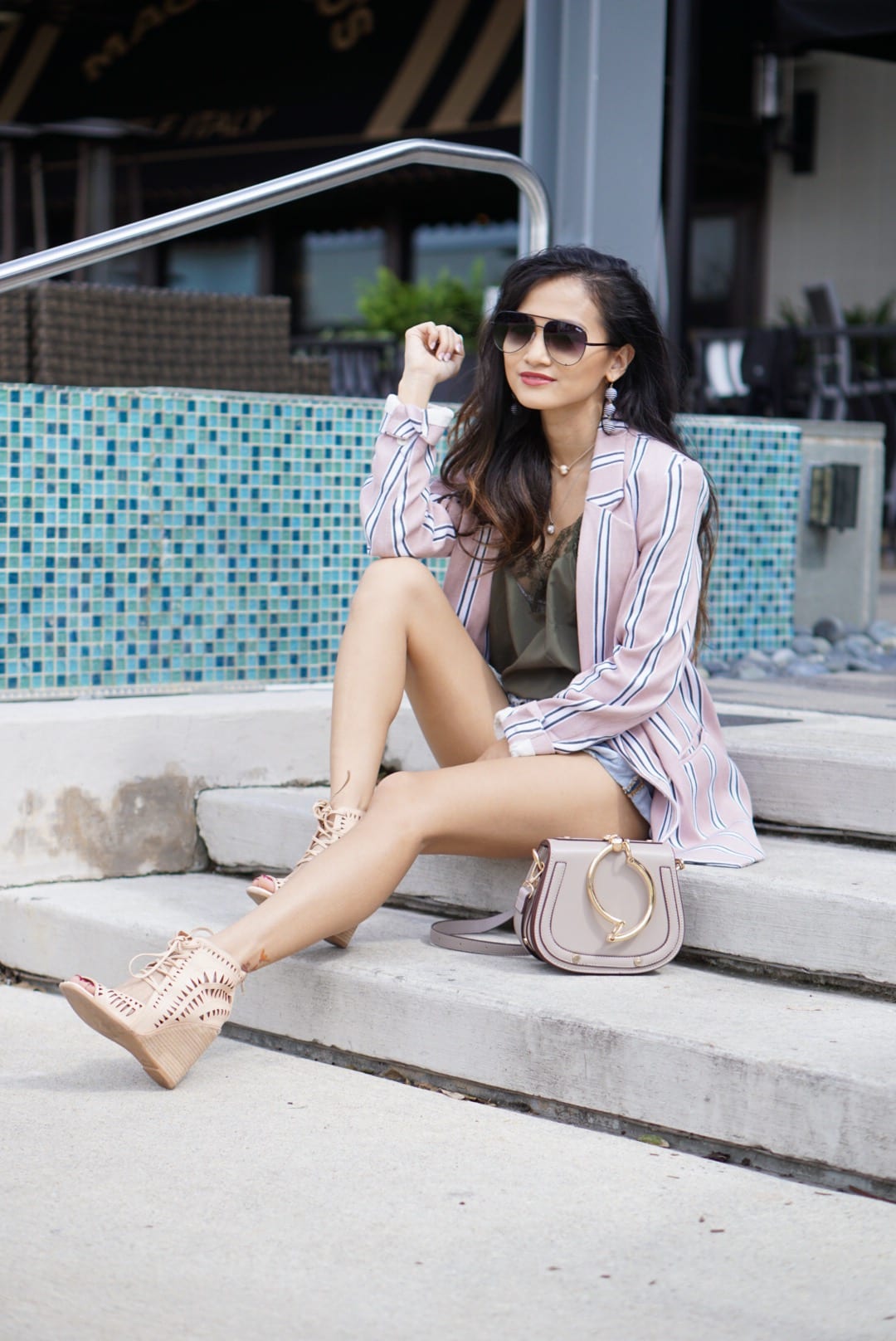 Friday Five Favorites
1. Boyfriend Blazer – Alright you've seen me wear this multiple times including my weekend at Magnolia, but that's why it makes my top pick for this week's Friday Five Favorites. This boyfriend blazer is versatile and can be worn dressed up or dressed down. I love the striped pattern and the pink blush color for spring. I am also a fan of this yellow boyfriend blazer  for spring. You can never go wrong with a boyfriend blazer to layer with.
2. Boyfriend Cut off Shorts – It's officially shorts season! I love a good cut off short however it was hard for me to find ones that fit my petite frame. I am a 23 occasionally a 24 in shorts. And this season I wanted shorts that didn't fit too tight around my legs. If you saw my try on sessions on Instastories you saw I had zero luck with this brand. There shorts fit way too big and baggy, even with the 23. But I did find this brand in a 23 that fit great, and this one in a 24 for a boyfriend look!
3. Jeffrey Campbell Wedges –I can't get enough of these wedges for spring. Not only are they fashionable but comfortable too! I have been eyeing these for about a year now and I finally took the plunge. They are definitely worth it! I did find a  similar style which are just as cute for only $60!
4. It Cosmetics Universal Brow Pencil – I've always used this for my brows, which I love, but I used the It Cosmetics brow pencil for the first time and loved it. I like how much more precise it is and gives your brows a more defined look.
5. Aussie 3 minute Miracle – Guys I have been spending so much money on professional brand a conditioner that will work for my very coarse and dry hair and none of them works as good as this $3 three-minute miracle. I swear by it! It is a game changer. If you suffer from dry coarse hair like me, this stuff once a week works amazing!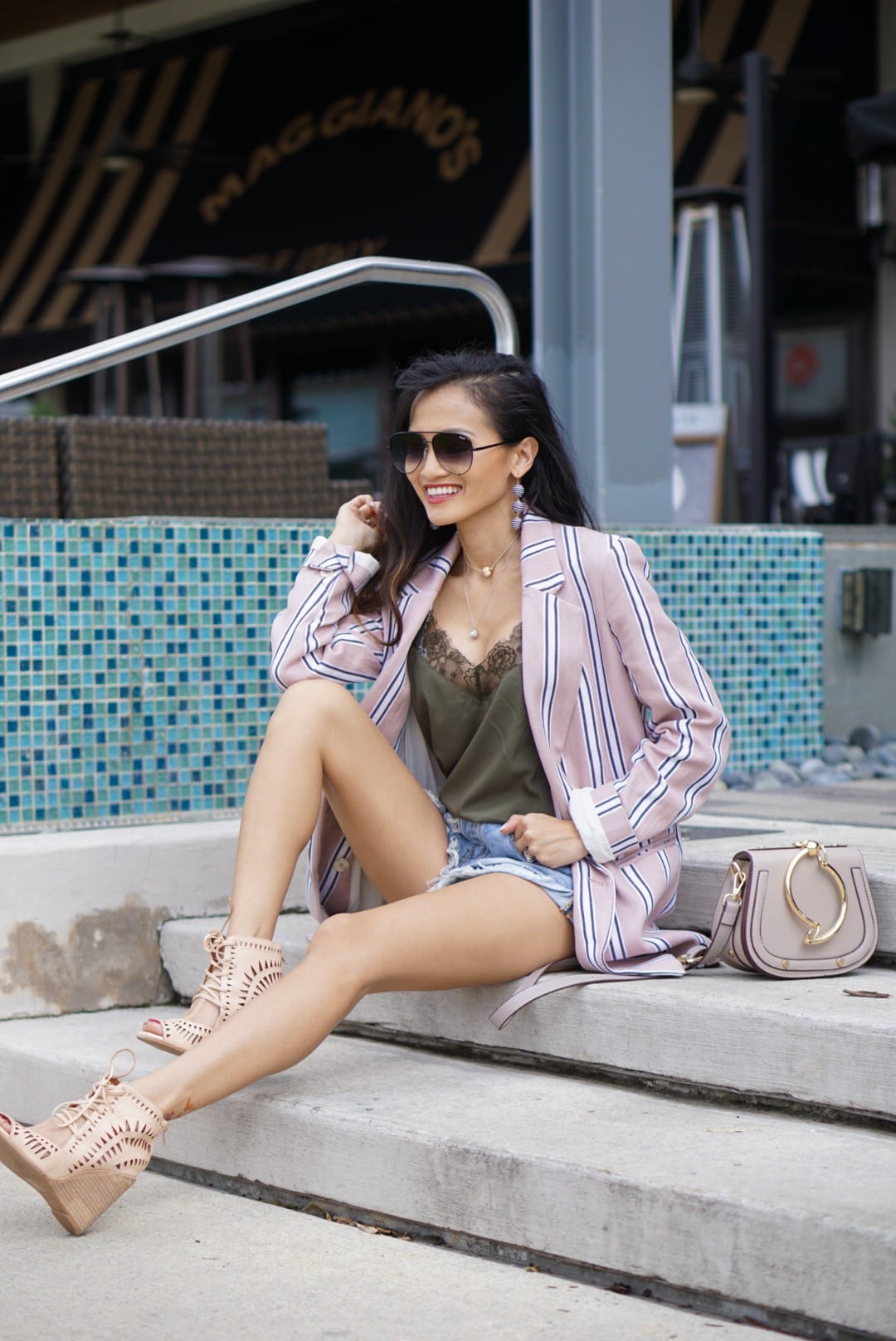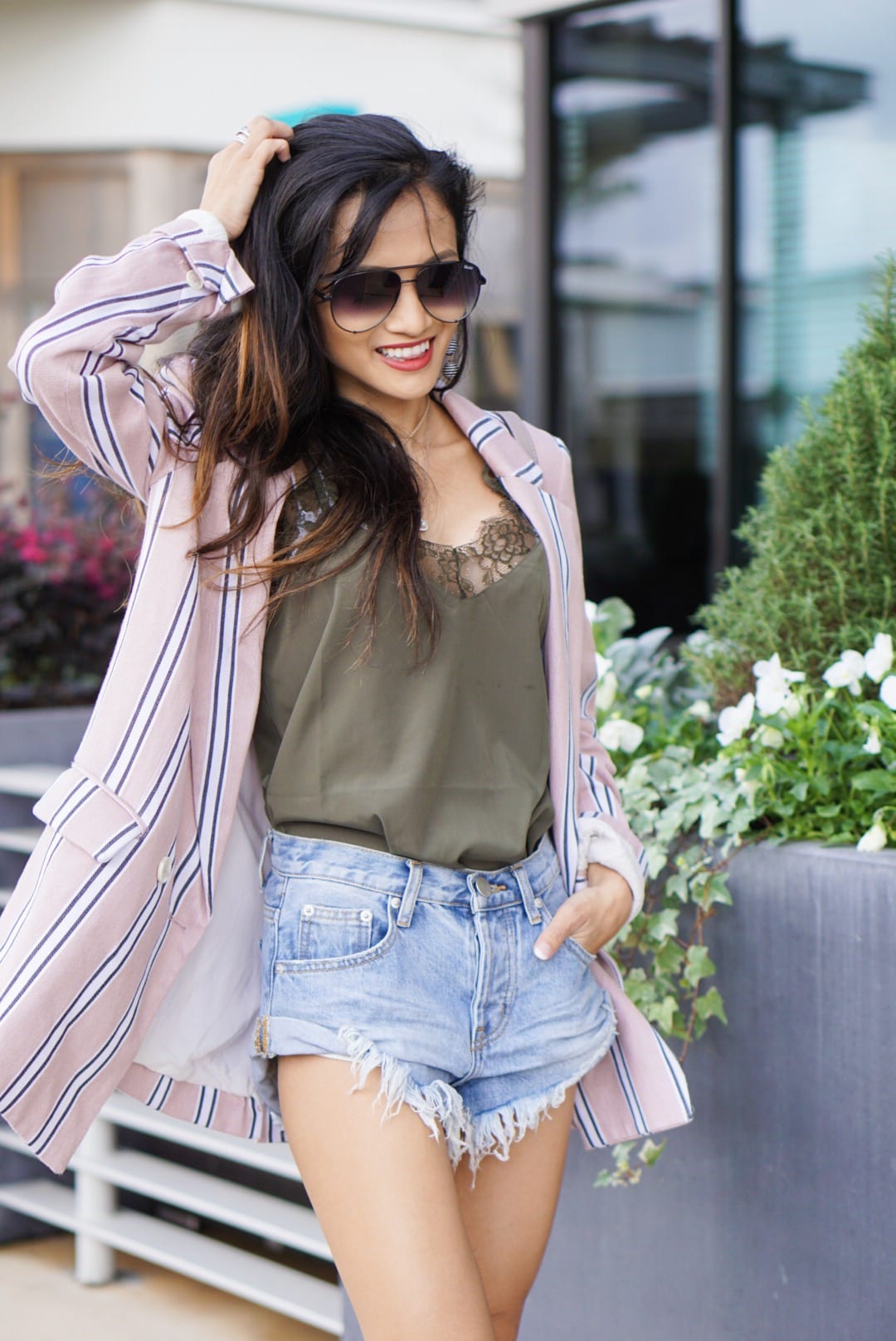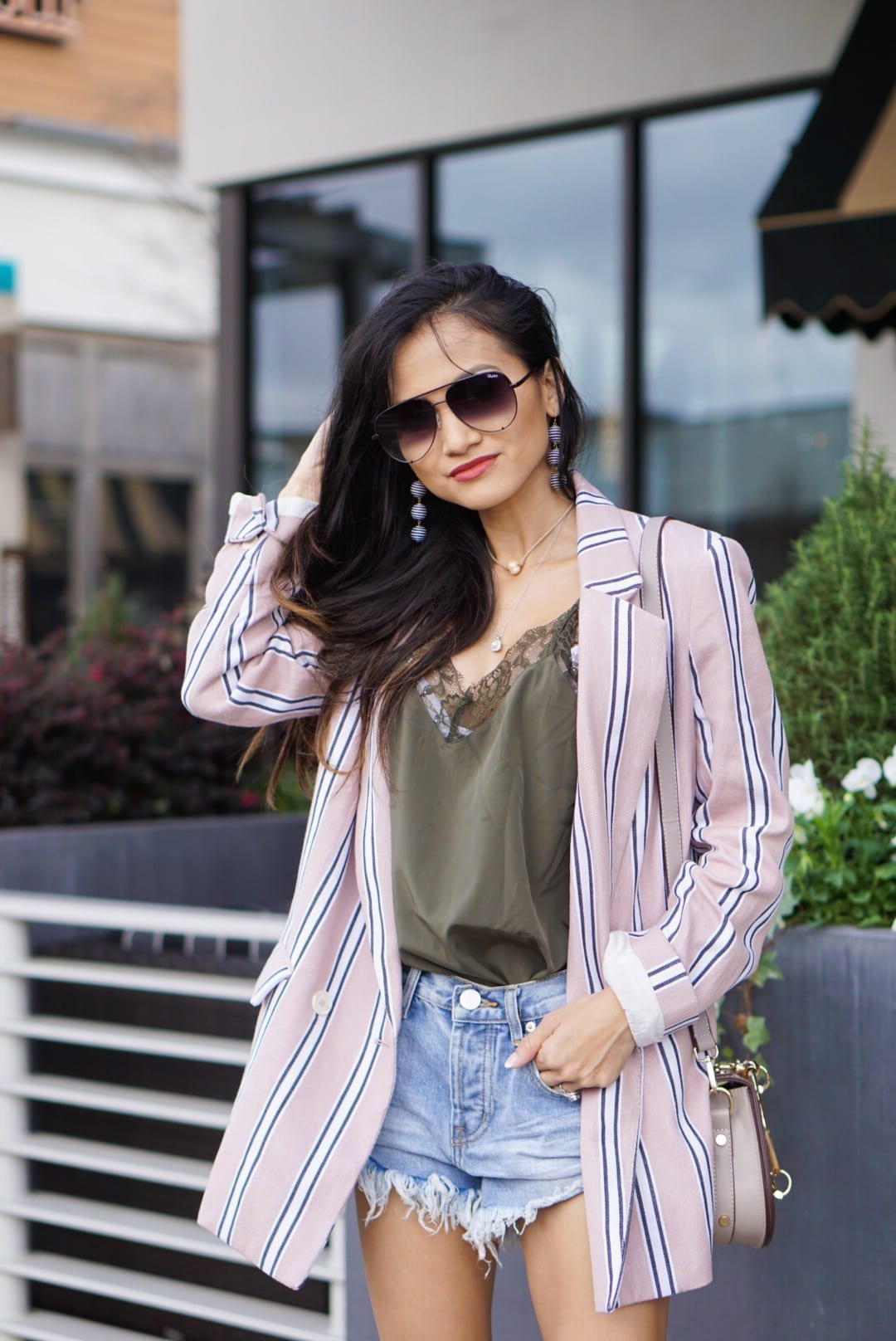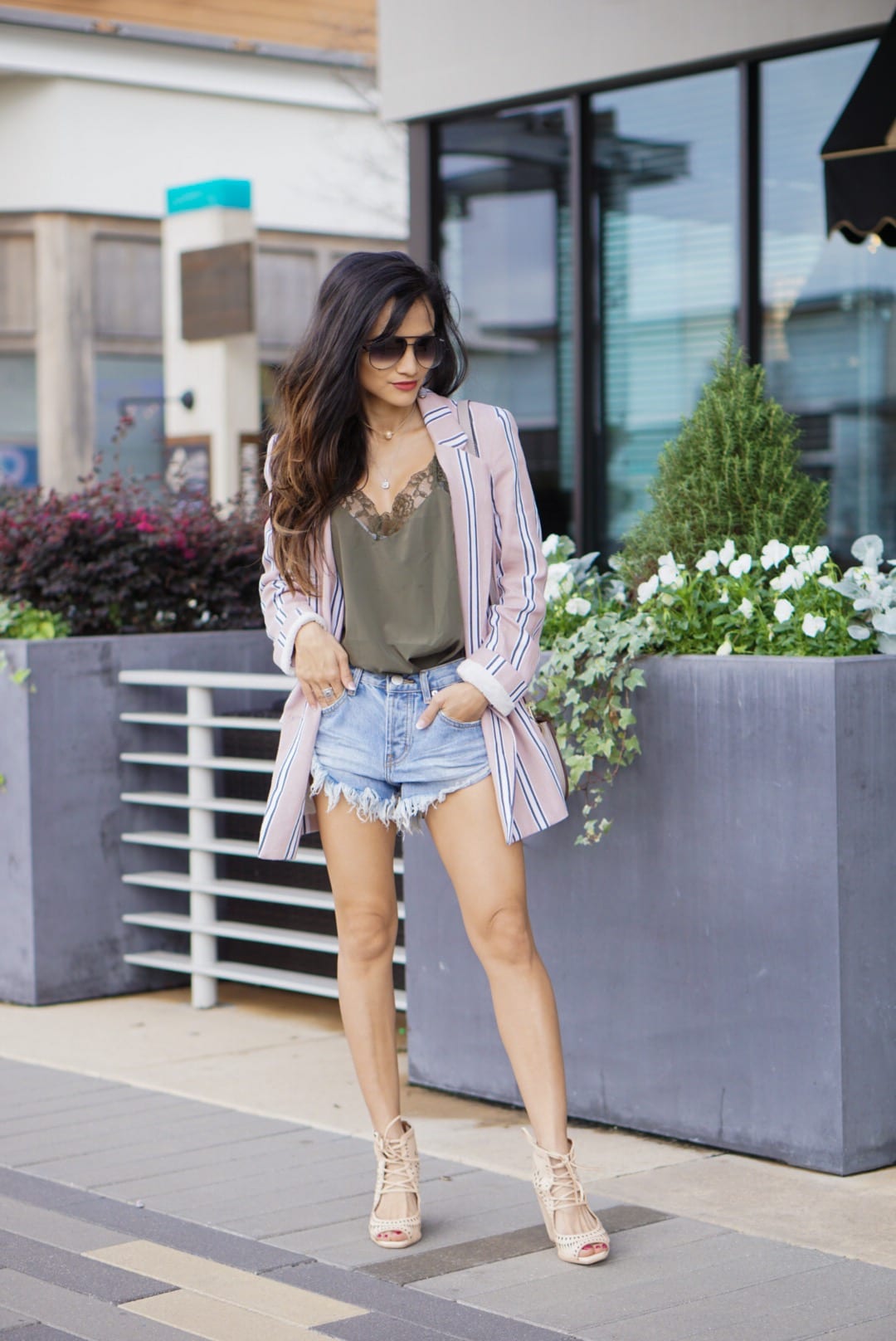 SHOP THIS LOOK:

I hope you enjoy this casual boyfriend blazer look and this week's Friday Five Favorites! Did any of them make your list? Comment below and let me know what you are currently loving. Have a great weekend everyone!
P.S. Subscribe for weekly newsletters so you never miss a single post!