Hey everyone! I am so excited to share this new video with ya'll. For my 30th birthday my family gifted me with a new Louis Vuitton bag. My husband took me to Saks 5th Avenue to the Louis Vuitton store where I picked out my first Louis Vuitton bag. There were so many choices but luckily I had a great sale associate and my wonderful husband there to help me pick out the perfect bag for me. I knew I wanted a luxury bag that I could use daily. Check out the unboxing video and the blog post below to see what bag I got, and also what I did to protect and prep my new Louis Vuitton bag.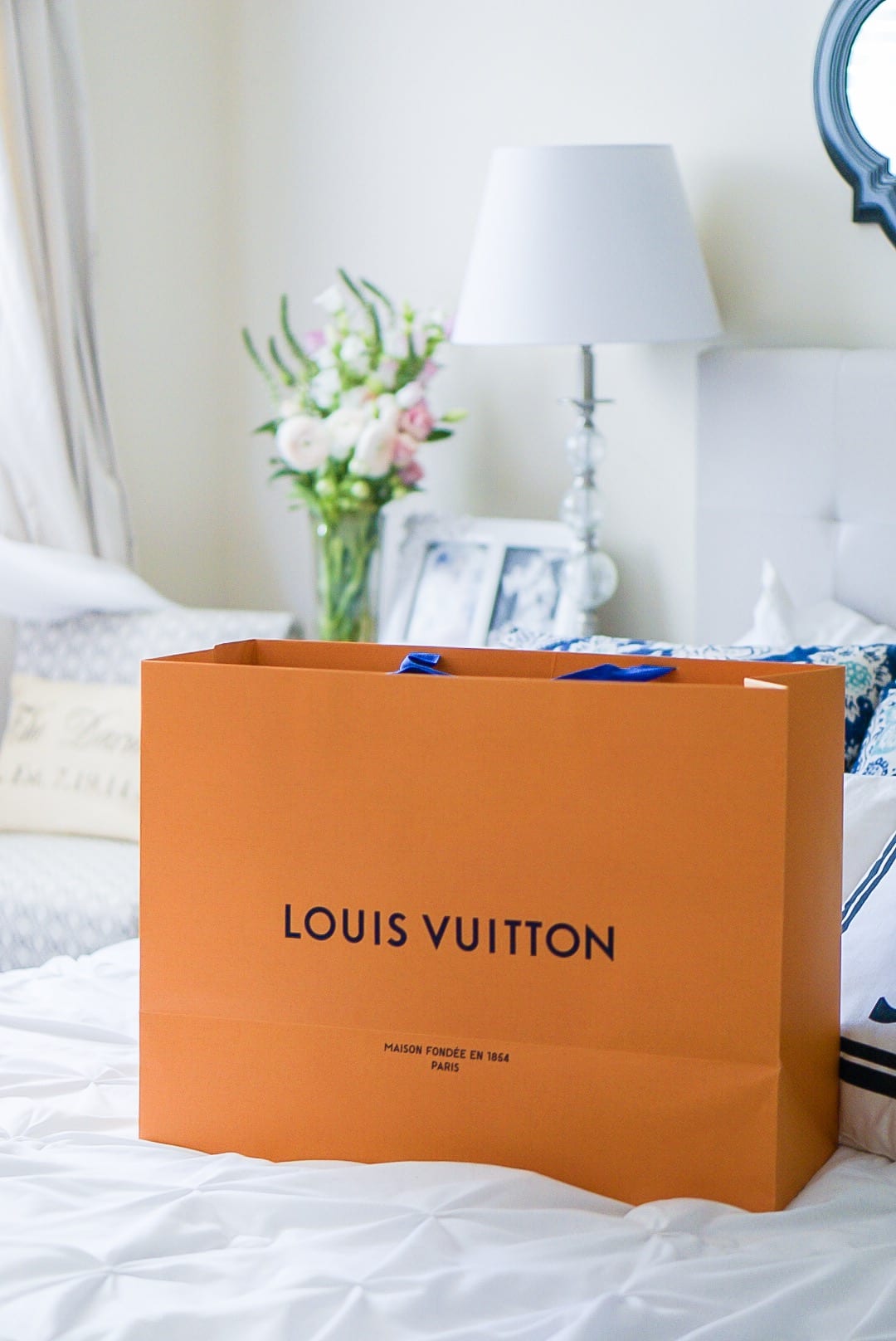 I love the bag and the box the bag came home in. They did such a good job wrapping it up. It was almost too pretty to unwrap!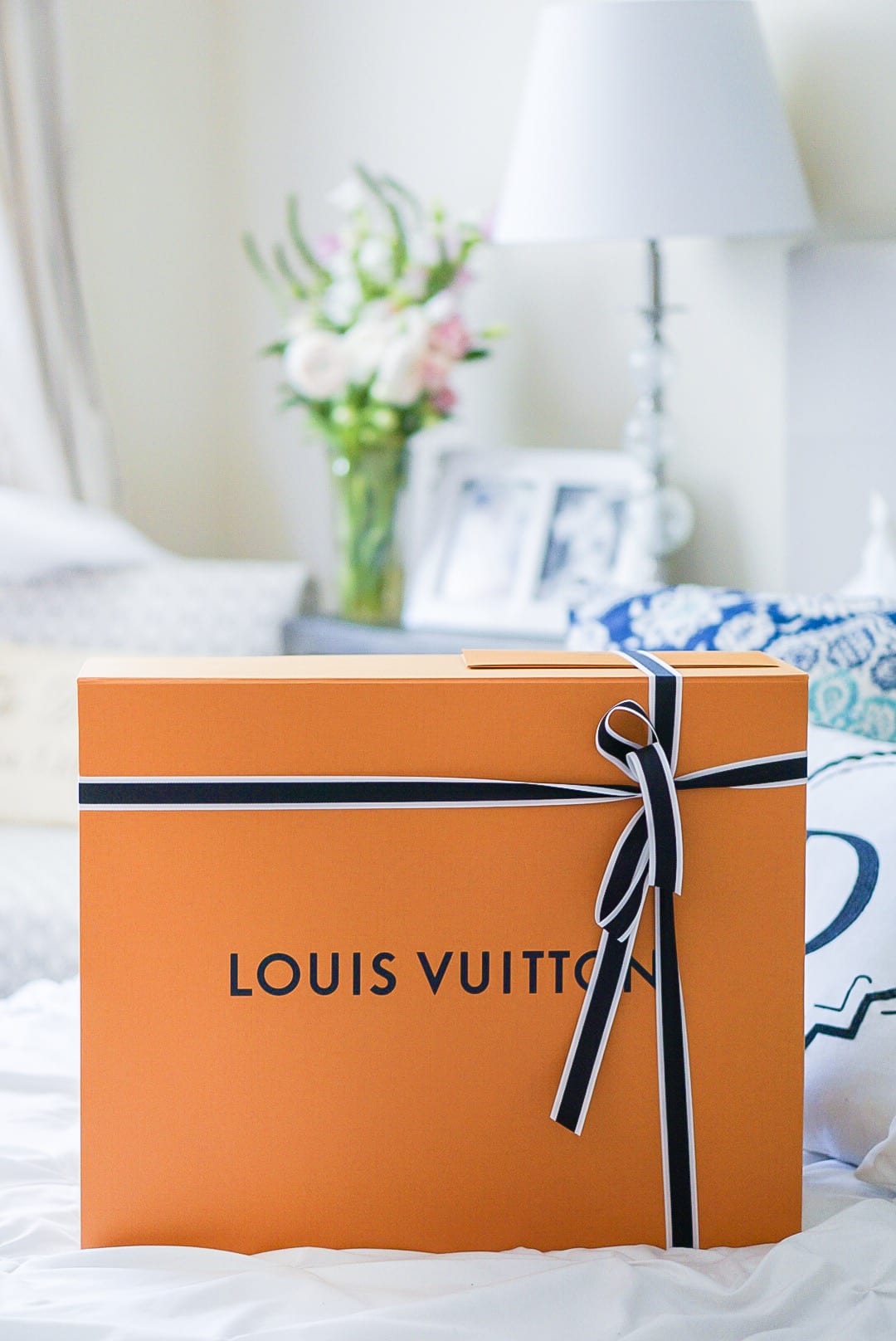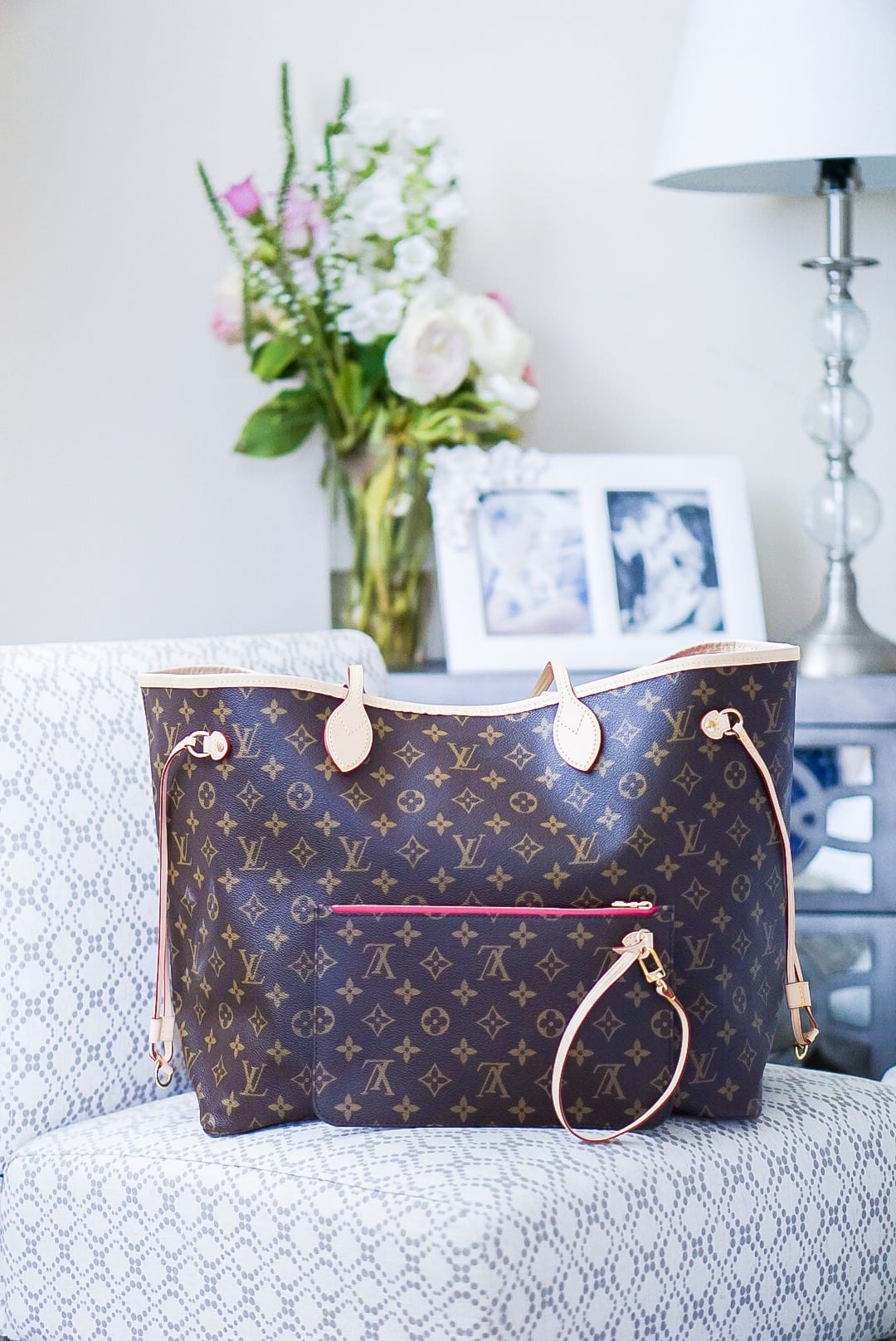 How gorgeous is this pivoine interior of my new Neverfull GM. I love the bold accent to the traditional monogrammed Neverfull GM. Below is the $20 organizer I bought that went perfectly with my Neverfull GM. I bought this size so it wouldn't be boxy, and I could sinch in the sides. I'm sharing size details about my organizer as well as how my bag looks scinched with the organizer in the video above.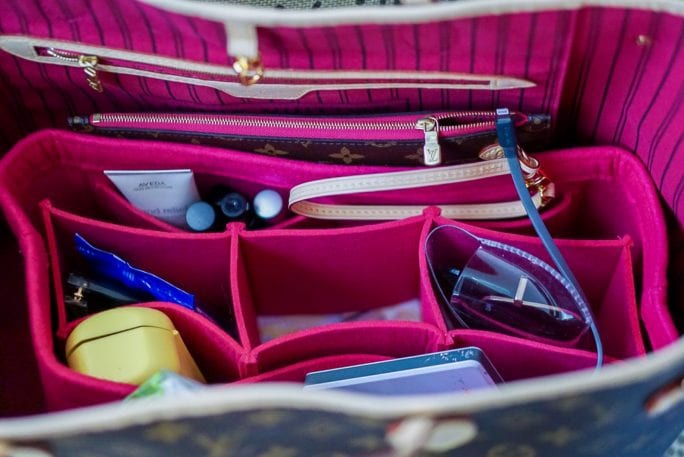 SHOP ACCESSORIES:

I hope you enjoyed this video and found it helpful in learning how to protect and prep your new Louis Vuitton Neverfull GM. I love my new bag, and so thankful for my family for getting it for my birthday. Plus it's the perfect tote to take on our next trip together! Check out my Instagram to see how I styled my bag with my outfits!
P.S. Subscribe for weekly newsletters so you never miss a single post!