Thank you Betsy Boo's Boutique  for sponsoring this post.  As always all thoughts and opinions are mine alone. Thank you for supporting those who support this blog.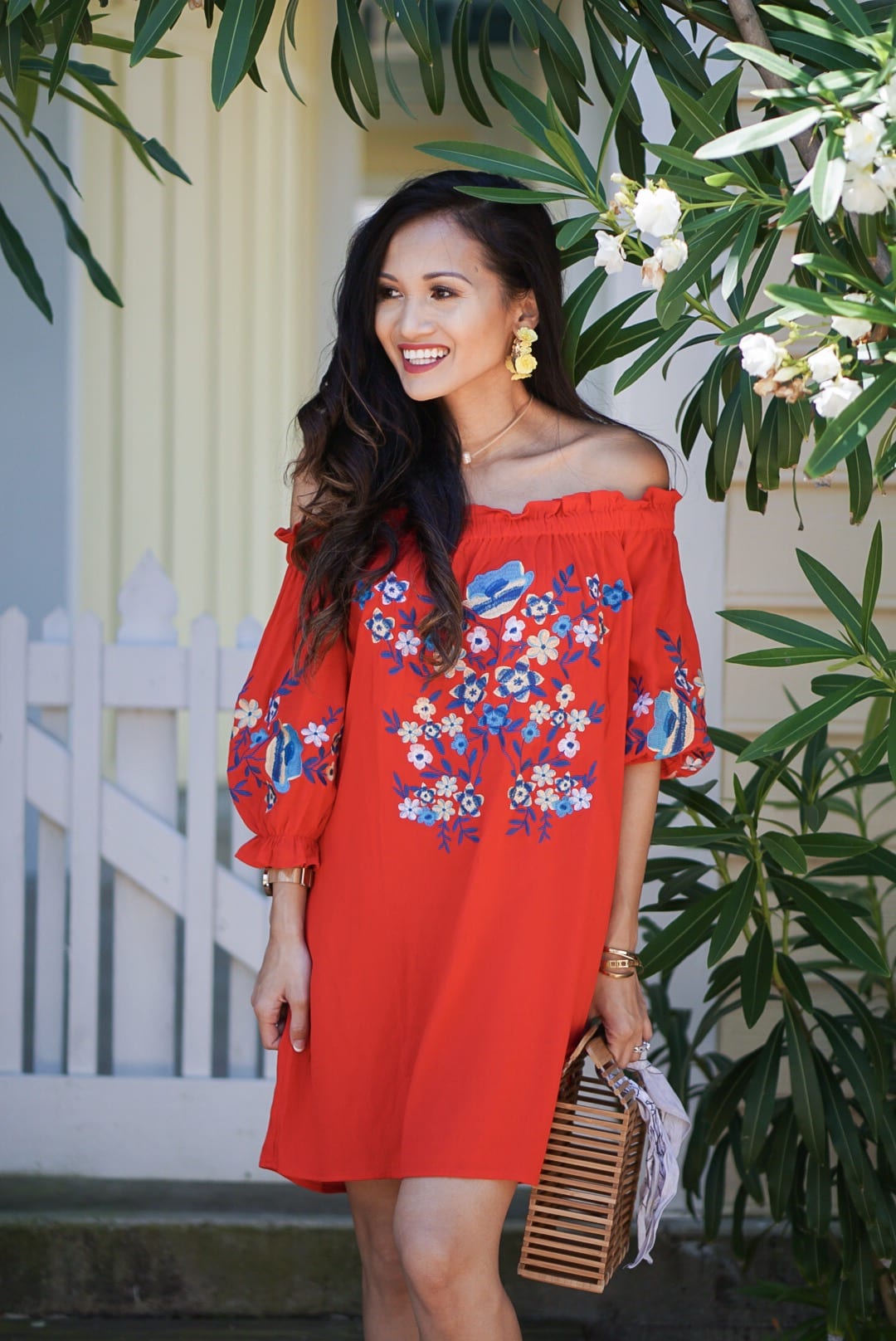 Happy last day of April! This month has definitely flown by! With May here, there are so many holidays to look forward to! Mother's Day, Memorial Day, and if you are from Texas Cinco De Mayo! Today on the blog I've teamed up with Betsy Boo's Boutique   to share three off the shoulder outfits to wear for those special holidays we have coming up in May! Check out these adorable spring/summer outfits below!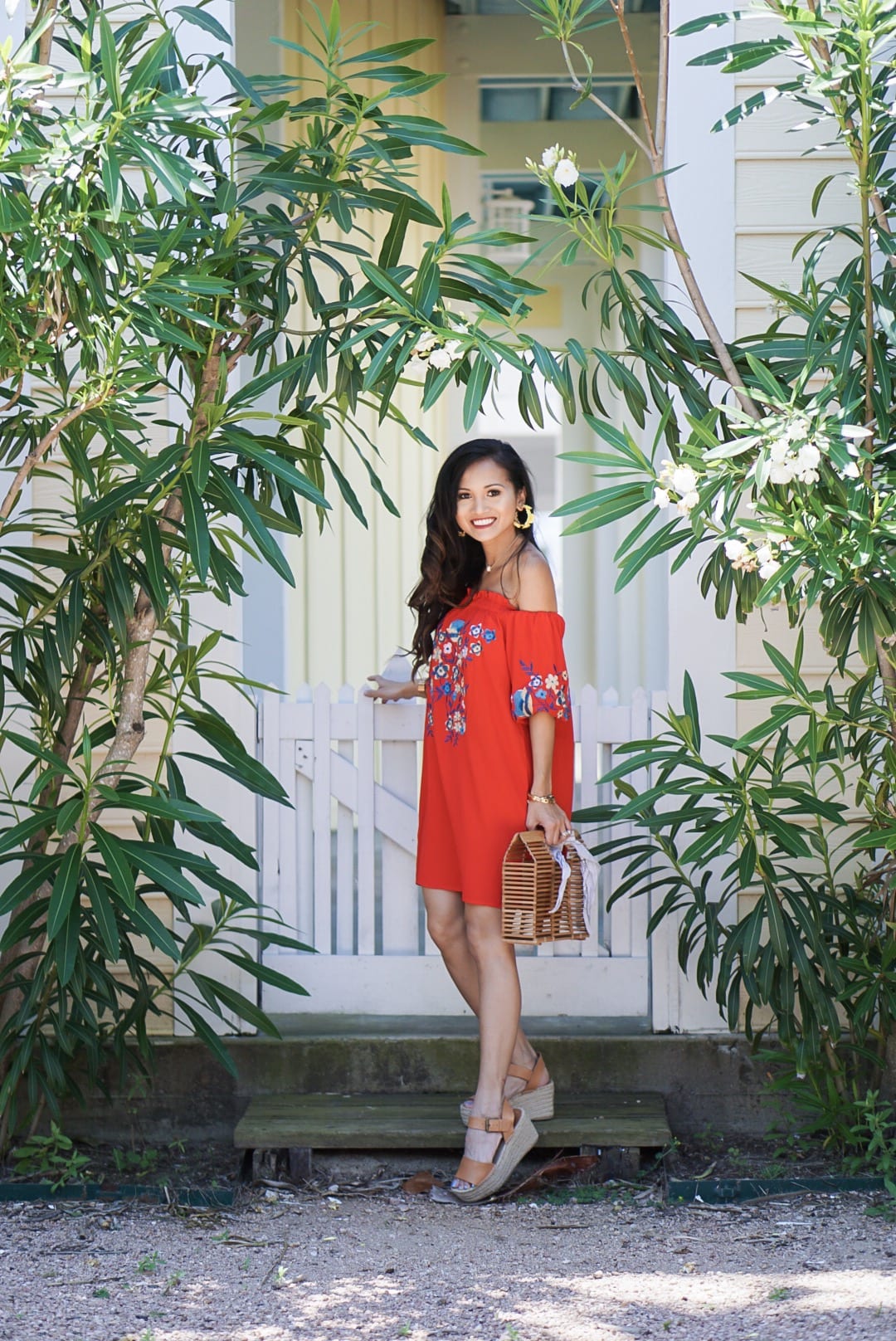 First up Cinco De Mayo! This year Cinco De Mayo falls on a Saturday which gives even more incentive to celebrate! Though it may not be the real Mexico's Independence Day, it has become a fun tradition here in Texas to celebrate Cinco De Mayo. And nothing says Cinco De Mayo like the beautiful embroidered red off the shoulder dress. Plus it makes a perfect vacation dress or even as a beach cover up for only $50! I paired this dress with my favorite wedges, my square bamboo bag you've seen me wear multiple times, and the cutest floral half hoop earrings.  This dress will sure make a statement at any summer celebration!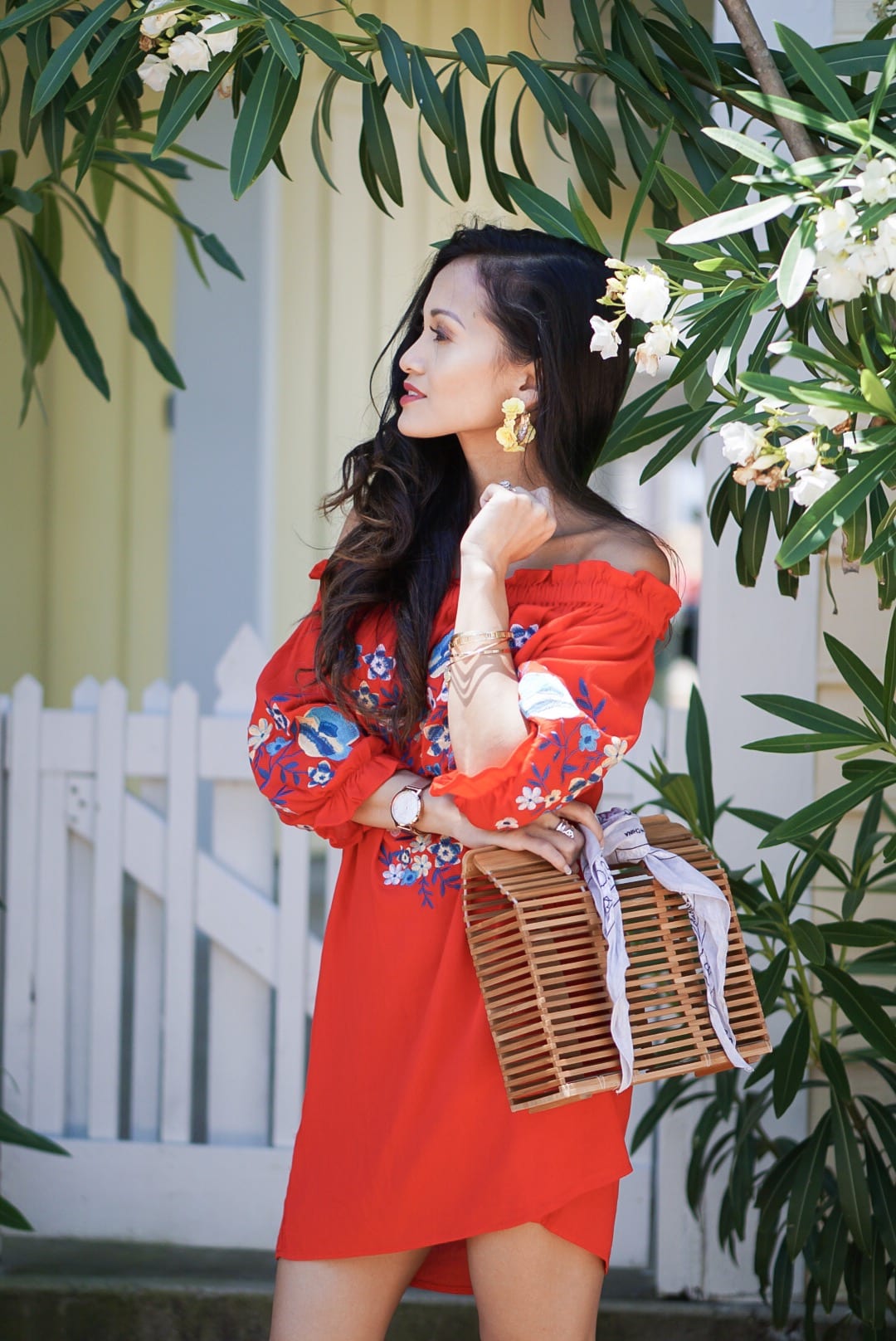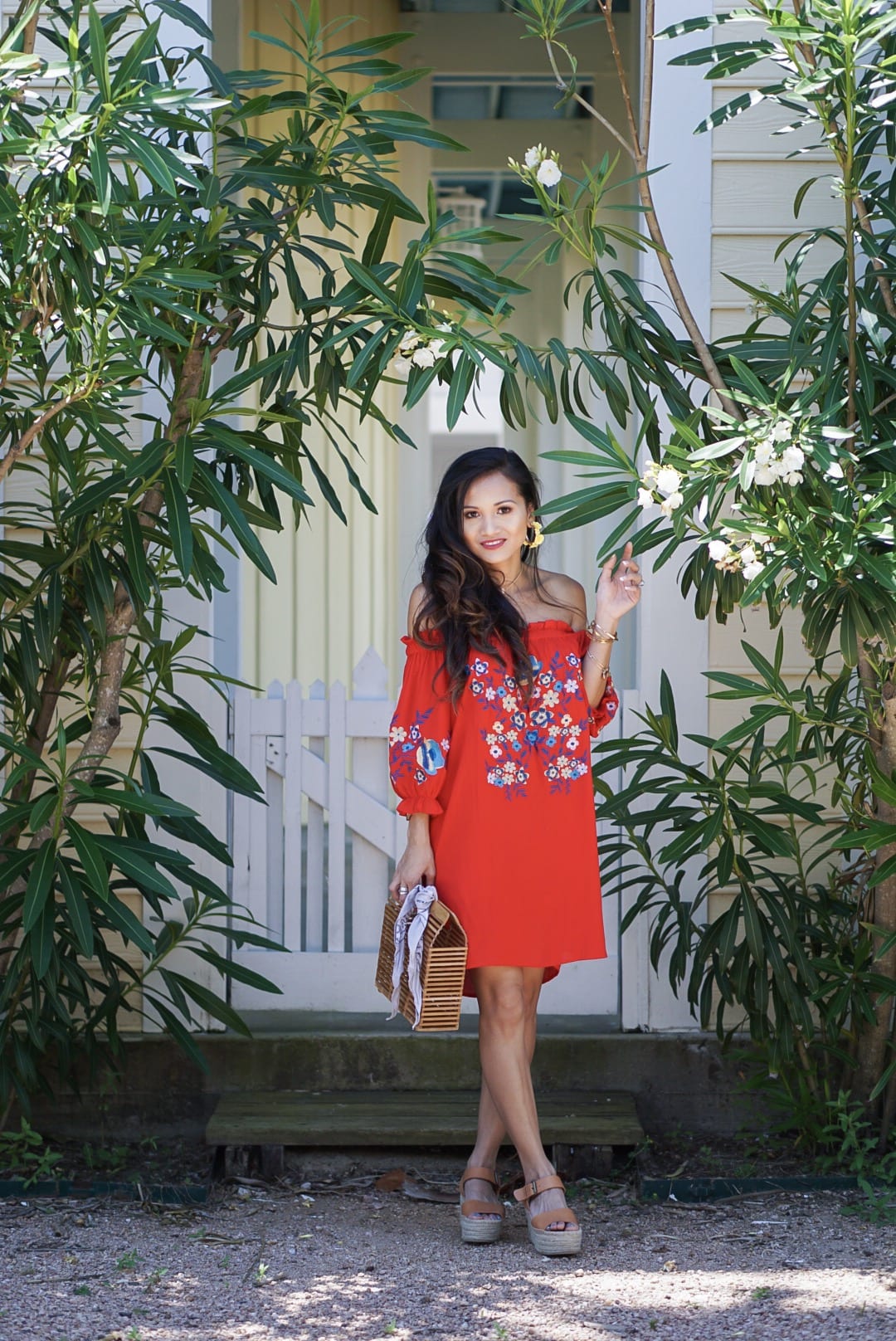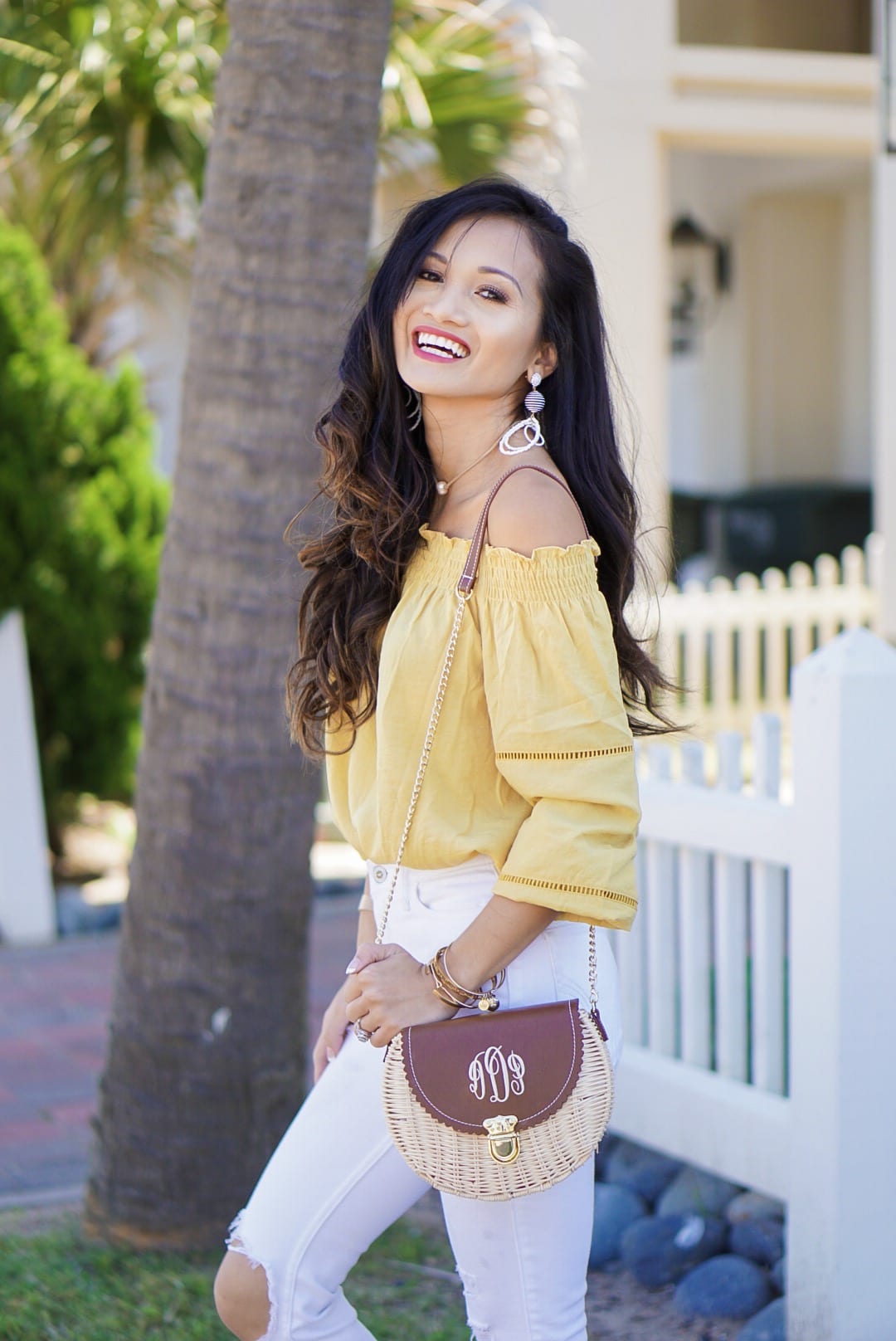 For my next look, I'm sharing the perfect off the shoulder top for Mother's Day. I love this buttercup off the shoulder blouse for $36 from Betsy Boo's Boutique. It is cute tucked in into my new favorite high-waisted crop skinny jeans and Tory Burch sandals. I also accessorize with these cute $12 statement earrings and the cutest monogrammed straw bag. This Mother's Day outfit is perfect for whatever plans you have that weekend, whether it be for brunch, lunch, or dinner with family!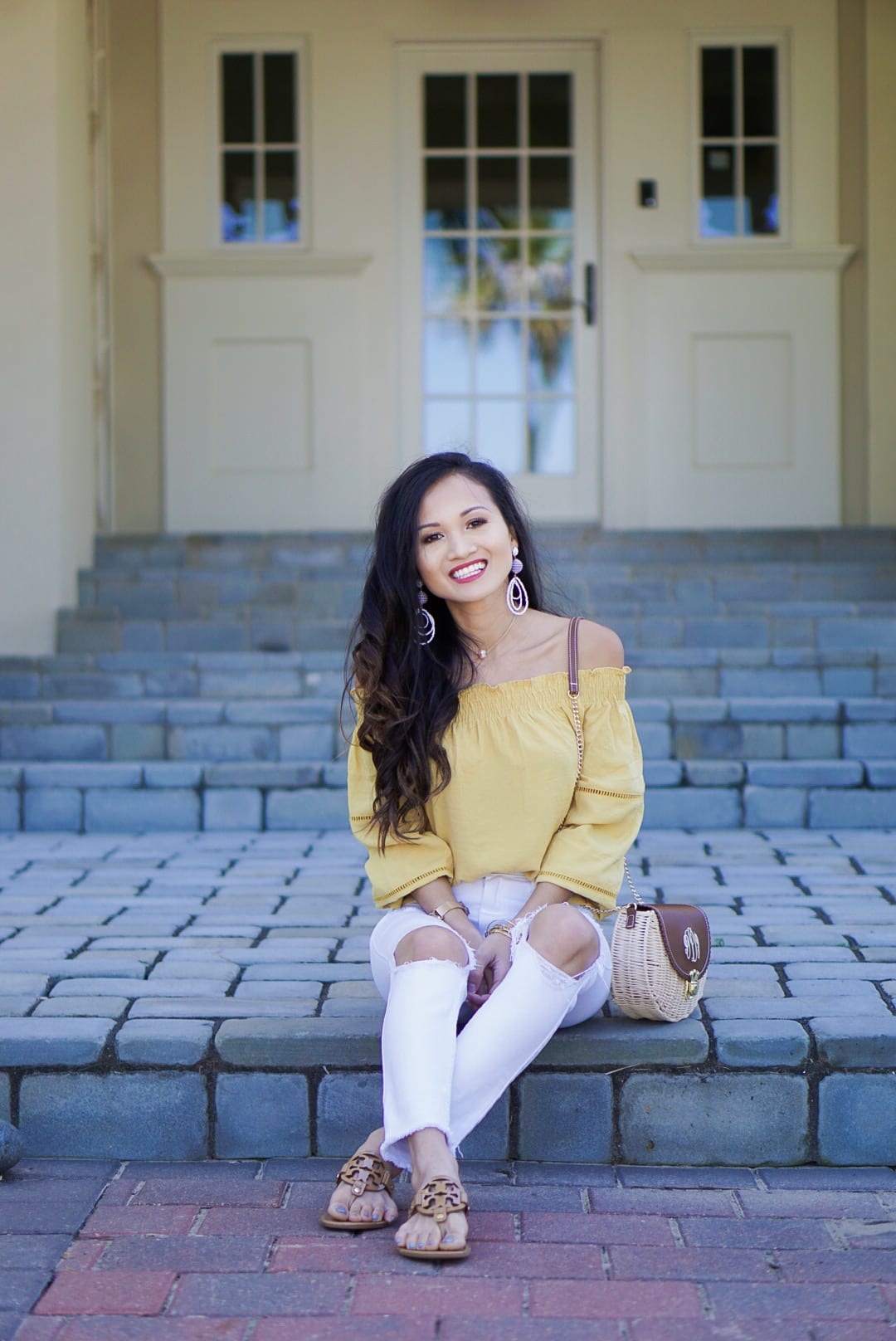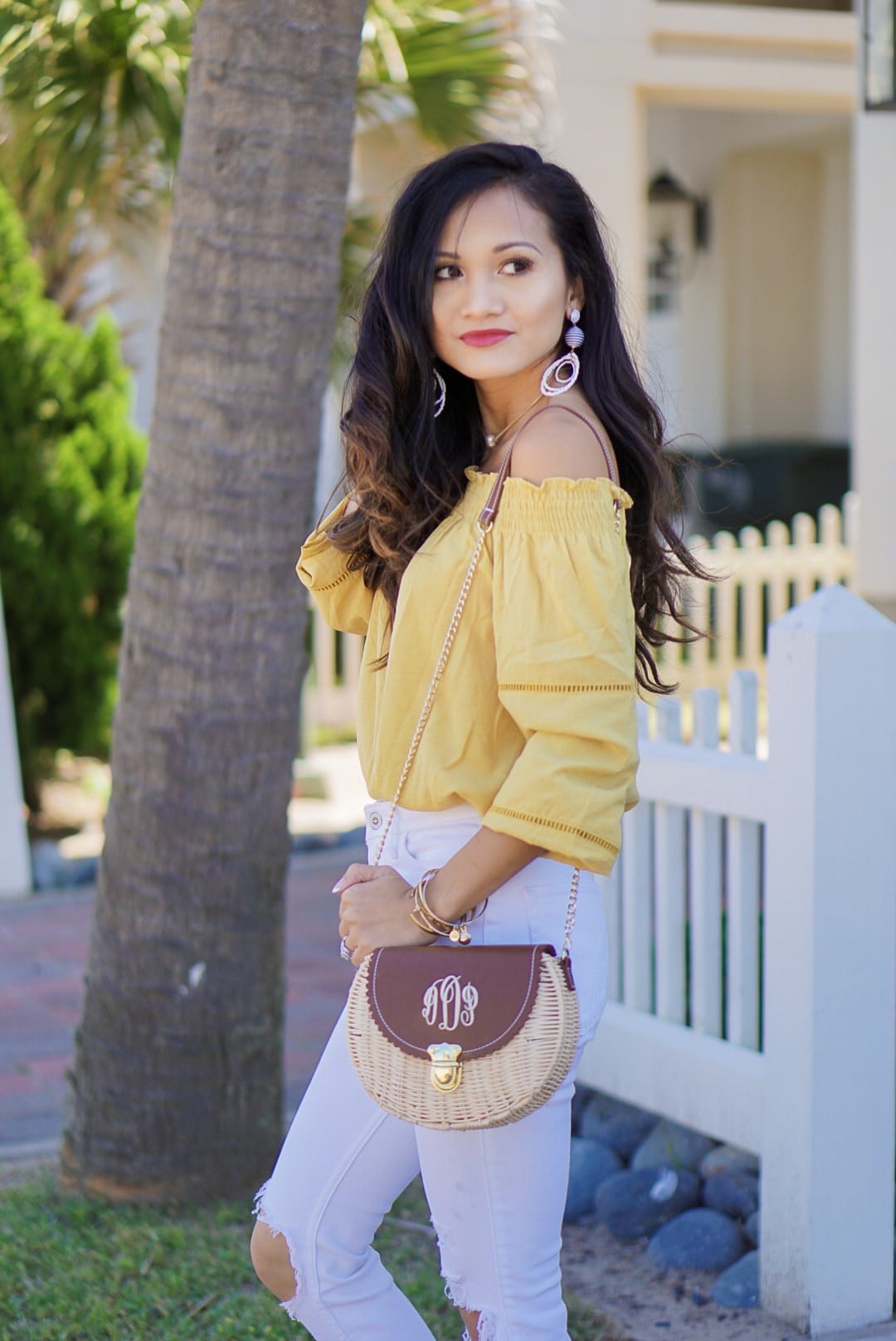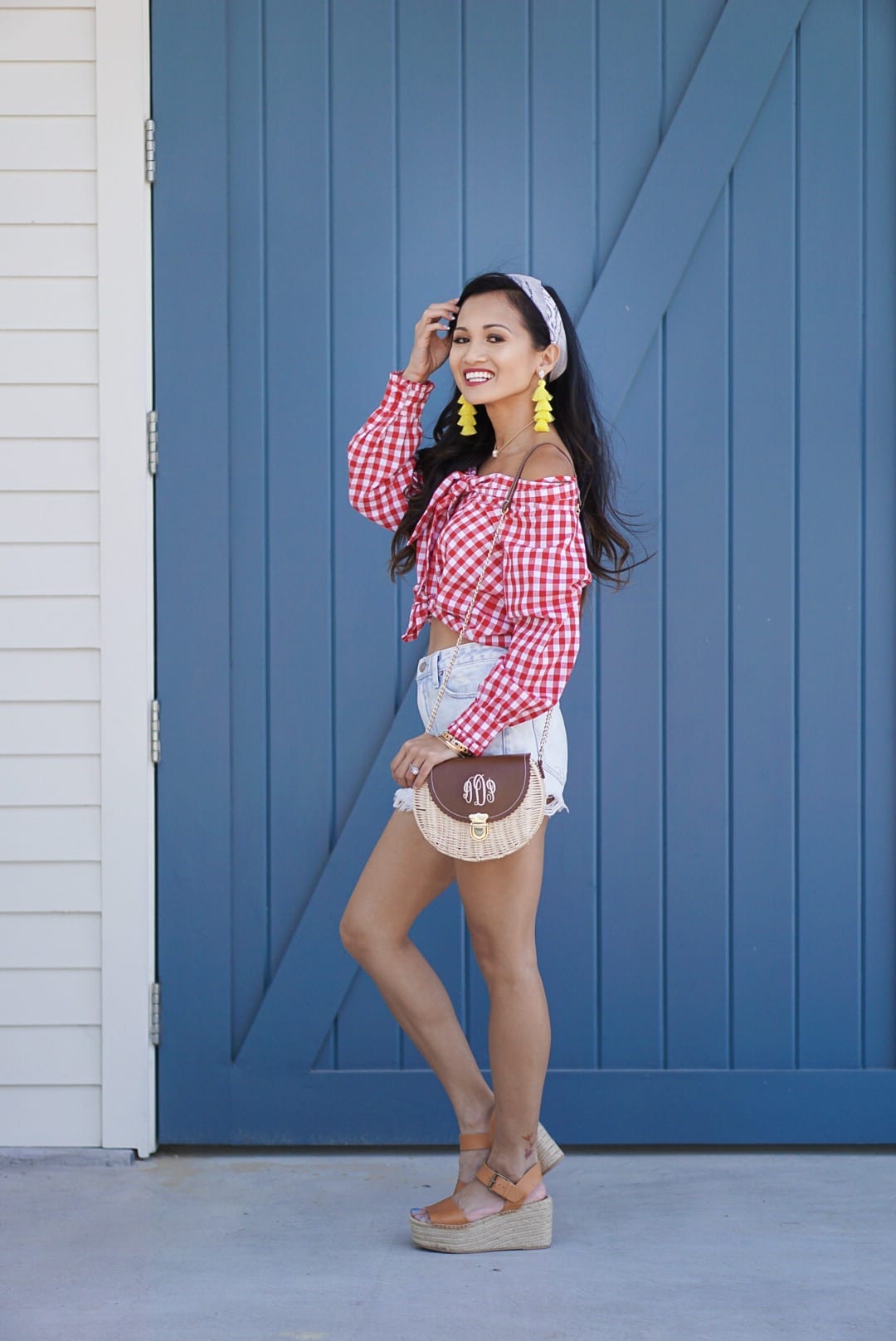 My last look, is this cute casual look with this adorable red gingham off the shoulder blouse. This top paired with my favorite high-waisted cut off shorts makes for the perfect Memorial Day weekend outfit. I love the pop of yellow from my tassel earrings to compliment the outfit.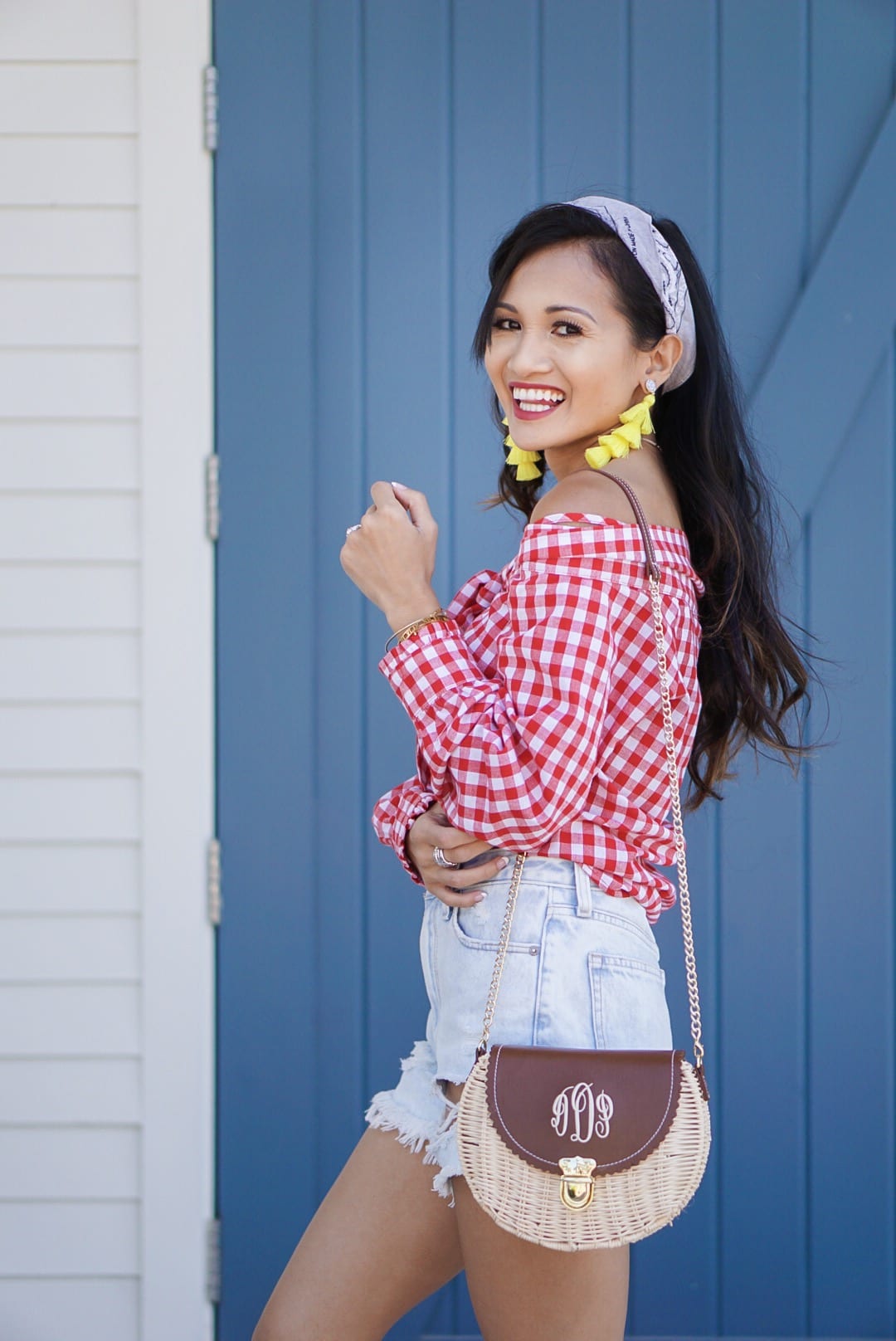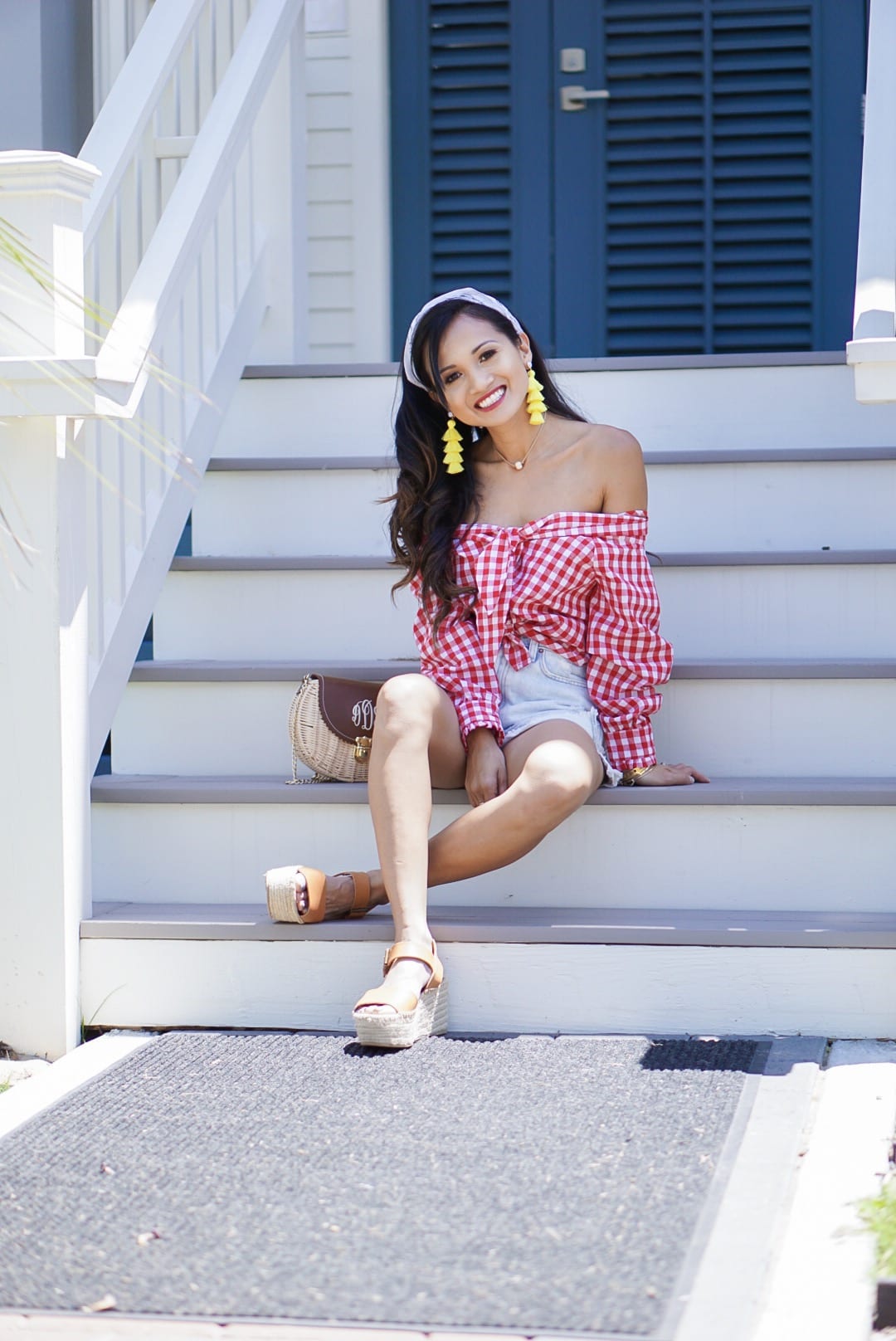 These off the shoulder tops and dresses from Betsy Boo's Boutique  are the perfect way to dress up for all the special holidays we have to celebrate in May. They are cute and affordable fashion to make you feel and look your best! What holiday in May are you looking forward to the most?
P.S. Subscribe for weekly newsletters so you never miss a single post!