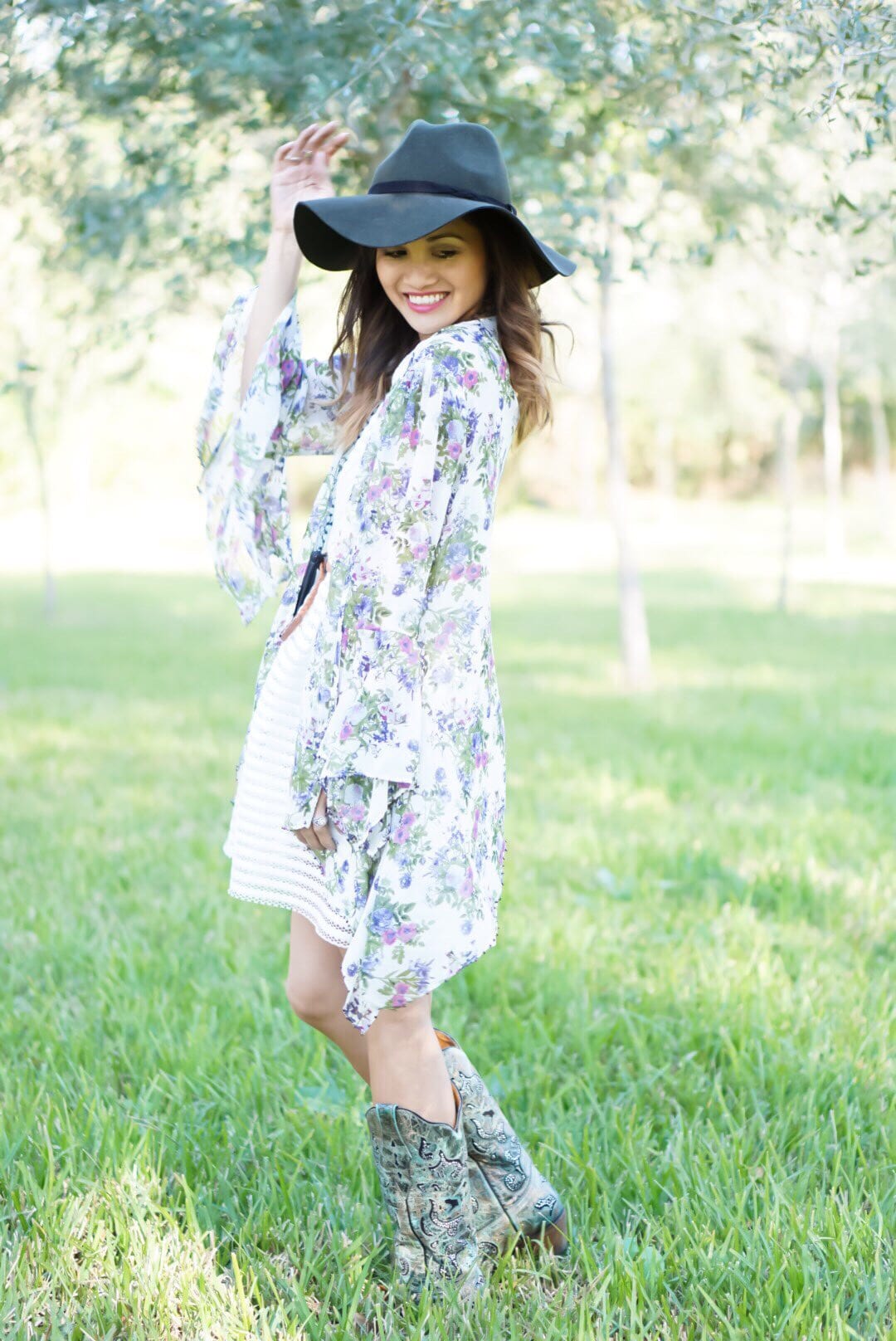 Woot! Woot! Time to Rodeo! Growing up in Texas, and in the Houston area the Rodeo has always been one of my favorite times of the year. I love the concerts, getting to dress up in my favorite boots, and most importantly the food! Fun fact, ever since I was in elementary school, I would go to the Rodeo because my art work would win best of show in my school. The Rodeo does some amazing scholarships for kids, and I love how they support the arts at such a young age.
This past week I was featured in a collaboration with Francesca and The Eye Opener TV for some cute Rodeo looks for under $100. You can view the segment here.  It was such a fun time with some of my favorite bloggers getting to model some of Francesca's new spring fashion line. This look below is a look you can get for under a $100, minus my glitzy Coral boots. I bought this dress a couple of months ago, and I have worn it to sorority events, and blogger lunches. It is the perfect staple white flare dress, and it's great for the rodeo, plus this dress is under $25! The floral kimono is from Buckle and an in store buy only, but I linked a similar one below.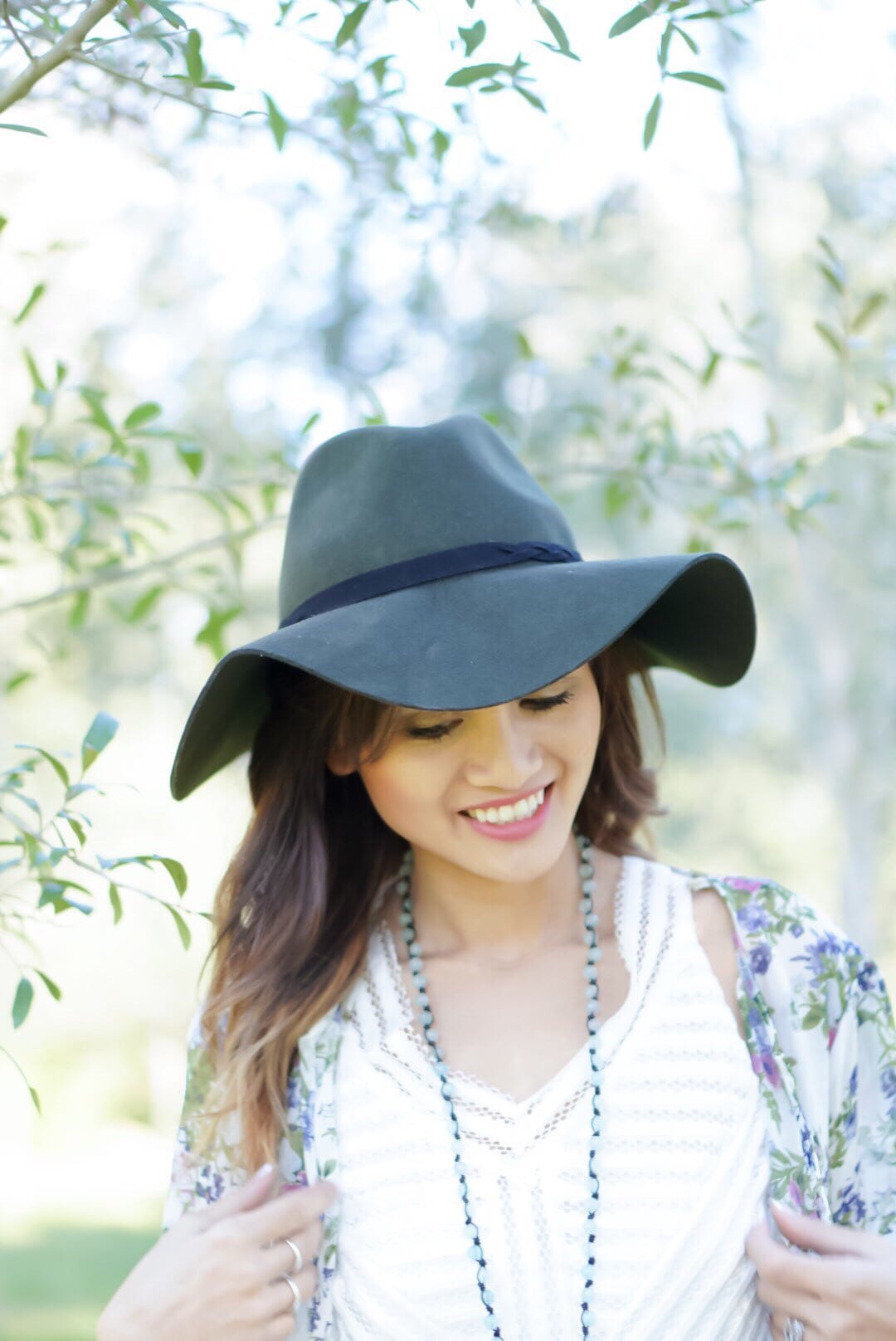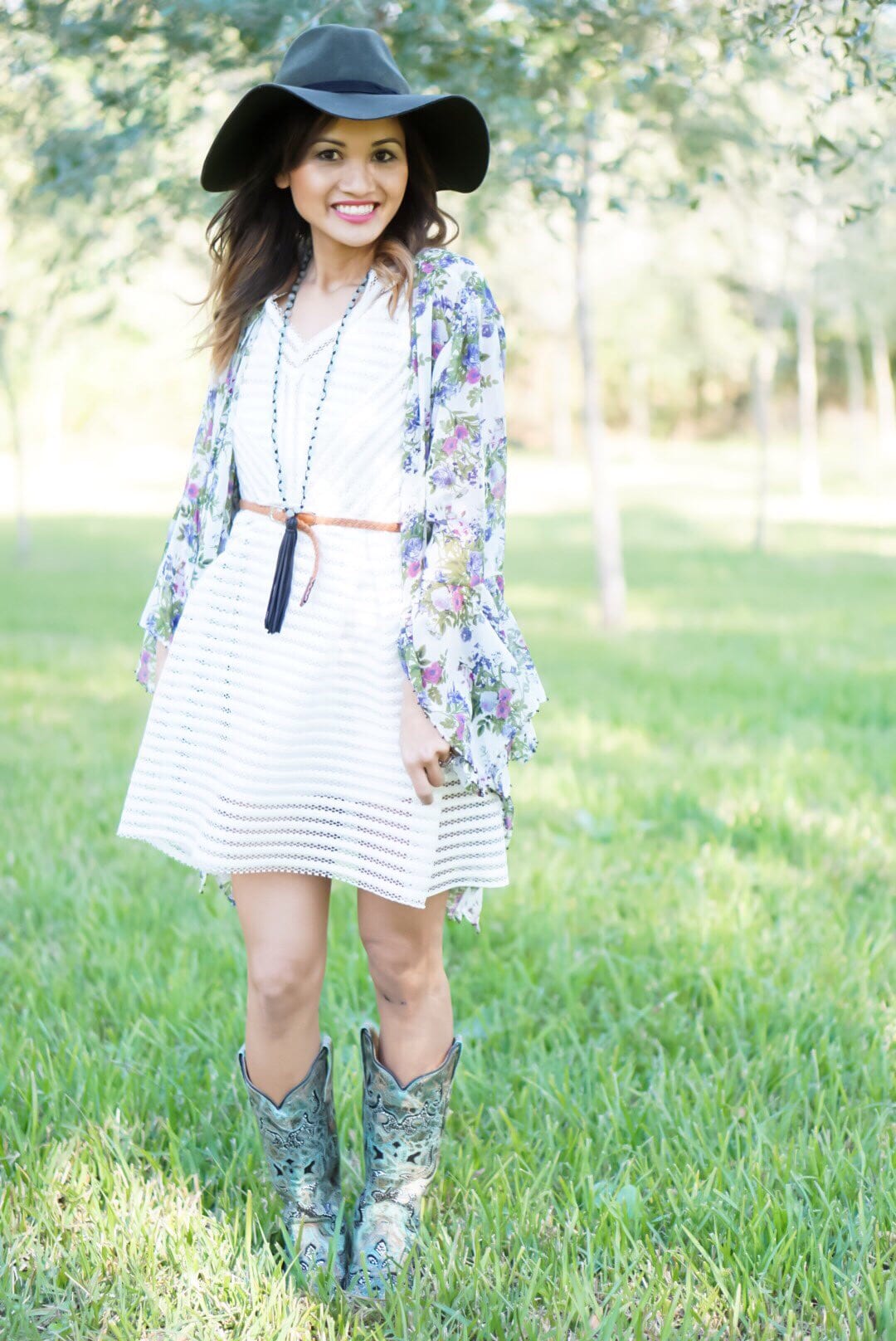 dress/boots /hat /kimono (similar)/ tassle necklace (similar)
I am excited to see Jason Aldean this year. Who will you be going to see? Thanks for following! Have a great day!