Hey guys,
Sorry for the late post. I know I usually have a post up on Mondays, but I had such a busy weekend, I wasn't able to finish. If you were following along on Instagram, then you might have known I had one of my biggest dreams come true when I got to attend an exclusive Spring Launch event with my idol Joanna Gaines from Fixer Upper this past weekend. I will share more details of our weekend later this week. Also, I have a really exciting feature tomorrow which I will share at the end of the post, but first I wanted to share this great everyday faux leather moto jacket for under $70 and tips on how you can transition your leather jacket into Spring!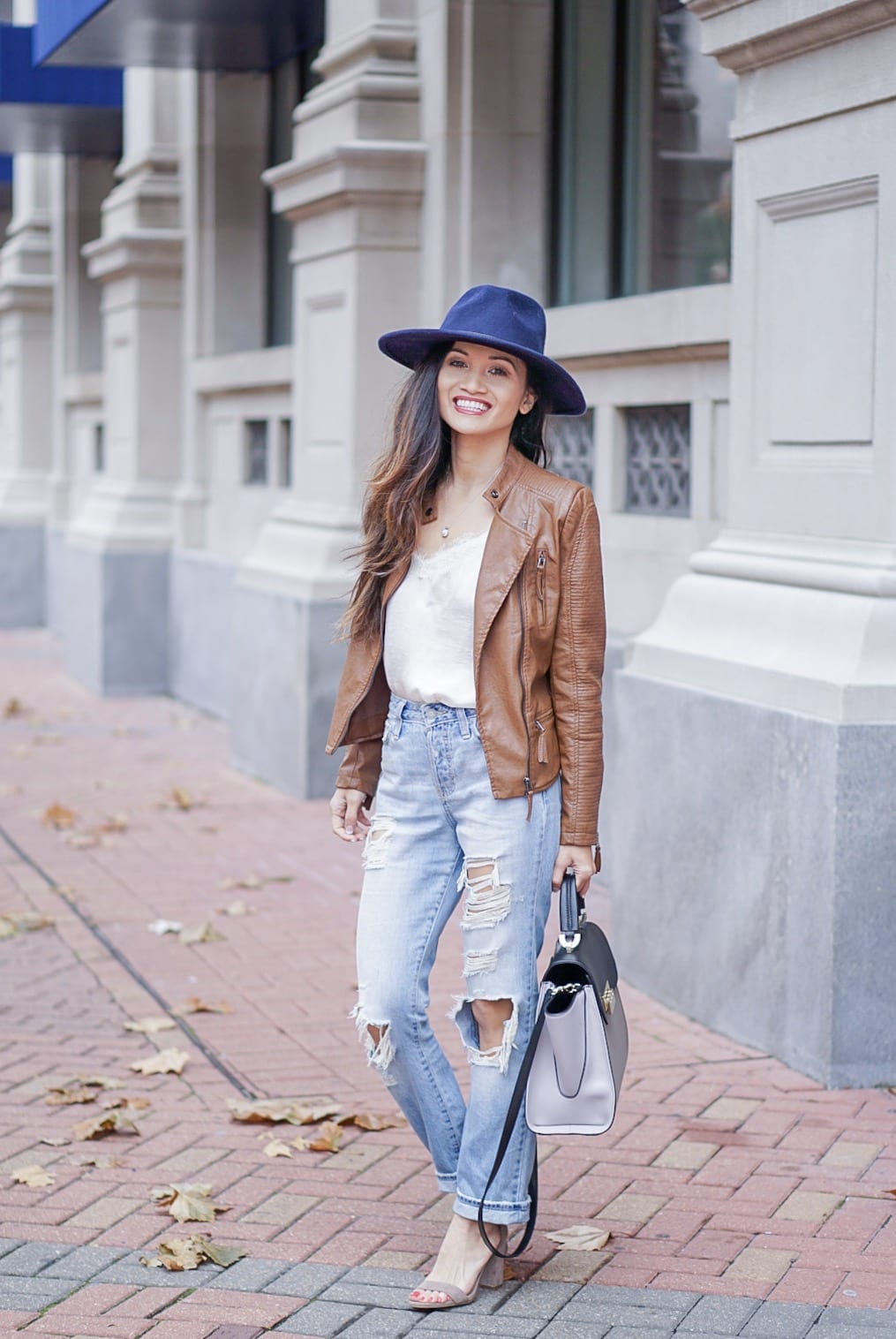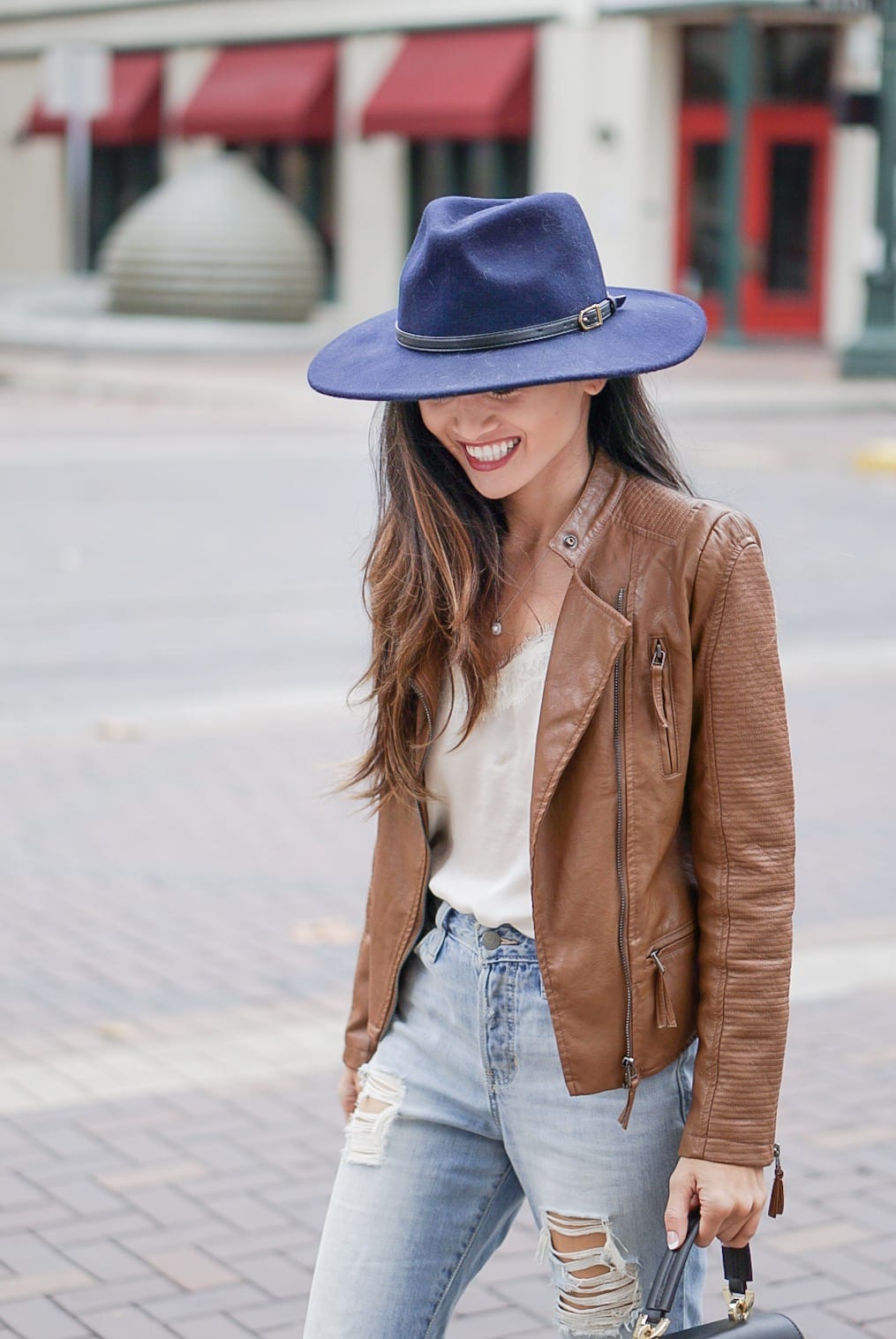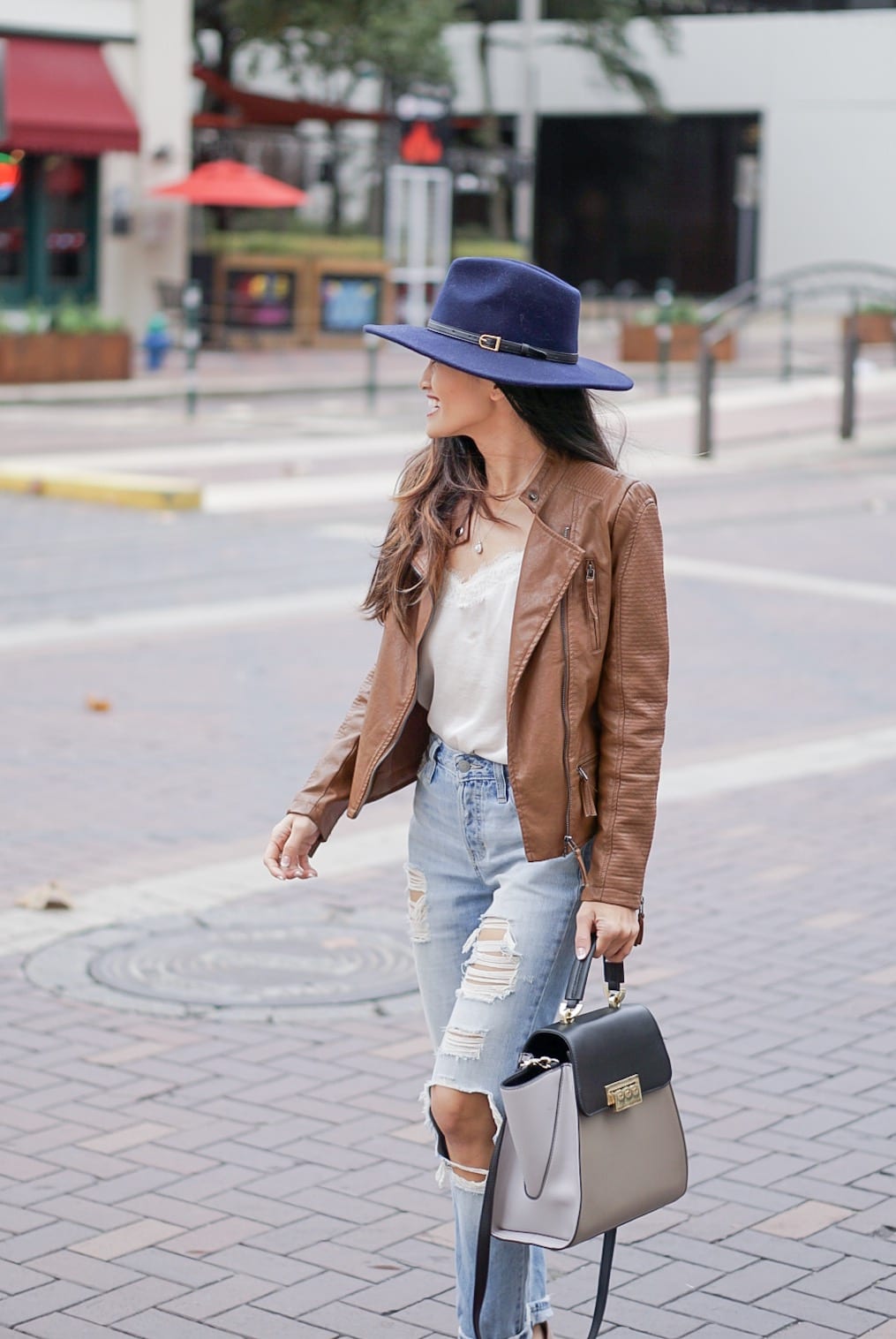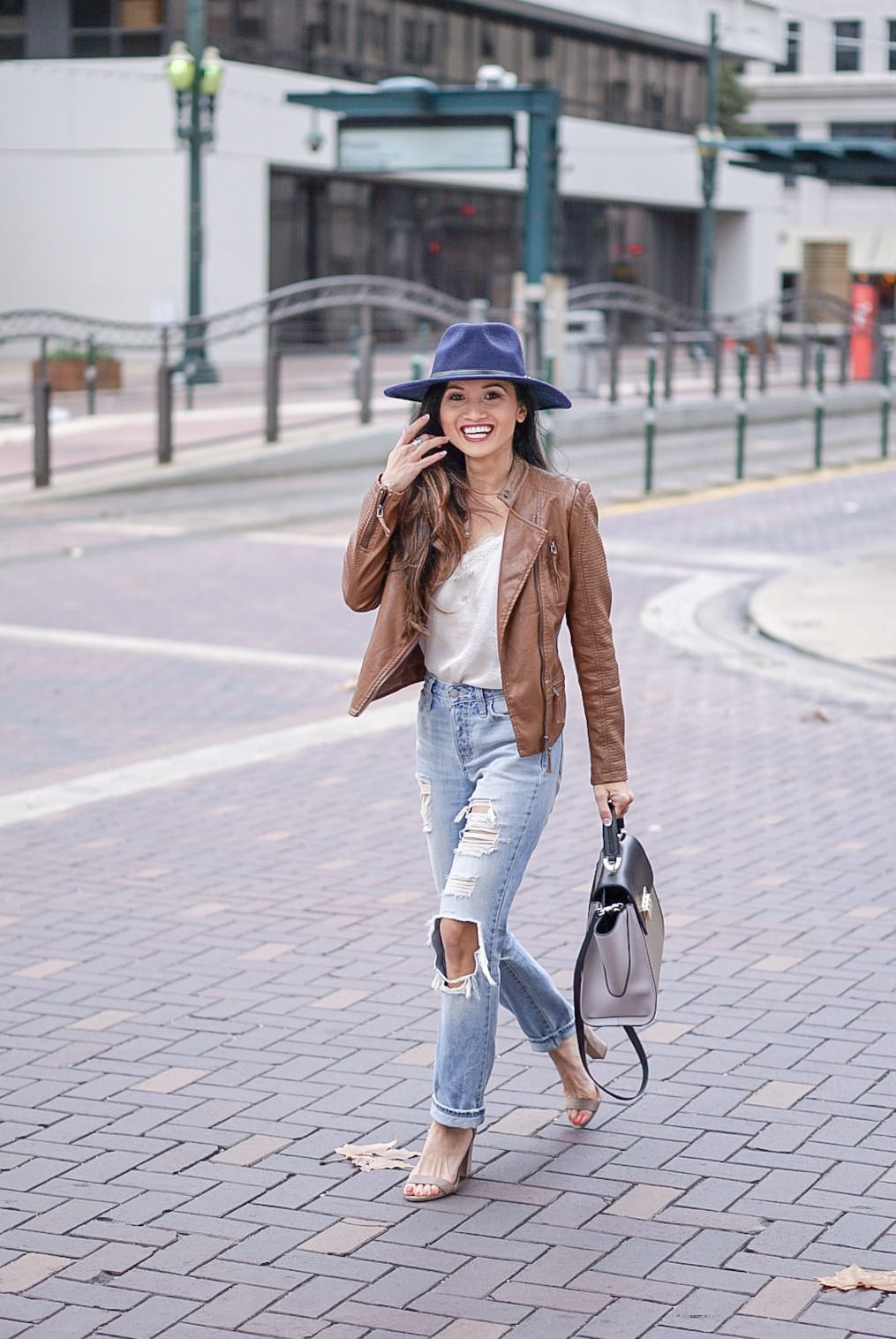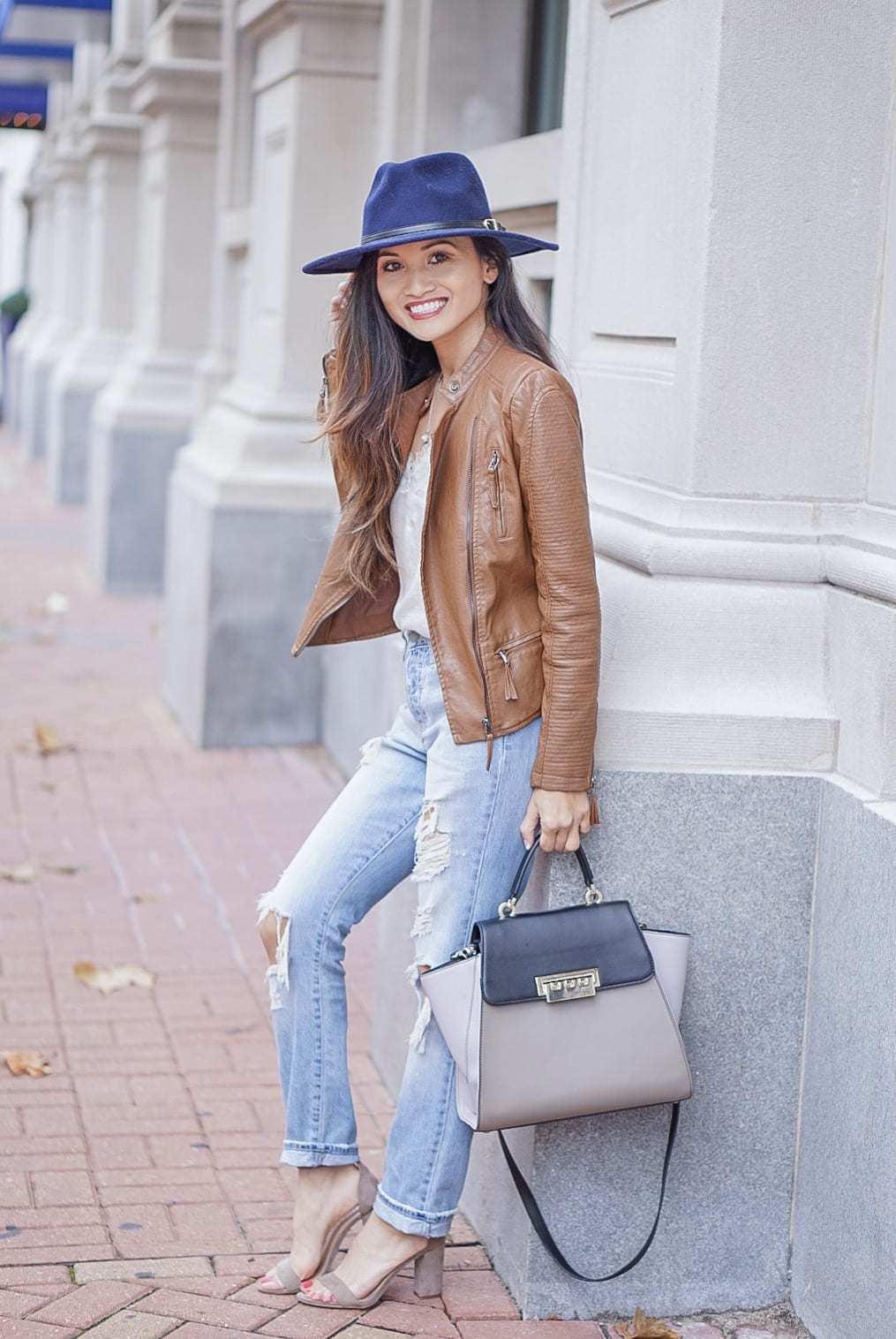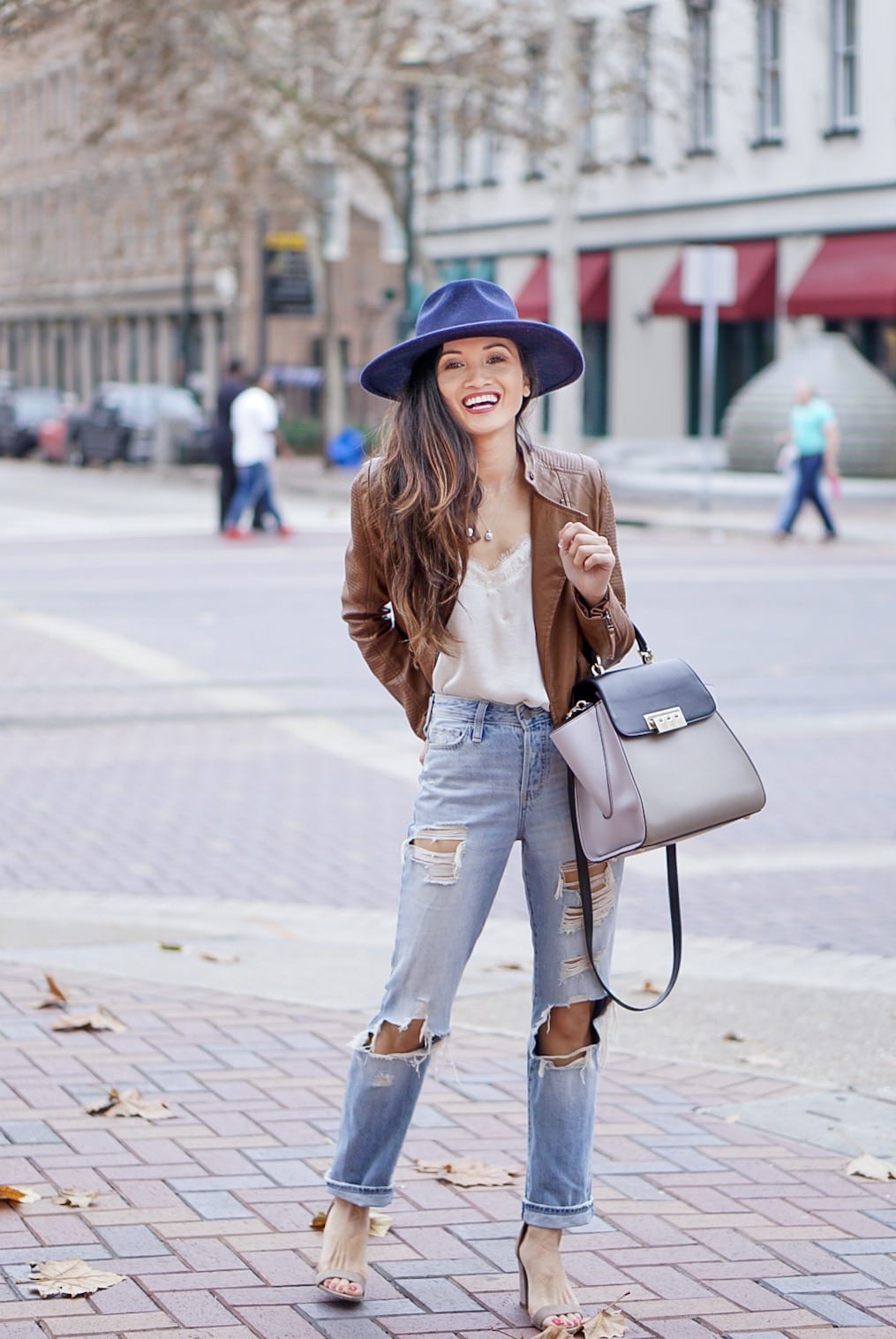 SHOP THIS LOOK:

I love this faux leather moto jacket. It is a great light weight layering piece that can work perfectly for those cooler days during the summer. It also can be dressed up for a work wear look, or dressed down for an everyday casual look. I wore these with my favorite high-rise distressed jeans and my go to lace cami. For a chic city look I accessorize with my favorite hat and block sandals. You can easily transition a leather jacket into Spring by layering it with cooler layers like cami's, sandals, and crop jeans.  It also works great with a spring dress and wedges. This faux leather jacket is versatile for all seasons and a staple piece in anyone's closet.
I hope you enjoyed these tips for transitioning a leather jacket into spring. What are some ways you like to wear your leather jacket? And in other news, tomorrow I am appearing in my second annual Rodeo Inspired Looks with Francesca's on CW39 morning news. If you are in Houston stay tuned at 7:30am and you will see me modeling Rodeo looks with Francesca's. View my first TV appearance here and my article post here.
P.S. Subscribe for weekly newsletters so you never miss a single post!