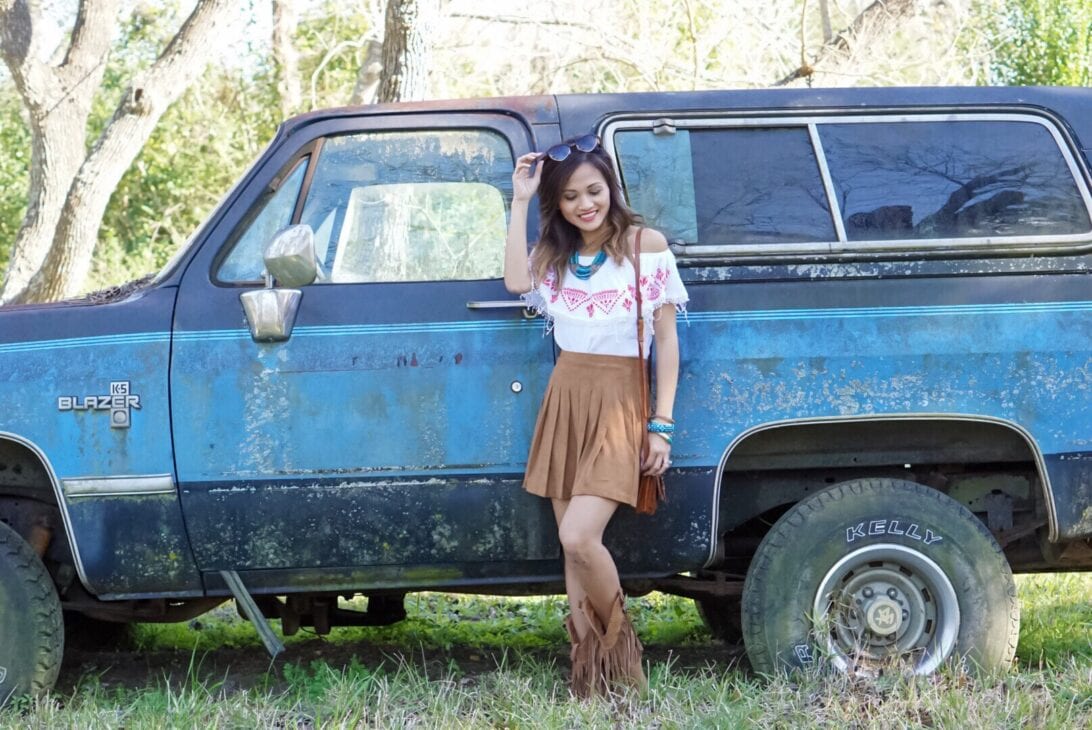 This week has been an exciting week for me and it's only Tuesday! First my hubby and I decided it was time to add another addition to our family! EEEK! Yes we are getting a puppy! We sent in our application yesterday to the Houston Humane Society and now we are just waiting for a puppy needing a forever home. I know Jayden will be so excited to have a puppy he can grow up with.
On top of our expanding family, I'm also excited to say I have been offered a full time position as Co manger for the largest Buckle in the Houston area. I have worked for Buckle for 6 years in management, but this last year I took a step down to focus on being a mom, but now that Jayden is one, and the happiest little kiddo ever, I knew it was time for me to get back to doing what I love. Plus I am so lucky to have the most supportive family who will be there to watch Jayden when I am at work, and a very supportive company who allows me to create a schedule that gives me work life balance. This opportunity wouldn't be possible without them. Even with my growing career, family will always come first.
But before I go off to become a full time working mommy, this weekend I get to spend my time with the best bloggers in the Houston area at the Thrive Blogger Conference. I don't Instagram on the weekend, but you can still follow in all the fun on my snapchat @dawnpwinston. I'm so excited to bring to you a fun collaboration with some beautiful young ladies, and of course we couldn't leave out our amazing readers without offering an amazing giveaway, so stay tuned!
This past weekend I spent time with my family on the farm. I wore this adorable off the shoulder top and this high waisted sued skirt from Old Navy. It is on major sale, you aren't going to want to miss out on this must have for the summer. I love this outfit because it's a perfect fun outfit for a girls night at the rodeo. Off the shoulder tops are a big trend going into spring and summer and this one is less than $20! This side purse is actually from my mom, and the perfect little purse with a hint of western flair. You can shop the full look below. Unfortunately my boots are no longer available so I linked similar one's below.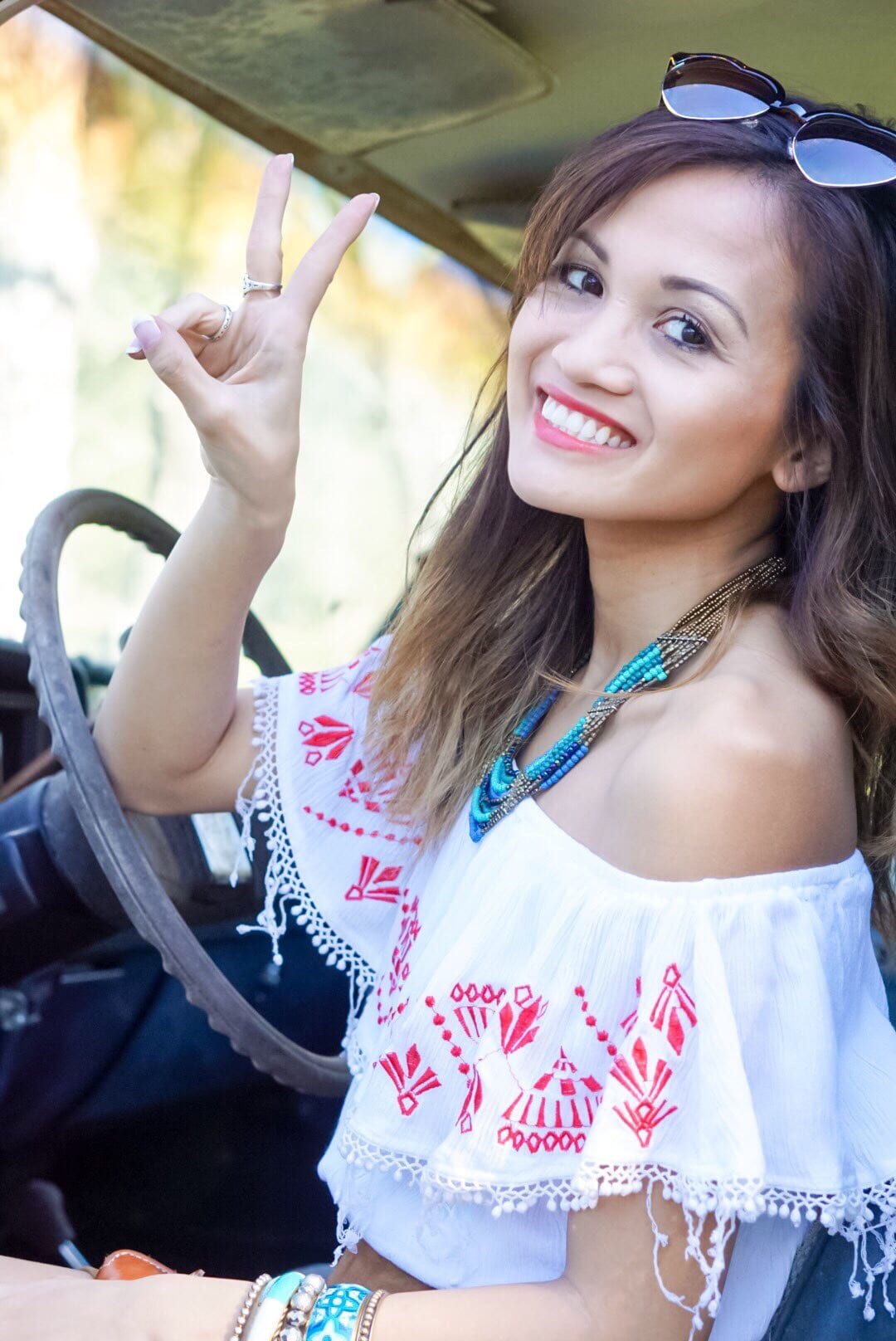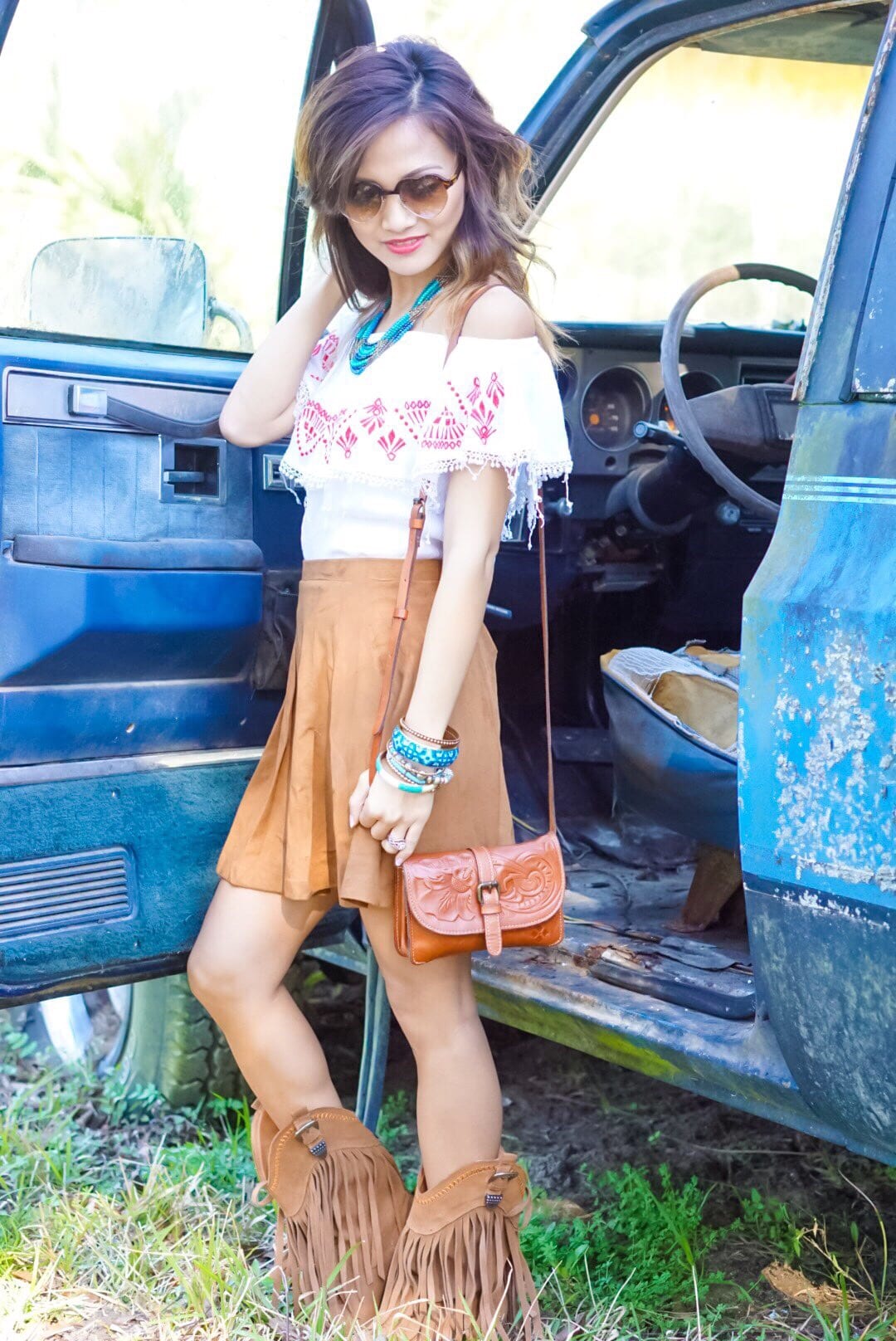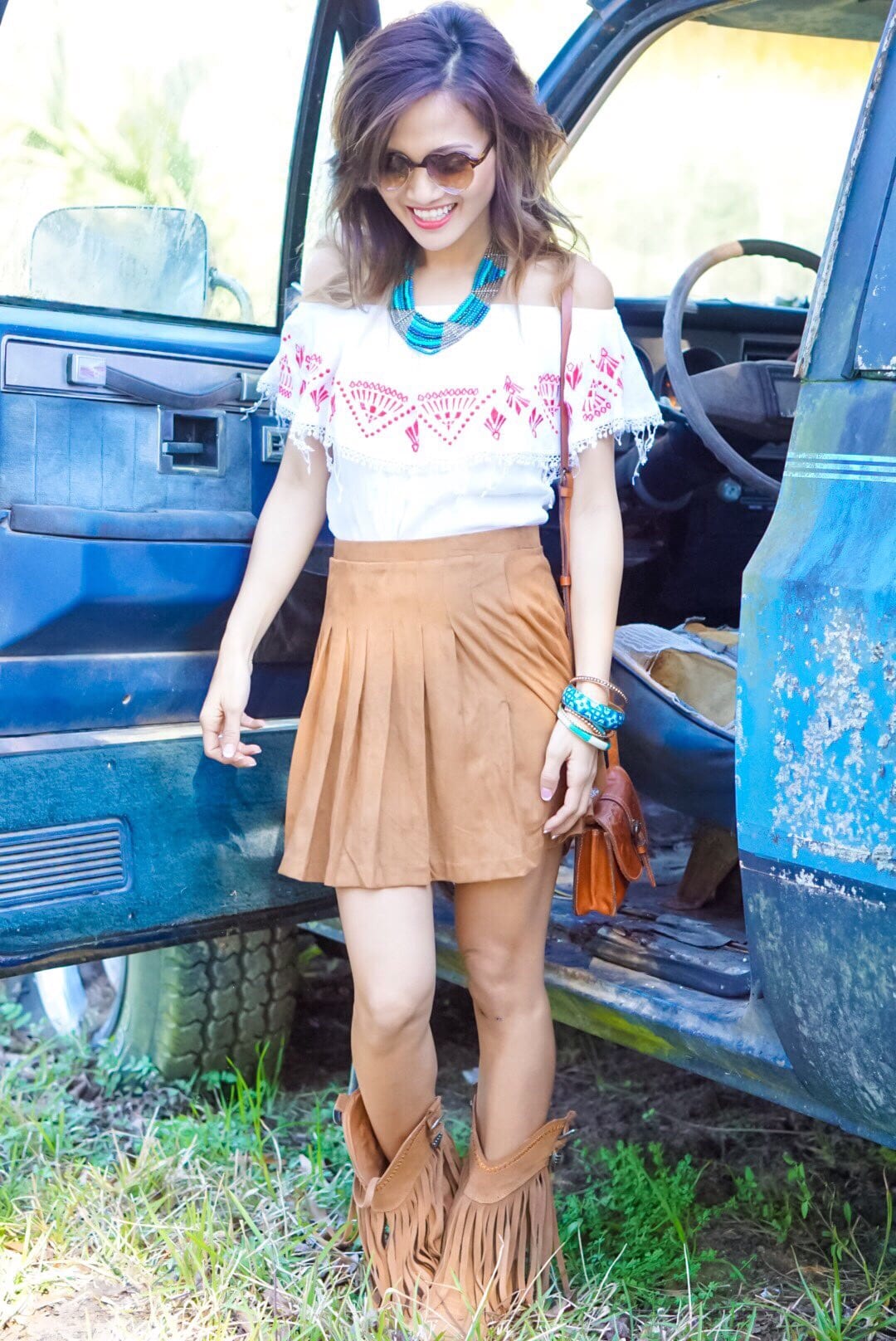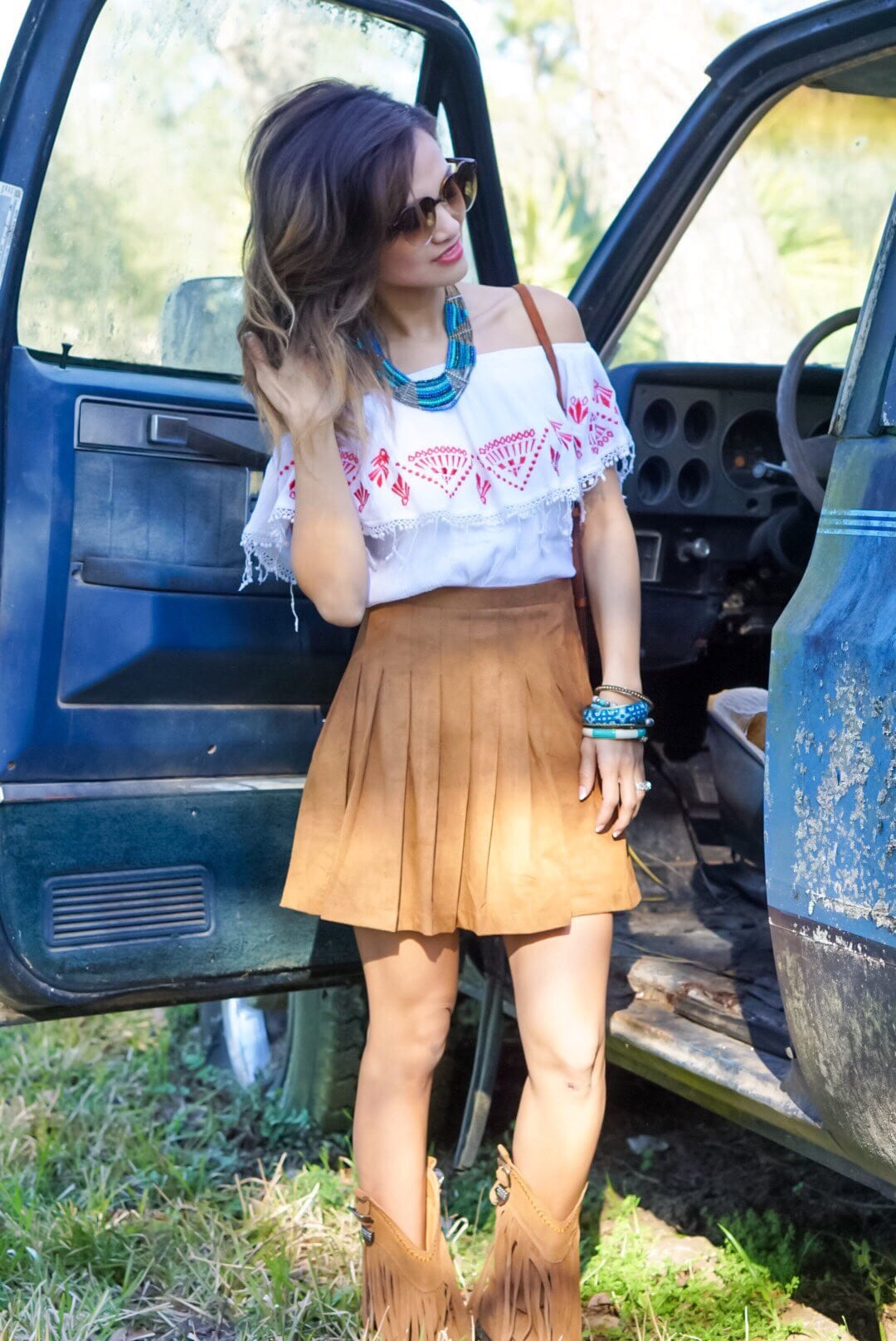 Shop the post by clicking on the pictures below:

Can you believe it's only a week till the rodeo? Do you have your outfits picked out yet? Thanks for following along!