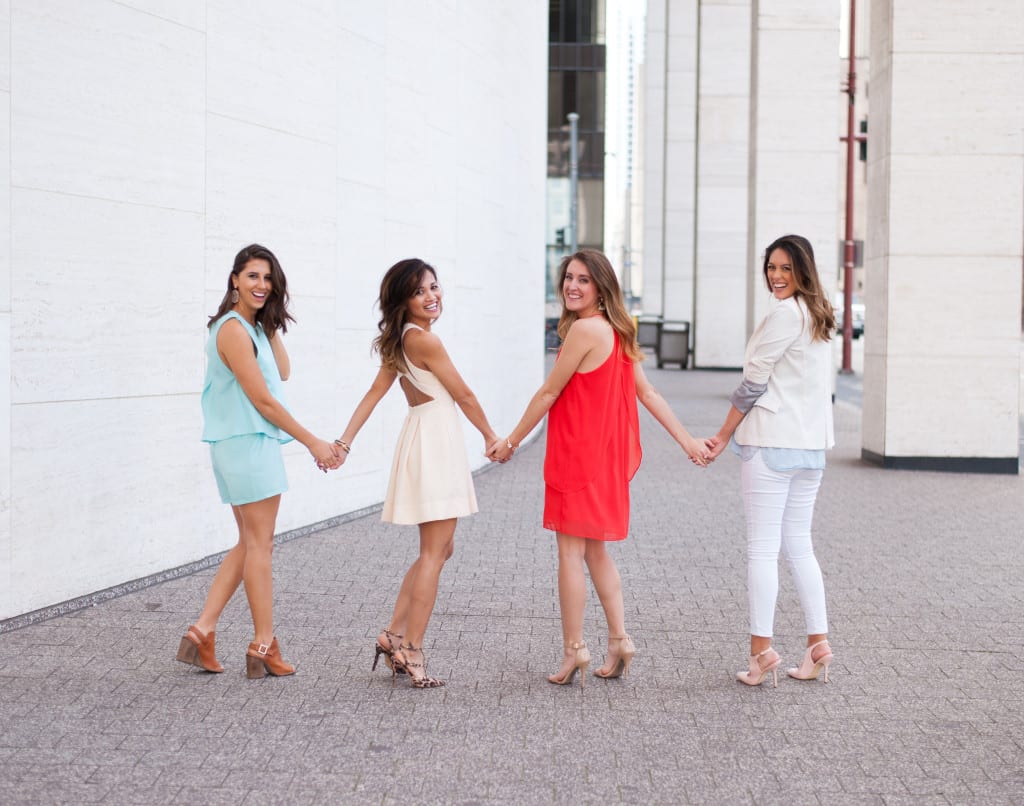 This weekend I am so excited to be going to my first blogger conference. At first I was hesitant to go, because I wasn't sure if I would know anyone, and I wasn't sure if I would have someone to watch Jayden for the weekend. But I am blessed to have such a supportive family who encouraged me to go. This will be my first weekend away by myself without my little guy and hubby, and I'm excited to be spending it with some of the most beautiful bloggers I know. Thanks to my PIC, aka Style the Girl for convincing me to go, and getting with these wonderful ladies I call my Thrive Roomies. Meet Shelbi from It's All Chic To Me, and Dede from Dress Up Buttercup, and of course you know my sorority sister and PIC Margret from Style the Girl. These are all amazing ladies, and beautiful inside and out. Even before I met some of them, I already felt like I knew them.
Blogging is more than just taking pictures and writing post. It's harder than most people know, especially when it comes to all the technical stuff behind it, and the time commitment it takes to run a successful blog. I haven't gotten this far on my own, and I still have a long way to go, but I am thankful for all the girls I have met along the way, who have offered encouraging words or advice to help improve my blog. What I love about this conference is what it stands for. Here is their motto:
When one blogger thrives we all thrive! When you see a blogger having success then you need to be cheering them on because they are paving the way for all the rest of us. Their success is making it that much easier for you to be able to approach sponsors, brands and companies you want to work with. We don't tear each other apart here, we are all working together to make each dream a reality.
This is why I Thrive. A sorority girl at heart, I've always believed in the dream of teamwork, and women empowering women. Blogging has been it's own little sorority for me. I get to meet beautiful women who are hard working, entrepreneurs, GIRL BOSSES. I'm so excited for this weekend, to learn new things, and to connect with more women just like me. I am also excited to Thrive with my Tribe. Check out our photo shoot below.
For the shoot we wanted to do something fun and coordinating with this years 2016 Pantone colors. If you want to learn more about Pantone colors make sure to check out my roomies' post. They do a great job explaining it. Thanks Dede for letting us use your camera and editing these pictures for us. And thanks Shelbi for your wonderful BF for being our photographer for the day. Check out more details of our looks below.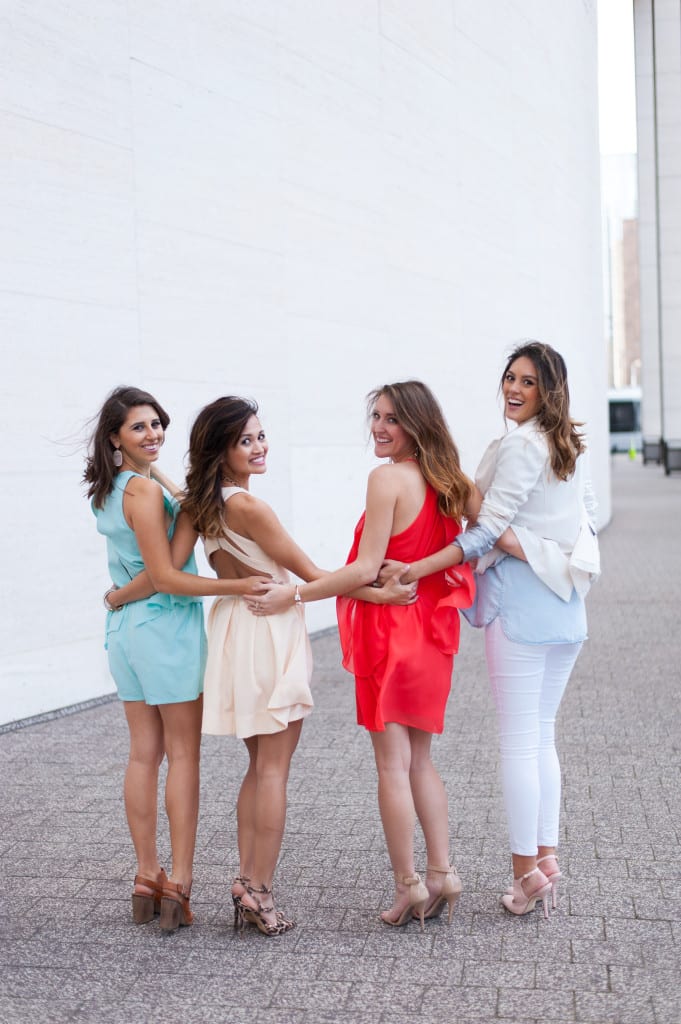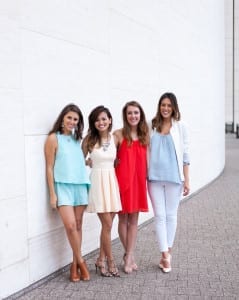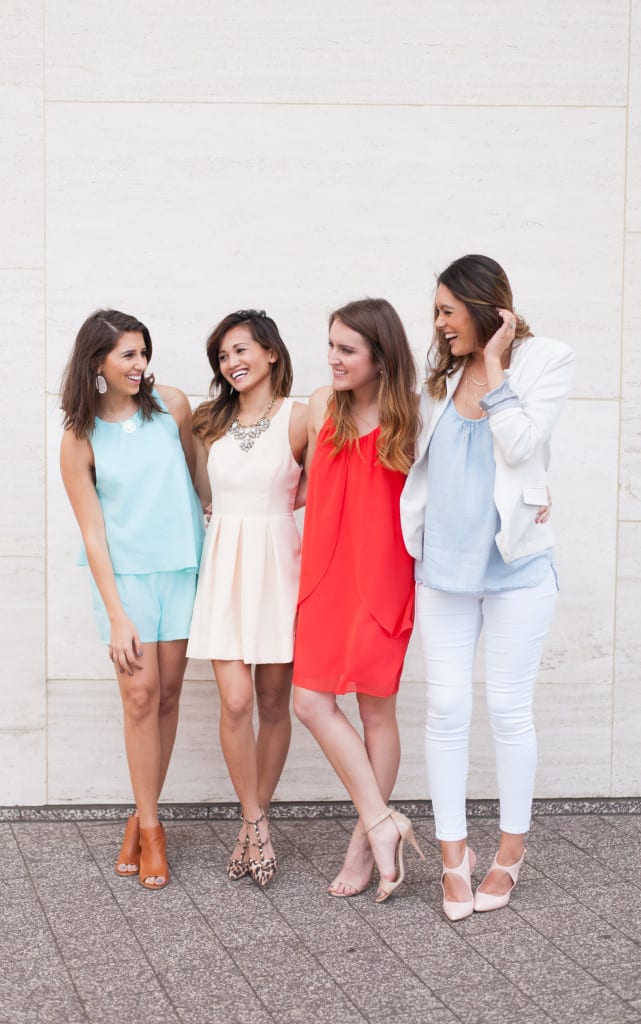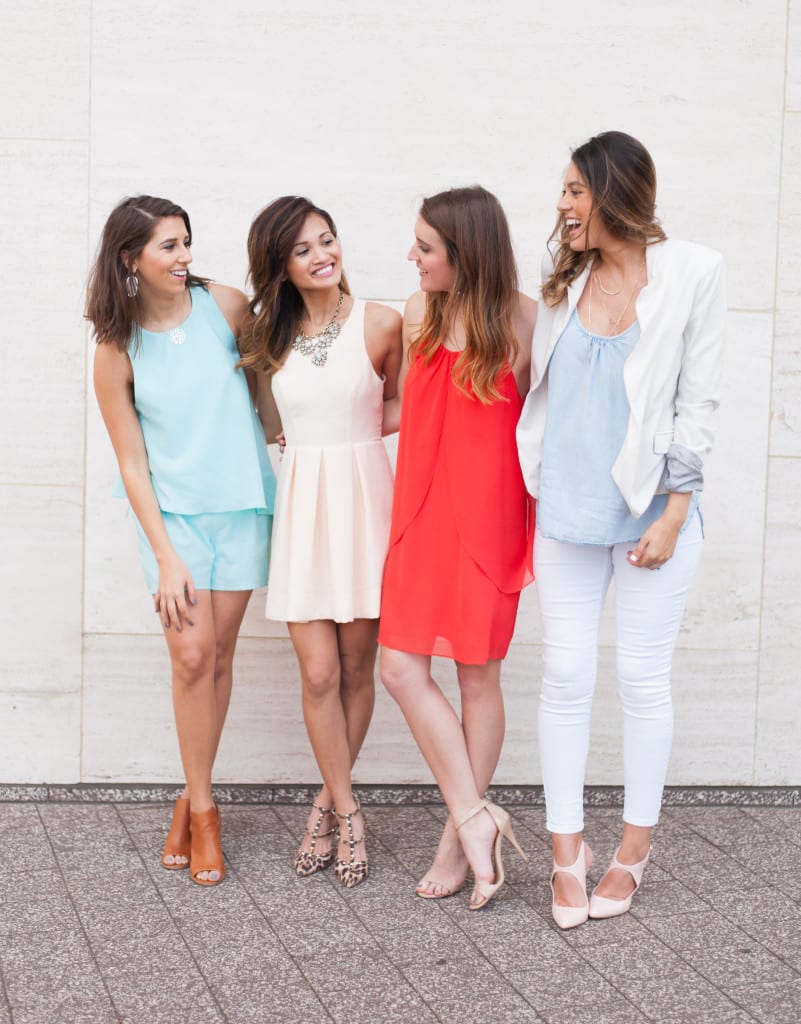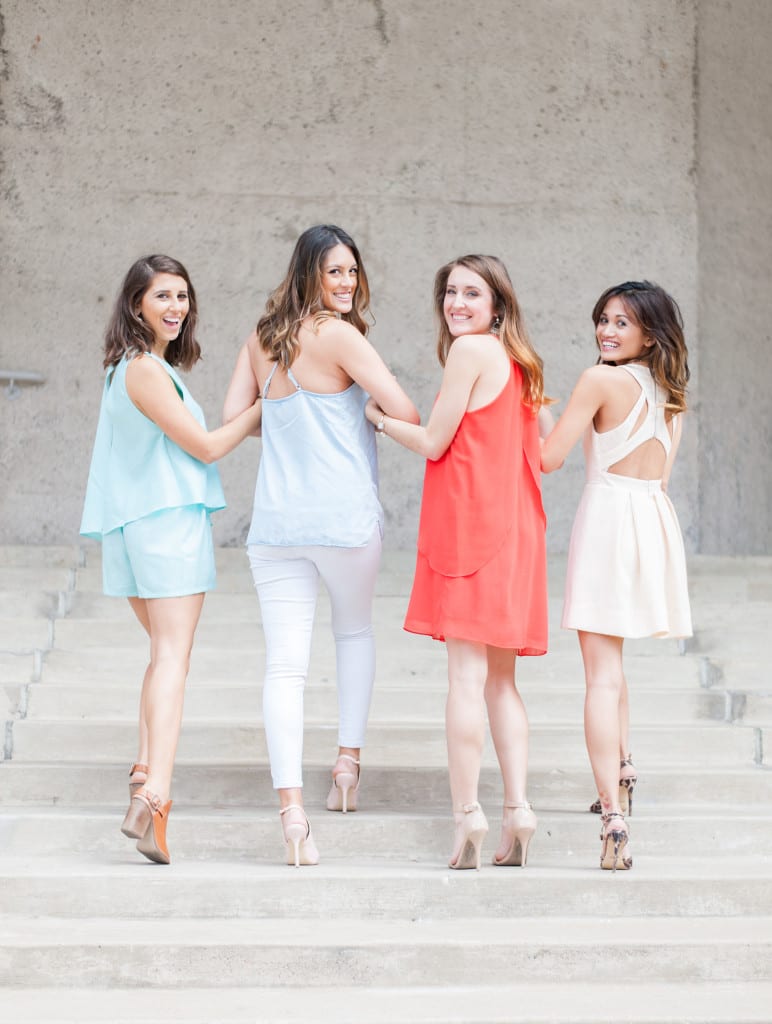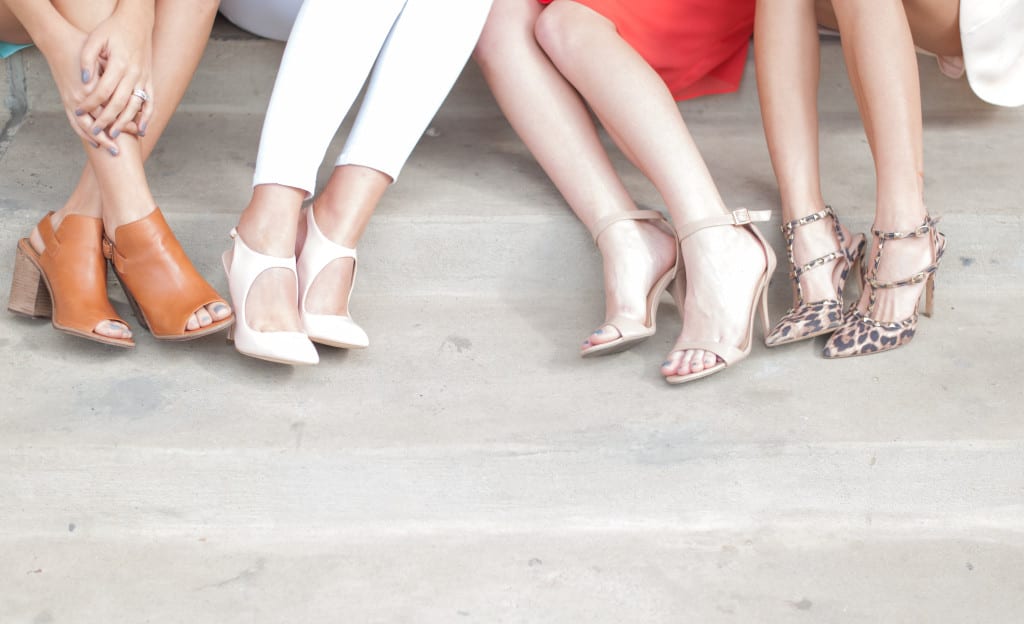 Dede in Limpet Shell :Romper // Necklace // Earrings (on sale) // Shoes
Shelbi: Dress (similar) // Heels // Earrings (similar) // Ring 1 // Ring 2 // Bracelet (similar)
Margret: Blazer // Maternity White Jeans // Chambray Tank (similar) // Heels (similar) // Earrings // Necklaces
Me: Dress (similar) // Heels (similar) // Necklace // Jacket // Purse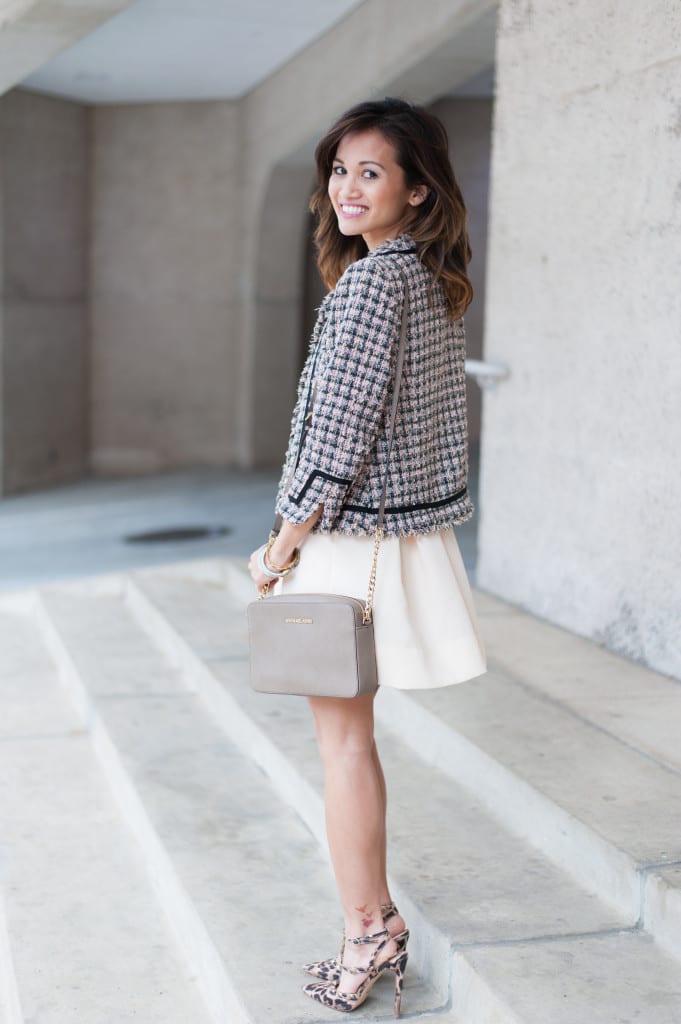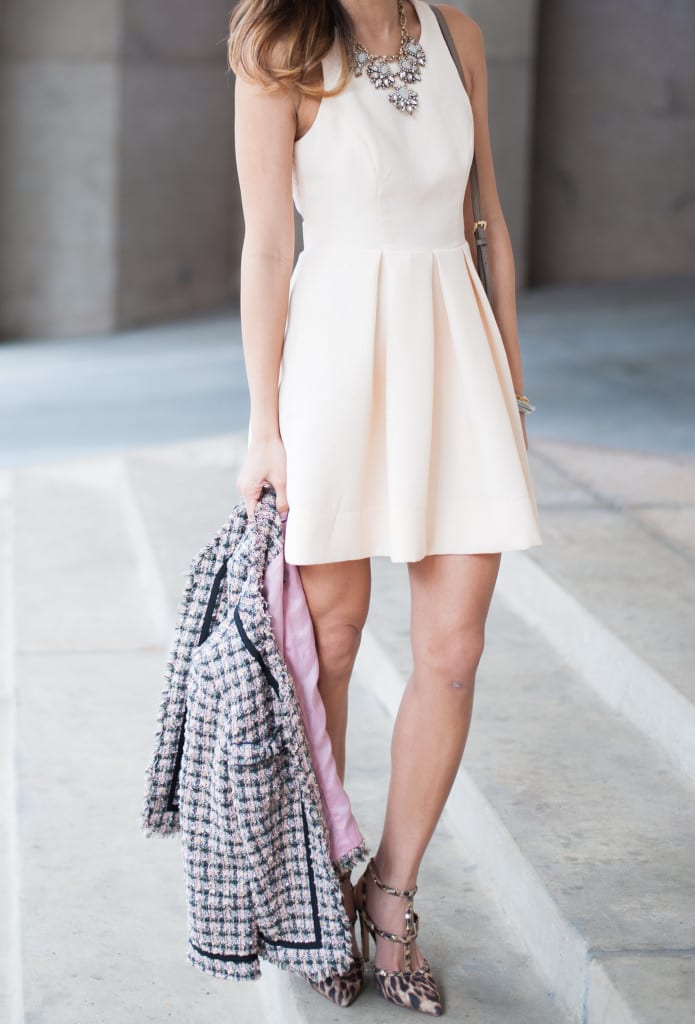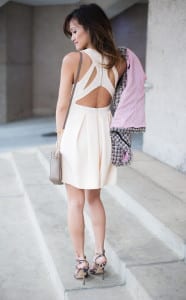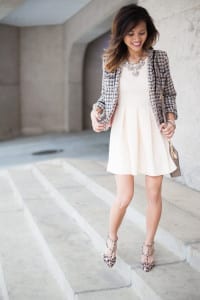 I hope you enjoyed these looks.  If you want the insider on what happens at the conference make sure to follow me on snapchat @dawnpwinston. Also if you aren't already subscribed to these ladies blogs make sure you do. We will have a blog giveaway next week for our wonderful readers! Thanks for following along!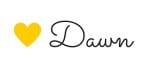 Follow along to get updates on new post and exclusive GIVEAWAYS!