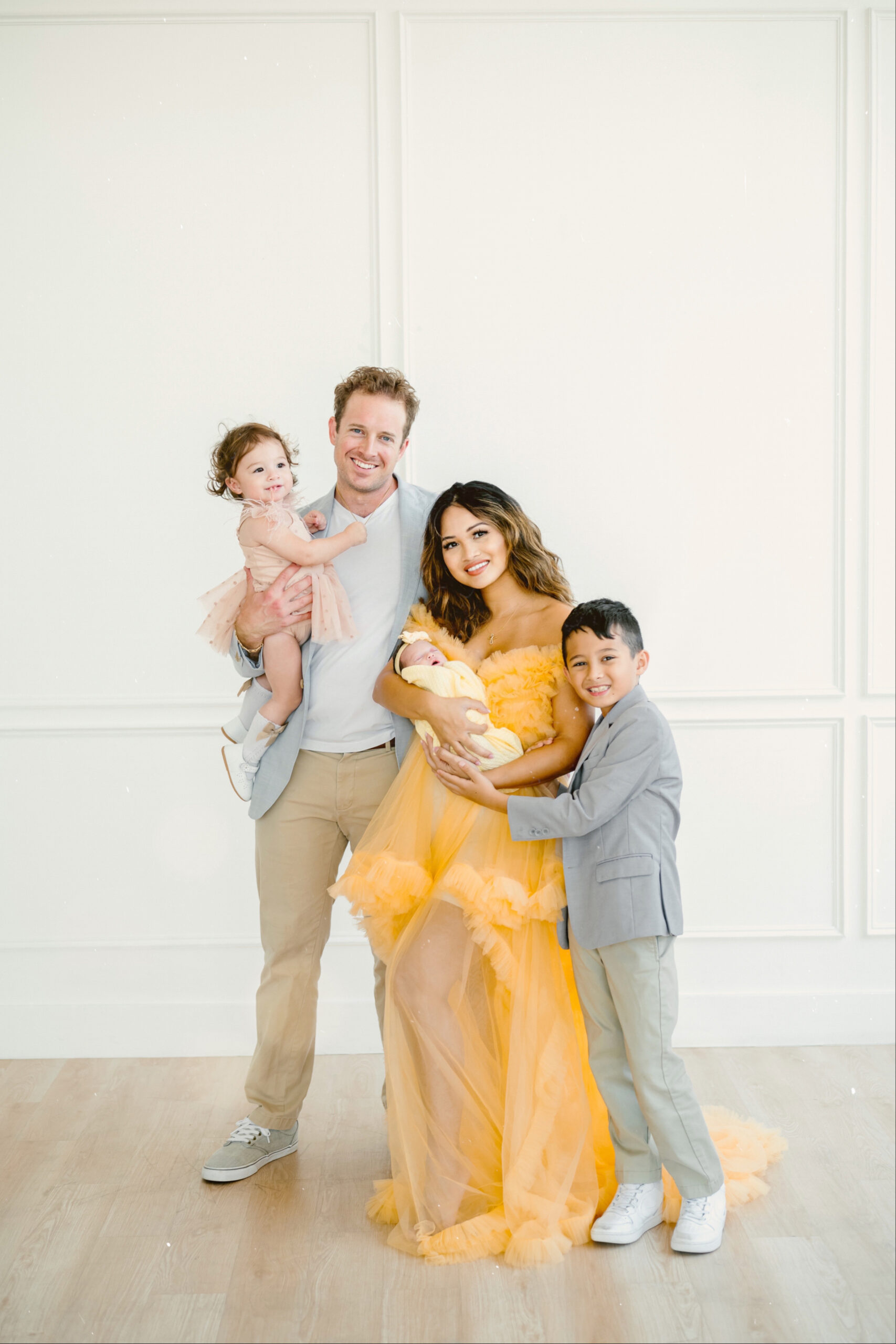 Hi friends,
Hope you are doing well!  It's been a whirlwind full of joy and anxiety especially after going through the losses we had with our previous miscarriages. For two years I experienced secondary infertility and we didn't know why until we visited a fertility doctor and saw the root of our problem. After taking accountability of my own health I was able to make the changes I needed to conceive two natural back to back pregnancies resulting in to two beautiful baby girls. For more details on how I overcame secondary infertility read more below!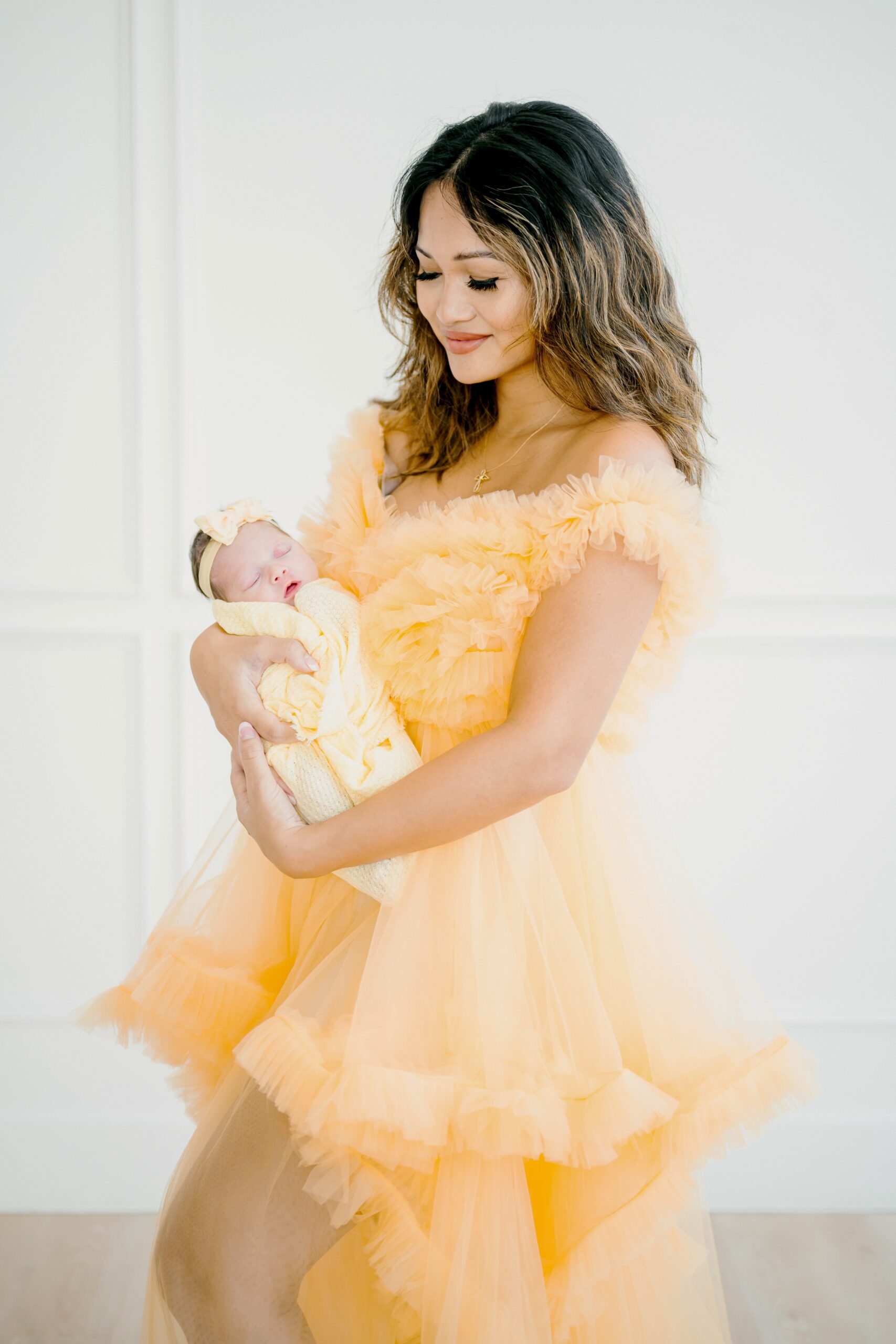 Overcoming Secondary Infertility
Alright guys,
In order to get the full concept of this story I have to start from the beginning with my first pregnancy. At that time my I was on a health kick, training for fitness competitions, and I wasn't on birth control for years because I didn't want it to interfere with my fitness goals. I ended up getting pregnant "unplanned" after a fitness competition with my first son. Because me and my husband at the time were unprepared, not married, living with my parents, I decided after having my son to get on the IUD Mirena birth control.
For four years I was on the IUD. It was so effective I didn't even have a period once during those four years, which for me was a plus, because who likes having a period right? Well when we decided we were ready to have another little one we got pregnant again quickly after removing my birth control. However unfortunately that ended in my first miscarriage in the first trimester of my pregnancy.
 Six months after that ordeal we decided to meet with a very well known fertility specialist in Houston who unfortunately retired last year. During her check up she saw that my endometrial lining was so thin that it was preventing me from keeping a baby. Now it made sense to why I hadn't been getting my period with my IUD, even with it out it had created long lasting negative affects to my body. We decided to go with the least invasive procedure to remedy the situation by doing progesterone treatments.
After several months of the treatment I got pregnant again, but unfortunately it also ended in a miscarriage. My lining had gotten thicker but wasn't thick enough. My doctor assured me it would take time for my body to heal itself. but I was mentally  and emotionally exhausted. I needed a break.
I prayed so hard and gave it to God to guide me during this time of unknown. I came to peace with myself and decided just to focus on being a healthier me and if we get pregnant naturally then that would be amazing, but we weren't going to stress ourselves over it.
During this time I started to research natural ways to build up my endometrial lining. I focused on changing my diet and eating healthier, as well as getting active to create blood flow in that area. I also added to my diet these fertility supplements. Within two months of taking these supplements along with my diet and exercise I became pregnant. I remember not thinking it was possible at the time, so I was shocked when I took that pregnancy test. I shared more about that moment in this post.
It's crazy to look back at those two years where I struggled with secondary infertility, and to see me know with two more healthy babies. God does provide. I refuse to be on birth control knowing what it did to me. Now we use other protection and family planning methods that are less invasive and damaging to my body. I still continue to take fertility supplements even postpartum, and continue to stay active and eat healthy.
I know not everyone story is the same, but I highly suggest if you are experiencing secondary infertility after having no problem your first pregnancy to check your hormones, check your body, and check your birth control. If it were up to me I would recommend against any invasive birth control. I hope my story helps someone else who is going through this, and know you are not alone. Don't lose hope and trust in God's plan for you.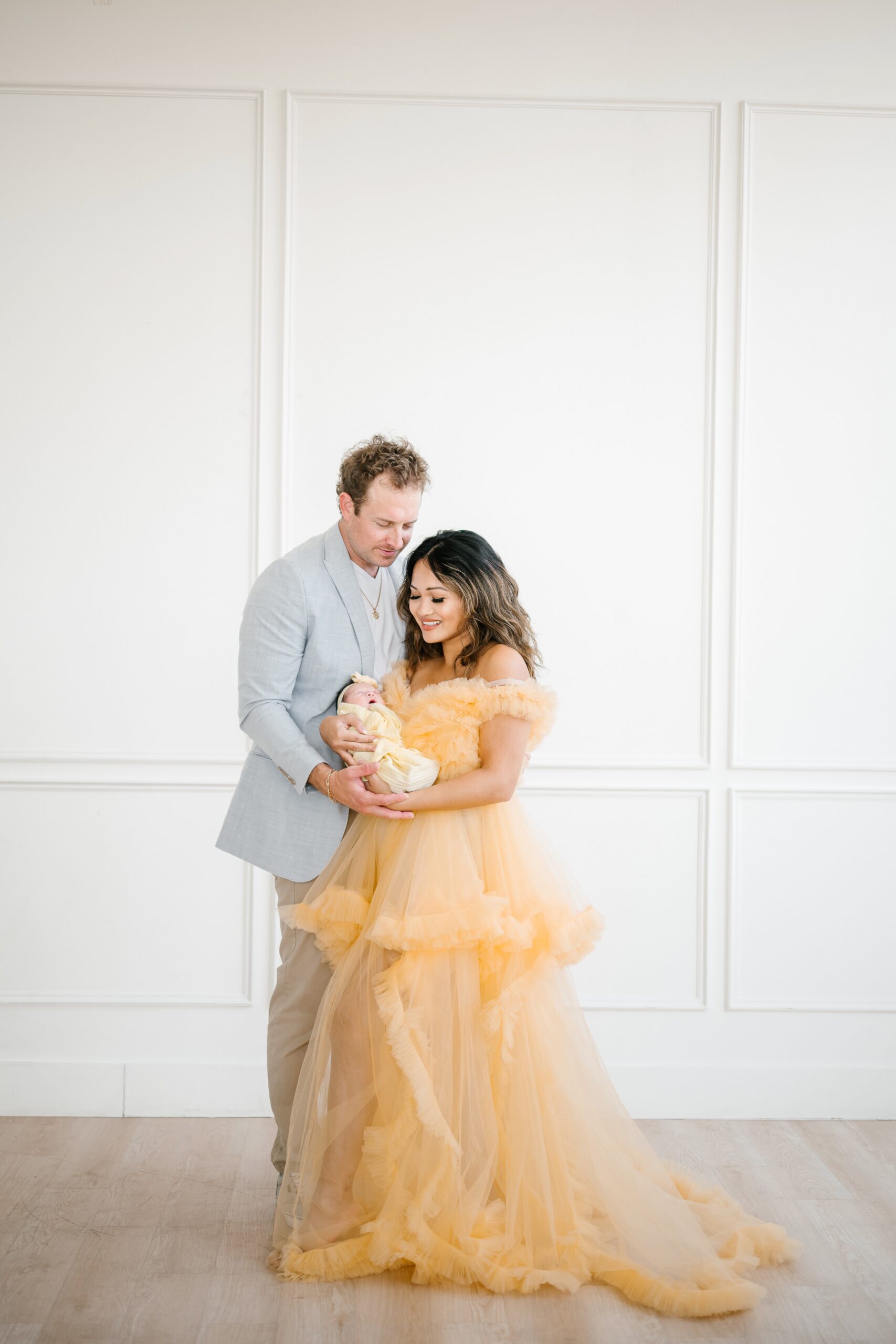 I wore this maternity dress when I was pregnant with Ella in this post. I loved it so much I decided to rewear it for this photoshoot. Check out the full photo session below!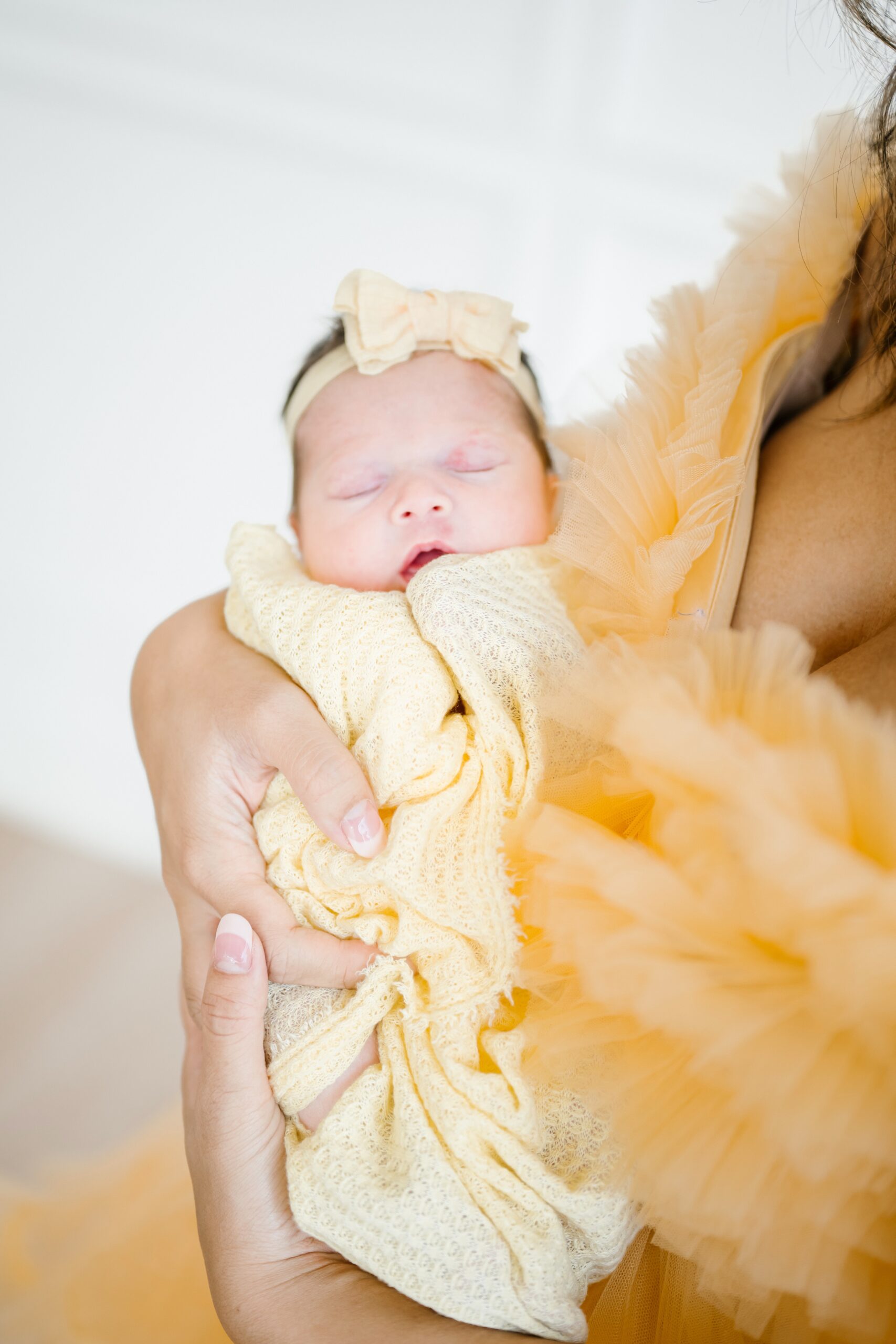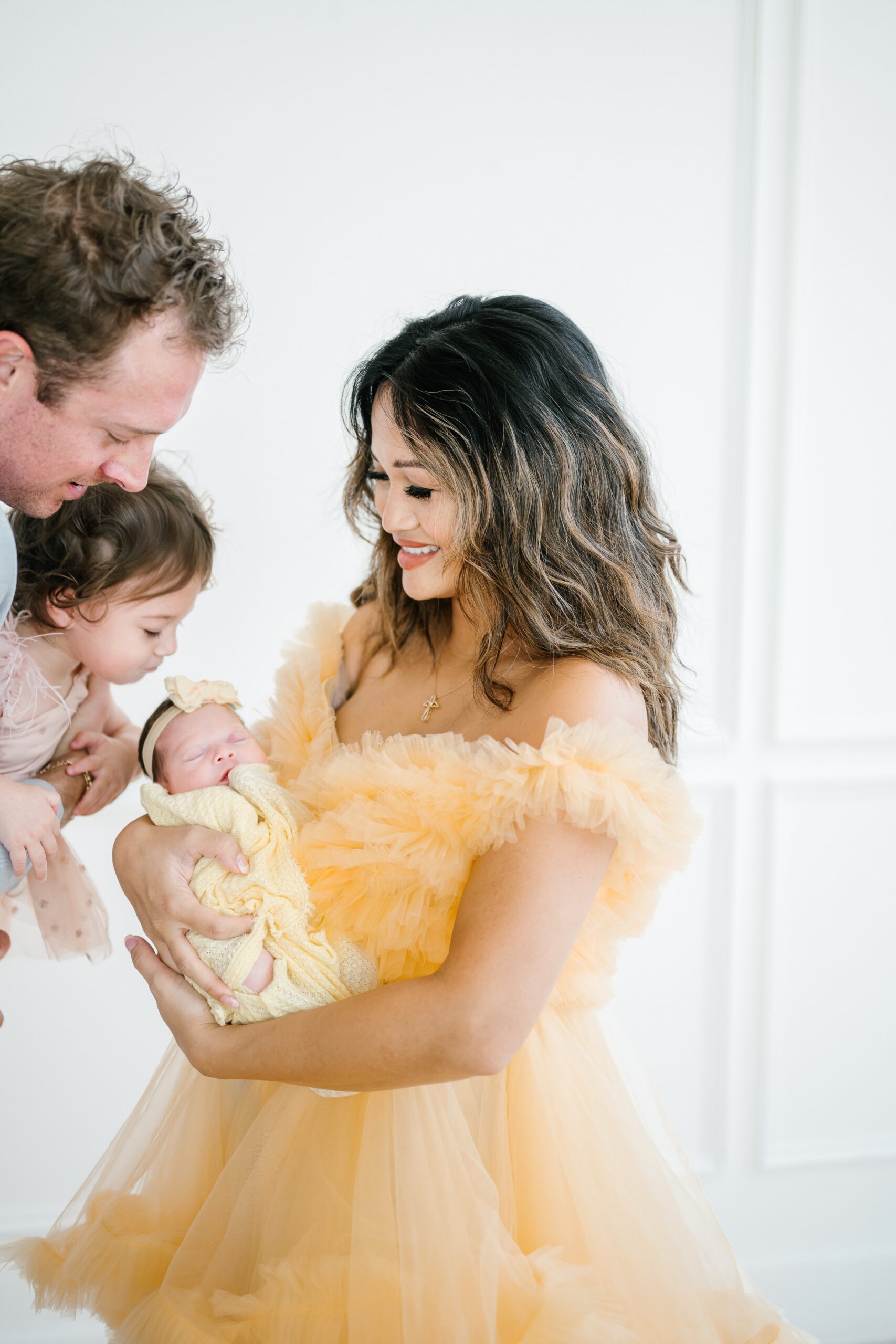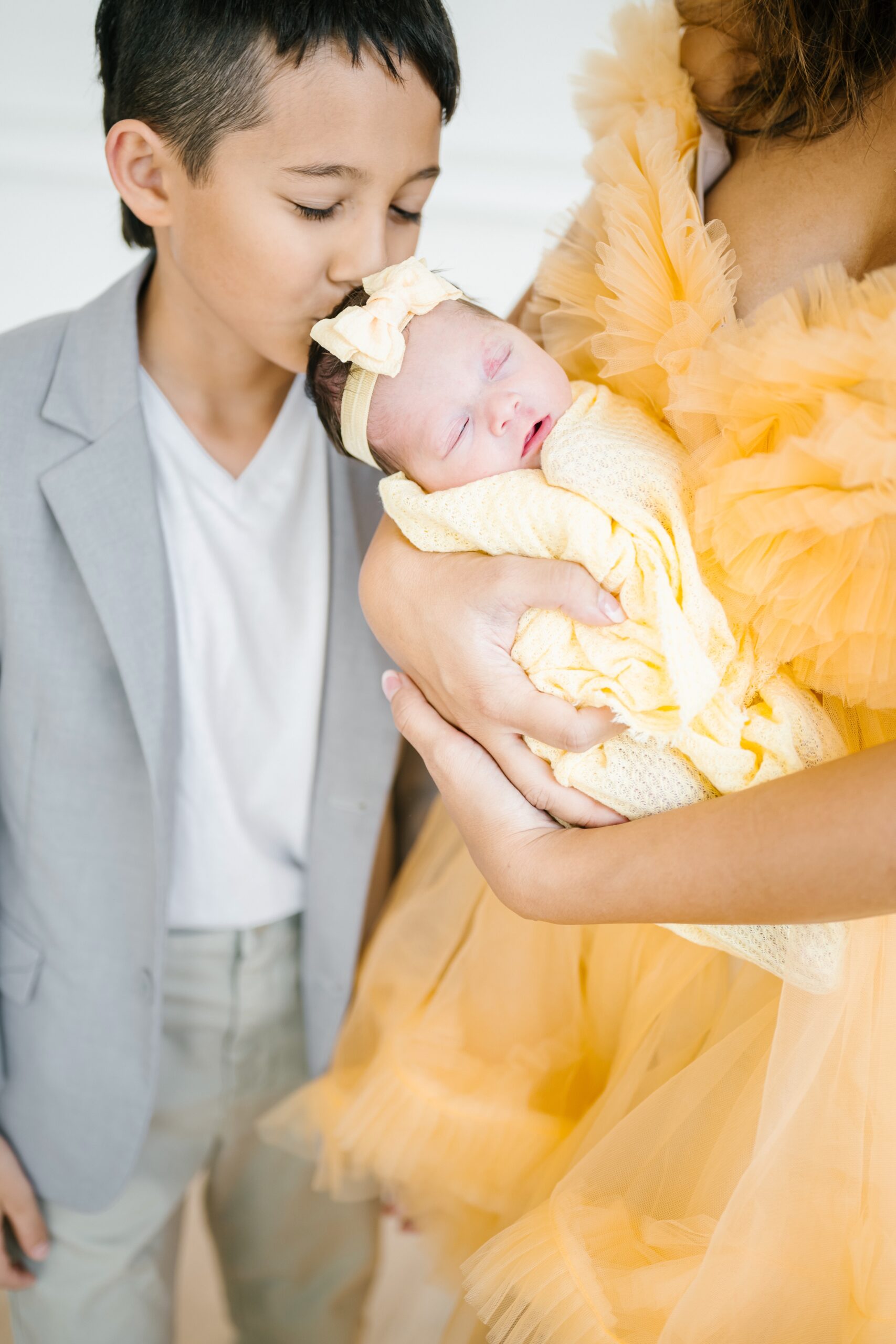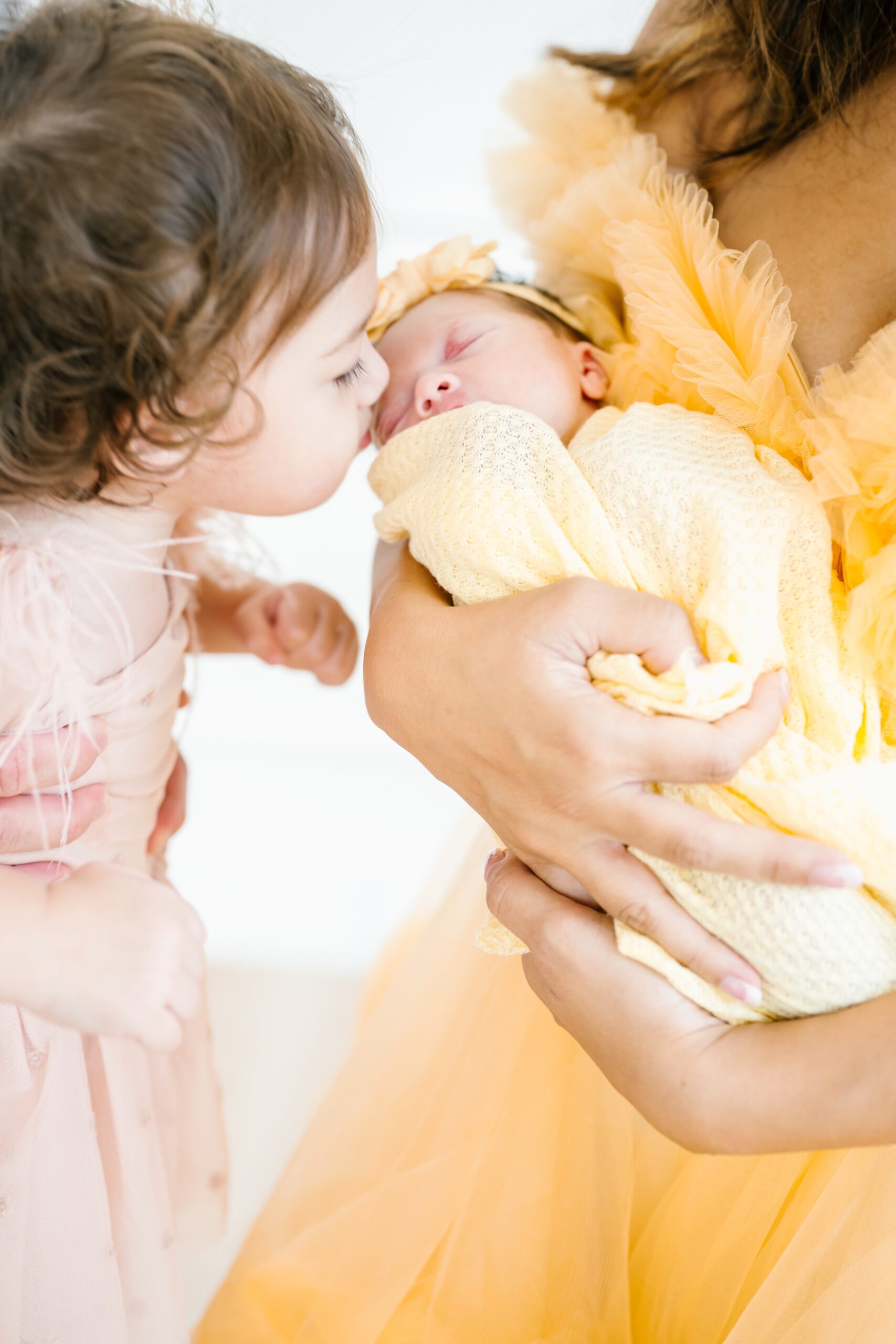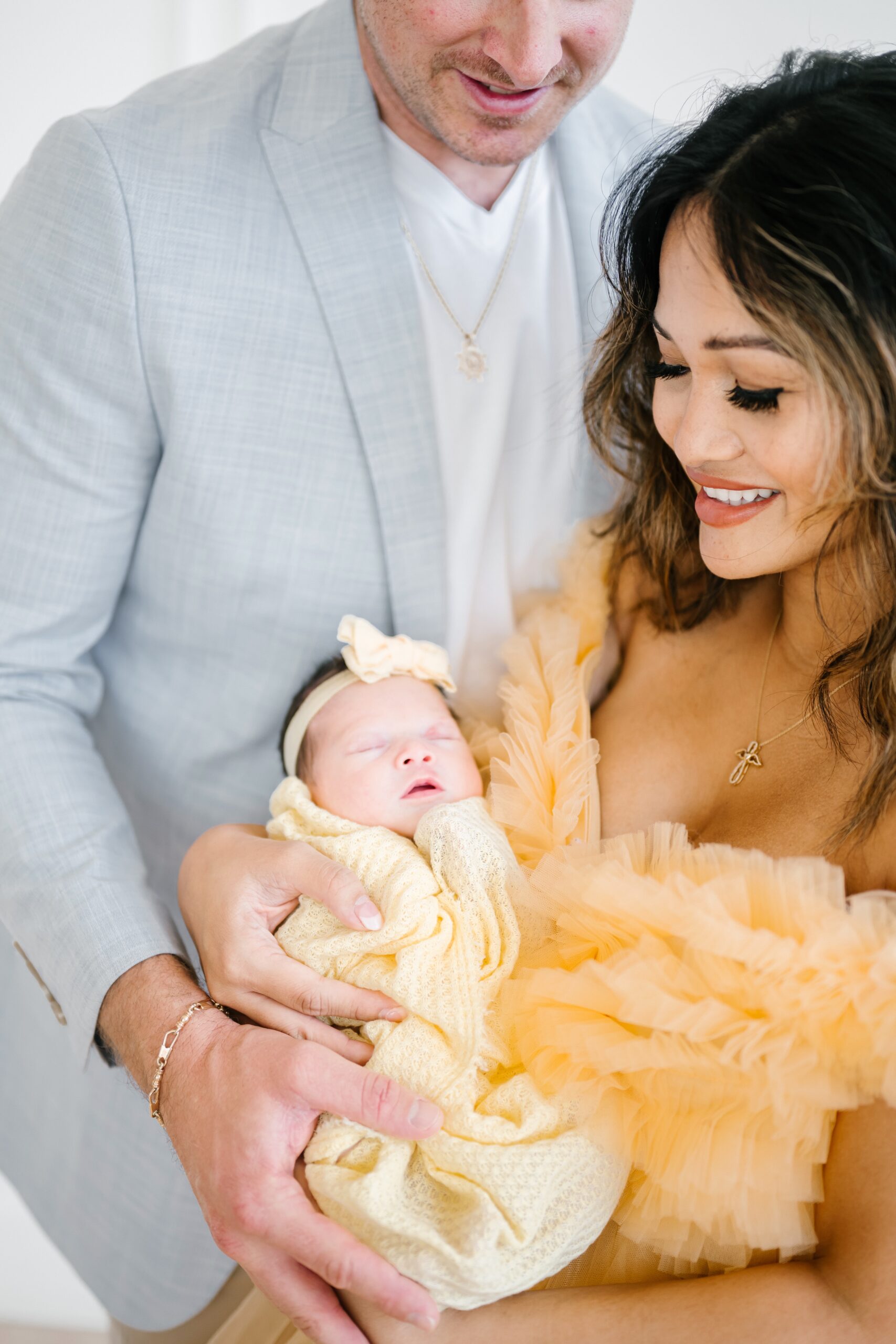 Thankful for my family and for all of you who have read my story.
P.S. Subscribe for weekly newsletters so you never miss a single post!
Photos by BanAvenue Photography