Hey friends,
Hope y'all are having a great week! Today I am getting personal with ya'll and sharing an update on our pregnancy. A month ago we announced early knowing there was a possibility it wasn't a viable pregnancy. After weeks of many doctor visits, waiting it out, and trying all options we ended up having to get a D&C last week to end the pregnancy. I ended up having a last minute surgery the day before me and my mom's trip to New York with Bio Oil. It was a whirlwind, and honestly I feel like I haven't had a chance to finally stop and really process everything until these past couple of days since my husband has been home. Today am finally sharing our miscarriage story plus five things that have helped me cope with my first miscarriage. October is Pregnancy & Infant Loss Awareness Month, and hopefully sharing my story can help someone out there who is going through the same thing or has gone through the same thing feel like they are not alone, and also help them in the process.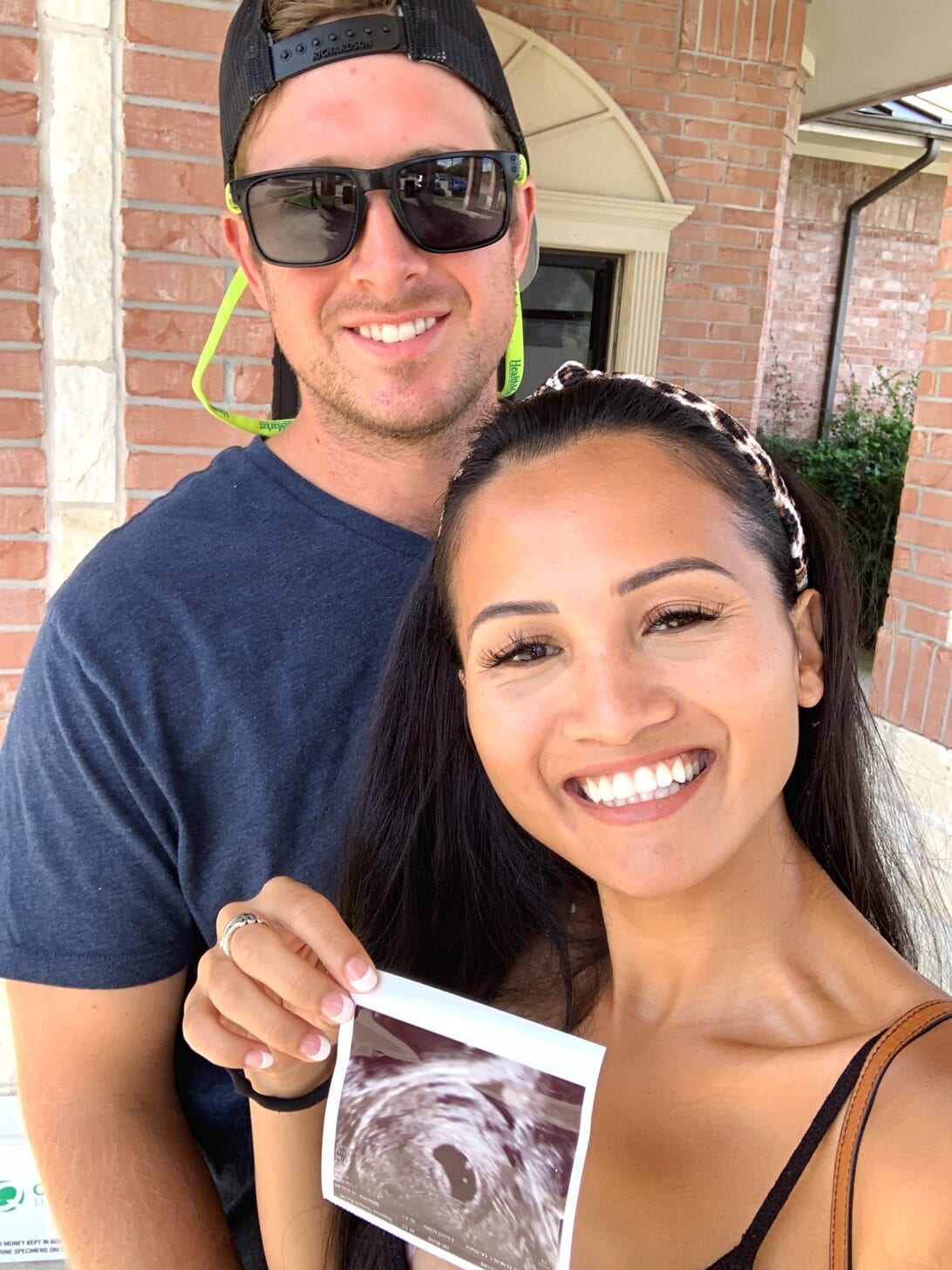 Our Miscarriage Story:
First I want to start off by sharing more of what has been going on in the past couple of weeks. You wonder why I am sharing this? One, writing and sharing my thoughts have always helped me get through things. Two, I want to look back at this one day and remember where I have been and the struggles I have been through. I remember years ago writing a post about Postpartum depression just to share my honest truth about motherhood, and that post ended up catapulting my blog into what it is now today. I remember at that moment I knew I could reach other women who may be struggling just like me and help them feel like they are not alone. I've always felt God gave me this gift of writing and my blog so I could share my testimony of my life and help women all over the world.
So let me begin where I left off. From my previous blog post I shared we couldn't hear the heartbeat in our ultrasound. After several blood test and two weeks later we went to a follow up with my midwife and confirmed that my pregnancy had stopped progressing. This was days before our trip we had planned to Italy. We decided to try taking misoprostol to start the miscarriage so we wouldn't have to worry about it during our trip. After three days and no results, I decided it would be better to just let nature take its course and allow my body to do it naturally. We were lucky that we didn't have anything happen during our trip, so we were able to enjoy ourselves and get our minds off of everything. It was as if God knew what we needed at that time.
After our trip I had light bleeding but nothing major, I was hoping I would be able to miscarry naturally as I hated the idea of going under and getting surgery. But two weeks later when I had my follow up I found out I would not be naturally miscarrying anytime soon, and since it had been so long it was safer to get the surgery than worry about infection if my body didn't miscarry on its own. I ended up getting a last minute D&C the day before my trip to NYC with my mom. It was seriously so stressful having to go through that, but thankfully my surgery went well and I did not have any complications. And emotionally it was nice to have my mom on the trip with me, because I felt less stress and more at ease. Plus she has such strong faith, even when I might question mine, she is there to help guide me and remind me that God's plans are greater than ours. And what's meant to be will happen.
These past couple weeks have been truly a whirlwind. Even with this loss there has been so much good that has been happening. I am truly grateful for all these opportunities, but it has been hard trying to process all these emotions. I feel as I am constantly busy with brand work, or traveling nonstop. But everyone grieves differently, and everyone processes their emotions differently. For me sharing my emotions and writing them down have always help. But also knowing these five things have also helped me cope through this time.
5 Things To Help Cope with A Miscarriage:
1. It's not your fault
First and foremost know it's not your fault. 1 out of 4 women experience a miscarriage in their first trimester. Sometimes we get so caught up in the blame game that we don't allow ourselves to see the whole picture. Most of the time it's nature taking its course when something isn't right in the development process. Nothing you or your husband can do or change. Don't blame yourself for something that was out of your control. It's hard enough going through a miscarriage. Feeling guilty for something that you had no control of will only make it harder. I was thankful to have a wonderful midwife that made me feel at ease through this whole process and helped me understand  was going on.
2. You're not alone
Know you are not alone in this situation. Surround yourself with family and friends you can trust. I can't thank my mom, my husband, and my close friends for being there during this time.  You will find that being able to share your emotions with others will allow you to grieve in the process. Also there are many resources online that will also point you in the right direction to find support groups for people experiencing the same thing you are. I know it helped me reading these forums online of women who overcame the same situation I did.
3. Give yourself time
Take time for yourself to process these emotions. It may take weeks, months, even years, but allow yourself grace to process a miscarriage at your own pace. Sometimes I feel like life has been such a blur with everything going on it's taken me time to process everything. Take a break, go on a trip, schedule a spa date for yourself, and allow yourself time to process your emotions.
4. Focus on the good in your life
It is hard to look on the bright side of things when you are grieving a miscarriage. Making a conscious effort to be grateful of the good in your life can help change your perspective on the situation. I've been grateful during this time I've had so many amazing opportunities with my job, and also being around my family always makes me remember all the good that is in my life. We can't change things that have happened in the past or out of our control, but we can focus on the future and be thankful of what we have in the present.
5. Have faith
Last but not least, have faith. Trust in God that he will bring you through this. That his plans are bigger than our fears. I've had many unexpected blessings in my life to know God's plans are greater than mine. Yes it makes me sad to think sometimes that all the plans I had didn't necessarily come out as I planned. Even when days are hard, I remember all God has done in my life, and I know there is a rainbow after the storm.
2 Corinthians 1:3-4 Blessed be the God and Father of our Lord Jesus Christ, the Father of mercies and God of all comfort, who comforts us in all our affliction, so that we may be able to comfort those who are in any affliction, with the comfort with which we ourselves are comforted by God.
Side note:
These photos I'm sharing was the day we confirmed our pregnancy at our first ultrasound. We were so happy and so excited you can see it in our faces. I wanted to share this because I always want to remember these happy moments regardless of the outcome. I am thankful we got to share those moments together.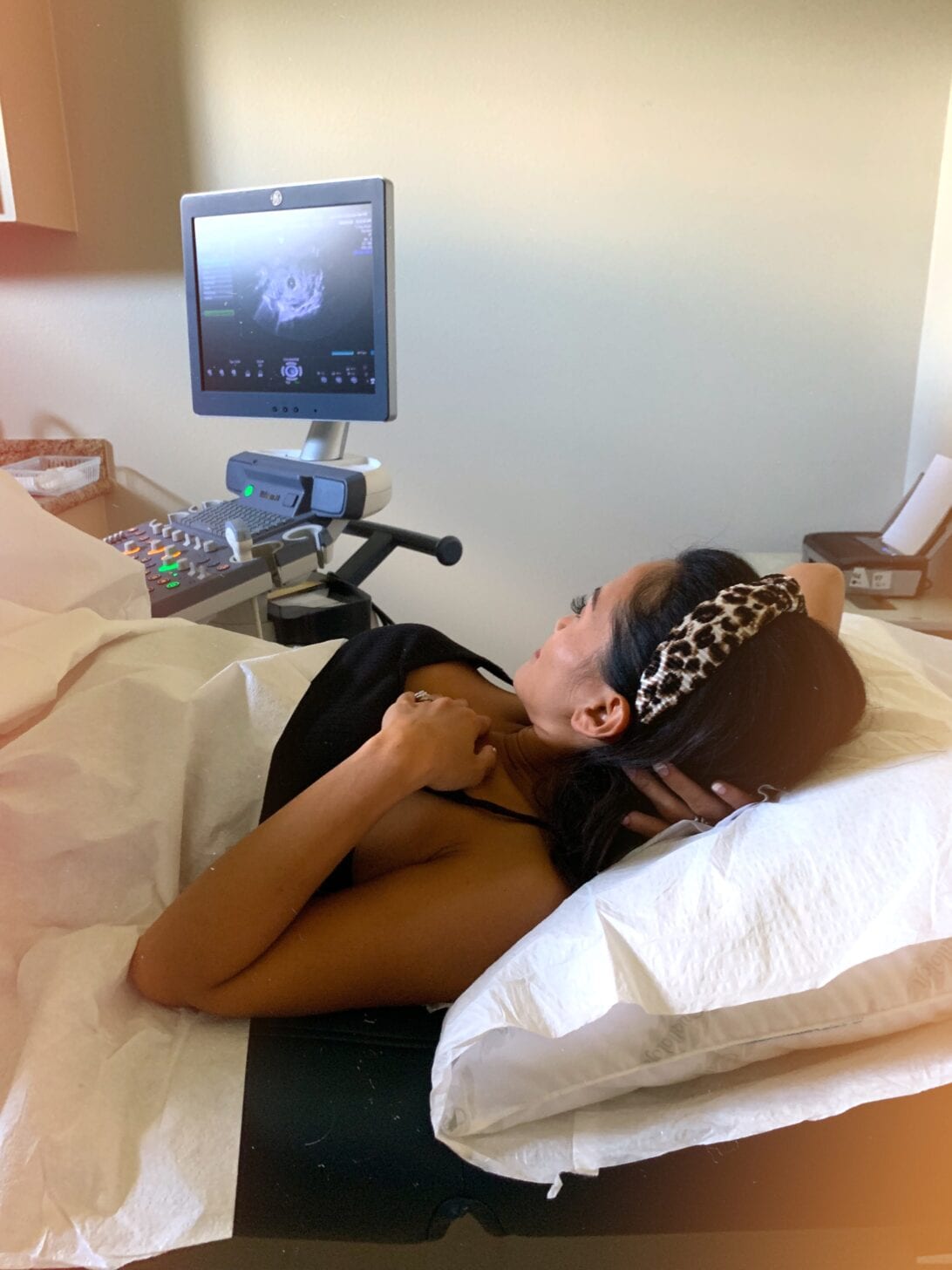 It's crazy to think what has all happened in these past couple of weeks. Some days are harder than others. But everyday my faith grows. I know that going through this has only made me stronger, stronger as a person, and stronger in my faith. I hope sharing my story and sharing these tips will help someone going through the same situation. It may be hard to see the light at the end of the tunnel, but there will be a rainbow waiting on the other side. Thanks for stopping by and letting me share my story with you.