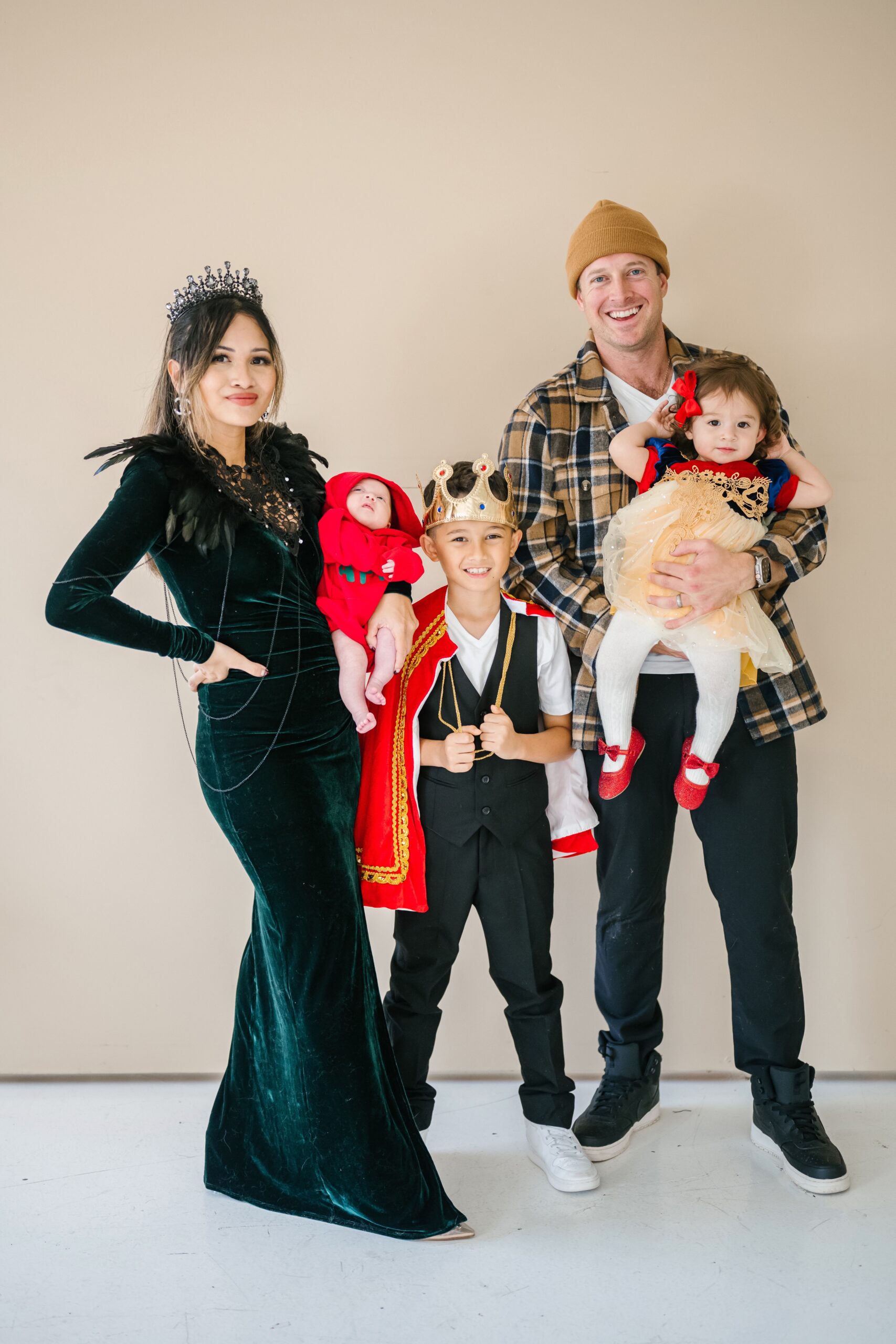 Hey friends,
Happy Hallows Eve! First Halloween celebrating as a family of five!  When Ella was born I knew I wanted her to dress up as Snow White. She had the fair skin as white as snow and the dark hair just like in the story. I found this dress and it was the perfect Snow White dress and under $15! And then I had to get her these sparkly red shoes to match! Josh and I improvised with things we already had in our closet, but I did get this fun necklace to create my evil queen look. For Jayden we accessorized his suit and added the cape and the crown. And last but not least, our sweet Daisy was the poisonous apple. I found the cutest little baby apple onsie online that fit her.  Check out our full Snow White family costumes below!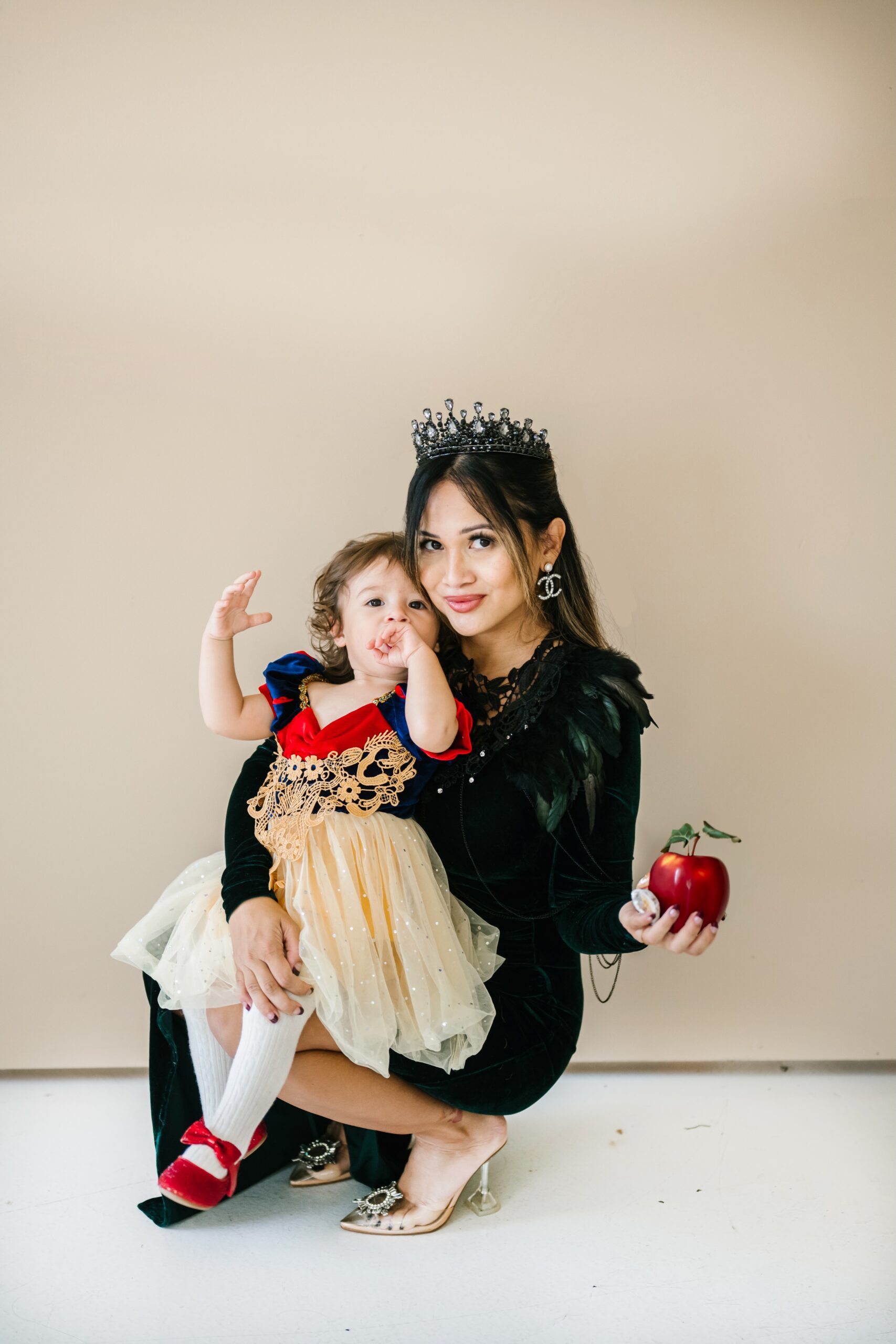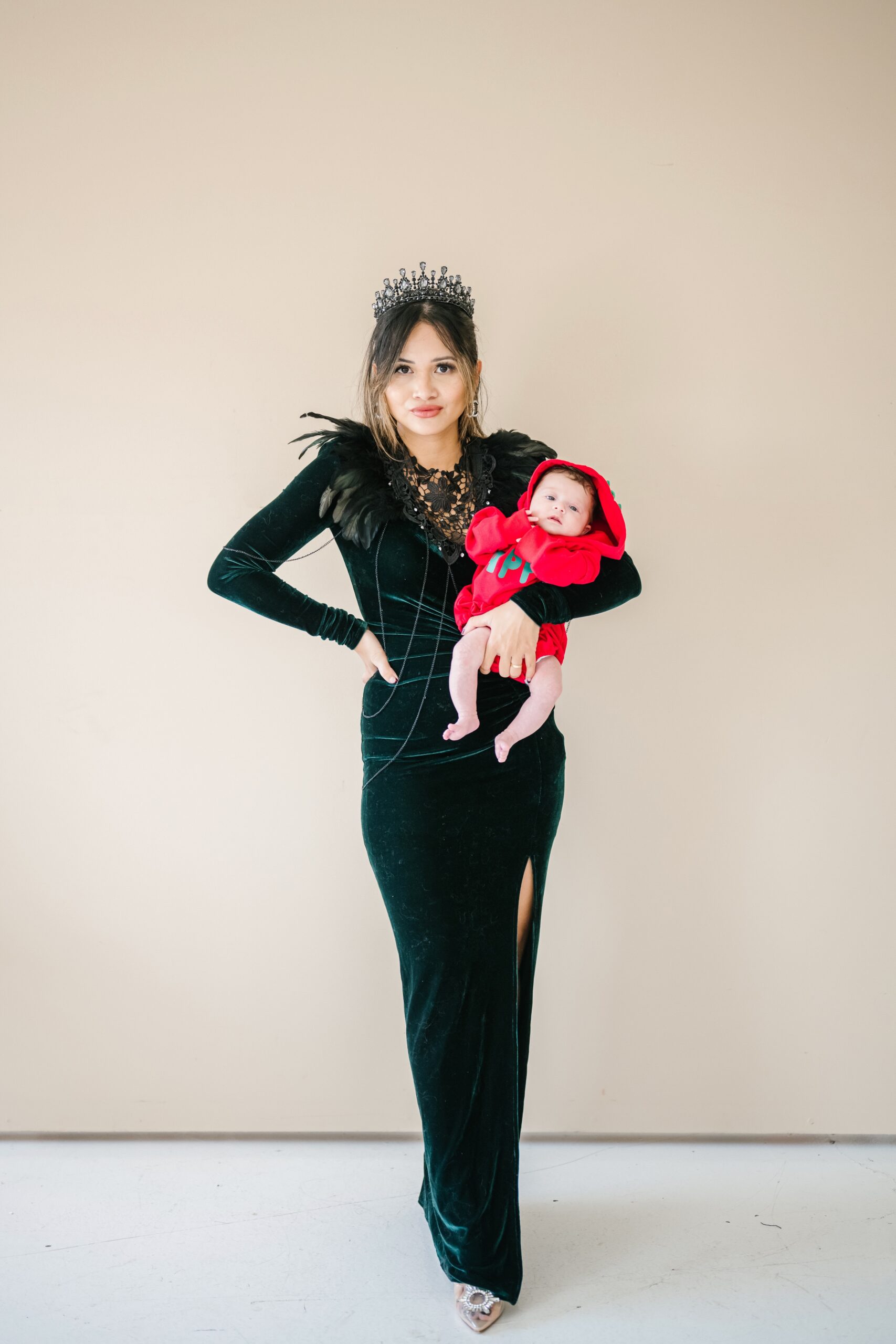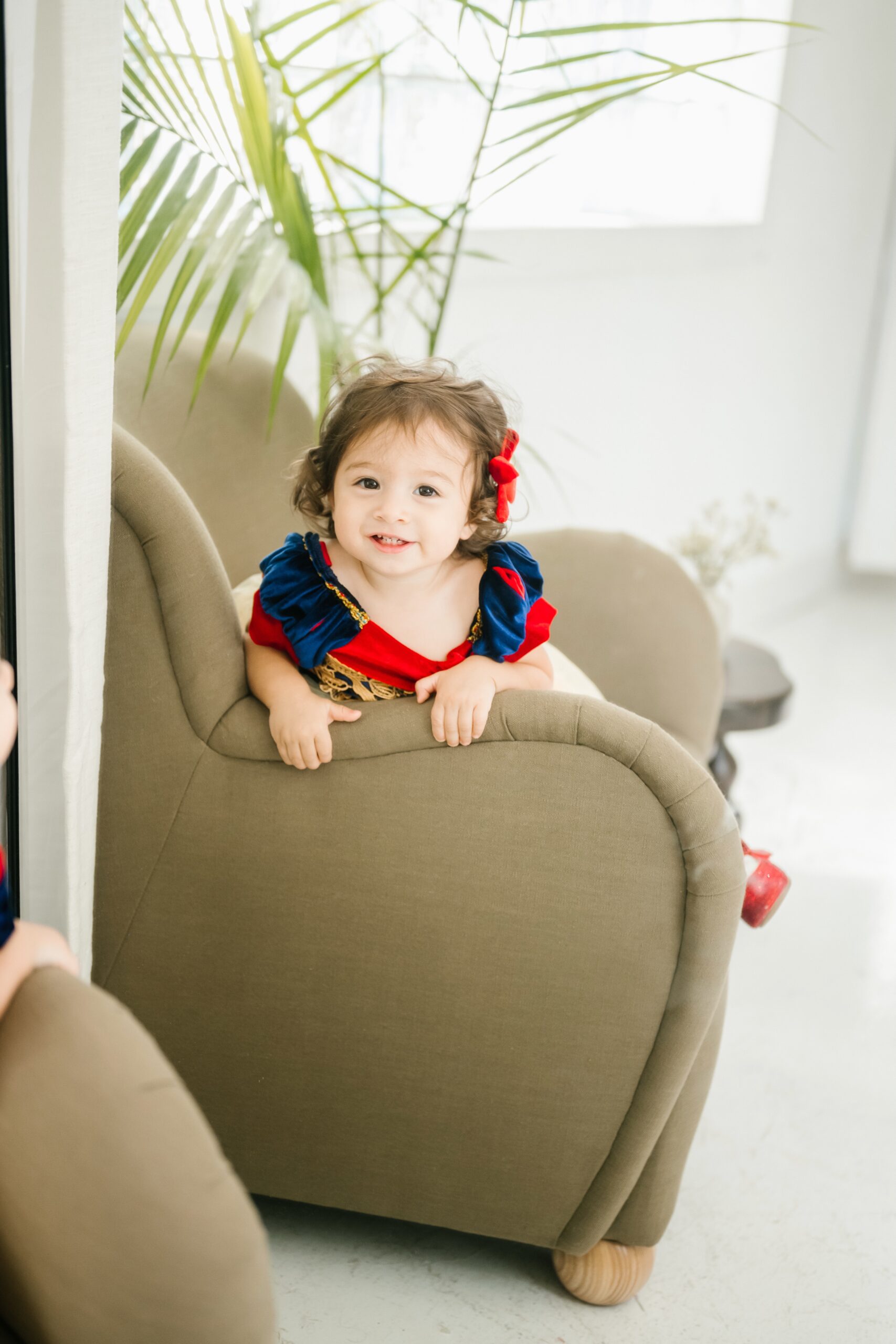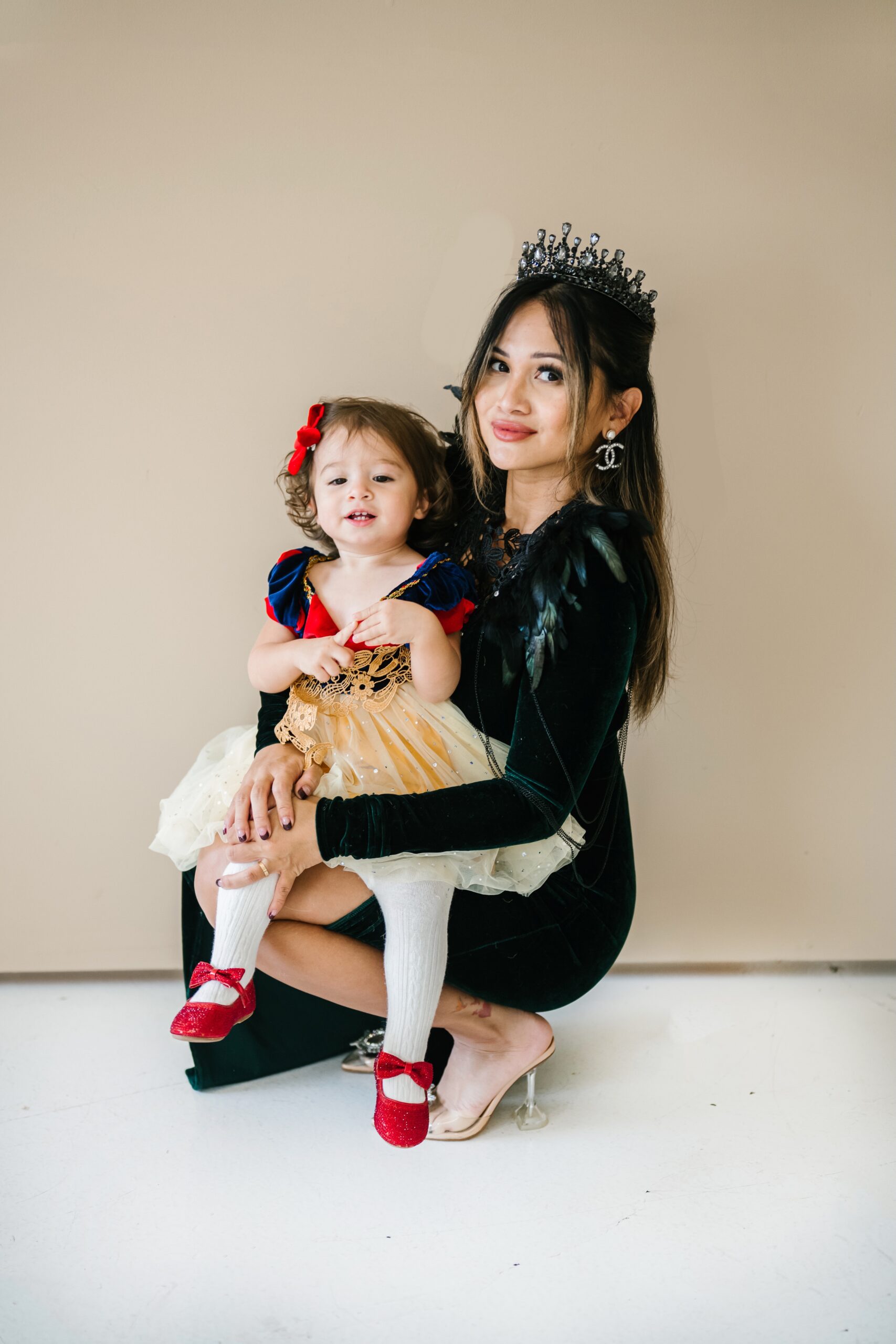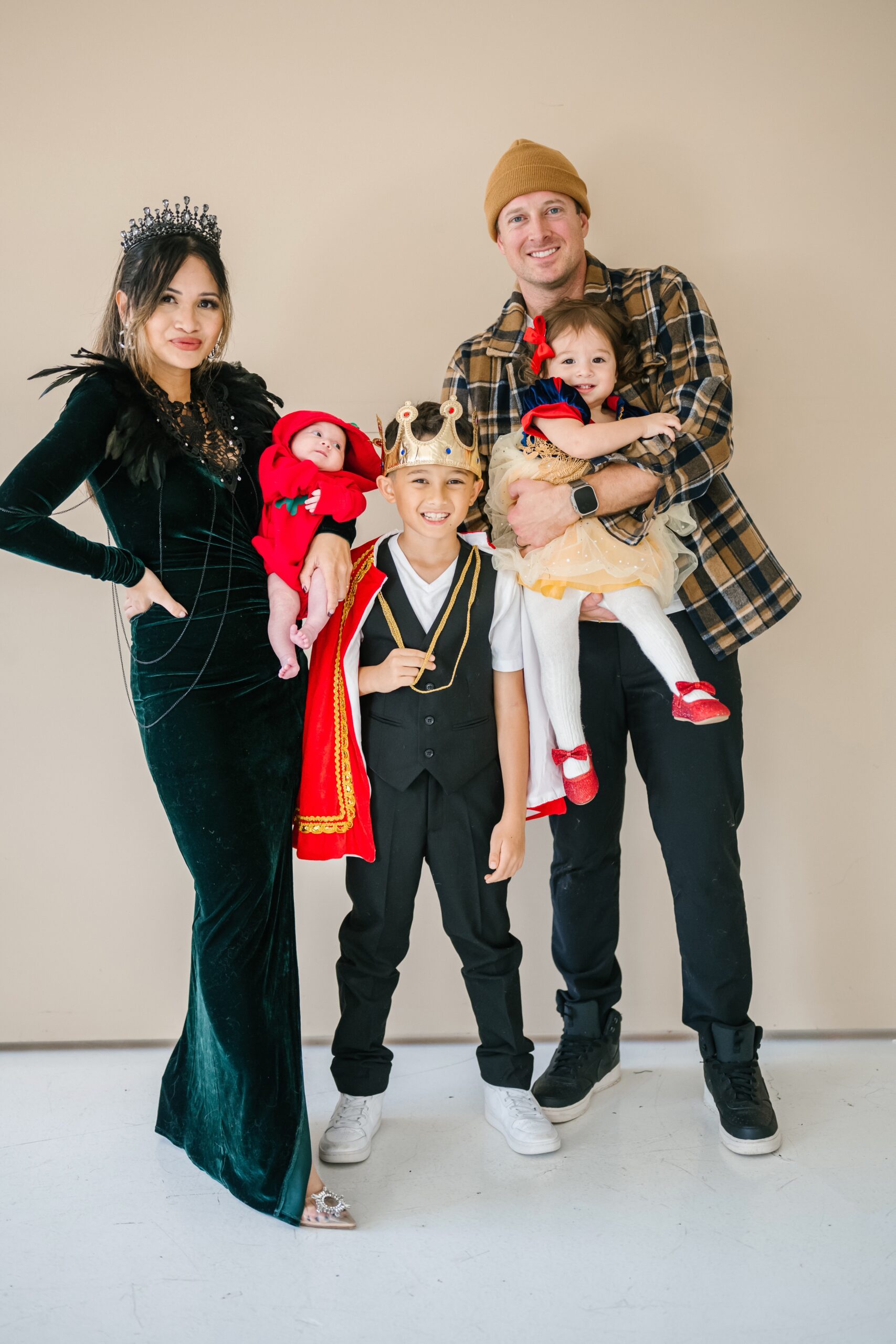 SHOP COSTUMES:

How adorable did our family costumes come out this year? I am definitely taking advantage of the family costumes while I can with my kiddos. I know there will be a time where they won't want to dress up for Halloween. Now I have to plan for next year! Any ideas?
Check out last year's Halloween family costume here!
P.S. Subscribe for weekly newsletters so you never miss a single post!