Happy Friday, everyone! This post might come a little later than usual. Yesterday we had a busy day with our mommy friends and went to the cutest brunch place made specially for moms with kids. There's a park and so much room for activities, plus the food is really good too. Click here to see where we went. Today is a special post as we head into Mother's Day weekend. I love sharing what motherhood means to me every year because it's always fun to look back and read my thoughts back then and how they have evolved through the years. You can see my first, second, and third Mother's Day post here. Today I wanted to share my thoughts about what it means to be strong as a mother and the one force that drives this unfathomable strength is a mother's love. I once questioned Jesus love for us and the sacrifices he made years ago, but it wasn't until I became a mother that I realized what that love is. I've never loved a man more than myself, but the day my son came into this world, there isn't a day I wouldn't give up my life for him. He is everything to me, my pride and joy, my greatest blessing, he is why I am the strong as a mother.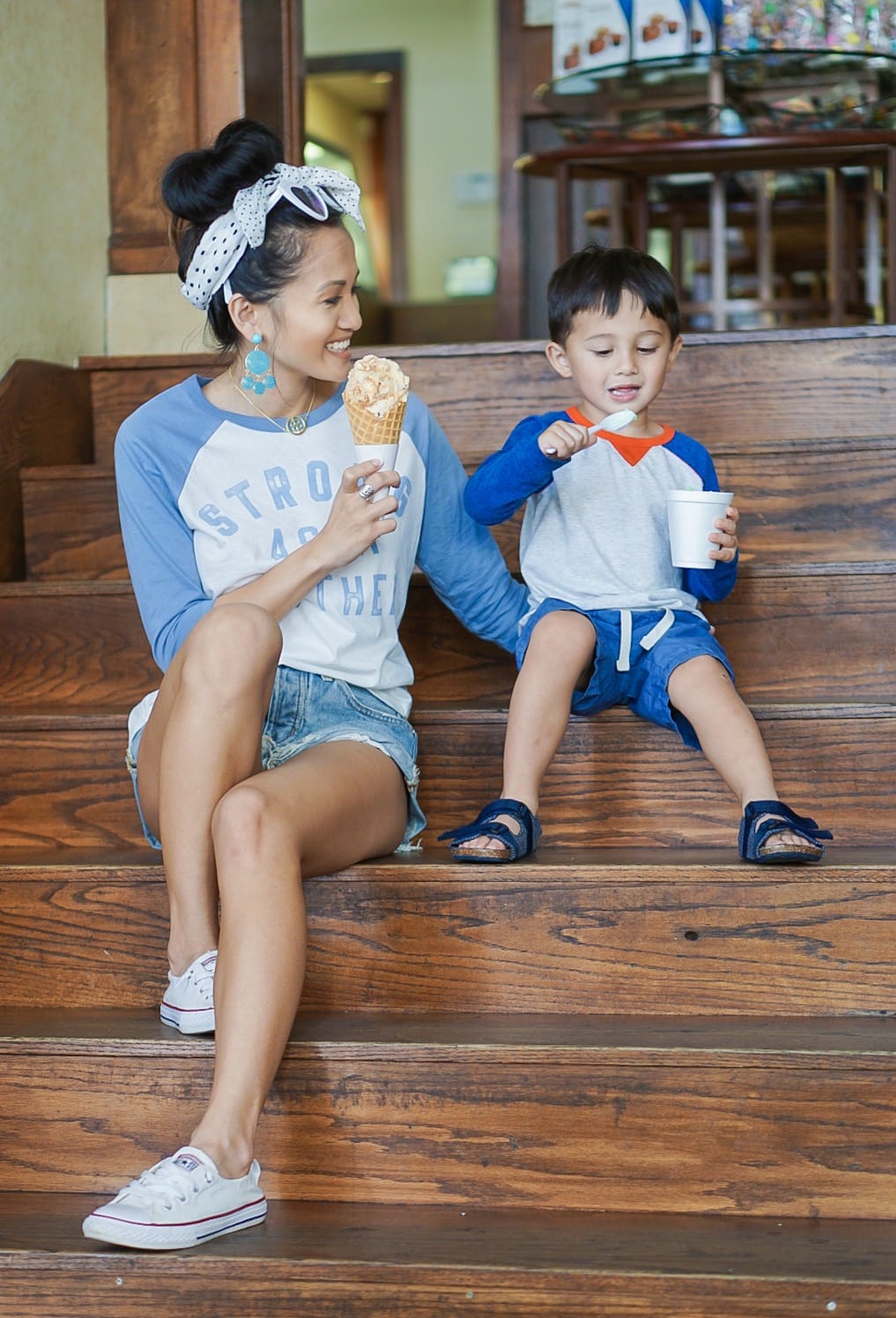 A Mother's Love – What does strong as a mother mean to me?
It means being able to stay up with barely any sleep just to be there to comfort your child.
It means having the guts to go for your dreams because you want a better life for your child.
It means standing up for what you believe in even when others may not agree because you want your child to know what it means to stand up for what is right.
It means being the first one up and that last one asleep so you never miss a moment.
It means having the patience to stand your ground while your willful child test your boundaries twenty-four seven.
It means not having a heart attack while you allow your child to explore and gain his independence while you watch in a distance knowing anything and everything bad could happen.
It means teaching your child compassion and understanding when you really what to give someone a piece of your mind.
But most of all it means giving it your all to prepare and teach them to become wonderful, kind, caring human beings knowing that one day they will leave you. Because the hardest thing to do is to watch them grow up, when all you wish as a mom is they can stay little and be yours forever.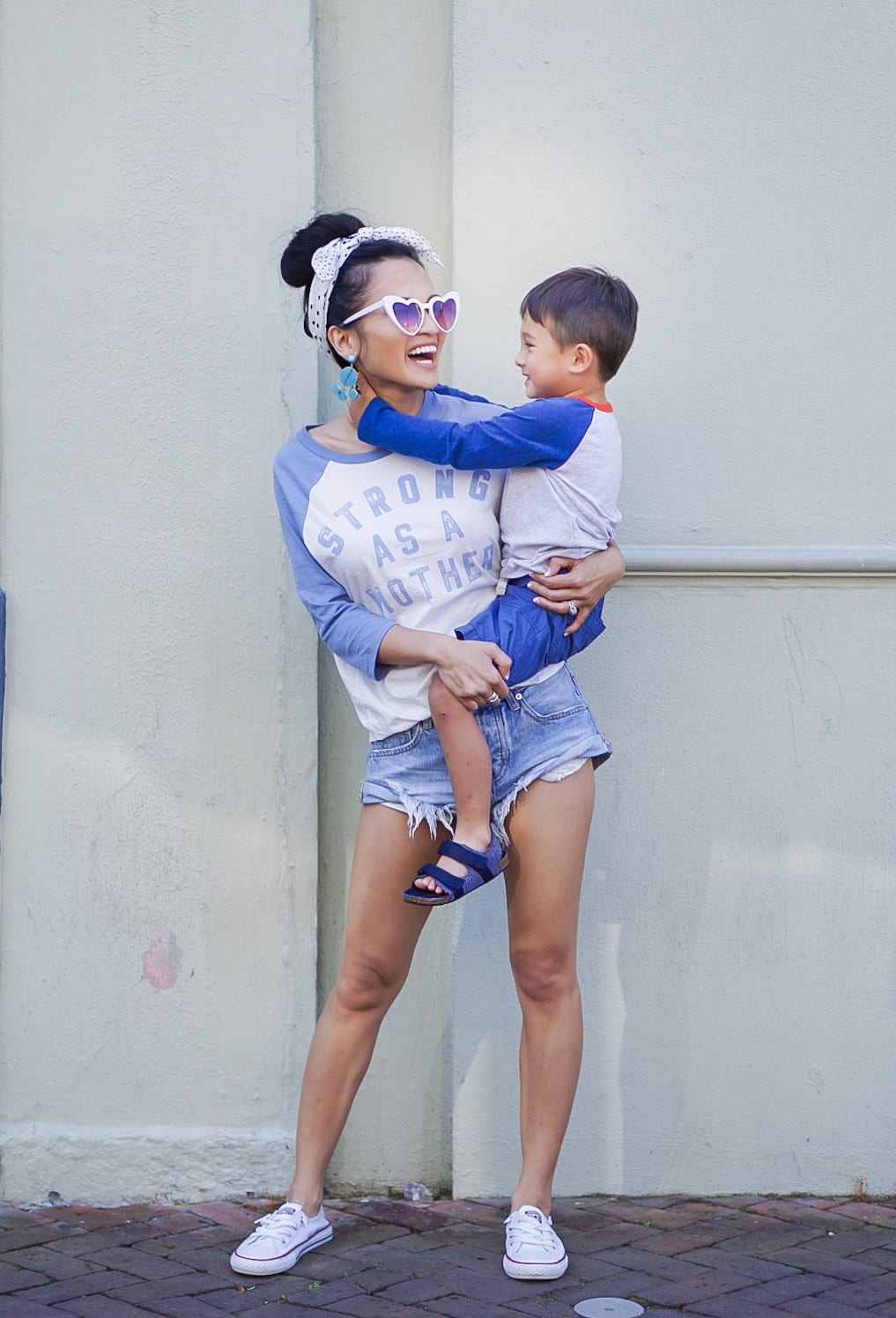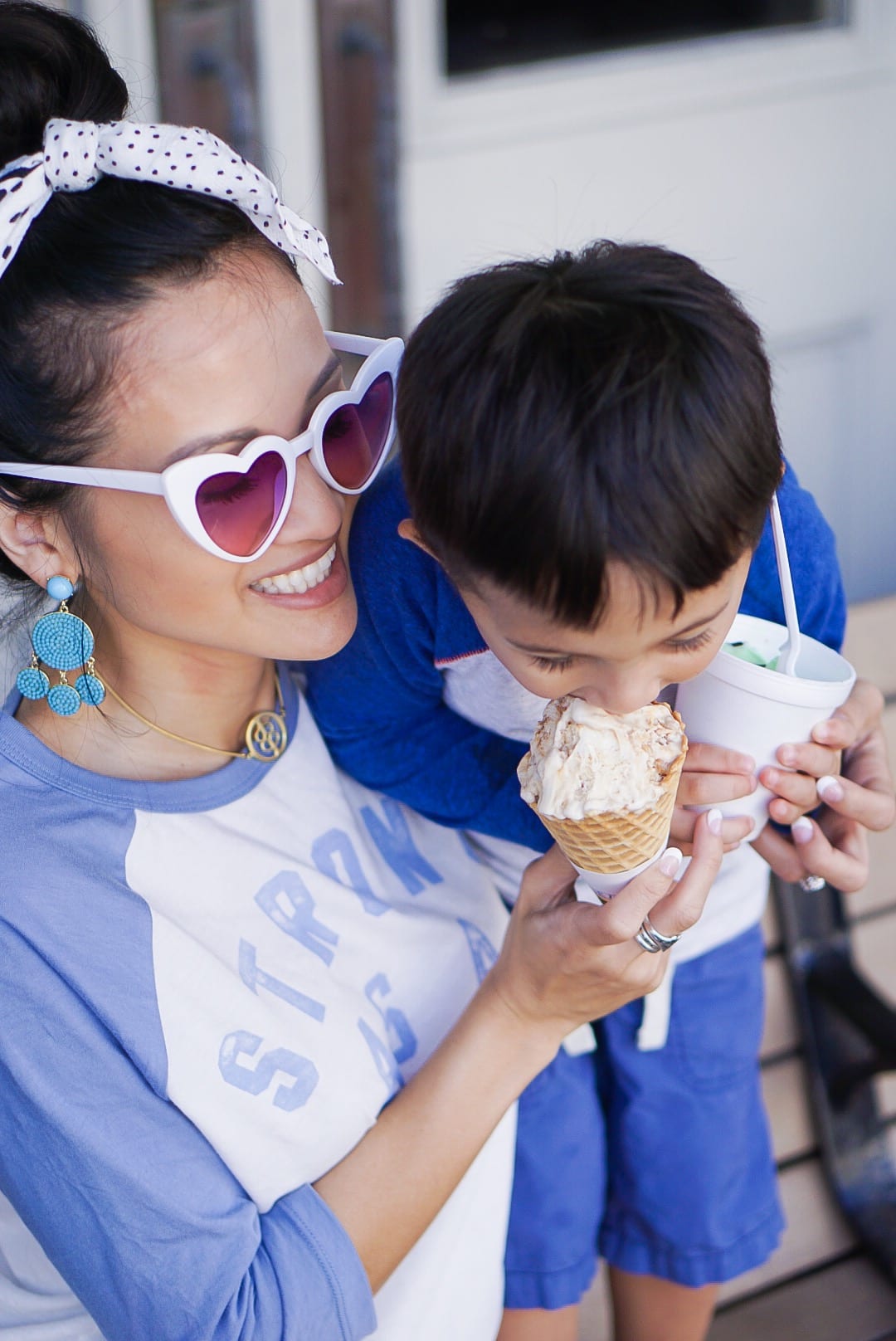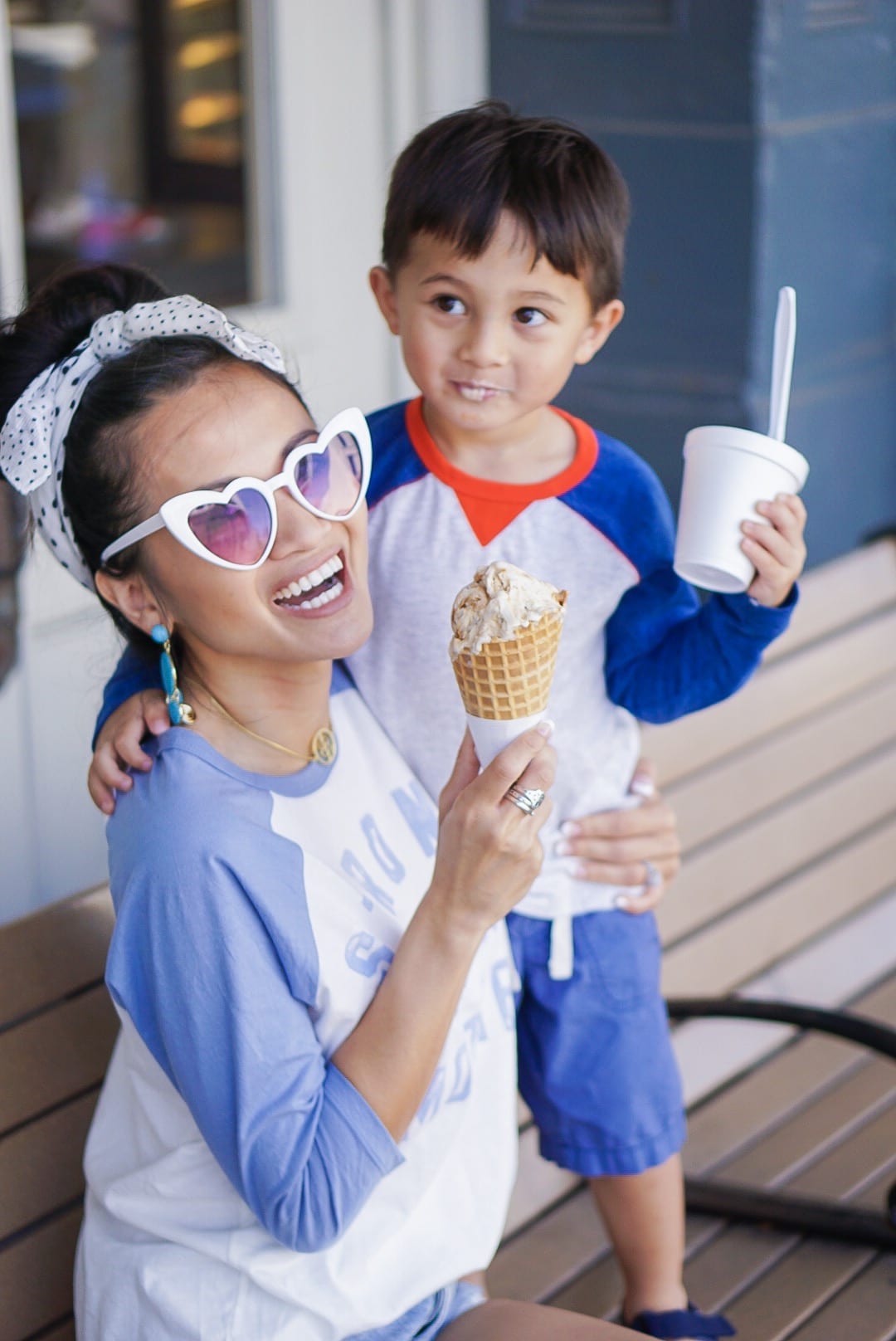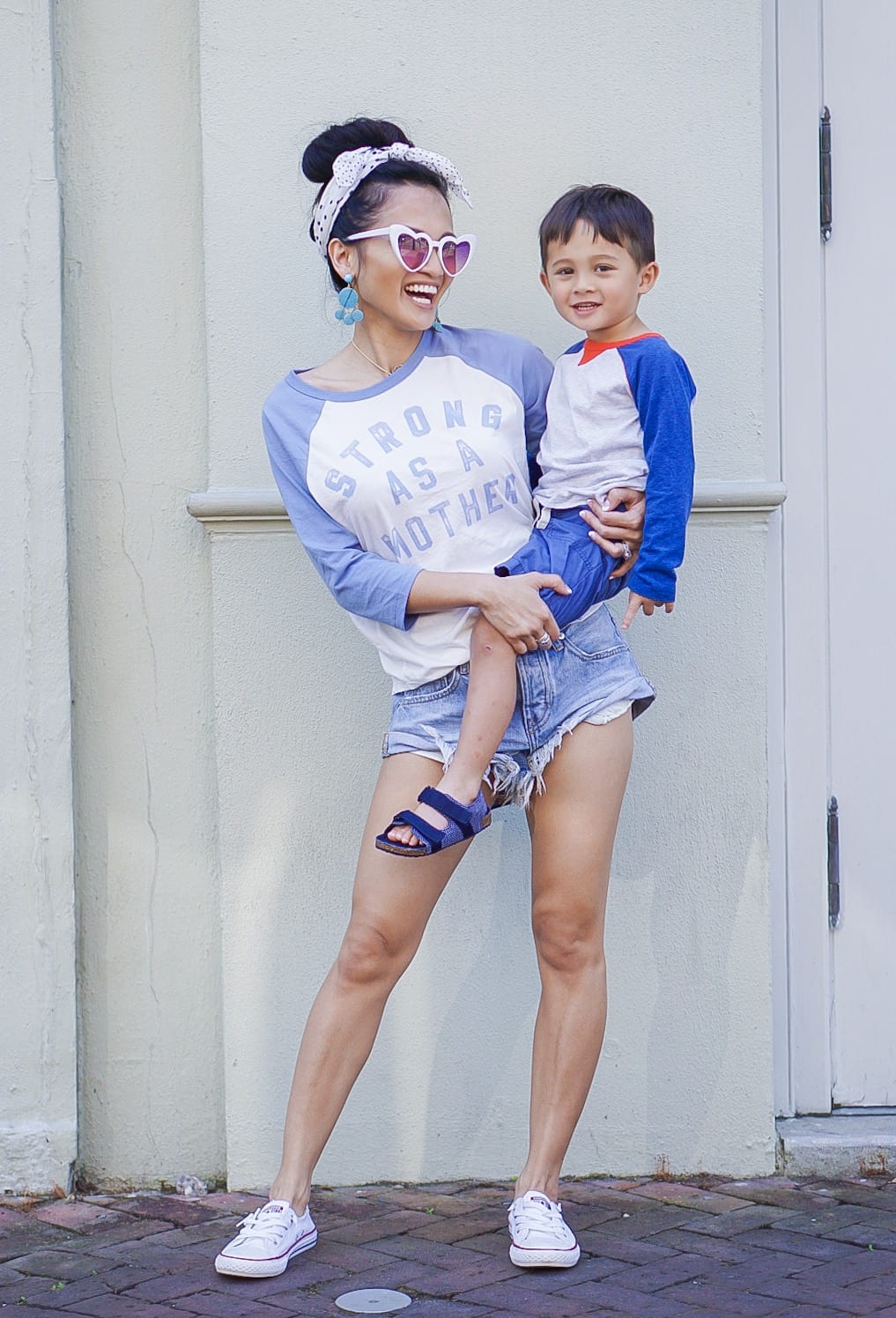 SHOP THIS LOOK:

I would be lying to you if I told you I wasn't crying writing this post. But nothing makes me more emotional than writing about my son. All I can think of is the endless kisses, hugs, I love you's, or the nights where he holds my face so he can fall asleep, or when he watches me get ready and says, "Mom you're beautiful." I say every year this has been the best year yet. It truly has. As I watch him grow, all I see is endless possibilities and a life full of love. There is no love like a mother's love, and I am sure there will be no greater heartbreak I will face, than the day he finds his one true love and moves away. But though it will feel like a heartbreak my love is unconditional and only grows stronger as the days pass. There is no love like a mother's love, and no strength like a mother's strength for…
"No one else will ever know the strength of my love for you. After all, you're the only one who knows the sound of my heart from the inside."
 Thank you always for allowing me to share my heart with you. Have a great Mother's Day weekend!
P.S. GIVEAWAY TIME! Hey everyone! I teamed up with AWE Inspired to give you and deserving mom in your life one of their gorgeous 14k necklaces like the one I have in this post. Head to this post to enter!