Happy Friday everyone! Who is excited for the weekend? I know I AM! MY husband is off this week, which makes this momma very happy. We have some fun plans this week so that makes me even more excited. Today I wanted to share this casual Friday look with my must have summer jackets. I know what your thinking, a jacket for summer, but trust me a light jacket is always a good idea for those cold days in the office, or even cooler summer nights out. Check out 4 Summer Jackets You Need In Your Closet including my favorite canvas moto jacket from Paige Denim.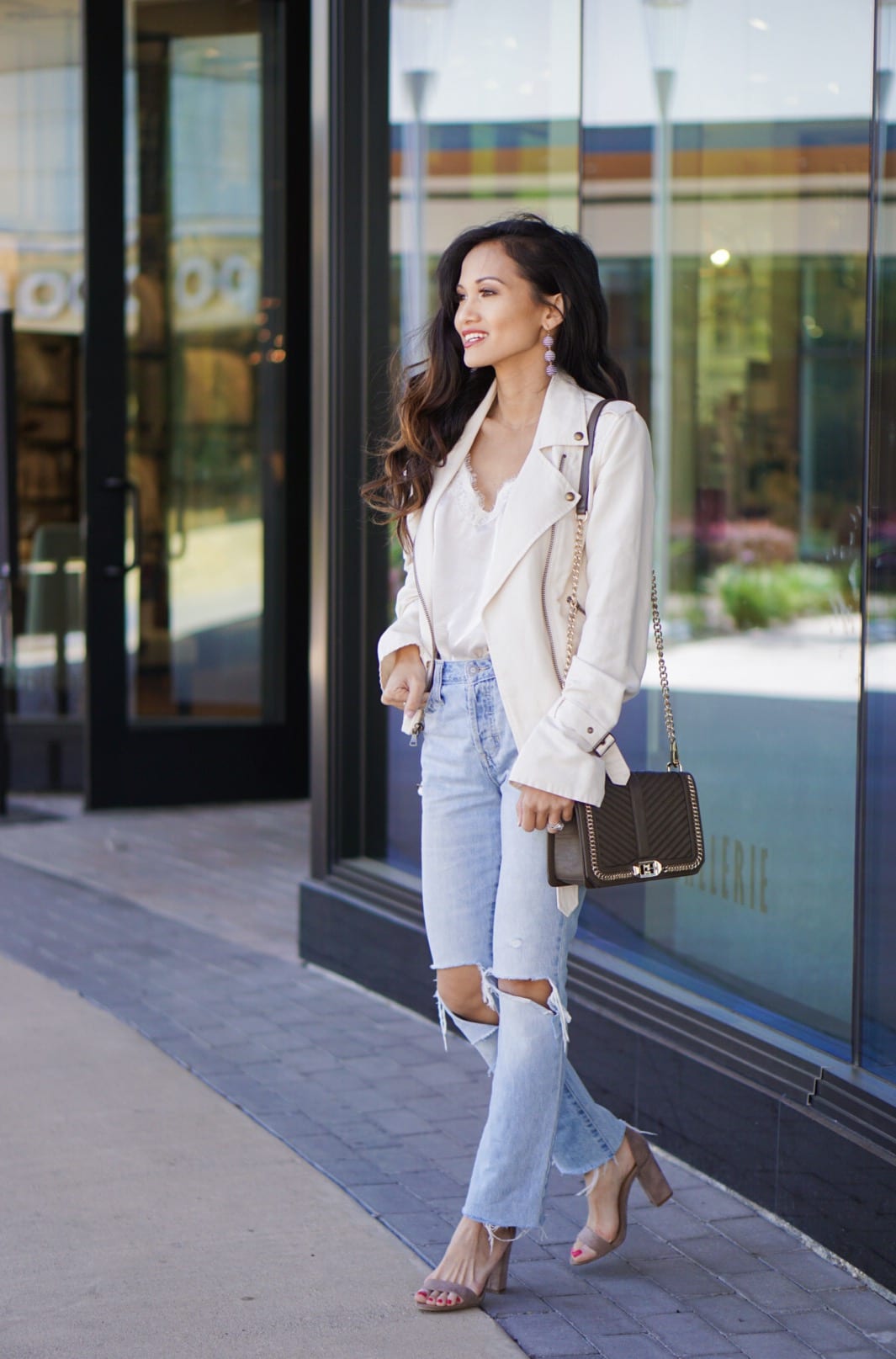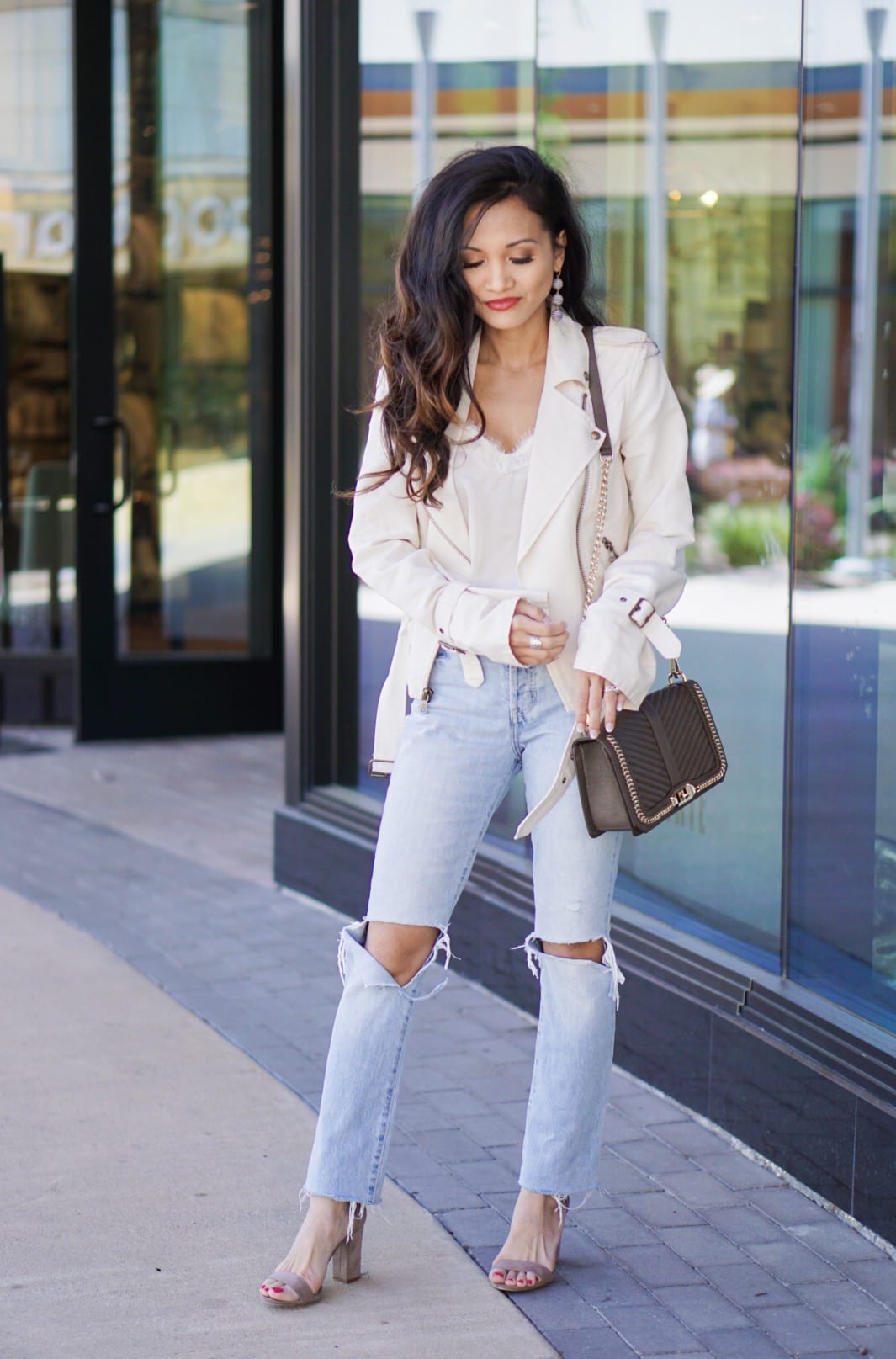 4 Summer Jackets You Need In Your Closet
White Moto Jacket – Don't let black be the only moto jacket you have in your closet. Lighten up your wardrobe with a white moto jacket. I love this jacket because it is edgy and can spice up a boring everyday outfit. Plus this canvas material makes it light weight and comfortable during the summer.
Light Denim jacket – I love the look of a faded denim jacket. Nothing says summer like a denim jacket. A denim jacket is so versatile that it can be worn all year-long!
Blazer – You know my obsession with blazers. View post here. They are honestly the best lightweight jacket to throw on for a dressier look. Plus there are so many styles to choose from, stripes, florals, and bright-colored blazers are all the rage!
Duster – A duster is basically the summer version of a long cardigan. What I love about a duster is its light fabric but also ability to dress up or dress down and can be worn over a dress or paired with jeans and a t-shirt.
Below I've linked some of my favorite summer jackets for you!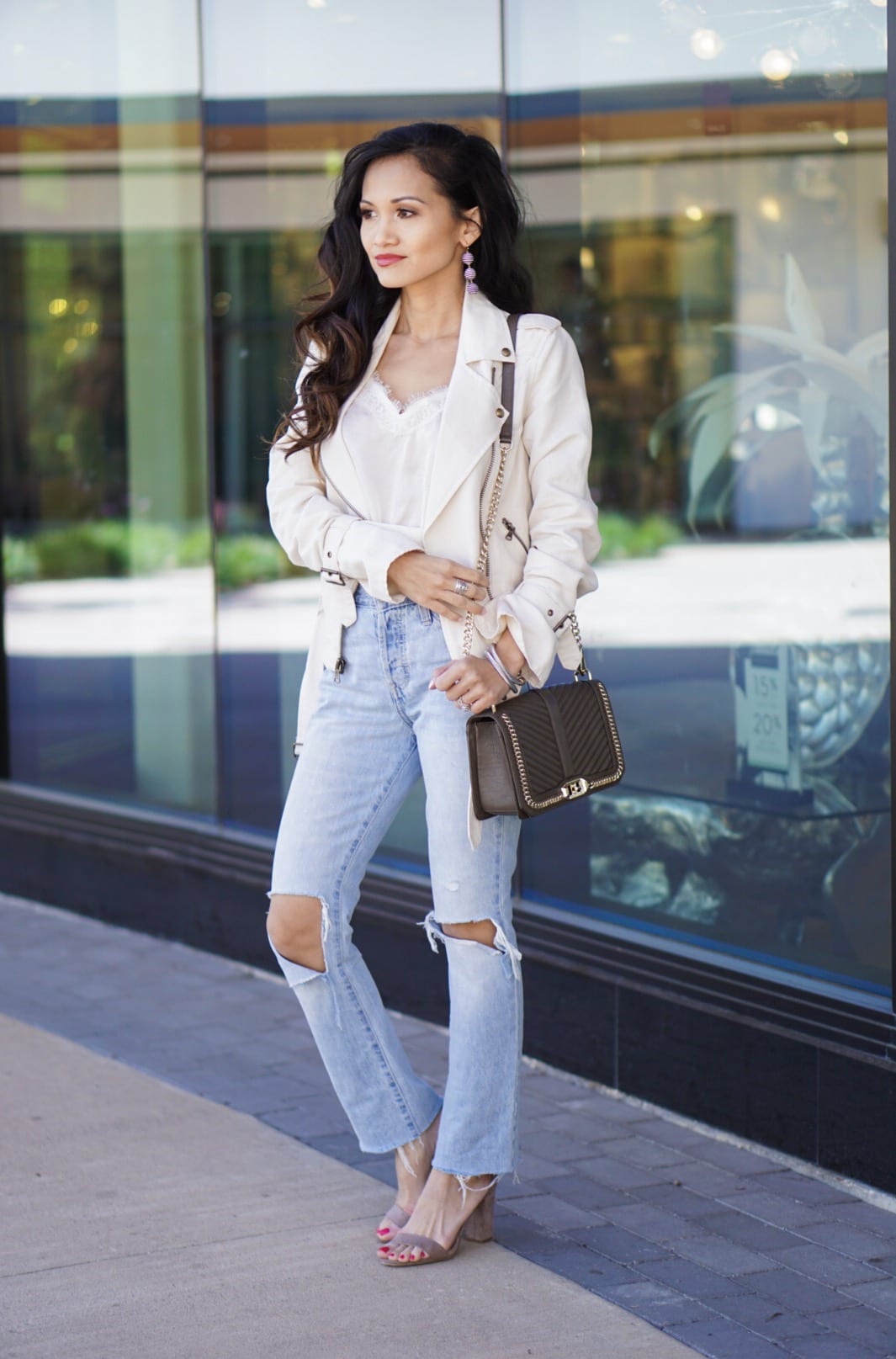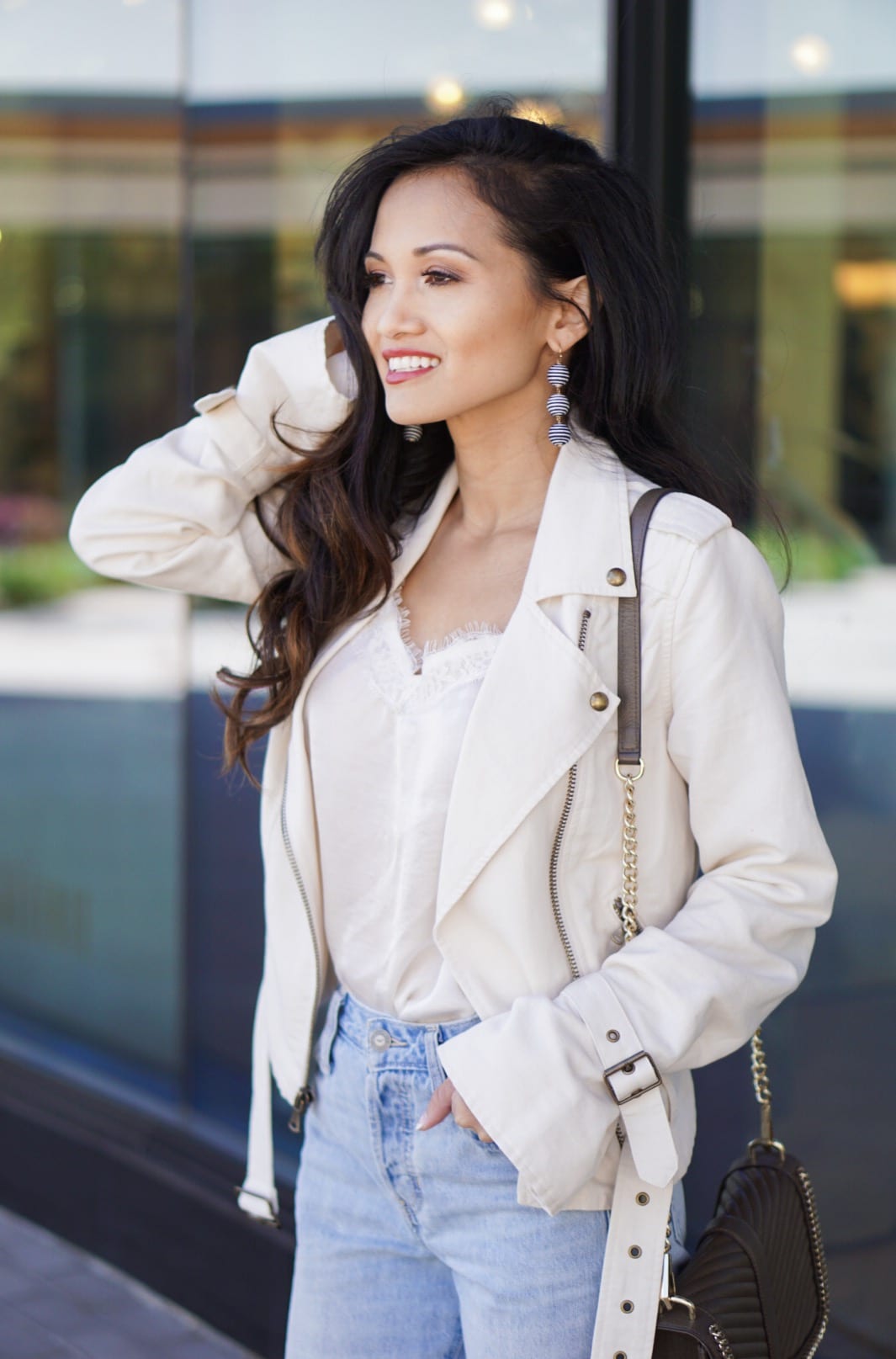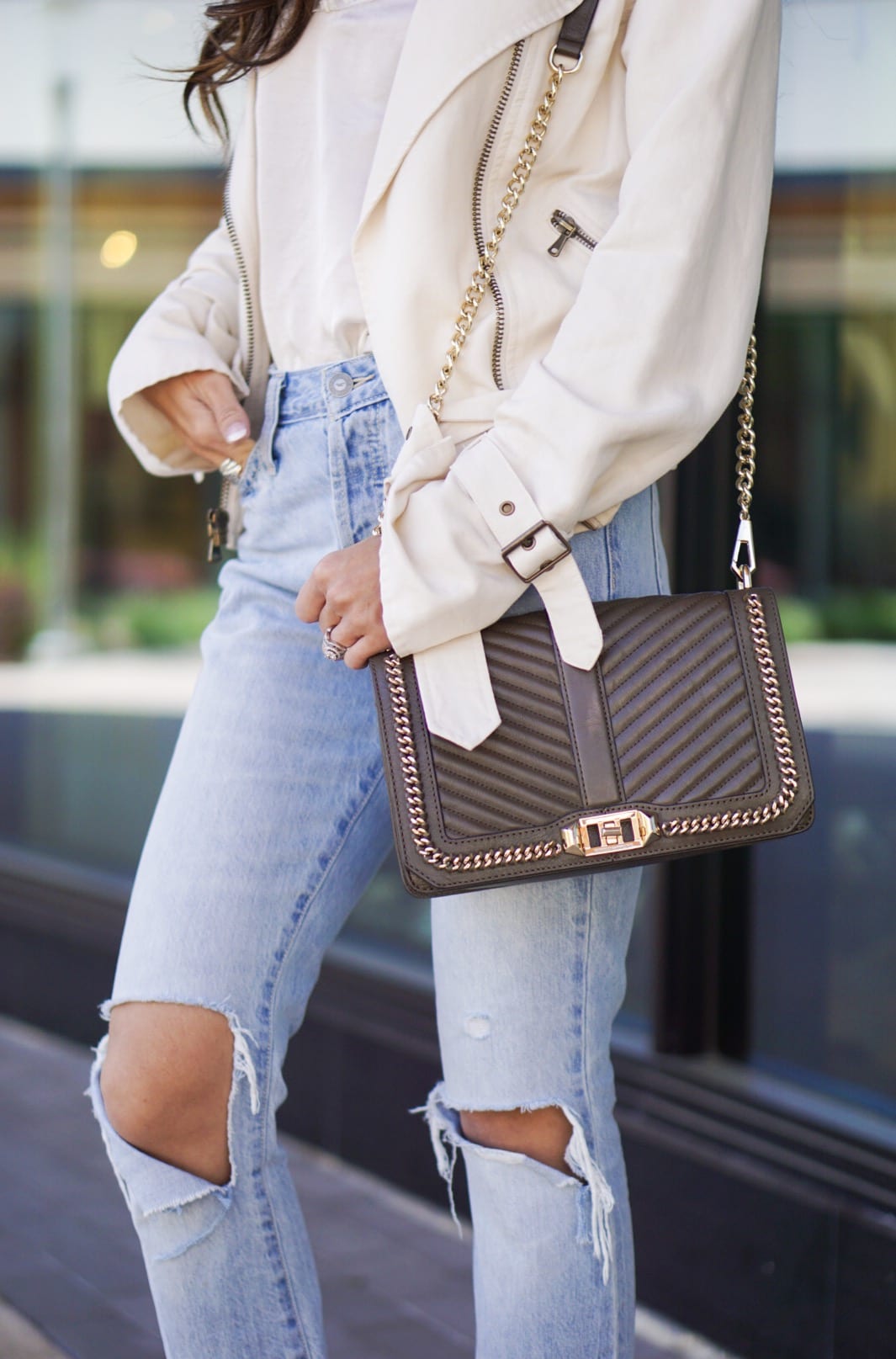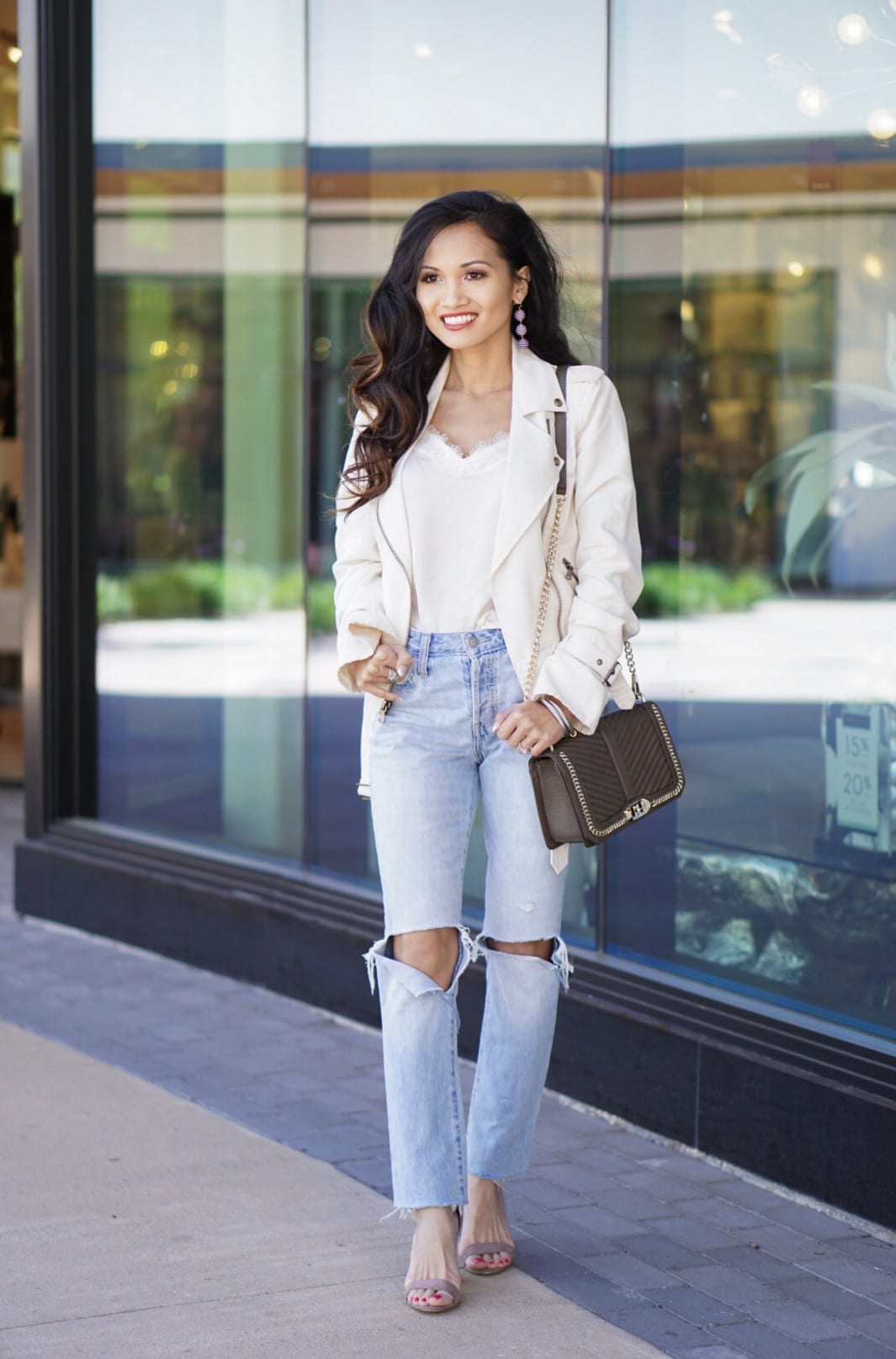 SHOP THIS LOOK:

I hope you enjoyed my must have summer jackets. Which ones are your go to for summer? Today me and the hubs are going on a double date with friends for a pre Cinco De Mayo celebration. What are ya'll up to this weekend? Have a great weekend everyone!
P.S. Subscribe for weekly newsletters so you never miss a single post!