Happy Monday everyone! Hope everyone had a great Cinco De Mayo weekend! Next weekend is Mother's Day weekend so I wanted to share the perfect brunch date outfit with the prettiest lace top and floral skirt, but also share a little on what's been heavy on my heart lately. As we approach Mother's Day I wanted to talk about an issue so many mother's face with social media and hopefully how we can all do better to support each other, because moms don't bring other moms down they support one another. Read more of my thoughts below.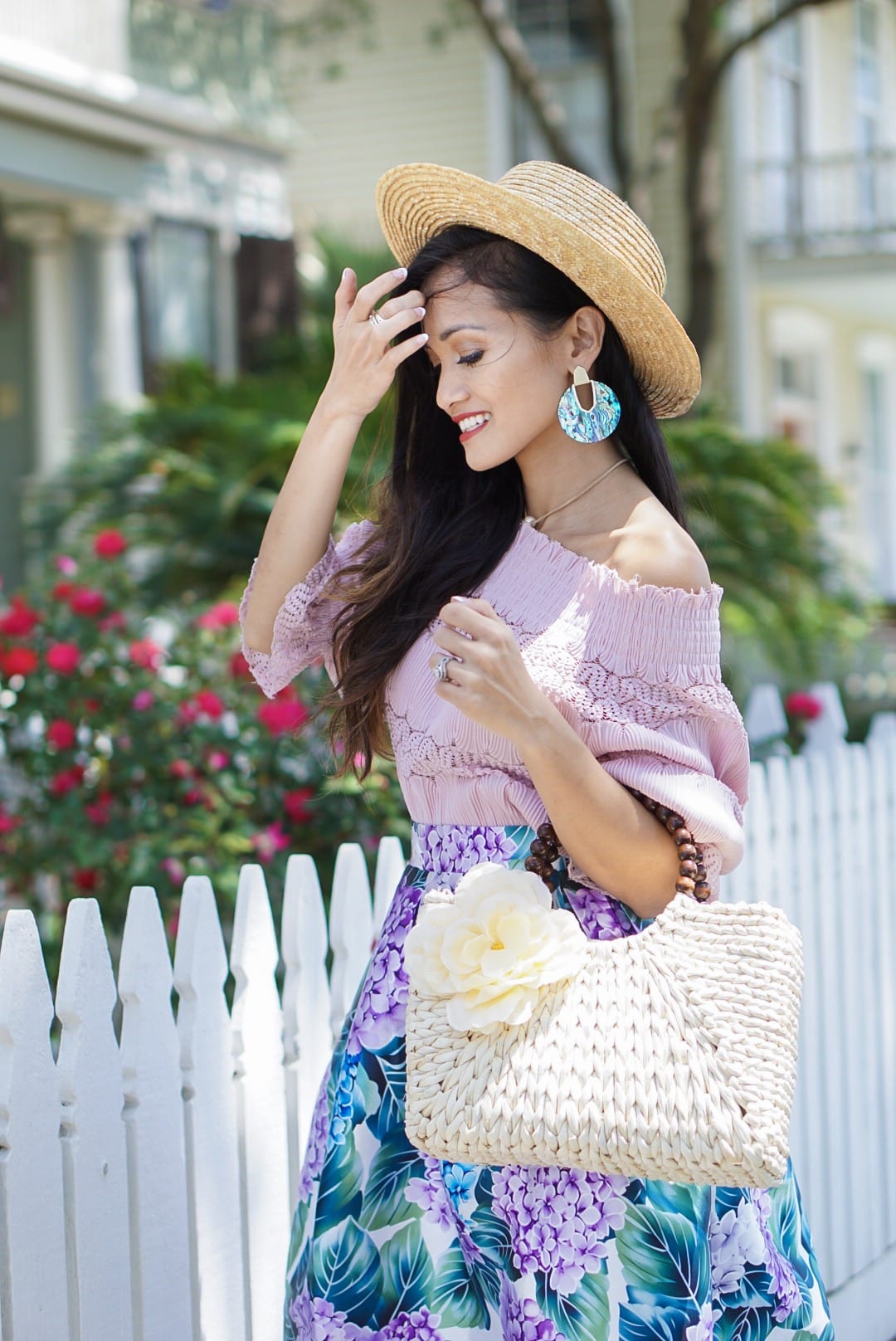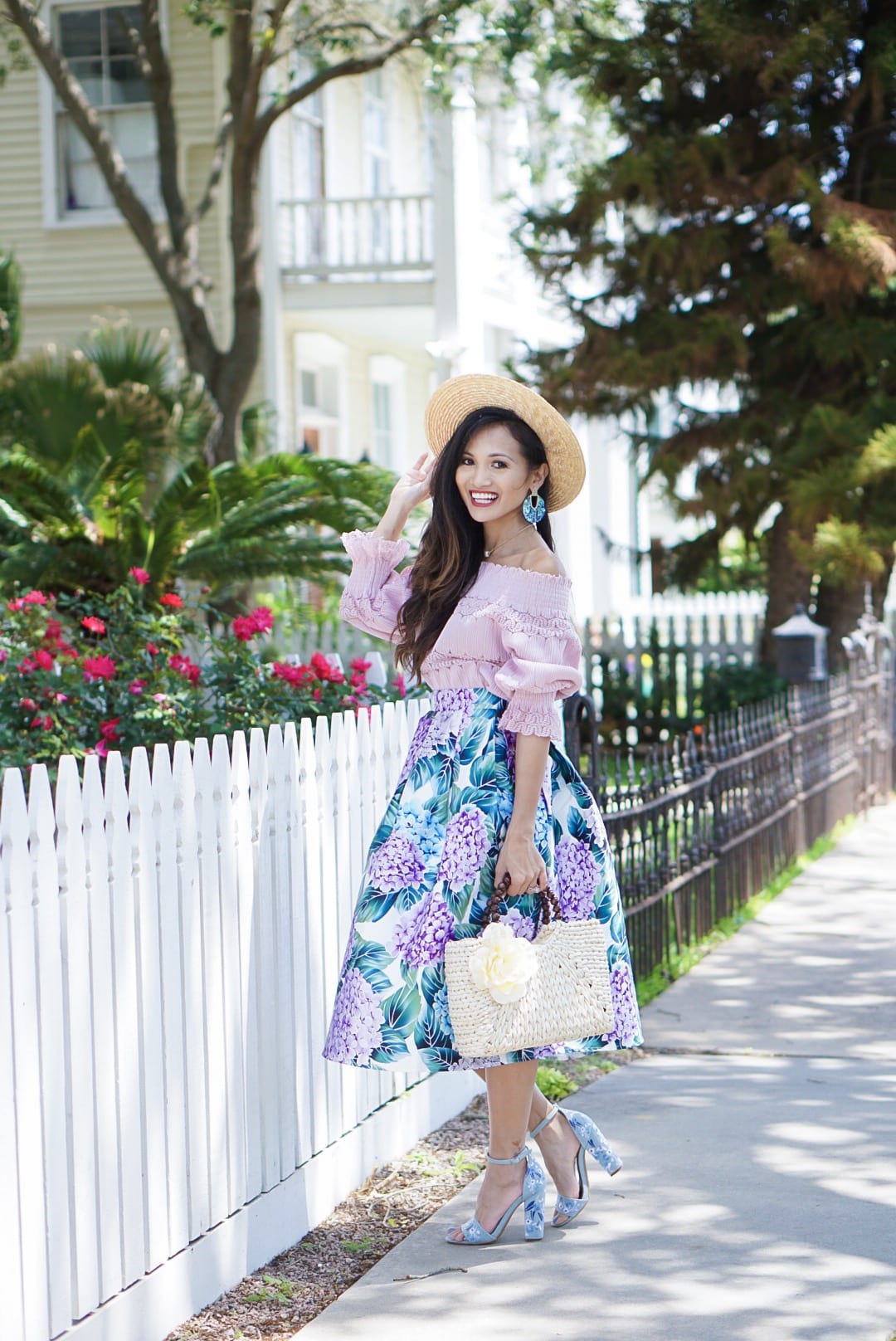 Last week a couple of my favorite blogger moms gathered together for lunch to talk about life, work, our kiddos, and everything in between. And in that between we realized how several of the mommas were getting some rude, unsolicited, negative comments over social media about what they were wearing, how they were raising their kids, ect. I don't care who you are, whether you are a celebrity, an influencer, or just an everyday mom sharing their life as a mom on social media, no one has the right to give you unsolicited advice on how to parent your child, or how you should dress and act as a mother just because you choose to share that part of your life to the public. If it isn't illegal and doing any direct harm to anyone then it should be no ones business or place to pass judgement.
I get it, we may not all agree, we may not parent the same, but just because we don't agree doesn't mean we want unsolicited advice. If a mom wants an opinion they will ask, until then lets all live by the golden rule, If you don't have anything nice to say, don't say it.  As a mom I know how it feels to be judged, to feel alone, unsure, inadequate, and it's hard enough being our own worse critic and having to face our own insecurities. We don't want to hear it from another mom what we should be or shouldn't be doing, even if you're an expert mom who has five kids, on an all organic diet, with your #1 Mom certificate five years in a row. You are not my mom, only she can give me unsolicited advice, and even some days I tune her out lol.  I'm not a perfect mom, by no means, and I don't follow the society rule book for parenting, but I do the best I can as a mom. My child may co-sleep with me, we may eat McDonald's every other day, and he might run around barefoot in public, but he is happy and healthy and that's all that matters to me.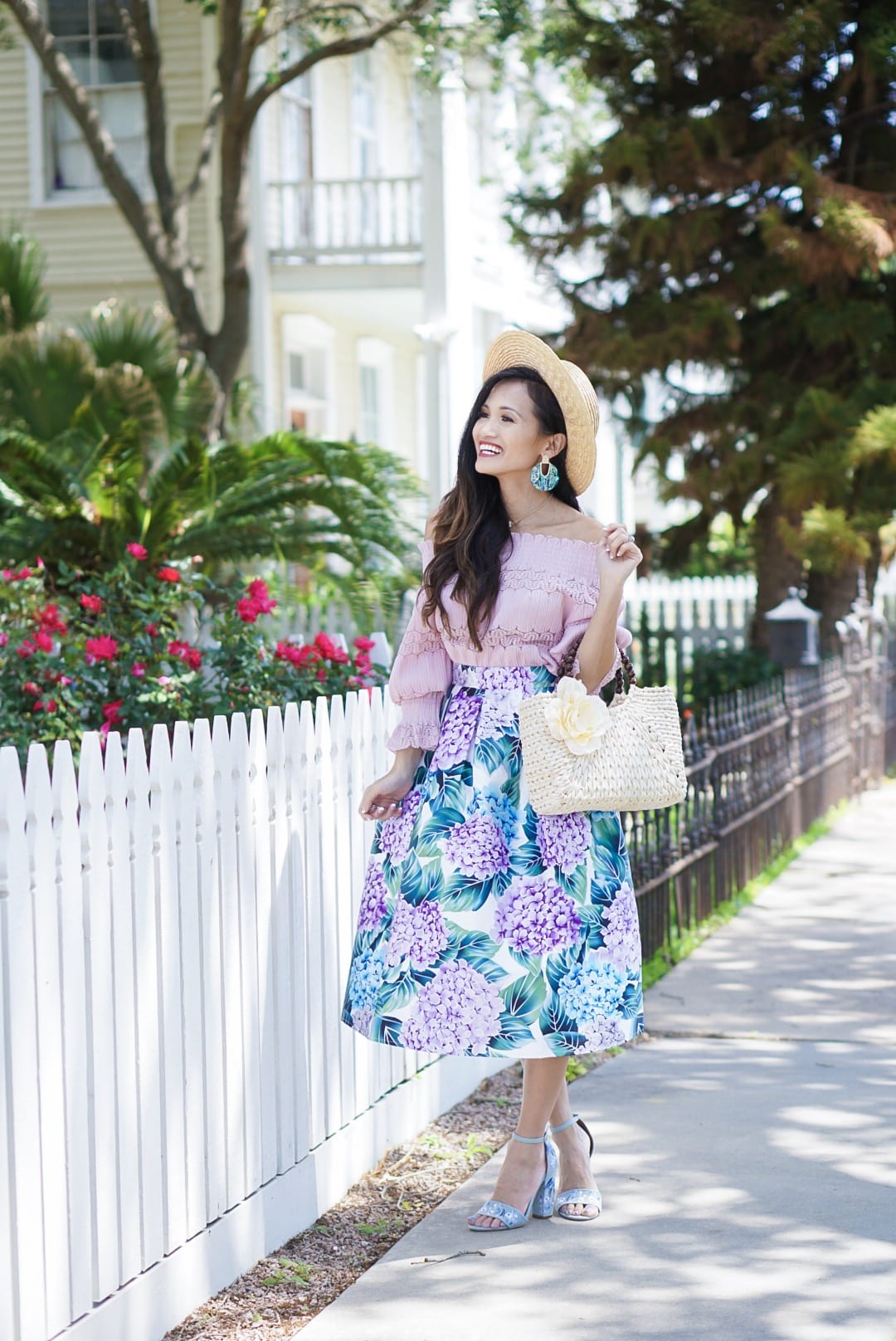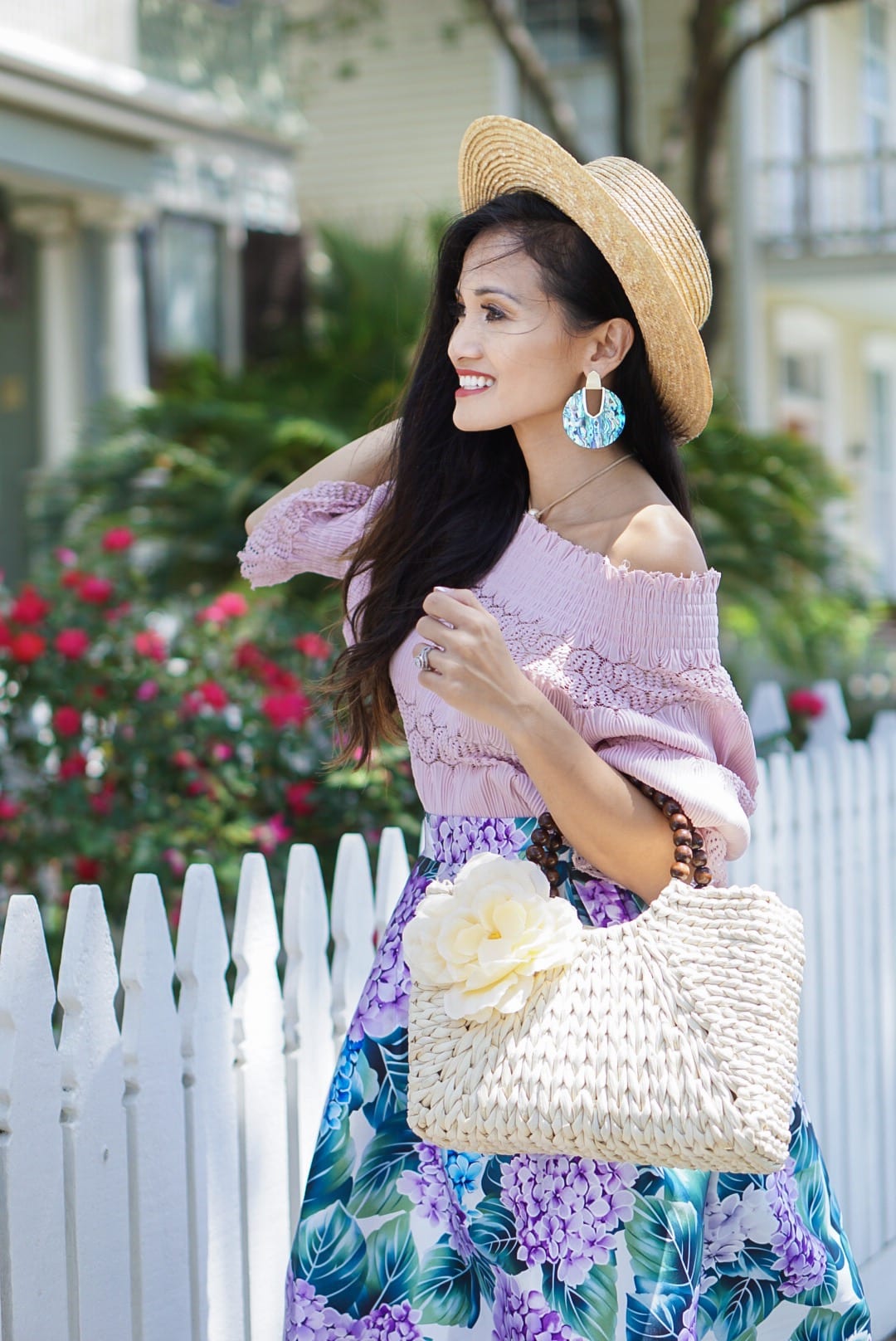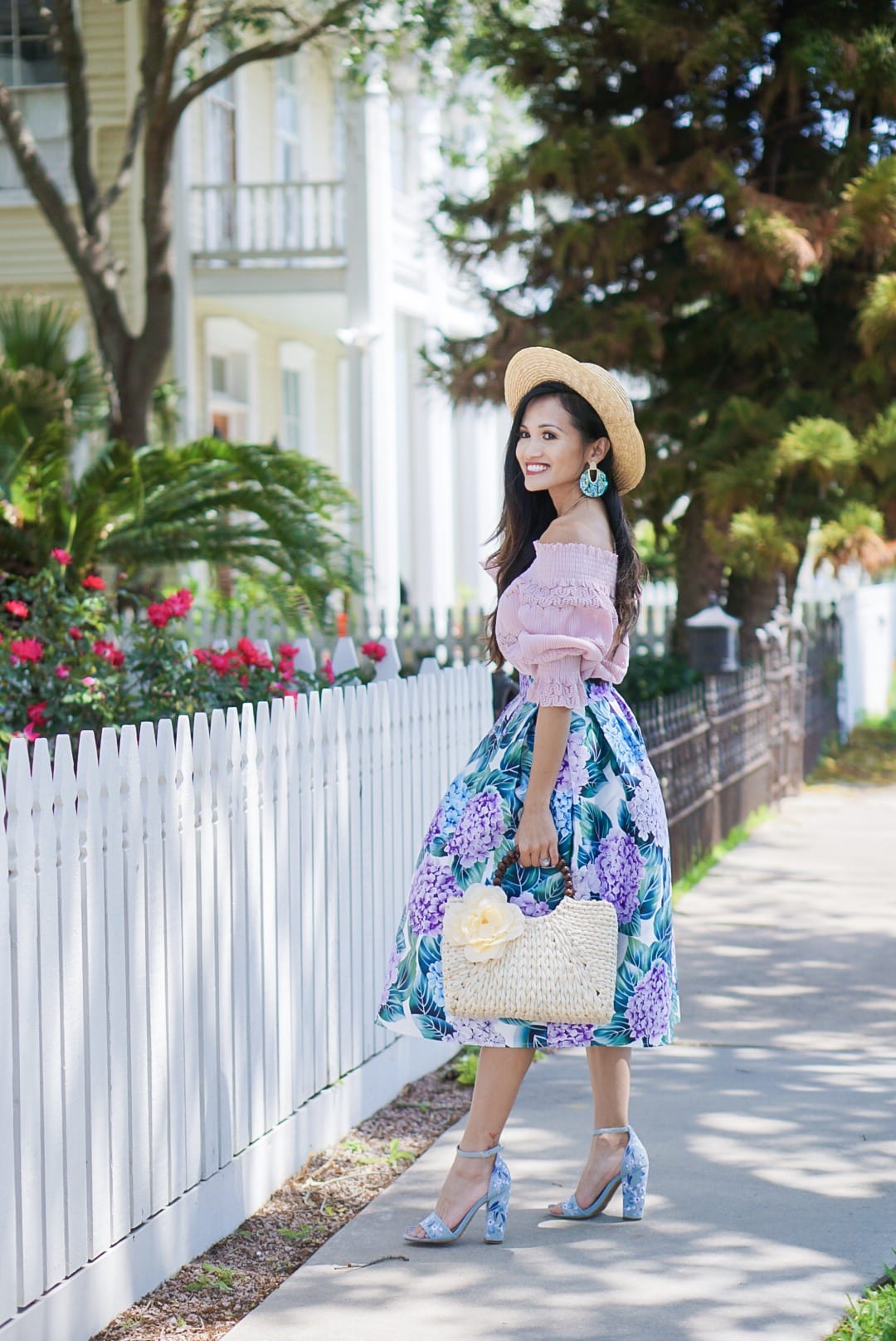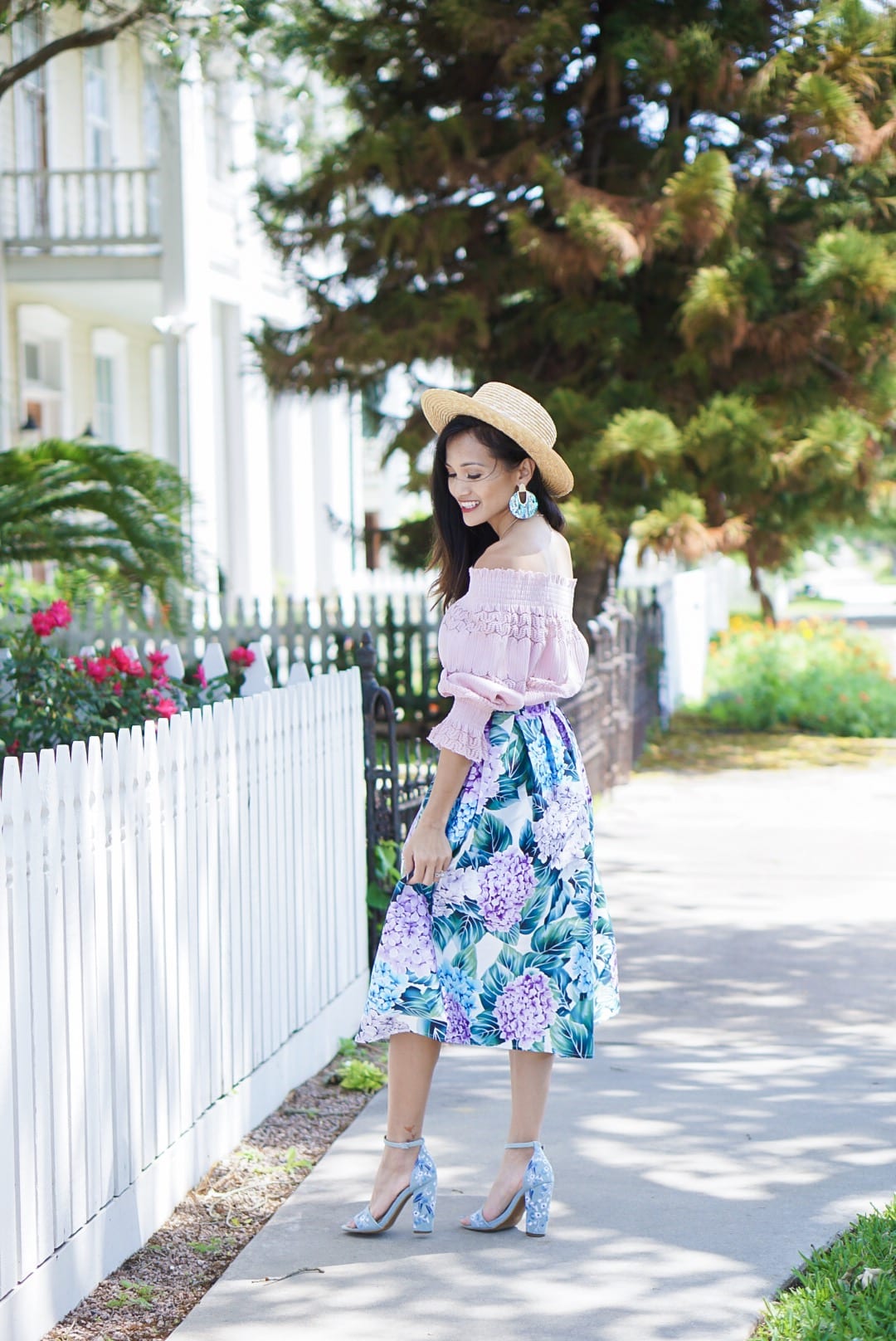 SHOP THIS LOOK:

So let's talk about this outfit. April showers brings May flowers right? I got this skirt last year in this post here. It's one of my favorite statement skirt, and when I got this pretty off the shoulder top I knew I had to wear them together. I found my most popular embroidered heels back in stock and it pairs perfectly with this outfit. This outfit is the perfect Sunday brunch outfit you can wear for Mother's Day.
So mama's I hope this Mother's Day weekend is nothing but love and positivity from your family and your fellow mama's alike as it should be everyday no matter the holiday. I know we face a new challenge when it comes to parenting with social media being a part of our lives. But let us support each other, give each other encouraging words, and be the mom that supports other moms. Thanks for letting me share my heart today. Have a great week my friends!
P.S. Subscribe for weekly newsletters so you never miss a single post!