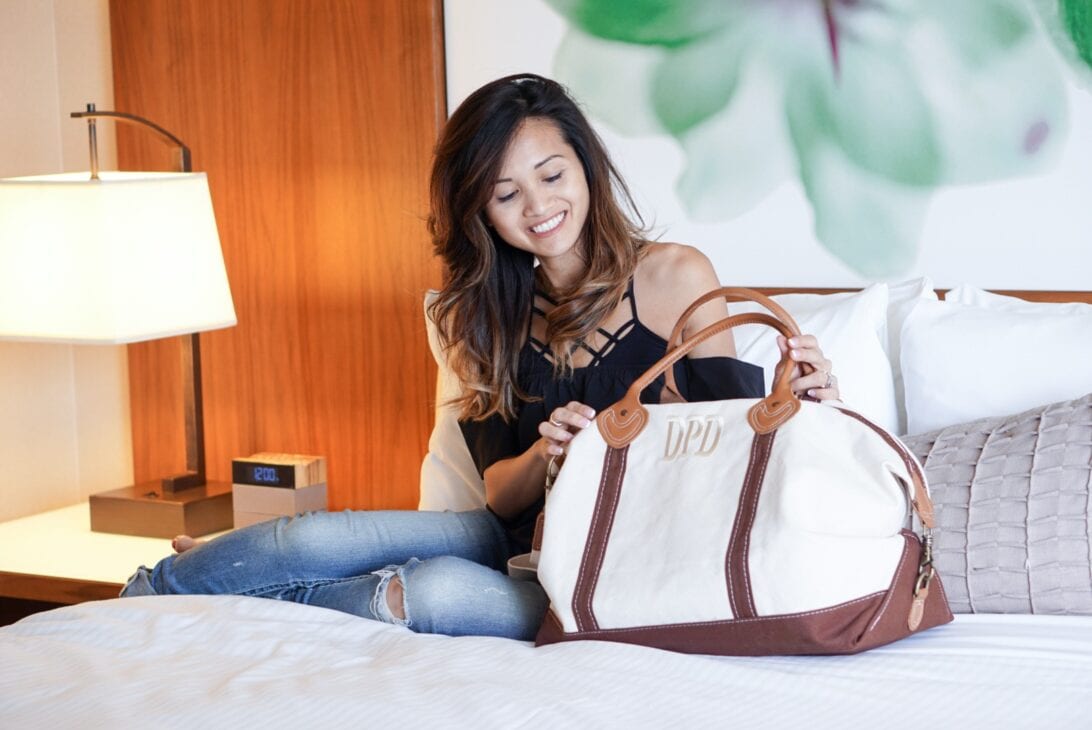 With all this traveling done this summer, I've learned a thing or two  about packing. Some I learned the hard way and through many mistakes on my part. But through my mistakes I've shared some travel tips for packing your carry-on bag.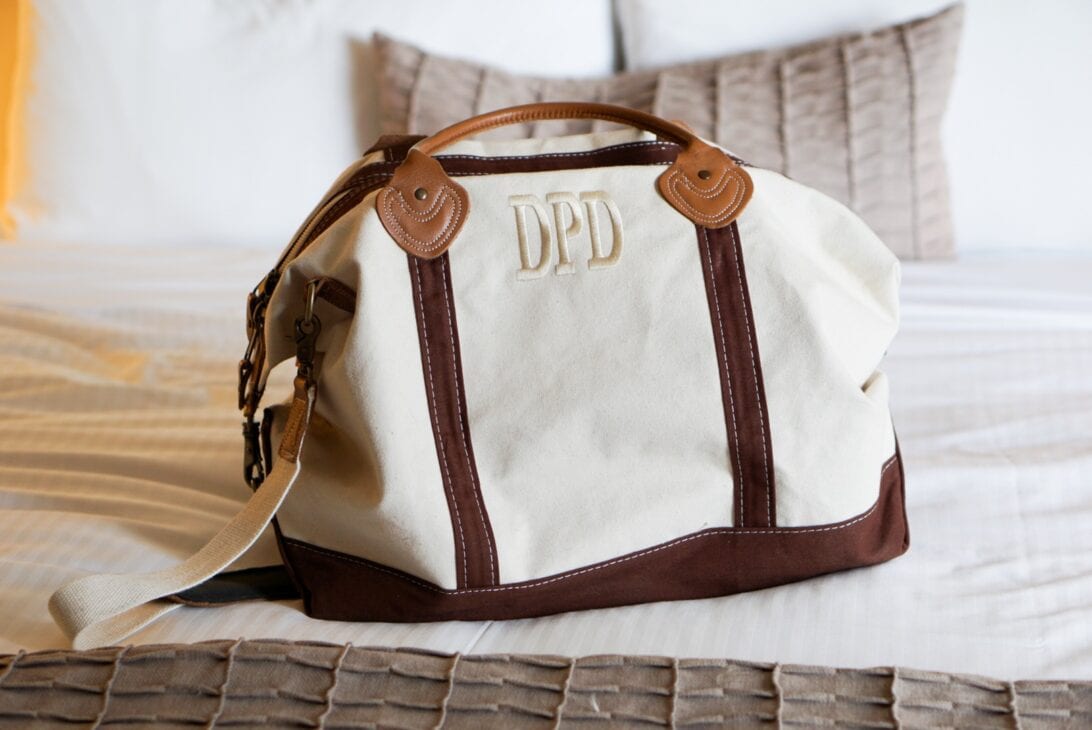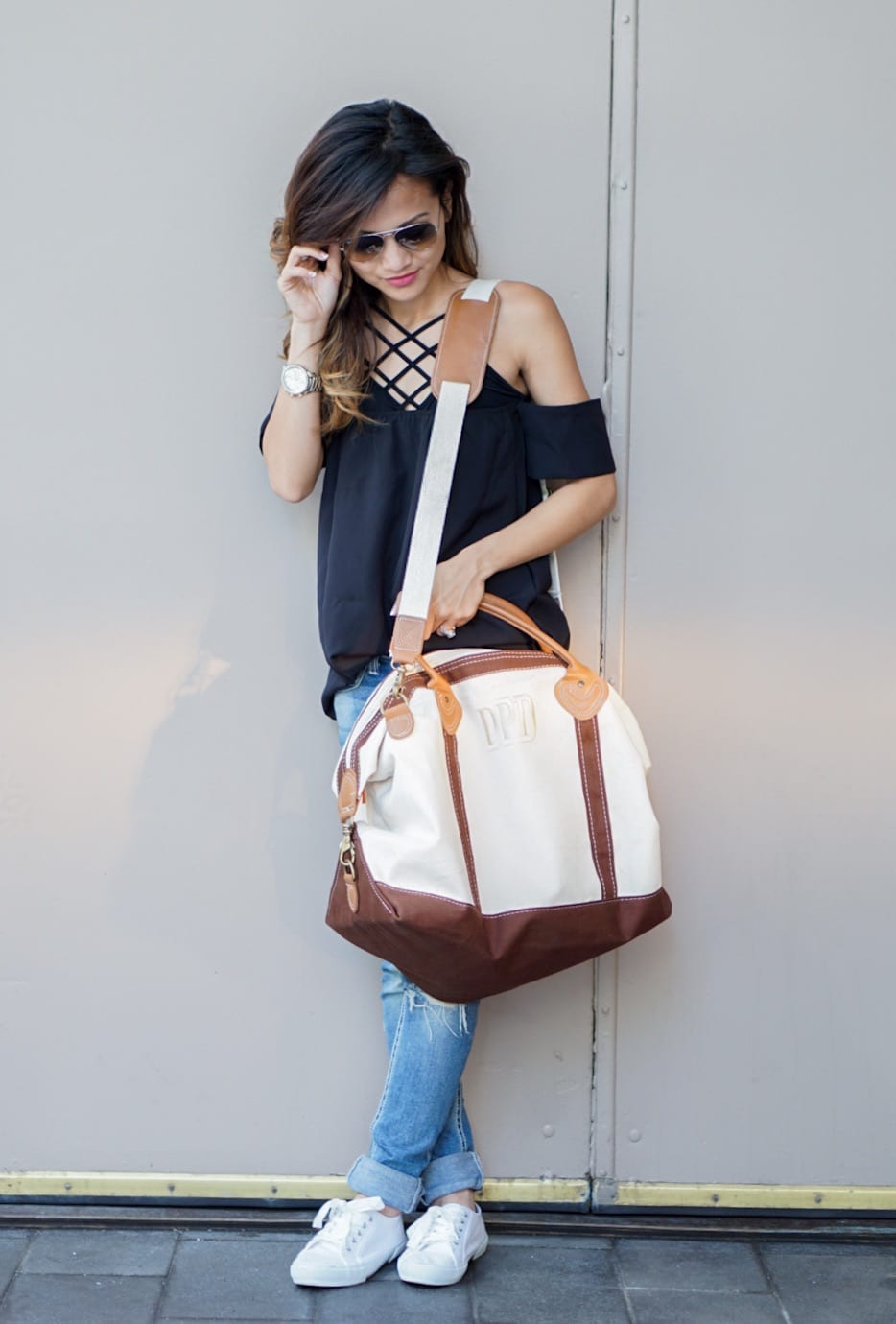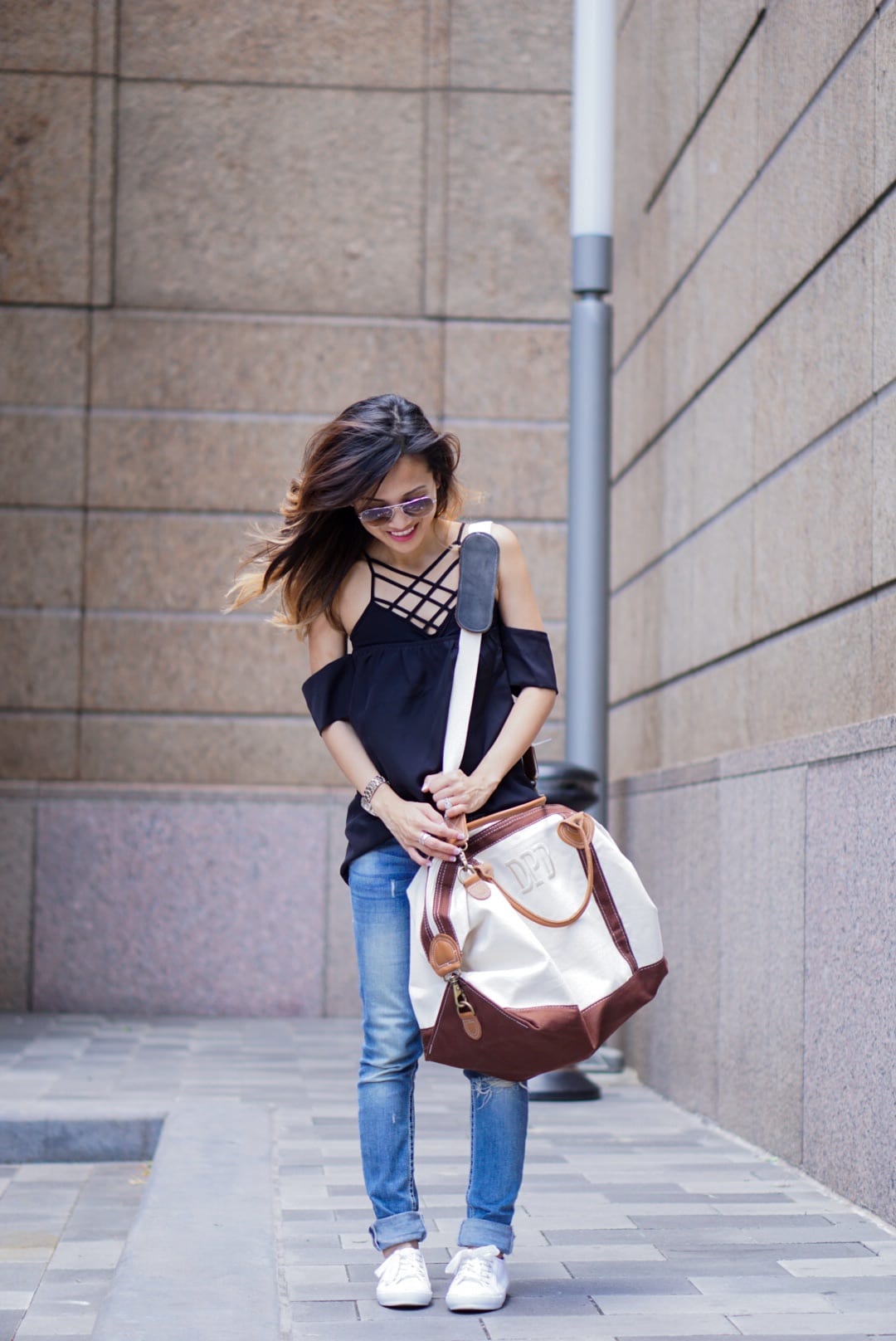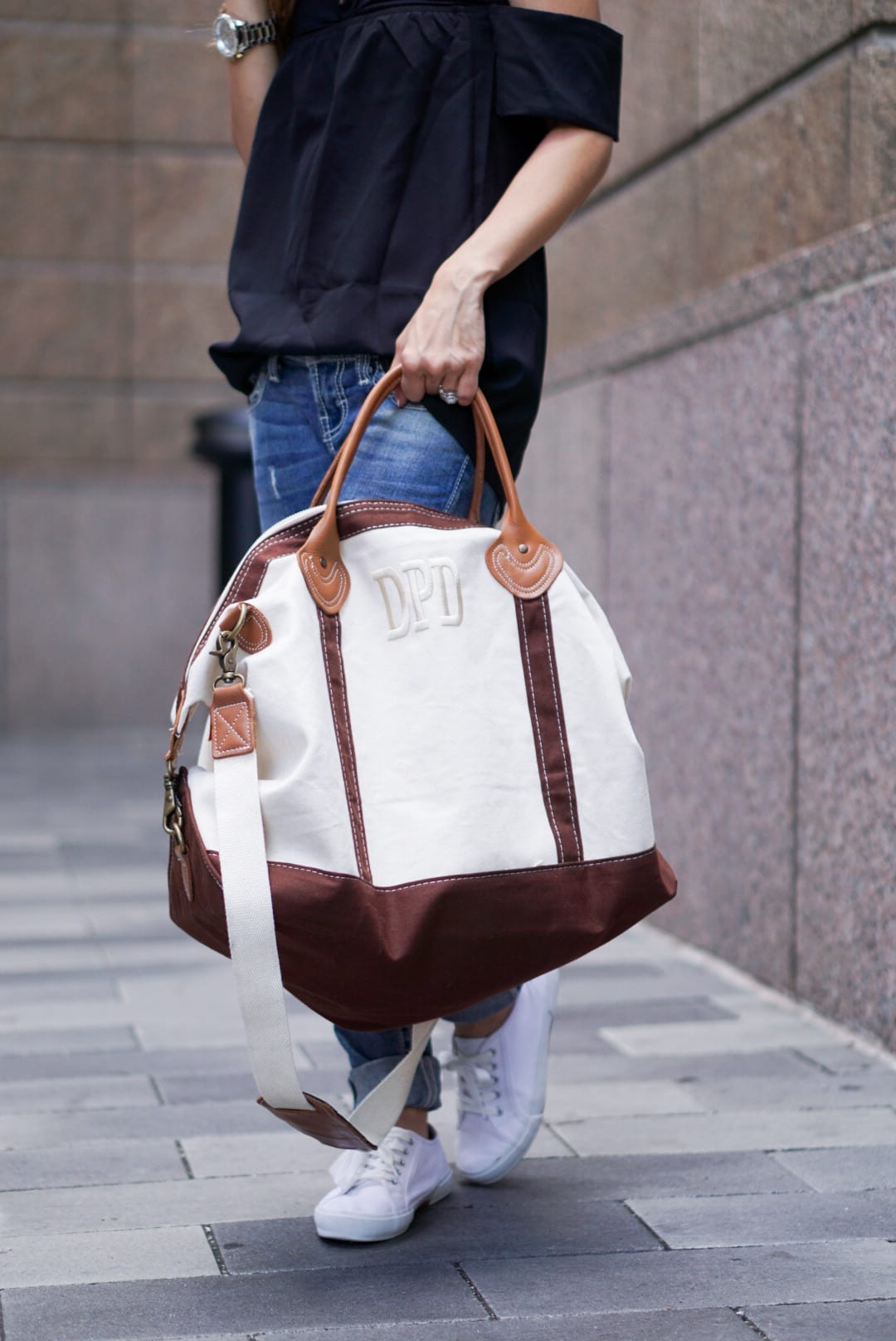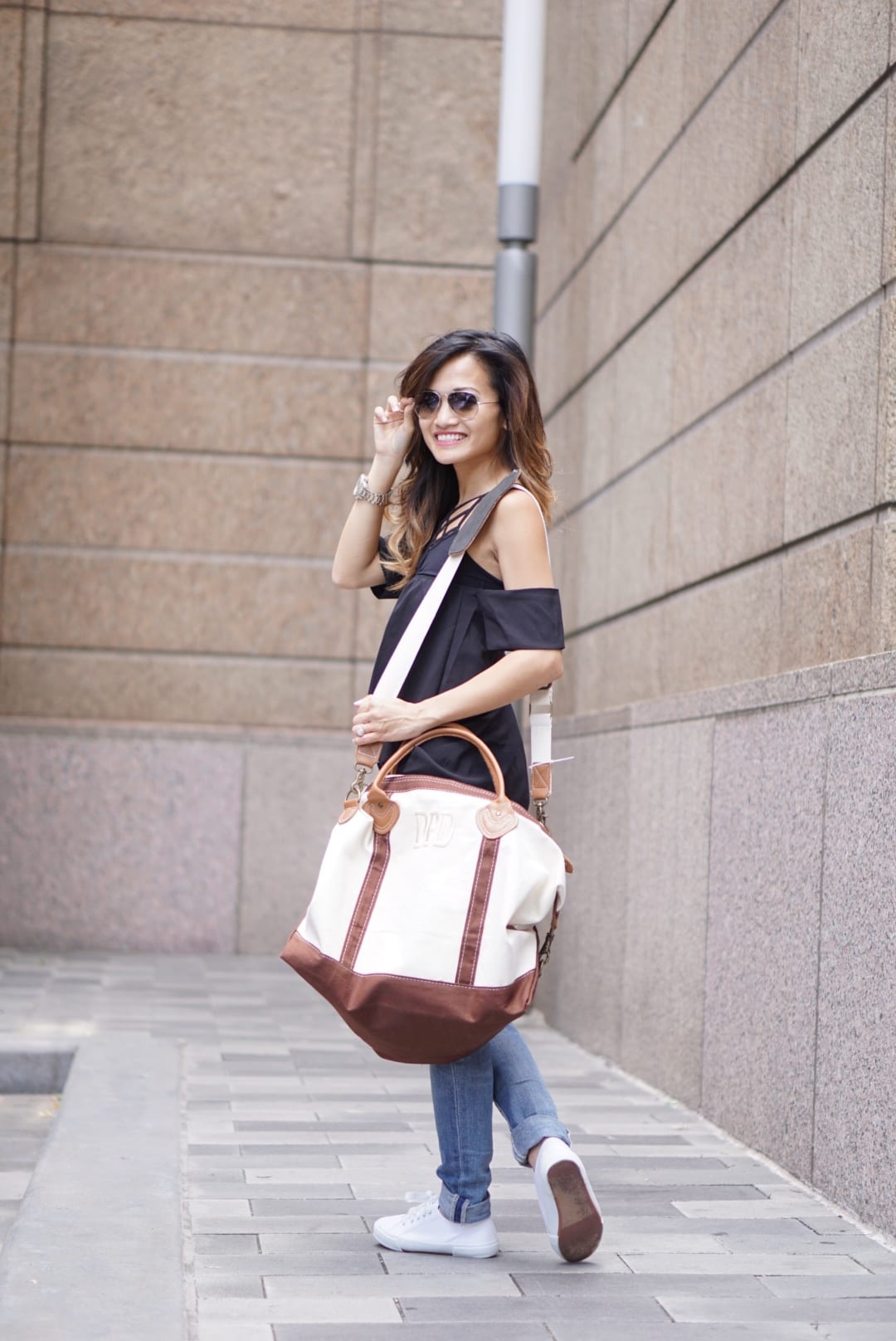 Outfit details:
jeans: top: shoes: bralette: sunglasses: monogrammed bag
5 Travel Tips to Packing your Carry-On Bag
1. Leave extra room
Never pack your bag to capacity. You never know when you are going to have to get something extra on your trip that you have to bring back, like souvenirs or  in my case my purse. I had to carry my camera bag separate, and so they counted my purse as an extra bag. Luckily I had extra room in my bag to stuff it in there for the plane ride.
2. Pack a pair of pants and a jacket and comfy closed toe shoes
With airline dress codes getting stricter these days, some airlines won't let you in without shorts on. My hubby and I were running late to catch a flight and we were just outside sight-seeing so I had shorts and a t-shirt on. When we got to our gate the ticket lady wouldn't let me in with my shorts. Luckily I always pack jeans because I get cold anyways on the flight so I was able to change. I always recommend closed toe shoes you can run in, and a jacket to keep you warm in those freezing airports.
3. Make sure toiletries including hair spray must be regulation size
I was so sad to find out my dry hair shampoo spray was considered a liquid and not in regulation to the 3.2 oz rule. They ended up throwing away brand new bottle at security. Thankfully I found a miniature bottle that fit regulation at CVS so I didn't have to go without it.
4. Pack 3x extra underwear
 I normally at least pack double the underwear when traveling, but I realize when you are sight-seeing and running around you tend to go through underwear through every outfit change. On our way back home from Chicago we ended up staying an extra day than planned, and luckily I packed extra underwear so I didn't have to buy more. But now I am upping my rule to three times the amount, just in case. 😉
5. Tag your luggage
Make sure to have some sort of identification for your luggage just in case you ever have to check it in because the flight is too full, or if your luggage gets lost. I love monogrammed luggage because it really sets it apart from other carry-on bags. This bag is my favorite monogrammed bag from Marleylilly. It makes a perfect carry-on bag, and it expands for added space.
I hope these tips help you on your next trip. If you would like to read more about my travel adventures this summer visit this post, here, here, and here. Thanks for stopping by!