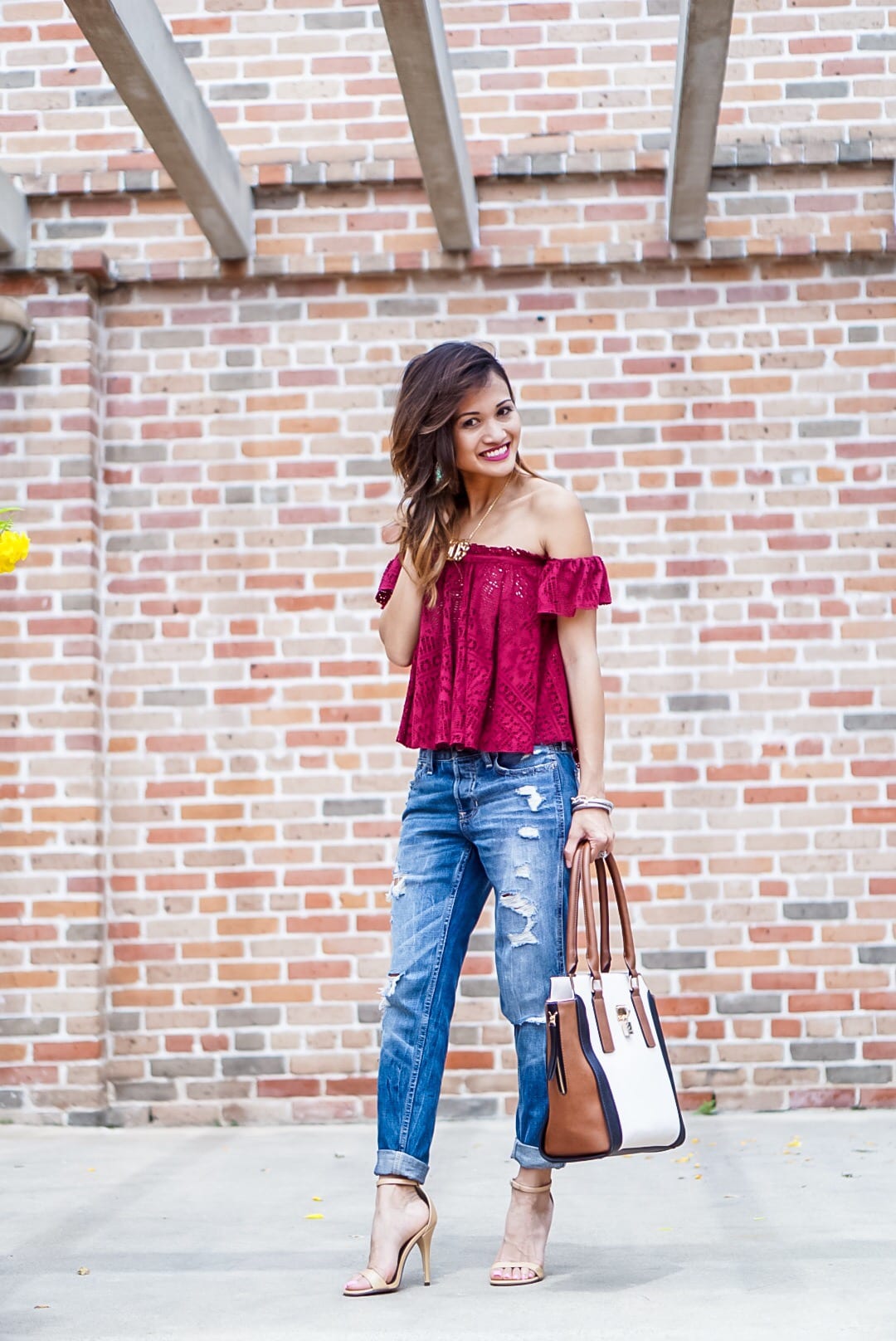 What a busy week it has been. I've been a little behind on my post, but it's because I've been distracted watching the Olympics. But hey, it only comes on every four years, and I can't miss watching some of my favorite athletes perform. My top sports are swimming and gymnastics when it comes to the Olympic games, and lately I cannot get enough of Houston's own Simone Biles. That girl is in a league of her own. It just amazes me to watch her routines. When I was a little girl I remember watching and dreaming one day of being in the Olympics for gymnastics, and though my time has come and gone for that dream, it still lives on for my future daughter. Lol I was so inspired I was doing cartwheels in my living room, and telling my hubby we need to have another kid soon so I can live vicariously through our future daughter. Hahaha I'm going to be one of those moms. I even looked up mommy and me tumbling classes me and Jayden can join next year. My little man is a little monkey and has non stop energy! We could both benefit from the class. But back to the topic, boyfriend jeans, and how you can dress them up for a fun date night look.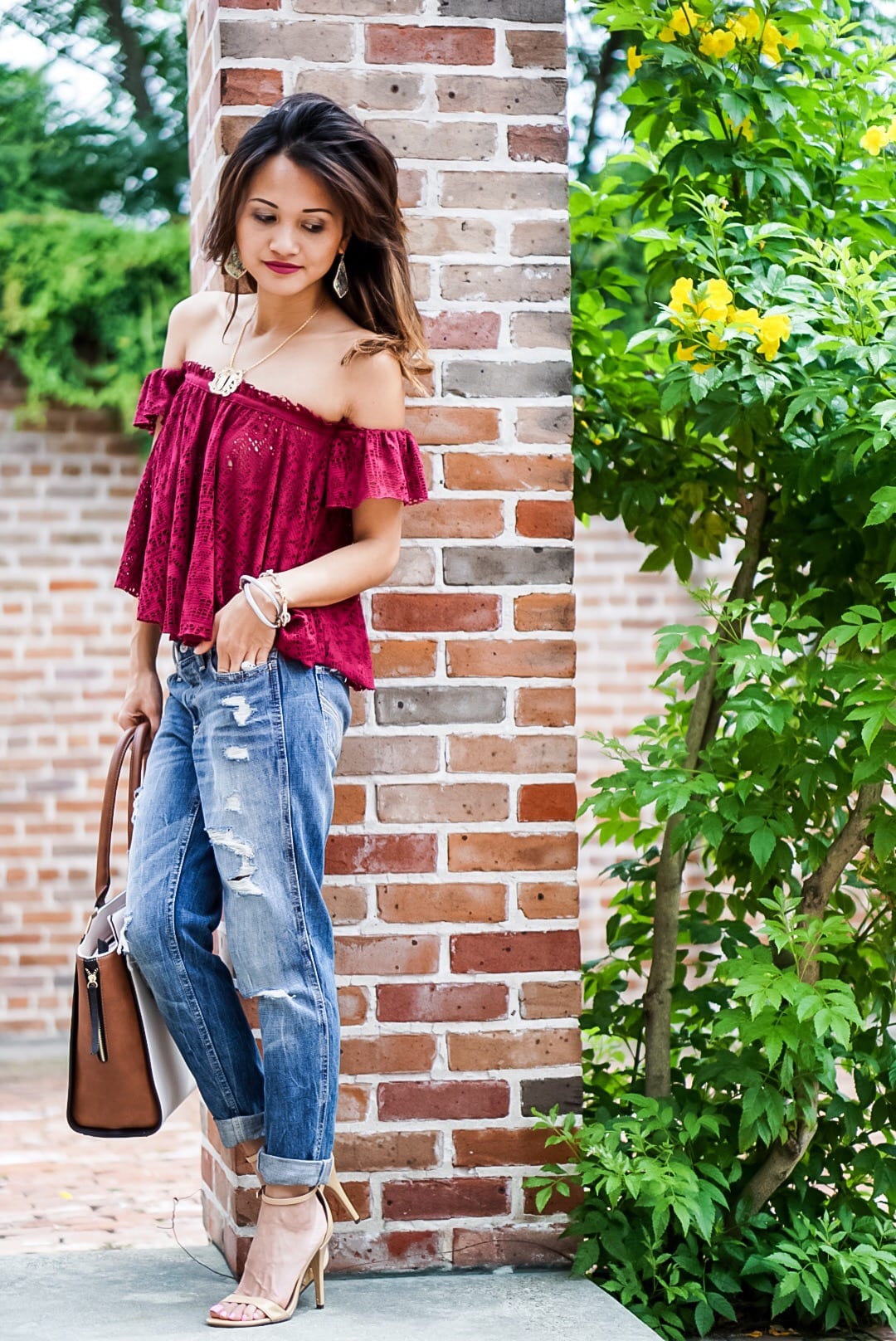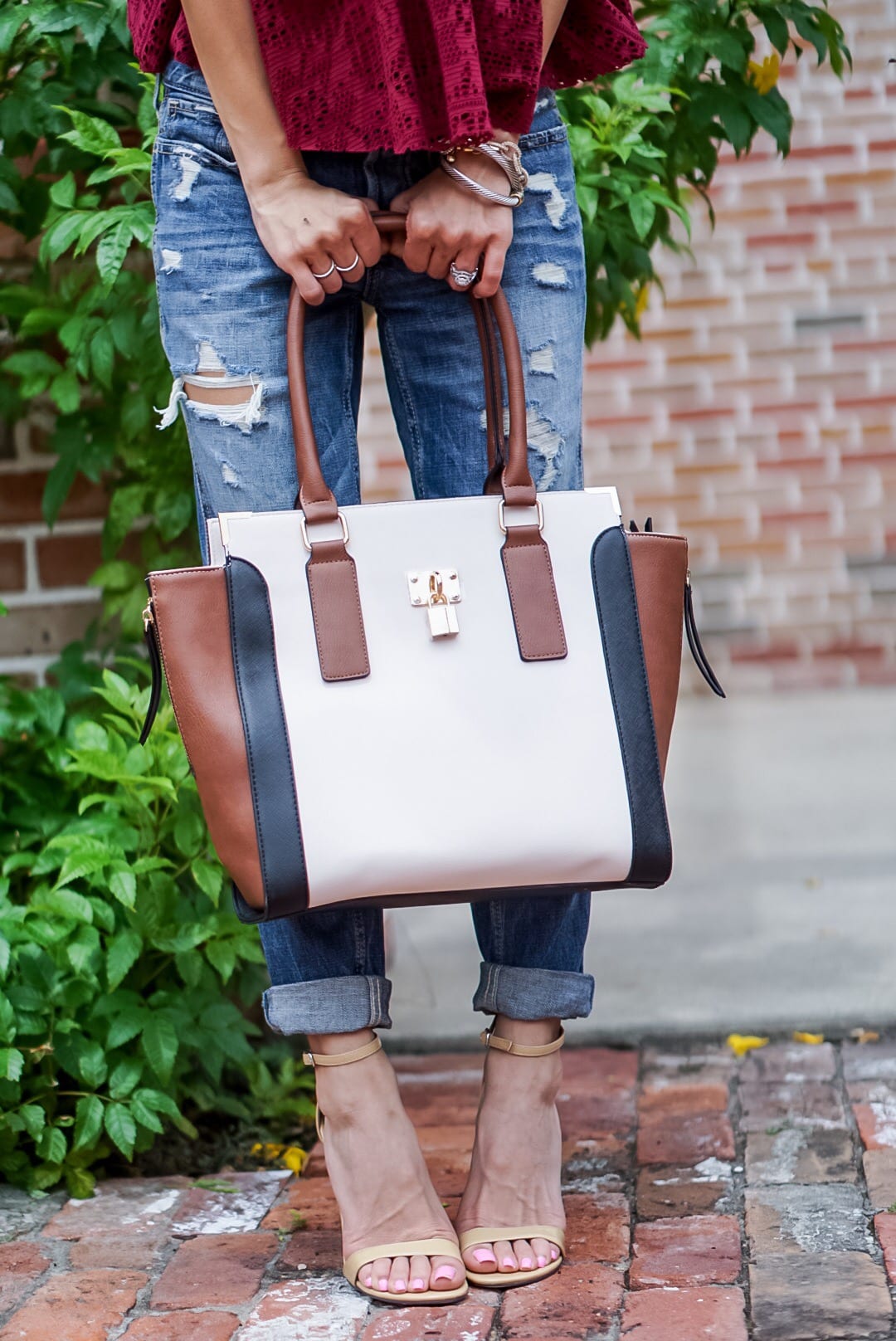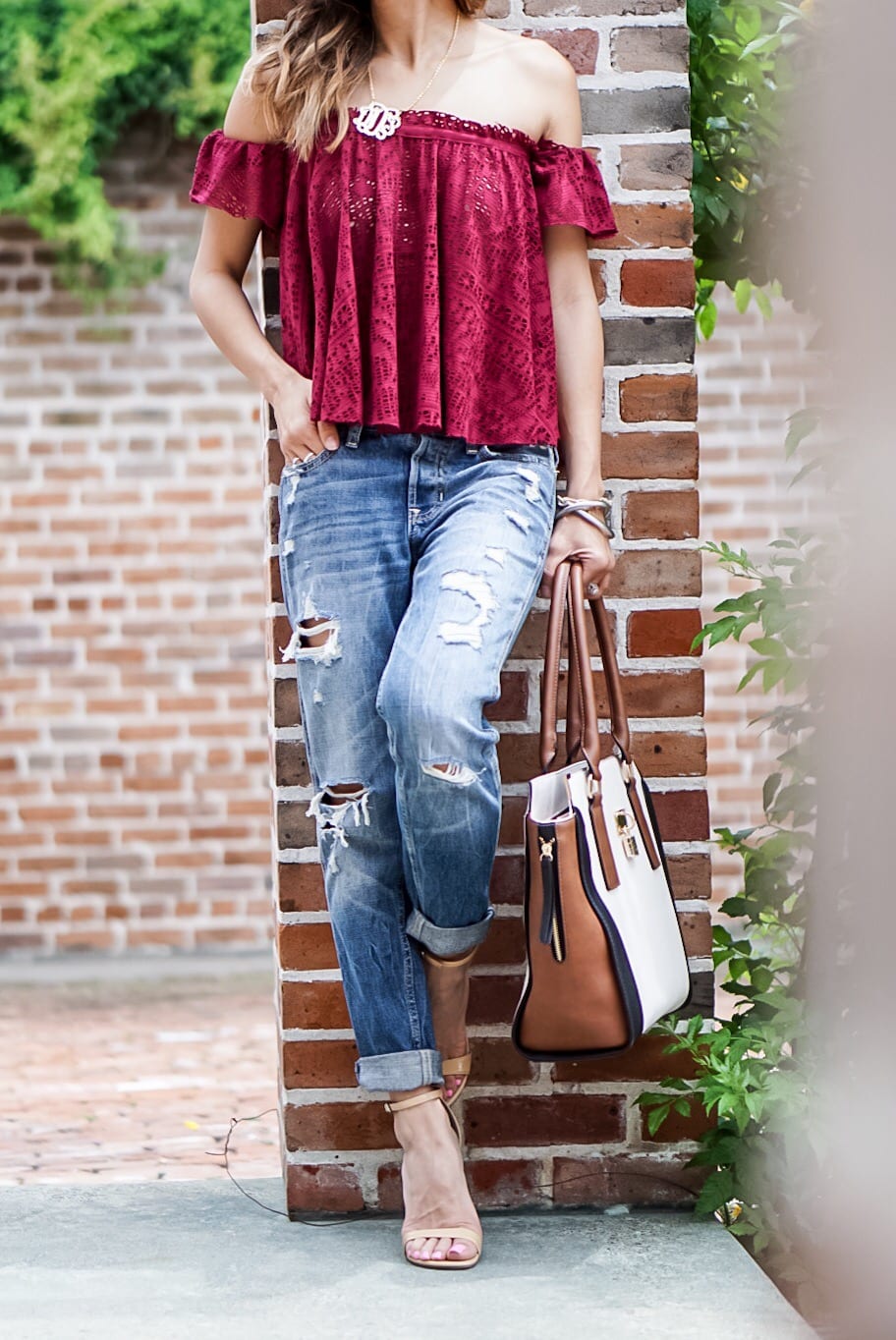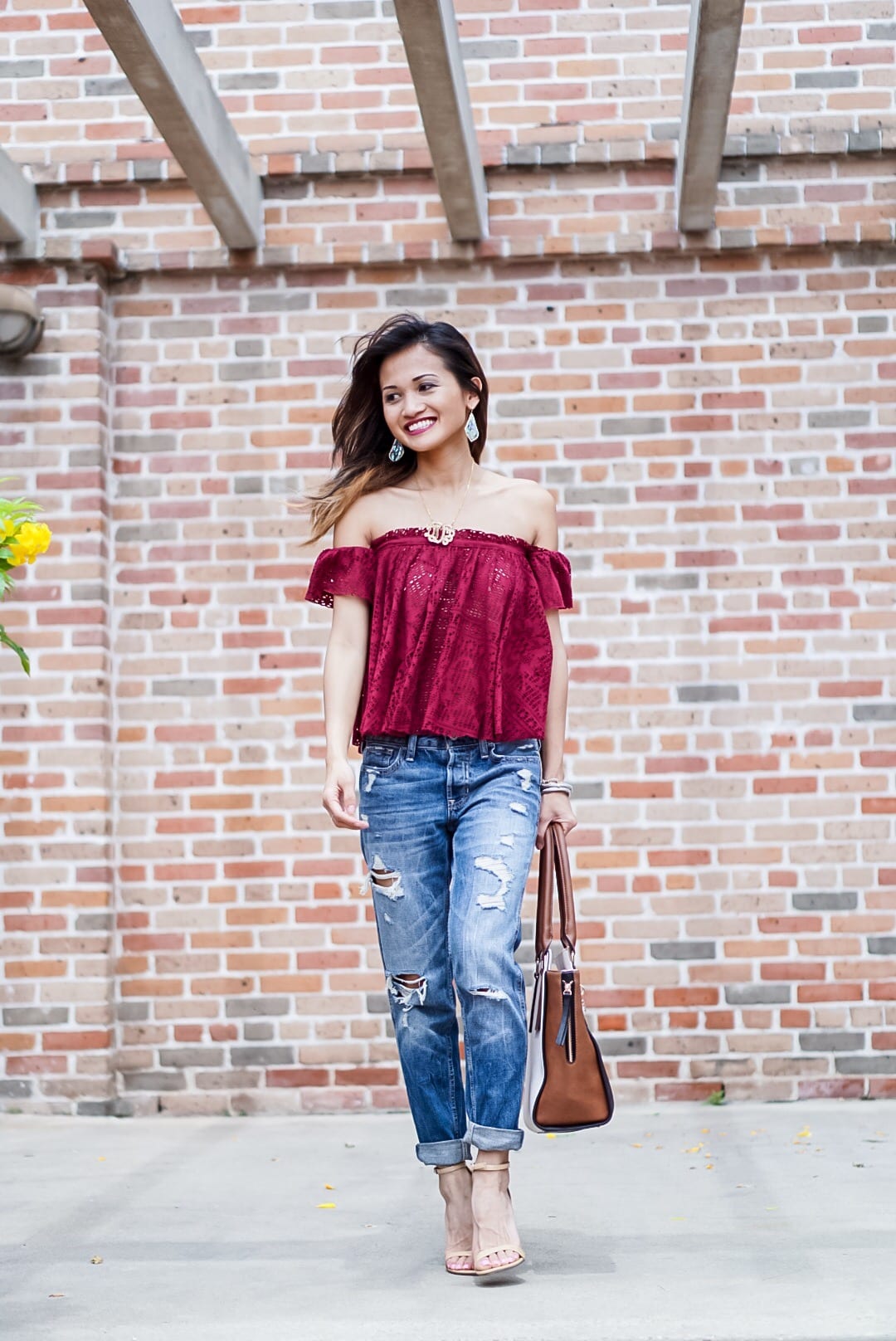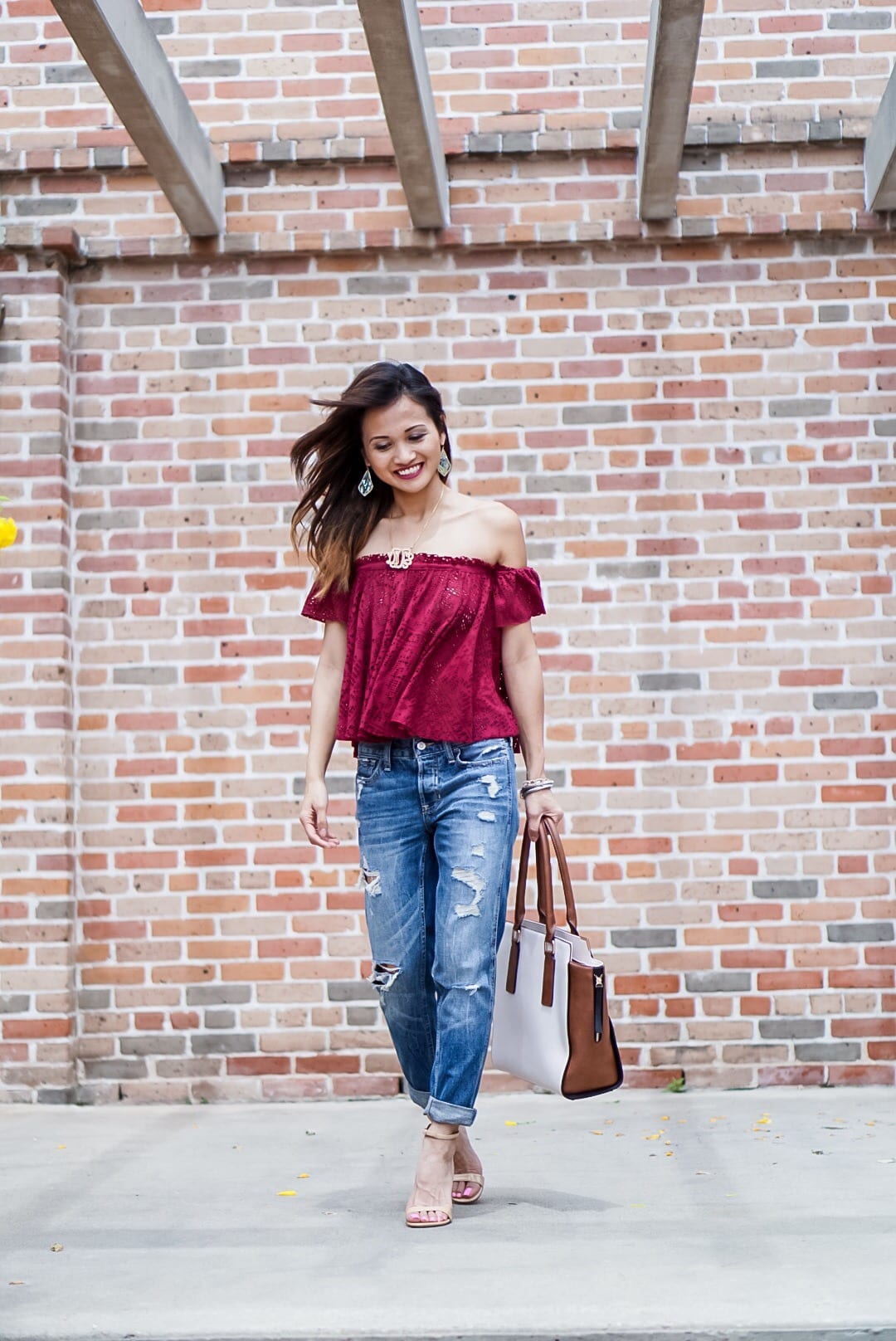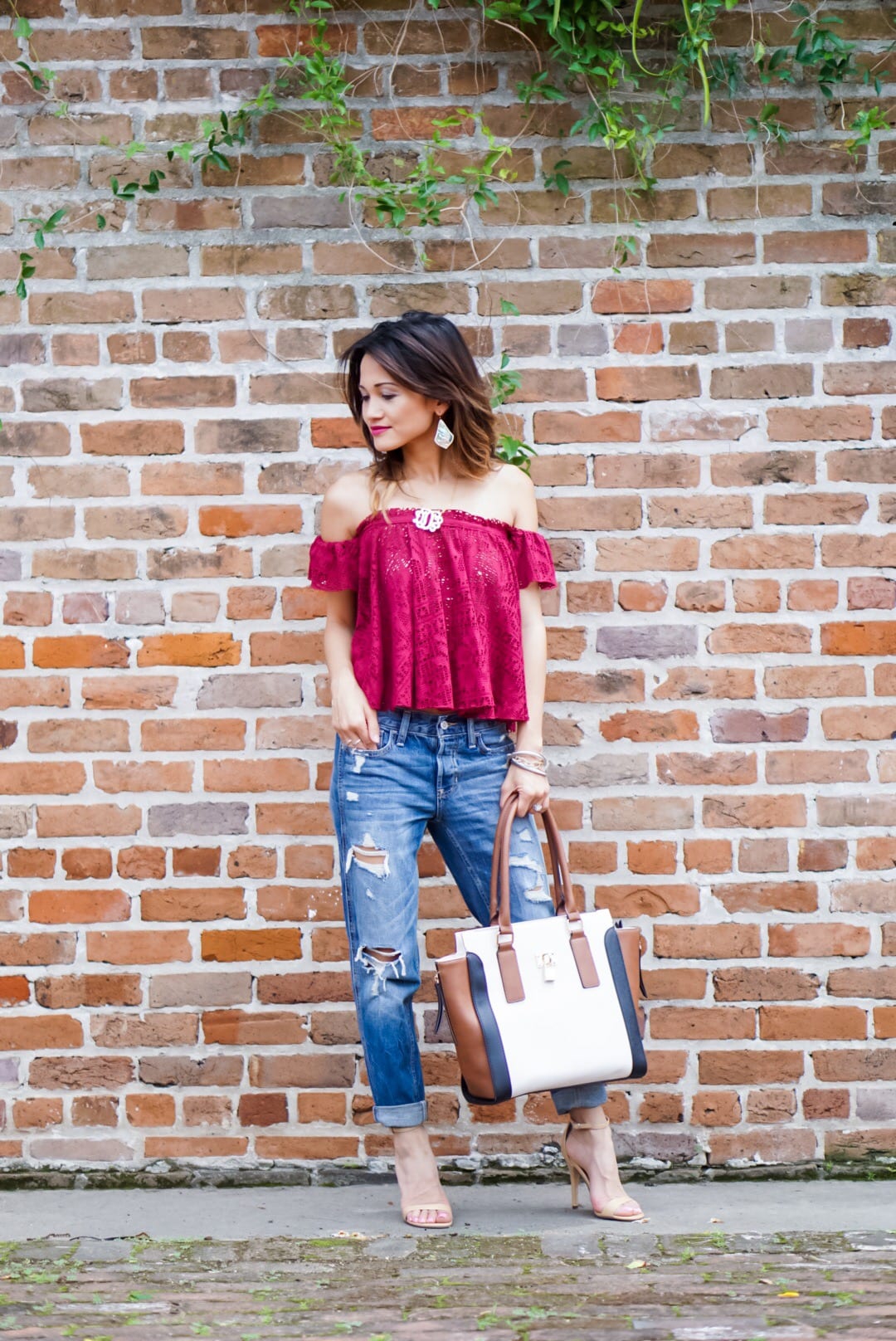 I love boyfriend jeans. They are one of my favorite casual every day jean to wear around the house, or when running around town with the little guy. Normally I wear it with a pair of slip ons or sandals and a tee-shirt. But boyfriend jeans also look super cute with a pair of heels and a cute off the shoulder top like the one I have above. I love the details on the destruction on these jeans. I found these here on major sale for under $25, but I've also linked several different styles below. With boyfriend jeans usually you have to go down a size or two in order to fit your waist. You can shop this look below.
SIGN UP FOR LIKETOKNOW.IT TO SHOP THE LOOK BELOW : 

So have you tried the boyfriend look yet? If you want more style inspiration make sure you are following me on Snapchat @dawnpwinston and Instagram for more daily outfit inspiration. Thanks for stopping by!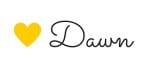 P.S. Who are some of your favorite athletes you are rooting for in the Olympics? Are you excited about our amazing USA team?
Follow along to get updates on new post and exclusive GIVEAWAYS!