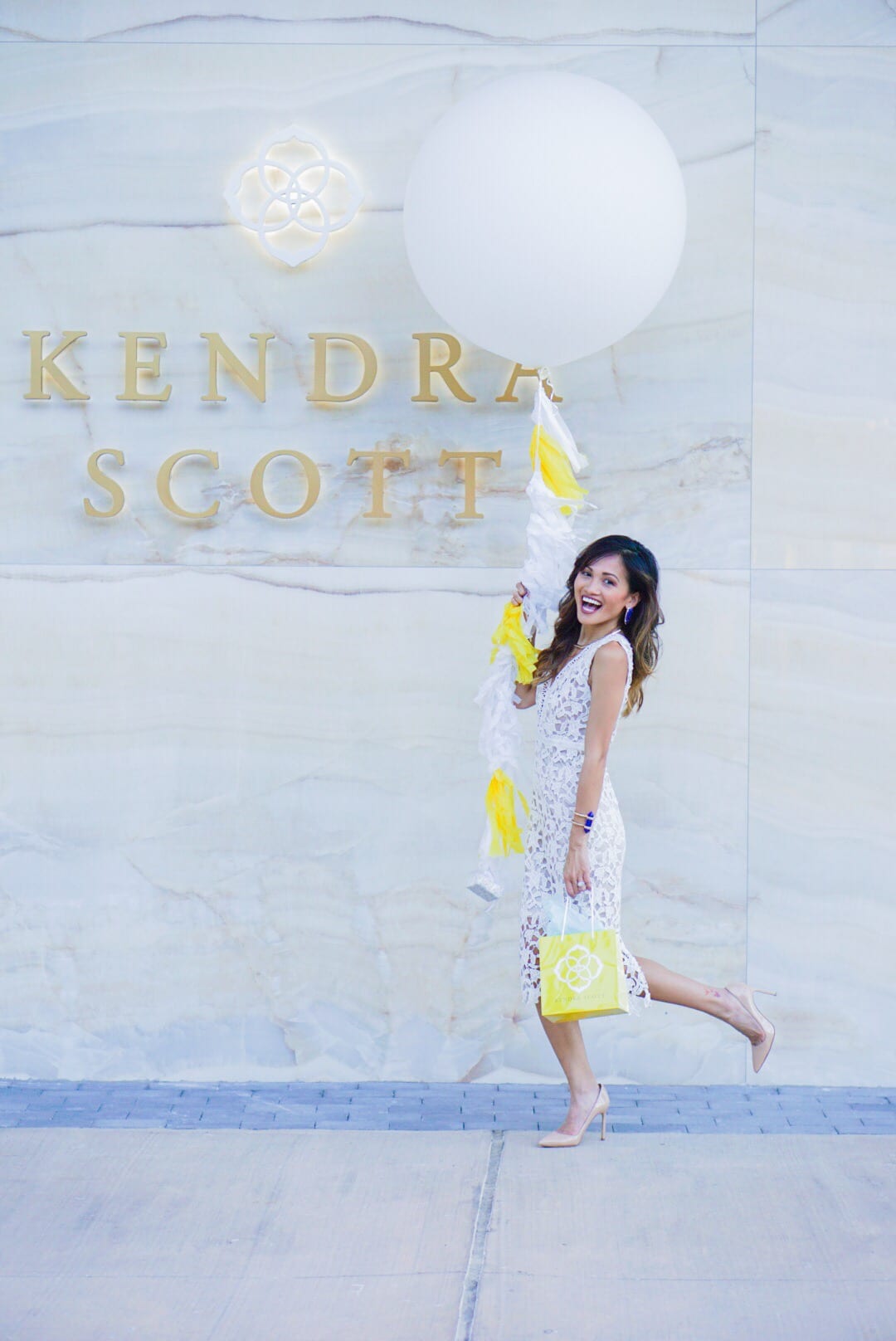 Last weekend I hosted my first ever blogger event benefiting the Children's Miracle Network at Kendra Scott in Baybrook. I partnered up with Kendra Scott, Sweets by Syd, Kroger, Big Ass Balloons, Rise Cupcakes, HEB, Tiny Prints to throw this beautiful event. I am still in shock by the amount of success we had that night. We raised over $1689 dollars in less than three hours for Children's Miracle Network. I am so thankful for everyone who came to support this event. It really means a lot to me. As you know in my previous post giving back to the community has always been important to me, and I am so thankful I can use my platform as a blogger help certain organization in need like Children's Miracle Network. If you missed out on my event, no worries, below is my full recap plus a Kendra Scott GIVEAWAY with some of the newest fall pieces!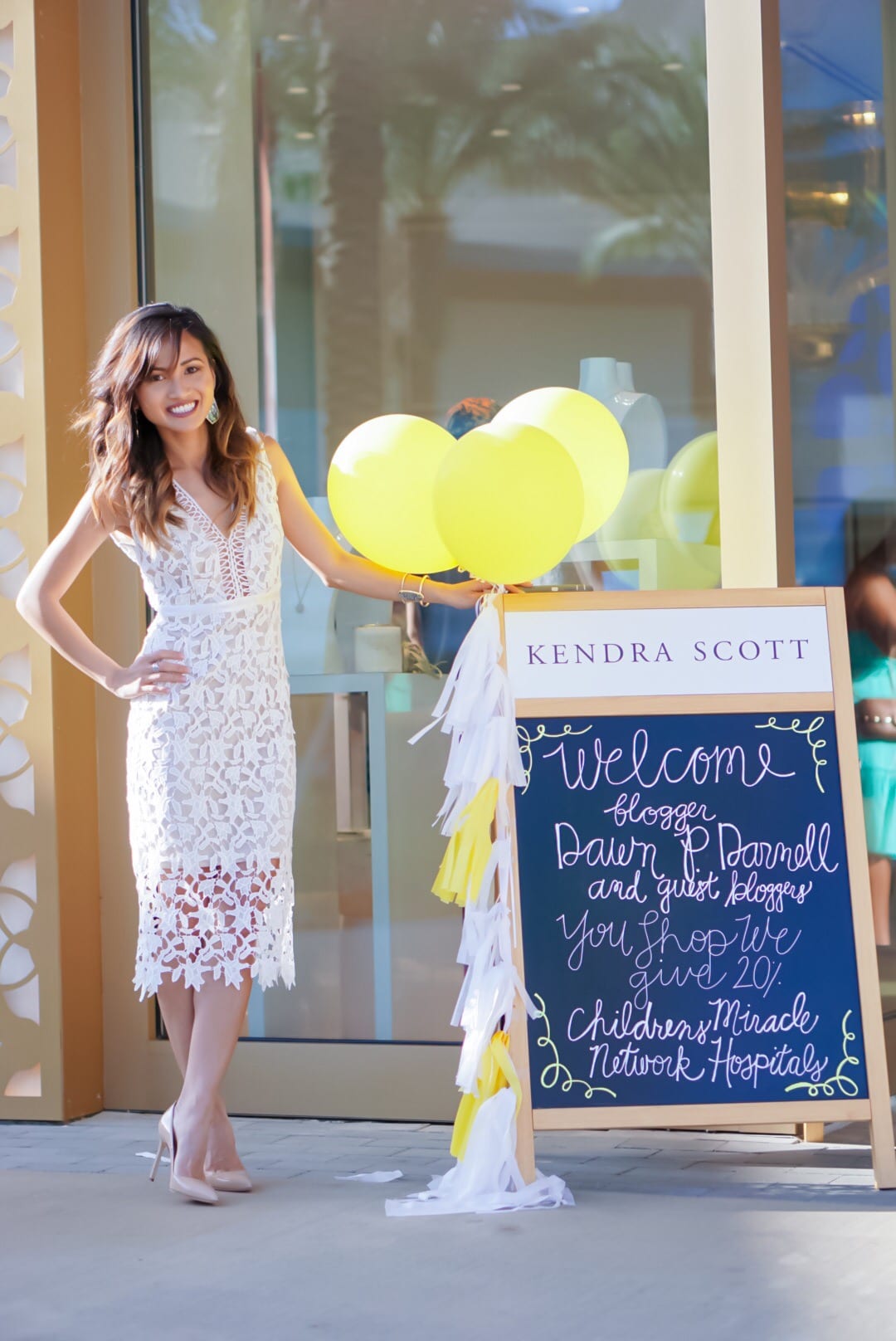 Thank you Robin and Kiersten for coordinating this event with Kendra Scott.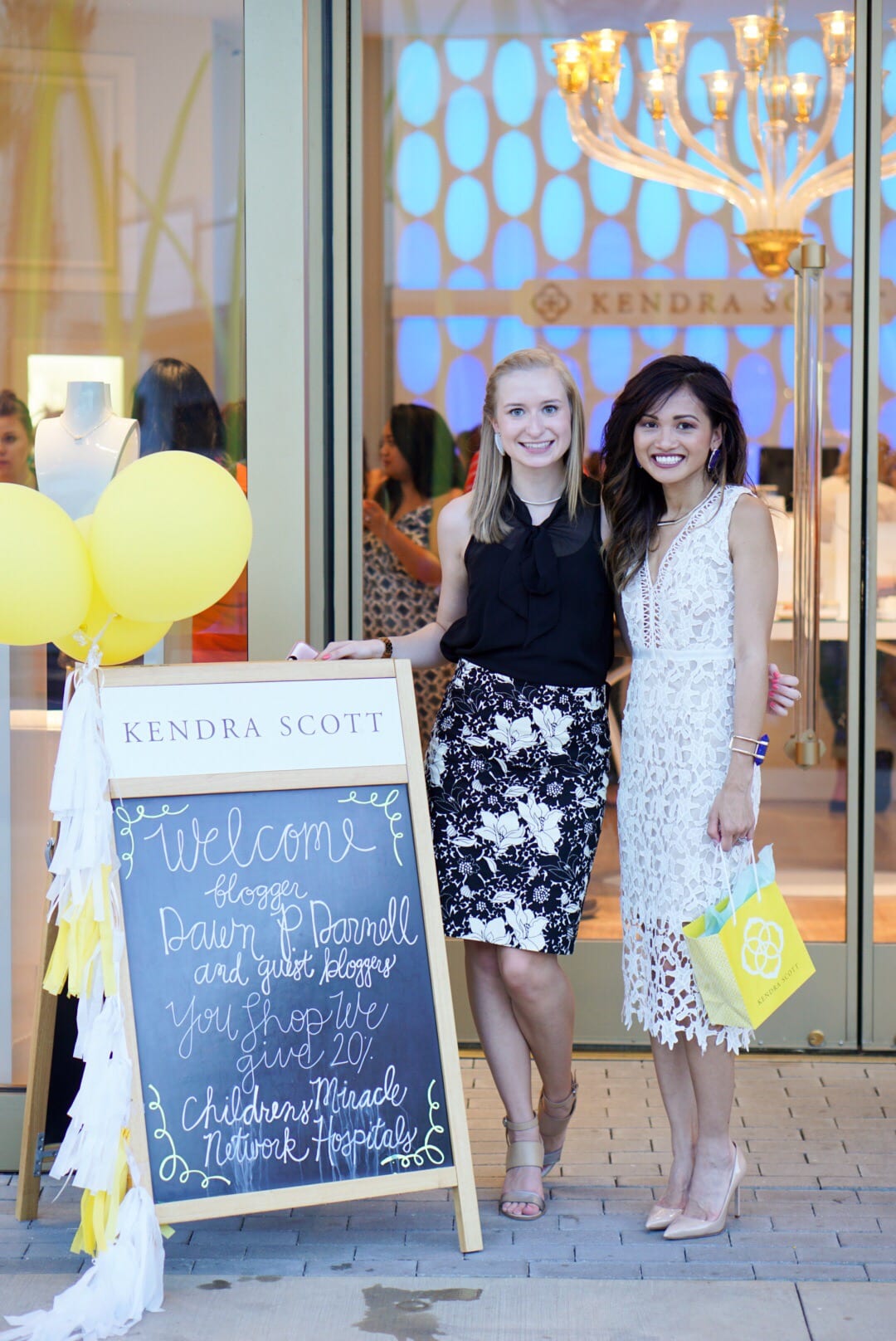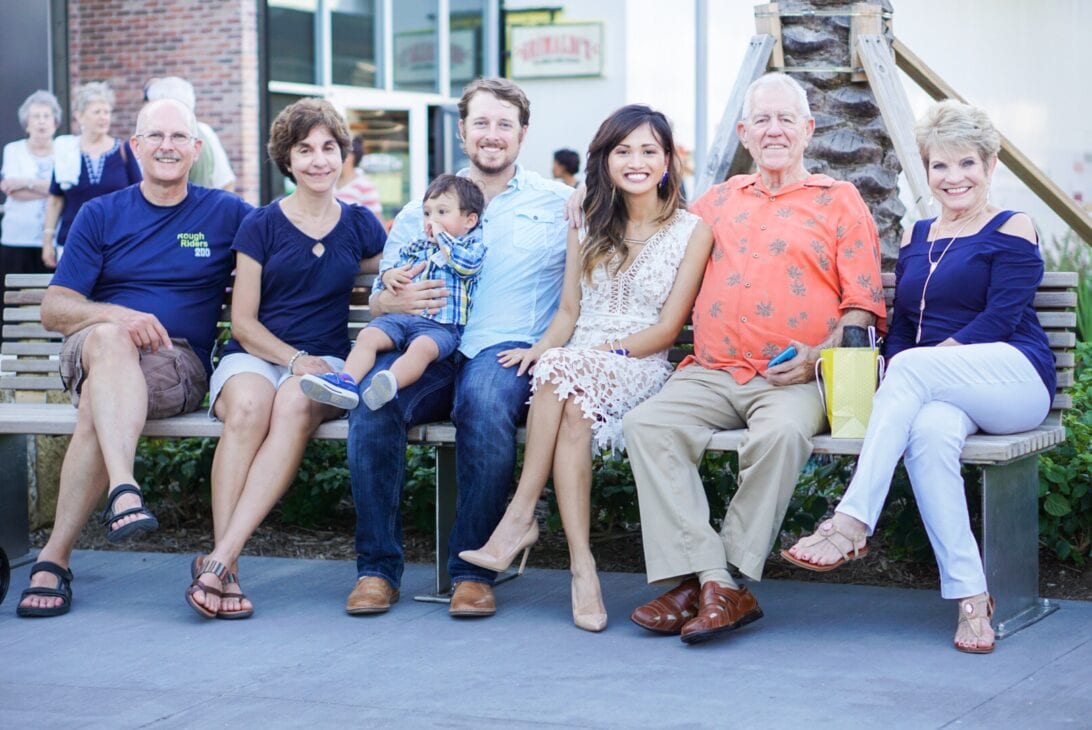 My wonderful family I'm so thankful I married into who came to support my event and help out with my active little guy. A special thanks to my wonderful husband for helping me with this event. He is my number one supporter and best friend.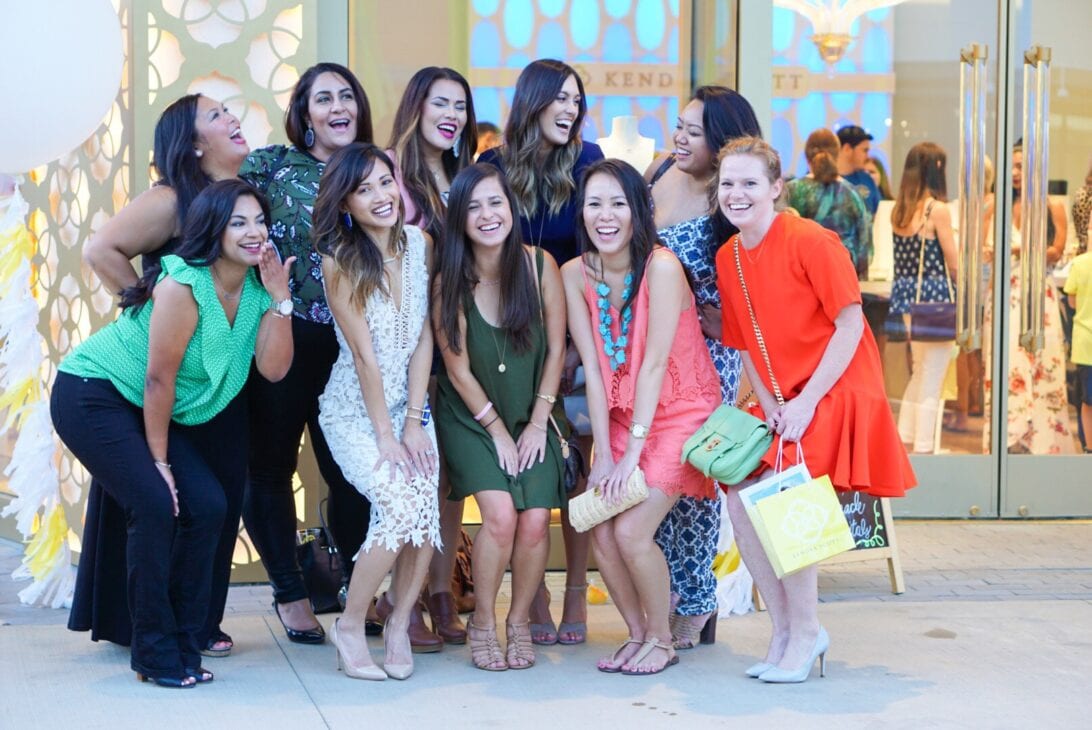 My beautiful Phi Mu sisters! Thank you for always being there. LIOB! <3 If you are interested in joining Phi Mu visit their site, and if you are interested in being an active alumni join our group for all the latest events.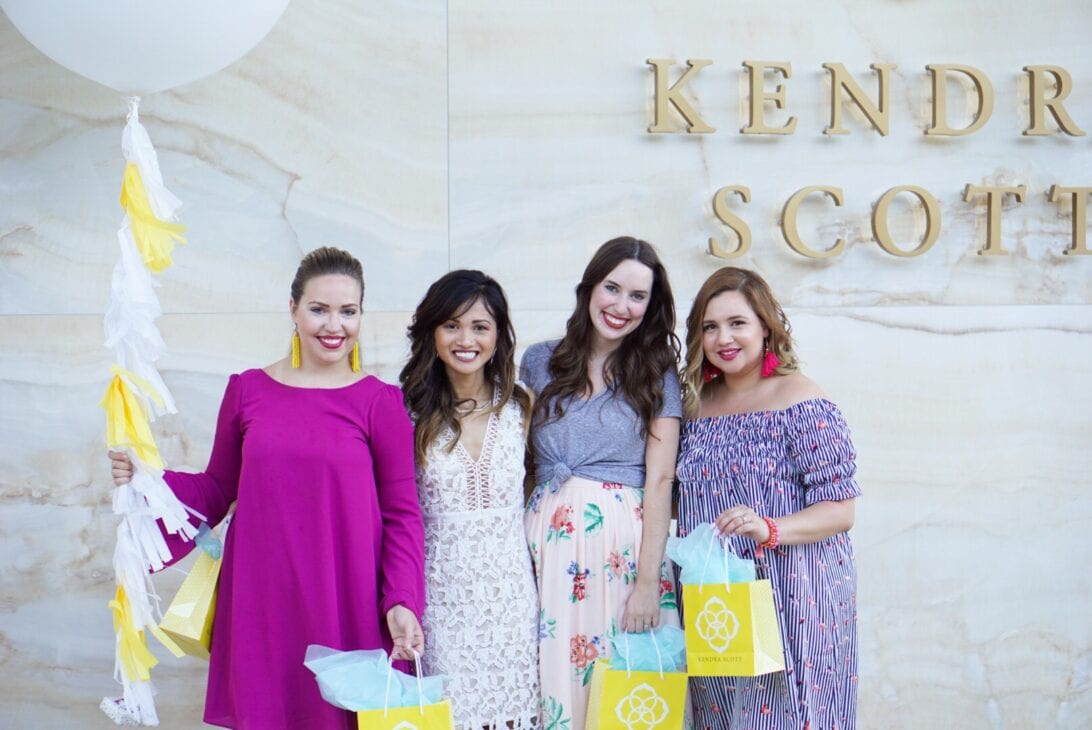 My wonderful and talented guest bloggers, Jaclyn of Beauty and the Binky, Alice of Lone Star Looking Glass, and Nikki of Lipstick and Brunch. These girls were there to guide me from the beginning. I owe so much to them.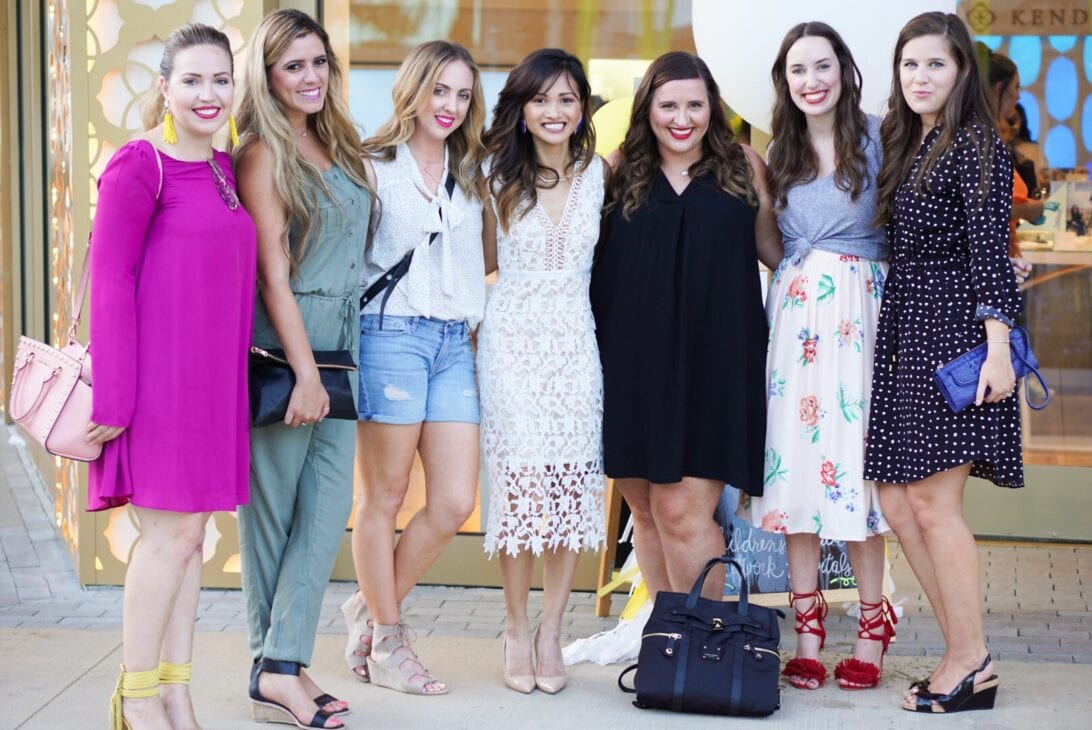 Check out all these beautiful blogger babes that came out to support. This is what I love about the blogging community here in Houston. They are always there to support each other. Check out these beautiful ladies and their blogs.
Meg, Elle, Alice, Michelle, Stephanie, Jaclyn, Brittany, Margret, Nicole, Shelbi, and Roselyn.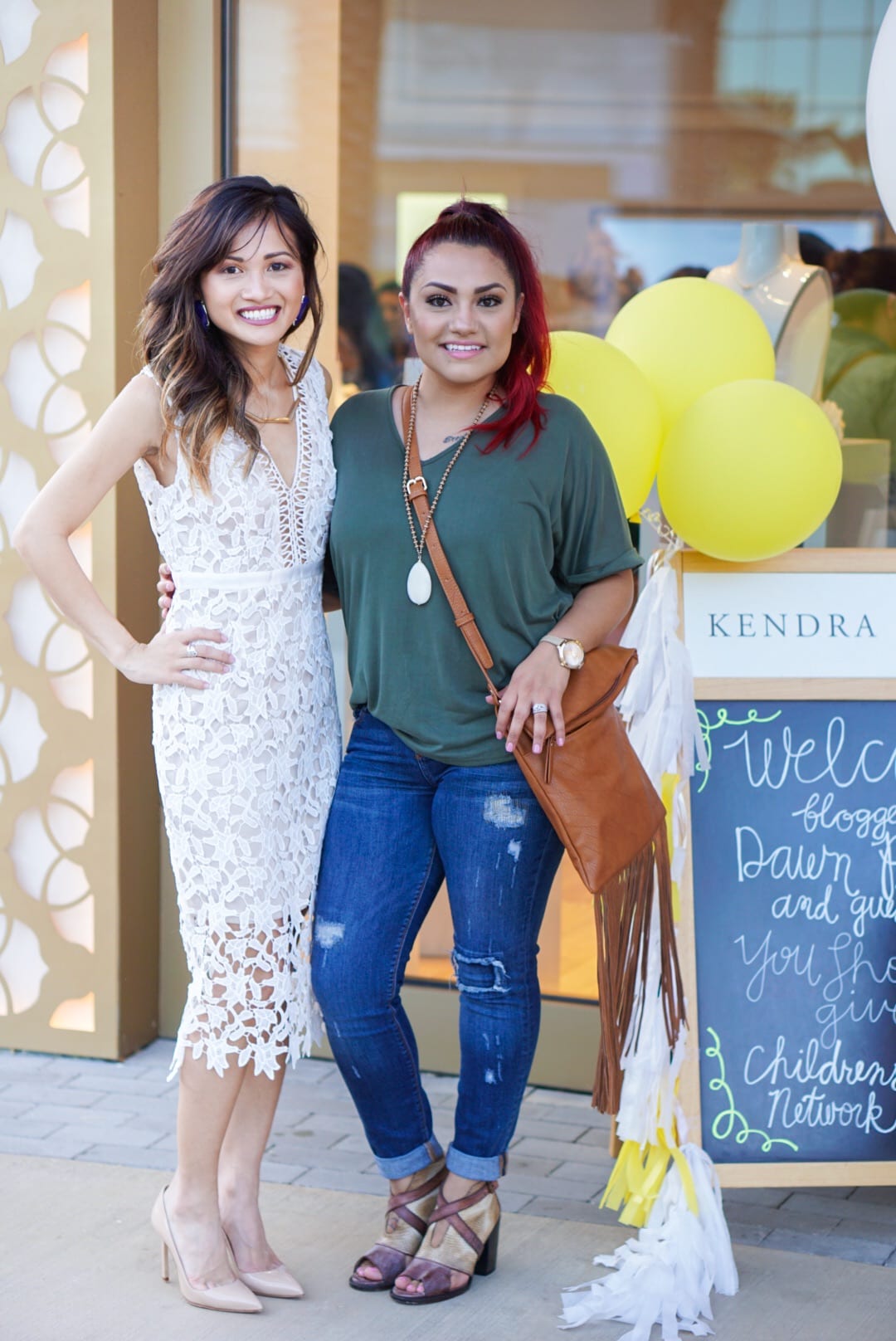 This gorgeous lady over here is the reason why I looked so good at the event. She did my hair and makeup! Even at the end of the night my makeup was still flawless and I was sweating all day. Check out Lila' IG for makeup tutorials and the latest on must have beauty finds.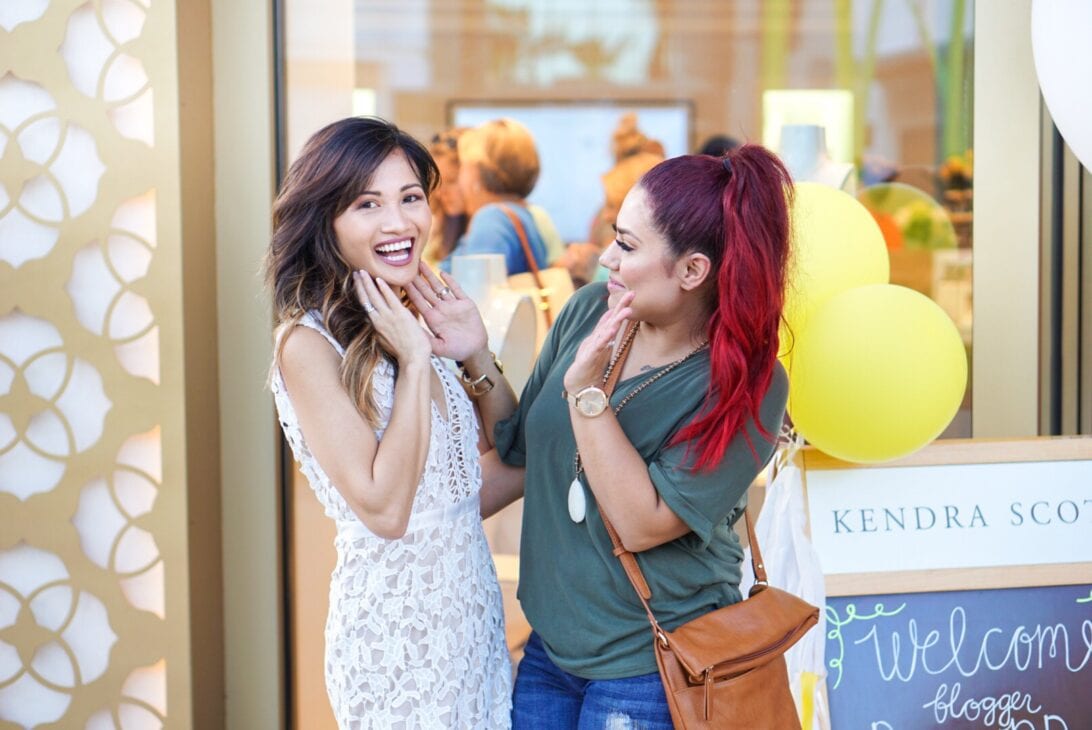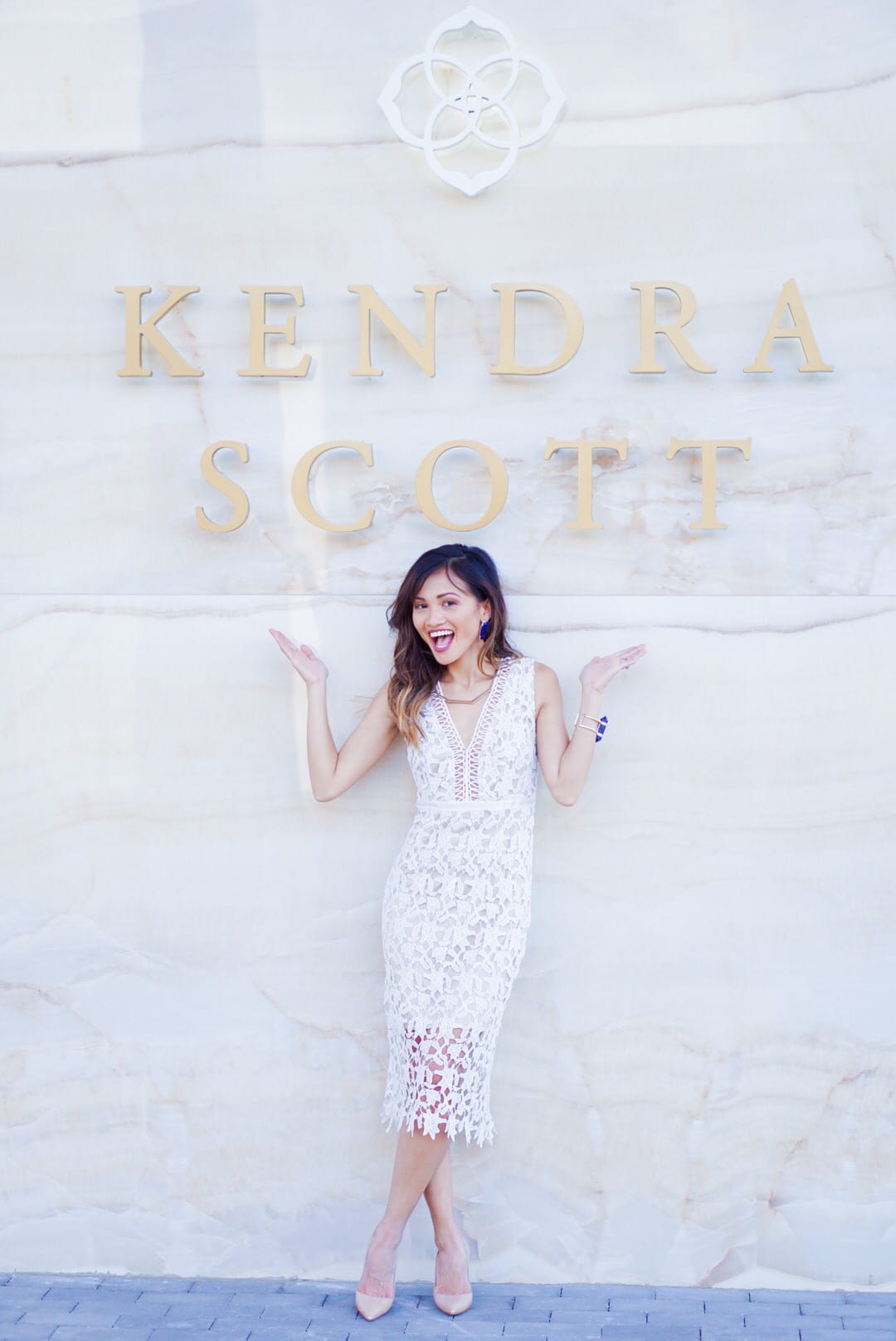 I love this dress courtesy of Goodnight Macaroon. The lace detail is gorgeous. I was able to pair it up with the newest Fall 2016 Kendra Scott pieces.
SIGN UP FOR LIKETOKNOW.IT TO SHOP THIS LOOK:

This beautiful lady right here makes the best custom cookies in Houston. Check out these gorgeous one of a kind cookies she graciously donated for her event. Make sure to check out Sweets By Syd for your custom cookie needs!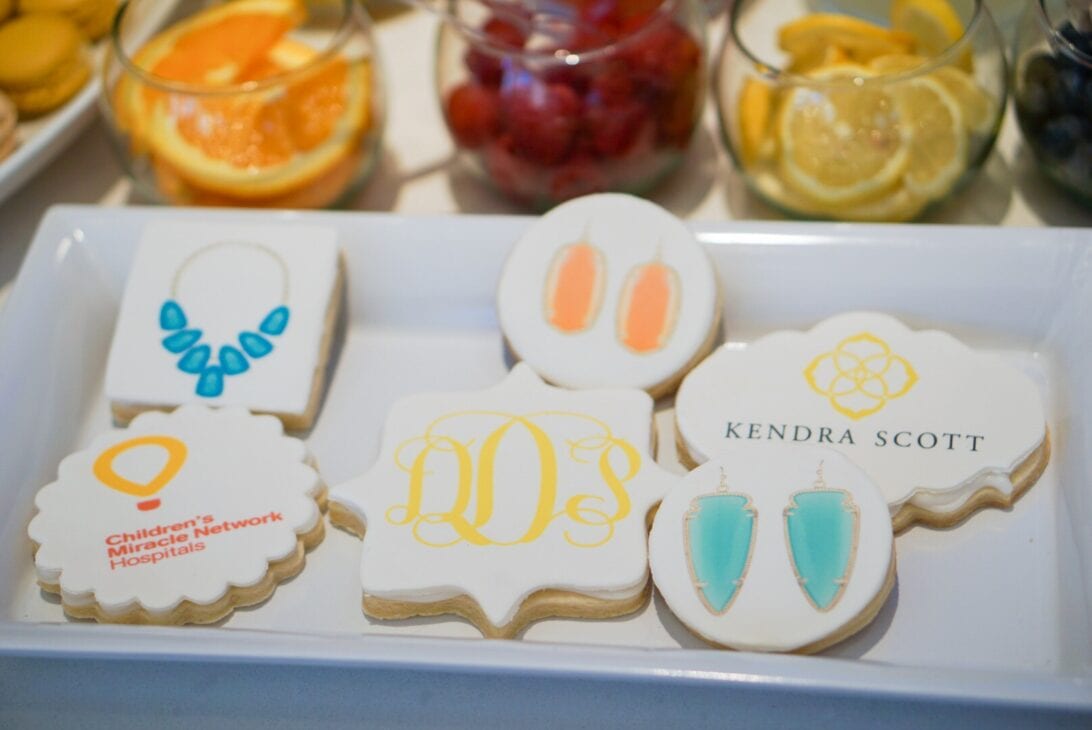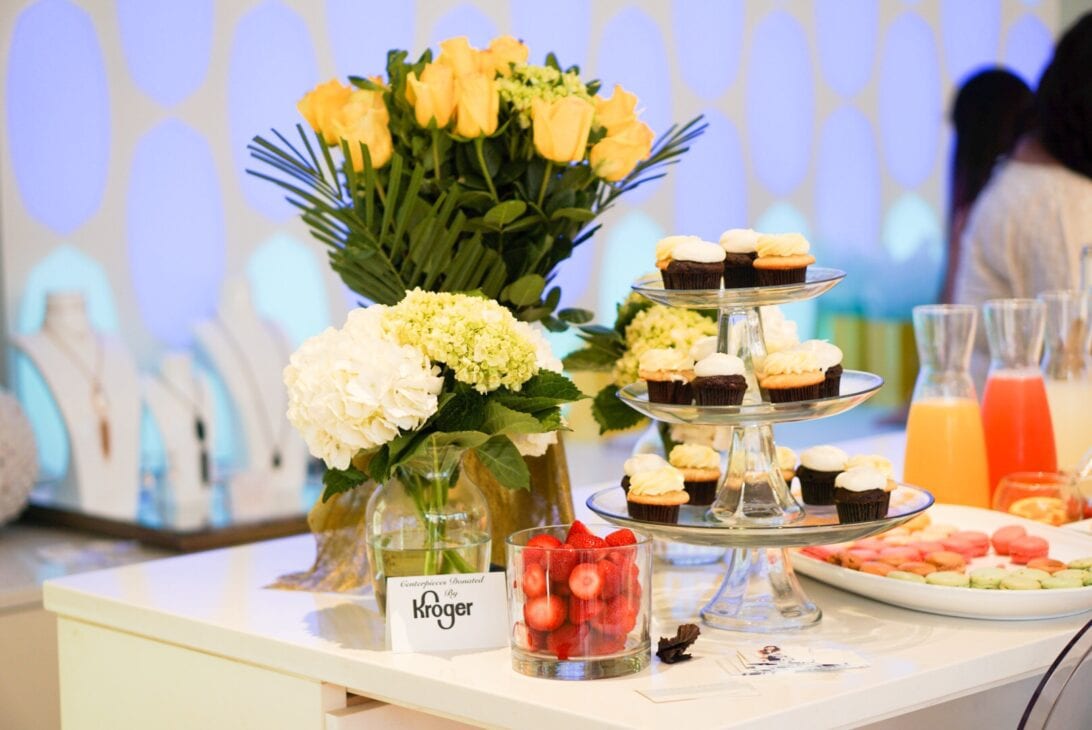 Thank you Kroger Market Place in League City for providing the beautiful floral arrangements and bouquets for the event. If you haven't been to the new location it is amazing! Plus they now have Clicklist which allows you to shop online and pick up at the store for added convenience, especially when you have small children.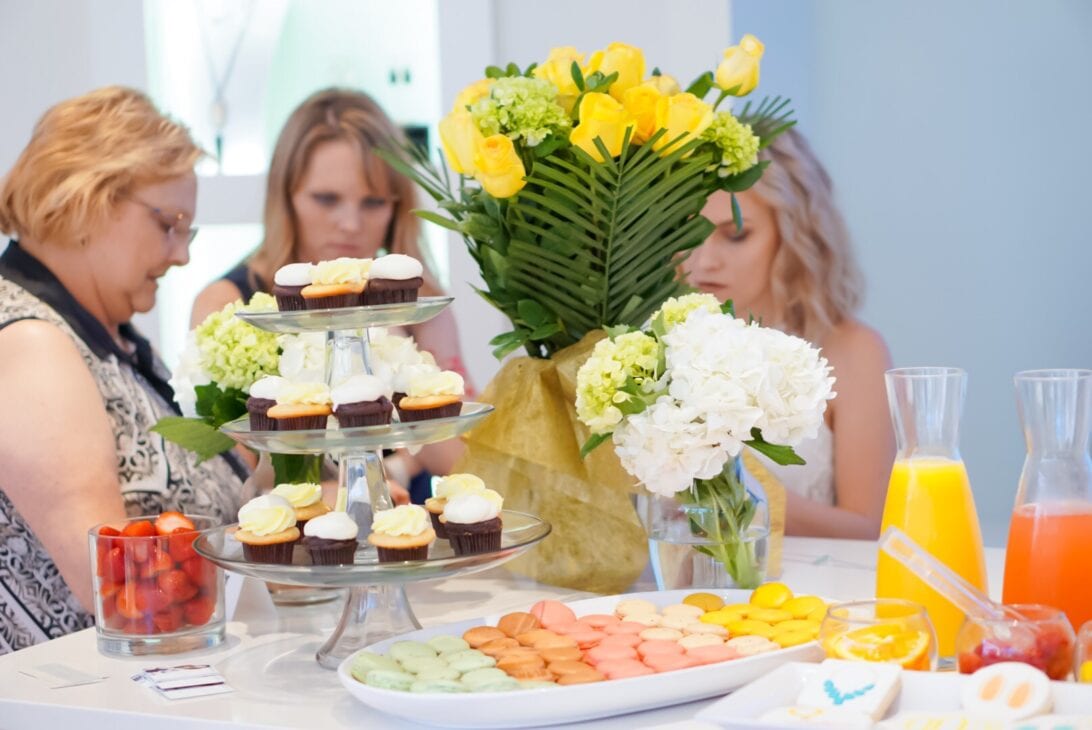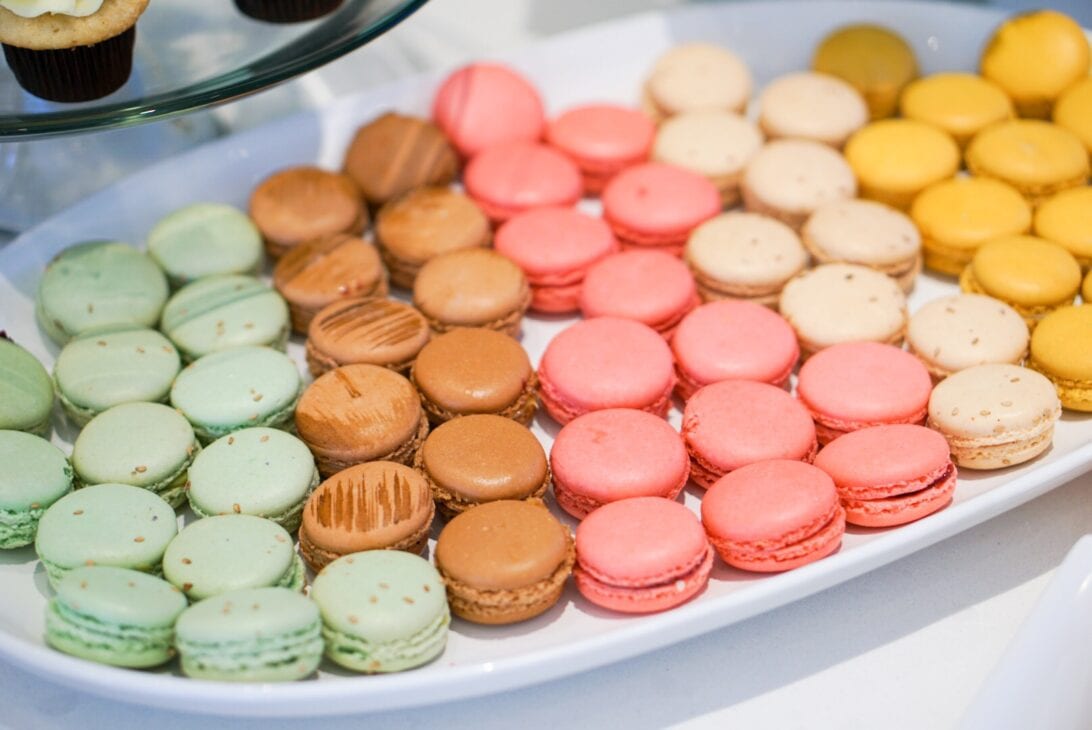 These macaroons were to die for, and the perfect snack for this event. Thank you HEB Clear Lake Marketplace for donating these delicious macaroons for our event. They are amazing!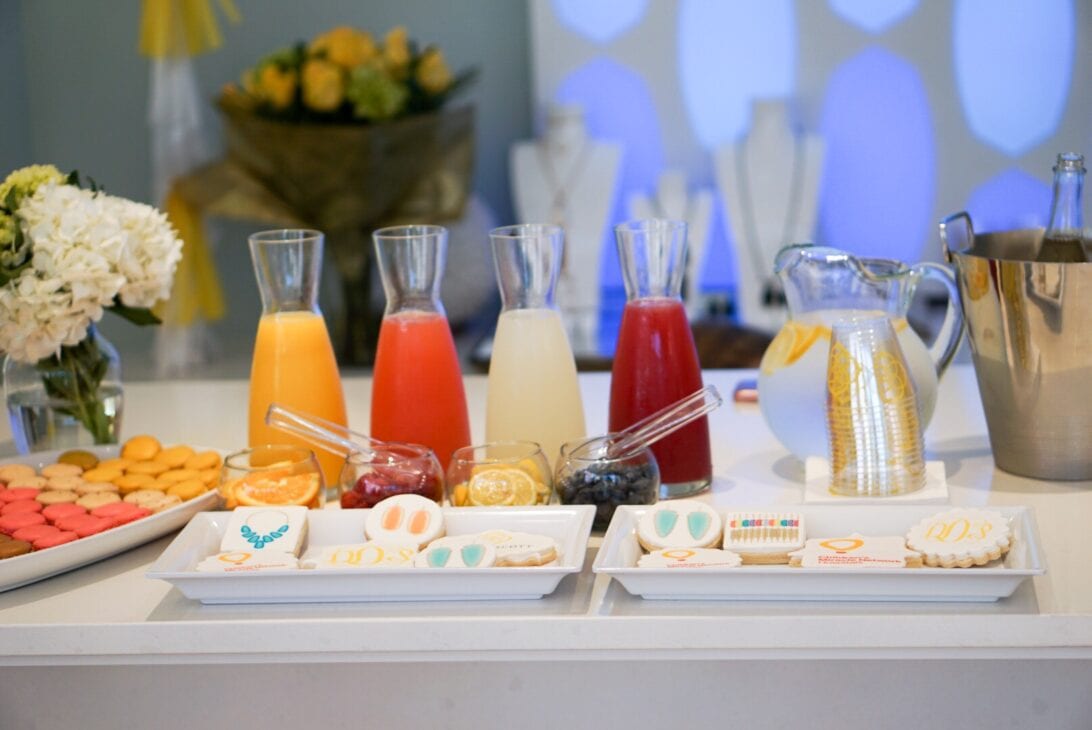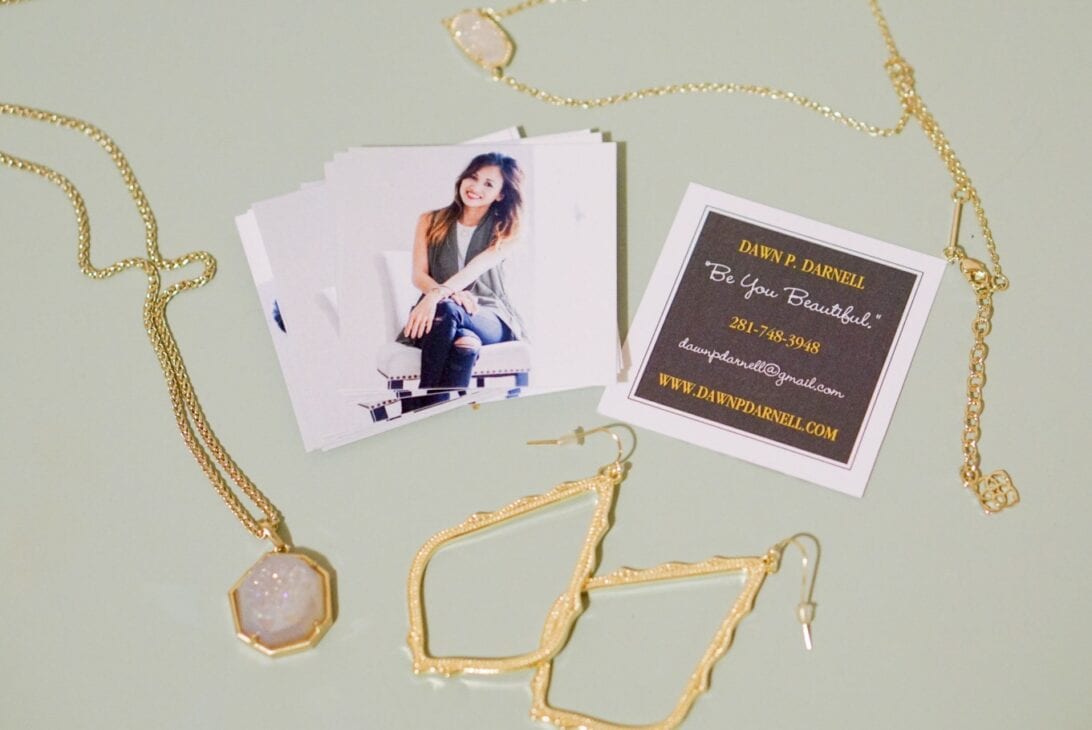 I loved having these specialized blogger business cards from Tiny Prints  to hand out at the event. As a blogger I think it is important to have a picture on your business cards at these events. You meet so many people and at the end of the day they will remember you because they can put a name to a face with these awesome business cards!  Right now you can get 20% off by signing up for their newsletter.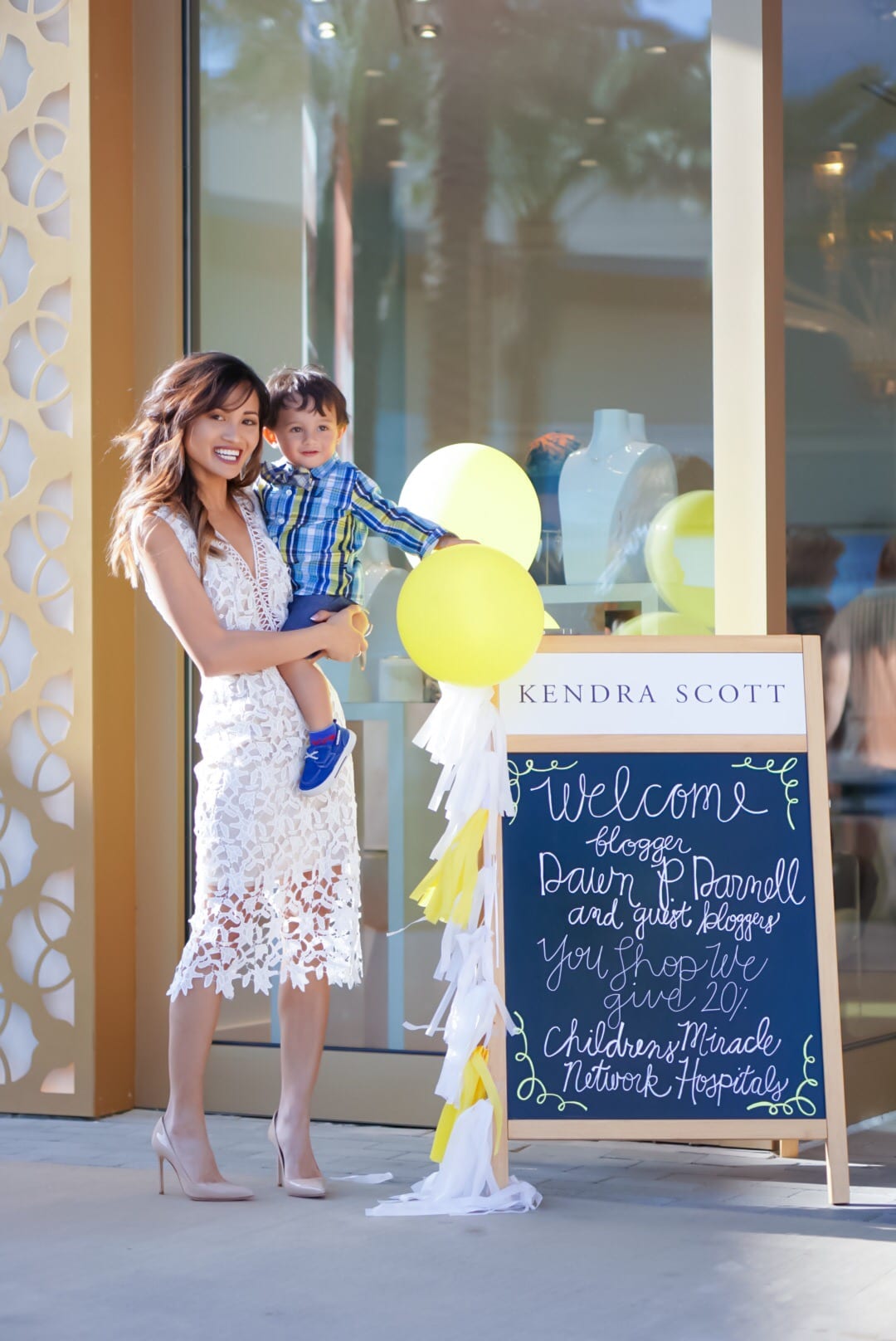 A special thank you to my friend and amazing photographer AJ Photography for taking these photos.
Thanks again to everyone who made this event possible, and a special thank you to all my readers for allowing me to use my platform to raise awareness for such a great cause. I know some of ya'll were not able to come to my event but were there in spirit, so if you didn't get to enter in the in store giveaway, you are in luck! This week I will be running a giveaway courtesy of Kendra Scott for one lucky winner to win this three piece set from their 2016 Fall Collection. Make sure to follow all steps in the giveaway below to be considered for the giveaway. GOOD LUCK!