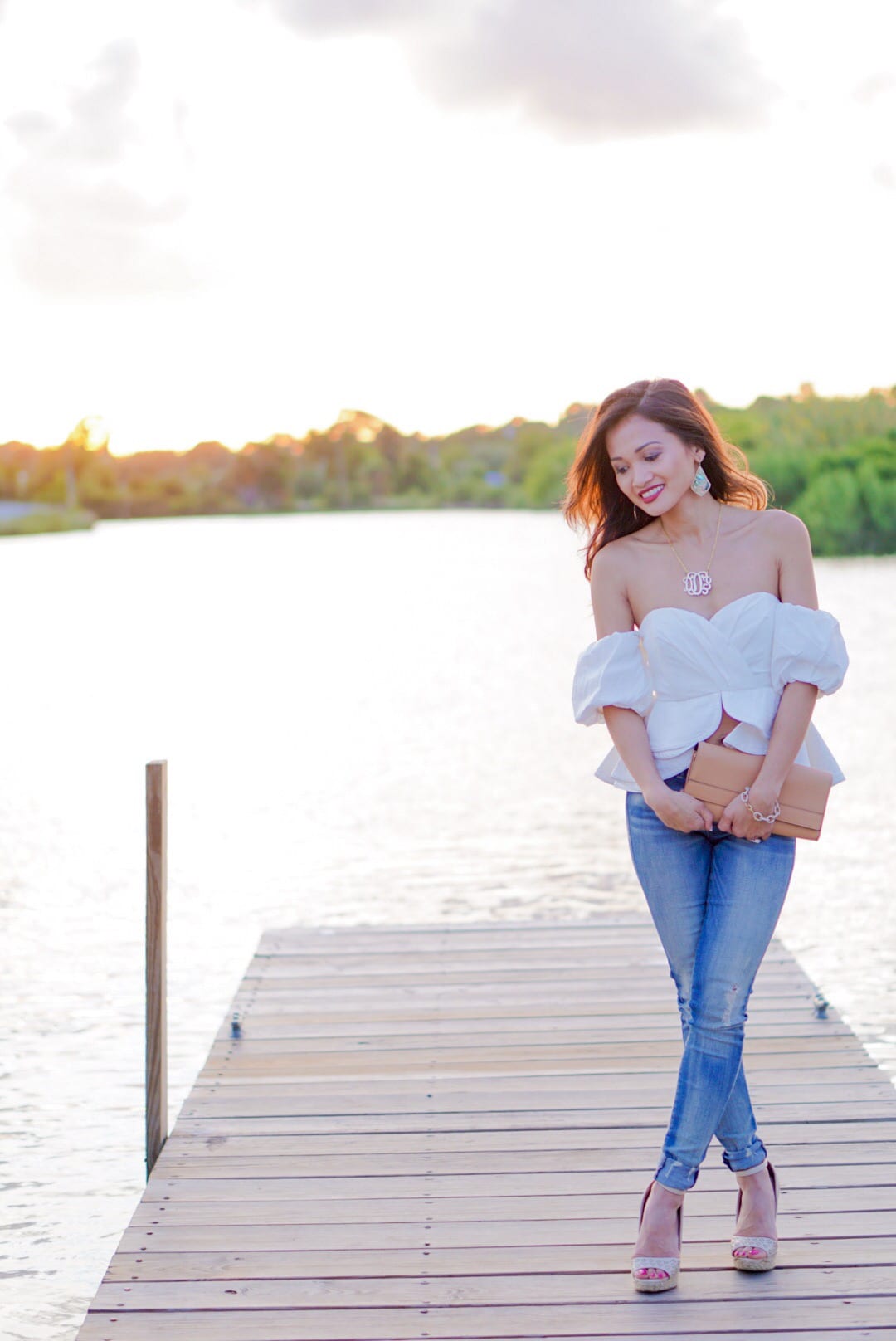 Last month my hubby and I celebrated our two-year anniversary. We went out for dinner and drinks at Chelsea's Wine Bar in Seabrook. The sunset was absolutely breath-taking, and the homemade sangria was delicious. Best $5 I've spent on a drink in a long time. If you haven't been I highly recommend it. I wore this outfit to our date, and received tons of compliments. This off the shoulder crop top and high-waisted jeans are perfect together for a fun flirty date night look. Check out how I styled these high-rise "mom" jeans below.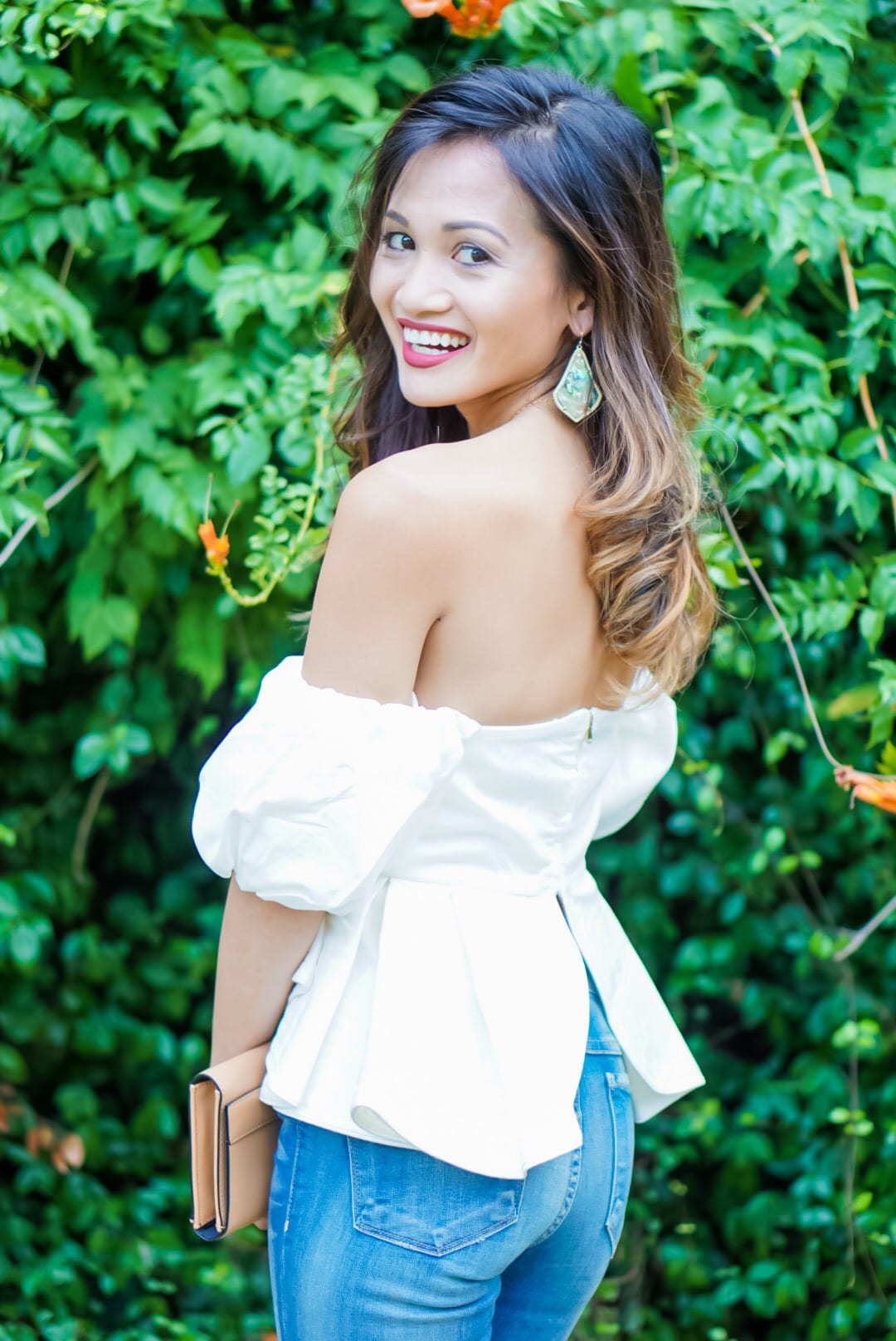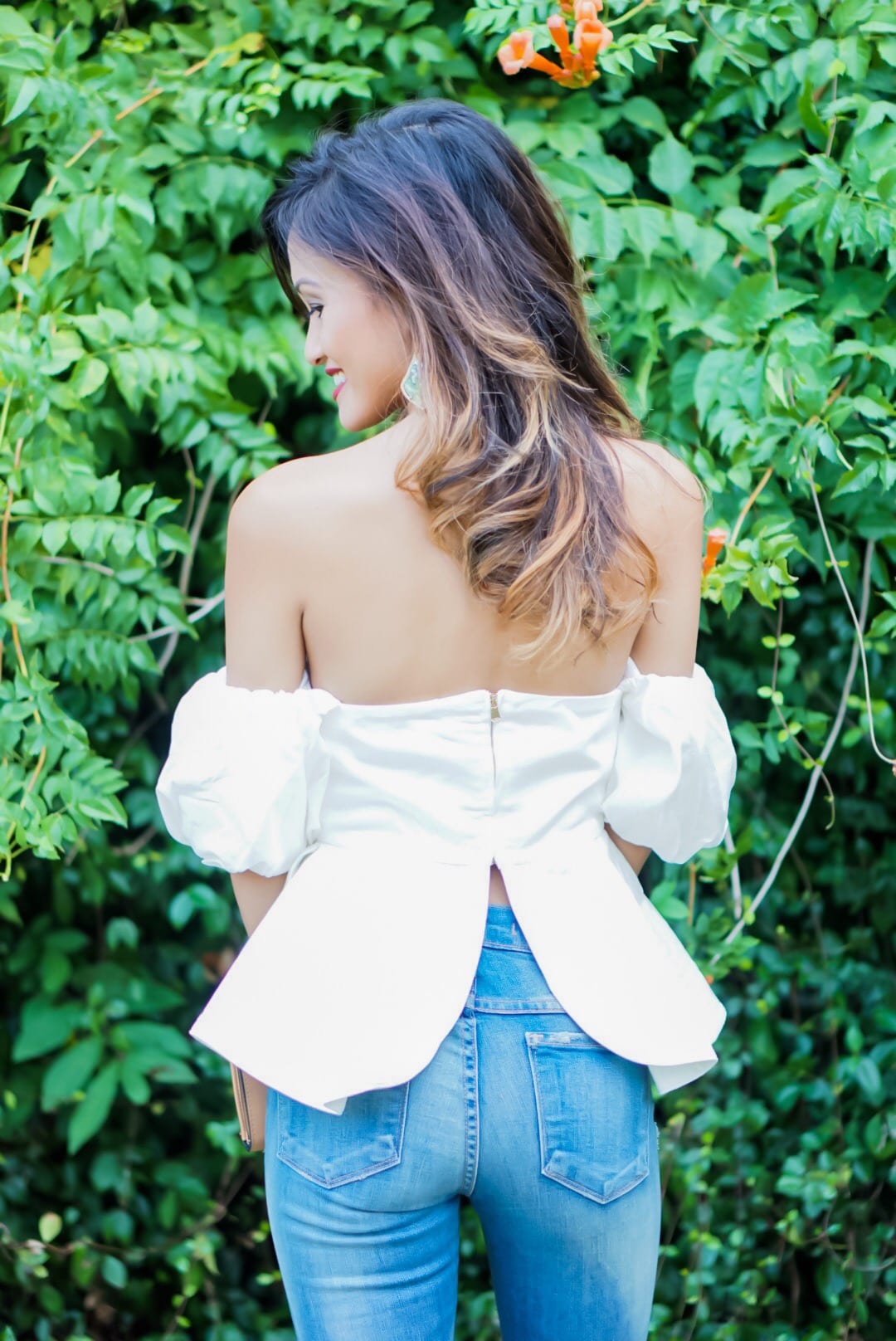 Love the extra high coverage in the back from these jeans. As a mom high-waisted jeans are your friend because you don't have to worry about showing a little something extra when you are running around with your kiddo, or when you bending over. The trick to high-waisted jeans, is having them fitted and not frumpy so they accent your figure.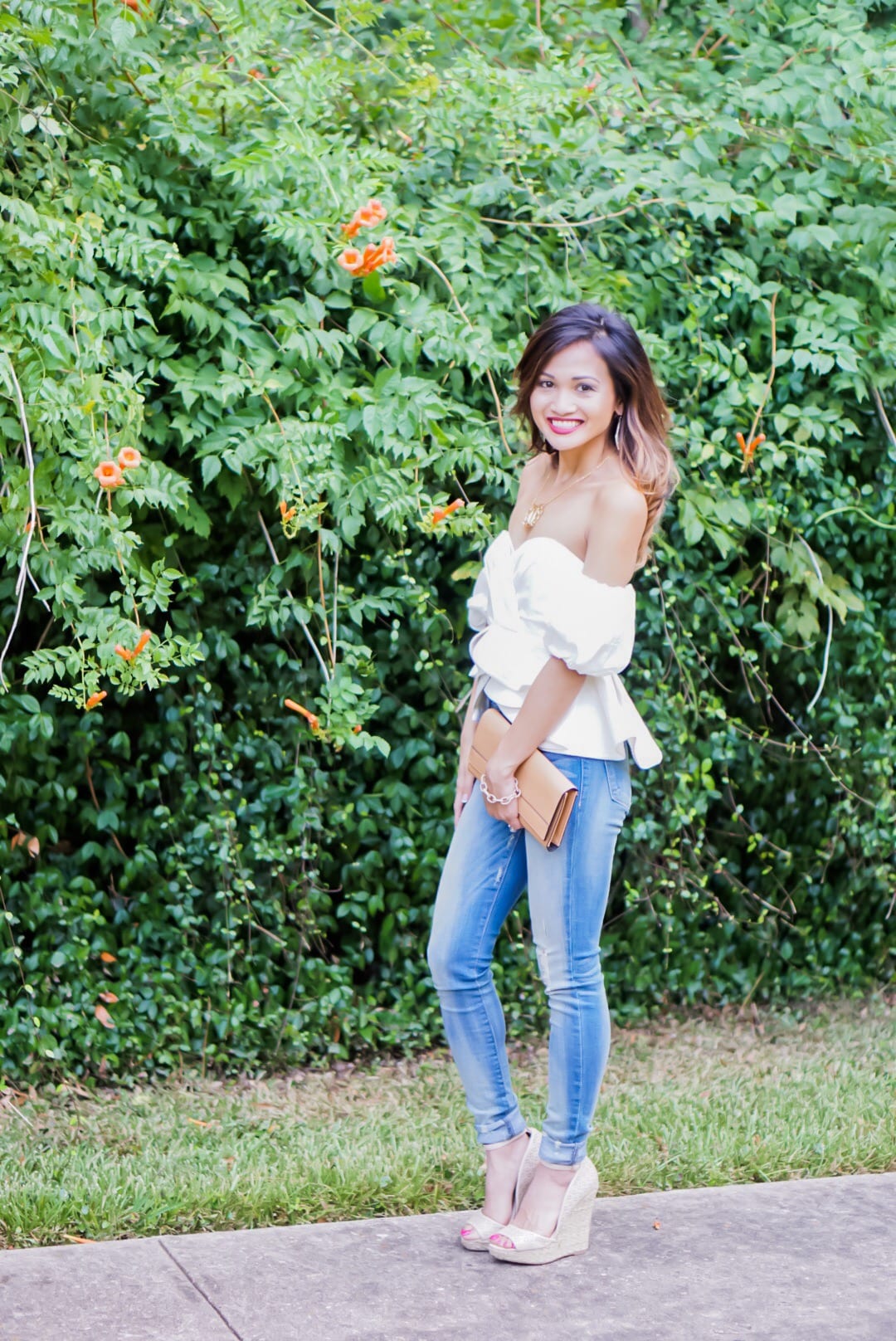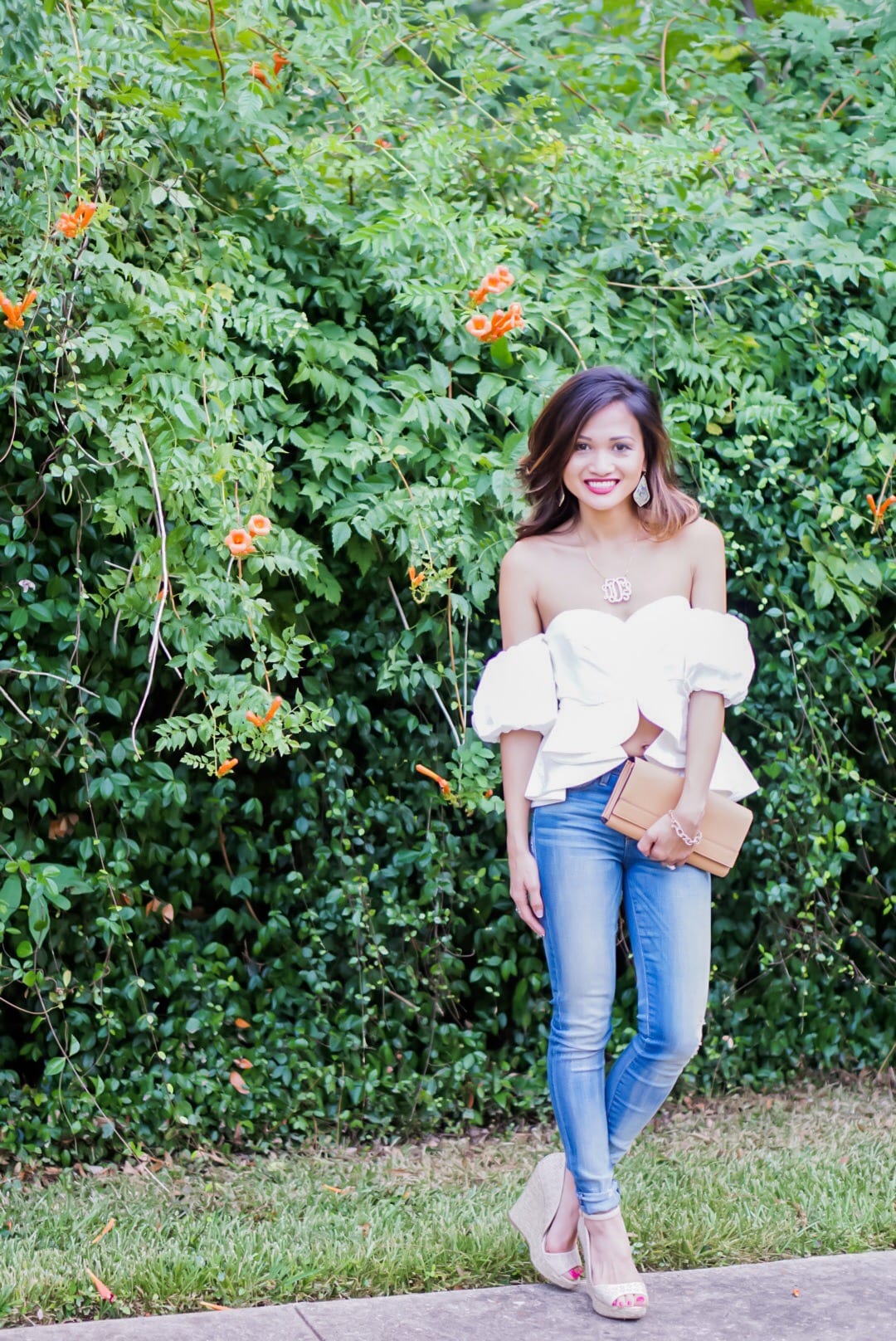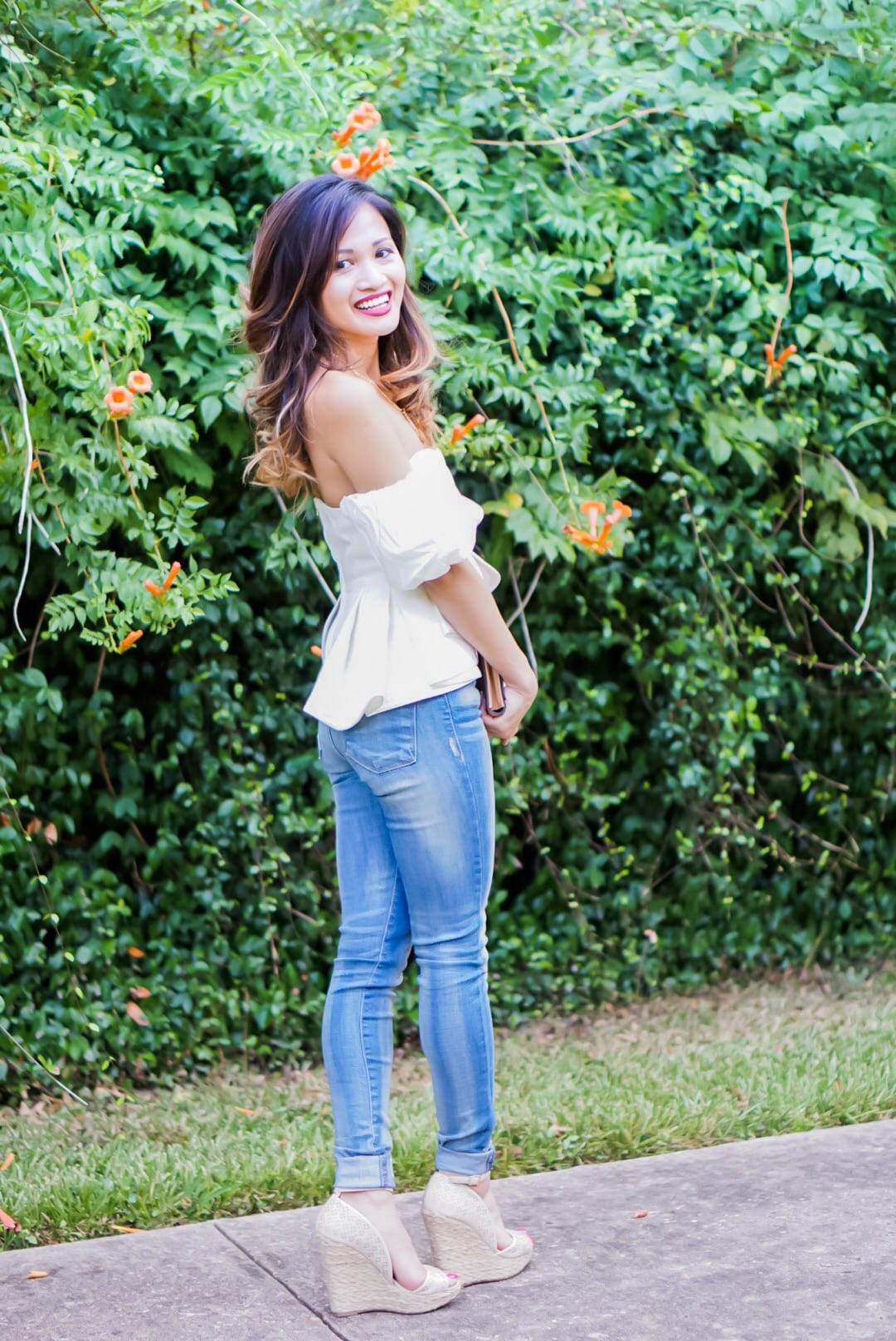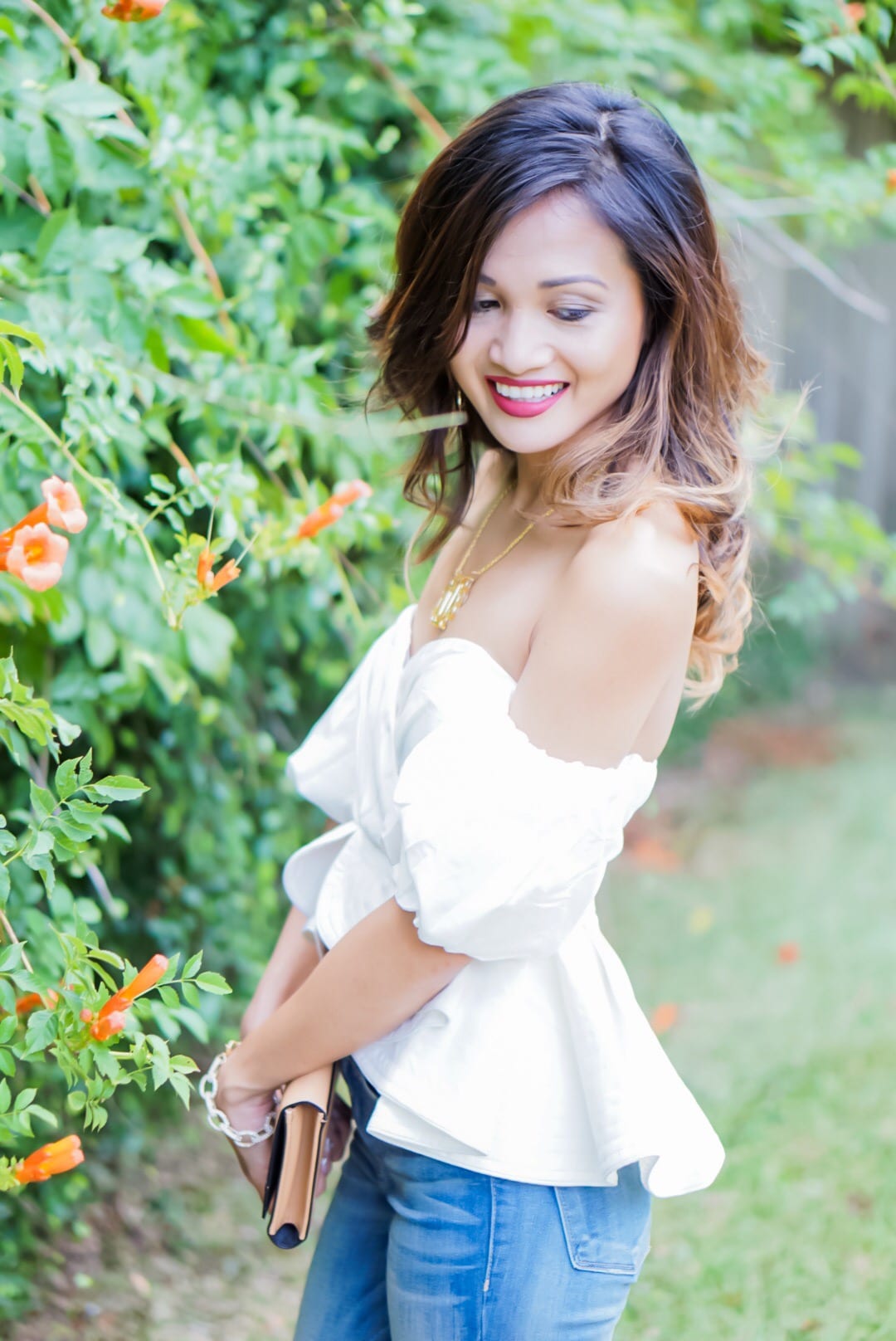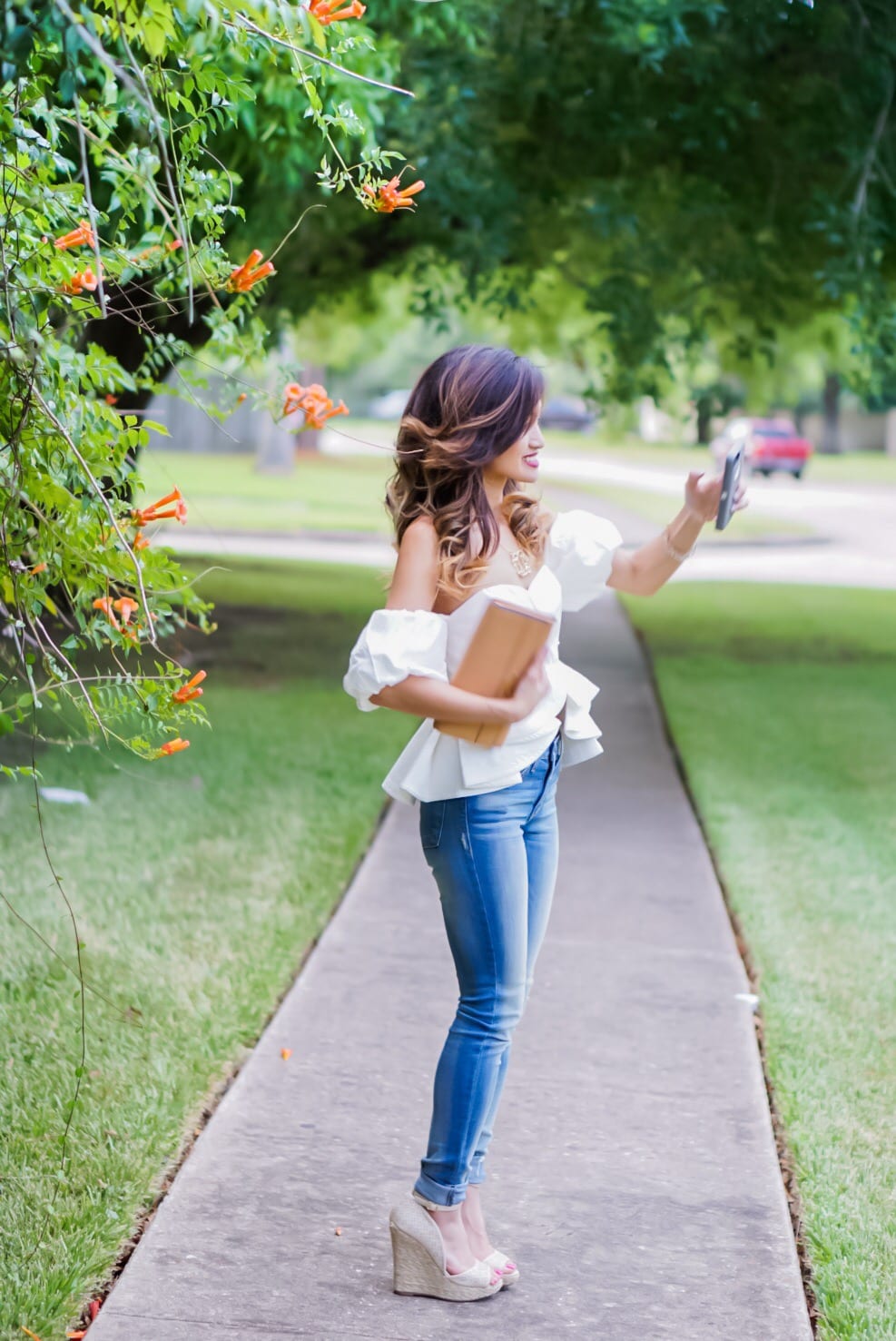 Caught in action by my hubby taking a selfie. Lol I had to snapchat it too!
SIGN UP FOR LIKETOKNOW.IT TO SHOP THE LOOK BELOW :

My favorite High Waisted Denim You Should have in your closet:

Don't forget to enter in the $1,320 NORDSTROM GIVEAWAY so you can stock your closet with all these figure flattering "mom" jeans. 😉 Head over to this blog post to enter! Good luck!