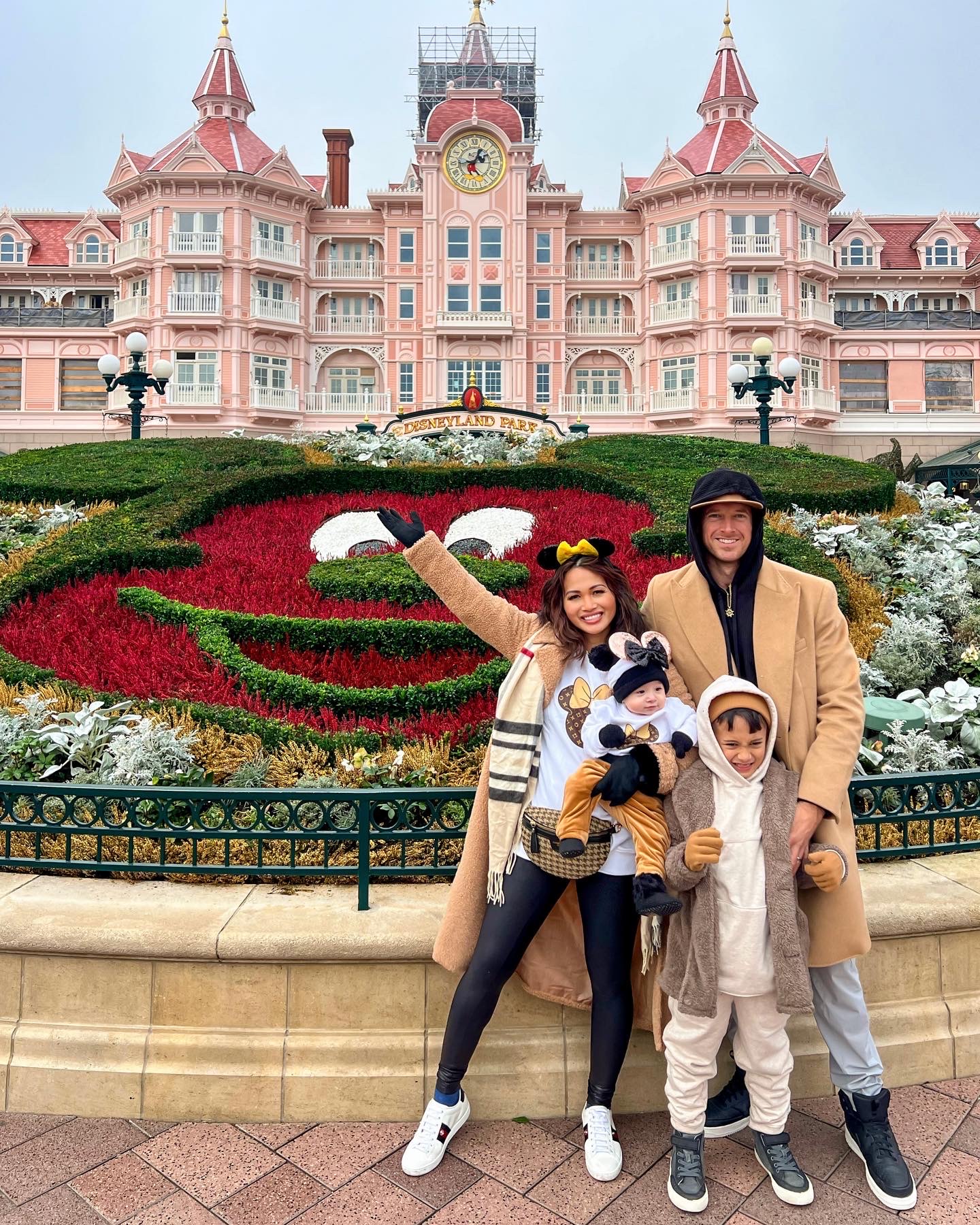 Hi friends,
Hope you are having a great week! Today I wanted to share 5 Family Saving Tips when visiting Disneyland Paris. We went there recently during our trip to Europe and we had the best time! It was the least expensive day trip, and my favorite Disney trip to date. Better than the time we went to Disney World. As a parent I know how expensive it can get to take your kids to Disneyland. But we did these tips and saved so much money when we went. Check them out below if you're planning a trip to Disneyland Paris or any Disney park! These tips apply to all!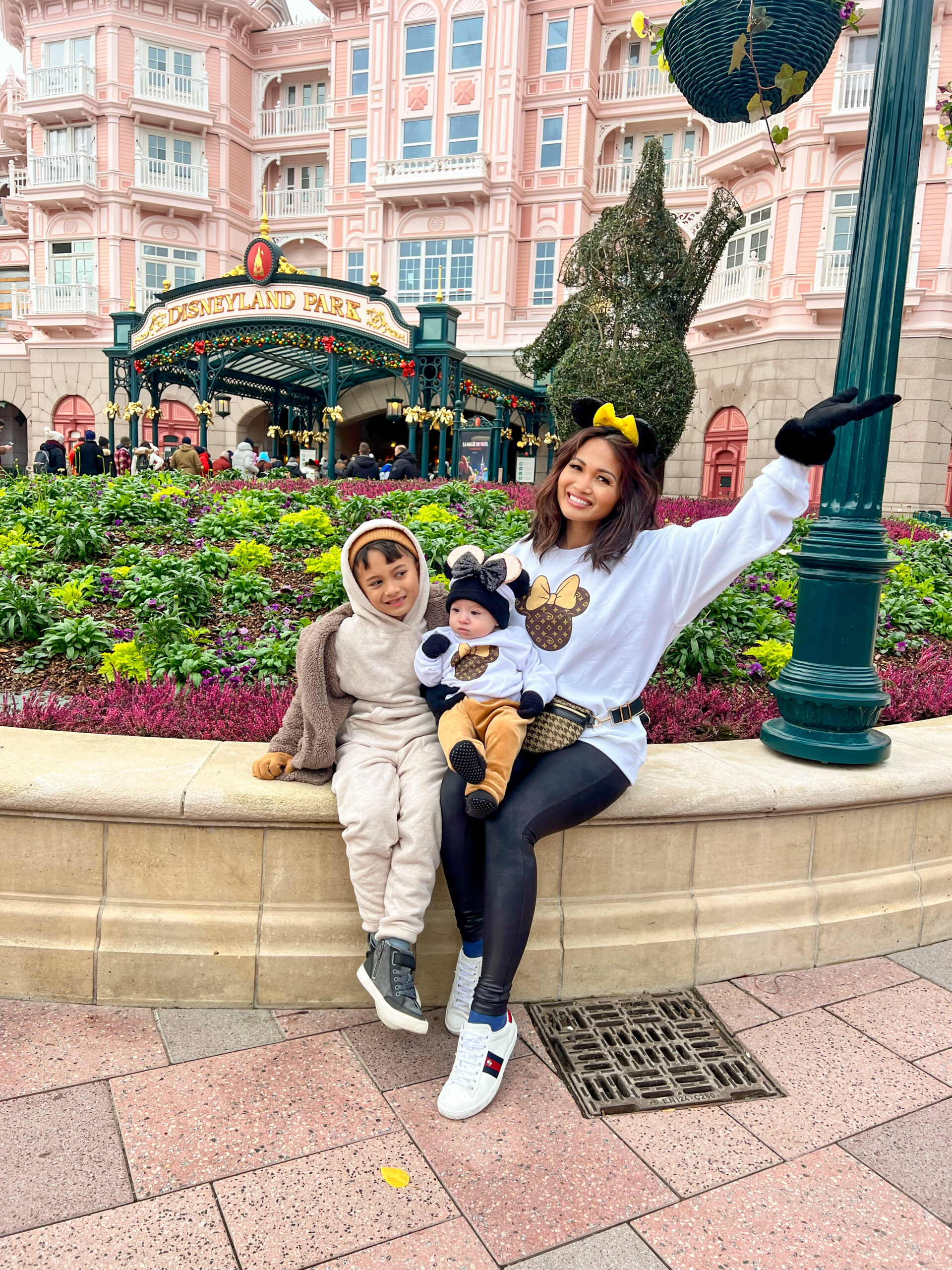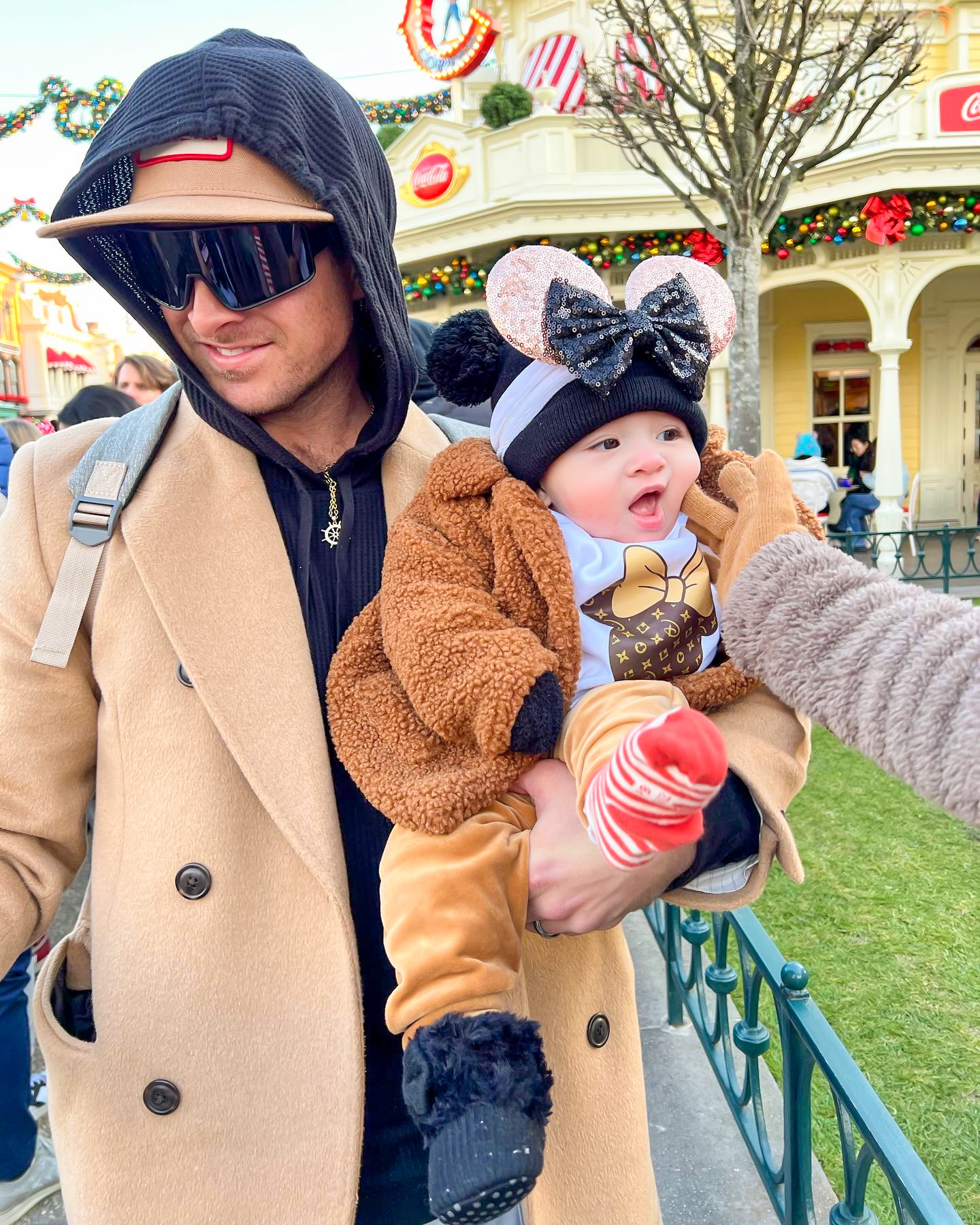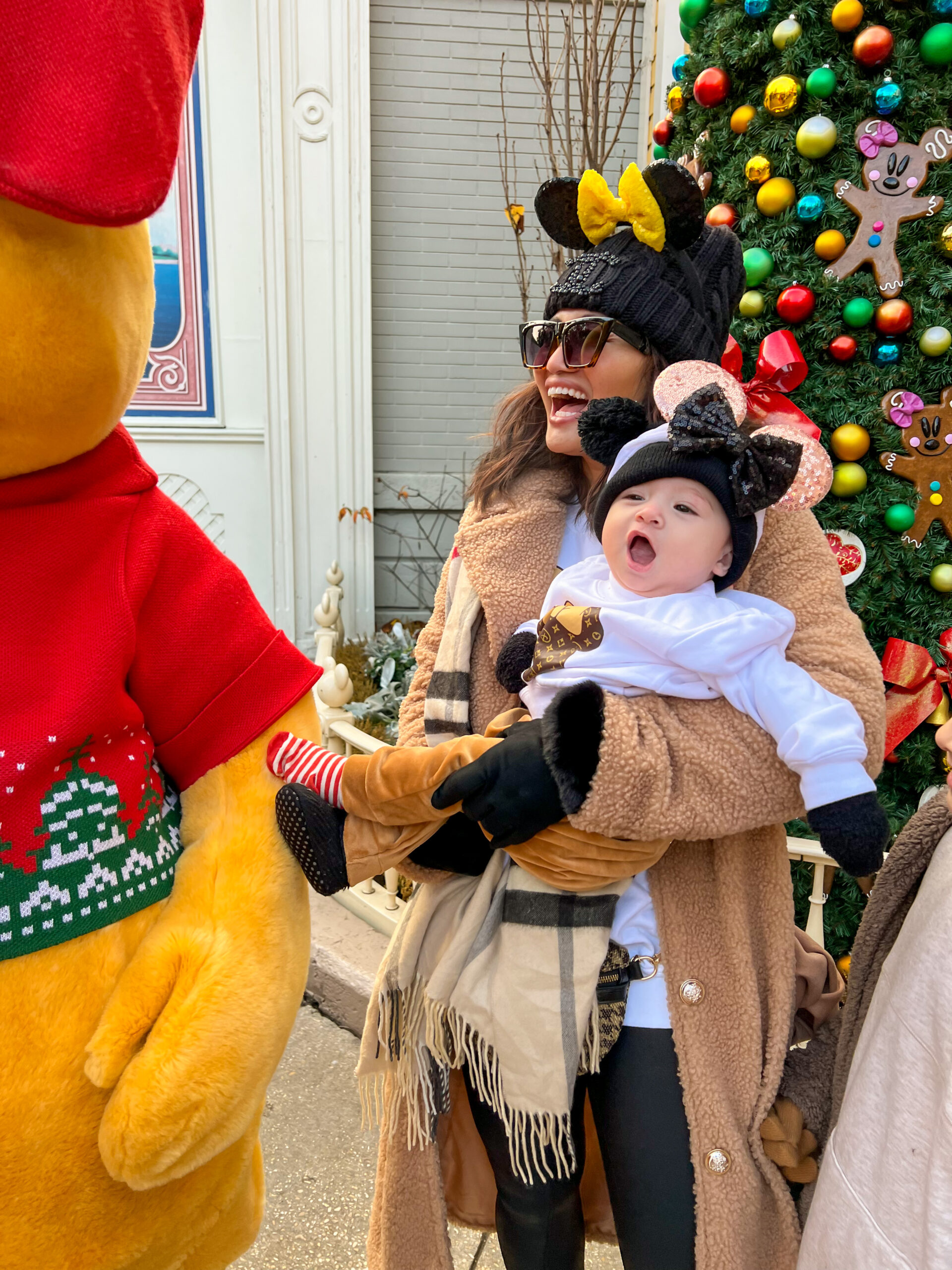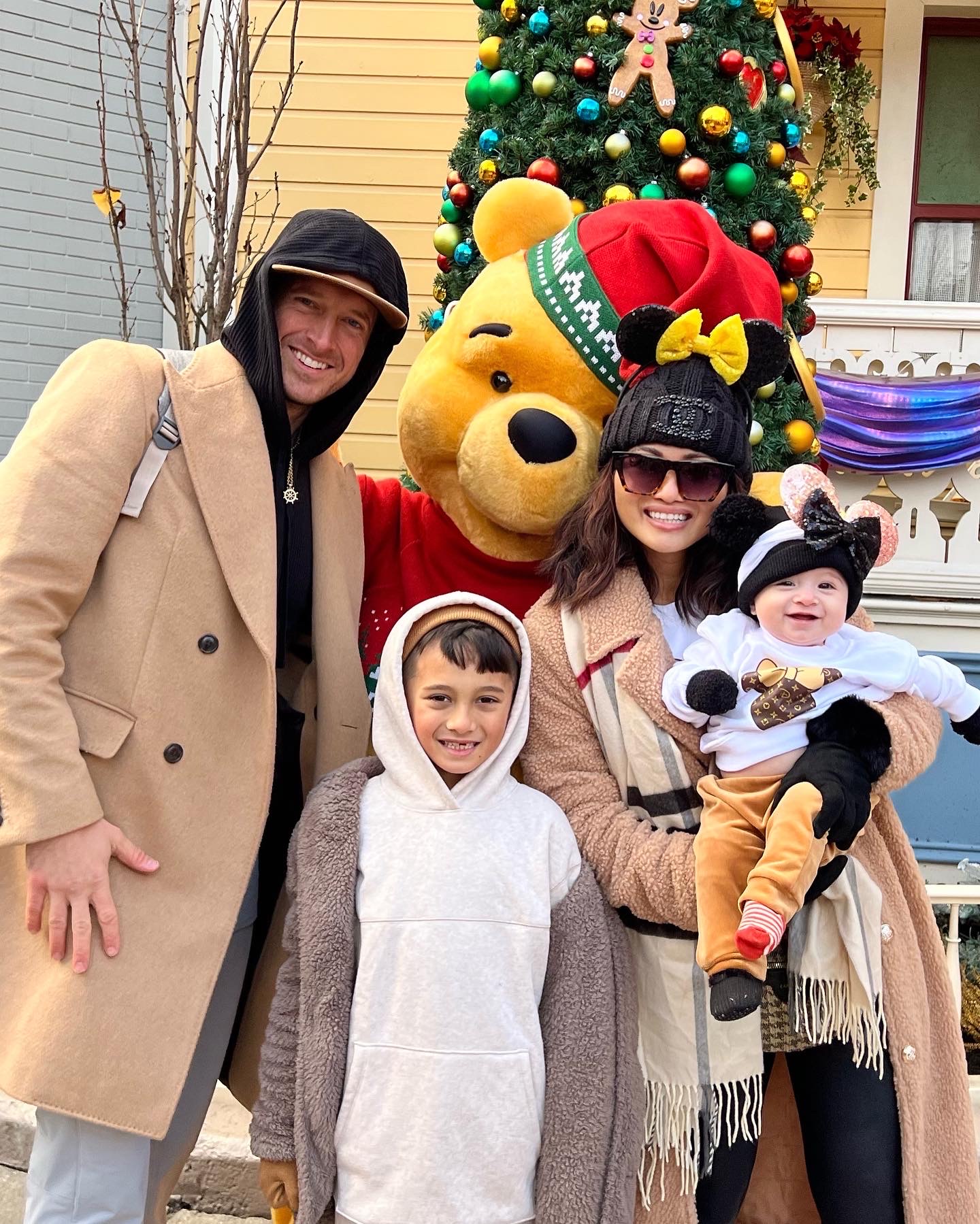 5 Family Saving Tips Visiting Disneyland Paris
Visit on a weekday and/or the "Off Season" – It's significantly less to go during the week. You can save over $20+ a ticket sometimes hundreds!
Look on third party sites or apps for discount tickets – We used Viator to book our tickets and got an extra 10% off our tickets!
Bring your own snacks/food – Not only does this save you money but time waiting in lines for food. I felt like the food line as just as long as some of the ride lines if you didn't order ahead or have a reservation.
Have a set budget for souvenirs – The only souvenir we bought from Disney was a refrigerator magnet. I felt like a lot of things that they have at the souvenir shop you can find for less outside of the park.
Visit one park vs two – Honestly it is really hard to visit multiple parks in a day anyways. There's just so much to do! We opted to just go to the main park and I'm glad we did because we spent the whole day from open to close and still weren't able to ride all the rides. Make the most of one park and you can save so much on your ticket!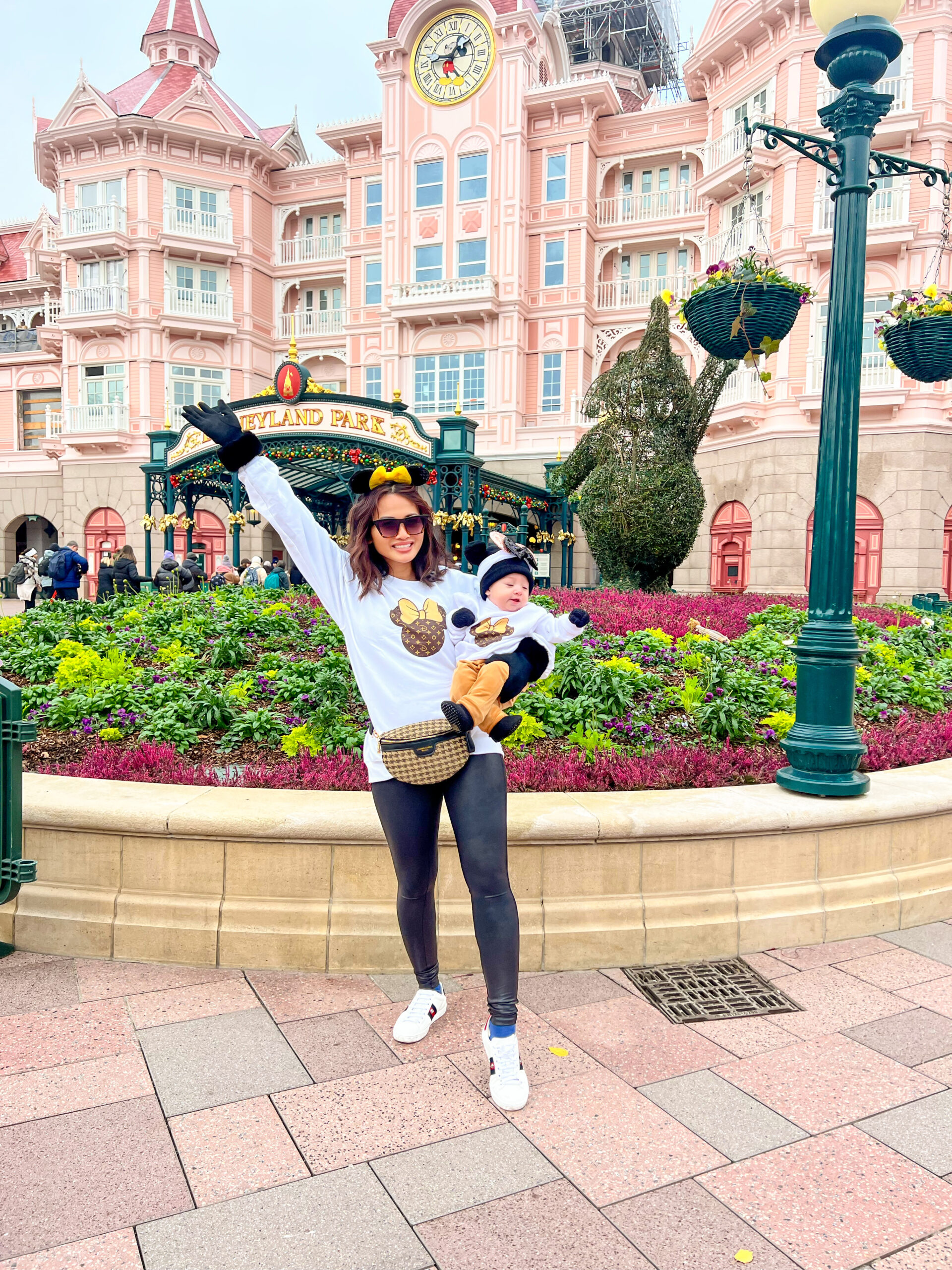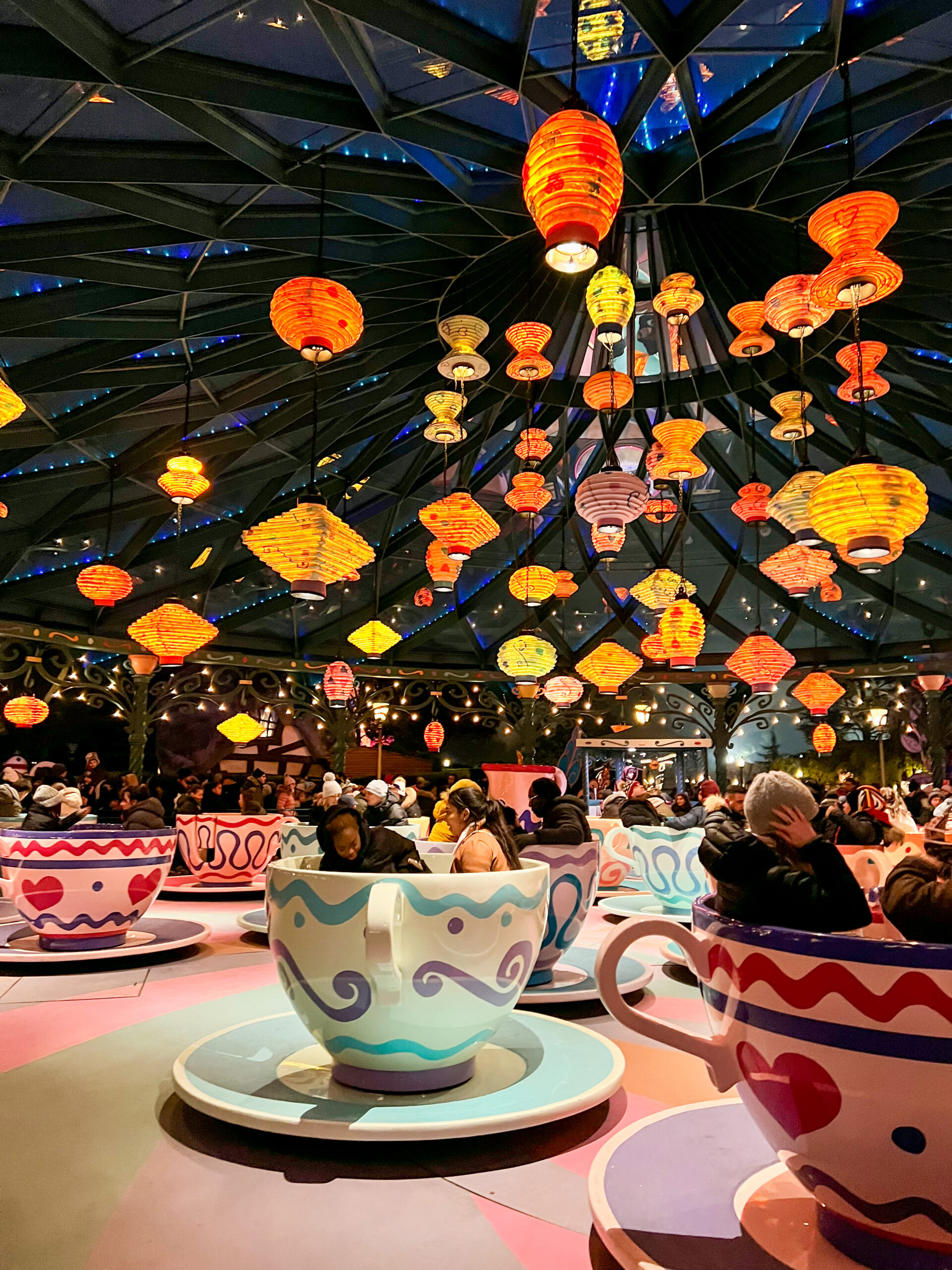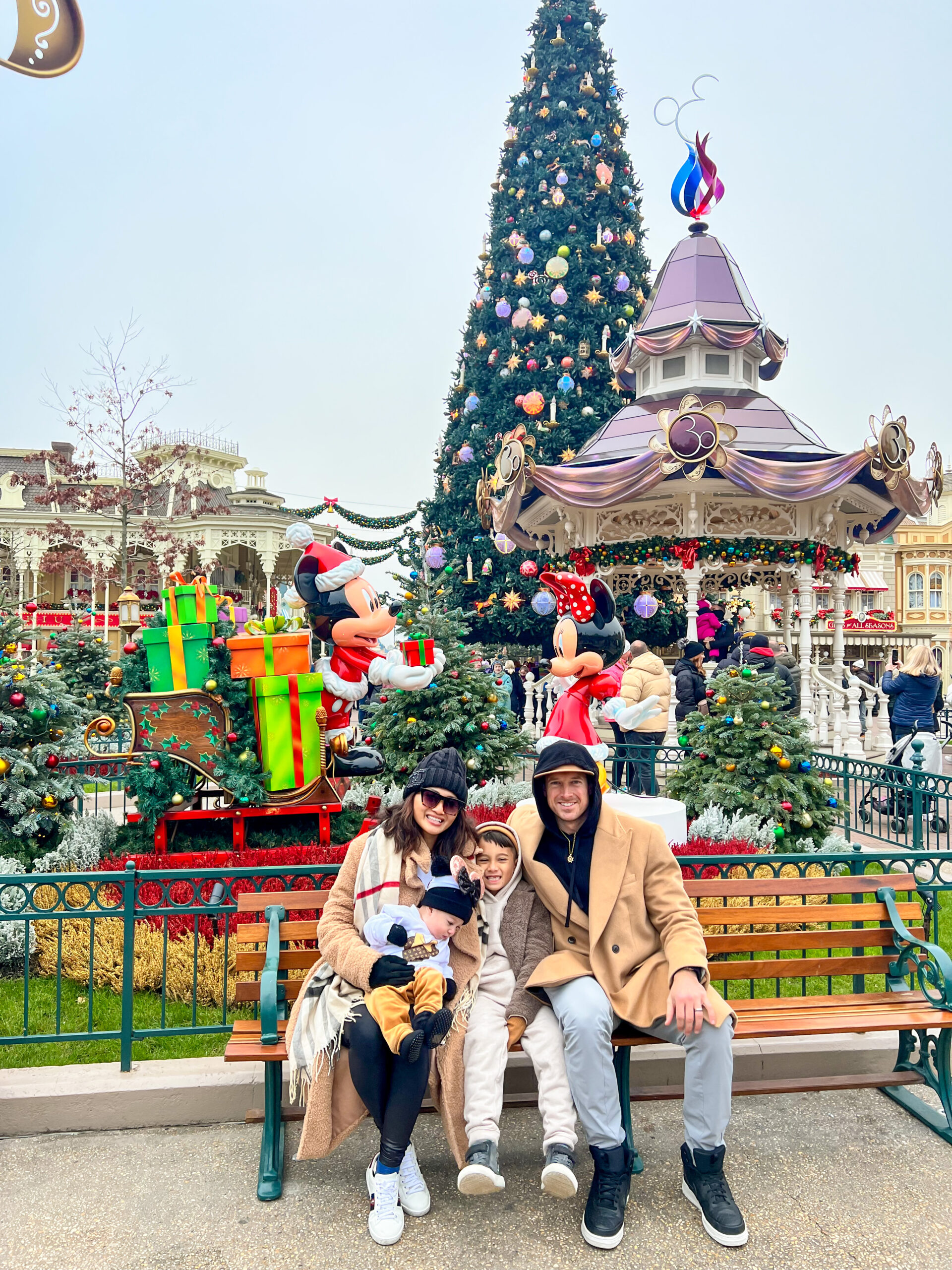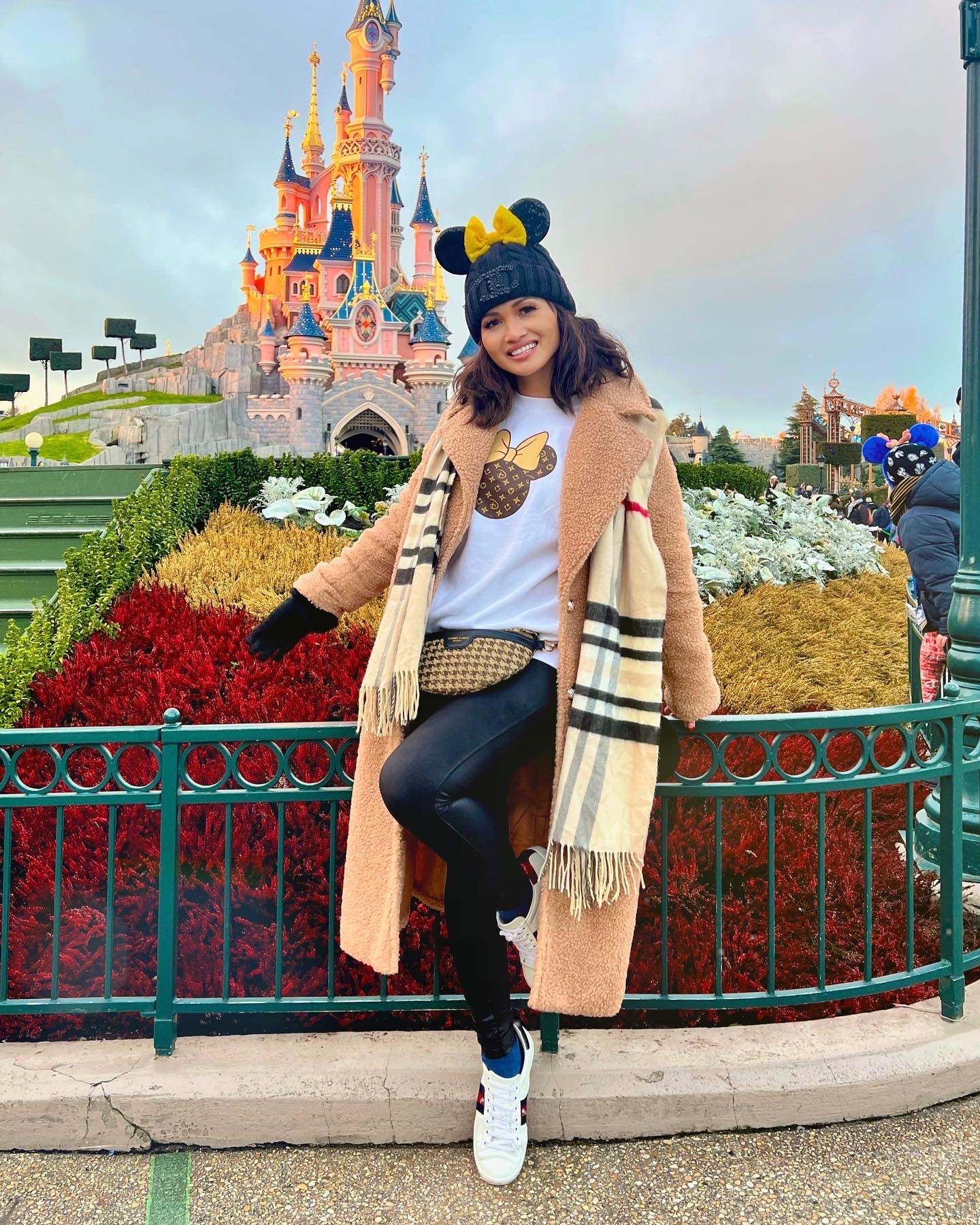 SHOP DISNEY OUTFITS:



We had the best time at Disneyland Paris and would highly recommend it if you plan on visiting Paris as a day trip. Even though we went during the holiday times it wasn't as busy. It was the perfect weather and beautifully decorated. I would rather be cold in lines than hot and sweaty. And with a baby it was very easy and kid friendly with their designated baby stations. We spent less on this day trip than any other day on our trip, which was surprising! I honestly prefer it over Disney World. But I am not a huge Disney fanatic and I prefer less crowds.
I hope these tips help for your future trips to Disney. Thanks for stopping by! Check out more family travel tips here!
P.S. Subscribe for weekly newsletters so you never miss a single post!