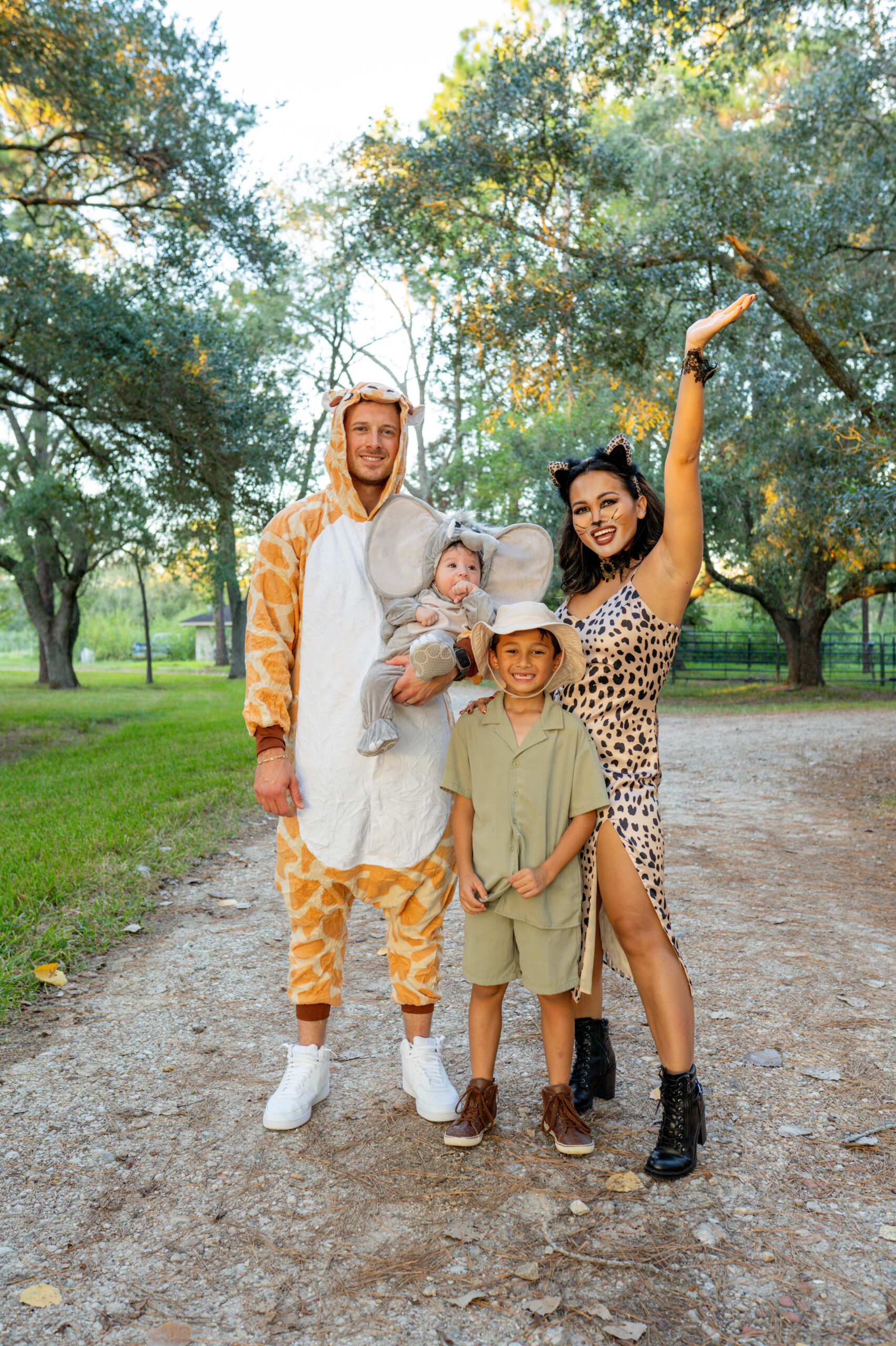 Happy Halloween!
Welcome to our family safari! For our family Halloween costume we knew we wanted Ella to be an animal for her first Halloween, and what better than an Ella-phant! So once we figured that out I decided to be a cheetah (can't help but be a cat lol), Josh is a giraffe, and Jayden is the park ranger. I can't get over how cute Ella is as an elephant. Check out more of our family safari themed family Halloween costumes below!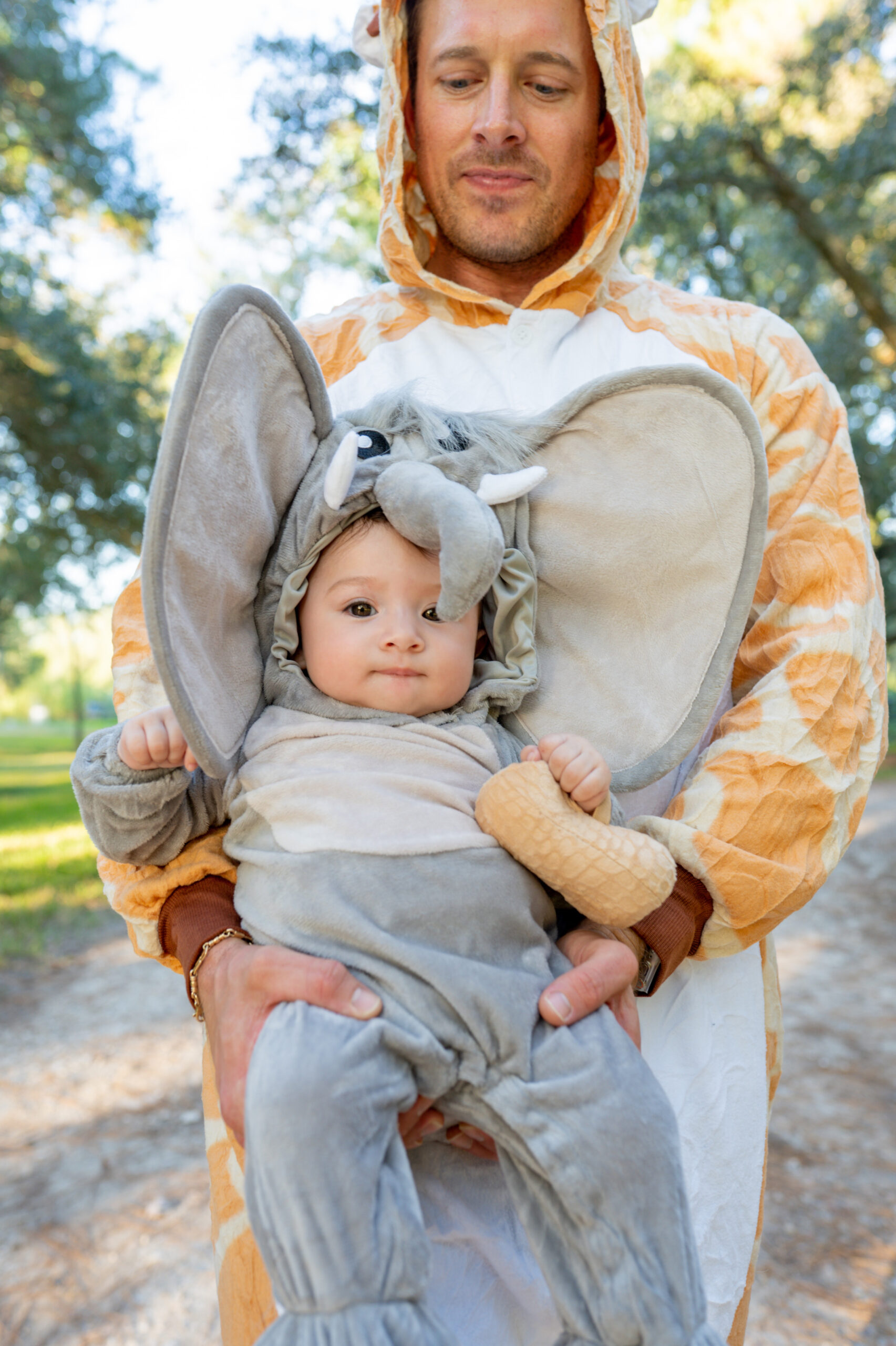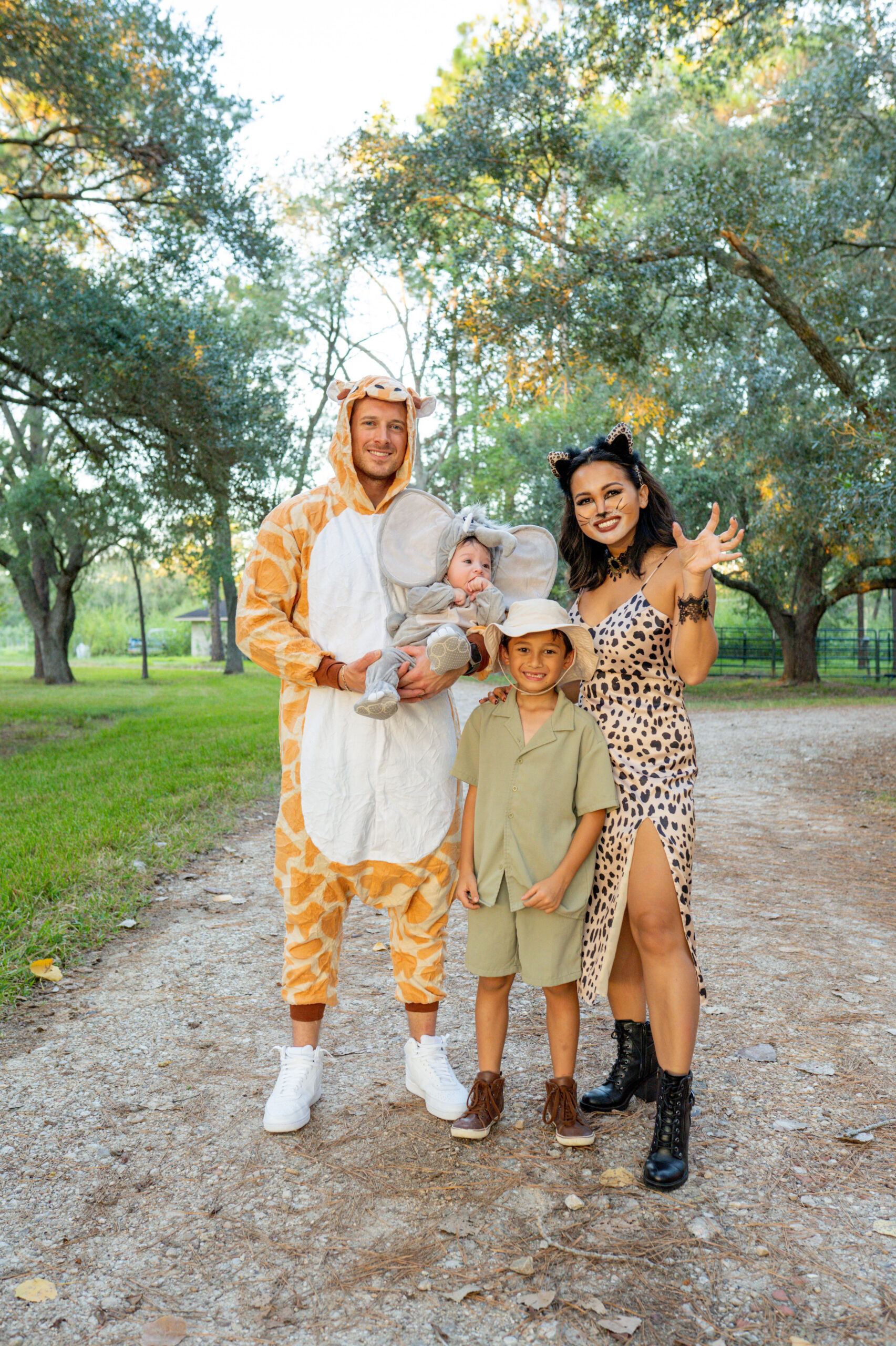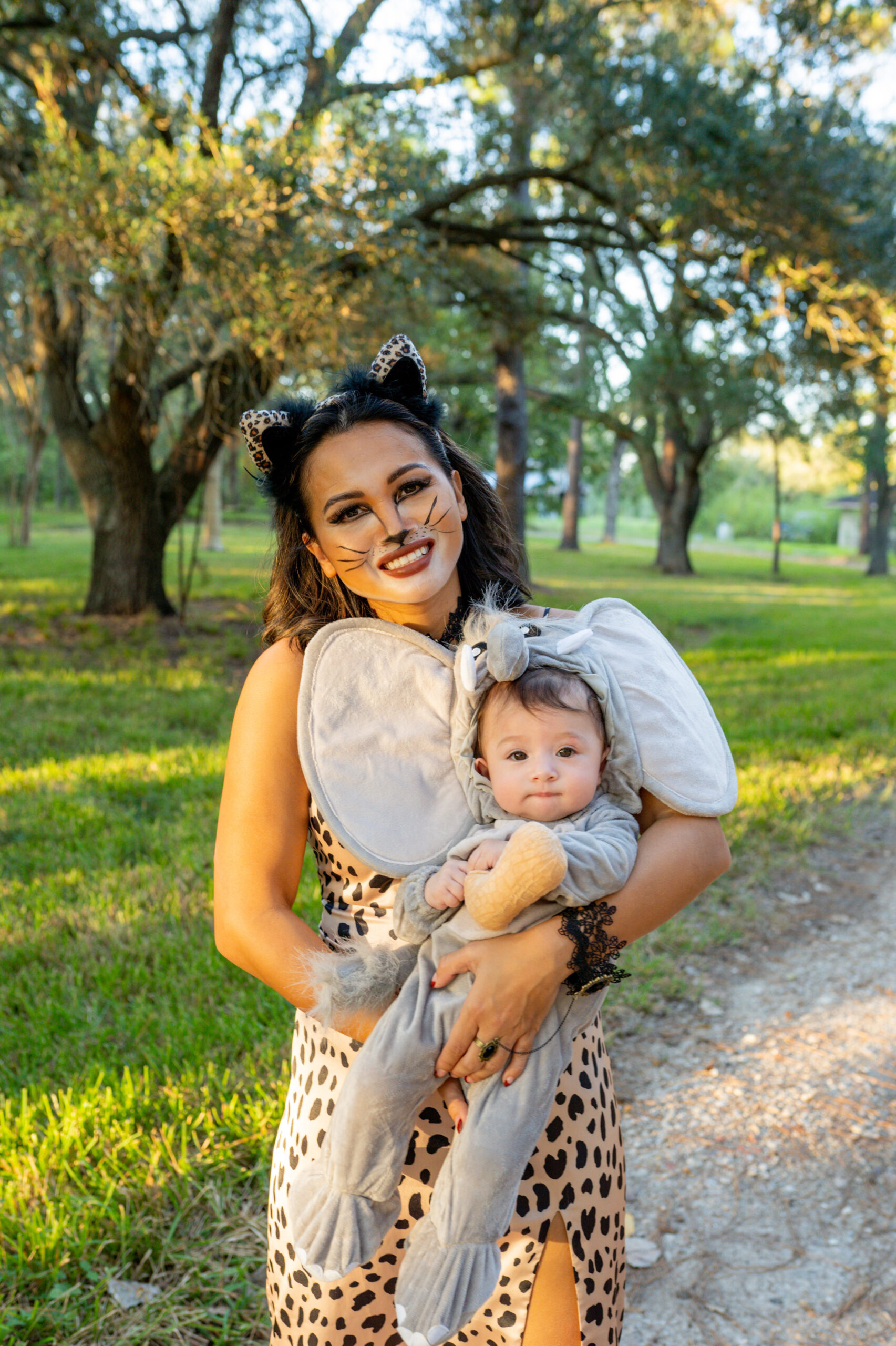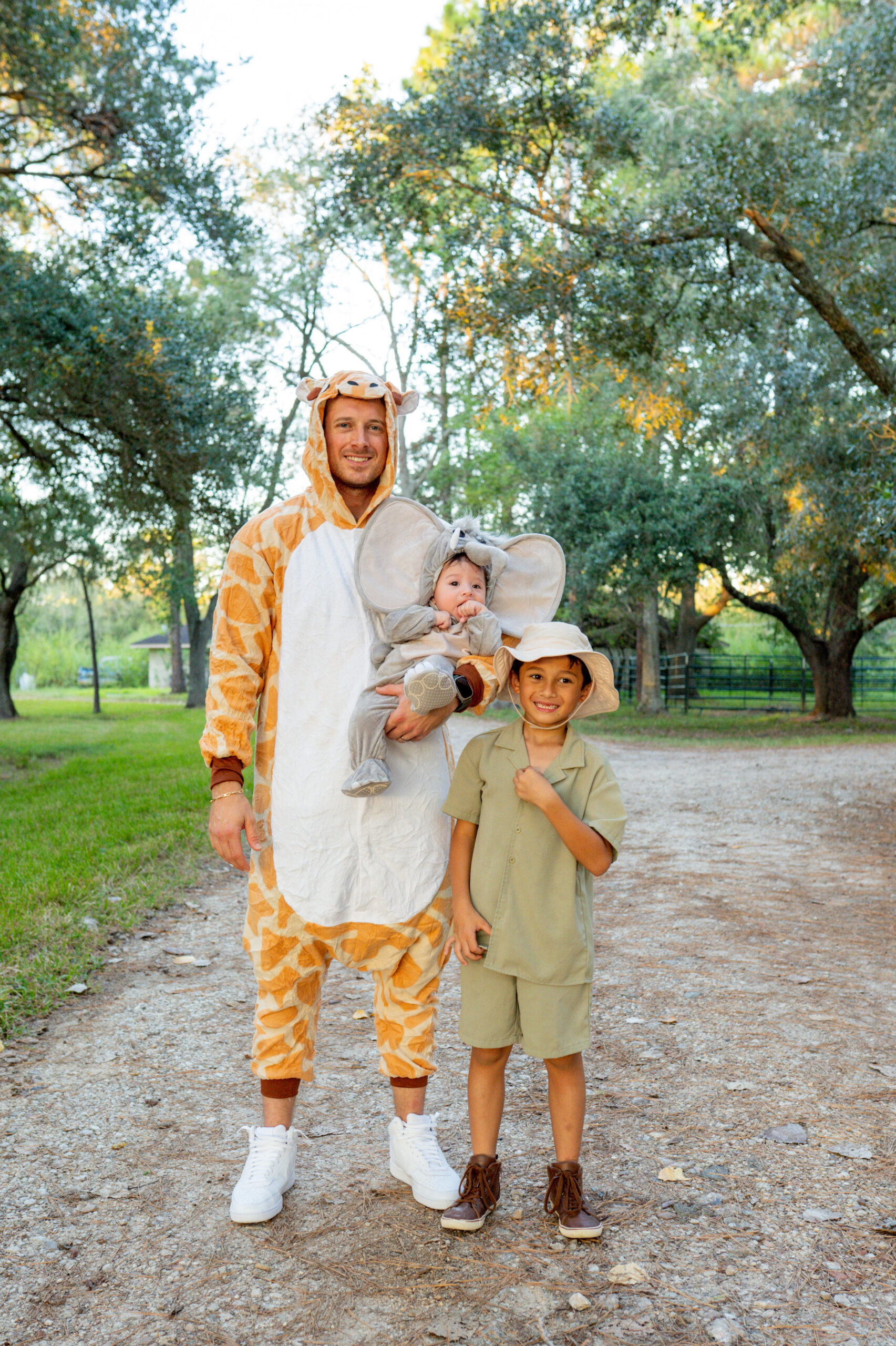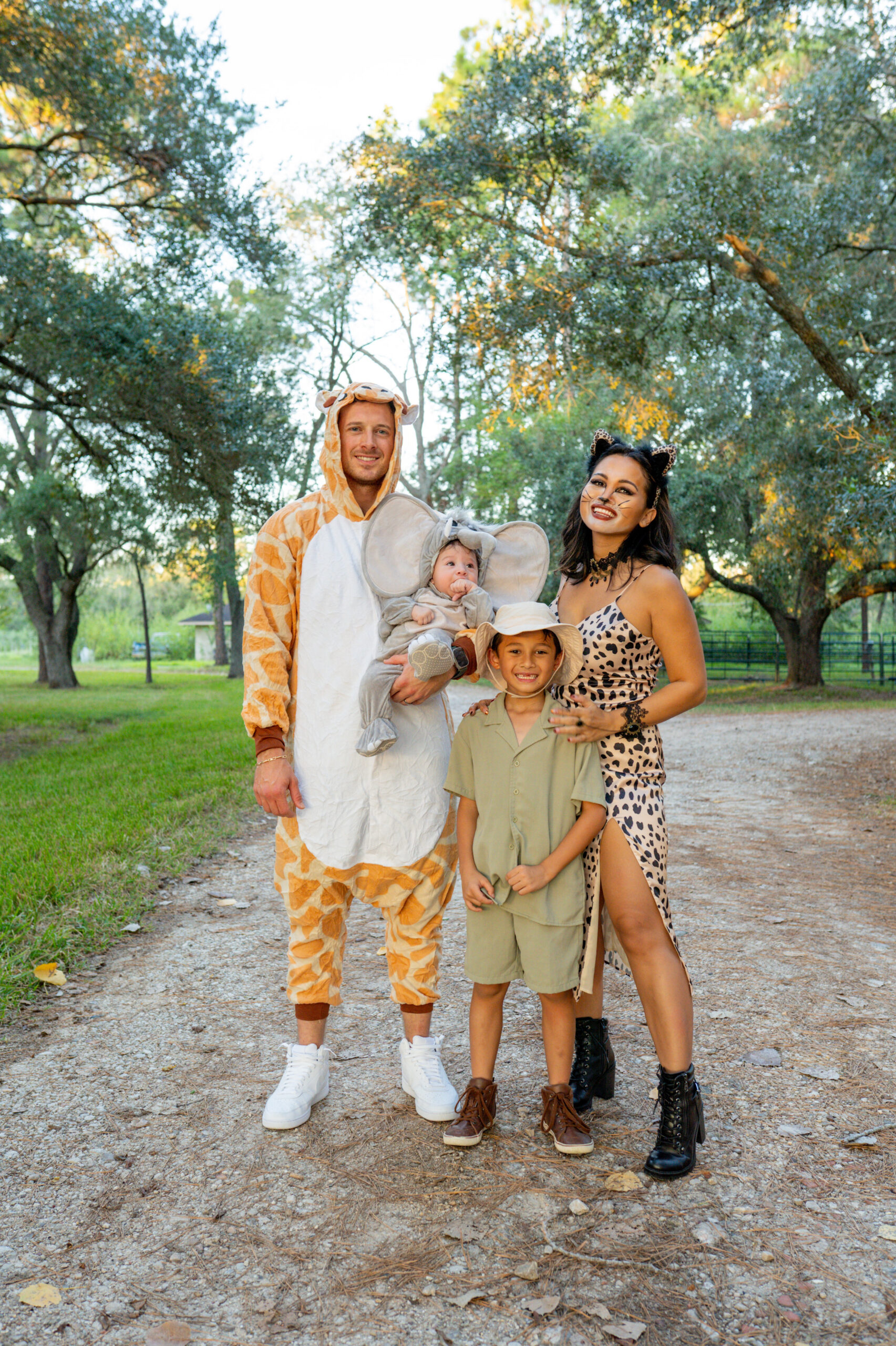 Below was Jayden's first Halloween. We went as Lions, Tigers, and Bears oh my! Jayden and Sasha were just the cutest together. I can't get over how adorable he looks in his lion costume.  Obviously have a thing for cats because somehow I always end up as one for Halloween. I can't help it, I think they are the cutest thing! Hence, why I dressed up Ella as one for her five month photoshoot. And she was just the cutest!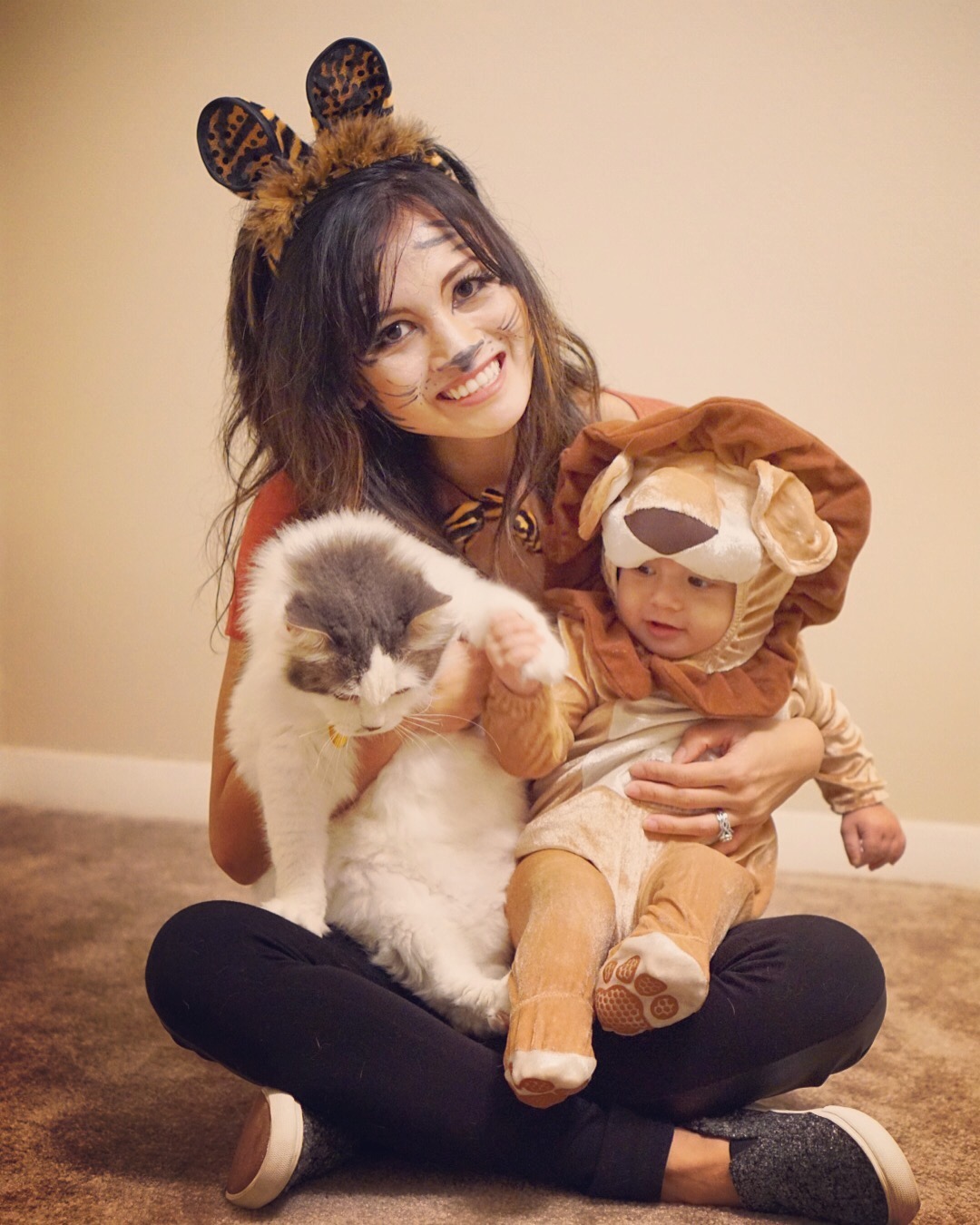 SHOP FAMILY COSTUMES:

We love doing family outfits for Halloween, especially when they are young. Jayden is starting to get too "cool" for family Halloween outfits and wants to be everything scary. It kind of makes me sad. Oh well taking advantage of it as much as I can before they get too old. Do you like dressing up for Halloween as a family?
5 Fun Fall Things To Do with the Family in Houston
P.S. Subscribe for weekly newsletters so you never miss a single post!