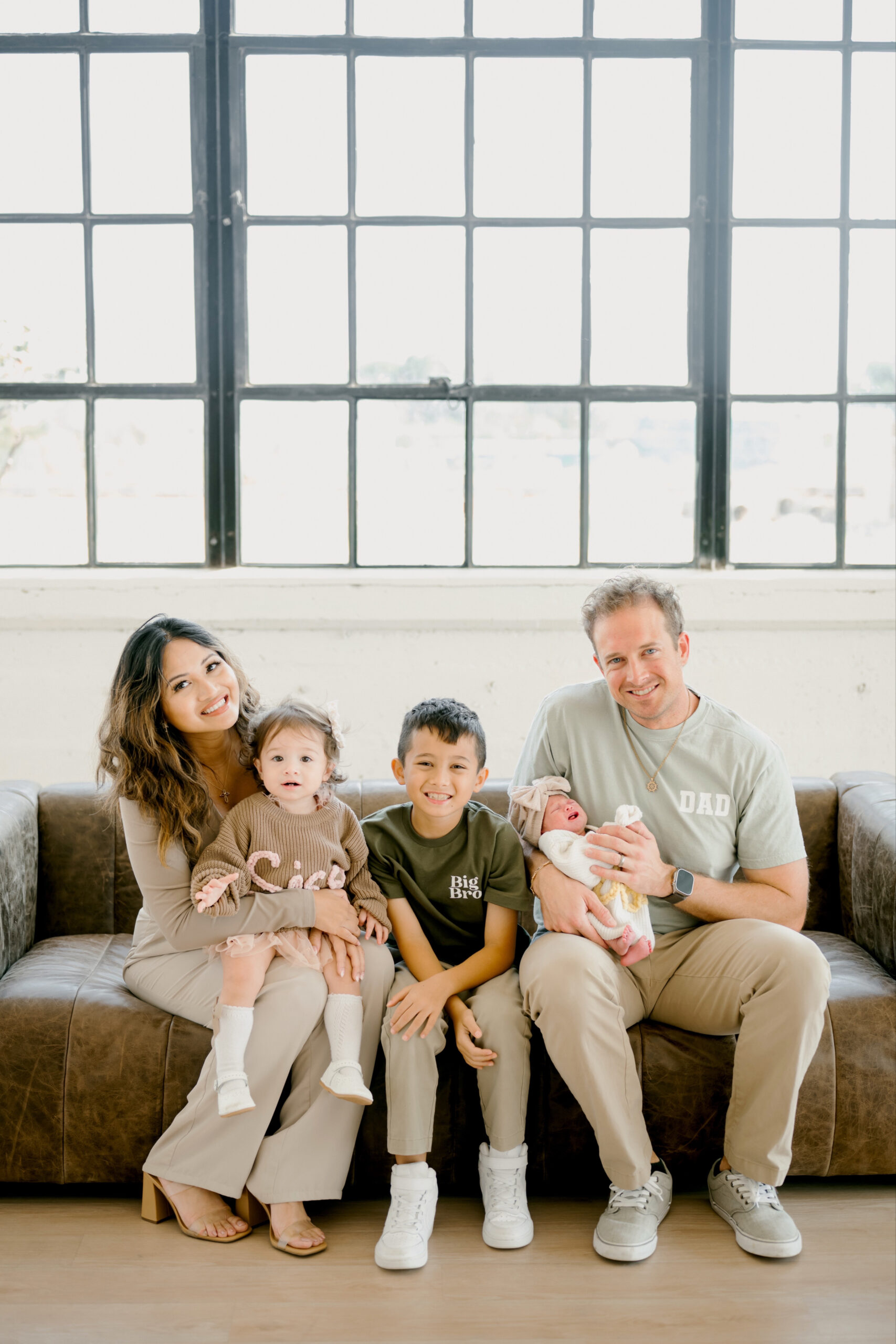 Hi friends!
Hope you are doing well! Just wanted to hop on here and share the cutest family photos we took as a family of five and to celebrate one month with our sweetest little Daisy. It's crazy to think it's already been a month! Time does fly by when you're a busy family five. We've definitely been navigating through our new schedule with a newborn, two under two, and back to school season. But trying to cherish every moment, and thankful to capture memories like this with our babies.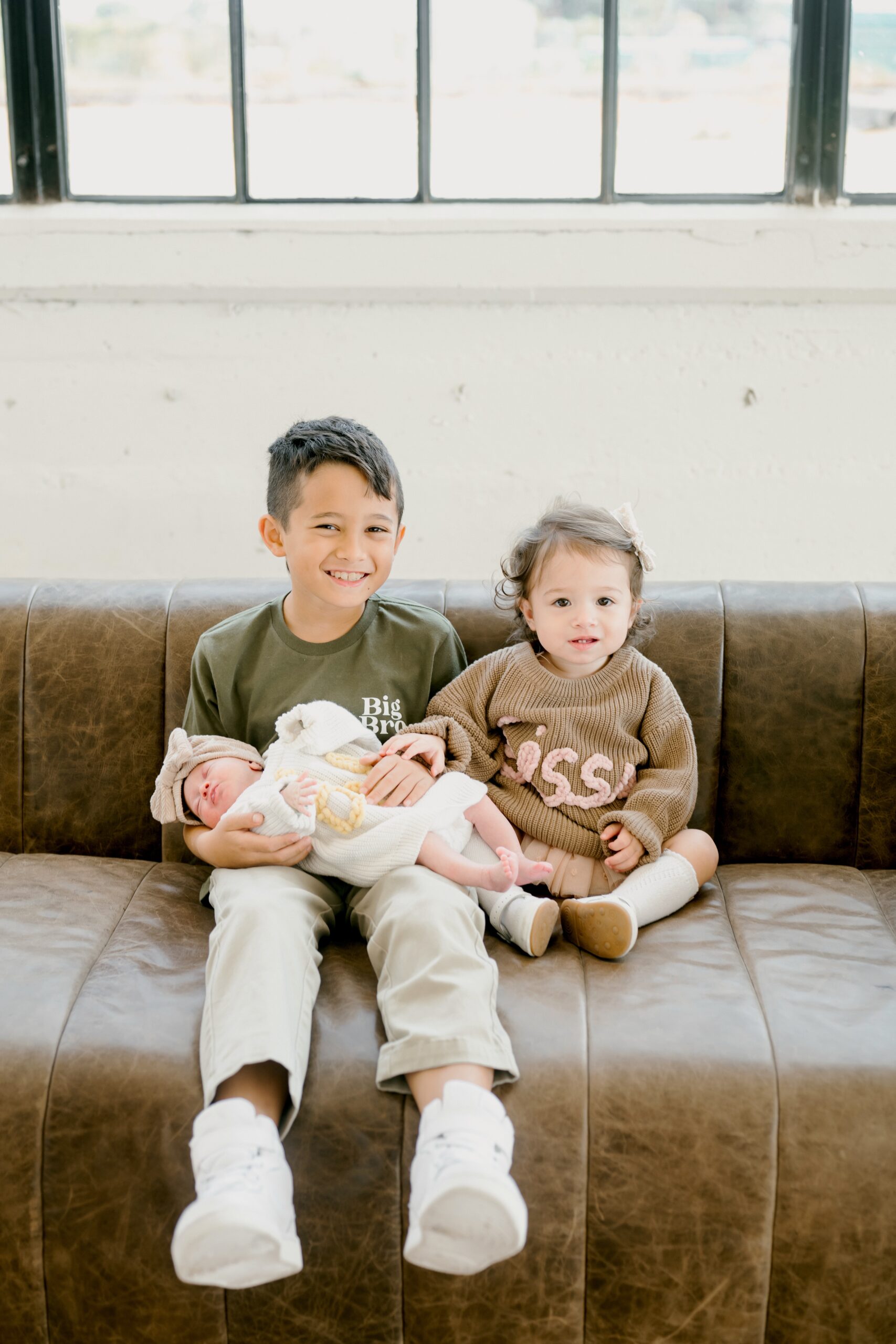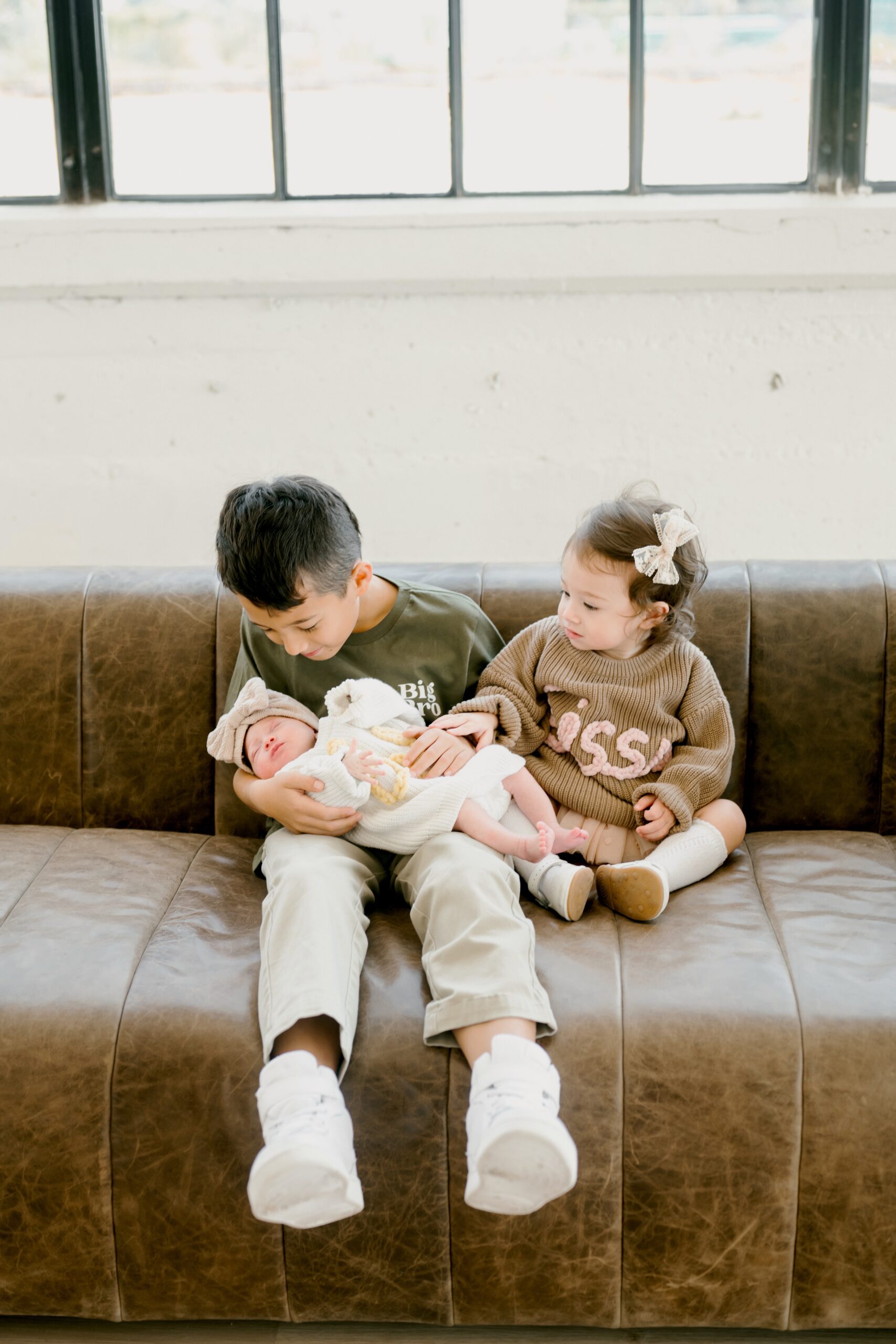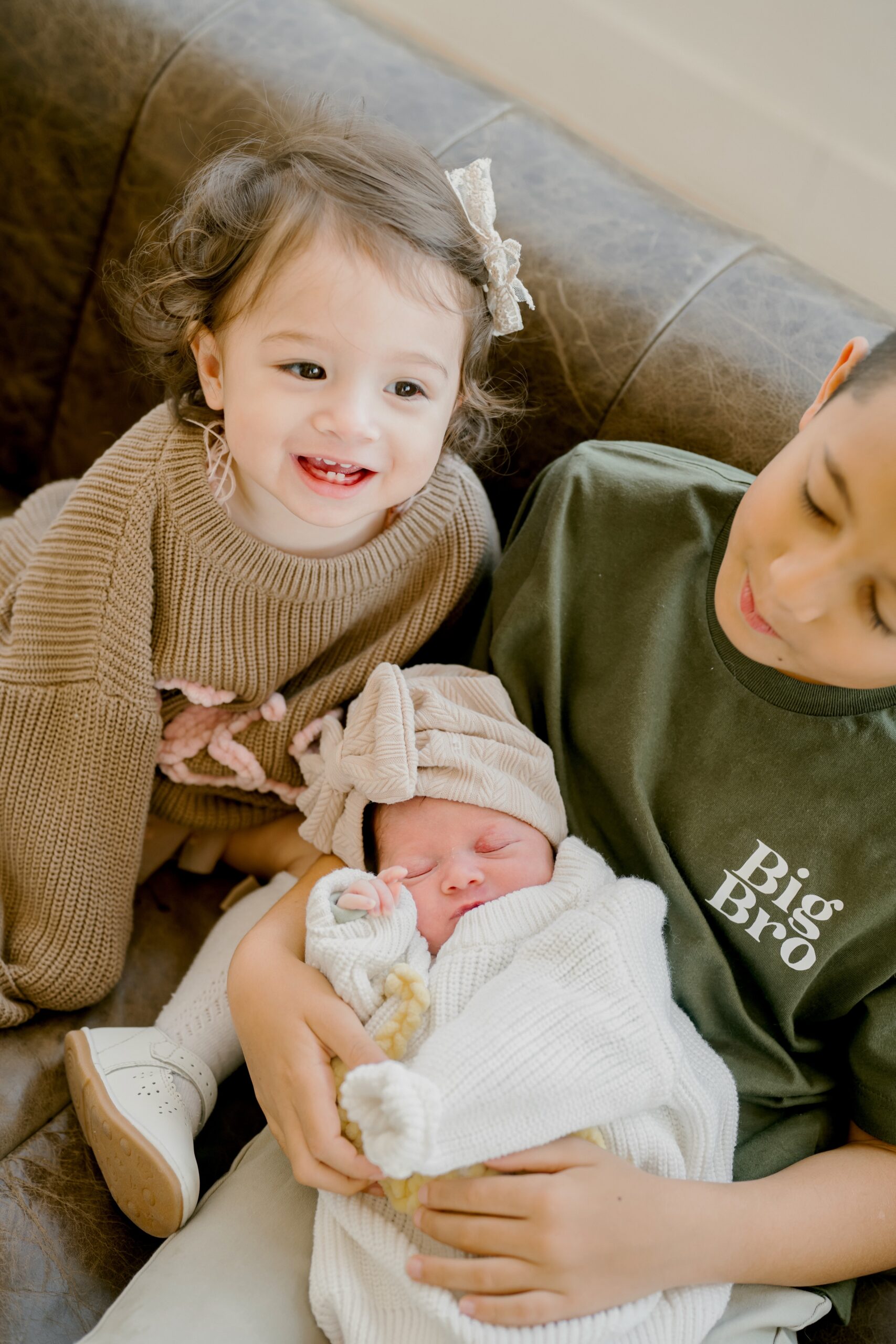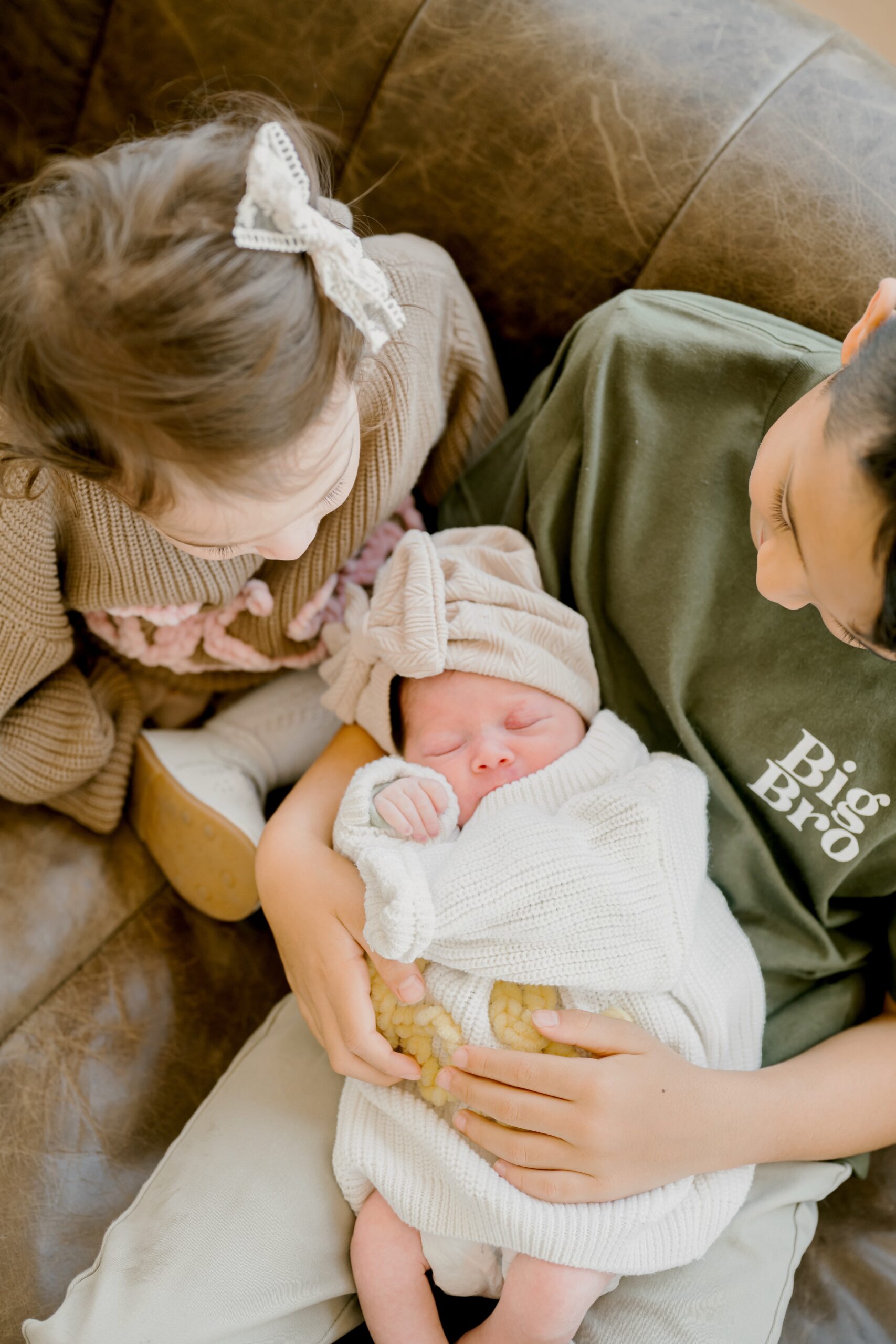 Ella and Jayden are just smitten with their new sister. I love watching their growing sibling relationship. It makes my heart burst seeing all three of my babies together. I'm so thankful and blessed with all of my happy beautiful babes.
  The transition from two to three has not been as difficult as I thought it would be. Yes it takes a little longer to get out the door in the morning, and yes we are tired from our nightly feedings, but Daisy has been easy to assimilate in our family schedule. We do have help when it comes to Jayden's sports schedule since it's usually me with the kids most of the time with Josh's work schedule. So we are very thankful for our family and all their help.
I tell people one child was harder than having three. But only because when you are a first time mom you really don't know what you are doing. But after the second or even third time around you don't stress out so much about the little things, and you find a schedule that works for you and your family. I've definitely found my groove as a mother. My expectations are low. I don't try to do it all, I am receiving of all the help I can get. I prioritize my mental health. I make sure to get moving and sunshine every day to combat postpartum depression, and I give myself more grace. I'm definitely in my "motherhood era".
Also how cute did Ella and Daisy's sweater came out? I crochet it myself using this easy sweater tutorial I shared last year on my blog. Having two girls to dress is going to be so much fun!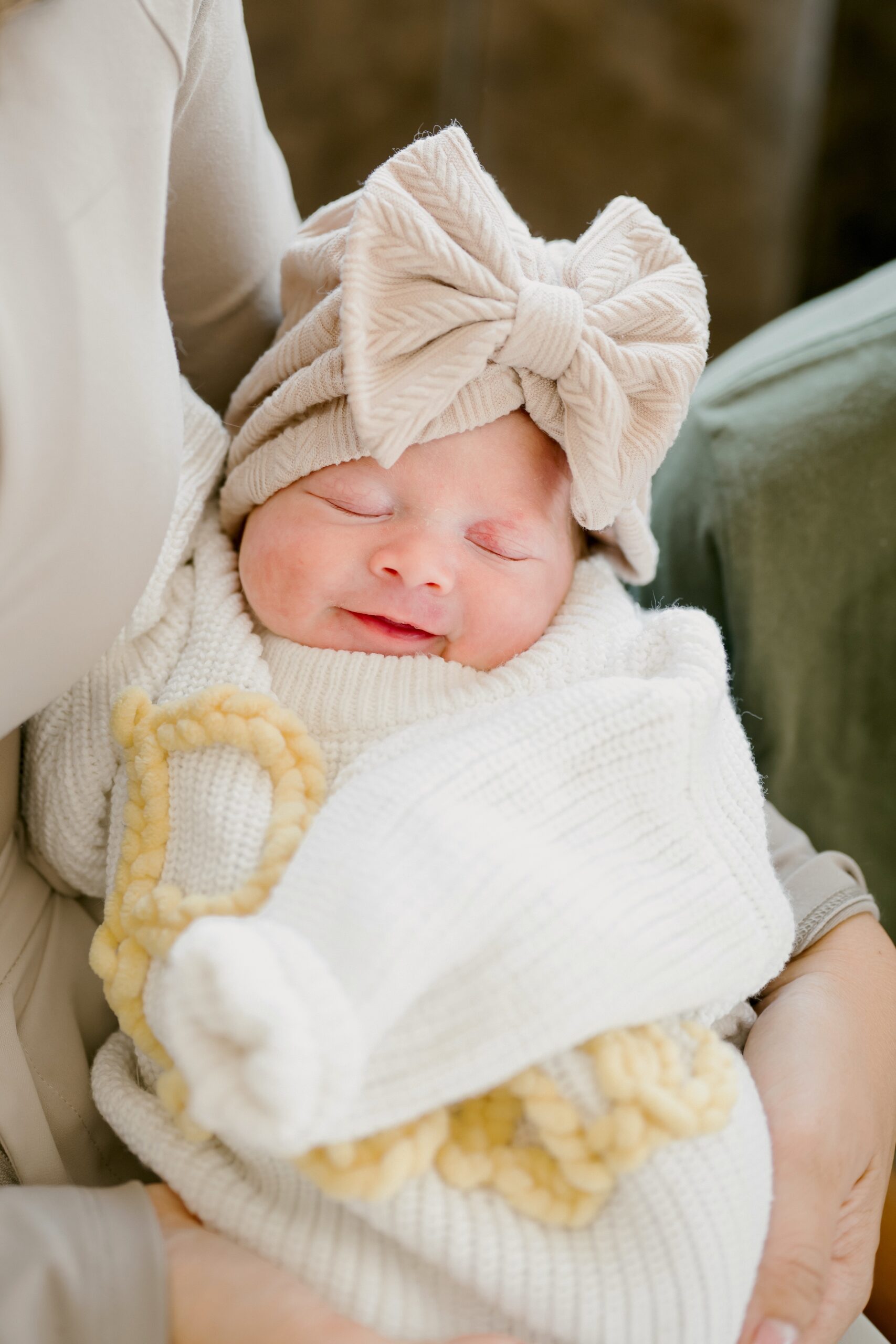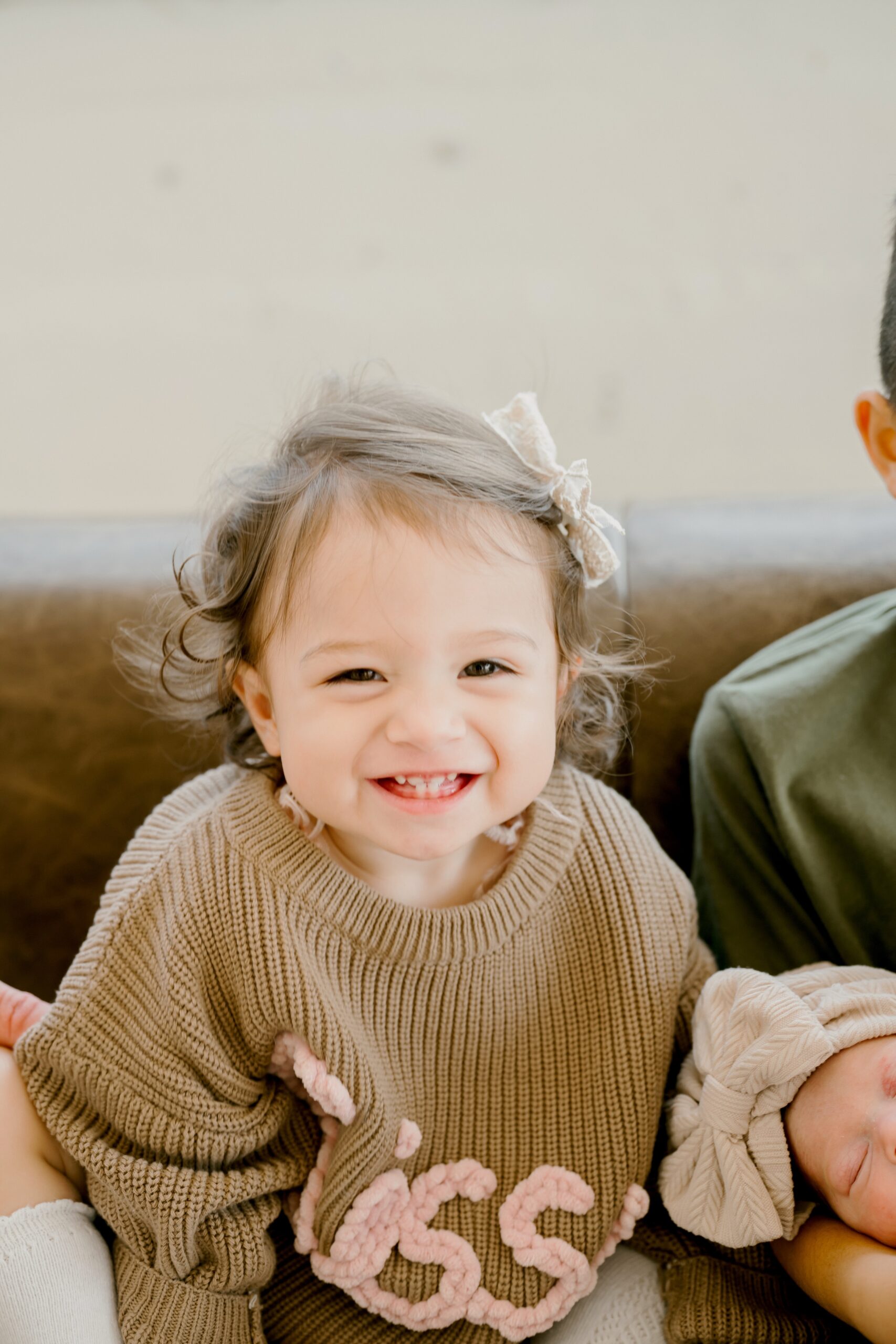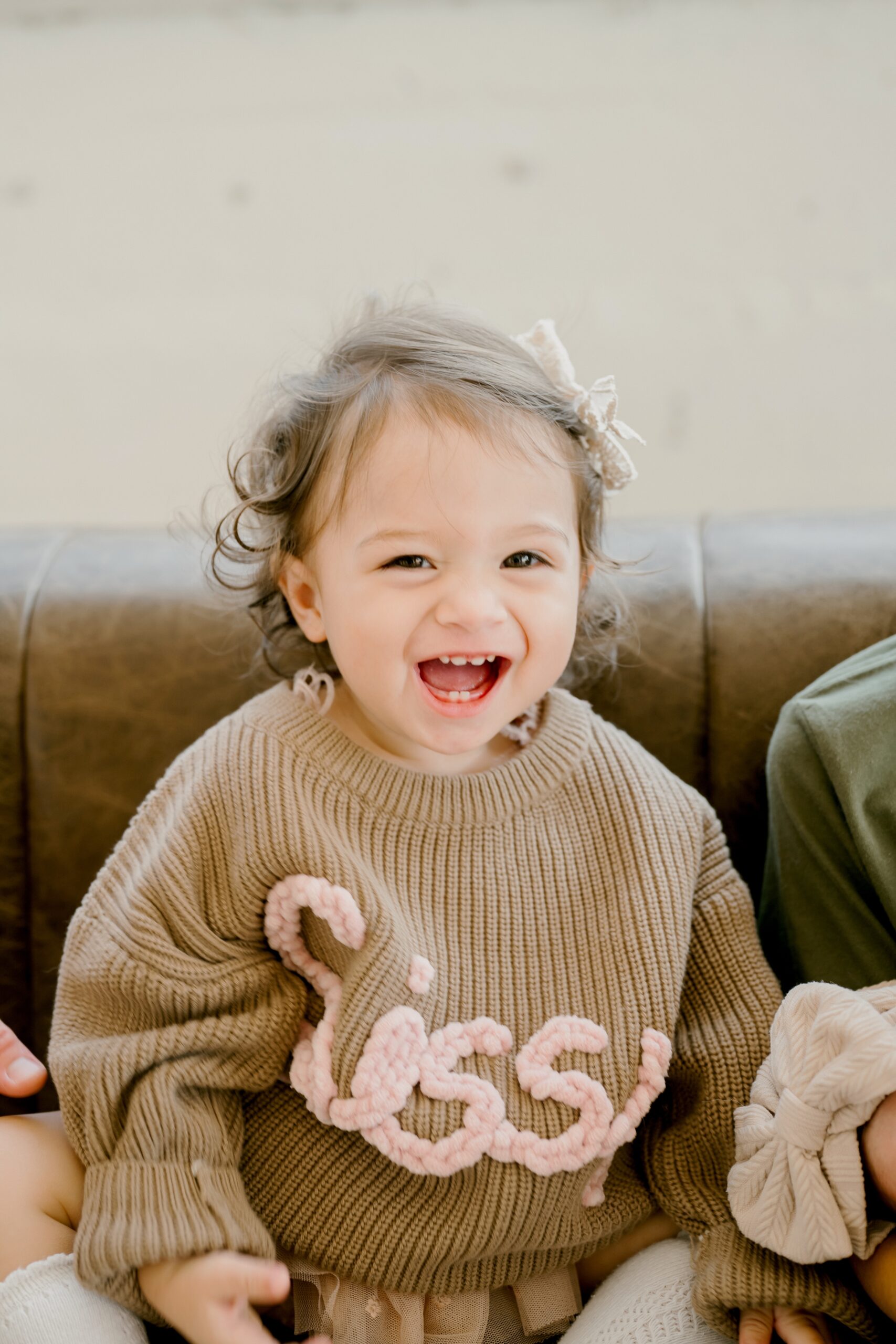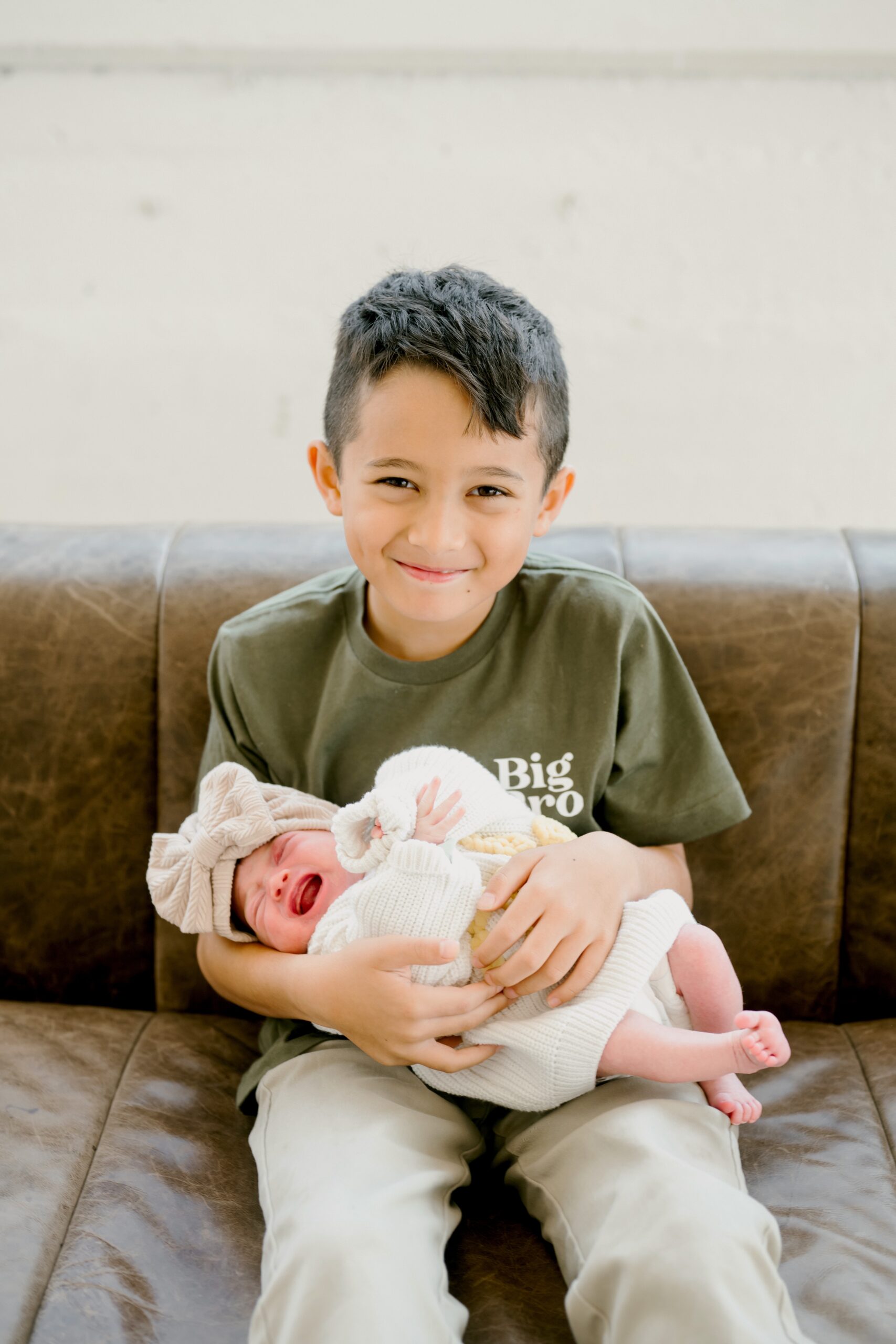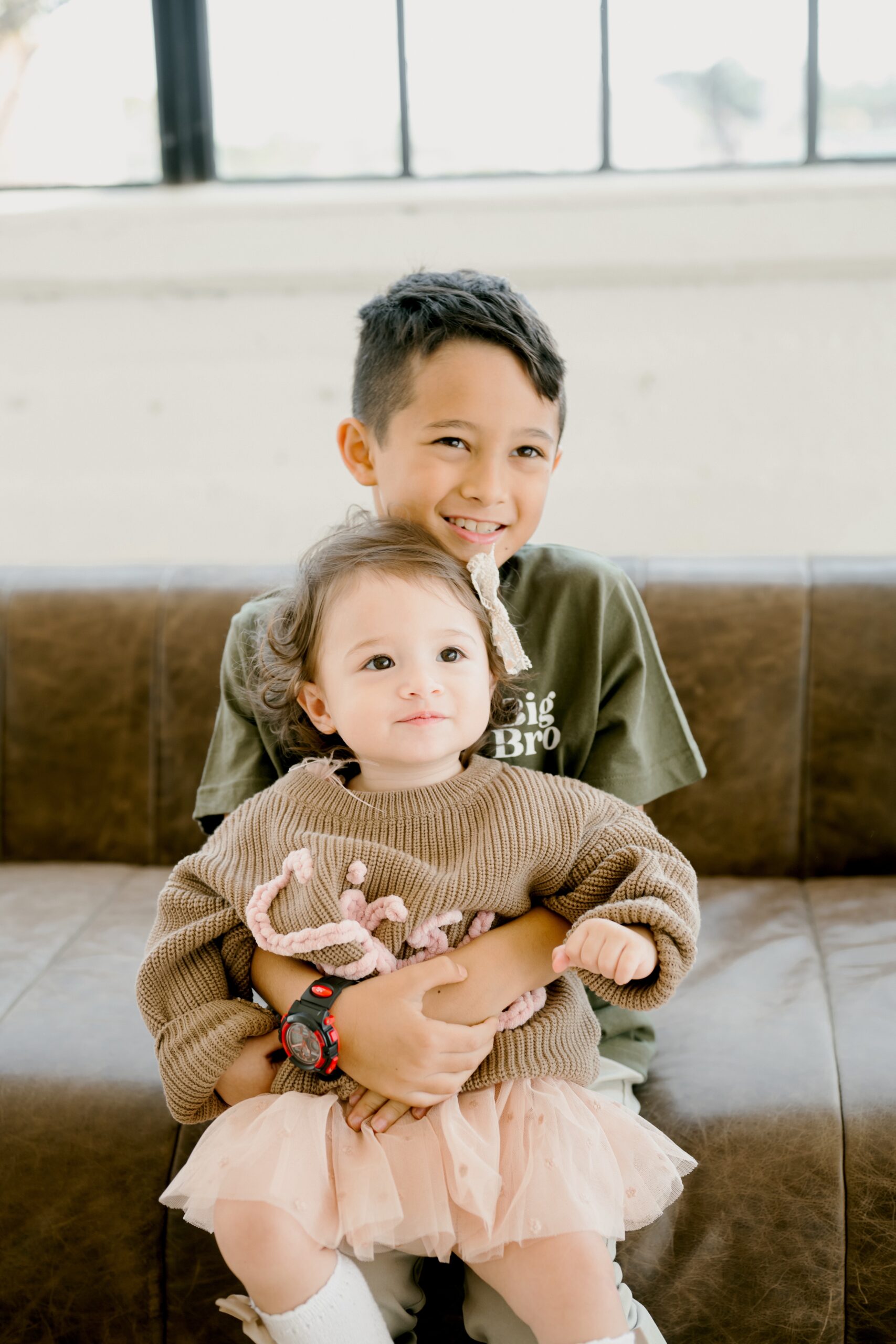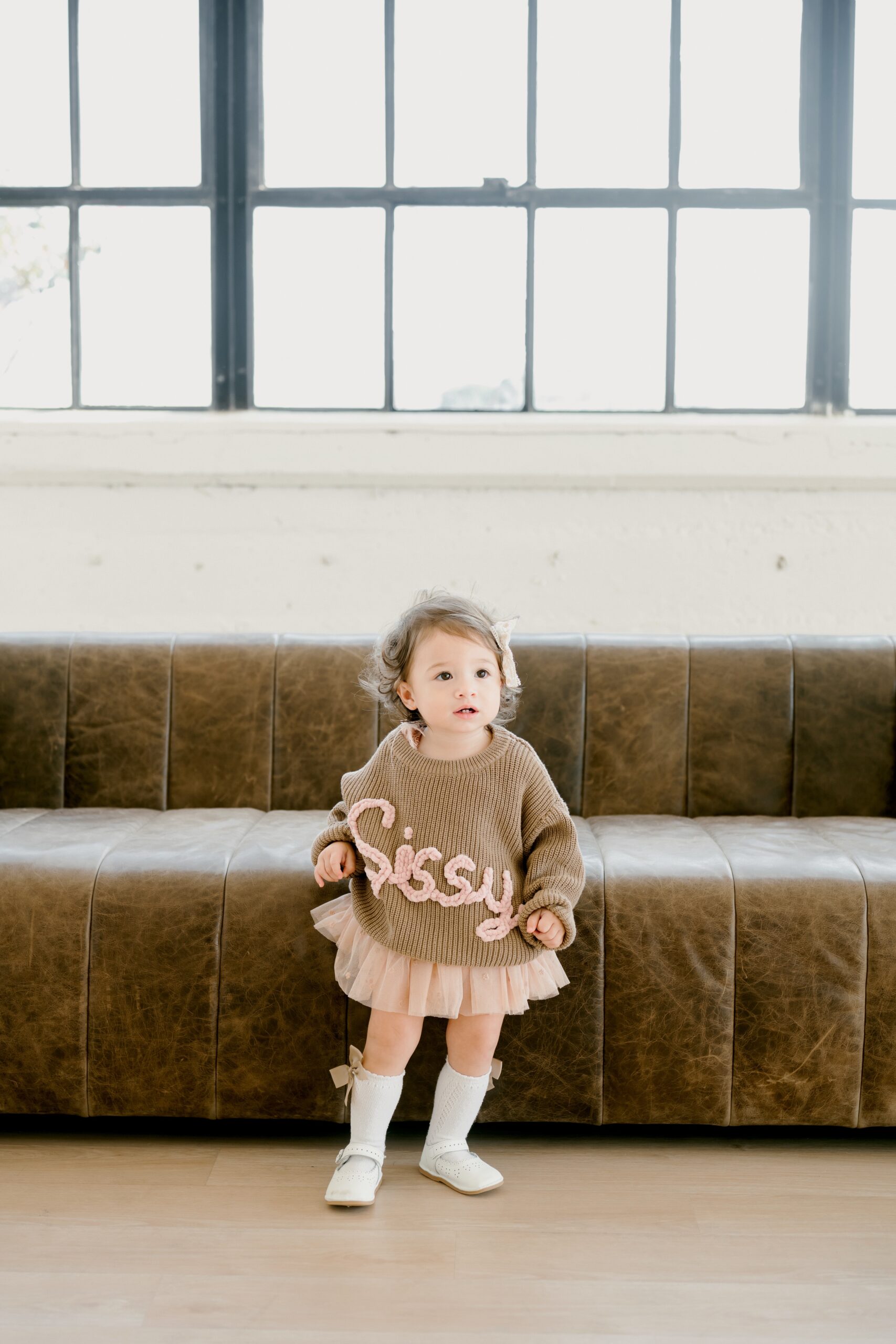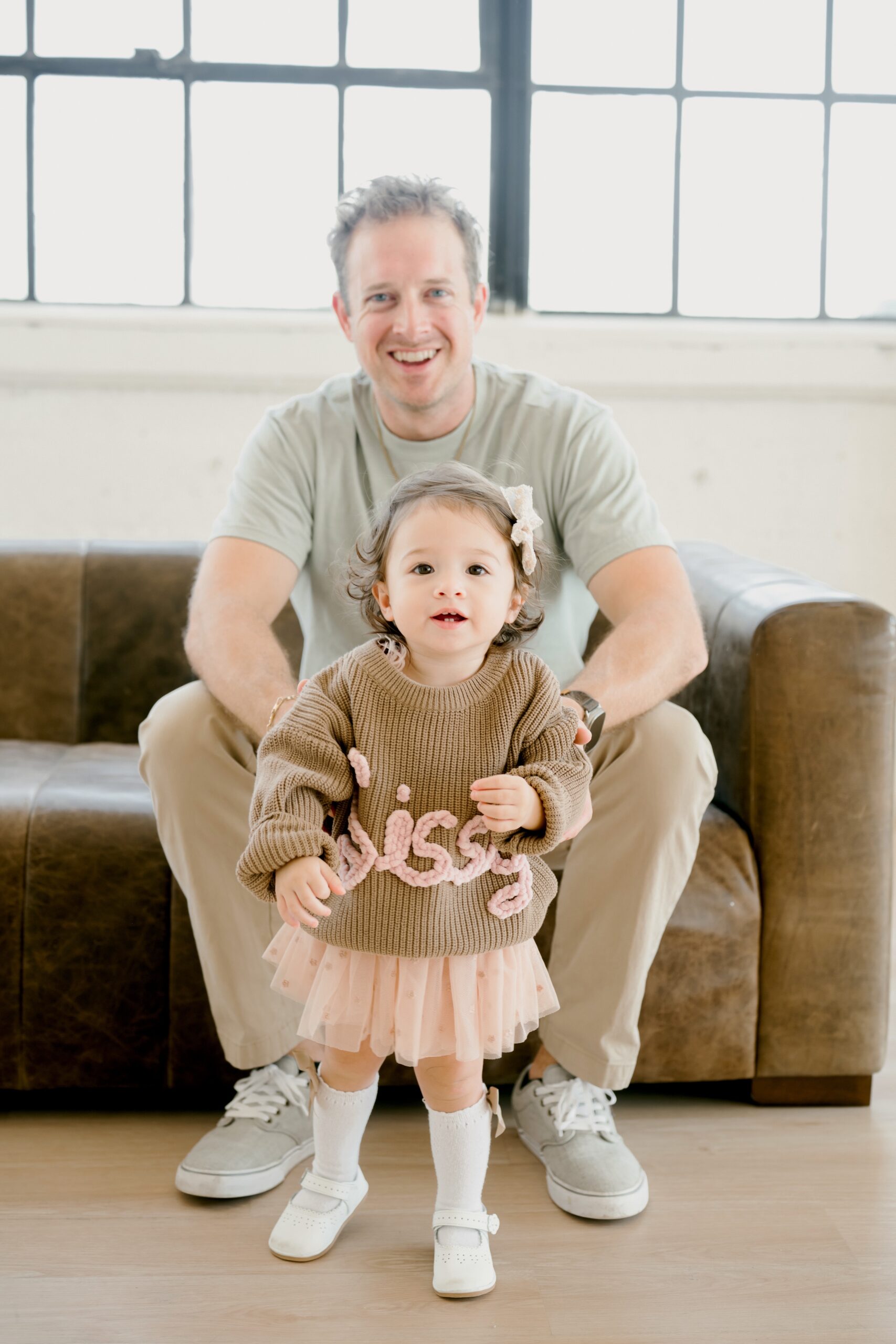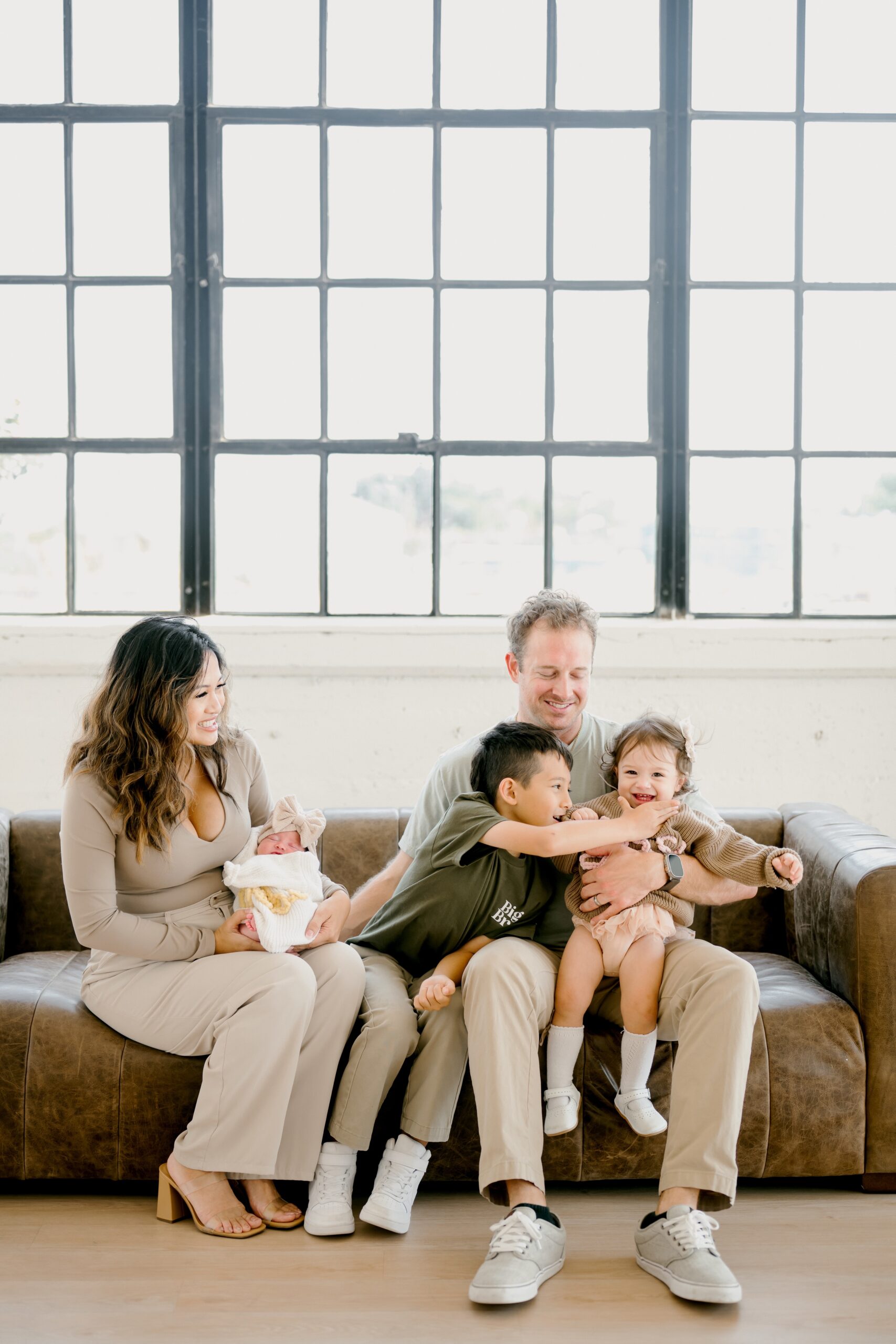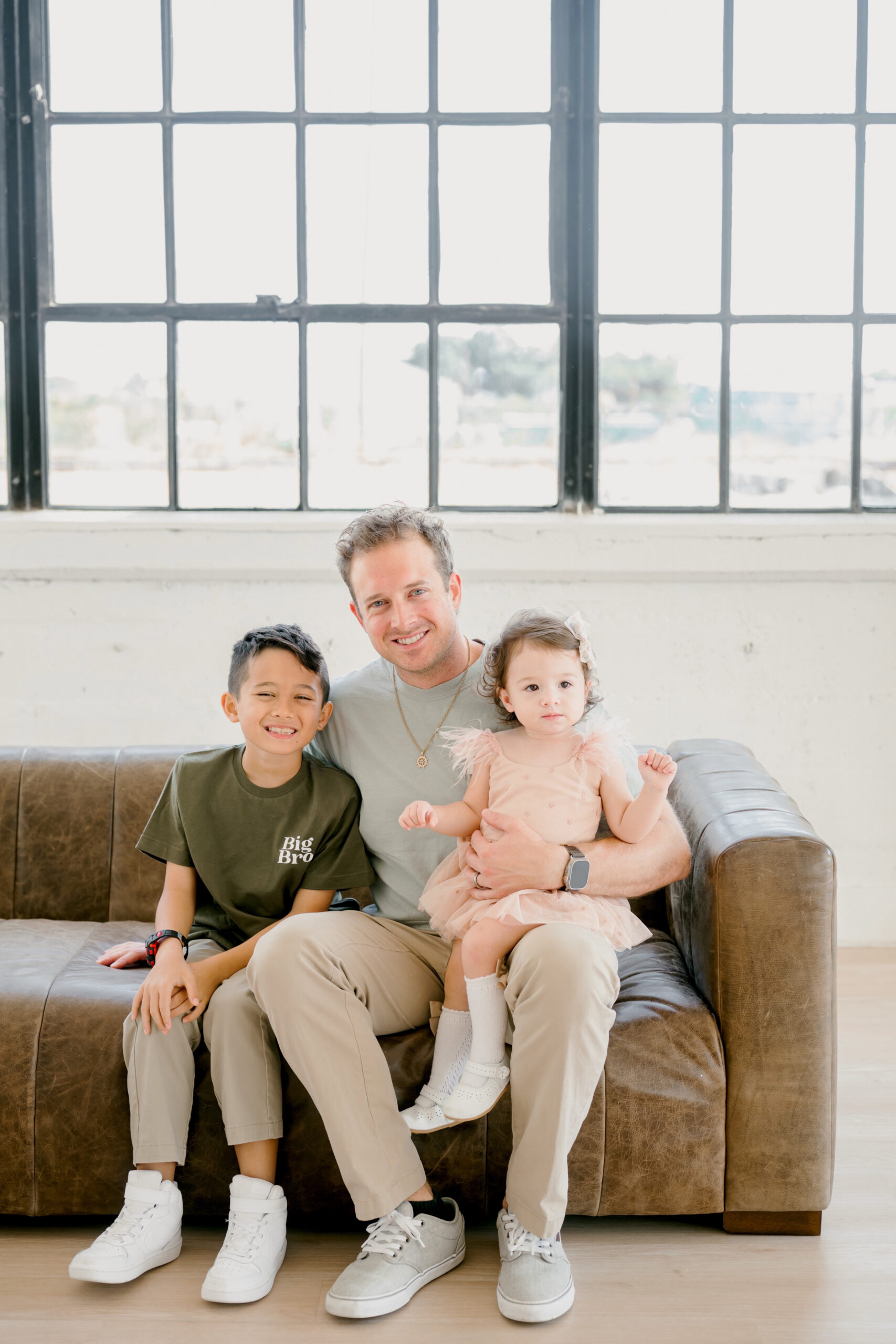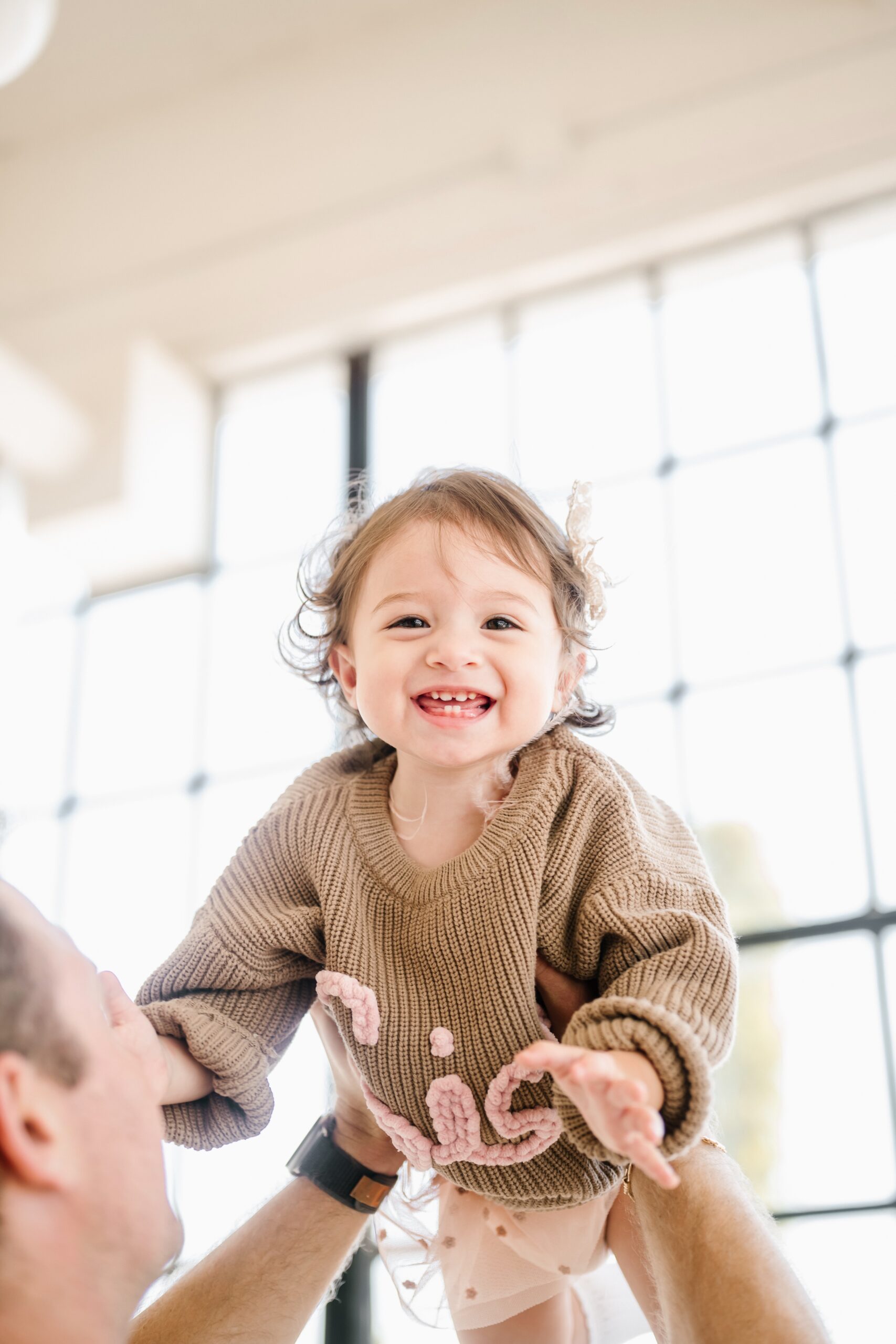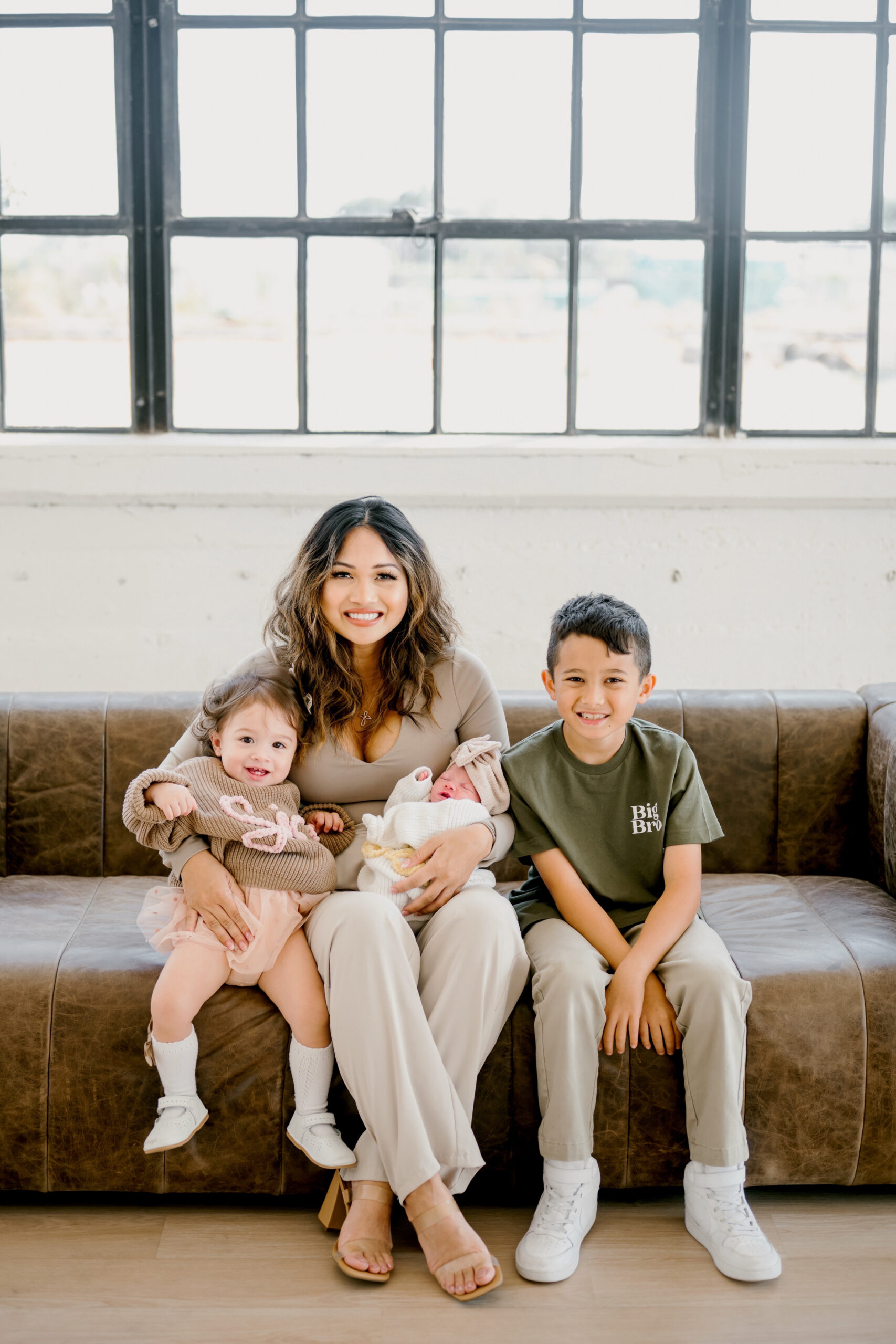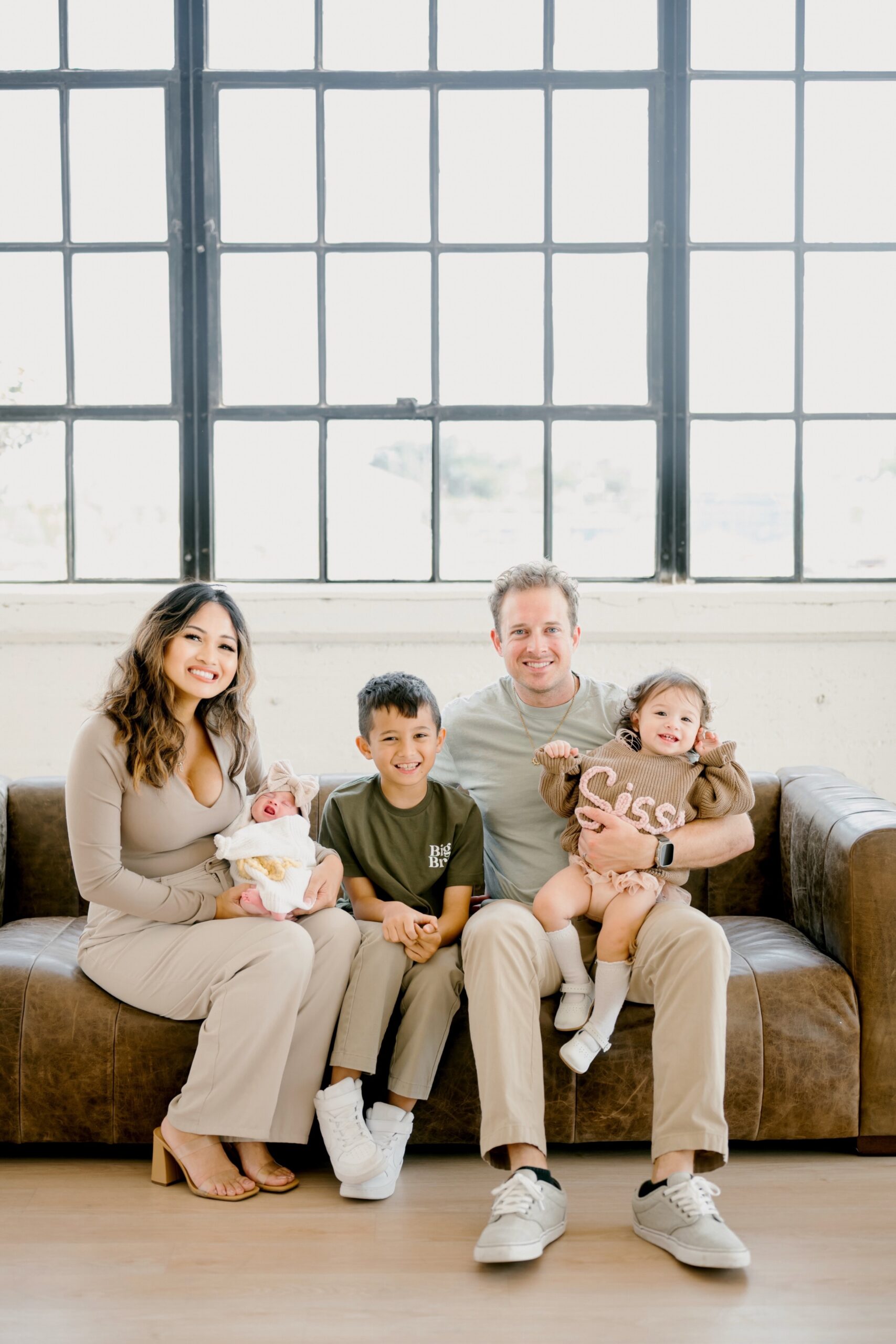 SHOP POST:

Thankful for this sweet family of mine and our cutest little addition. These photos captured our little ones so perfectly and their individual personalities. I am so grateful to call them mine.
P.S. Subscribe for weekly newsletters so you never miss a single post!