Hi friends,
Hope you are having a great week! Today I wanted to share these beautiful maternity photos I took before my baby shower, and share my thoughts on overcoming fear and anxiety during pregnancy, especially after experiencing pregnancy loss prior to this pregnancy. It's definitely something I battle with everyday. Making it to my third trimester is something to be celebrated. Read more below on what has helped me overcome fear and anxiety during pregnancy.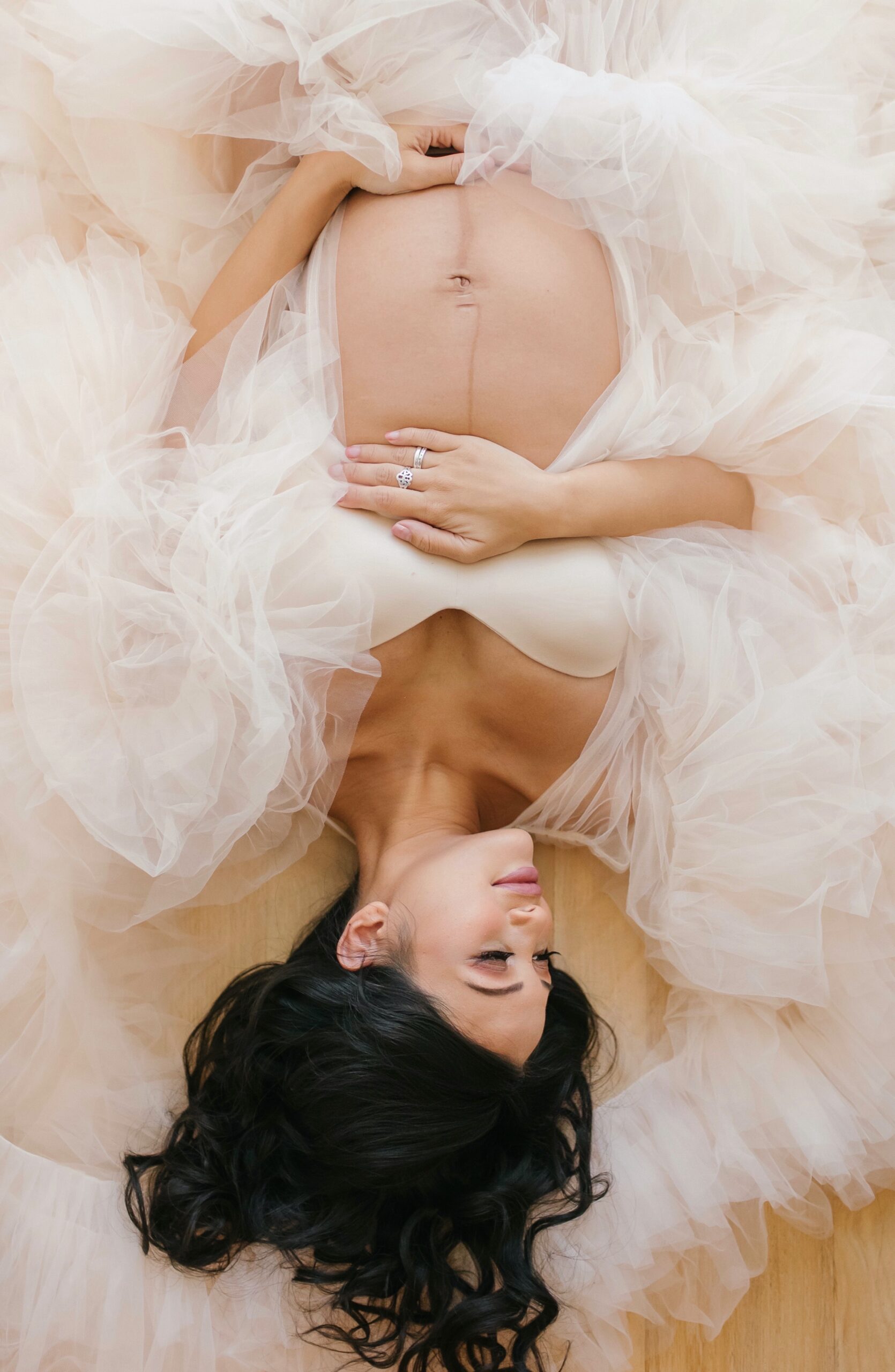 Overcoming Fear and Anxiety During Pregnancy
With this pregnancy versus my first I have taken advantage of all the fun maternity photoshoots because I know I will enjoy these memories to look back to. And more so since I have experienced loss. It's been a constant battle to not let my fears and anxiety take over and ruin the joys of being pregnant. My first twenty weeks were the hardest. I bought my own personal baby doppler just so I could listen to the baby's hear beat everyday. It gave me daily reassurance knowing she was still thriving in my belly.
Another thing that helped was sharing my fears and anxiety with my friends and fellow mamas who had experienced the same loss as me, and or were going through the same thing with their pregnancy. I feel like having friends who can relate and confide to helped me so much in calming my fears and anxiety. As much as I loved confiding with my husband, it wasn't the same as another mom who has been through it.
I also prayed everyday during this pregnancy. I prayed for guidance, reassurance, and also just to thank God for getting me through the day. Knowing that I couldn't control everything, I had to leave it to God and have faith that whatever happened was for a reason. And that regardless I would be thankful for everything I have been lucky to have so far in this pregnancy. My faith has always been the biggest factor in me getting through some of the hardest things in my life. Faith over fear is my mantra through life. Also being a mom, and having losses has made me stronger as a person. It's true when they say you never know true strength until you become a mother.
It can be easy to let fear and anxiety ruin such an exciting time in you life. Pregnancy is not easy. There is so much to worry about, and it doesn't get any easier after having the baby either. But I have found that in order to truly appreciate life, this pregnancy, and all it has to offer I had to stop worrying about the what ifs, the things I couldn't control. Instead I focused on celebrating the little things, buying baby clothes, having a baby shower, capturing these moments with beautiful maternity shoots, planning a nursery, ect.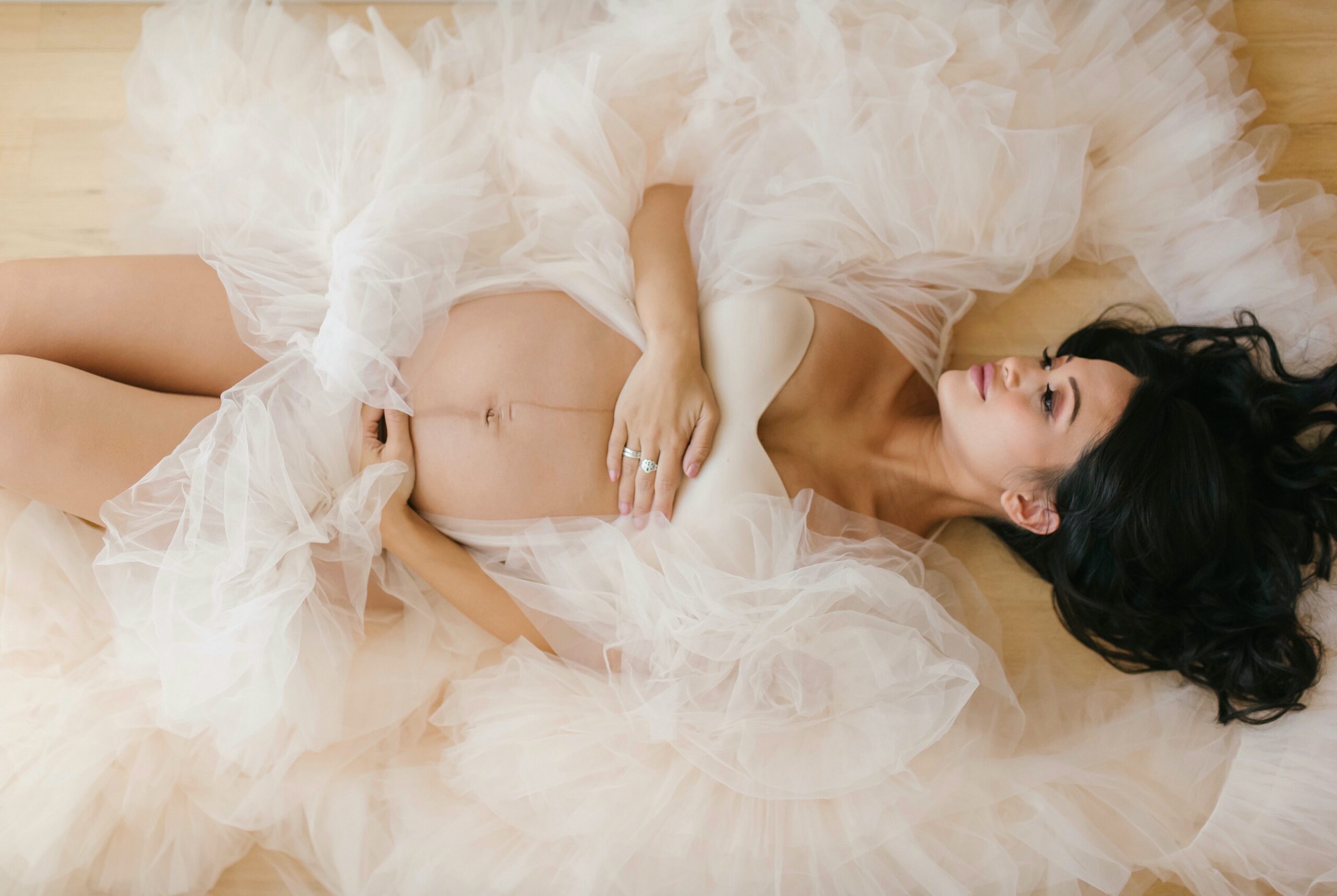 SHOP OUTFIT:

We found this small corner with these gorgeous arched windows and the lighting was just stunning. These maternity photos are a beautiful reminder of everything I have been through. I'm so thankful I was able to capture these. I know I will miss this stage of my pregnancy when it's over. I hope you enjoyed this post. Thanks for stopping by!
P.S. Subscribe for weekly newsletters so you never miss a single post!
Photos by BanAvenue Photography