Hi friends,
Hope you are having a great week! This week I officially hit 30 weeks, and I am sharing a 30 week pregnancy update with you. Can't believe we are in the third trimester already. I'm soaking in every moment and thankful for every week baby girl continues to grow healthy in my belly. You aren't going to believe how much she's grown since her 20 week scan. I'm sharing more of her progress plus her 3-D ultrasound below!

A couple weeks ago I had a 28 week scan for baby girl and to see if my placenta had moved up. My placenta had moved up so thankfully we didn't have to worry about having to have a C-section, and she was already in a head down position. They also said she jumped from 60% to 75% in growth, and I was measuring a week early!
The doctor also said I had to cut down on my sugar and carbs intake because her belly was in the 90% and she was getting big. They were worried about me having Gestational Diabetes. But thankfully after taking the horrendous three hour test I was ruled not to have it. I didn't have it with Jayden and thankfully I don't have it with her. I can't help it if baby girl loves her sweets and carbs. She is just like her momma.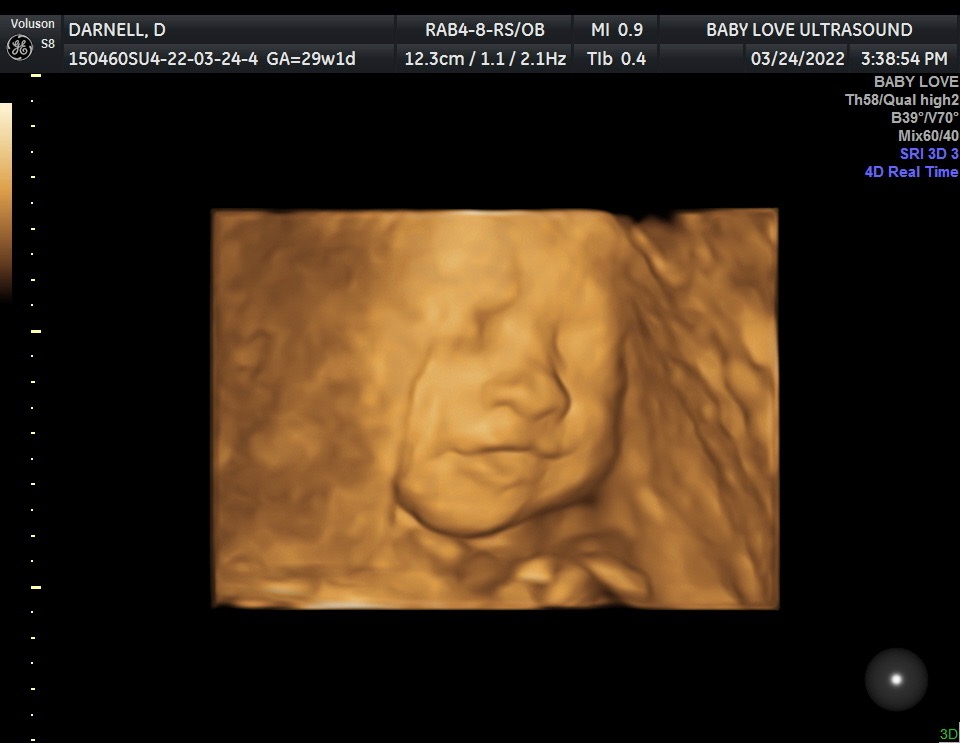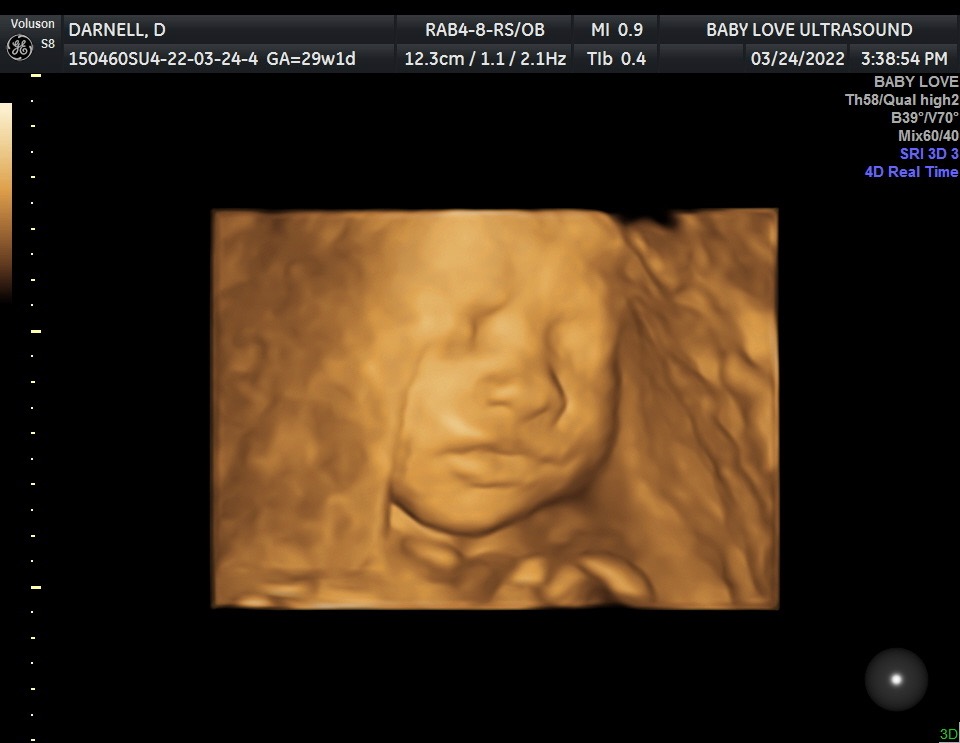 I can't get over these cute 3-D ultrasounds of baby girl. Look at that smile and those chunky cheeks! I can't wait to kiss them and finally hold her. These ten weeks are going to fly by, that's if I even make it that far. I have a feeling she might come early, but you never know. Jayden almost came a week late!
We finally started her nursery after having our baby shower a couple weeks ago. You can see the full recap of my dream shower here! My dad got us the most gorgeous metal crib and all we are waiting on is our glider and dresser for  the nursery. I'm having so much fun decorating her nursery. You can see my nursery inspiration here. We've changed it a bit, so you will have to stay tuned for the full nursery reveal!
If you follow my Instagram you can see some of the baby essentials I have bought or gotten from my registry. I will be doing a blog post soon on my baby must haves and registry wish list. Check out these cute yellow baby outfits I got baby girl! I can't wait to share more baby fashion style with ya'll soon!

SHOP MATERNITY WEAR:

So thankful and feeling blessed to be able to share my pregnancy journey with ya'll, especially after experiencing loss. I hope you enjoyed this quick 30 Week Pregnancy Update. Thanks for stopping by!

P.S. Subscribe for weekly newsletters so you never miss a single post!