Hi friends,
Hope you are having a great week! This Saturday I officially turn 34! It's an extra special birthday because baby girl will be arriving shortly after. This is the first birthday I have had where I am pregnant. Last pregnancy we conceived Jayden around my 26th birthday. He was quite a birthday surprise! But exactly what we needed. So thankful for these two birthday blessings God has given me. For my first pregnancy I didn't appreciate my body as I should have. It wasn't after experiencing two pregnancy losses did I truly appreciate the gift it was to carry life into this world. So for this birthday I wanted to share these beautiful 34th birthday maternity photoshoot my friend Eliana at Gem Galleries took for me in my third trimester.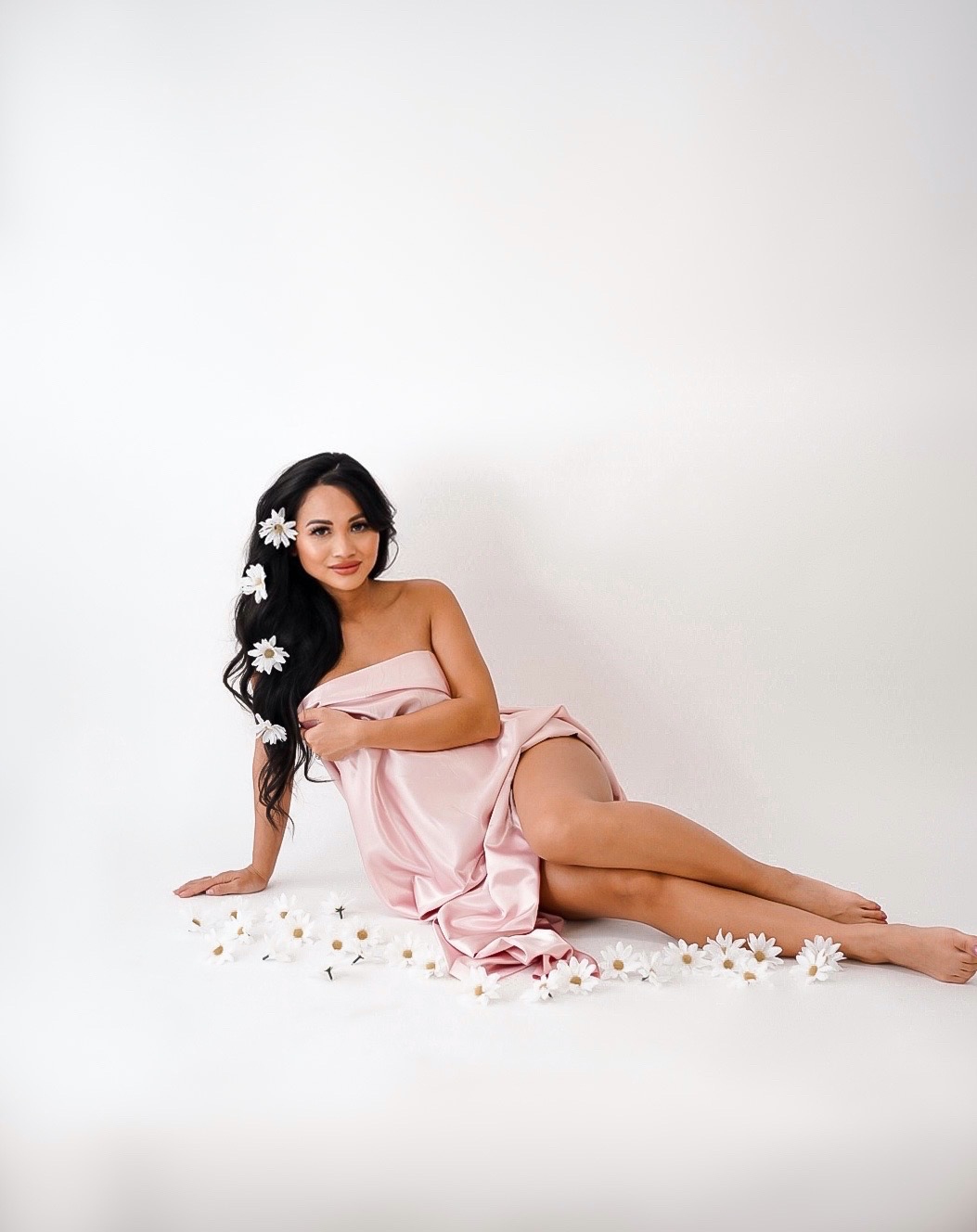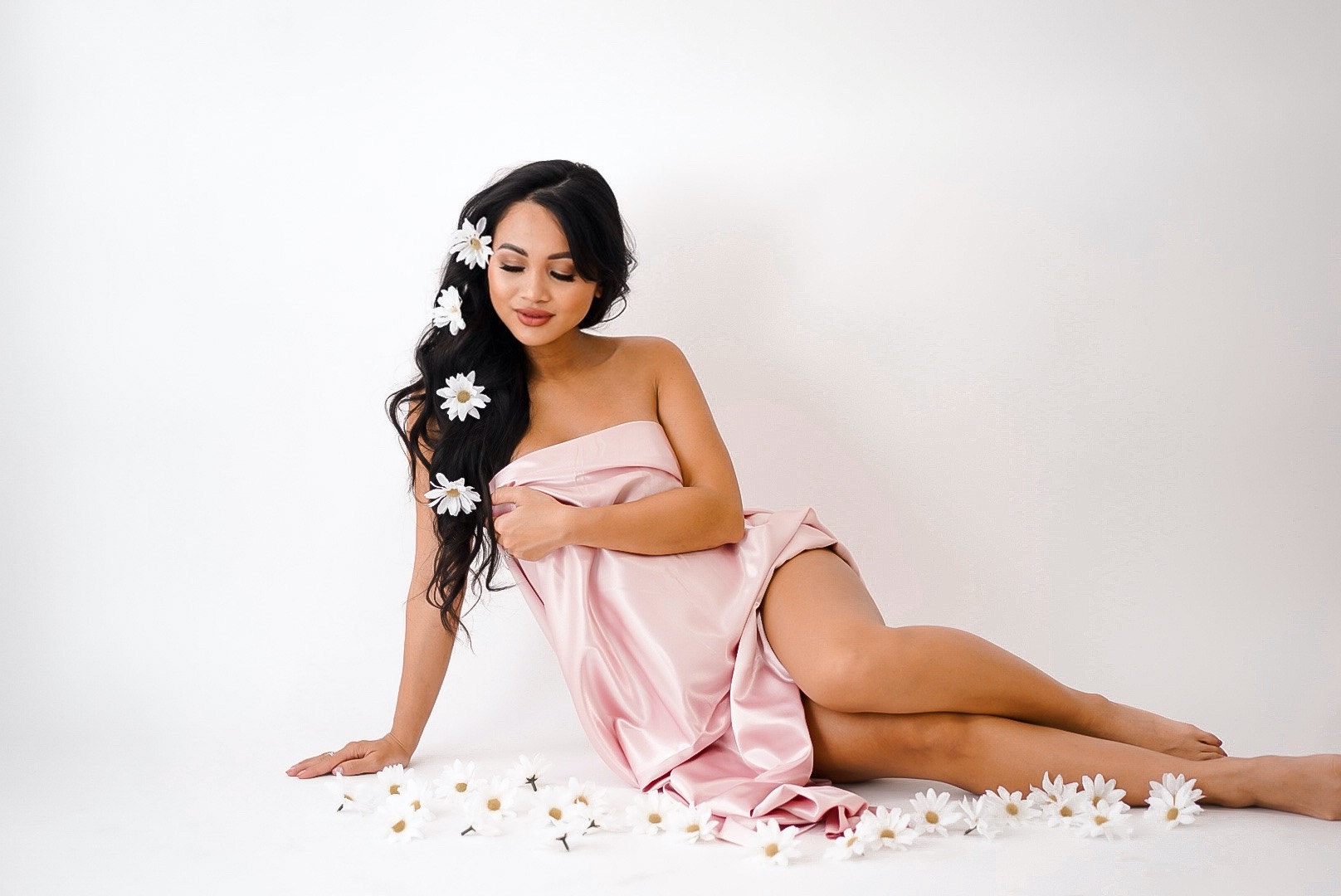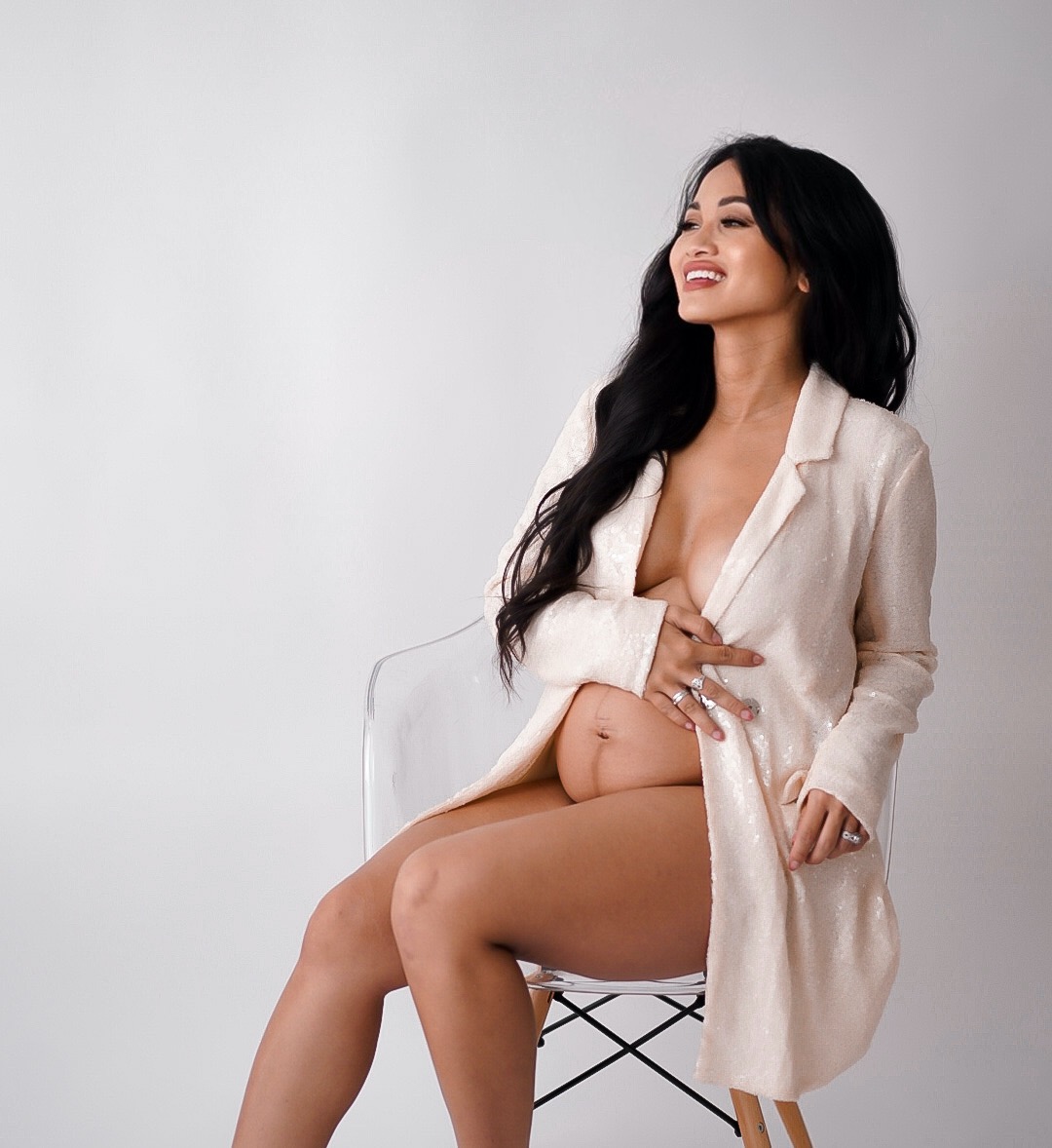 I love these modern studio style maternity photos! They were definitely out of my comfort zone but love how they turned out! As I get older I find myself appreciating my body more and more as I know it is only getting older. God gave us one body and we have to treat it like the temple that it is and never take for granted the gift of life that it gives us and sustains us. In my thirties I have seen more and more women go through cancer scares, miscarriages, and even unexpected loss. It could happen to any of us, but all we can do is appreciate what we are given today. Who knows what tomorrow will bring, but today we will celebrate life for all that it is.
Looking back at these photos even though it was only a couple weeks ago I am so thankful I took these when I did. Because now as I get closer to my due date it is definitely getting harder and harder with my swollen ankles, stretch marks, and acid reflux. But these photos will be a constant reminder of the beauty of pregnancy even in the thick of it when our body goes through so many changes. So to all my mommas second guessing if they should take maternity photos, do it. Because you never know if it will be your last. These nine months go faster than you think.
I hope you enjoyed this post and my 34th birthday maternity photoshoot. Thanks for stopping by!
For more pregnancy post check out these below!
P.S. Subscribe for weekly newsletters so you never miss a single post!
Photos by Eliana at Gem Galleries