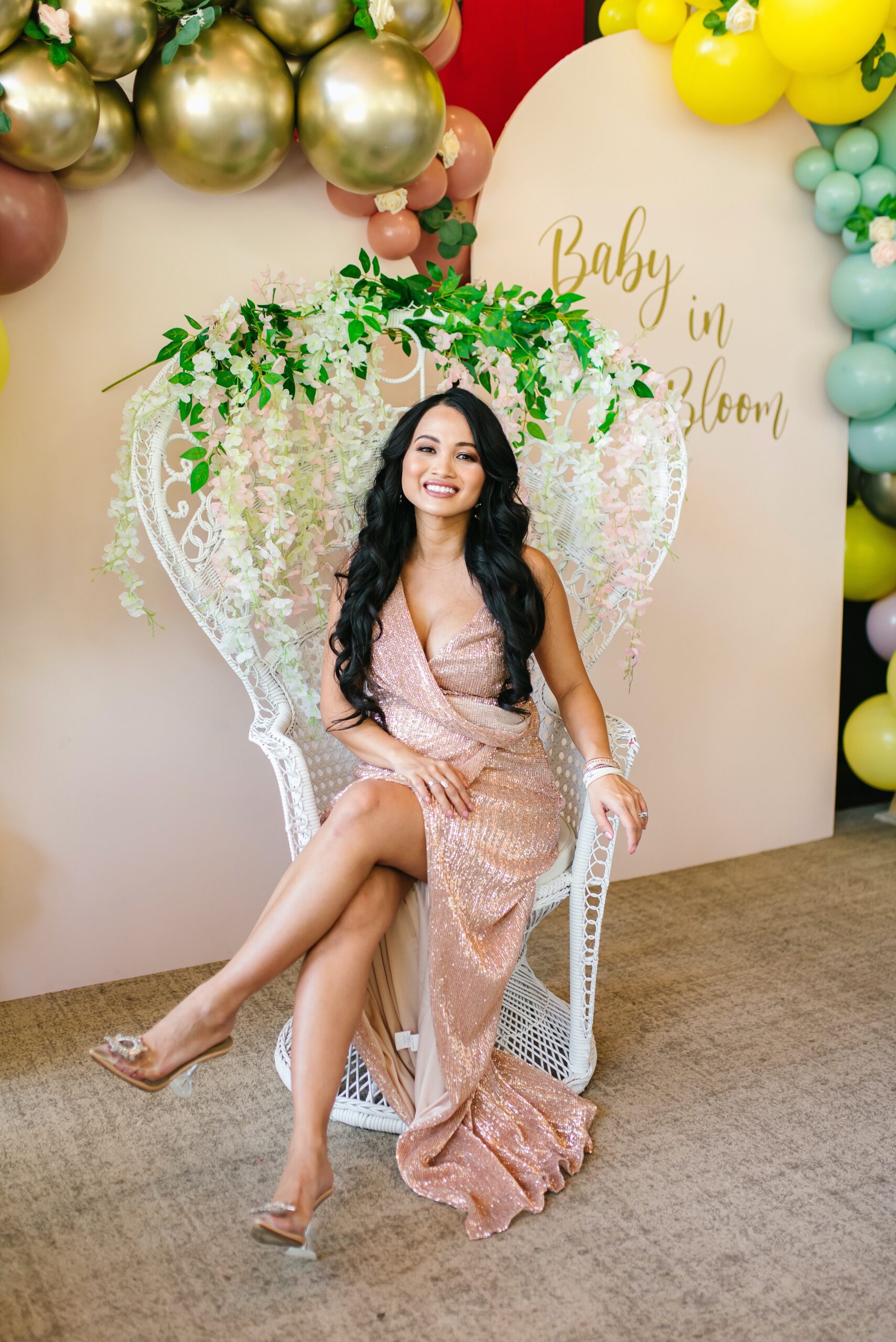 Hi friends,
Hope you are having a great week! Today I am so excited to finally share the details of my Baby in Bloom baby shower. If you are following my Instagram then you might have seen sneak peaks from this post! It was a dream come true and more than I could have ever imagined. So thankful for all my family and friends who came and showered baby girl with love. Seven years ago when I had Jayden I didn't get to have the shower of my dreams. Jayden was a surprise and we were not near as prepared as we are for this one. I knew one day when I had a girl I wanted a shower like this. So thankful for my friends and family who made my dream come true. Check out all the details of my baby shower below!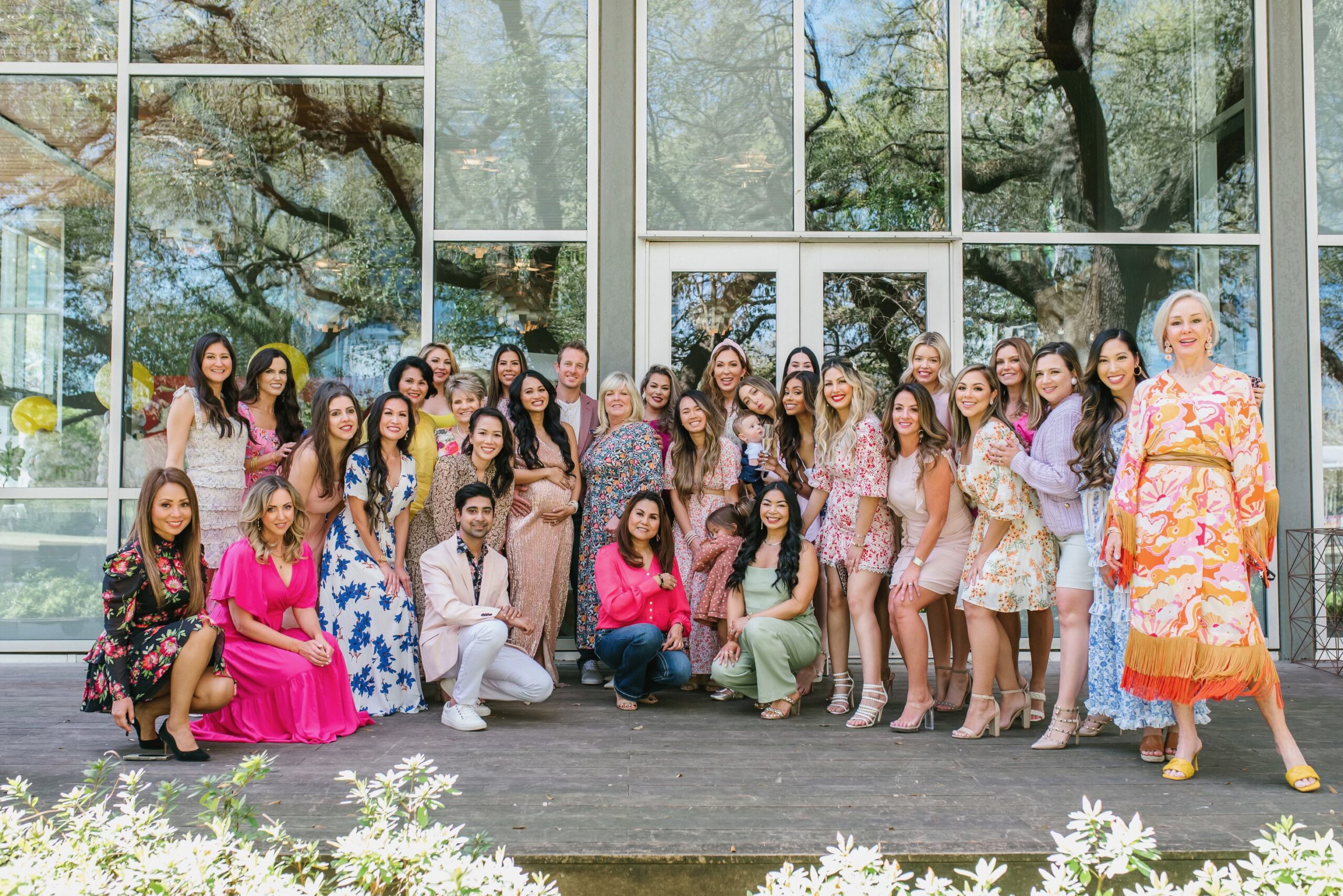 BABY IN BLOOM BABY SHOWER

I had my baby shower at the Primavera room at the Grove in Houston. I loved the space because of all the beautiful windows and trees! So much natural light! For my welcome sign and the other signage I had throughout my baby shower, including my menus were from Zazzle. There were so many designs to choose from and you can easily make it online and order it to be delivered. This balloon garland I made myself for under $16.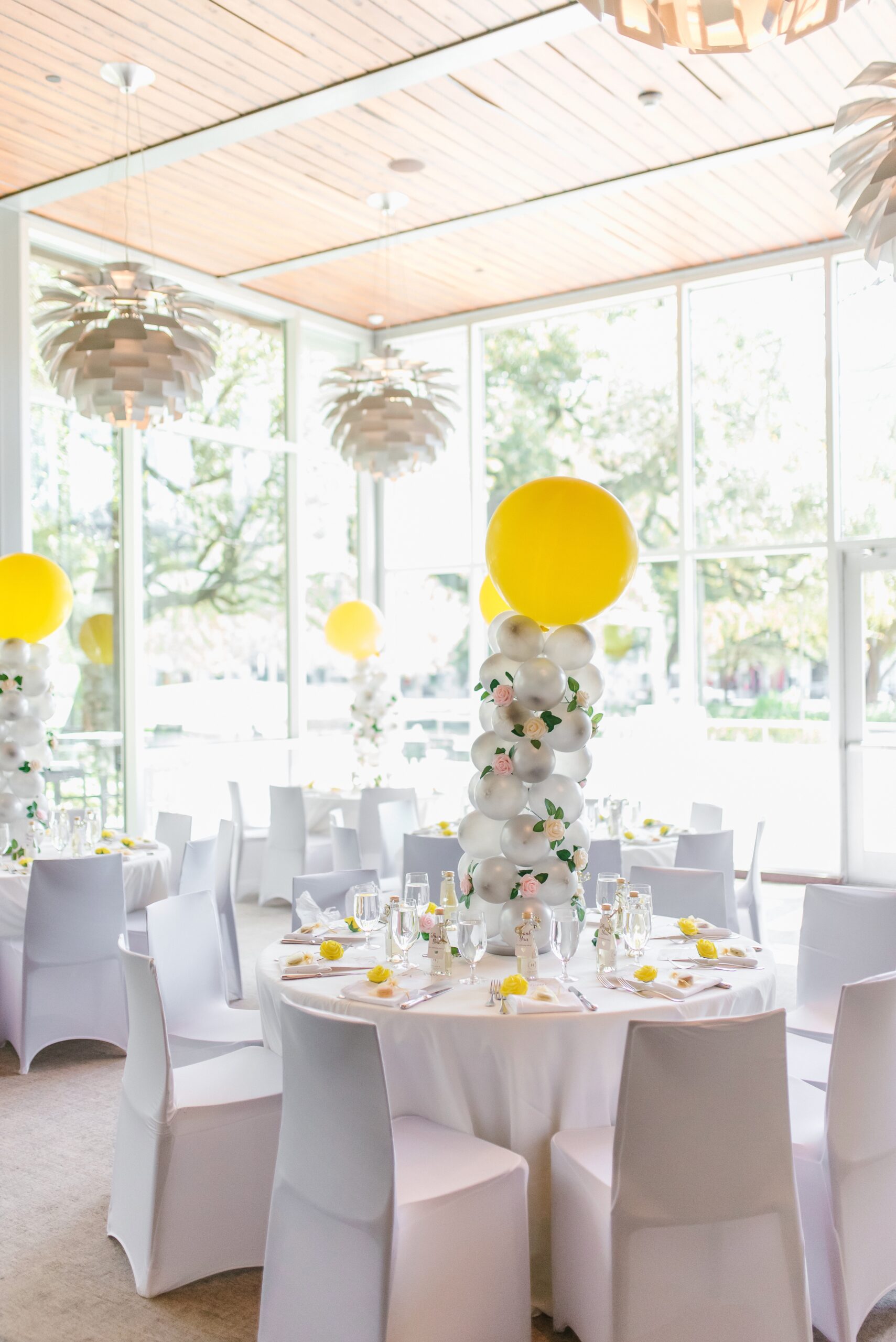 For our table arrangements I bought these white chair covers to cover the black chairs that were included in the room. We also made our own balloon tower center pieces with the faux silk flowers to save money on cost. They turned out prettier than I expected!
SHOP DECOR:


For favors for our guest my friend/ co-hostess Alley got these cute champagne bottles from One Hope and we gifted little macaroons for guest to take home. It was the perfect touch!
SHOP DECOR: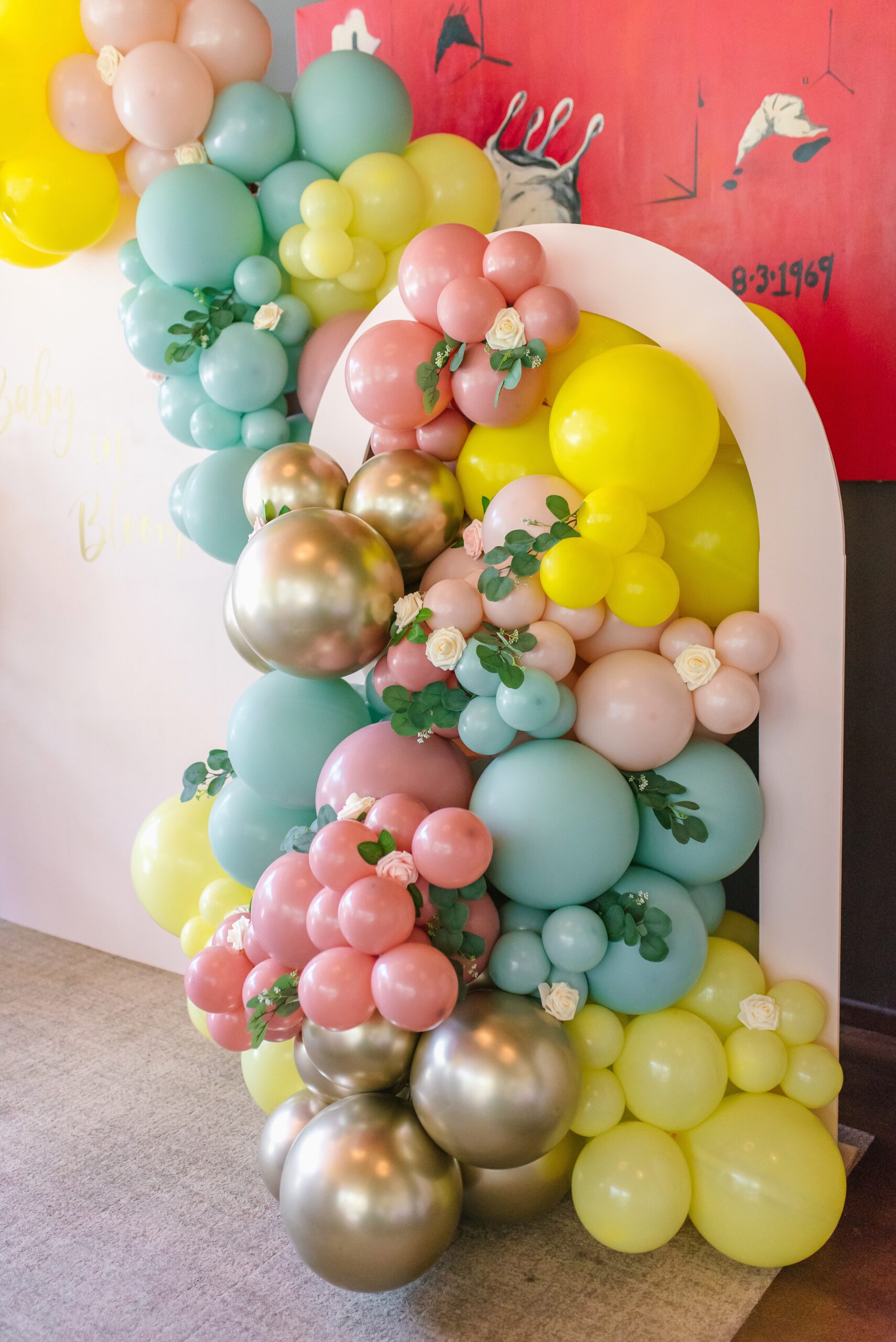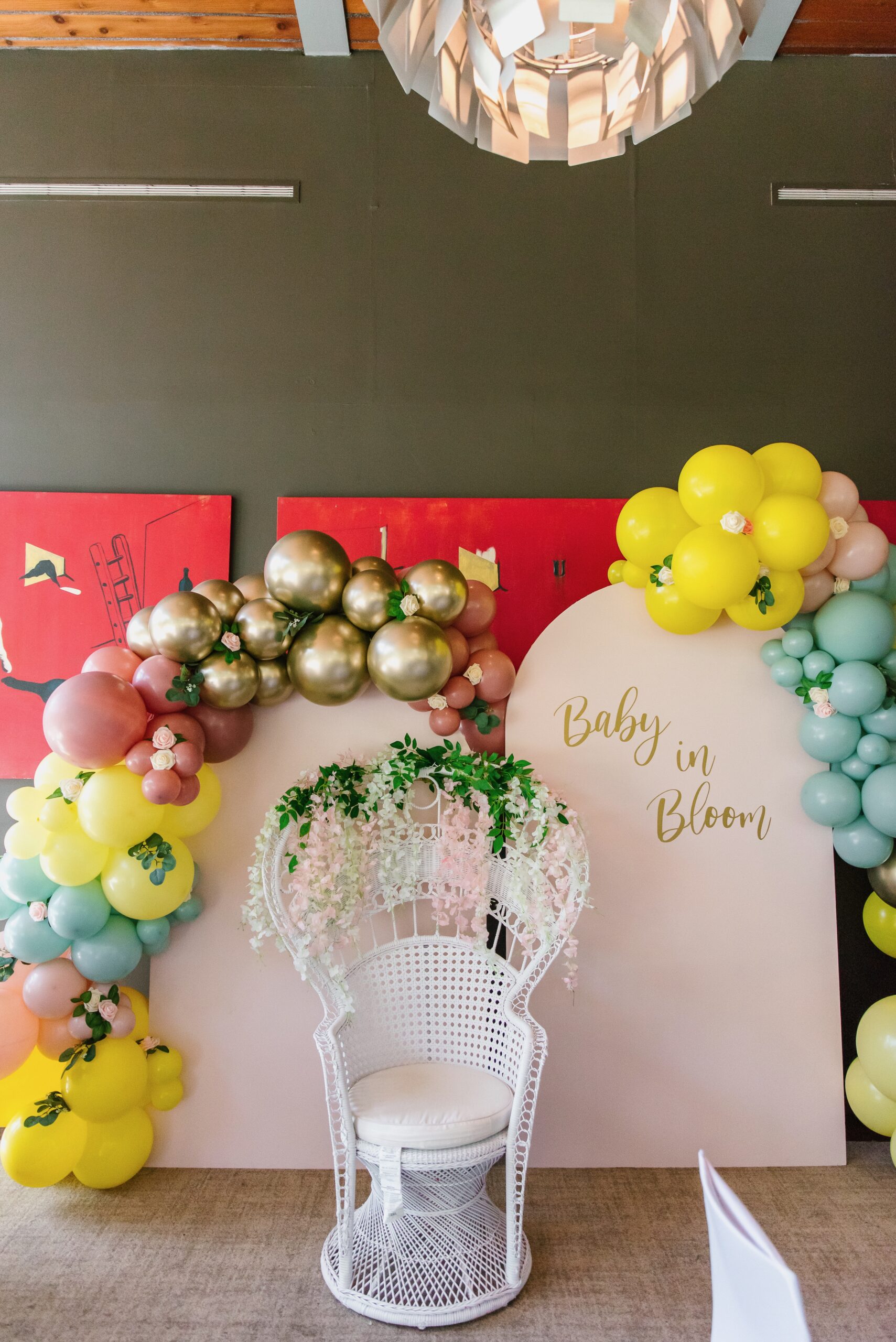 For the main center backdrop I hired party decorator Grace and Co. to create this beautiful backdrop and floral balloon garland. It was stunning and went perfectly with our Baby in Bloom shower theme. I bought the silk flowers to decorate my white peacock chair and the balloon garland. I loved the idea that I can reuse these again for another party.
SHOP DECOR: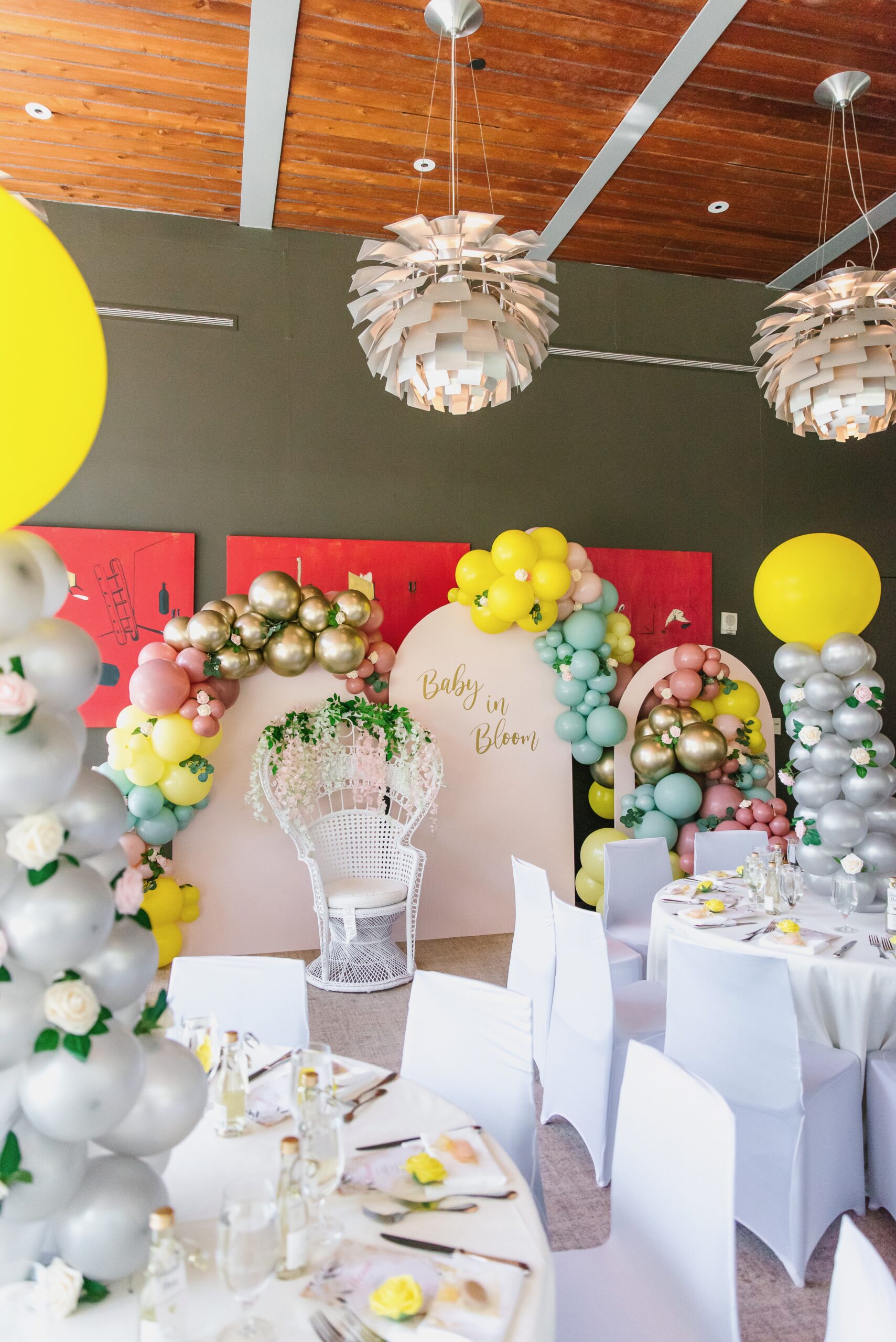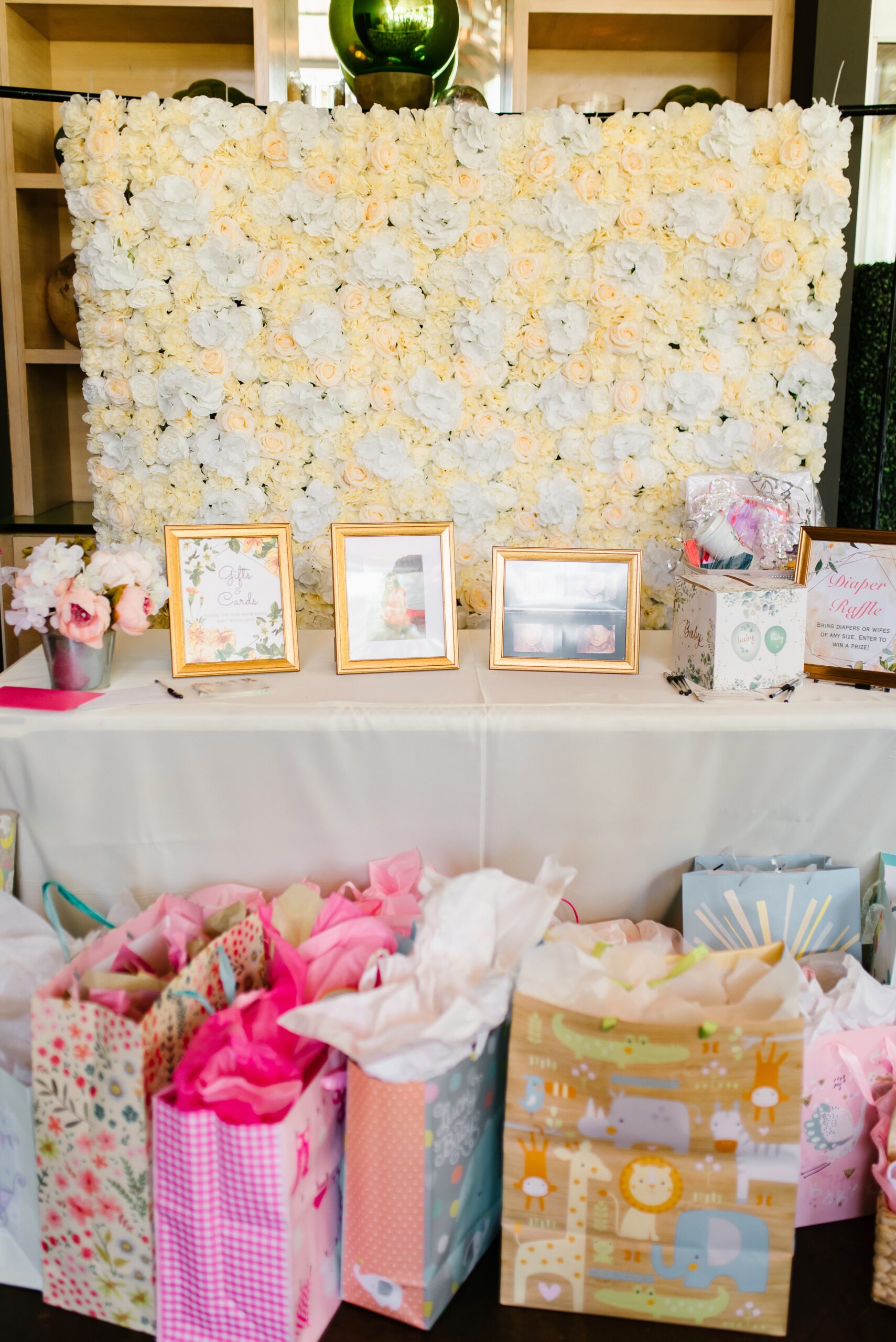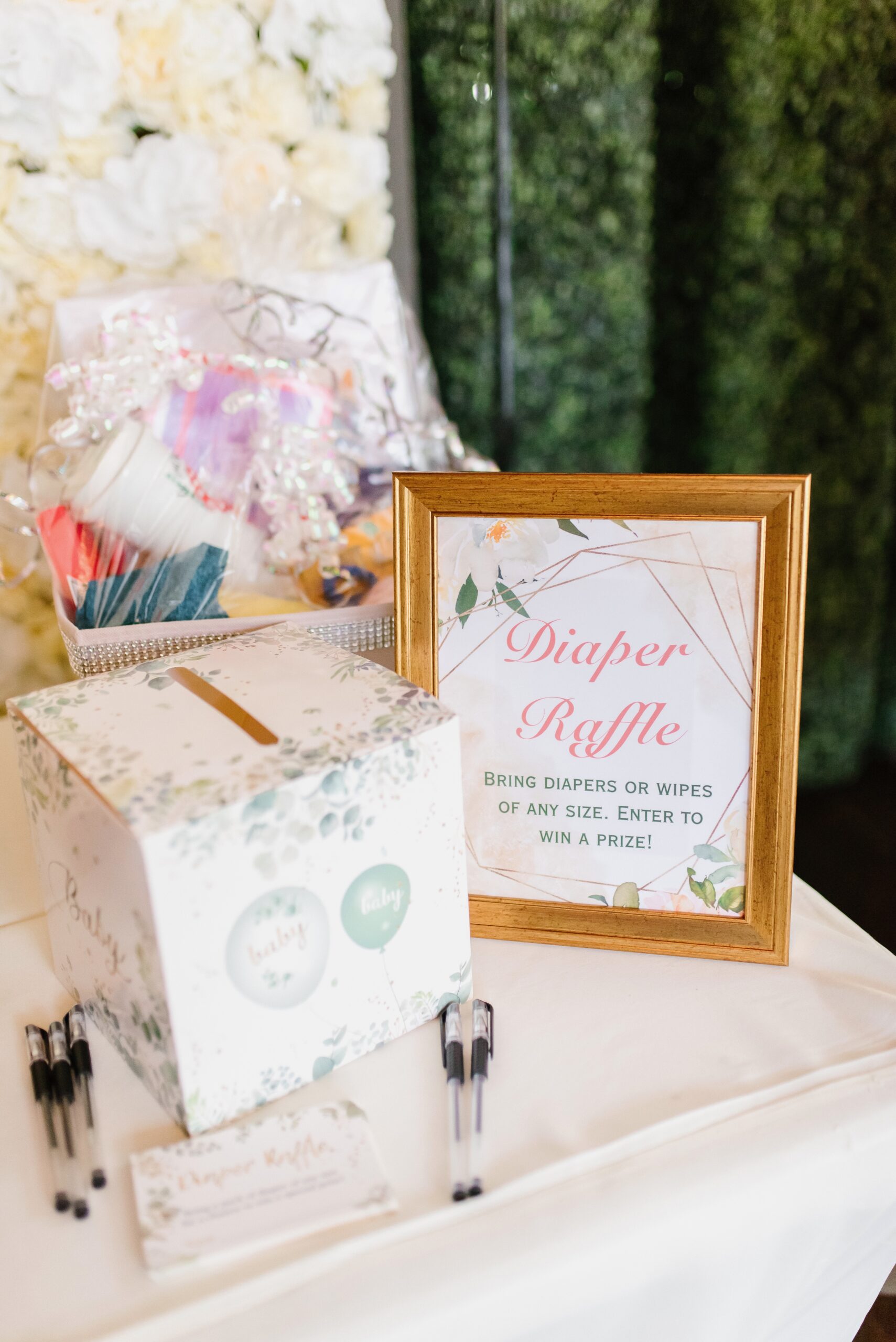 For the gifting table I bought this flower wall to put as a backdrop. I also got this diaper raffle kit so we could have a diaper raffle for our shower. These gold frames came in a pack of six and were perfect for the signage and for framing baby girl's 3-D photos. She looks so precious! I can't wait to meet her!
SHOP DECOR: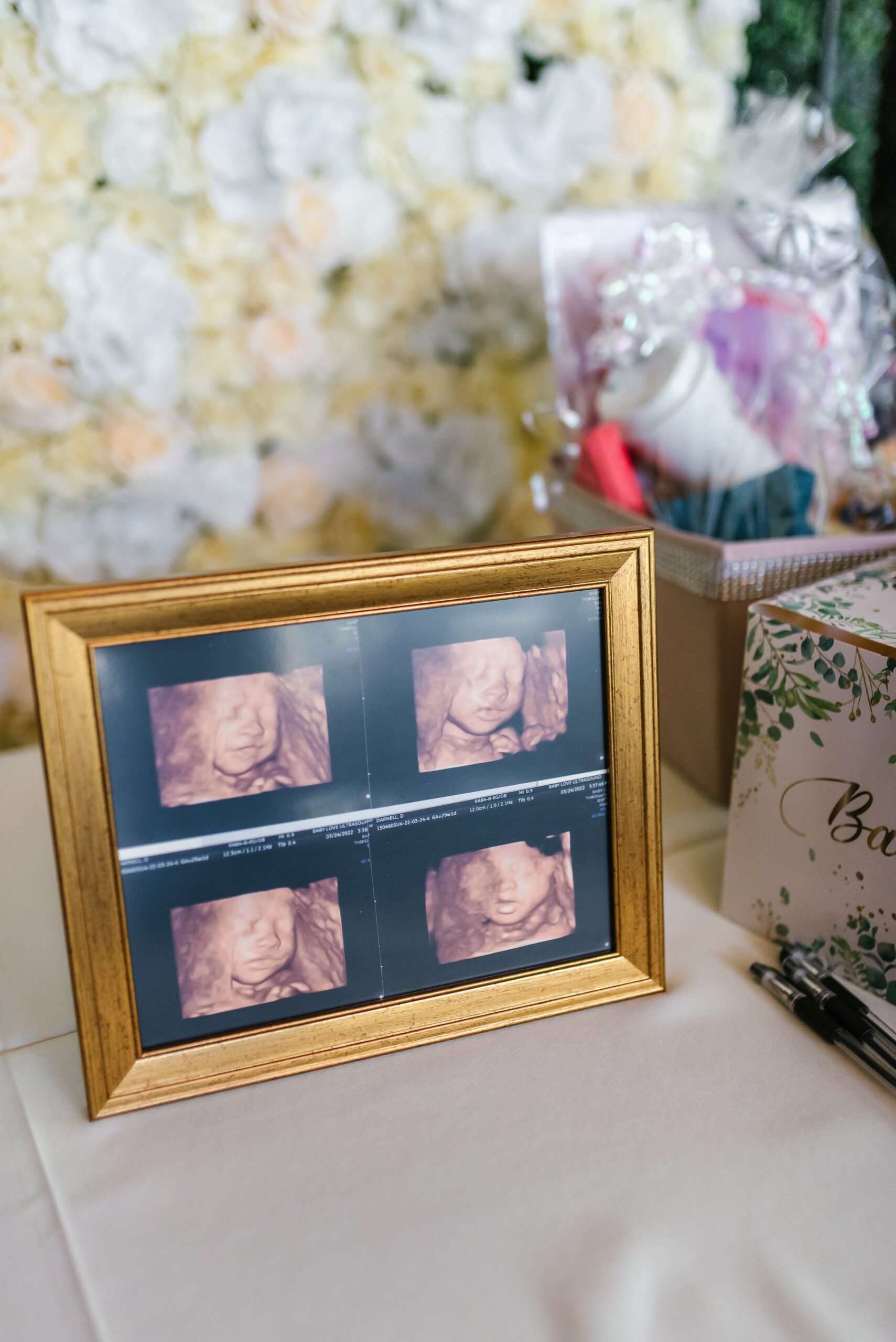 The dessert cart was probably my favorite part of my shower. My friend Nicole who was also one of the co-hostesses went above and beyond with the desserts. We made a cart with all my favorite cravings, from macaroons, to donuts, and it was a hit. Guest brought were able to bring home something a little extra sweet home too.
SHOP DECOR:

So this cake deserves it's own paragraph because of how amazing it is. Have you seen anything so beautiful? It's like a work of art. This cake was made by Karen a local baker of Butter Baby Bakery. I love her designs, and not only are her cakes gorgeous but it taste amazing. Another thing I love is how she infuses Filipino flavors into her cake. I ordered the pandan and ube flavor and it was a hit! She even made my Gender Reveal cake too!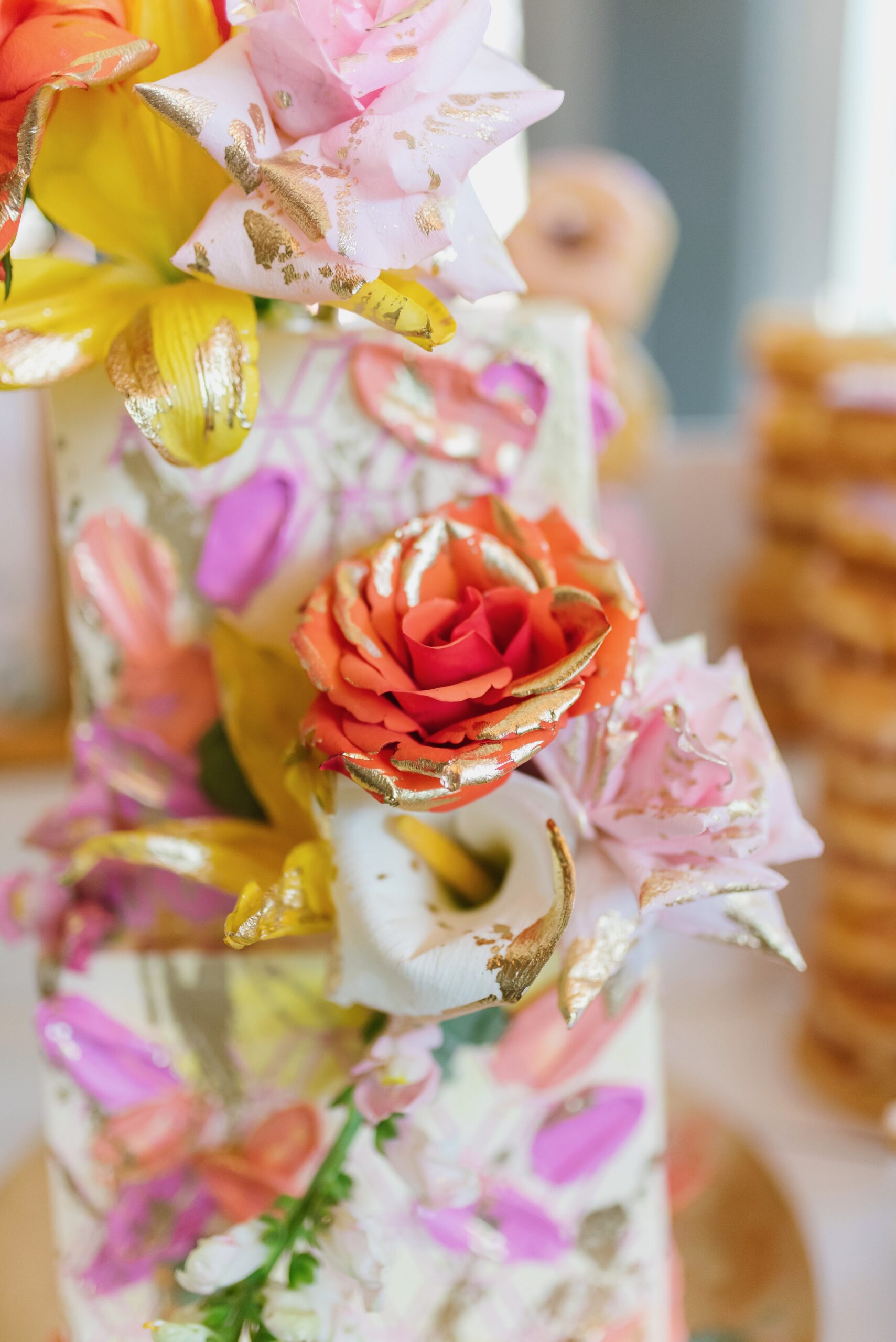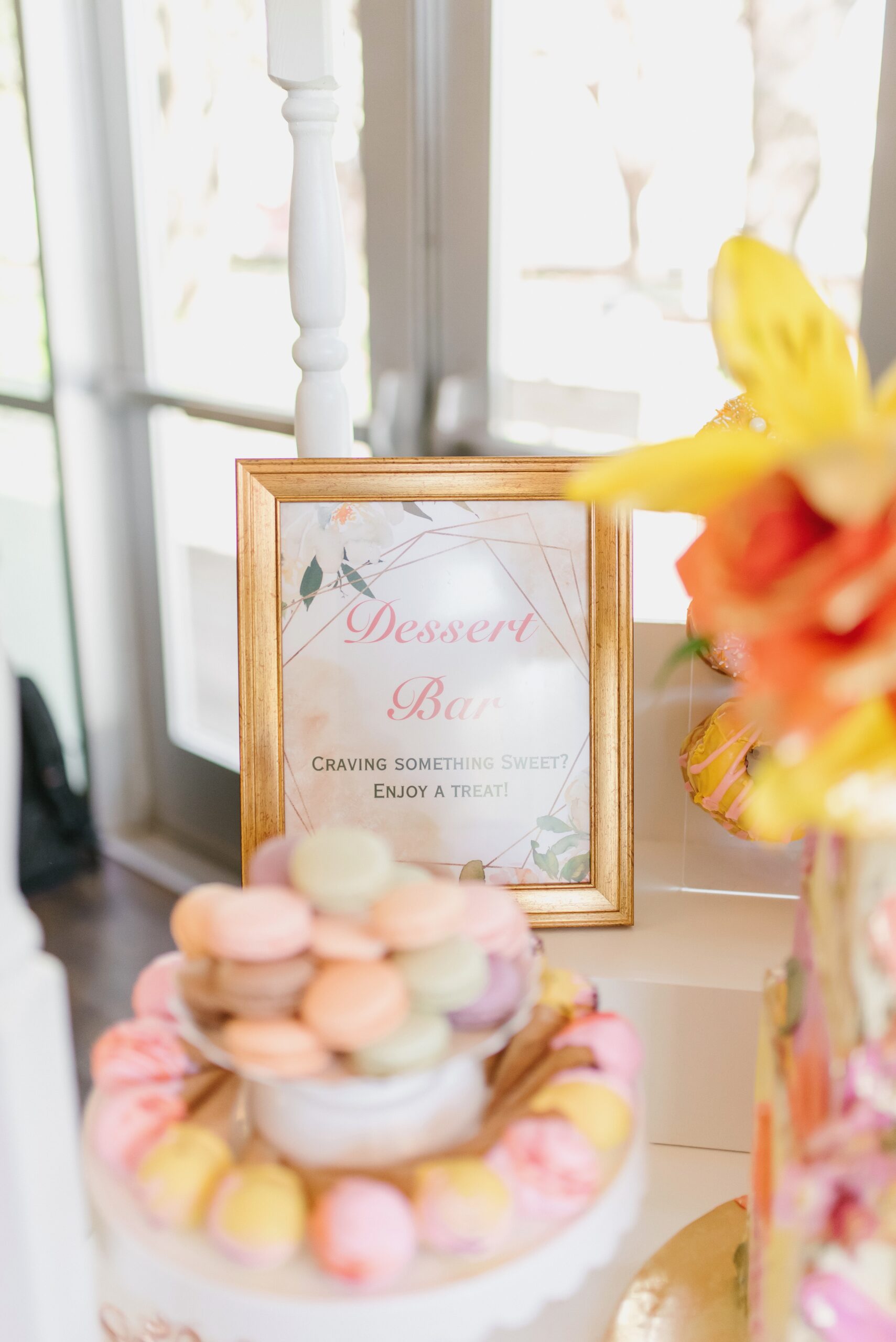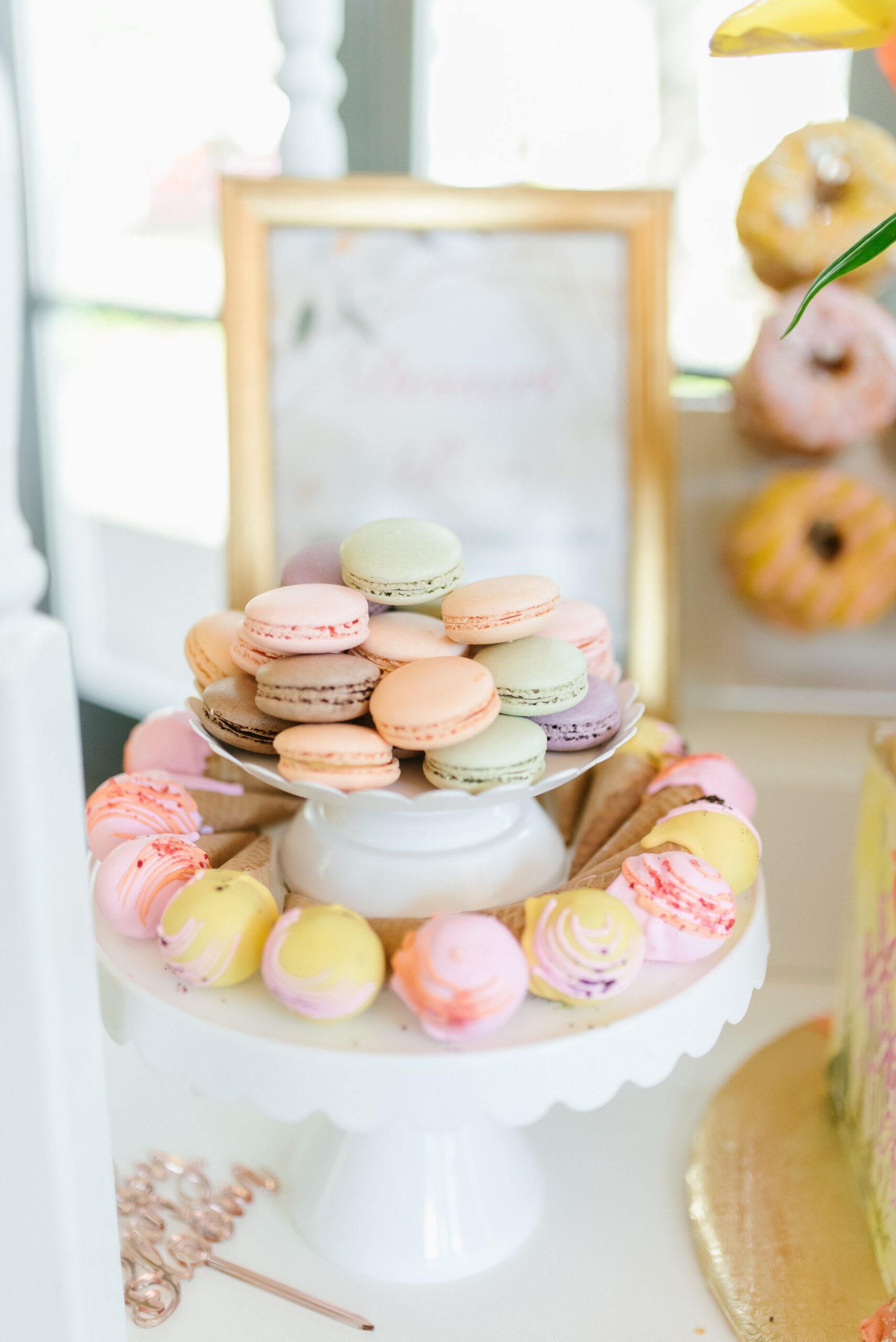 Desserts By: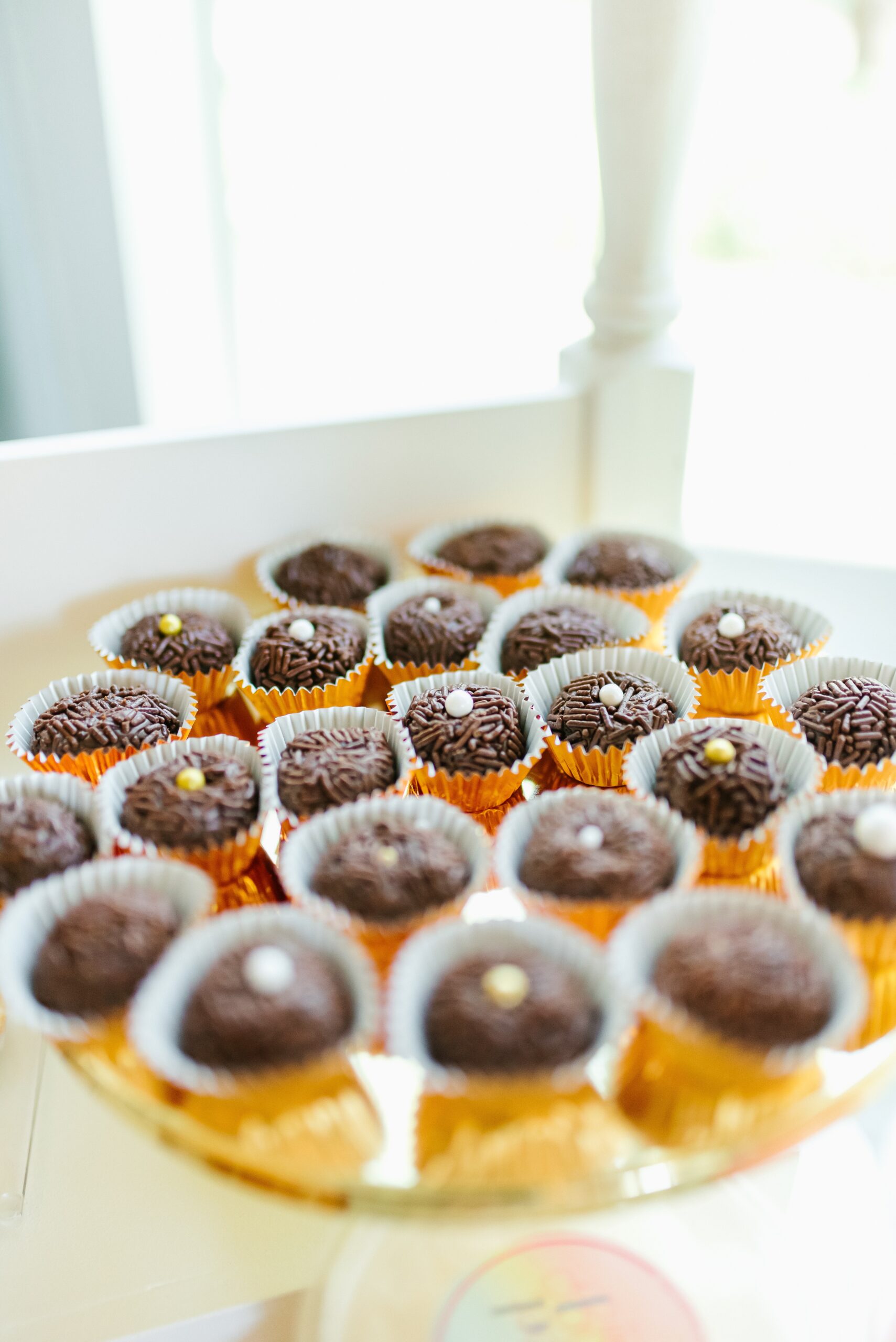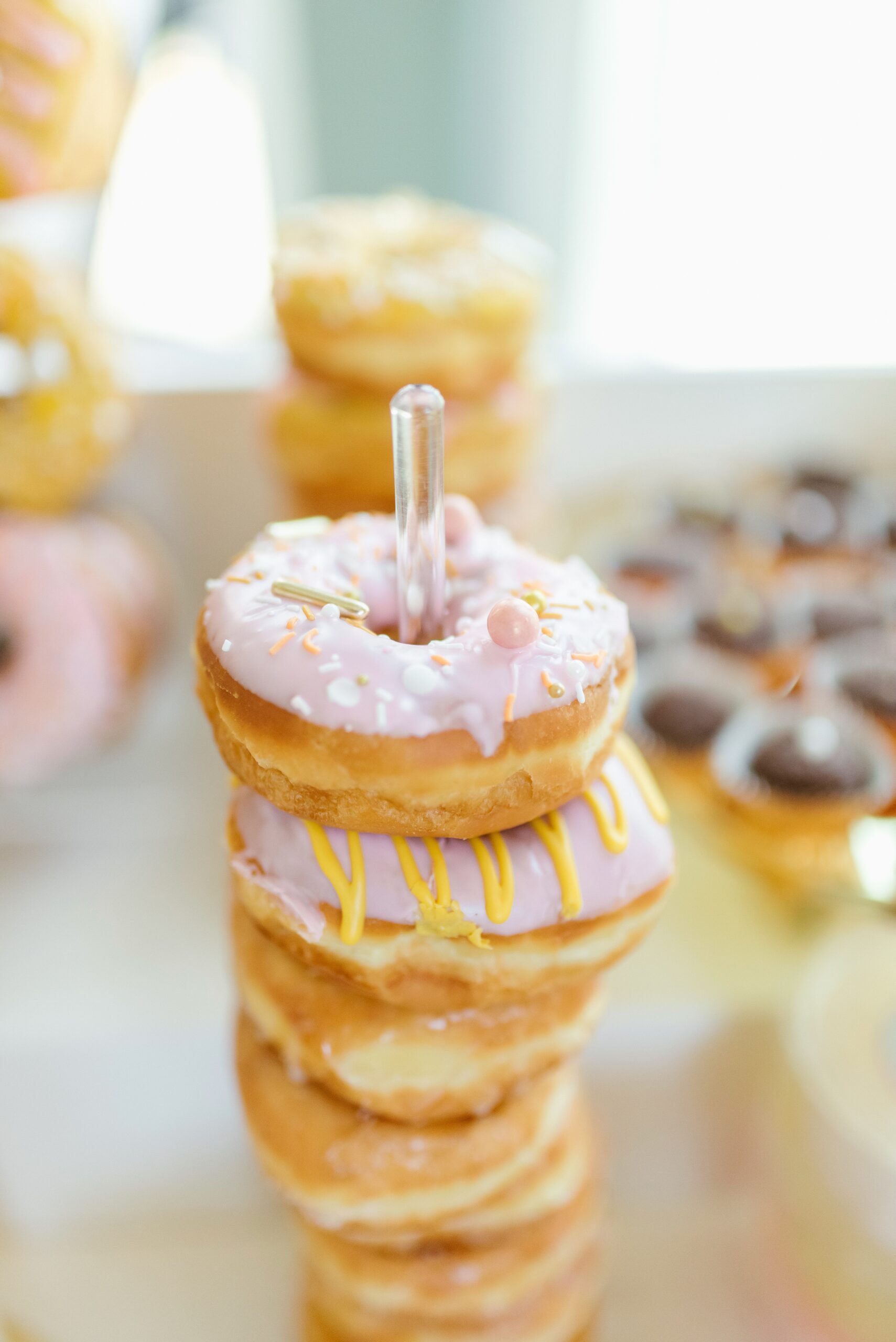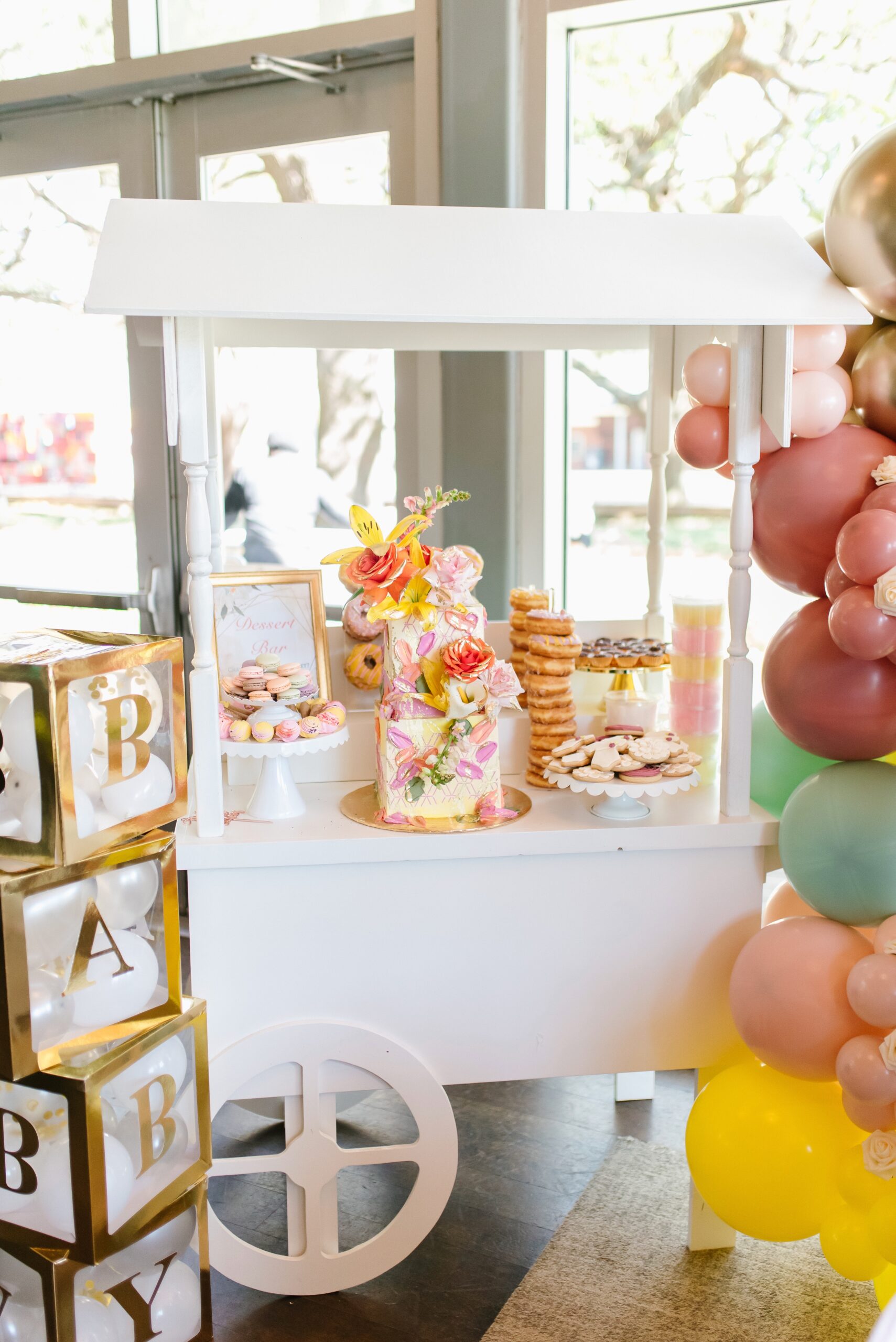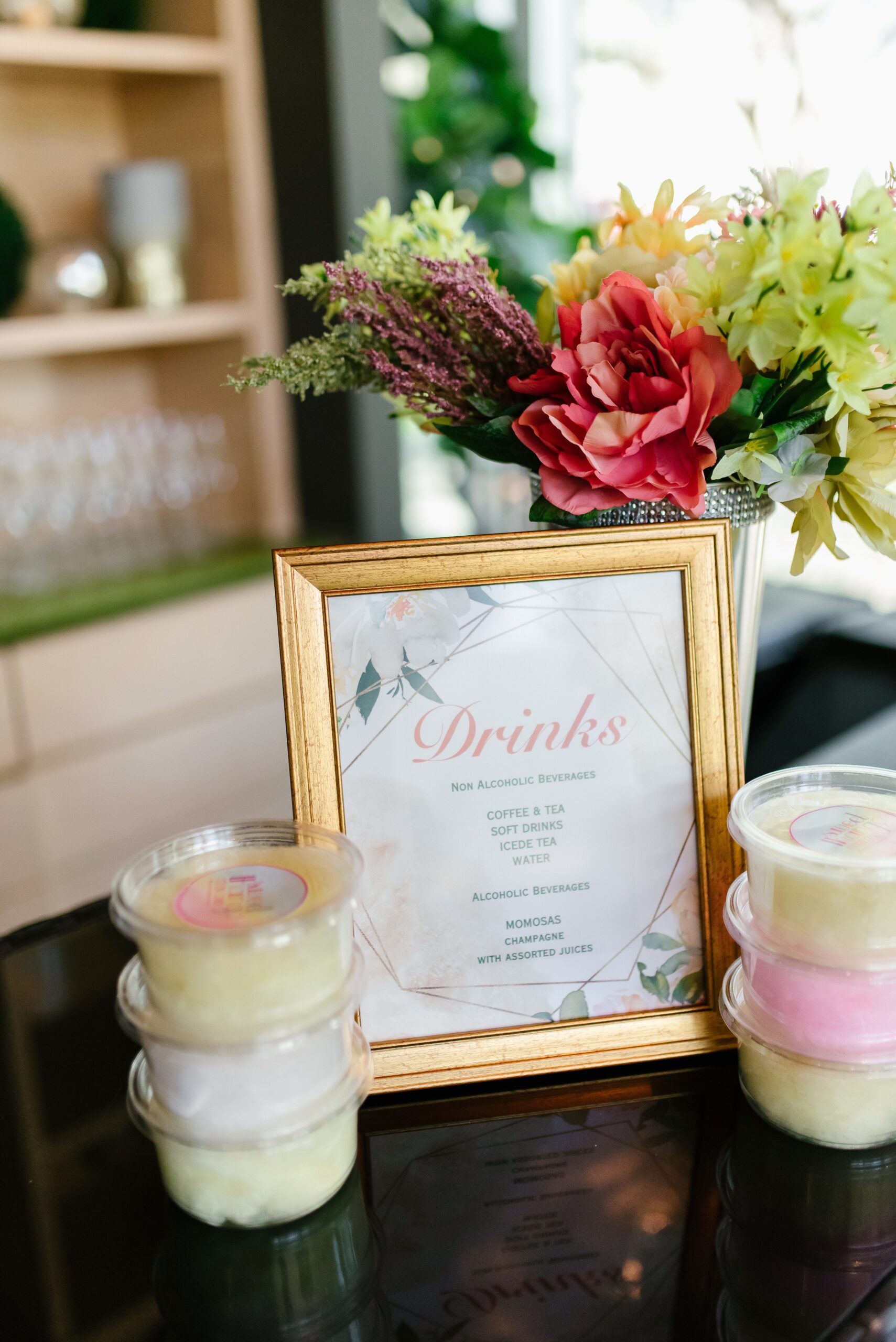 Another fun detail of my baby shower was our "Momosas" we offered our guest. It was a hit for all the moms needing a little extra to treat themselves while they were kid free.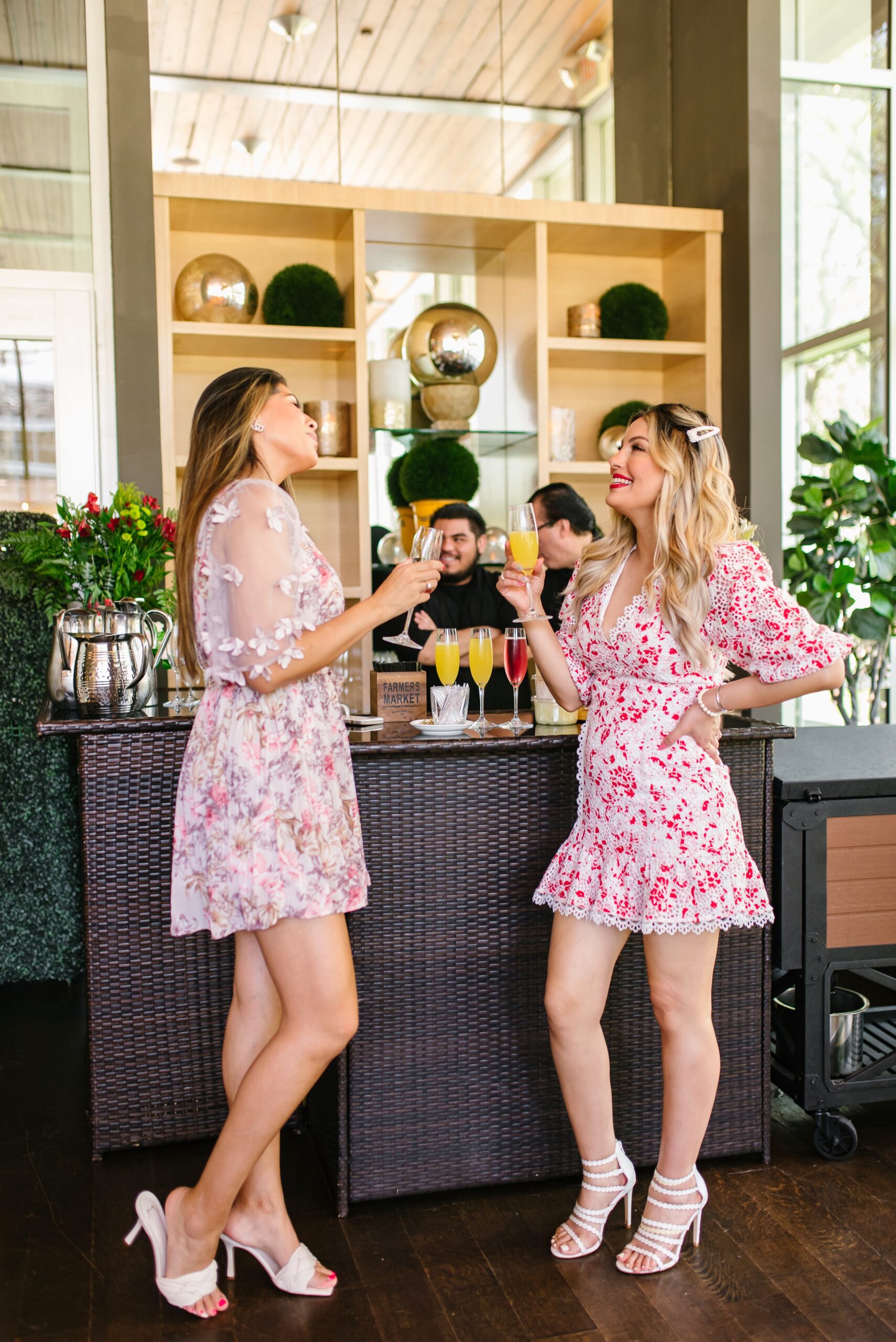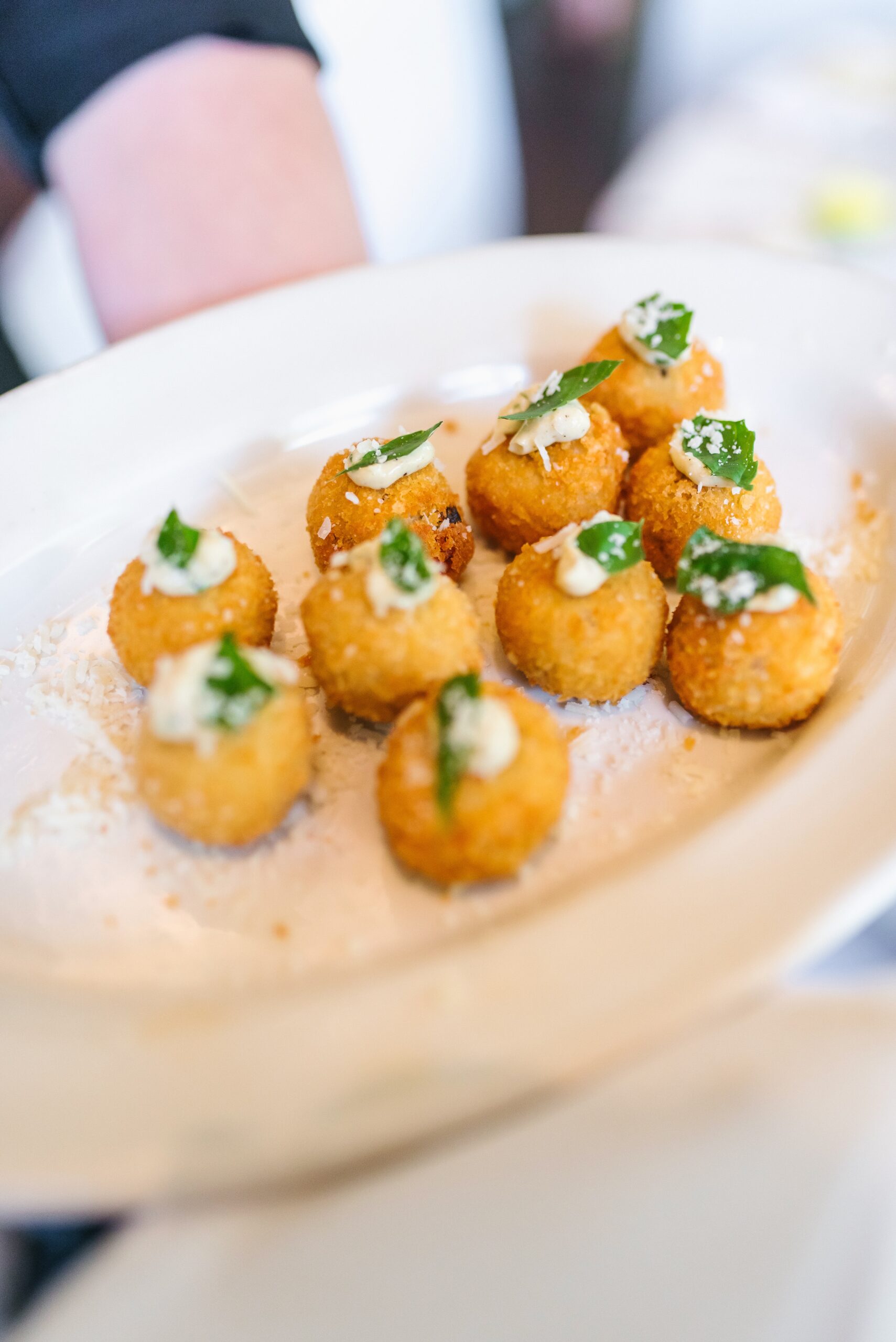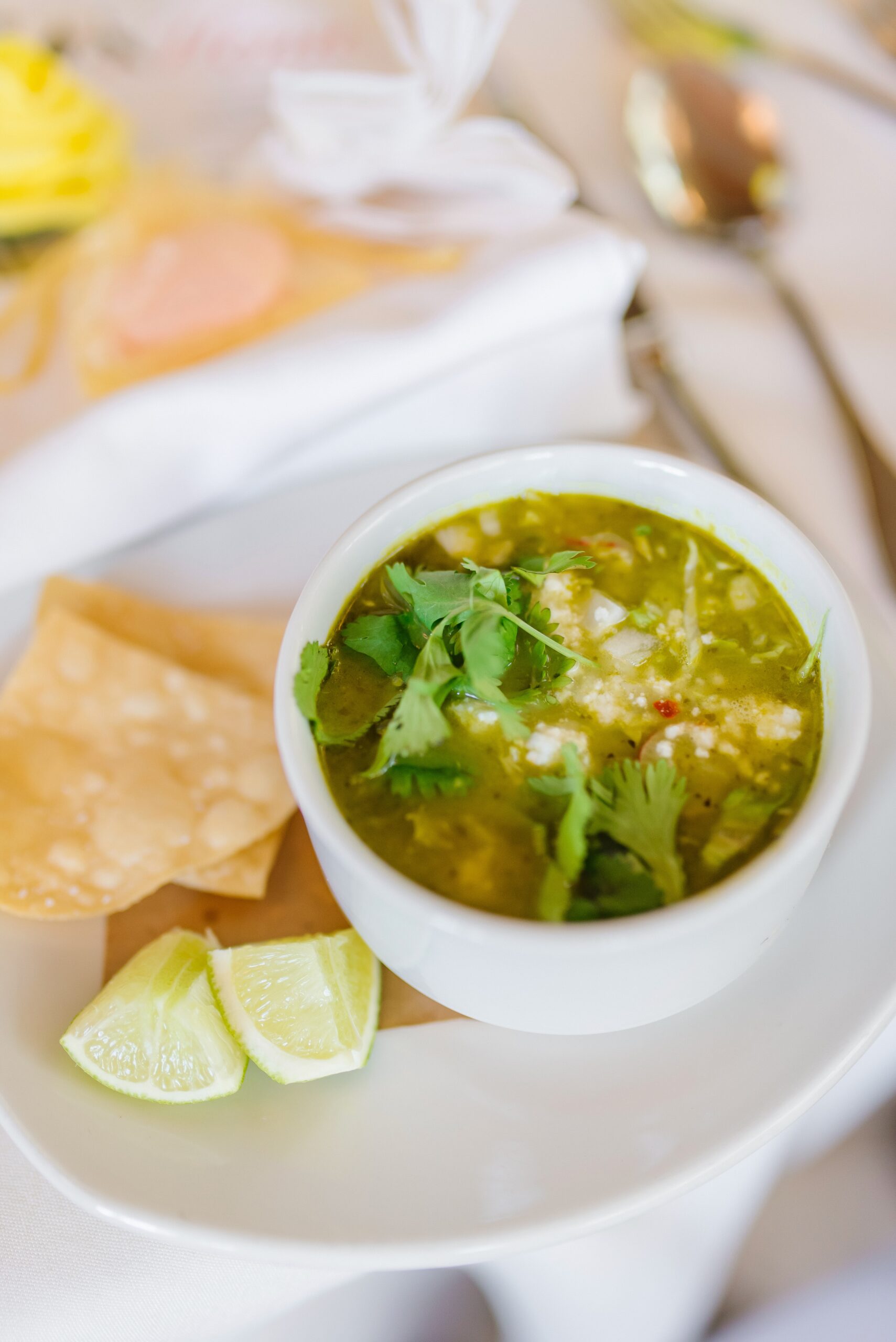 Last but not least was the food. We had a set menu that our guest could choose from and the Grove knocked it out of the ball park with their dishes. From the appetizers, to the main course our guest were able to enjoy a wonderful sit down lunch for my shower.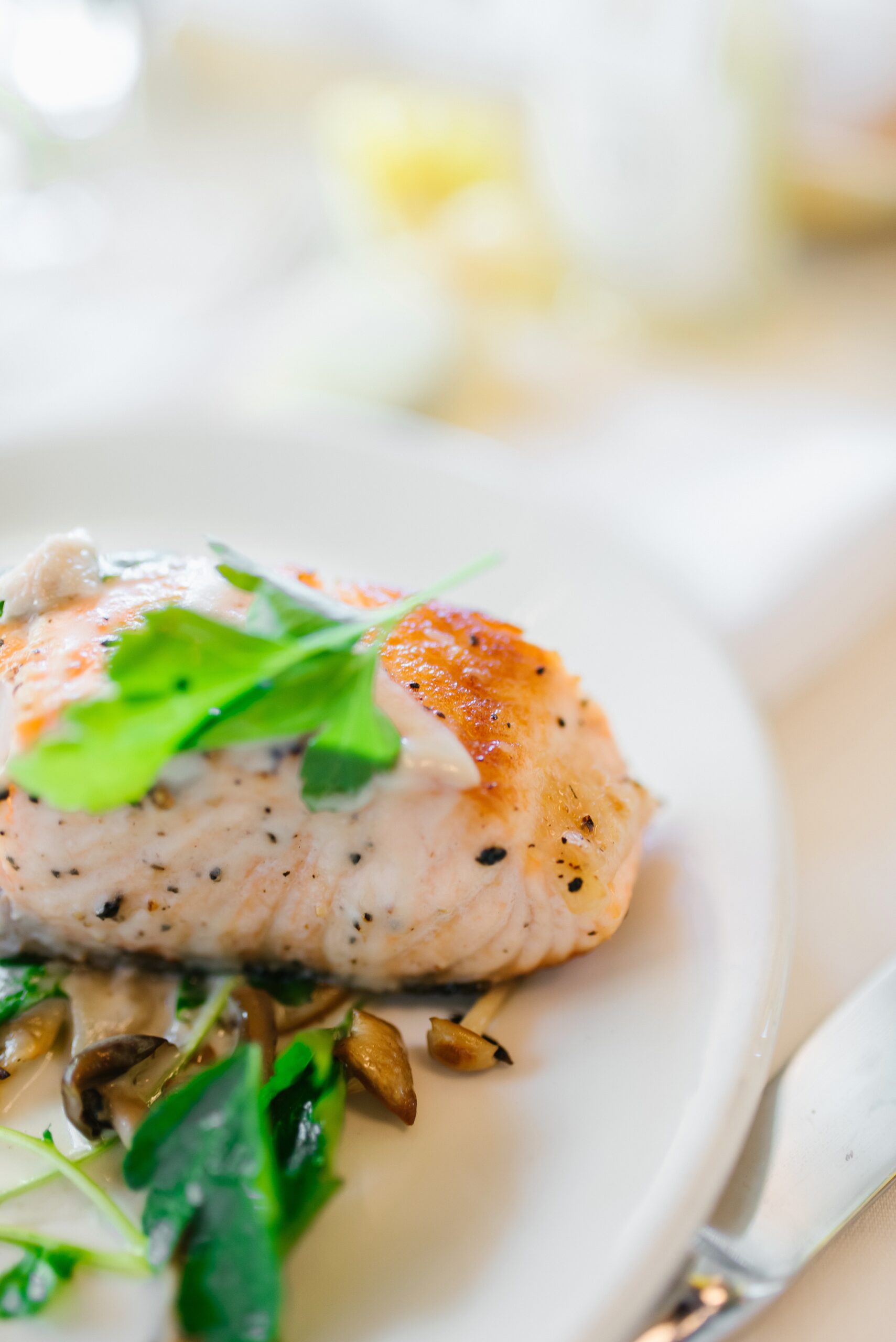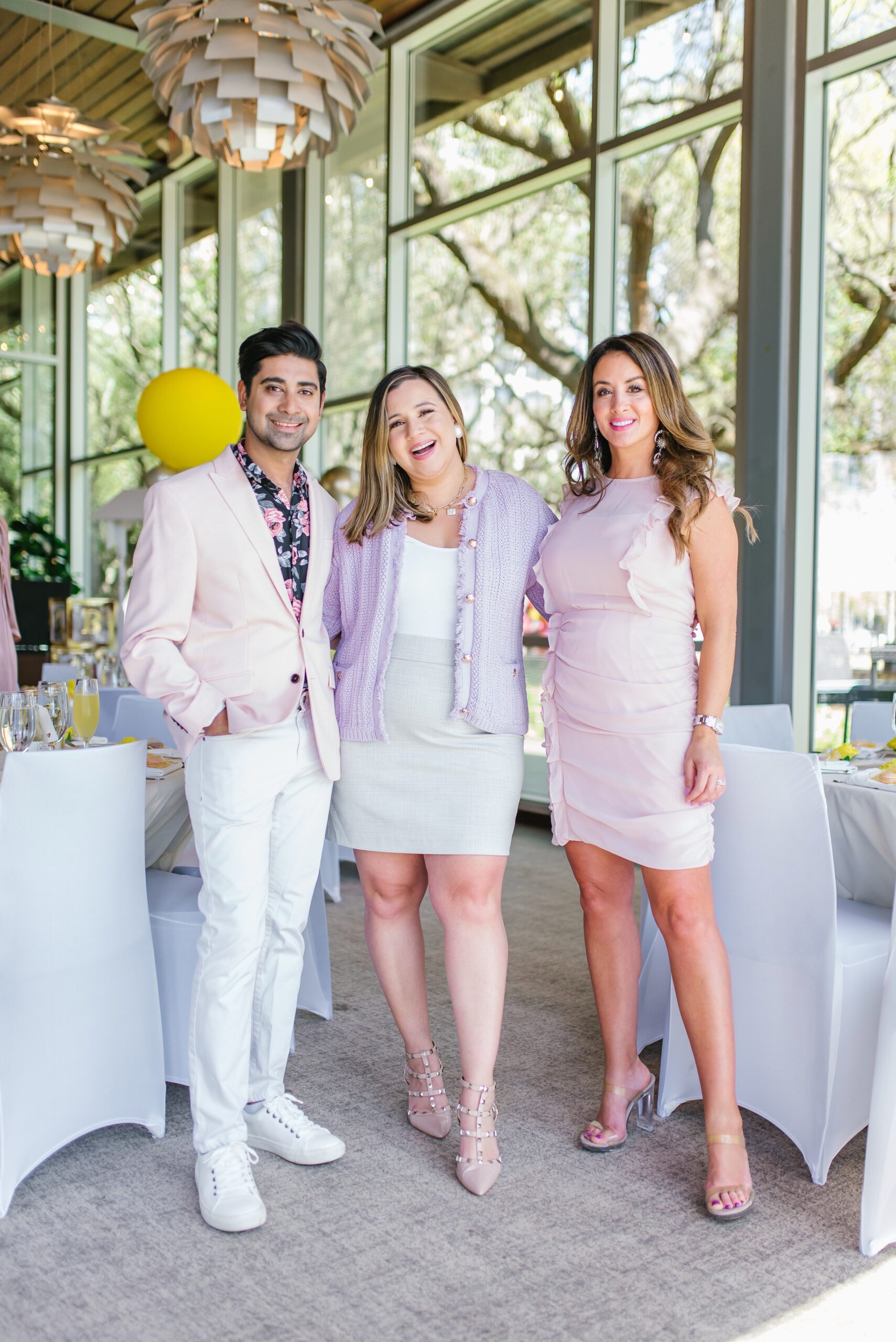 So thankful for these three of my friends above who went above and beyond to cohost my shower. Yash my photographer is pictured on the left, and Nicole and Alley were my hostesses on the right. I couldn't have asked for a better team by myside!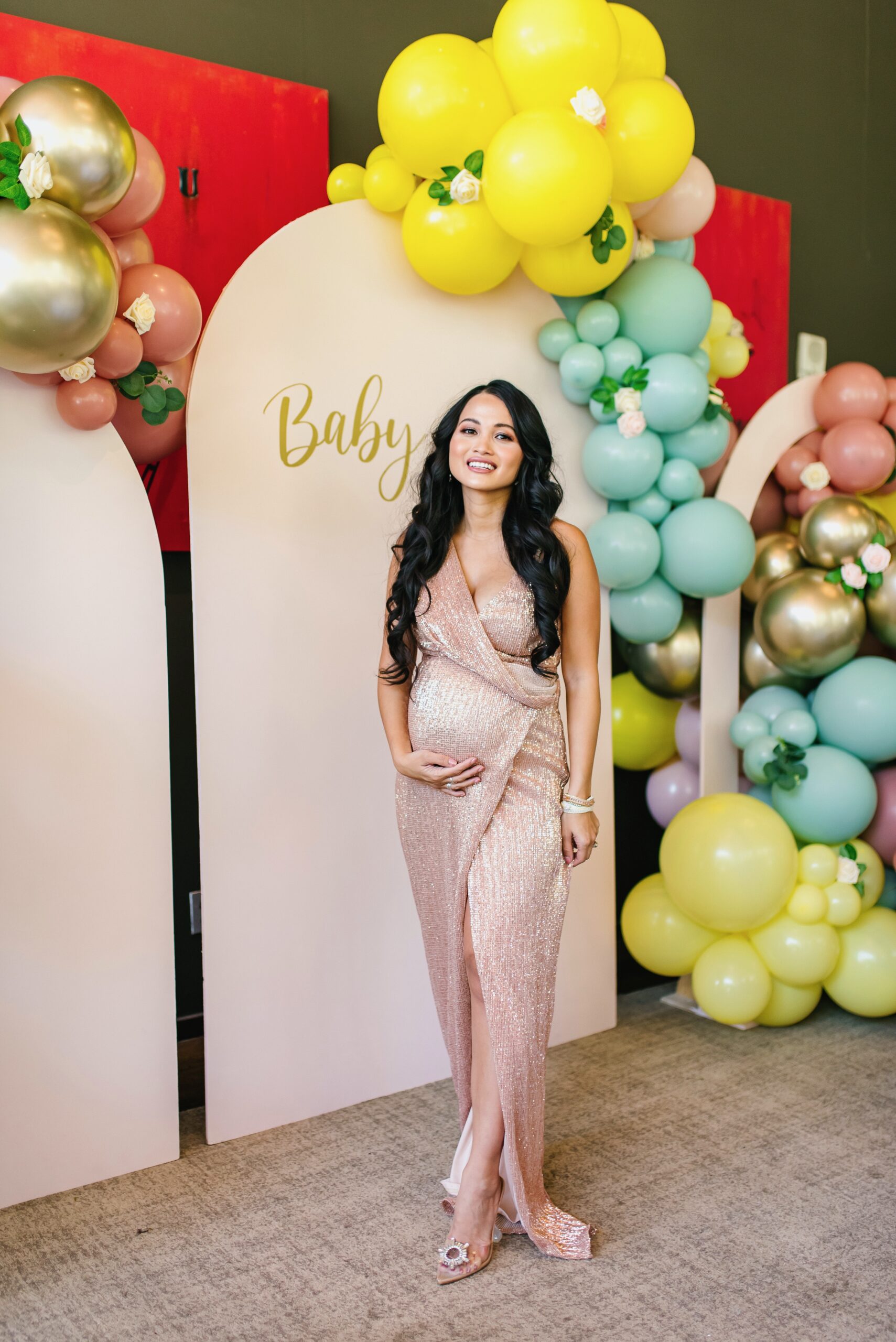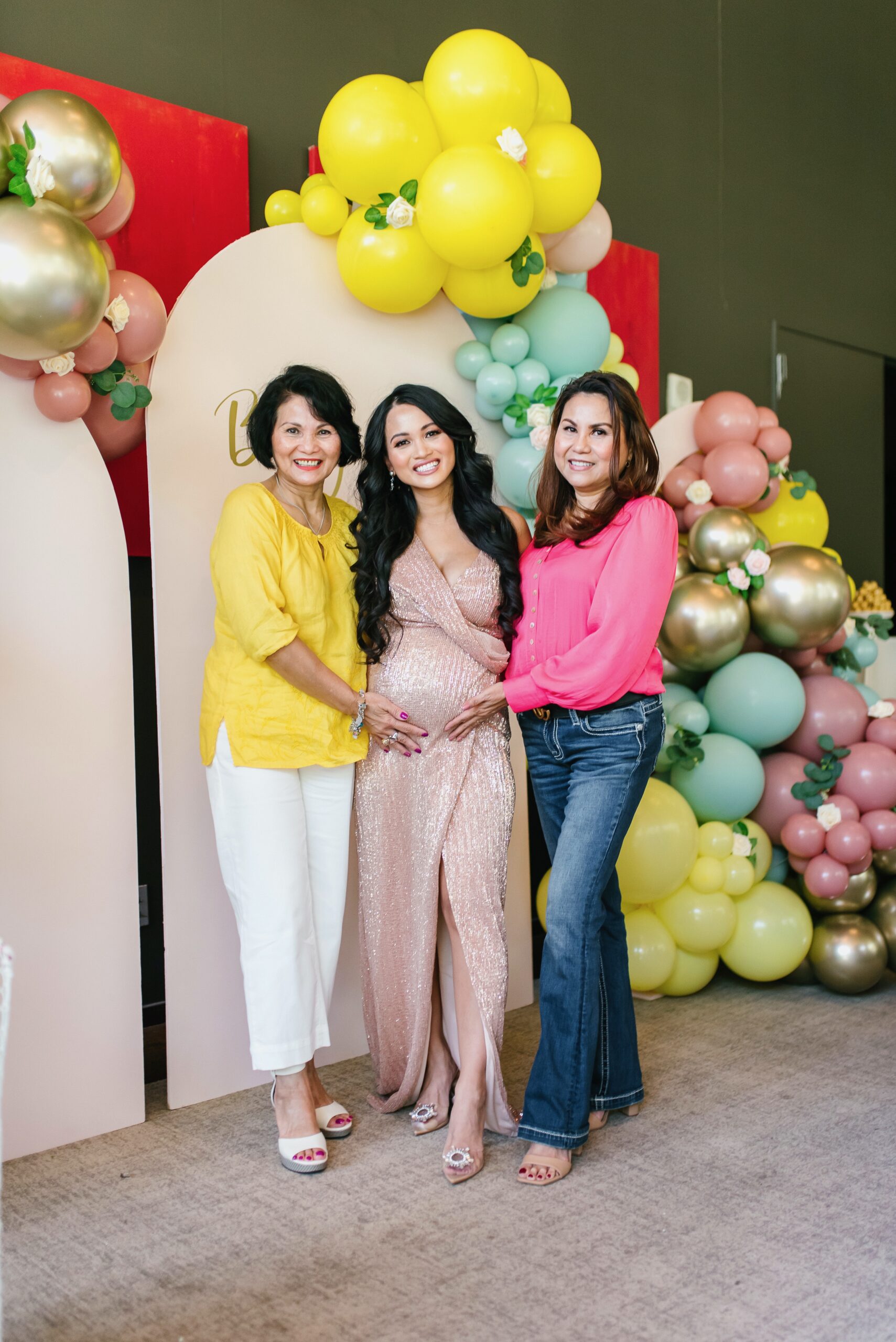 So incredibly thankful for my family who came to my baby shower.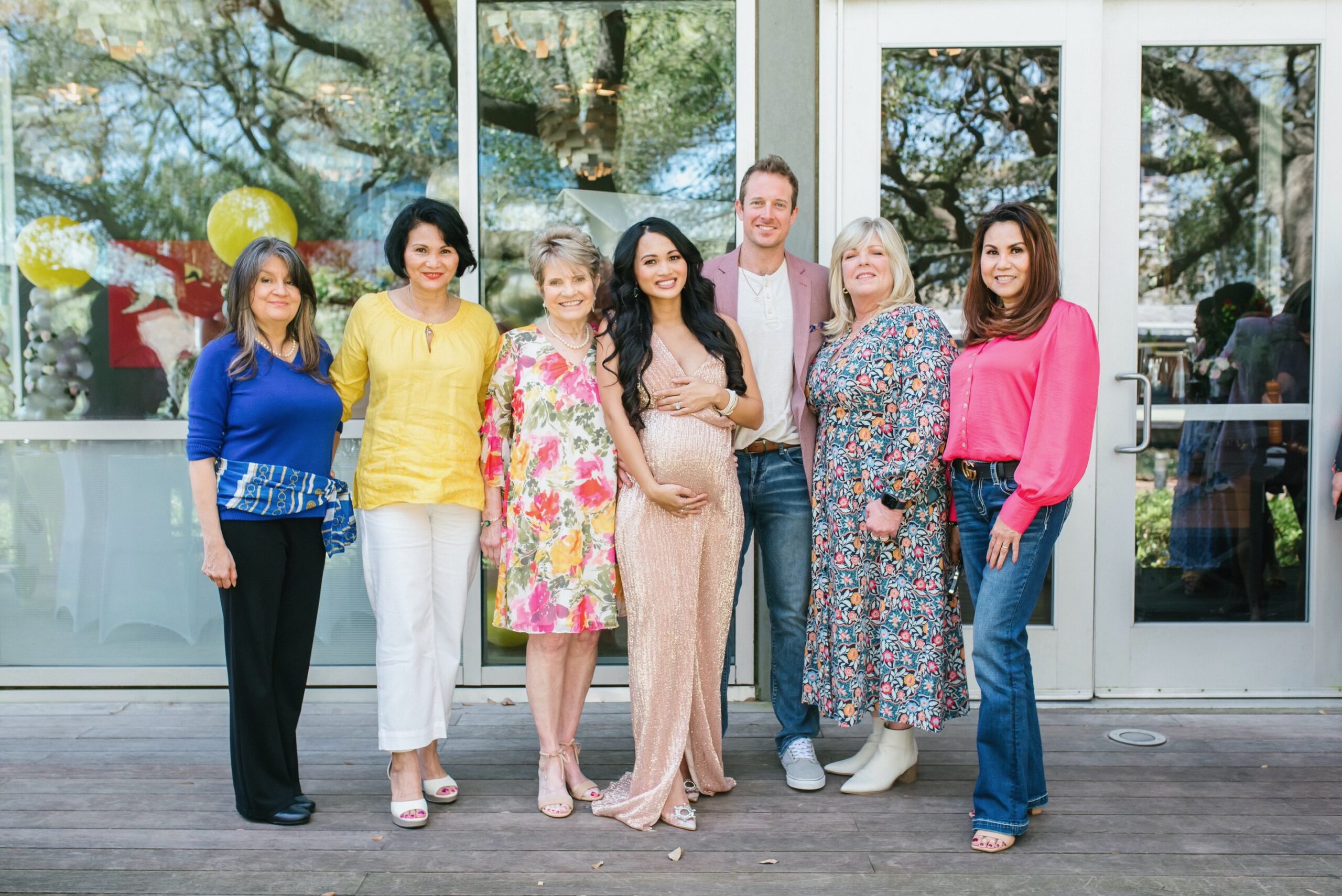 Look at all these gorgeous ladies and gents! Lucky to call them my friends, and so incredibly thankful for their love and support for baby girl!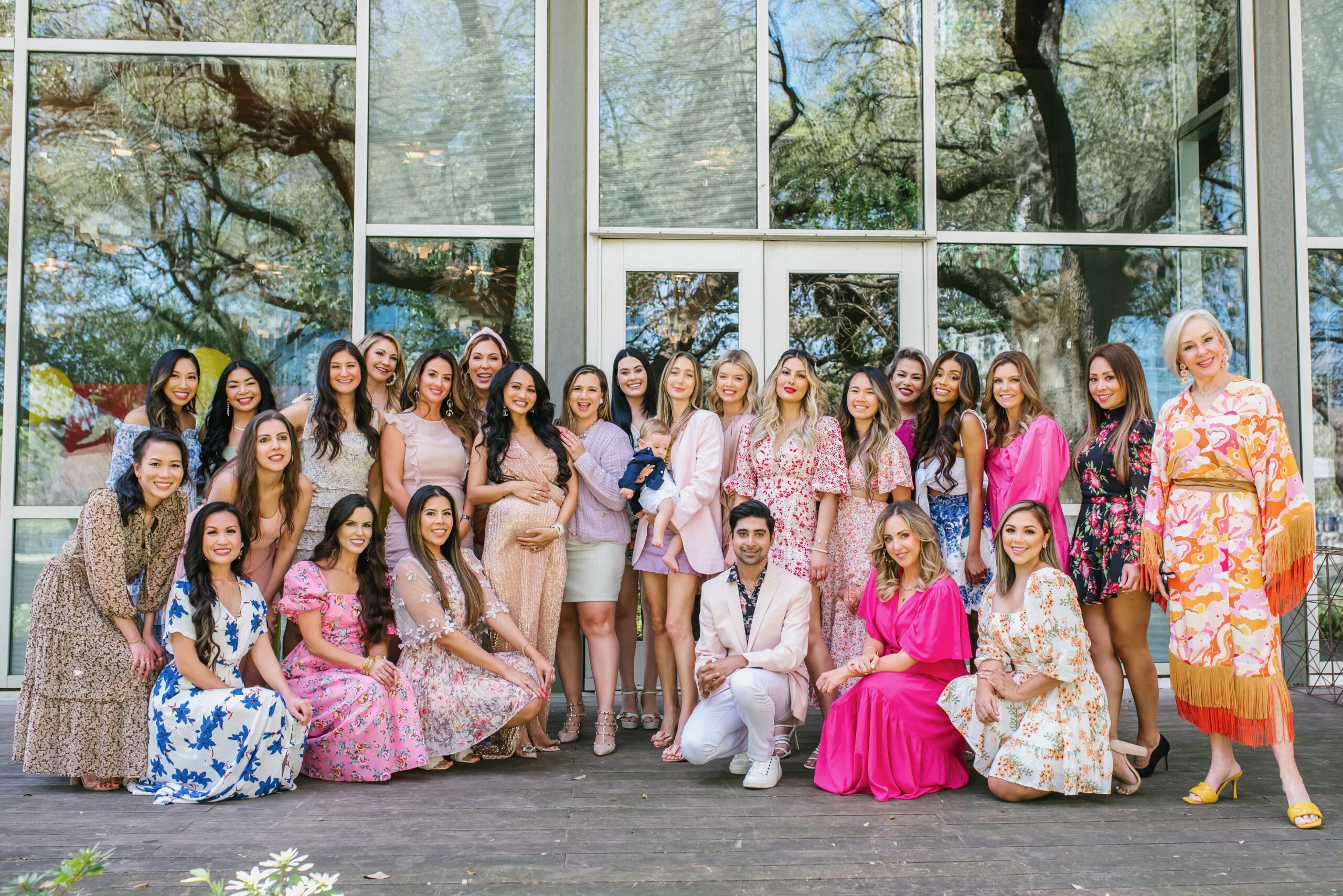 Last but not least an extra thanks to my wonderful hubby who spared no expense to make my dream shower come true. Plus he was there to help set up early while I got my hair and make up done and was the only gentleman outside of Yash to help the shower run smoothly.
Yash was able to get these shots of us outside the restaurant in the garden. It was such a beautiful day  and you could see all the flowers blooming for spring!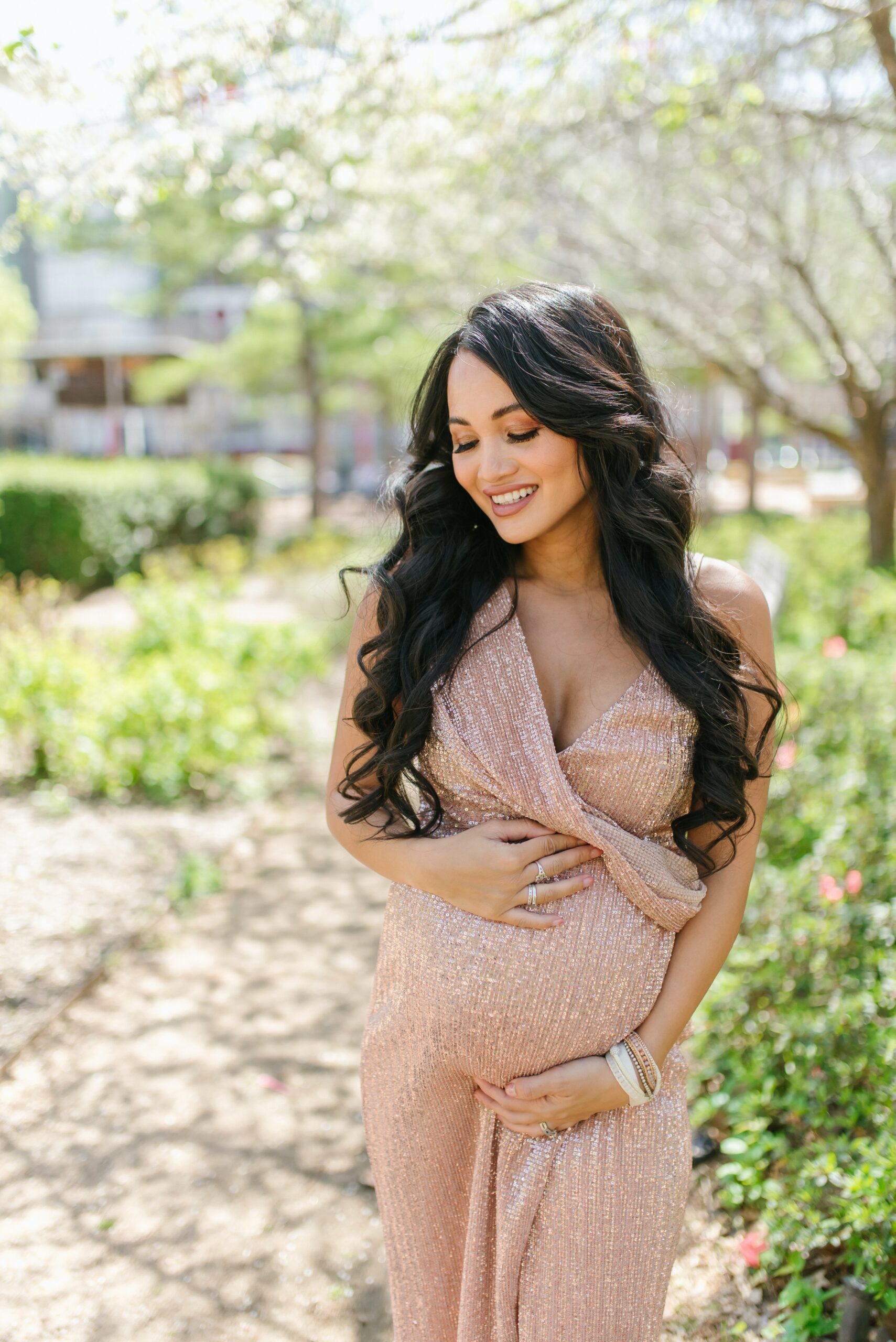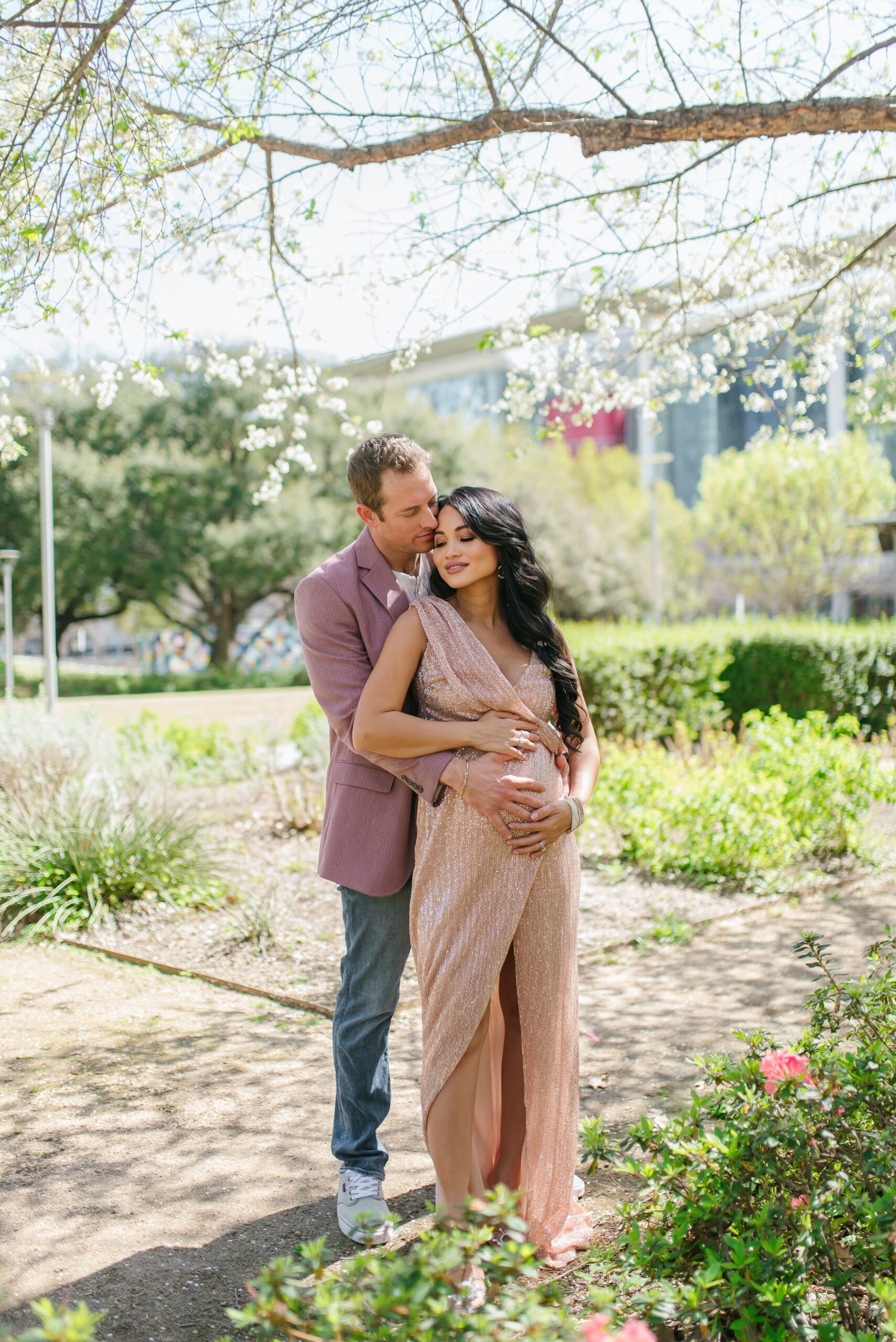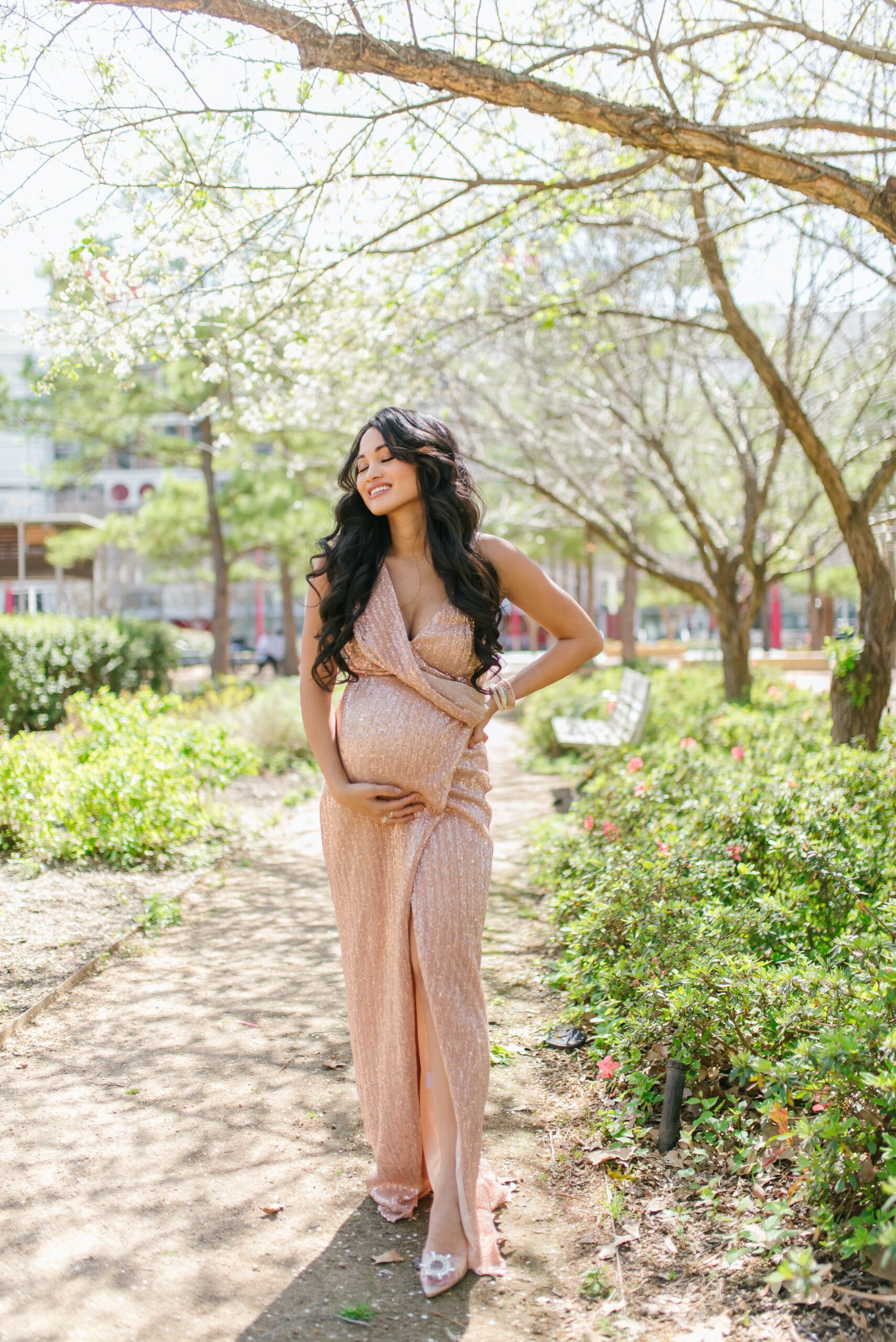 SHOP OUTFIT:

Check out our Gender Reveal below!
P.S. Subscribe for weekly newsletters so you never miss a single post!
Photos by BanAvenue Photography