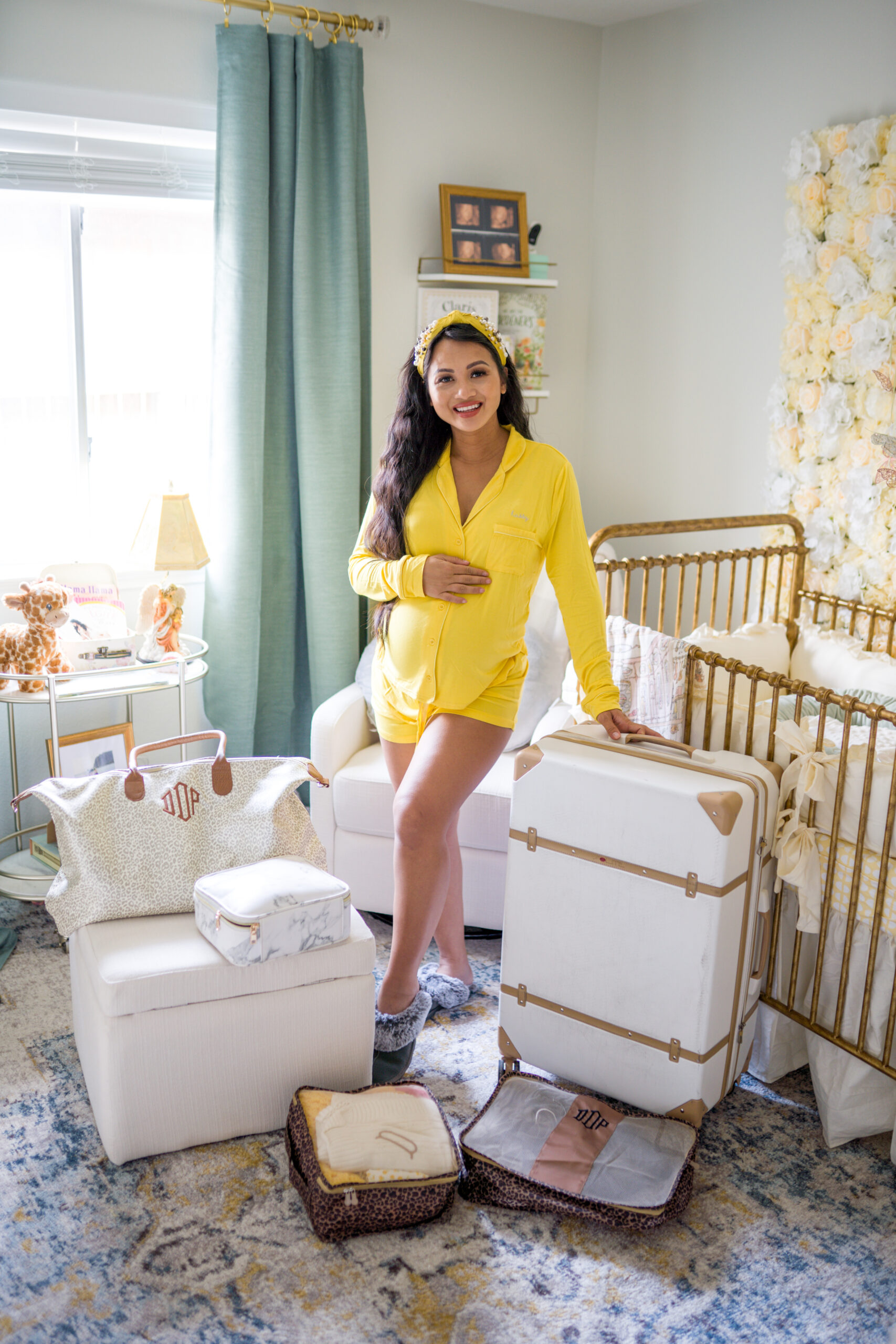 Hi friends,
Hope you have a great week! Officially 35 weeks and we finally packed our hospital bag. This time we are much more prepared than we were seven years ago now that we know what to expect. I remember the one thing I disliked about our first experience was how uncomfortable we were during our hospital stay after delivering our baby. So this time around I added some a few things that would make our stay so much better. Check out What's in My Hospital Bag As A Second Time Mom below!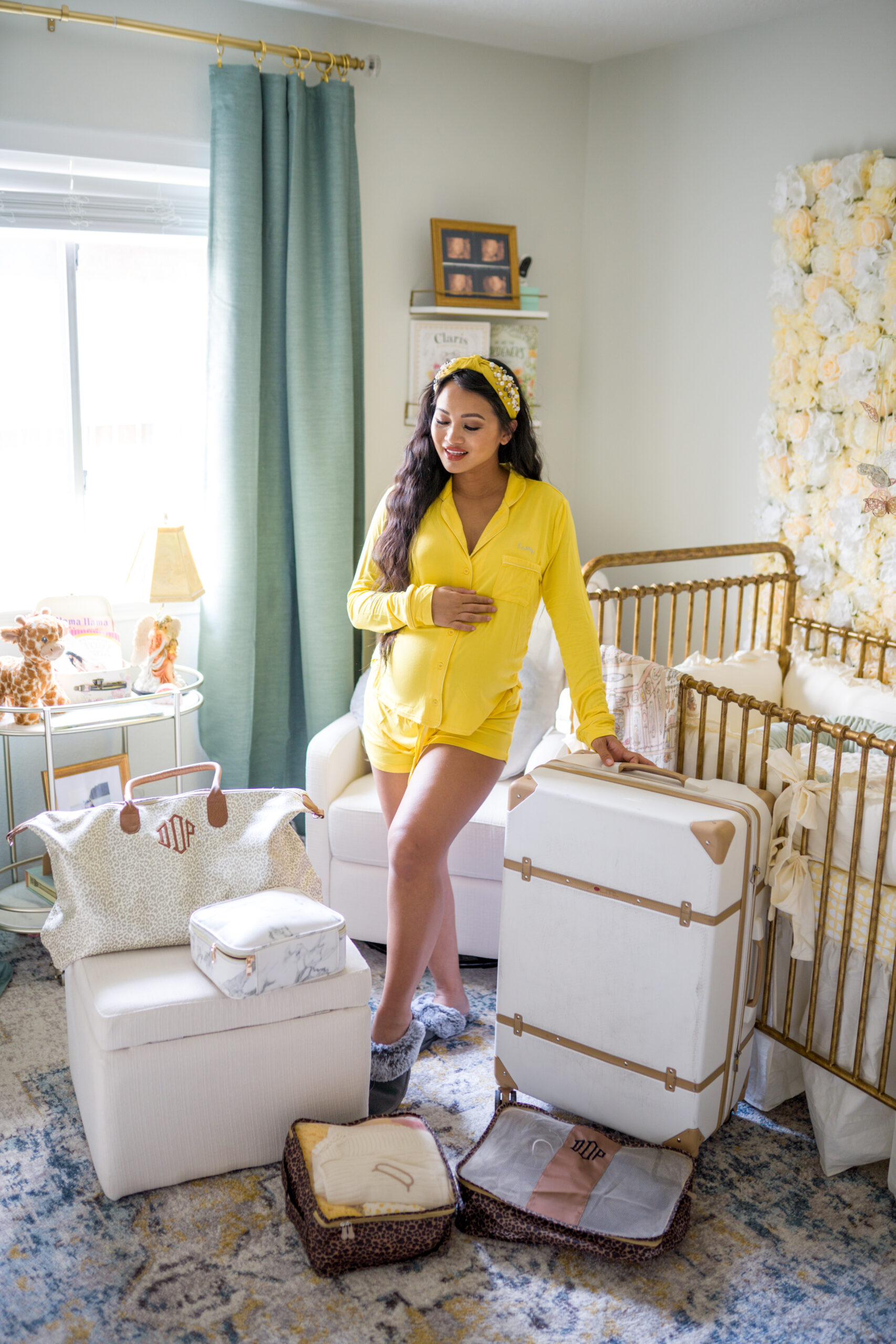 What's in My Hospital Bag:
Hospital Bag Checklist:
For Packing:

Rolling Luggage – Love a good rolling luggage to put baby, hubby, and my things in for our overnight stay at the hospital. Easy to maneuver and load things on.
Weekender/Mom Bag – I love this monogrammed bag as my mom bag. I put all my labor essentials in this bag.
Makeup Case – Best traveling case to store your makeup. It's not a necessity but great for getting ready for photos.
Hanging Toiletry Bag – This is a must especially since most hospital rooms lack counter space in their bathrooms. Having a hanging toiletry bag saves space and is easy to pack.
Packing Cubes – These are so convenient for separating and packing baby's, hubby's, and my clothes and keeping it organized.
For Baby:


Polaroid – For capturing unedited candid moments during this special time.

💛

Baby Monogram Blanket /Swaddles  – Great for taking baby hospital photos
Welcome sign –  For baby announcements
Car Seat/Stroller – We got the Doona because it's an all in one and so much easier to transport than carrying a car seat. That was one thing I wish we had seven years ago when I had Jayden. I still remember the pain of having to lug a car seat around.
Portable Sound Machine – This is great for white noise for baby since hospital rooms are not always the quietest areas for sleeping babies.
Going Home Outfit – This is a great two piece set to bring for baby's going home outfit.
For Mom:
During Labor:

After Labor:

For Dad:


HOW I ORGANIZED MY HOSPITAL BAG:
For my hospital bag I separated the things I need for labor in my mommy weekender bag, and the things for our stay at the hospital in the luggage. That way we don't have to bring it in until after I deliver. I separated all of our clothes for baby, hubs, and mine in separate packing cubes for better organization.  I brought my LV tote because it has all my other travel essentials and one of my favorite travel bags. To see what I pack in my LV check out the post below!
 
SHOP POST:

Excited for baby girl's arrival and we are ready for her. I hope this post helps for any expecting moms out there. Thanks for stopping by!
For more pregnancy post check out these below!
P.S. Subscribe for weekly newsletters so you never miss a single post!