Thank you Springfree Trampoline  for sponsoring this post. As always all thoughts and opinions are mine alone.
Hey friends!
Hope you are doing well! I am loving all the colder weather we have been getting down here in Houston. We love spending our time outside more now that the weather has been so much nicer. Jayden has been asking me to go camping, and since we didn't have any upcoming trips planned I decided to take the experience to our backyard. I got a little creative and created this camping experience complete with a tent in our Springfree Trampoline! Check out more of our camping under the stars DIY with Springfree Trampoline below!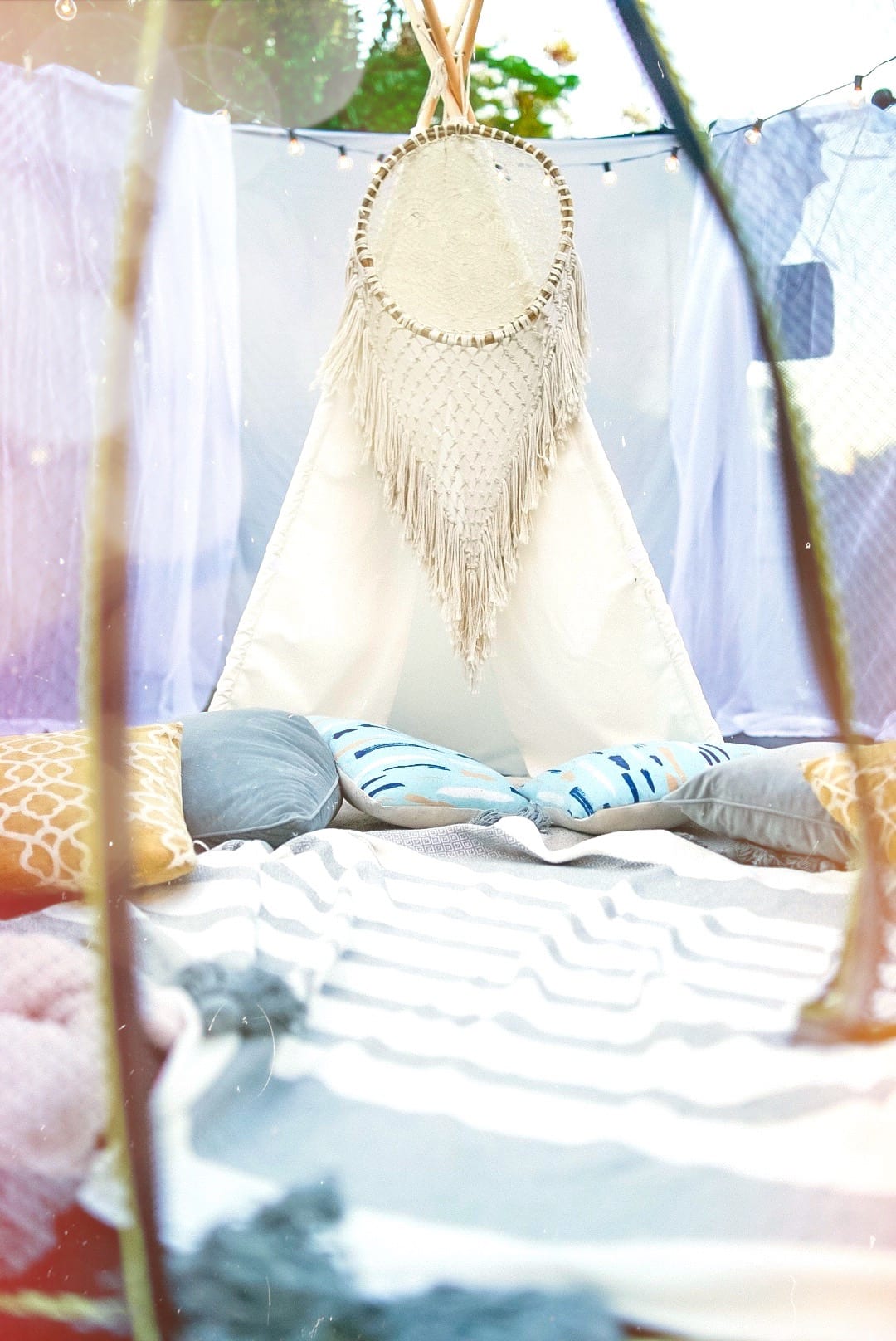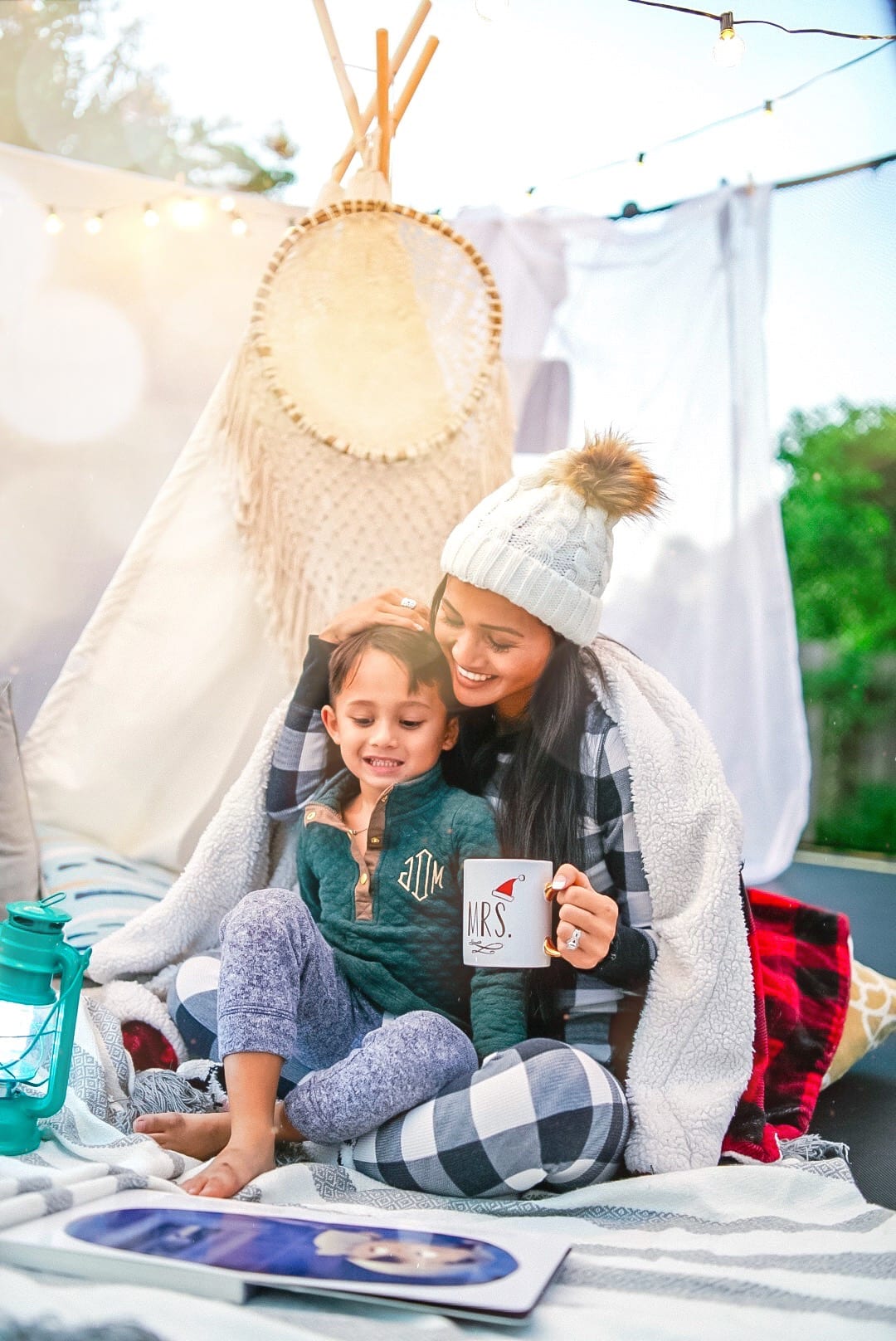 Camping Under the Stars DIY:
A year ago we got this Springfree trampoline and we absolute love it. You can read or review here. It's a big hit when Jayden's friends come over and when we have parties for the little ones. So when I created this camping set up in our backyard  it just added more value to how versatile our trampoline can be.
Camping under the stars DIY set up was easy. We brought out our favorite blankets and pillows and laid them out like a palette. I took old sheer curtains and used clothespins to secure them to our trampoline.  Then we strung lights around to give it a magical affect! I highly recommend using outdoor Christmas lights because they are more durable. If you want the full camp affect, you can add the trampoline cover on top. It's perfect to watch an outdoor movie on a projector too!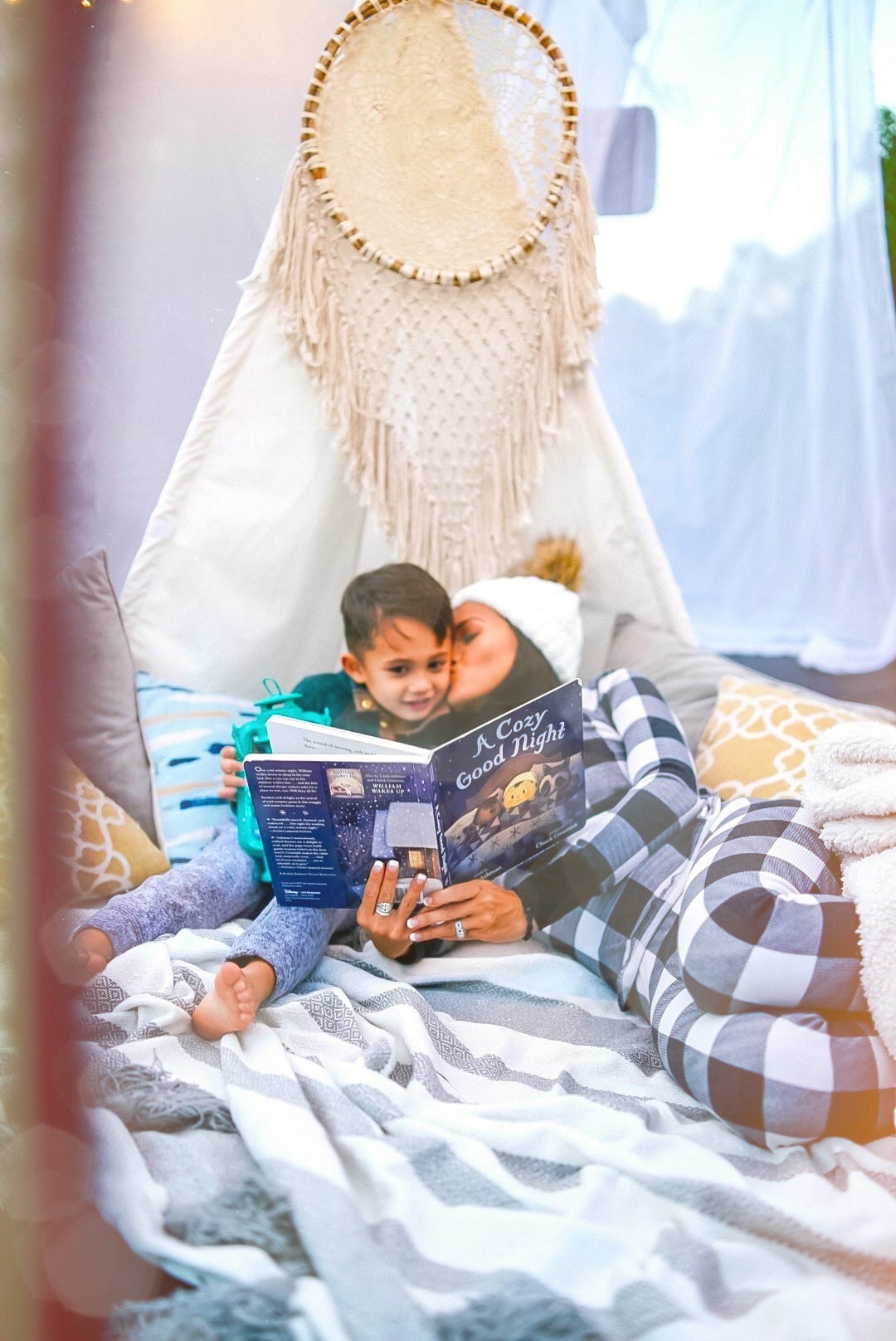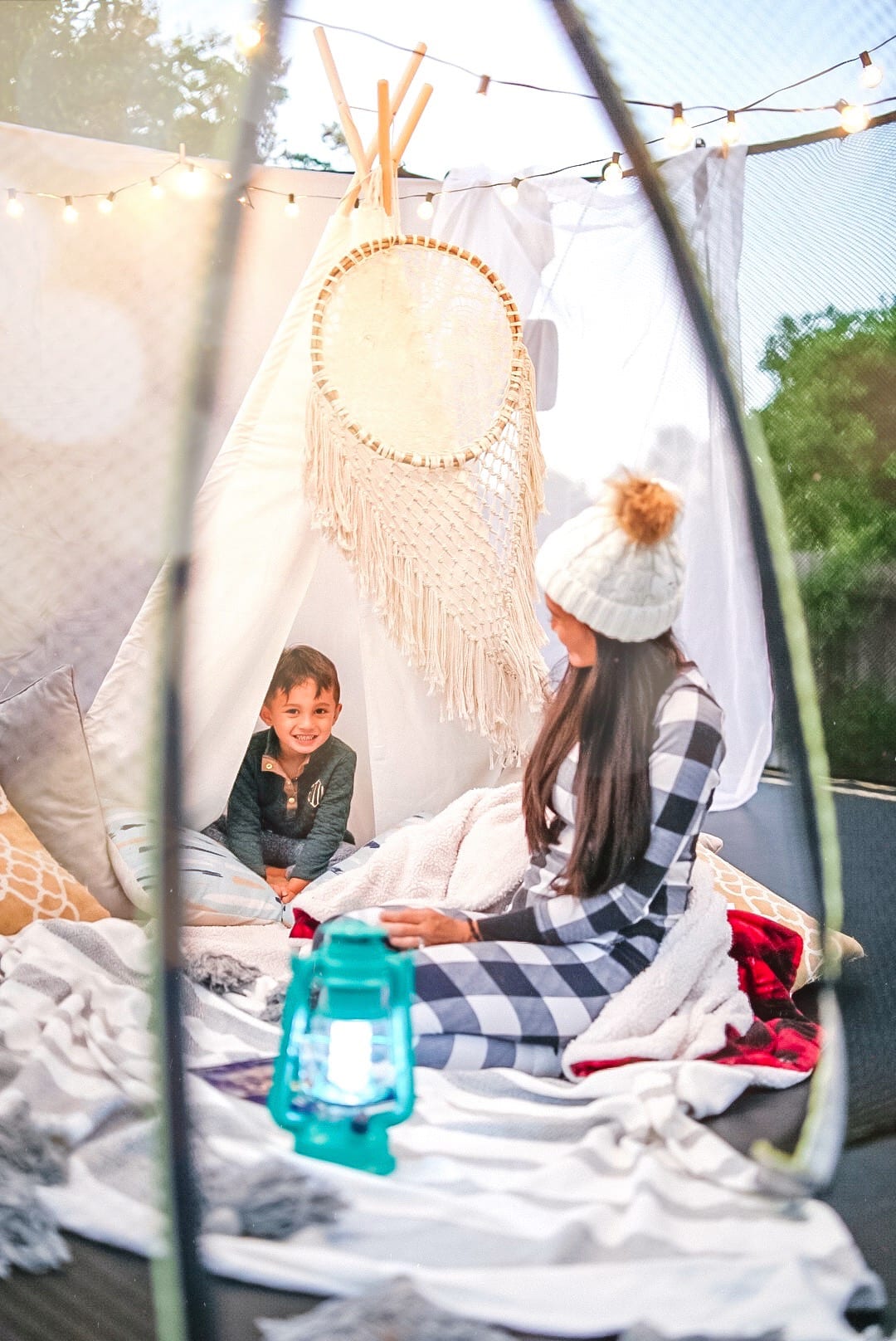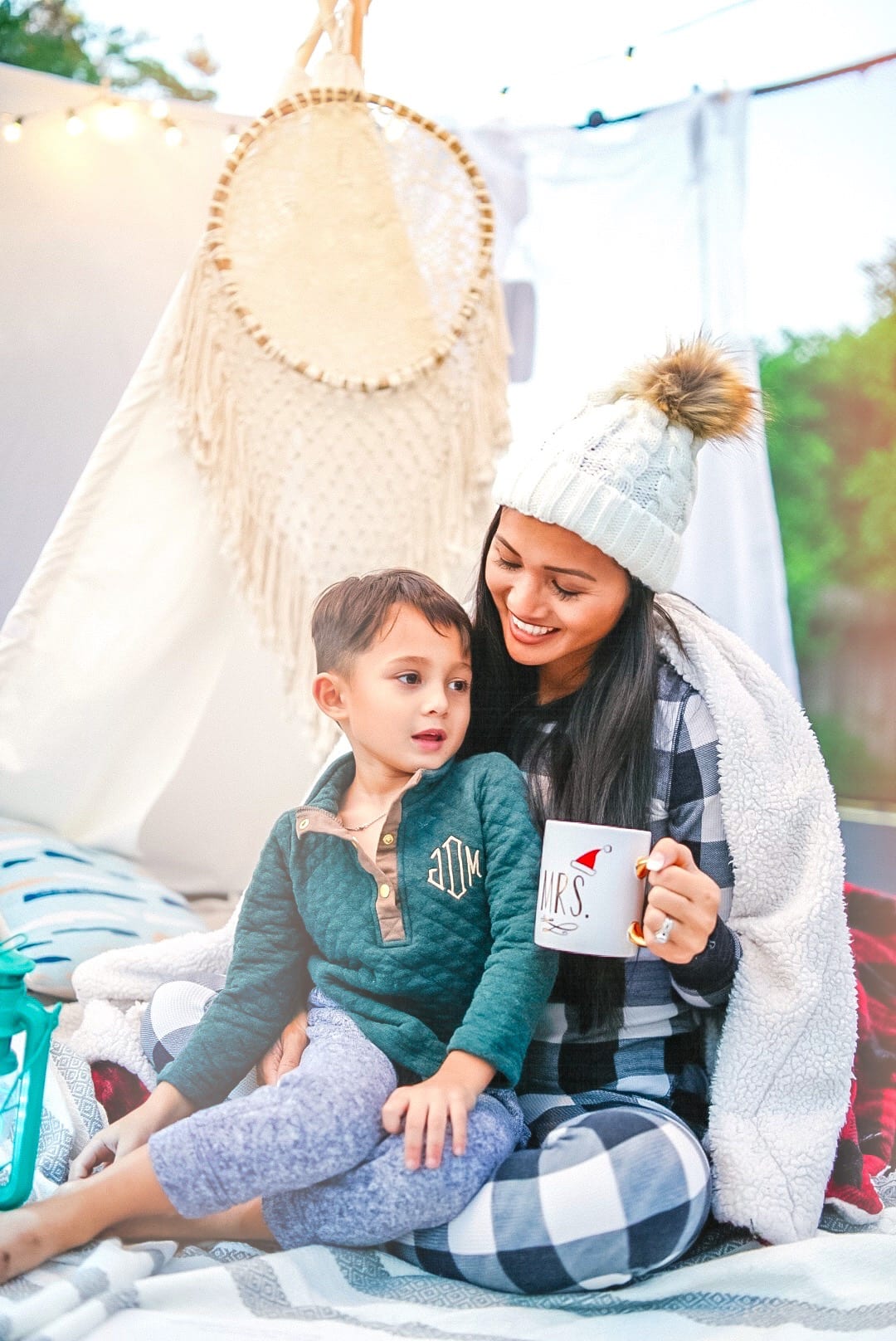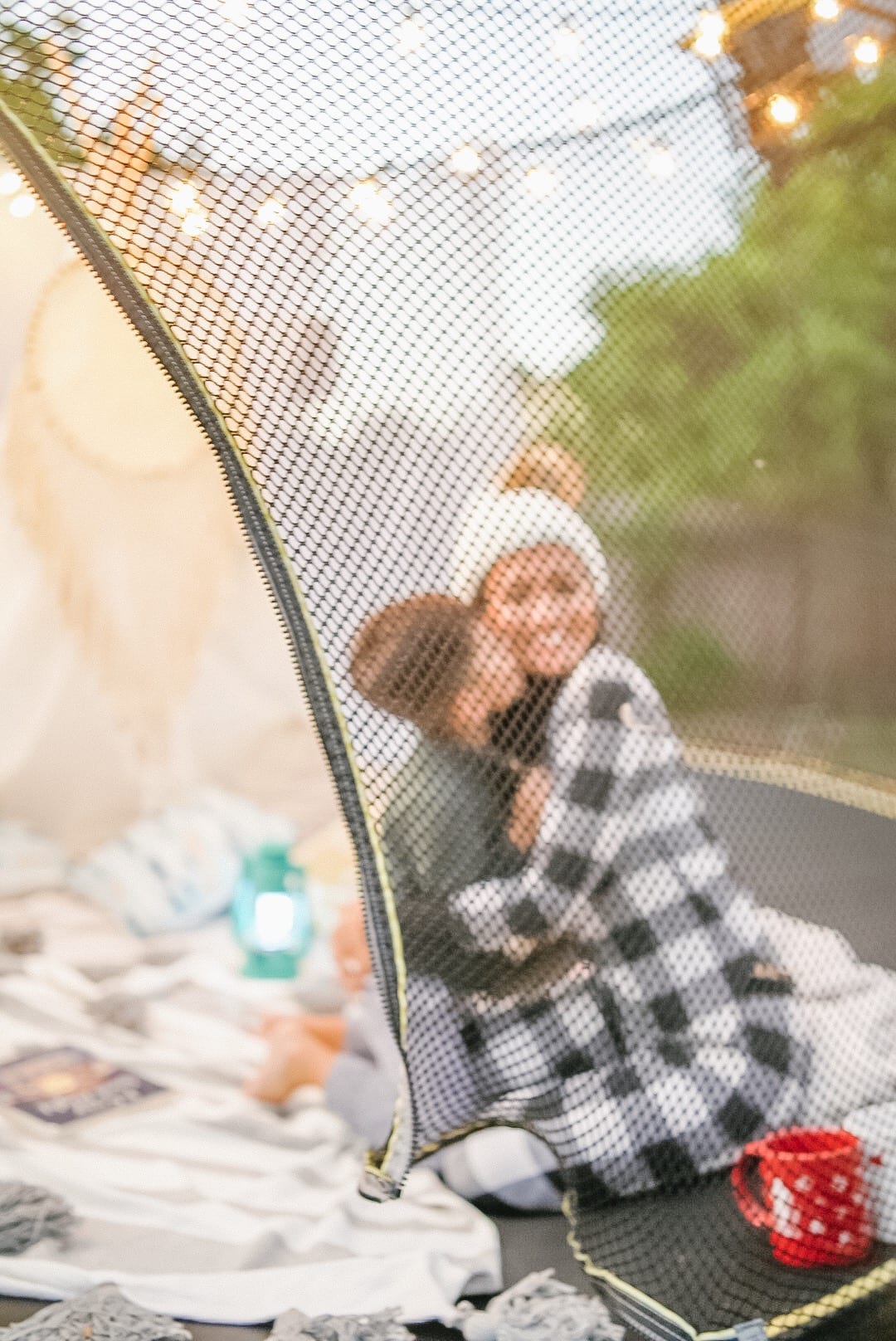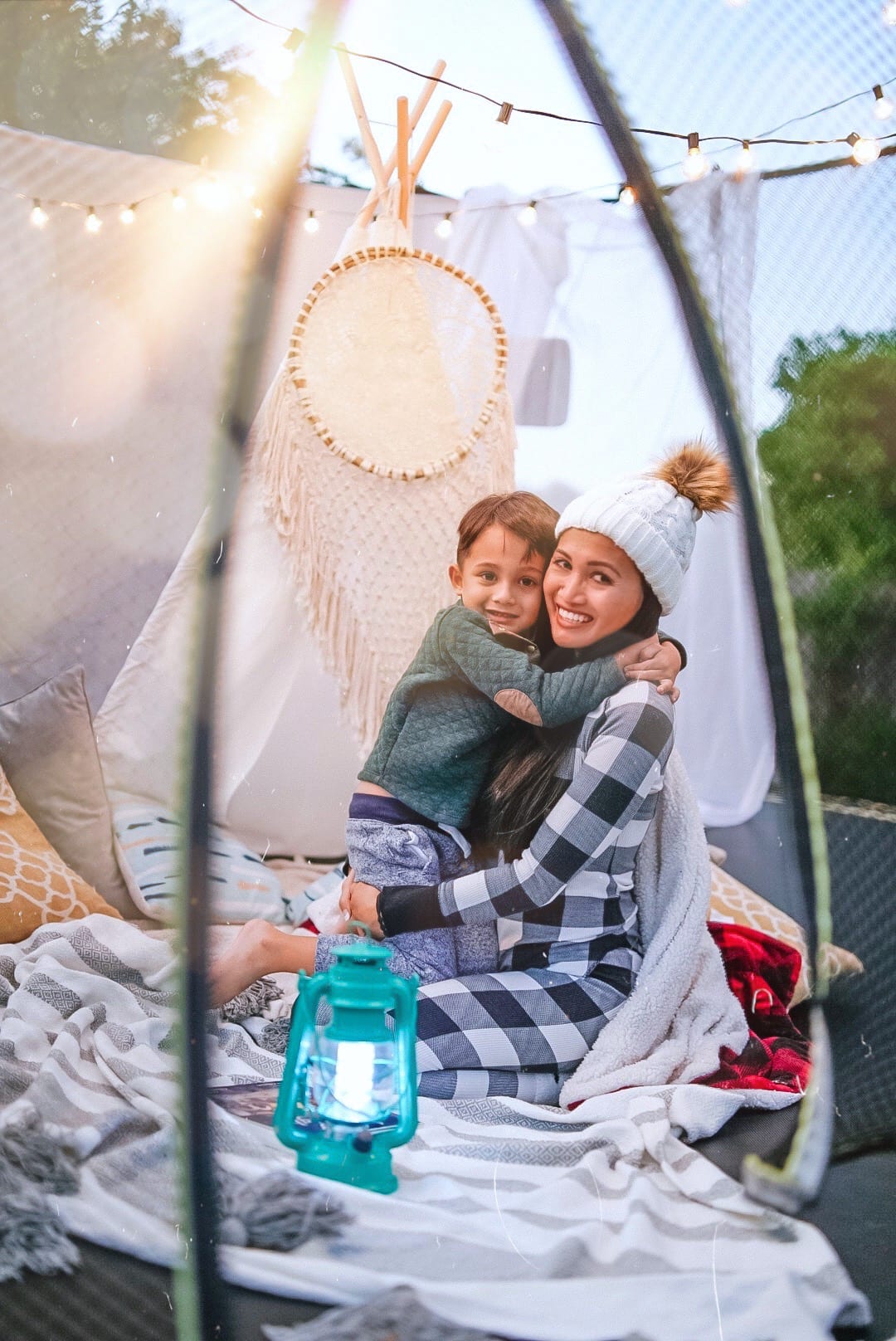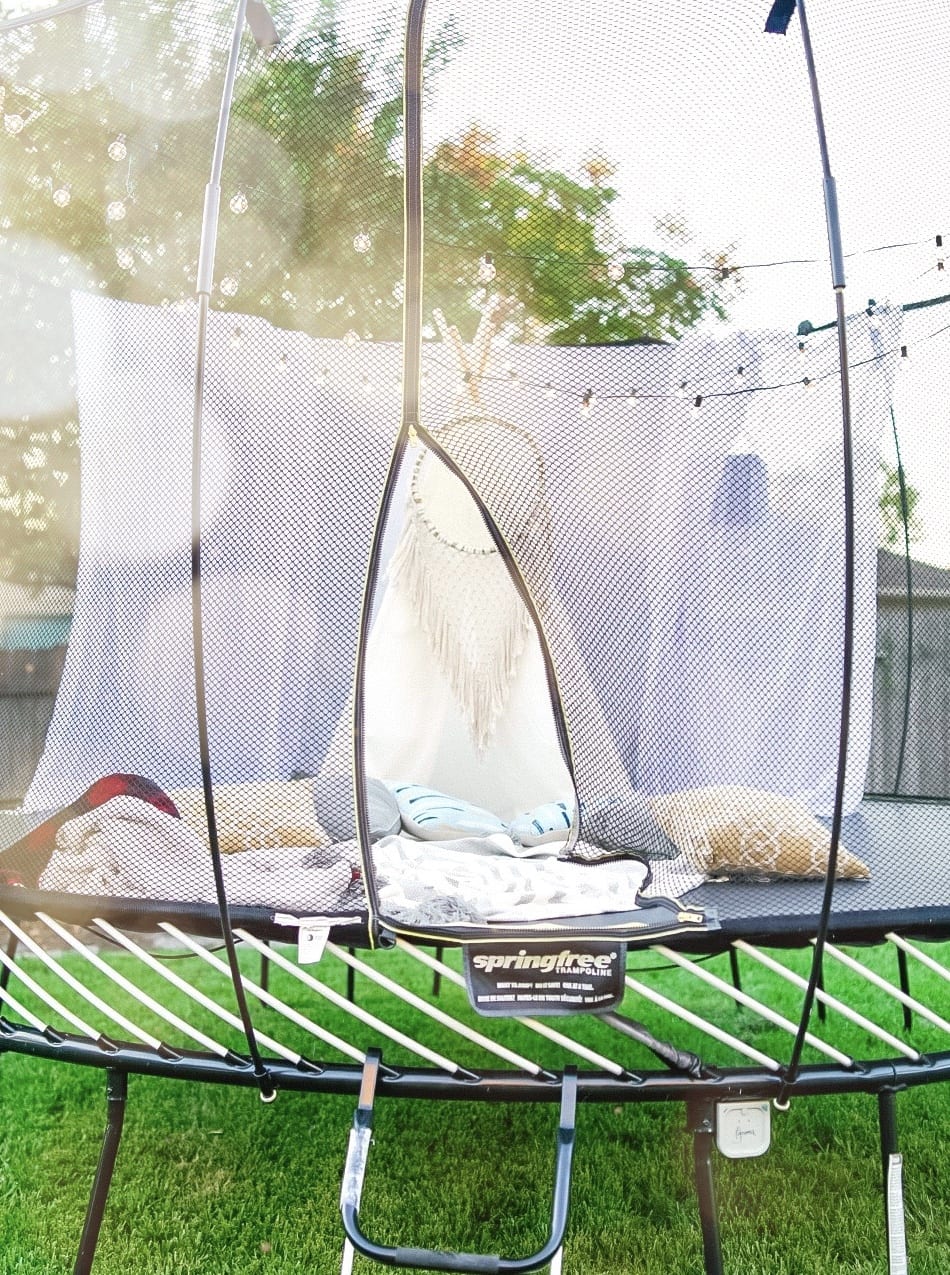 We love using our trampoline to camp under the stars because it's so comfortable. We don't have to worry about sleeping on the ground and the bugs that come along with it, and it's just more fun! It's like having your own fort outside. We love our Springfree Trampoline not just because it's the best and safest high quality trampoline out there, but also because it's so versatile and grows with us and our growing imagination.
If you are looking to get a trampoline for your kids this Christmas or for their birthdays I highly recommend checking out Springfree Trampoline!  Plus, they are customizable to some of your favorite colors. Check out their holiday specials and they even have a Houston location so you can test it out for yourself! I hope you enjoyed this easy and fun camping under the stars DIY. Thanks for stopping by!
.
P.S. Subscribe for weekly newsletters so you never miss a single post!