This is a sponsored conversation written by me on behalf of Church & Dwight. The opinions and text are all mine.
Hey friend,
Hope you are having a great week! Can you believe Thanksgiving and Christmas are just around the corner? We've already put up our Christmas decor this year and we cannot wait to host our first Thanksgiving in our new home. With it being a busy time of year with plenty of family and friends coming over, I am sharing some things I do to cat proof my home for the holidays. I love my cats but I don't want it to smell or look like I have multiple cats in my home. Check out my tips in how I cat proof my home for the holidays below!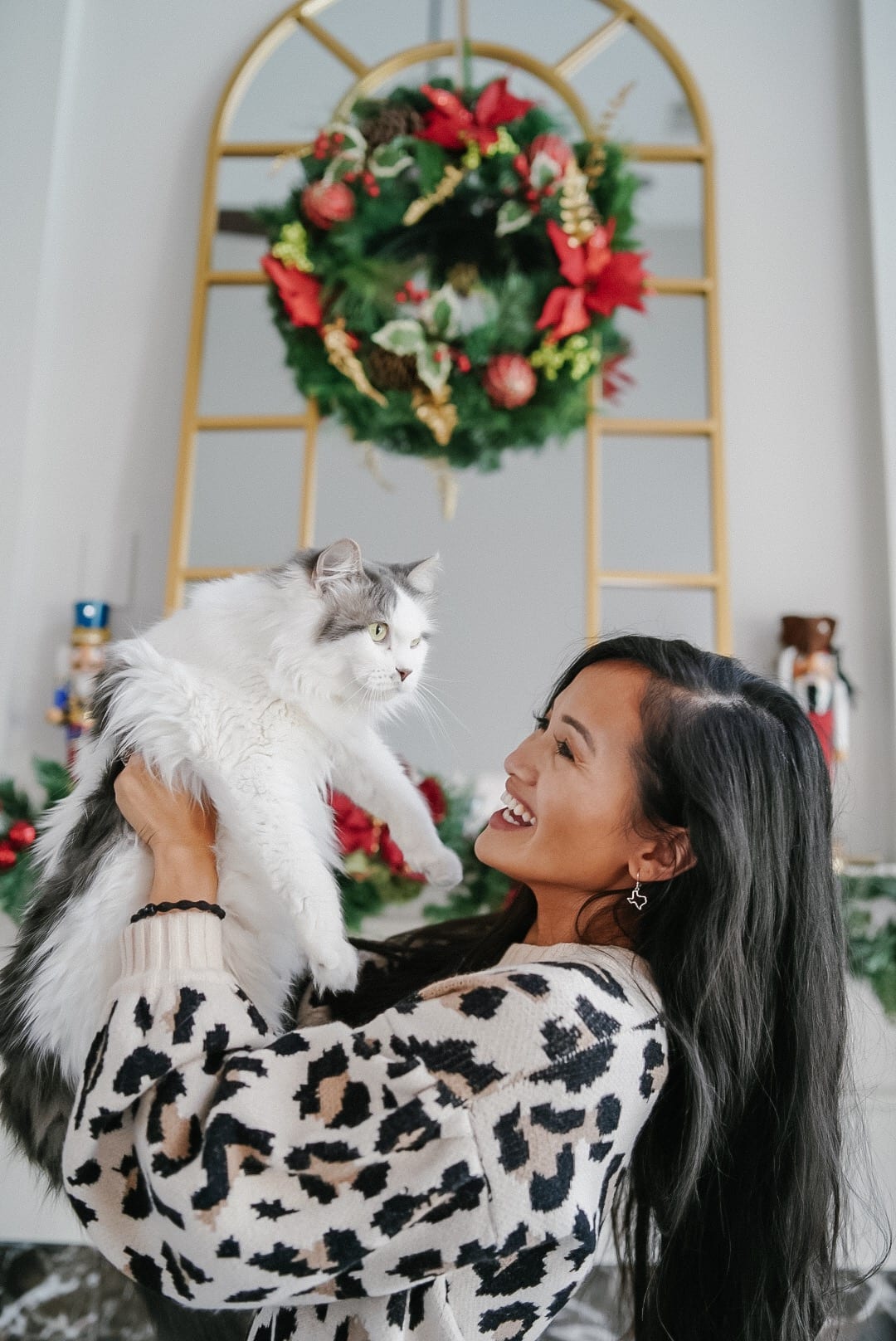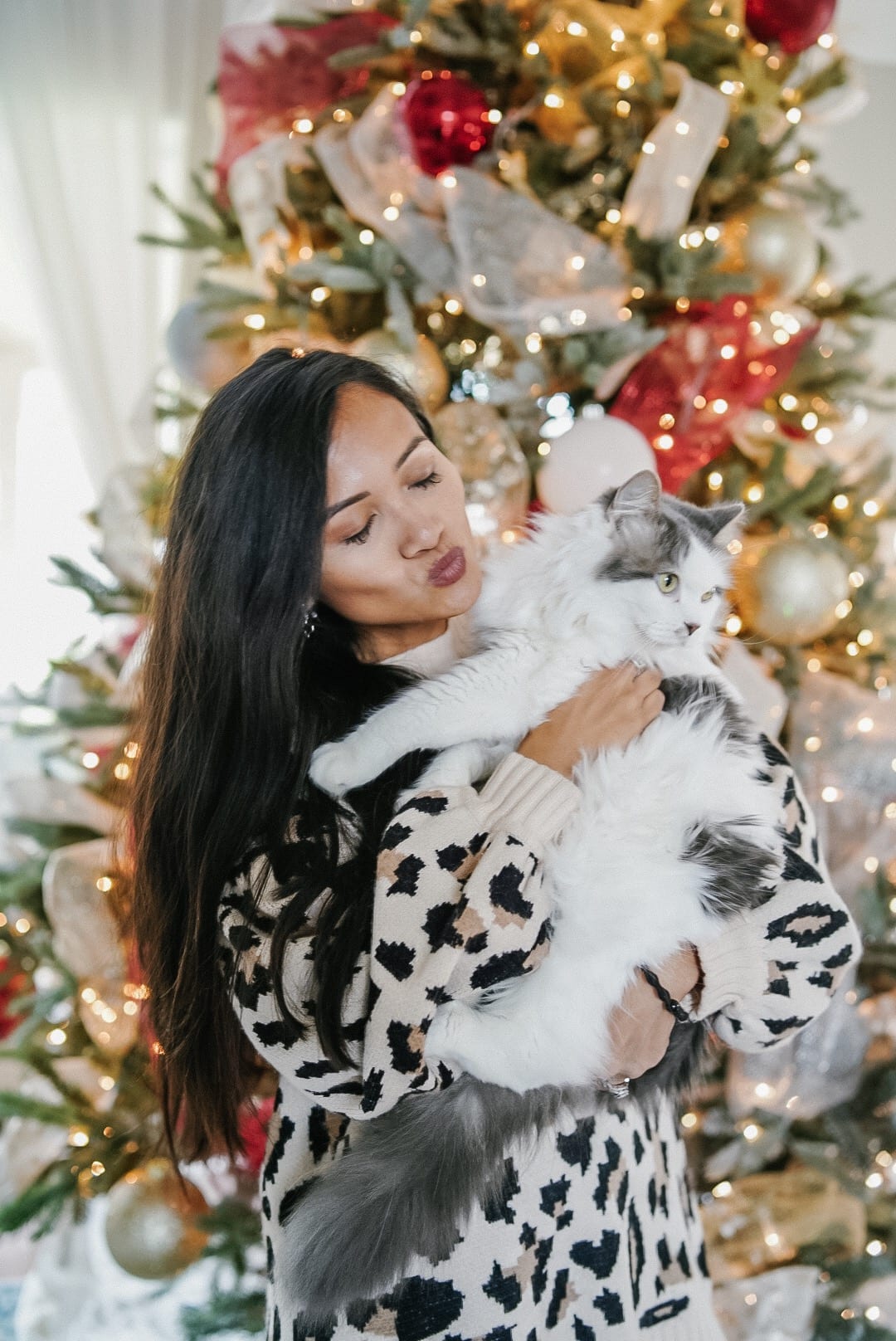 4 Tips to Cat Proof Your Home For The Holidays
Invest in an automatic robot vacuum. We got this

robot vacuum

as a house warming gift and fell in love. We run it every day and it helps pick up all the hairs and fur balls from our pets. It's great if you have long haired cats like I do that shed constantly. We have wood floors and we never have to sweep with our robot vacuum. It keeps our floors so clean you wouldn't even think we had pets if you came over.

Prevent your cats from climbing on your tree or getting into your Christmas decor by using these harmless pet training deterrents. I have an

automatic motion detector water spray

that I use and a

sonic pet training alarm

that beeps when the cats get near. This is a great way to train your cats not to get on a certain area in your home and ruining your Christmas decor. It prevents them from getting on the counters too!

Use a dust-free cat litter to help reduce airborne dander and other nasties when you scoop! I use

ARM & HAMMER™ Cloud Control™ Clumping Cat Litter

because it has a hypoallergenic, light scent and is 100% dust-free so you can breathe easy. It's a breakthrough litter that controls the cloud of dust, dander, and nasties when scooping the litter box.  ARM & HAMMER™ Cloud Control™ Clumping Cat Litter controls the cloud of nasties so what happens in the litter box, stays in the litter box and not all over your home! Visit the PetSmart website to buy

ARM & HAMMER™ Cloud Control™ Clumping Cat Litter

online or visit a PetSmart store near you.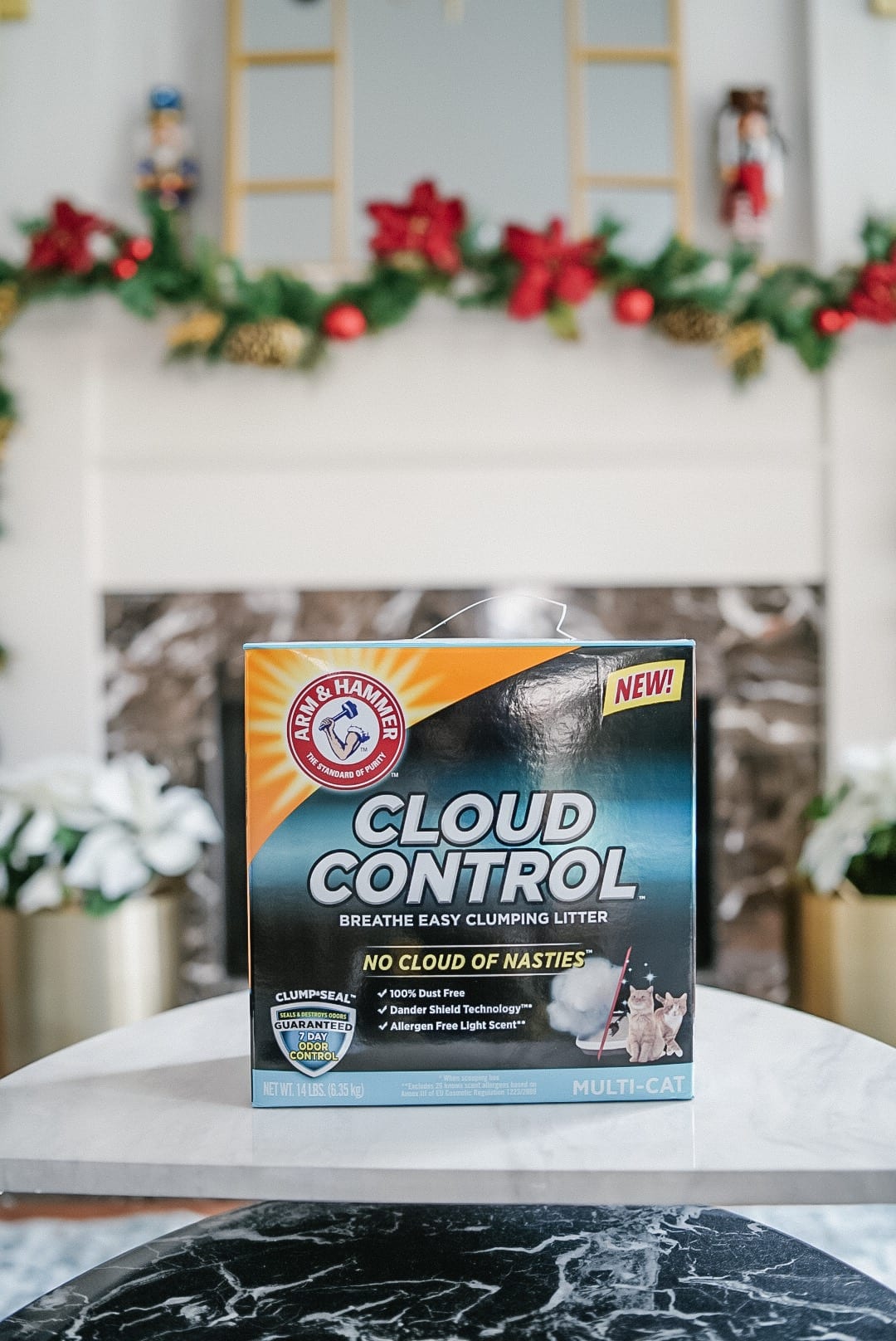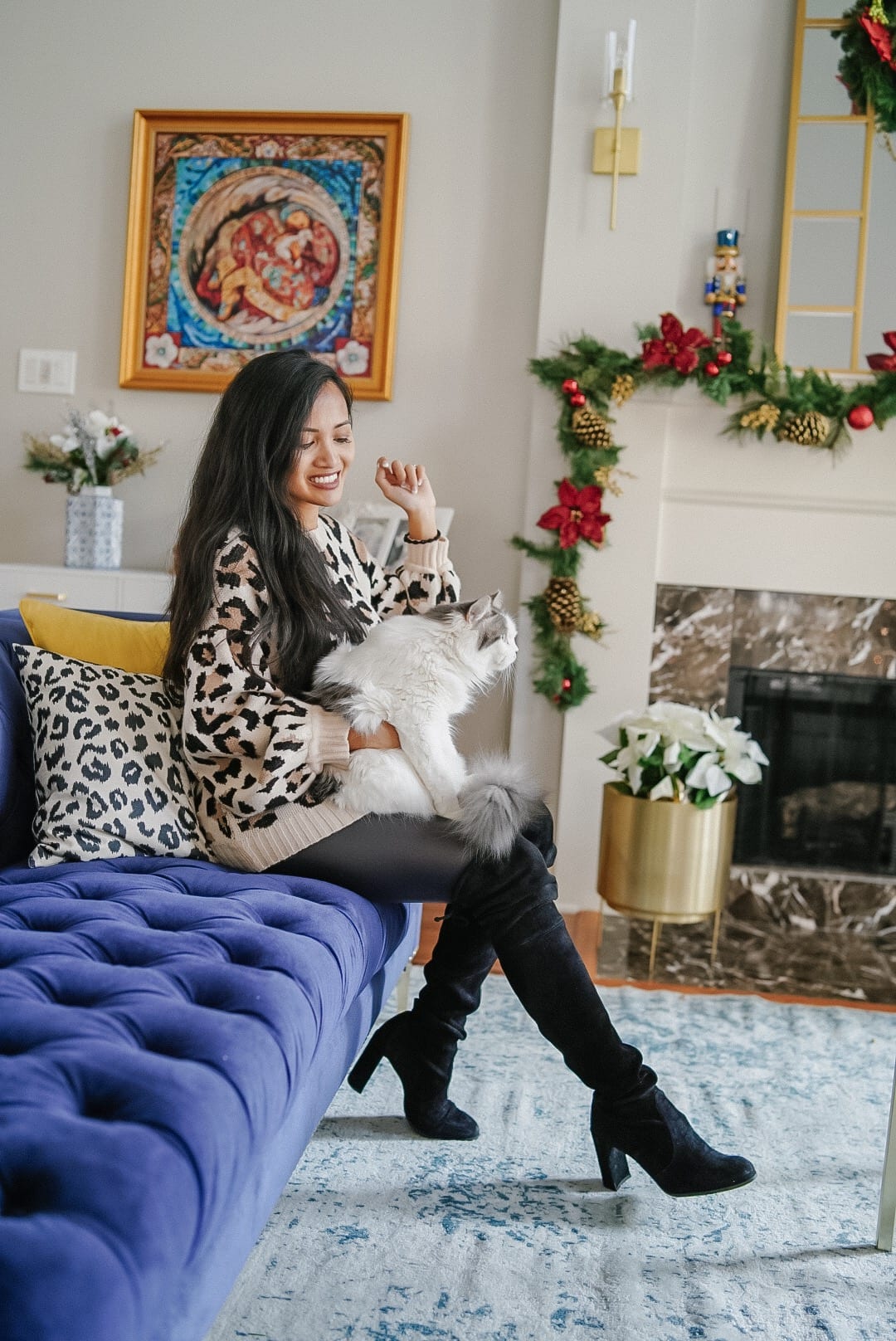 I love my cats and they are a big part of our family. But with our new home I don't want to worry about the messes our cats can make during the holidays. These tips have helped me in keeping our home cat proof from any potential messes they can make, including keeping what happens in their litter box in their litter box. I can trust ARM & HAMMER™ Cloud Control™ Clumping Cat Litter to do just that. I hope these tips help in cat proofing your home for the holidays. Thanks for stopping by!
P.S. Subscribe for weekly newsletters so you never miss a single post!