Happy Friday everyone! Who excited for the weekend? I know I am, it's my birthday weekend and I can't wait to celebrate with everyone! Today I'm sharing a fun post with my hottie of a hubby, and talking about our fitness goals and the benefits of working out with your significant other! Y'all what if I told you I fell in love with my husband at the gym. In fact I'm sure it was spotting him at the squat rack that I thought, man look at that butt. Haha, but for real though, my hubby get's it from his mama! Plus I like having something extra to hold on to back there. Ok I'm going to stop before I embarrass my husband even more, but aside from enjoying a good view of his backside when we work out, here are six reasons why I love working out with my hubby, and the benefits of working out with your significant other.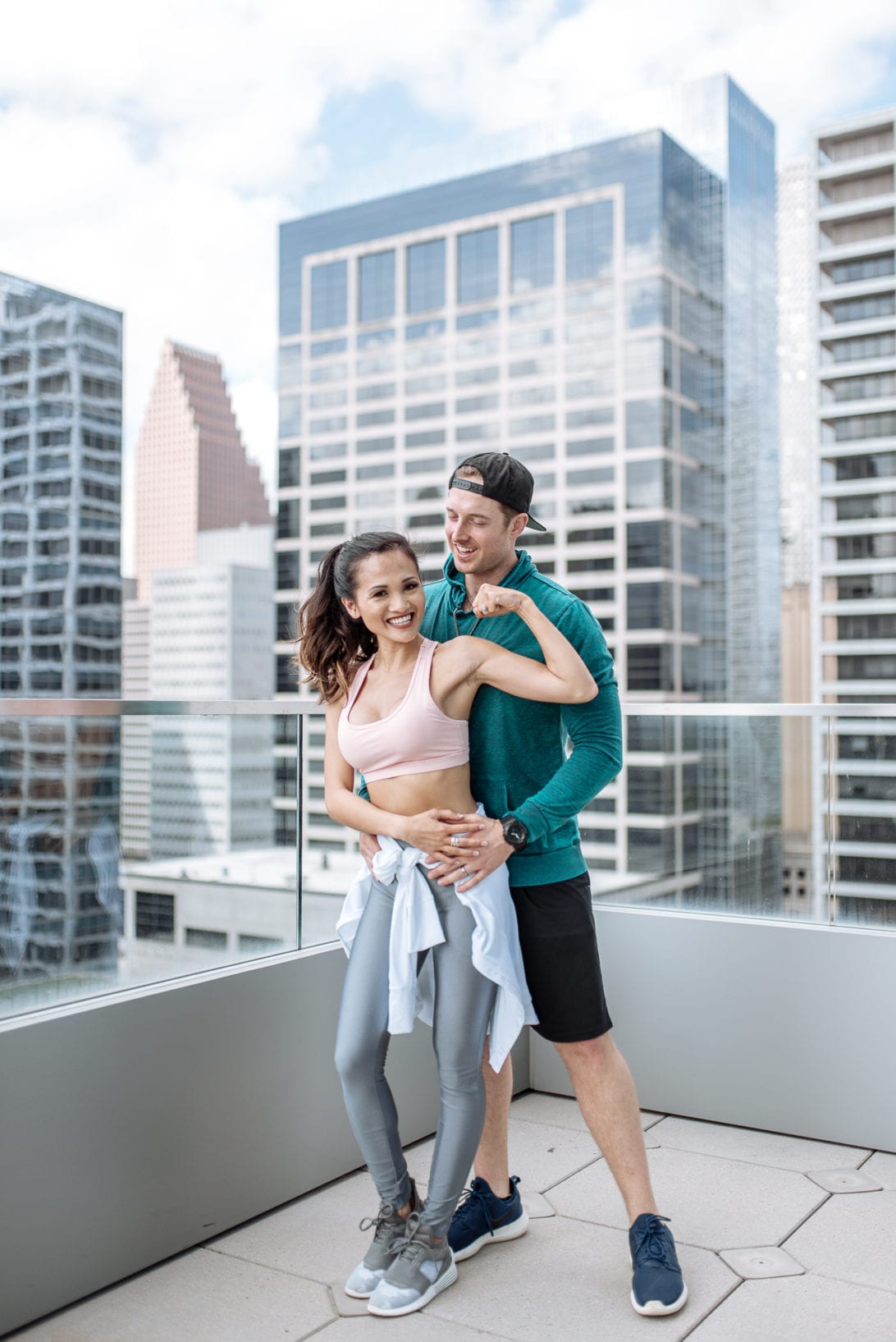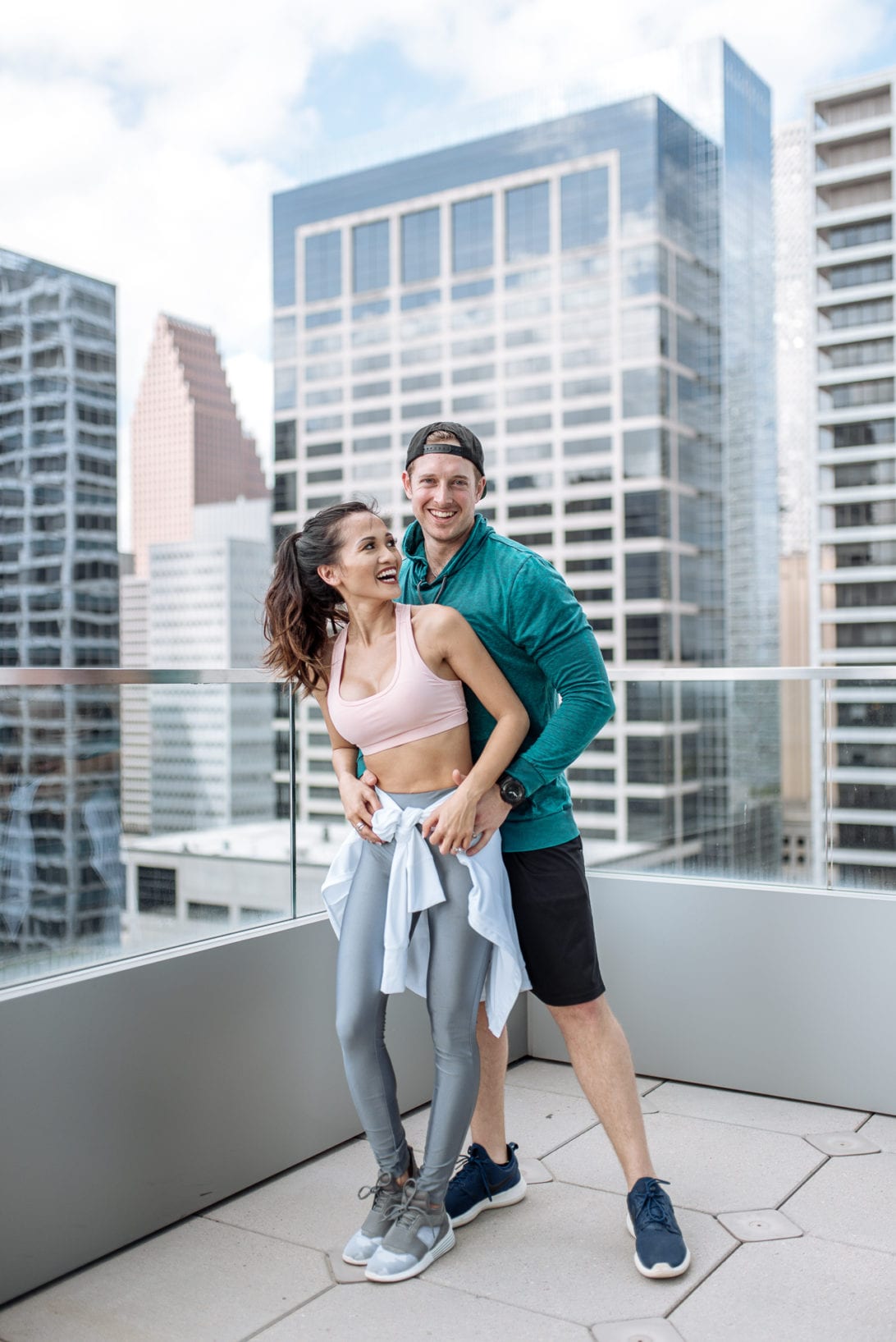 6 Benefits of Working Out With Your Significant Other
It's fun – I love working out with my hubby because he always makes it so much more fun. We joke around and flirt with each other which makes us feel like kids again.
You push each other to be better – Working out with my husband we know our limits, and we know when we can give more. We always push each other to do one extra set or rep.
It's a healthy daily activity you can do together – Working out, next to sex is one of the best daily activities you can do together for your health.
You sweat together and release natural pheromones – Did you know working out releases natural pheromones? If you want or need to put a little energy back into your sex life, get sweaty together.
You are each other's cheerleader – Working out with my husband is like having my own personal trainer. He is always encouraging me and makes me feel confident when I work out. I don't think I've ever had a bad day in the gym when I am with him.
You look good for each other – Even though you are working out for yourself and for your health, the bonus is when you start getting fit you start not only feeling better but looking better, and your partner sees it too. I like to stay fit and look good, and I love it when my man does too. Because let's be honest it goes both ways when it comes to taking care of each other. Plus no designer purse is going to look as good around my arm like my husband does. I tell him everyday he is my greatest accessory, my arm candy haha!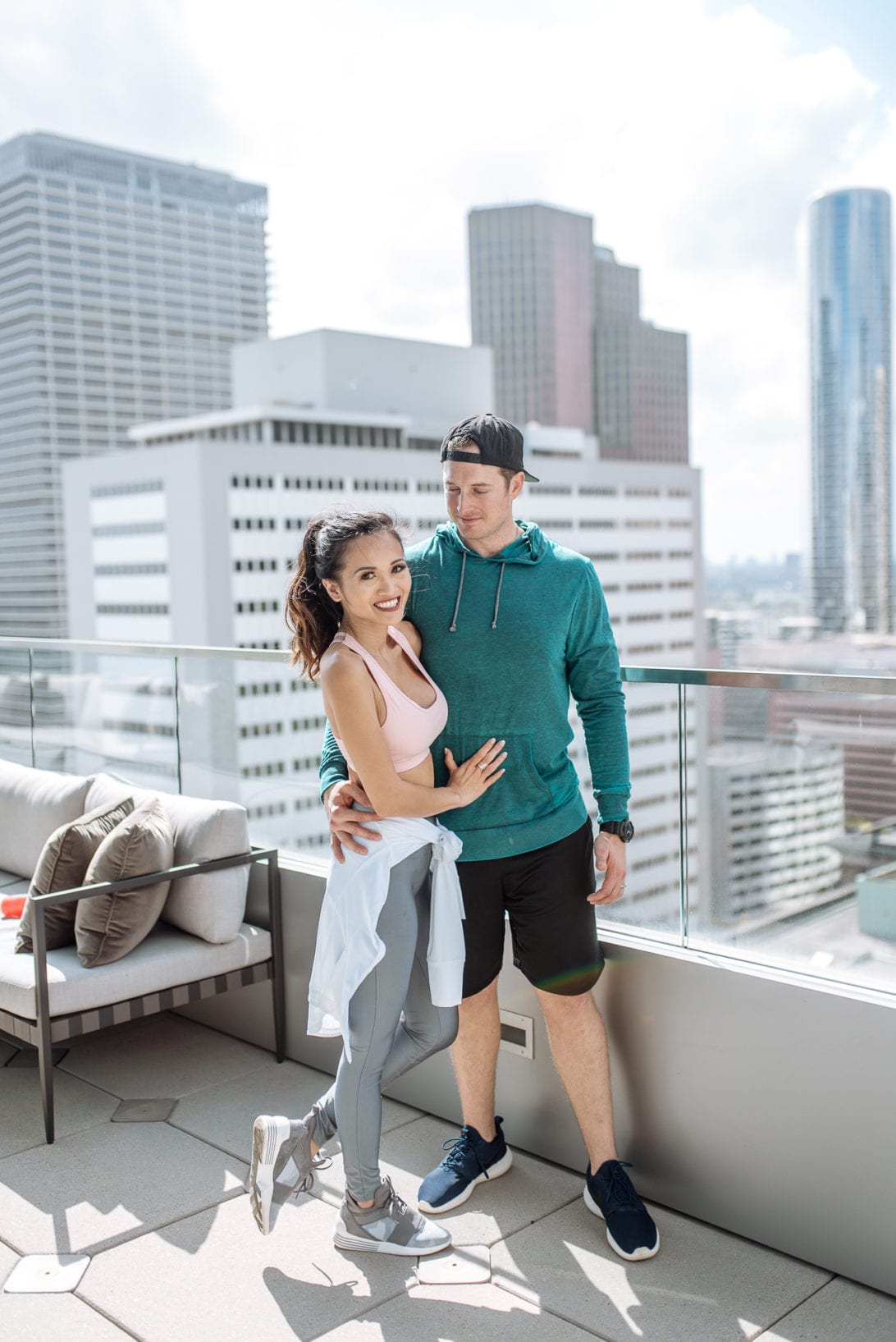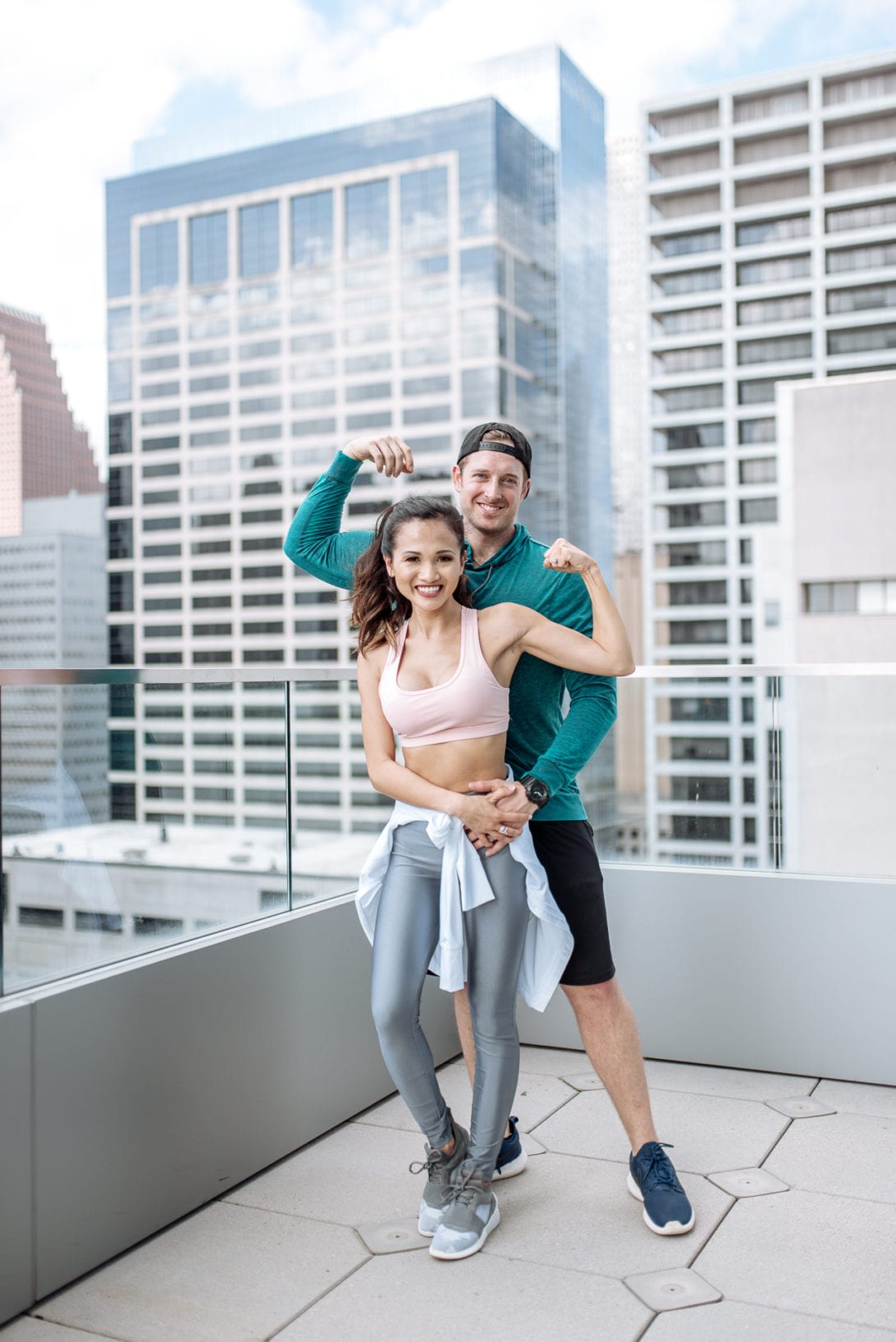 SHOP THIS LOOK:

I love my Kendall+Kylie sneakers! They are so comfy and go with everything. You shop the selection here!
The benefits of working out together is not only good for your health and your sex life, but it strengthens your relationship and the bond you have together too. It is one of our favorite things we do together, and the only time you will ever see me smiling at the gym is when I am with this guy right here. We are so excited because this year we will both be thirty and to celebrate this momentous time in our life we have signed up for the 10 mile Tough Mudder obstacle course and we will also be running the Chevron Houston half marathon in January. Because as we grow older together, we want to stay in the best shape of our lives, and accomplish our fitness goals together. Do you and your significant other have some fitness goals you want to accomplish this year? Comment below, I would love to know!
P.S. Subscribe for weekly newsletters so you never miss a single post!
Photos by BanAvenue Photography