FEATURED ON THIS POST:

Hey friends,
Hope you are doing well! This past week we took a trip to 30A in Florida for a fun family trip. We had planned this trip months ago, but had to reschedule it several times because of everything going on. But we finally were able to go and so glad we did. We love visiting this area of Florida. It's a good 8-9 hour drive from Houston and makes for a fun road trip. Plus the water and the beaches are beautiful. Check out more of our 30A Family Trip Recap plus details of what I wore during the trip below!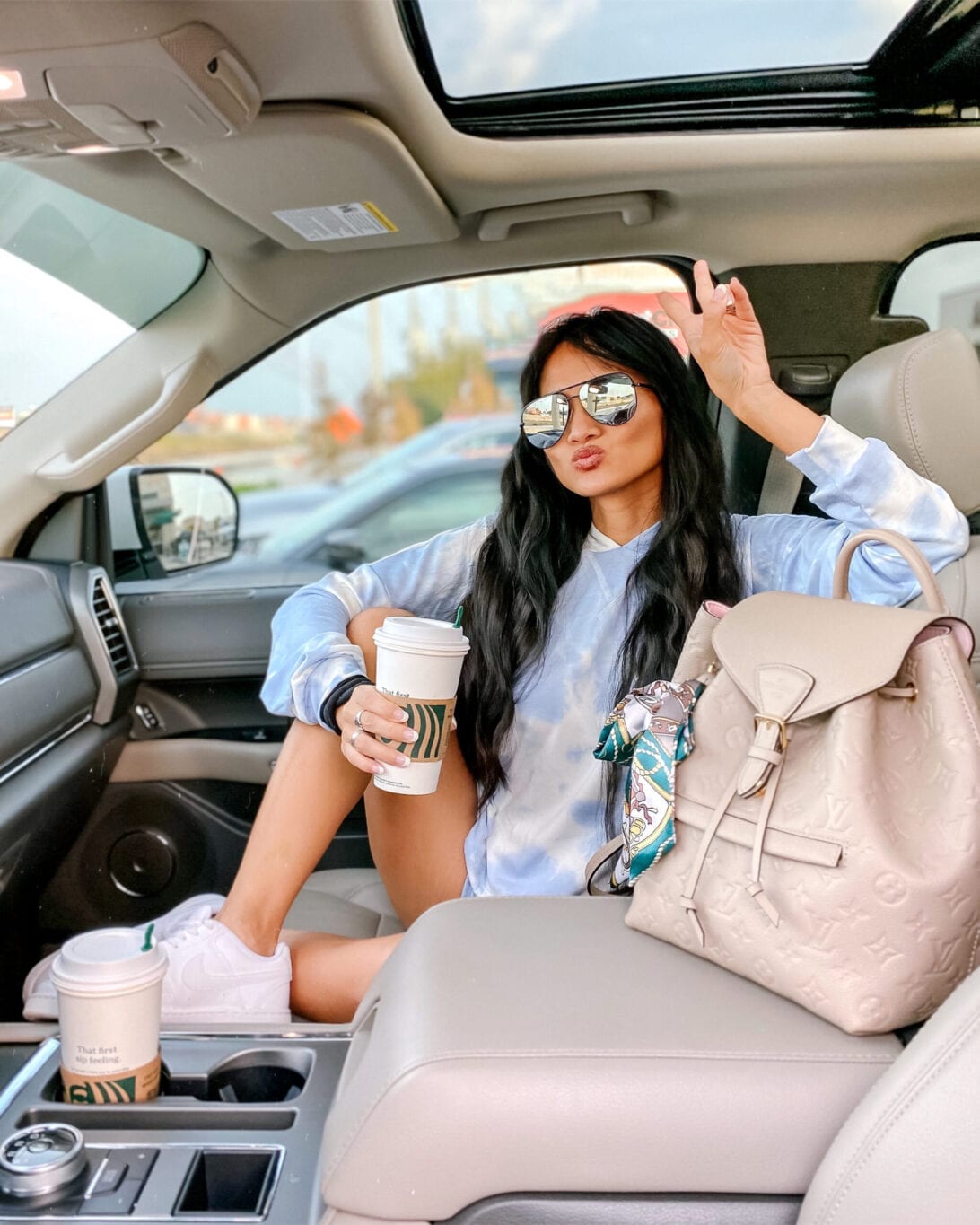 SHOP THIS LOOK:

Wore this fun tie dye set for a comfy road trip outfit. Brought my for the first time on this trip, and loved how convenient it was.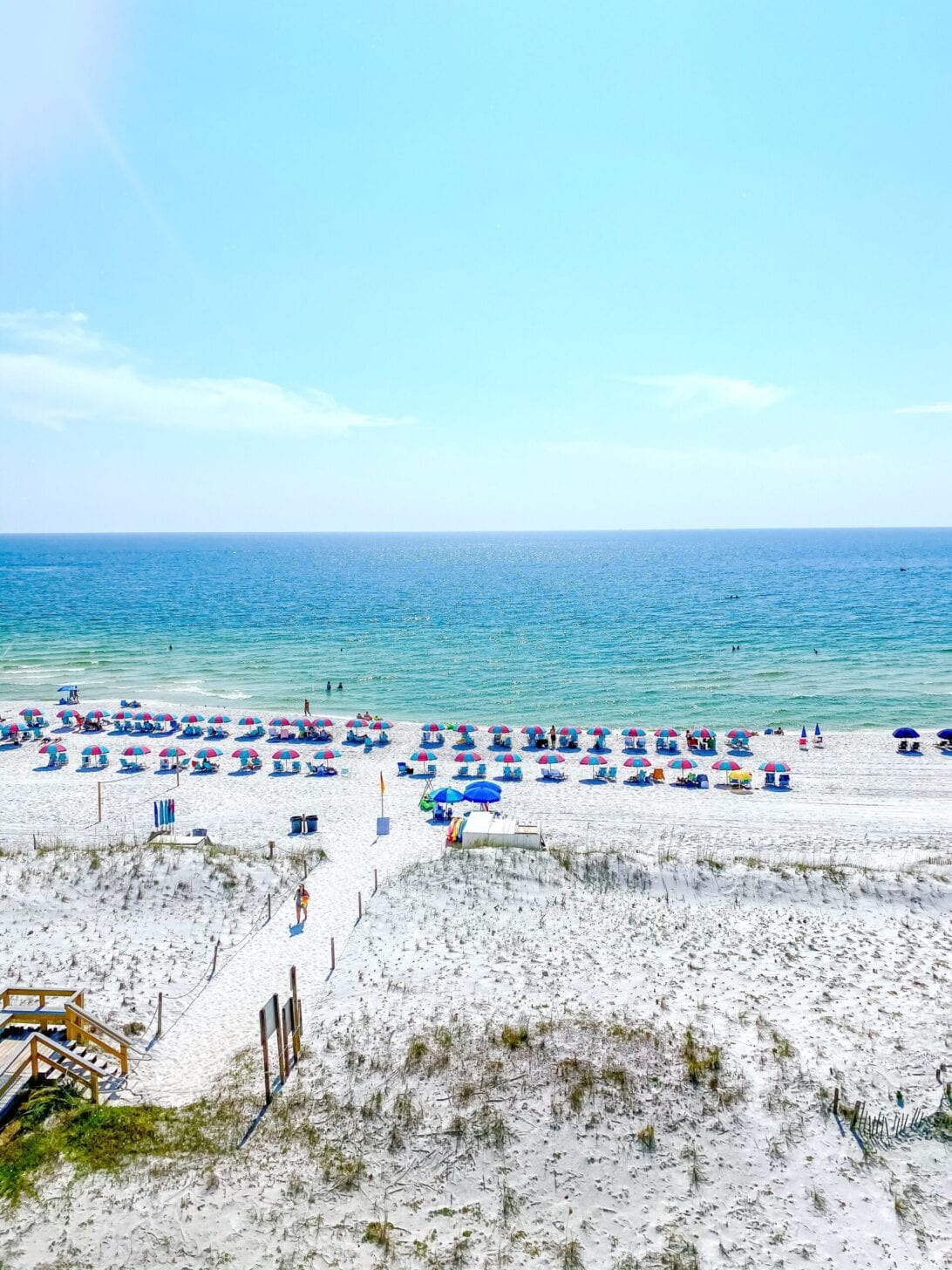 WHERE WE STAYED:
For our trip we stayed in two different places. Our first stop we stayed at the ocean front Best Western in Fort Walton. They hosted us in their ocean front King suite over looking the beautiful beach. It was such a plus to be able to walk straight out from our hotel to the beach. The hotel also offered complimentary beach chairs and umbrellas for their guest, and we even got to go kayaking from the beach. We loved being able to wake up to the sunrise and also see the sunset from the convenience of our balcony. They also implemented a new "We Care Clean" program to keep guest feeling safe and rest assured that the rooms have been thoroughly cleaned and disinfected in-light of everything going on.
For our second stop we stayed at Osprey Pointe at Sandestin Resort so we could be less than a twenty minute drive from Seaside, one of our favorite beach towns on 30A. We opted for a two bedroom apartment equipped with a full kitchen, living room, and laundry room for the rest of our stay. We wanted the separate bedrooms, more living space and convenience of staying at a resort. They offer two to four bedroom plans for bigger families. We stayed at Sandestin last year and loved it, so we decided to stay there again this year. It has its own restaurant village, golf course,  shopping, children's play and adventure center and more.
We definitely had the best of both worlds with our beach front access at Best Western, and resort style living at Sandestin resort.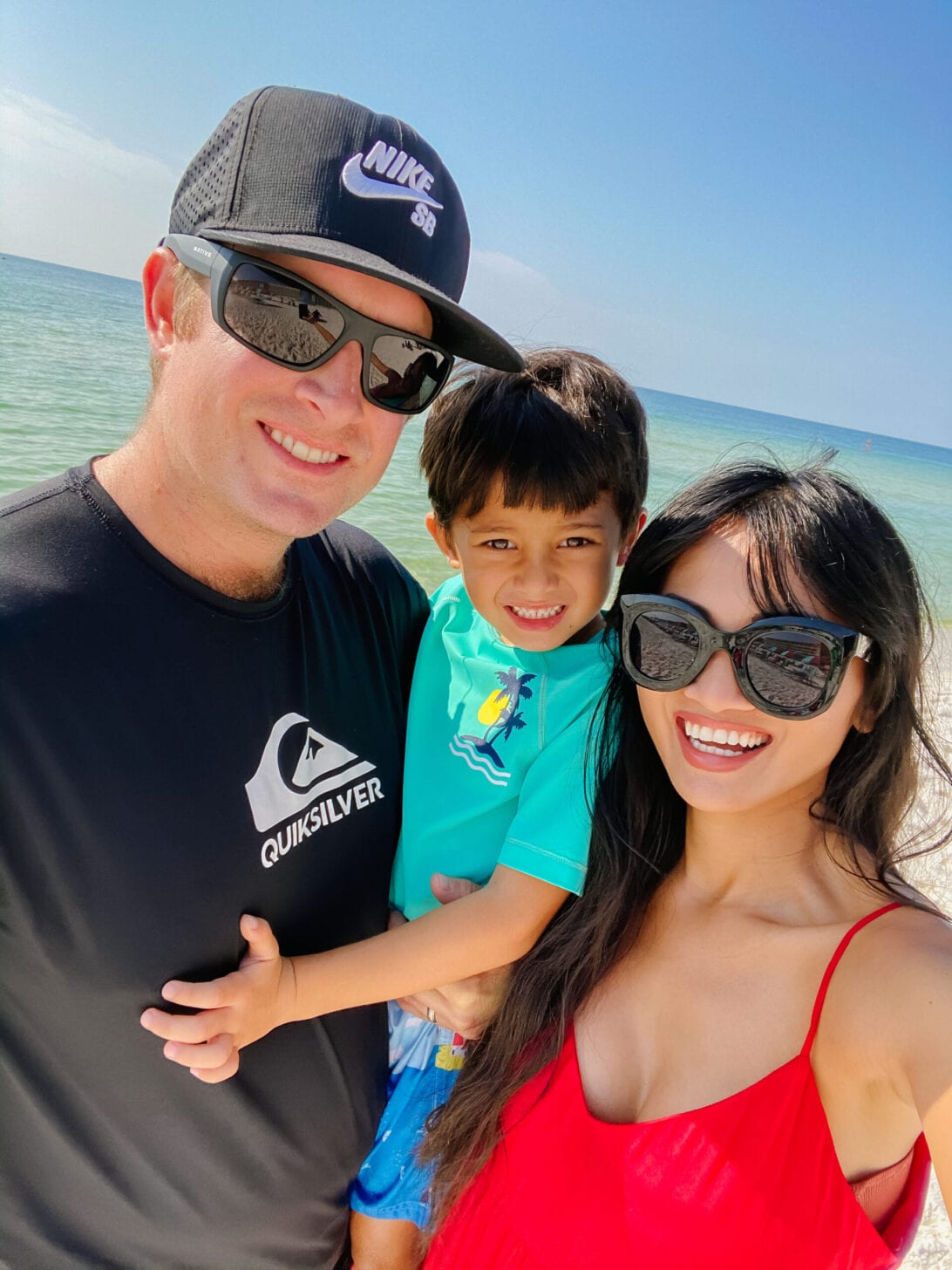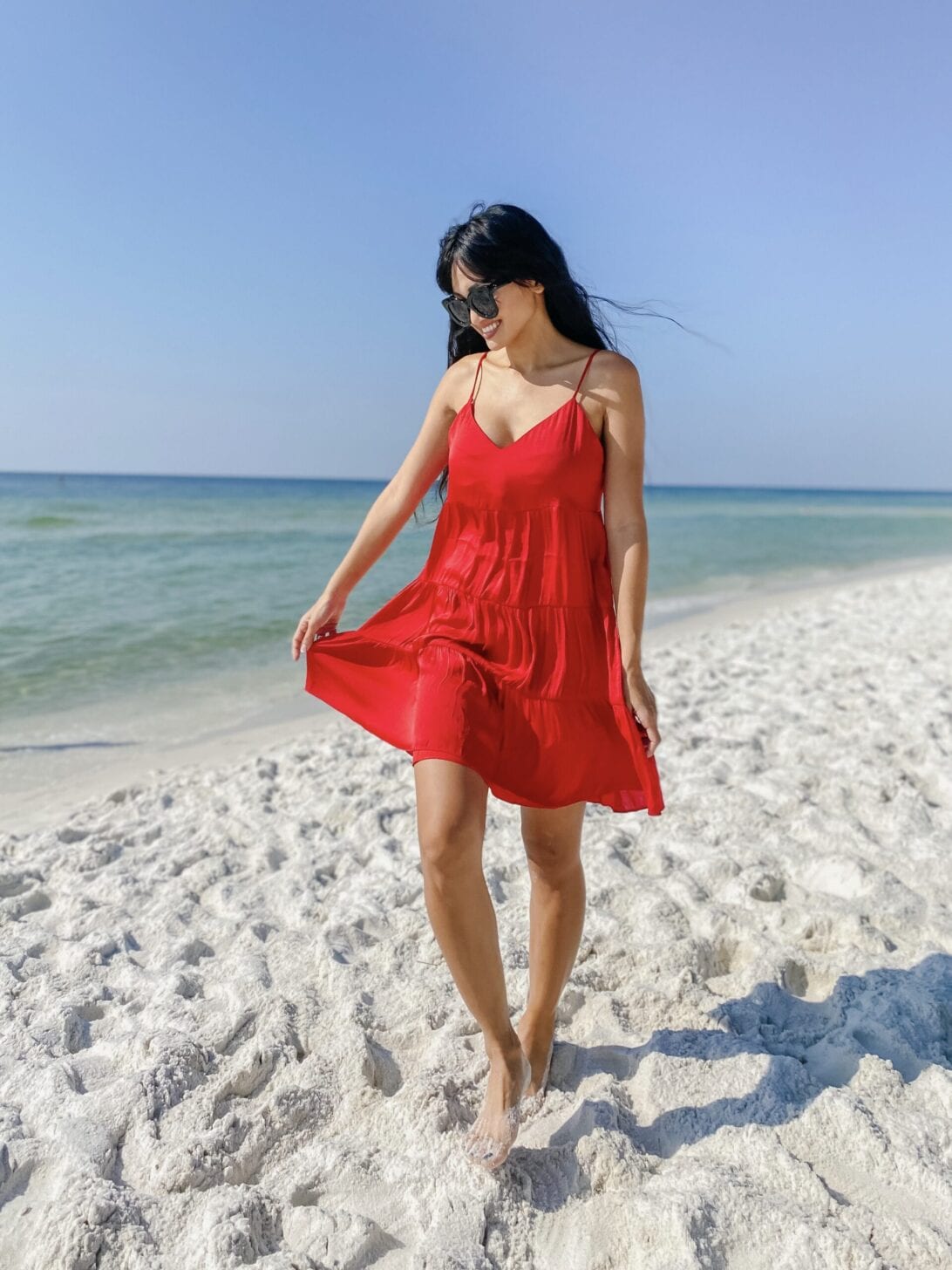 SHOP THIS LOOK: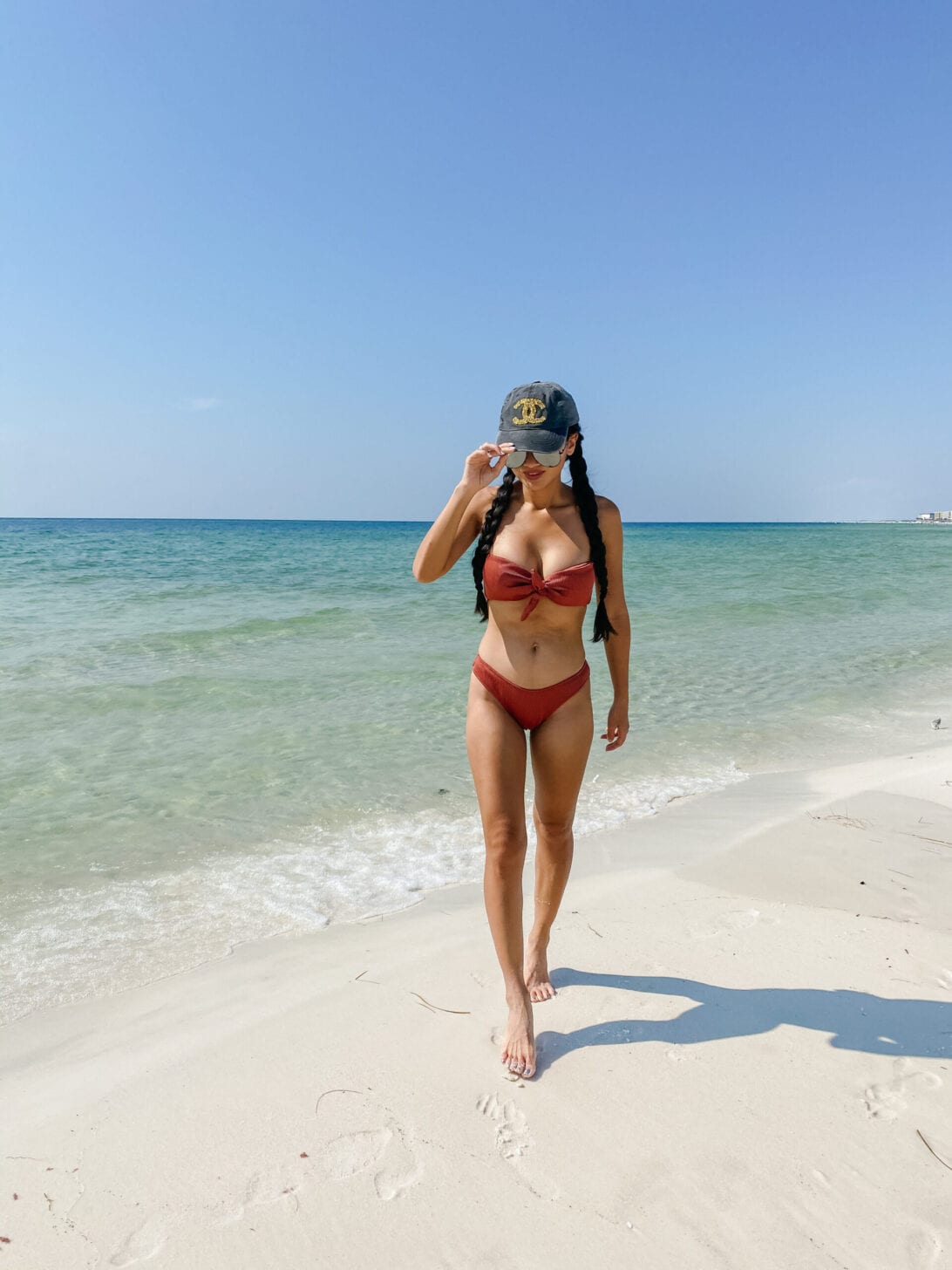 SHOP THIS LOOK:


SHOP THIS LOOK:


SHOP THIS LOOK:

Love this USA sweatshirt. It was perfect for cooler mornings on the beach!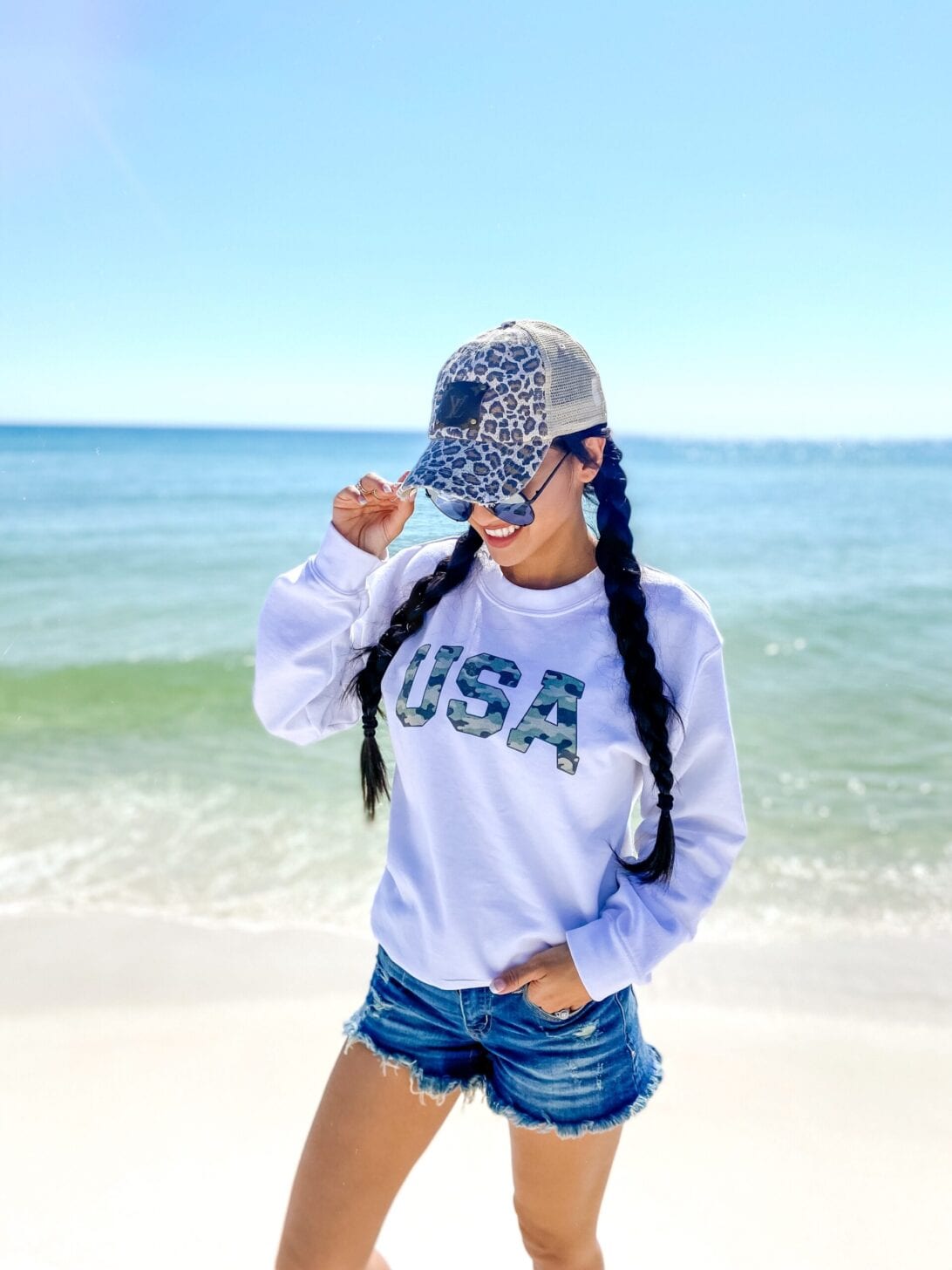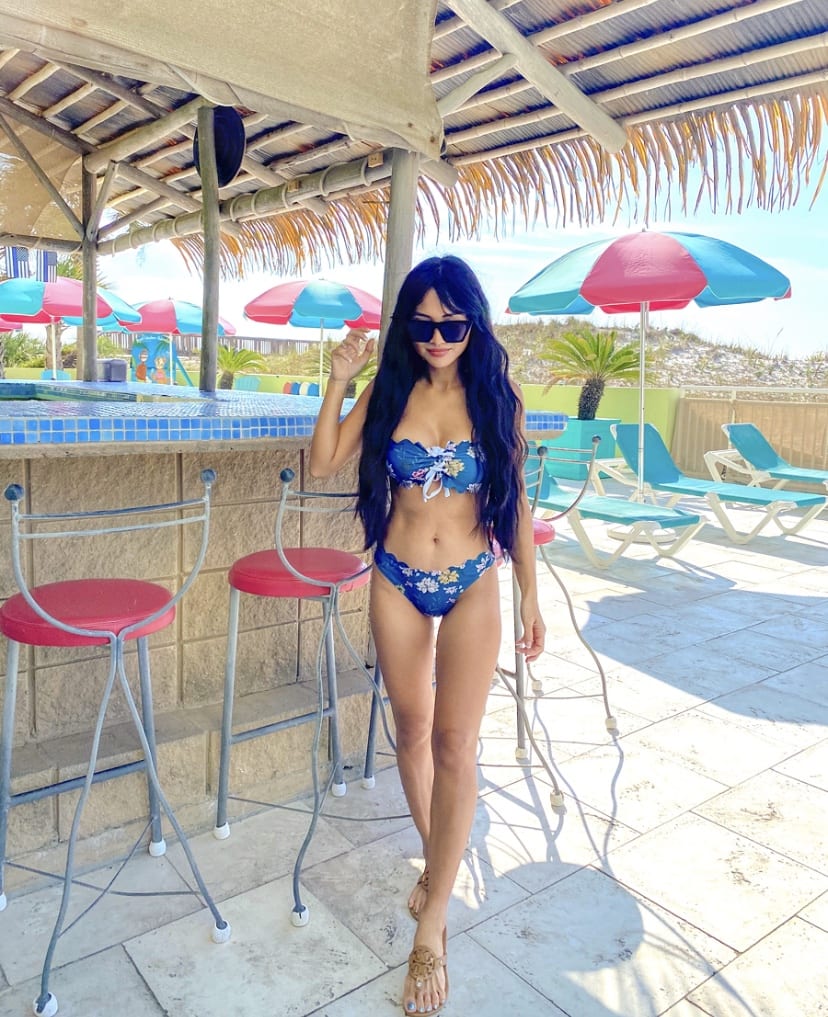 SHOP THIS LOOK:


SHOP THIS LOOK:


SHOP THIS LOOK:

Can't believe how much of a steal these bikinis were for under $20.

SHOP THIS LOOK:


SHOP THIS LOOK:


SHOP THIS LOOK:


SHOP THIS LOOK:

 For under $25 this cute yellow dress is a steal, and perfect for the beach!

SHOP THIS LOOK:

3oA in Florida is definitely one of our favorite family vacation spots. You can also check out this video and post here of our previous trips! I hope you enjoyed our 30A Family Trip recap and outfit round up. Thanks for stopping by!
P.S. Subscribe for weekly newsletters so you never miss a single post!