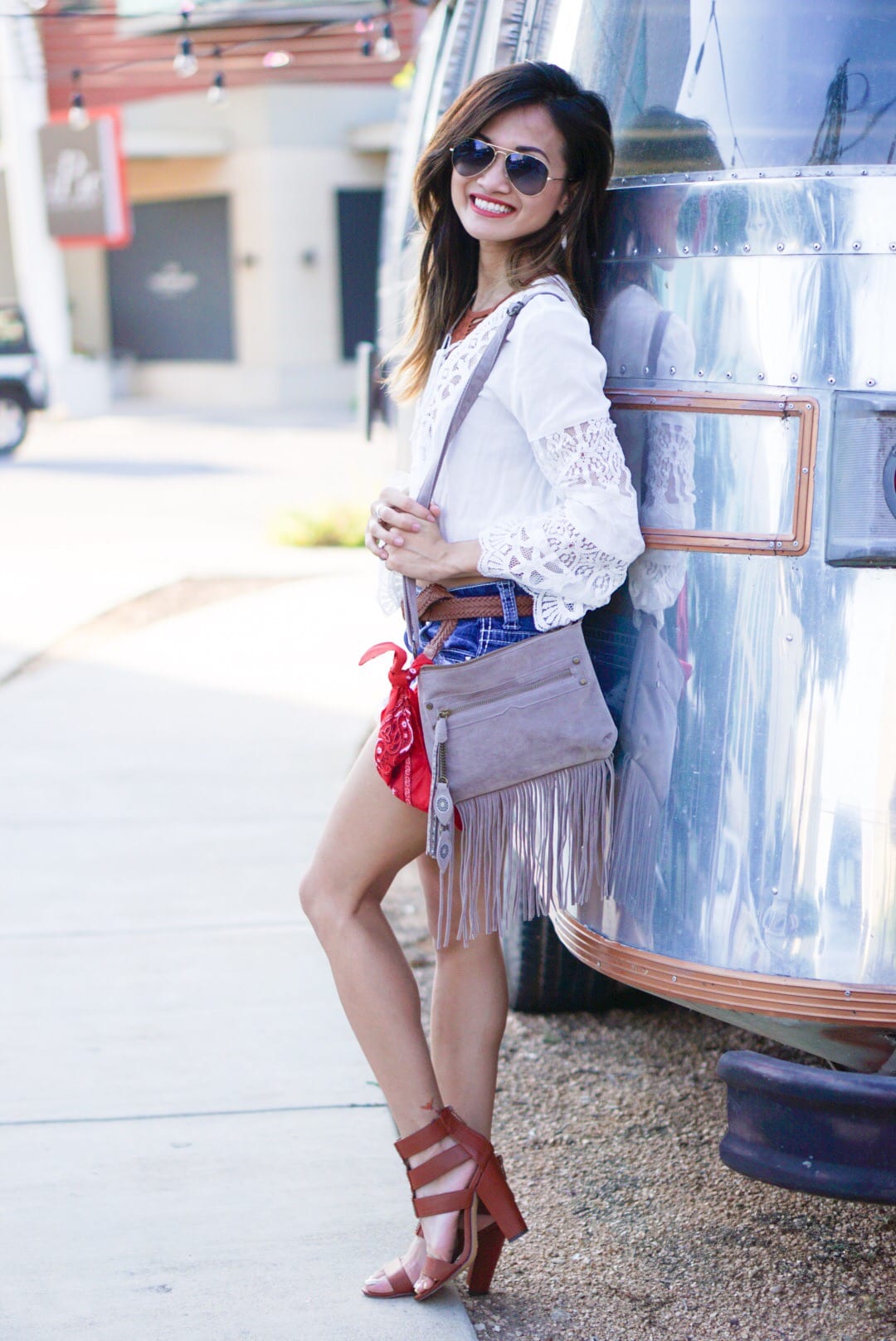 This week has already flown by and we are almost to the weekend! We got to see our family from Oklahoma who came down to visit this weekend, and Jayden loved being with his cousins and having other kiddos to play with. Tomorrow my hubby and I will be headed to Chicago for a fun anniversary trip. On another note I wanted to share one of my favorite boho looks I wore during our last trip in Austin. Lace ups and bralettes, two of the hottest trends this summer. Have you tried these trends out yet? I love the lace detail of this top and how it pairs perfectly with this bralette from Free People for the perfect summer boho look. Here is how I styled this lace up and bralette look below.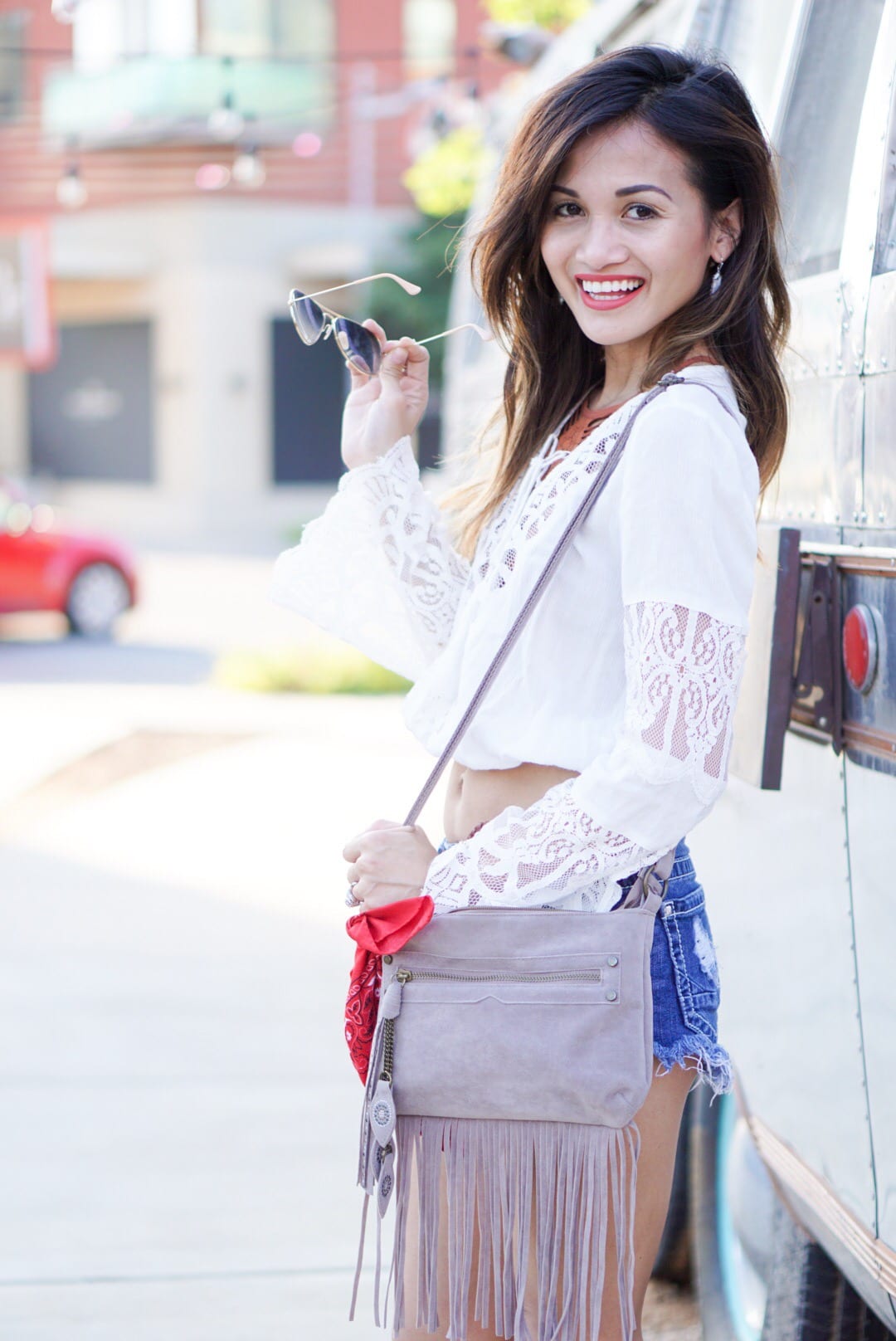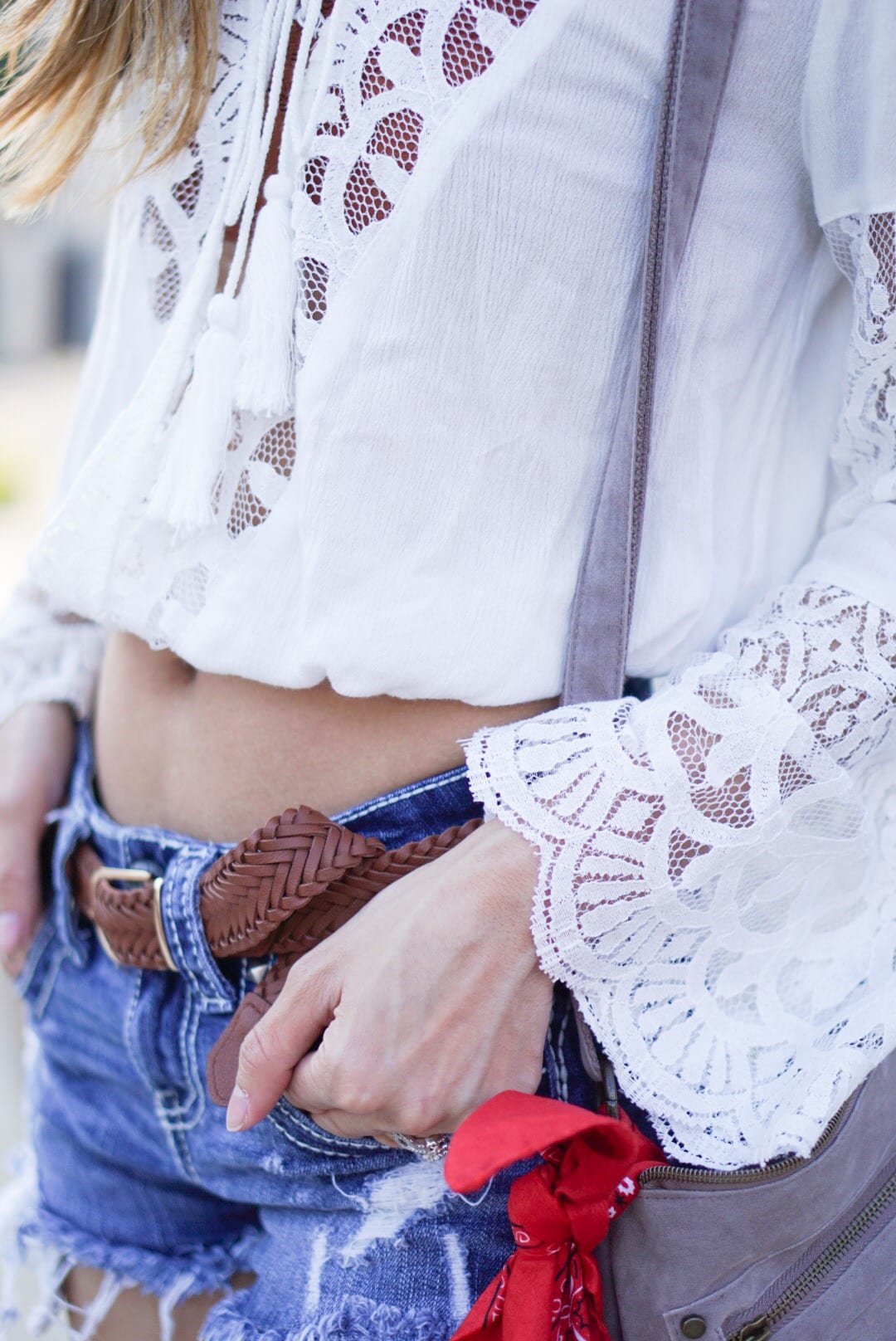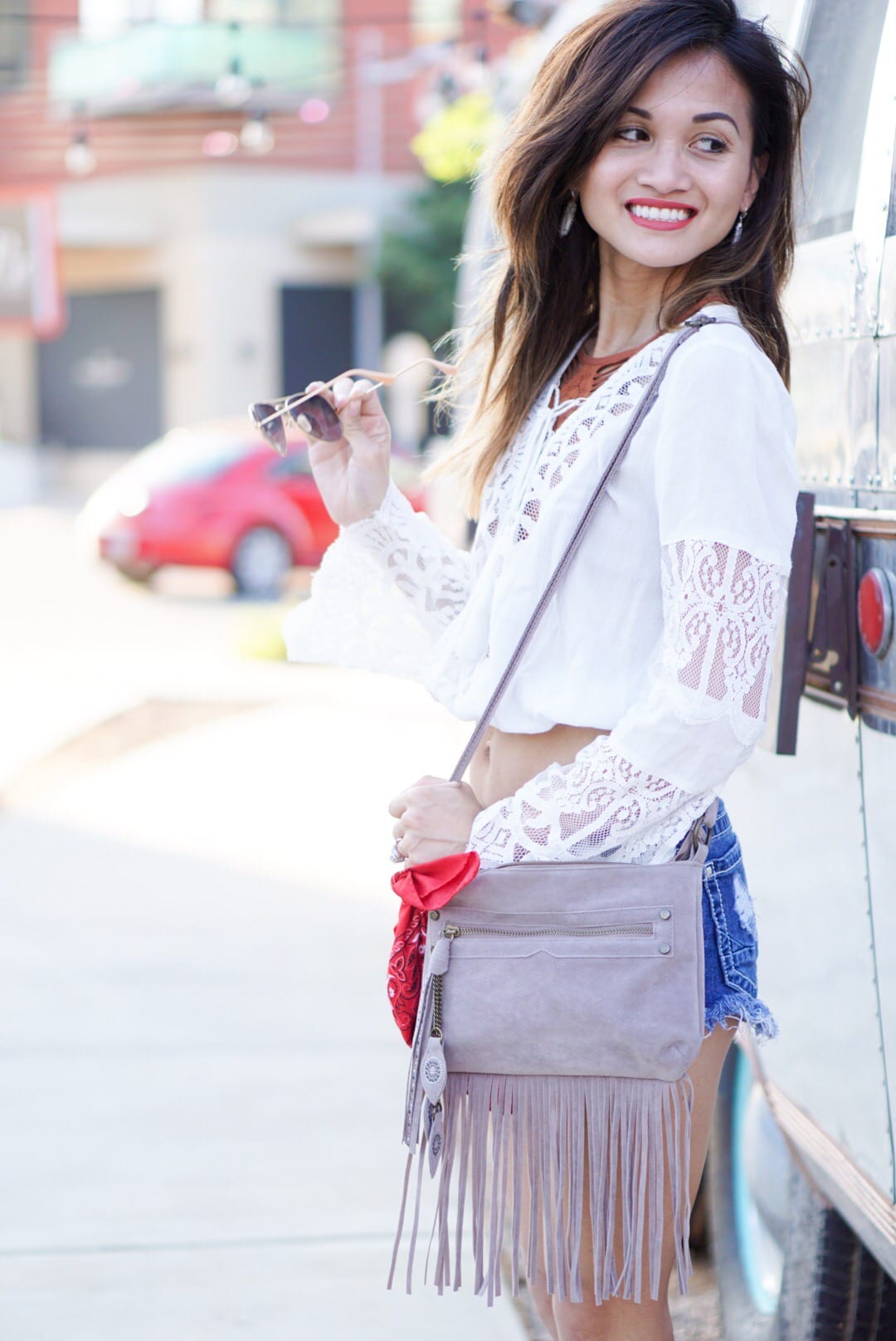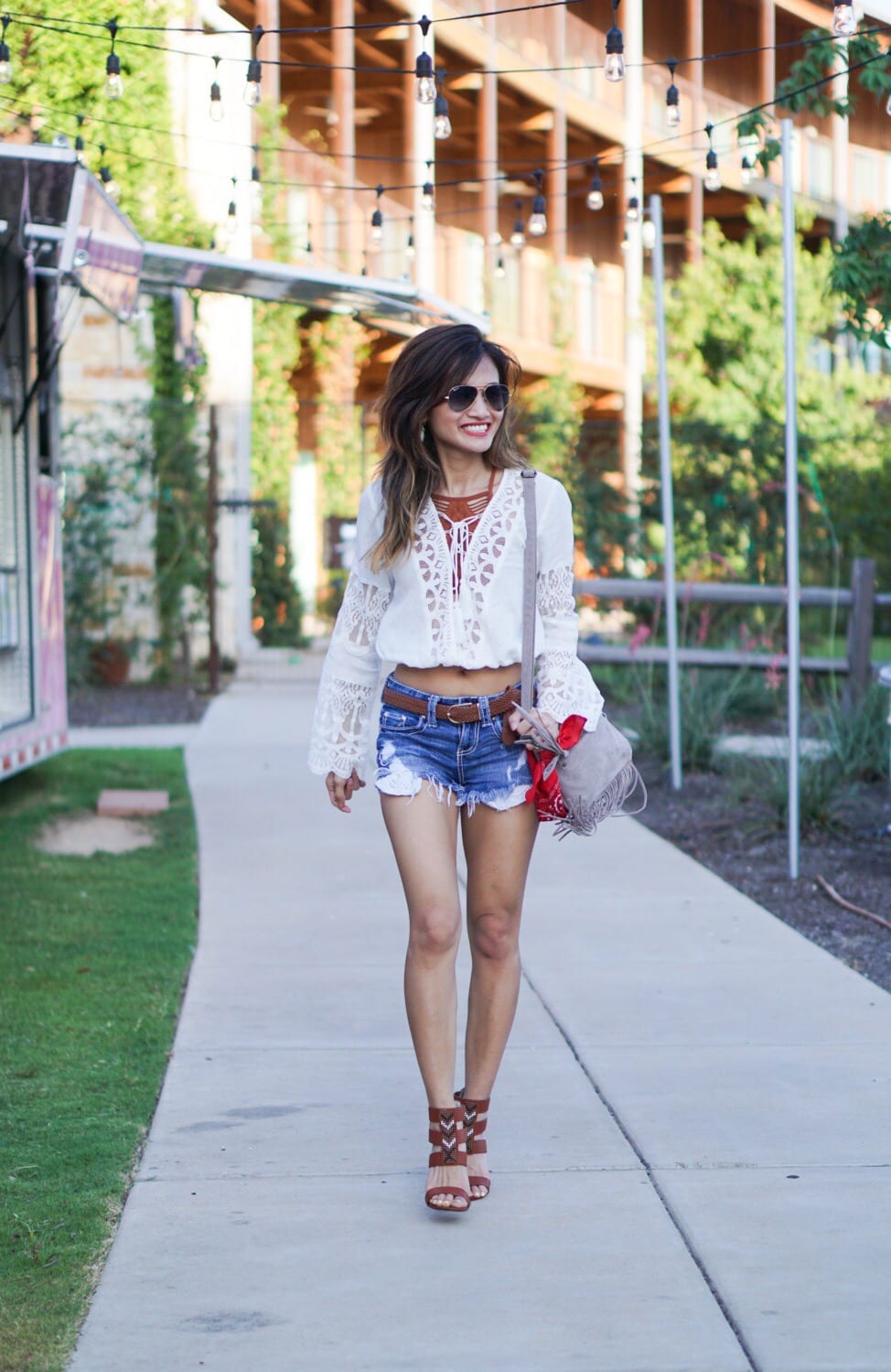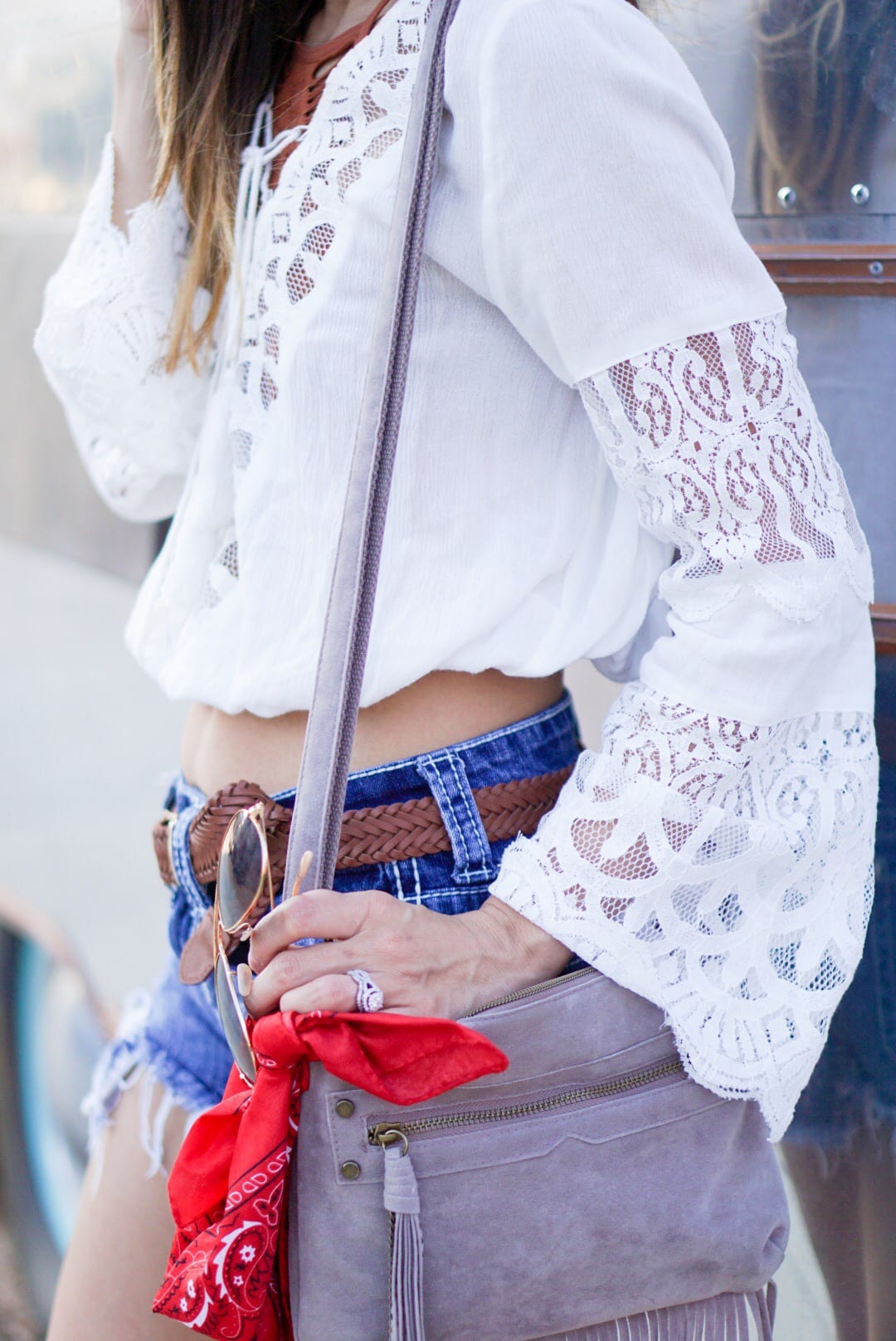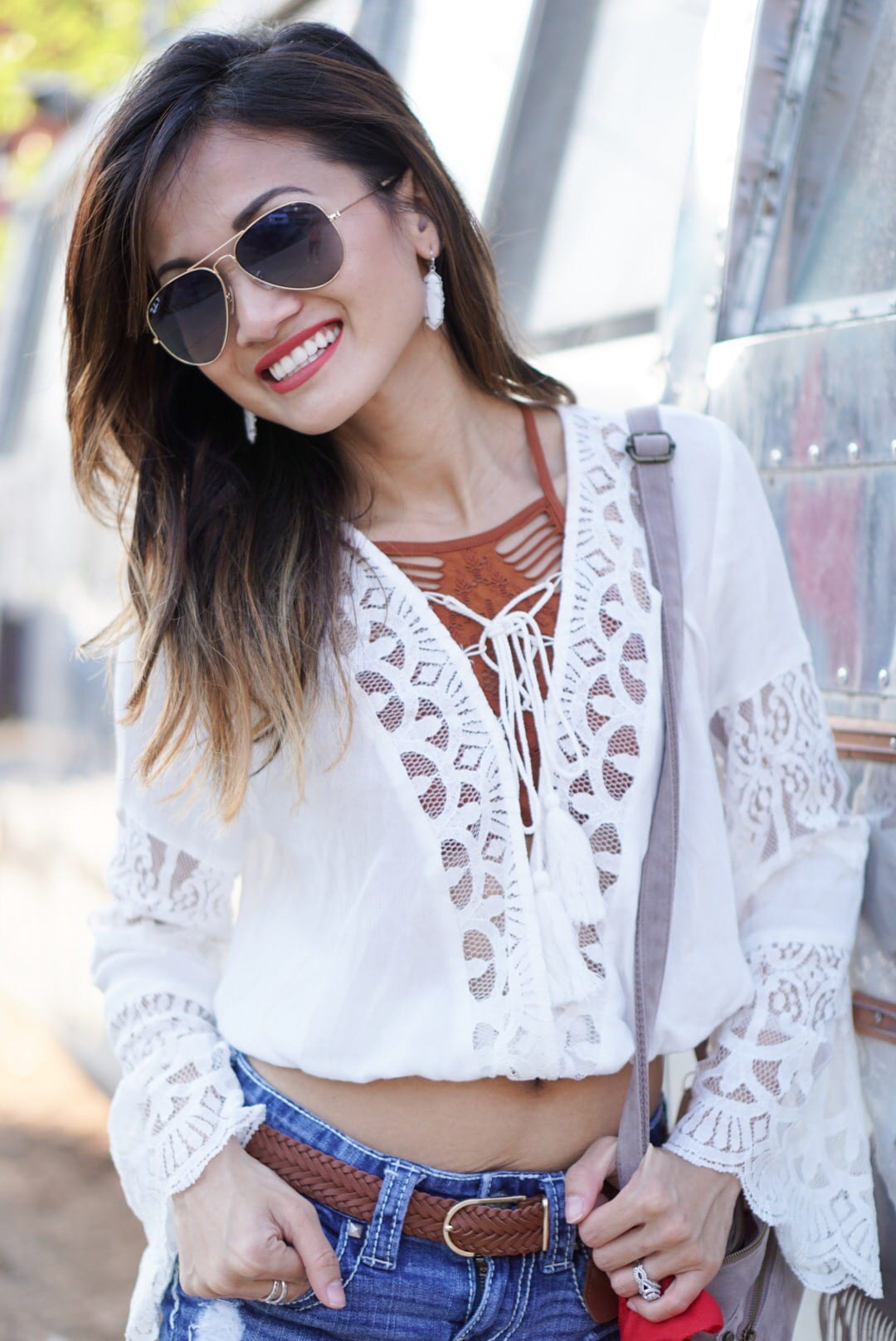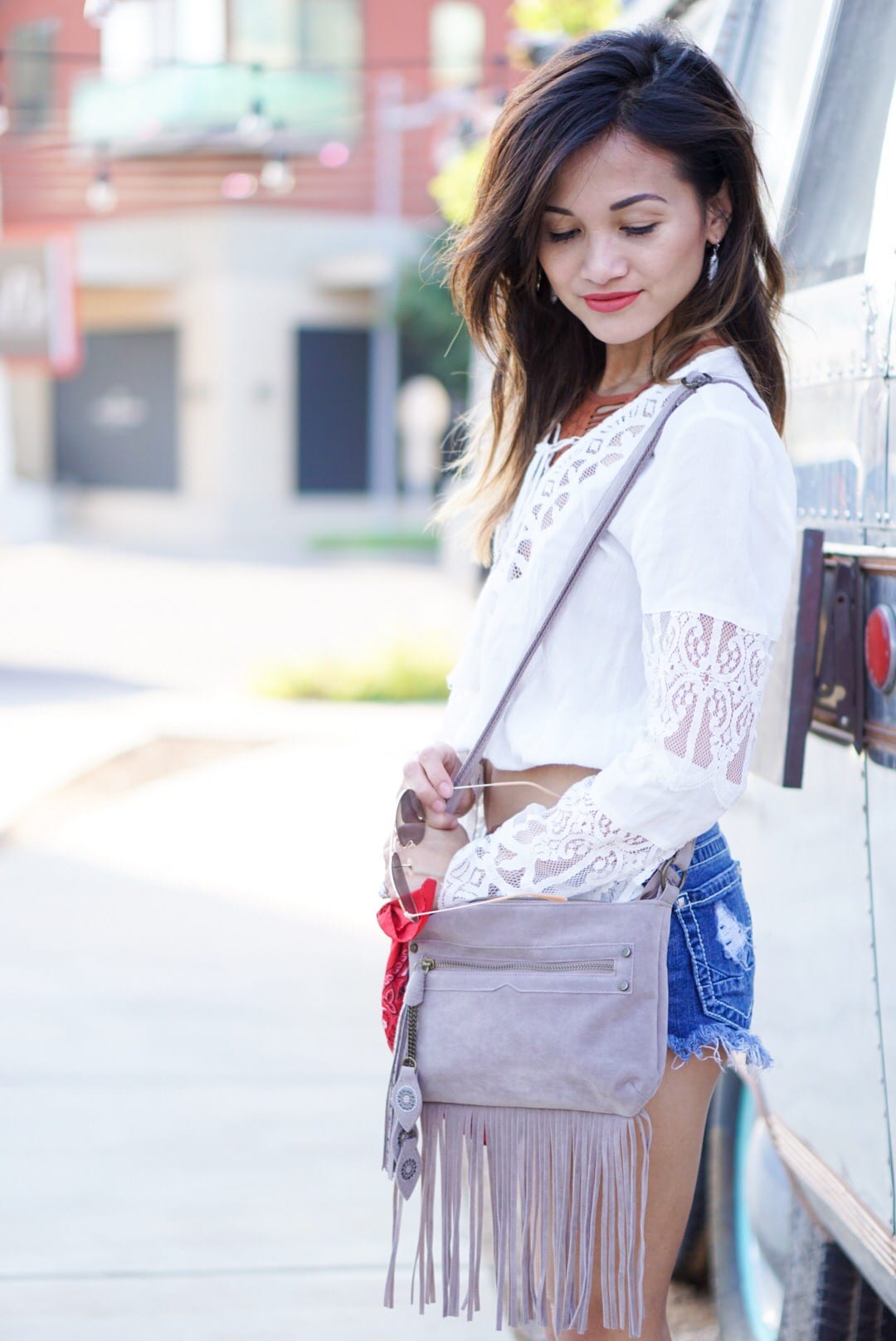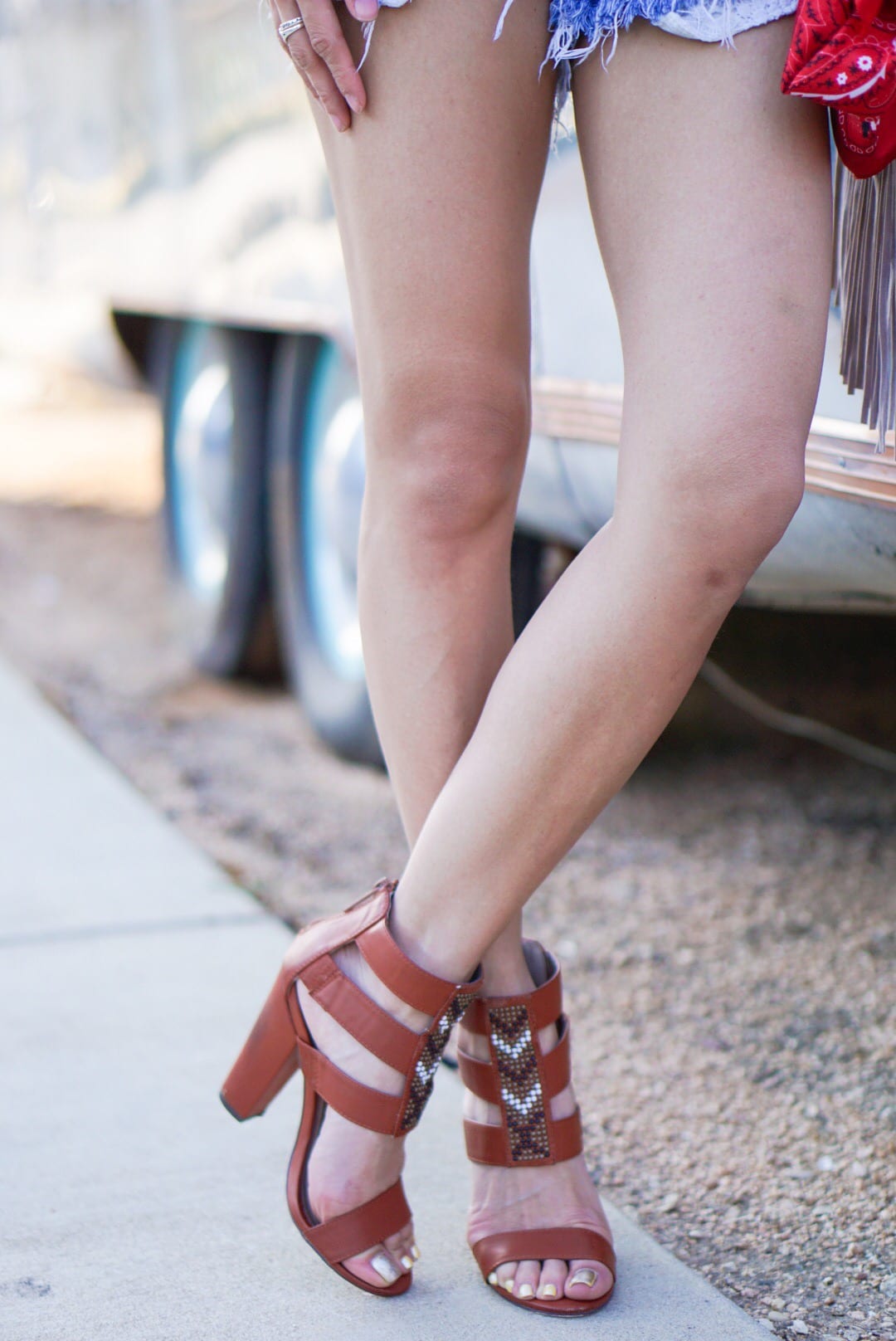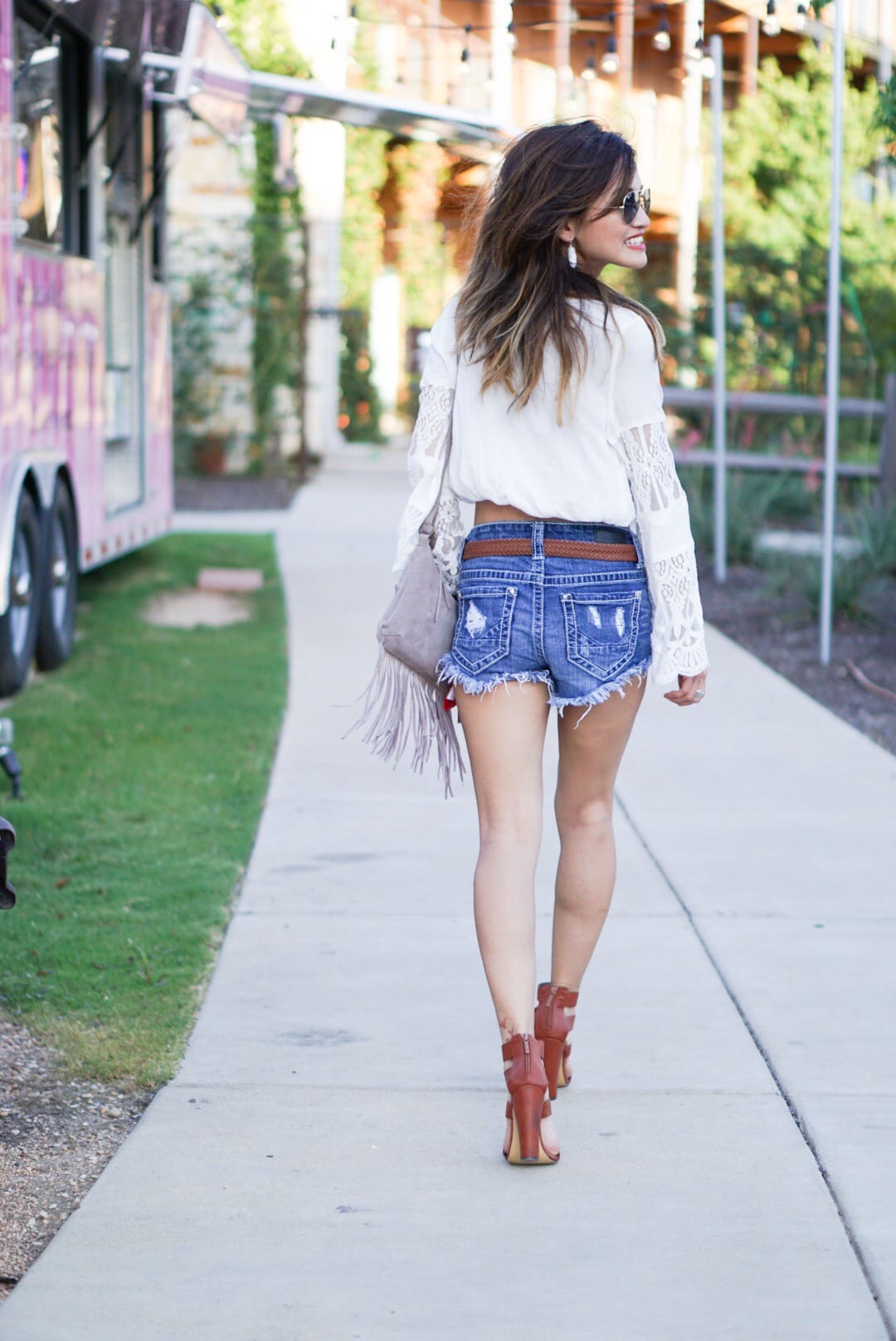 Can you tell I am a hippie at heart? This is one of my favorite looks this summer. I love how the bralette essentuates the lace up detail to the blog. I'm a big fan of bralettes. In fact I probably wear one every day. With the recent trend of lace up shirts, sometimes it is hard to find a bra that works with a shirt like the one I have on. Bralettes are the perfect layering shirts under lace up shirts. I paired this look up with a fringe cross body, cut off shorts, and these cute tribal heels I have on.
SIGN UP FOR LIKETOKNOW.IT TO SHOP THE REST OF THIS LOOK:

Here are some of my favorite lace up and bralettes for the summer. Have you tried this trend yet?

Love the bandana detail? Check out my latest video tutorial on seven ways to wear a bandana here.
Make sure you are following along on my snapchat @dawnpwinston to follow along on our next adventure this weekend.
I hope you enjoy this look! If you love it feel free to Pin it on your boards and follow me on Pinterest for more summer style inspiration. Thanks for following along!