What a whirl wind of a week. It's been so busy with work and vacation. Currently I'm still in Chicago with my hubby. We are trying to catch a plane back home tonight. If you followed me on Snapchat @dawnpwinston you would have seen how amazing the views are, and all the delicious food we have been eating. It is absolutely amazing  Make sure you are subscribe to my YouTube  to catch my latest travel blog on Chicago next week. You won't want to miss it! In other news, did you know Victoria Secret is canceling their swim line? Only Pink will continue swim next year. When I found out, I went online immediately and stocked up on my favorite swim pieces including this versatile cover up. They are having a huge sale up to 60%. Check out this look and some of my favorite swim pieces from Victoria Secret below!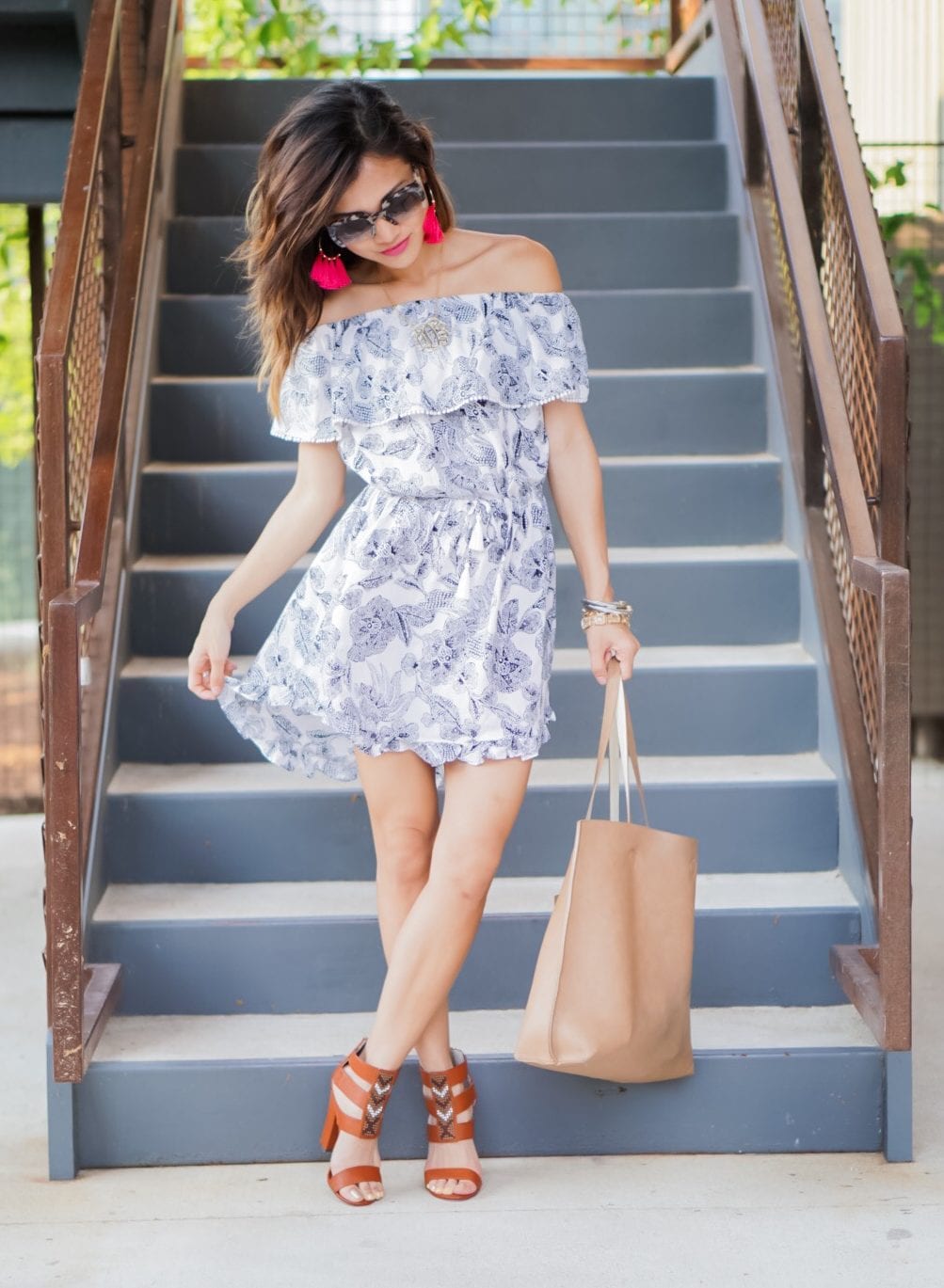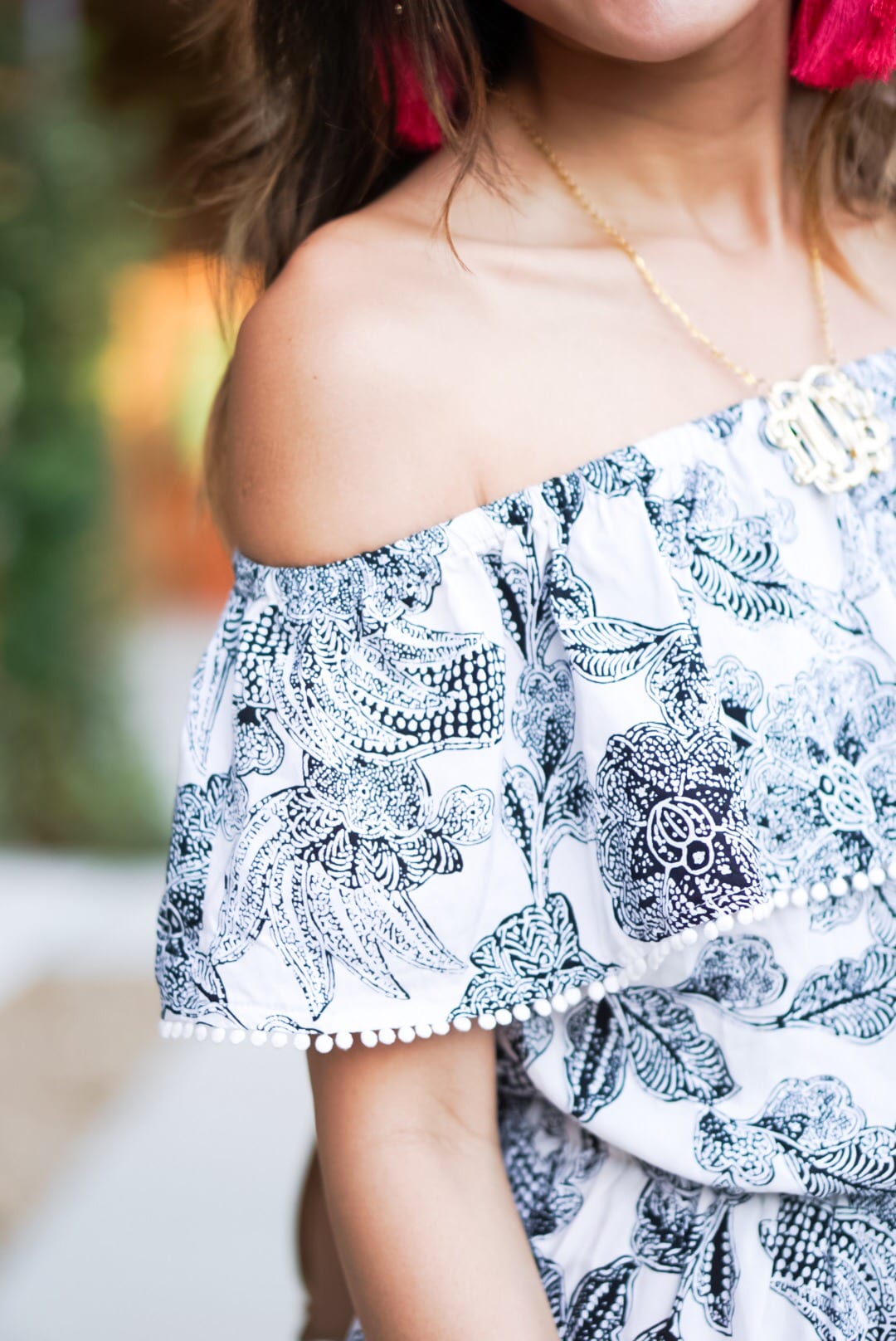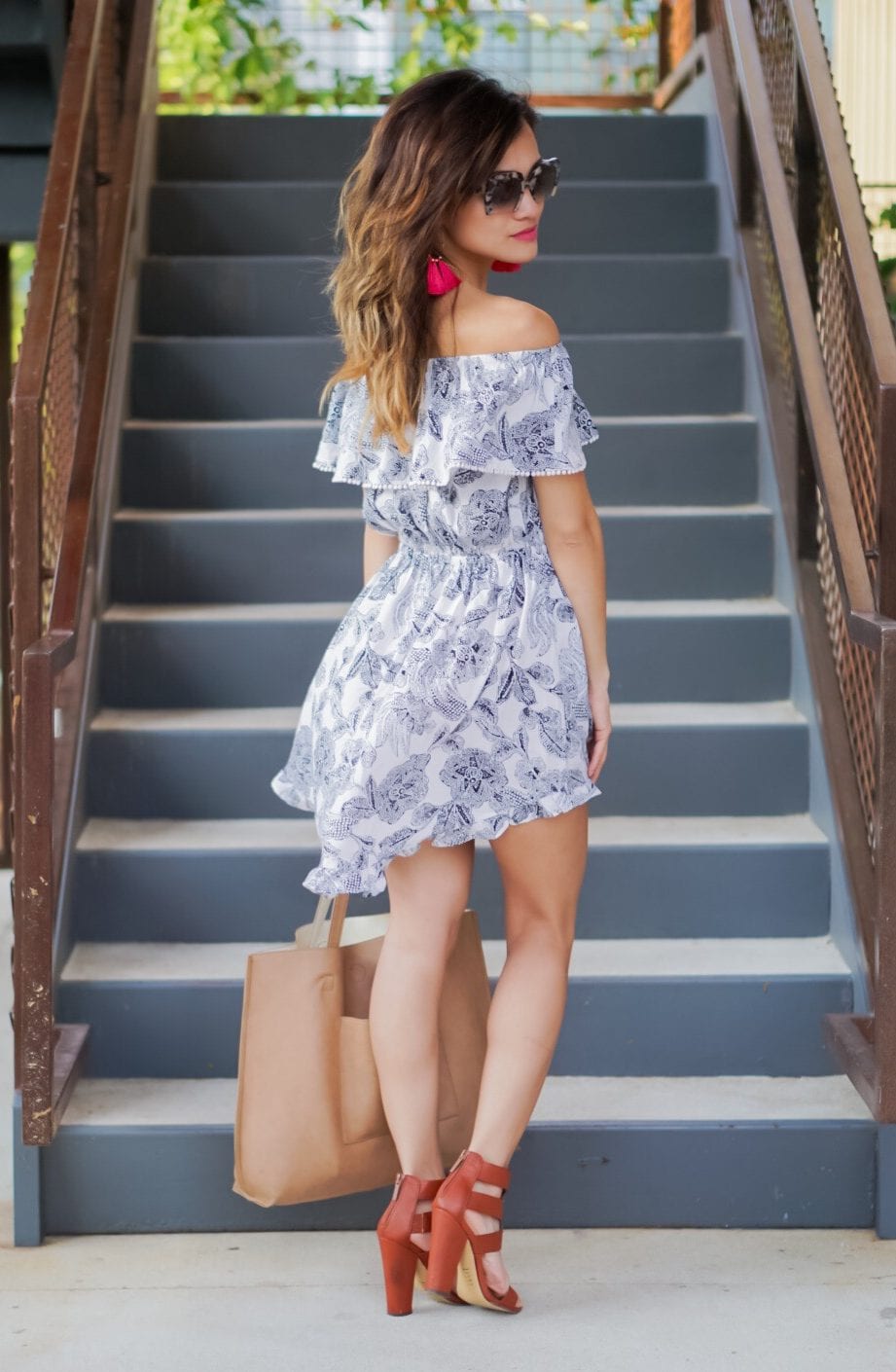 What I love most about this cover up is the fact that you can wear it out as a dress, and no one would ever know it's a cover up! It is perfect for a weekend getaway, or for your trips when you are trying to pack light. I love the floral paisley print and the off the shoulder pom pom ruffle detail.
My MUI MUI's are rented, but you can own these with a 15% discount here. Use my code "DAWNPDARNELL" to try a month of designer glasses for free!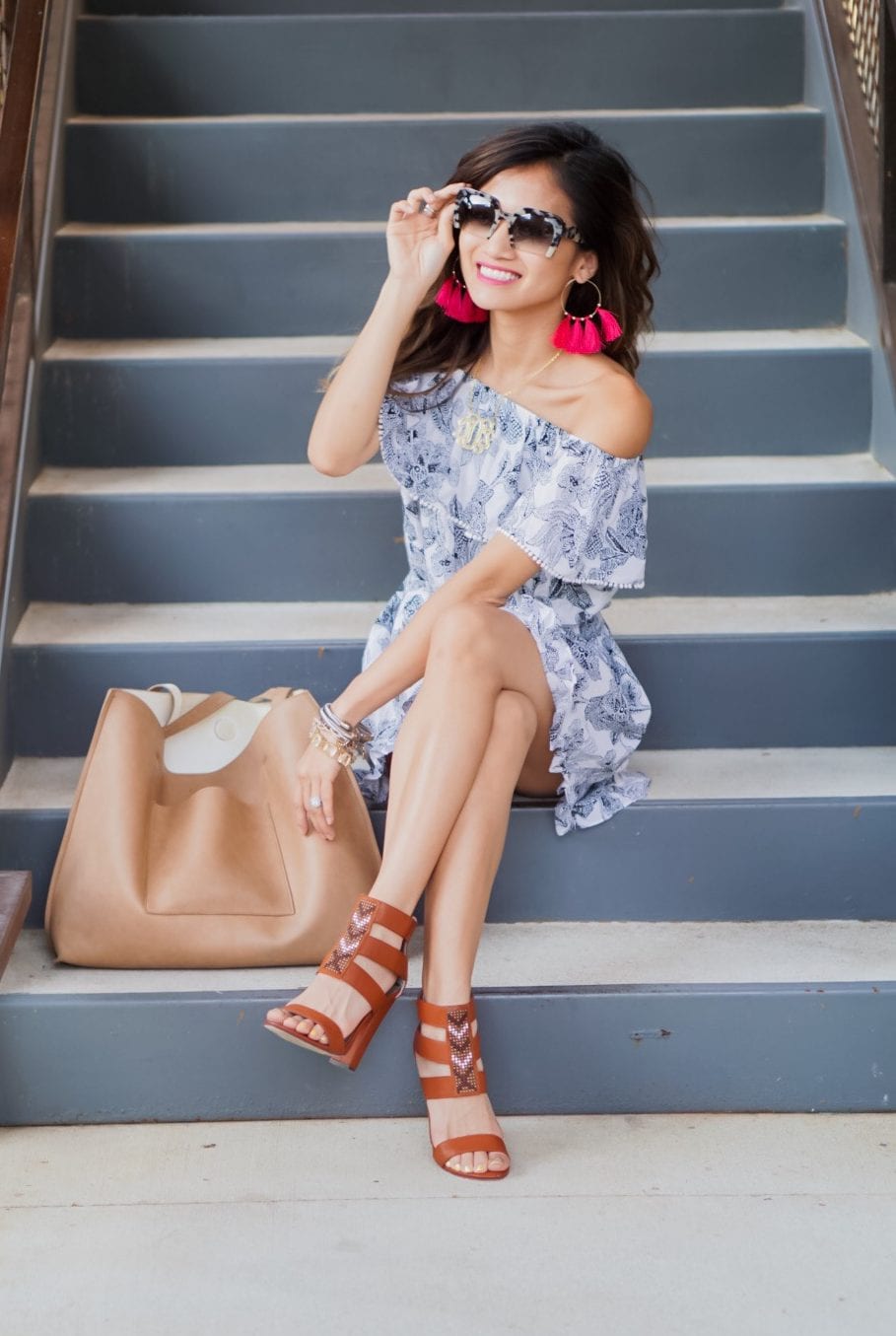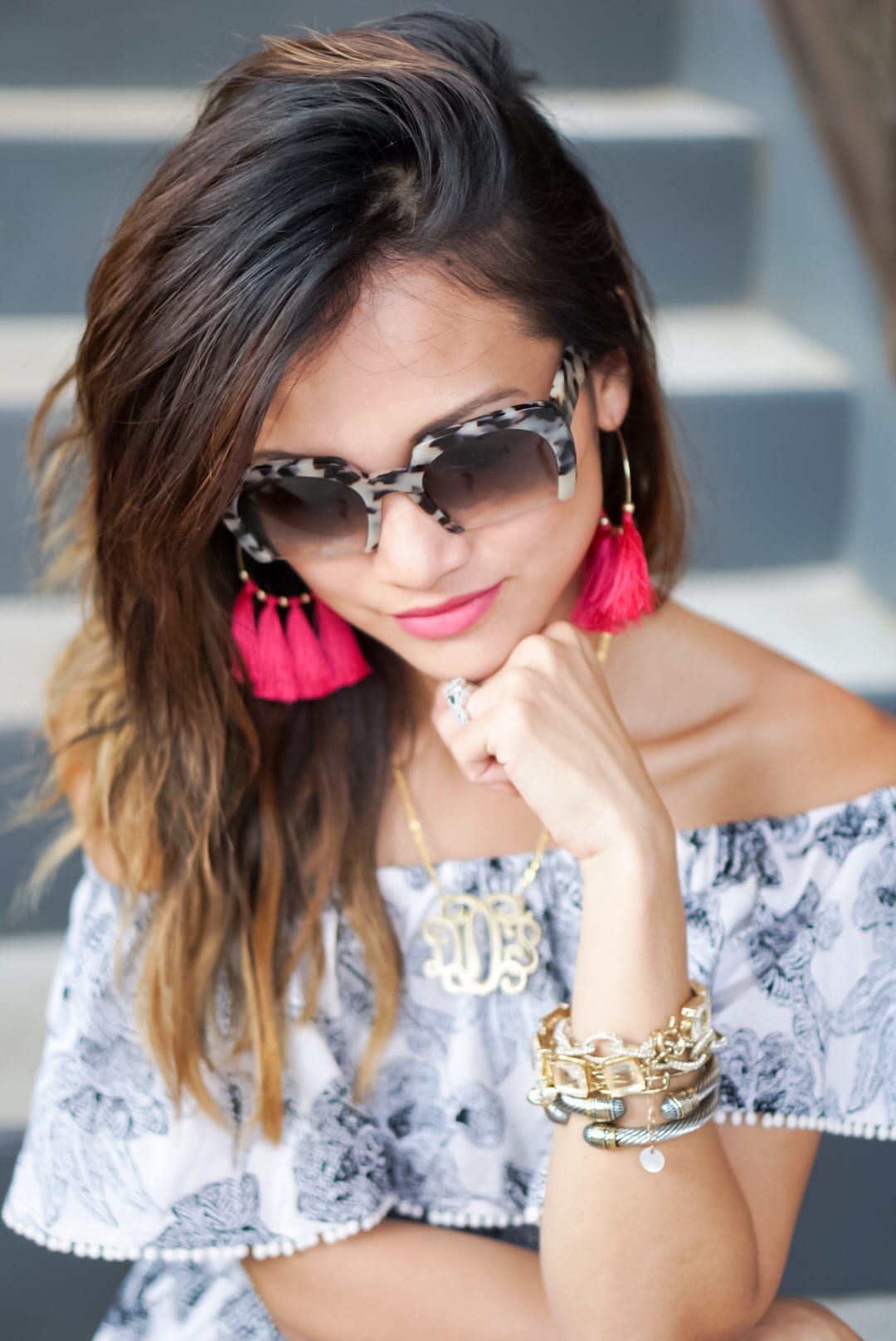 Direct link to one of my favorite tribal block heels can be found here in this post. These earrings were only a $1 at H&M, unfortunately there isn't a direct link, but you can find similar styles below.
SIGN UP FOR LIKETOKNOW.IT TO SHOP ACCESSORIES BELOW : 

Not receiving LIKEtoKNOW.it emails? Re-register now at www.liketoknow.it/settings to have my ready-to-shop outfit details sent direct to your inbox with a 'like.' 
Below are some of my favorite versatile swim cover up, and swim suits from Victoria Secret on sale for 60% off!

You are not going to miss the last of this sale, especially if you are a big fan of Victoria Secret swim. I really hope they don't discontinue it, because they are some of the most flattering, and supportive bathing suits out there. If you like this post make sure to follow along and subscribe below! Comment below or tag me on Instagram wearing your favorite summer outfits. Stay tuned for the Nordstrom Anniversary Sale that starts this week. Thanks for following along!
Follow along to get updates on new post and exclusive GIVEAWAYS!