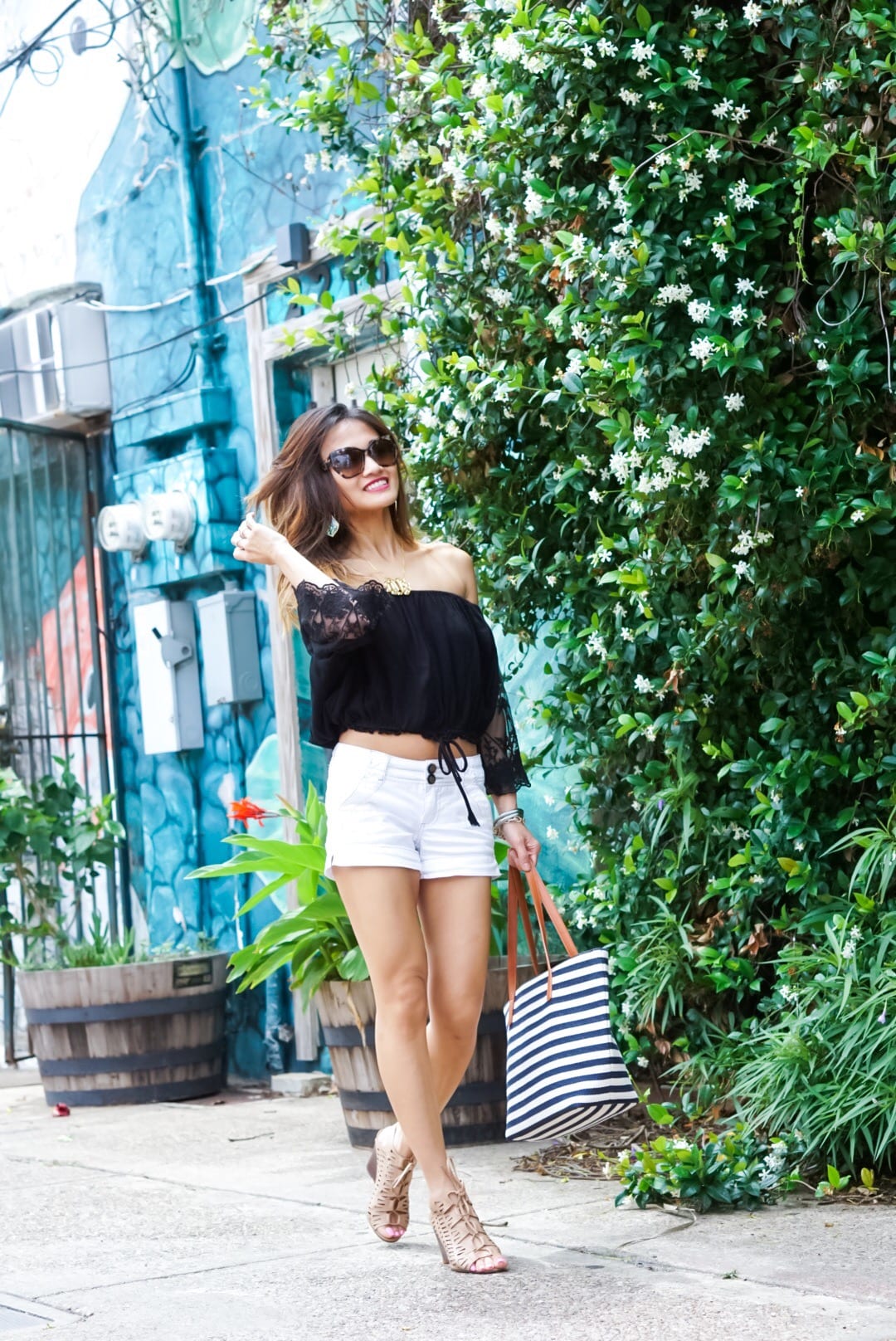 Last night, I celebrated one of my dear friend and sorority sister's engagement. I love nothing more than celebrating love, and it makes me so happy for my friends to find someone they want to spend the rest of their life with. Especially with my wedding anniversary coming up next week. It took me twenty-six years to find my soul mate, but nothing makes me happier than knowing I will be spending the rest of my life with him. Last weekend we went for date day in Galveston, just my hubby and I. By the way if you don't know ninety percent of the time he is the man behind the camera when it comes to my blogging pictures. I wouldn't want it any other way because he is the only person I feel one hundred percent comfortable to be me in front of the camera. Check out the full details of this summer outfit below.
The off the shoulder top is a staple in my closet this summer. I originally wore it to my trip to Dallas here. I just love the long lace detail. The shoes are also my go to every day wedge because they are so comfortable. I wore it with a dress in this previous post, and a romper in this post. My color is sold out but I linked similar ones below. Lace wedges are a great investment for the summer.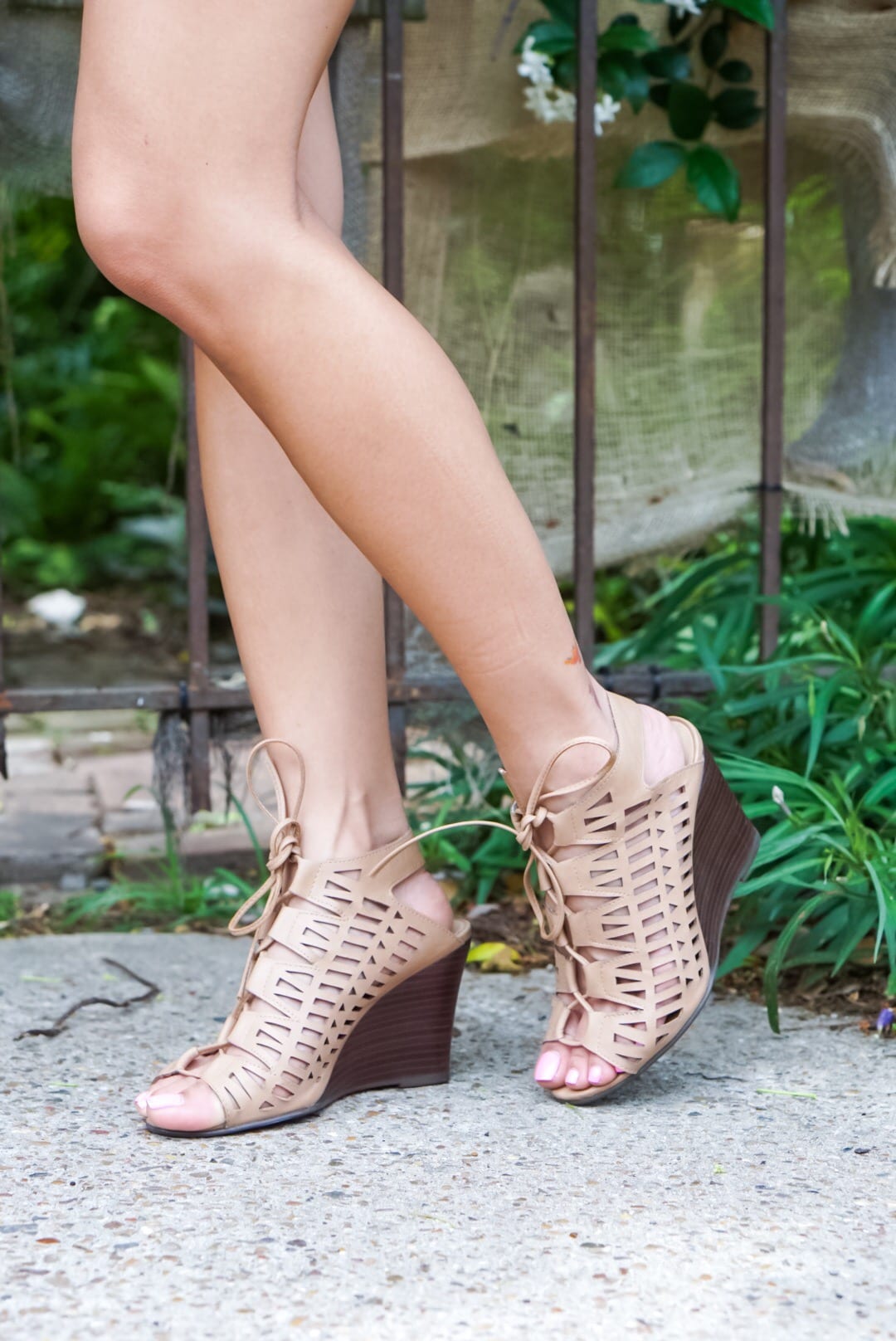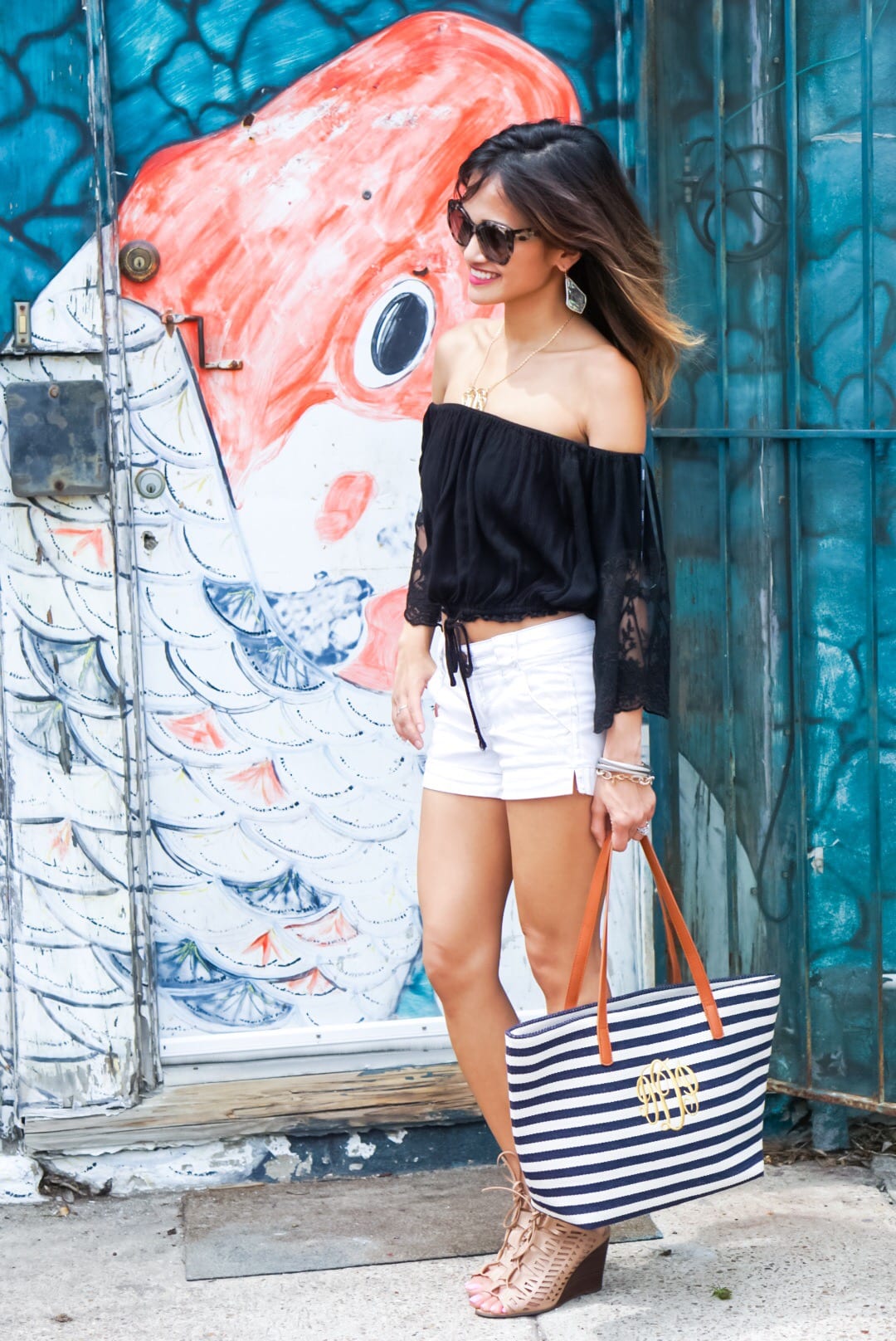 This nautical striped purse is one of my favorite summer tote bags. It's perfect for the beach, or taking with you on vacation. I first posted it here with a round-up of all my favorite monogrammed must haves for the summer.
My Prada's are rented, but you can own these with a 15% discount here. Use my code "DAWNPDARNELL" to try a month of designer glasses for free!
I accessorize this look with my favorite monogrammed necklace and Alex Kendra Scott earrings to create a statement. Kendra's and monogrammed everything are my go to pieces for the summer.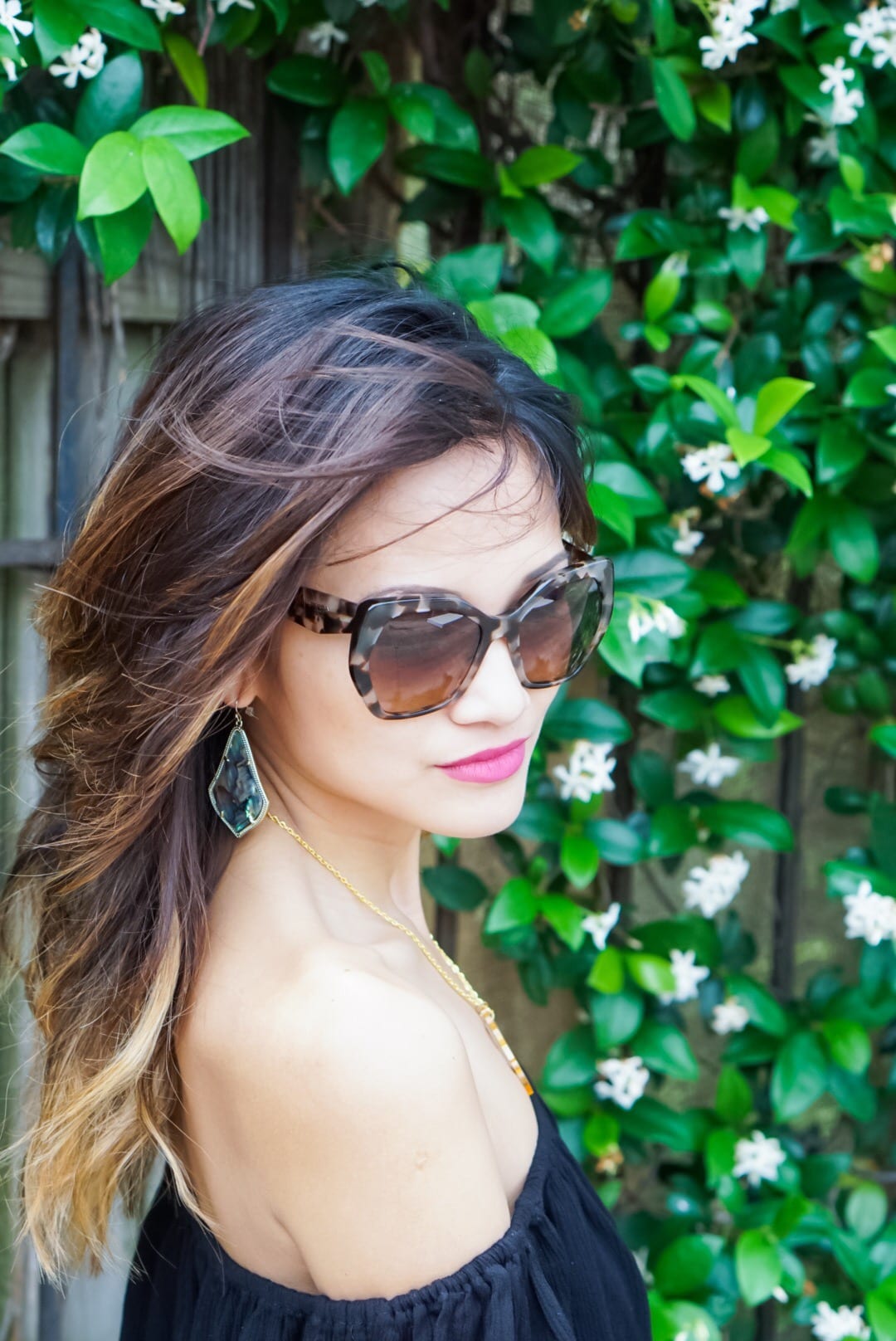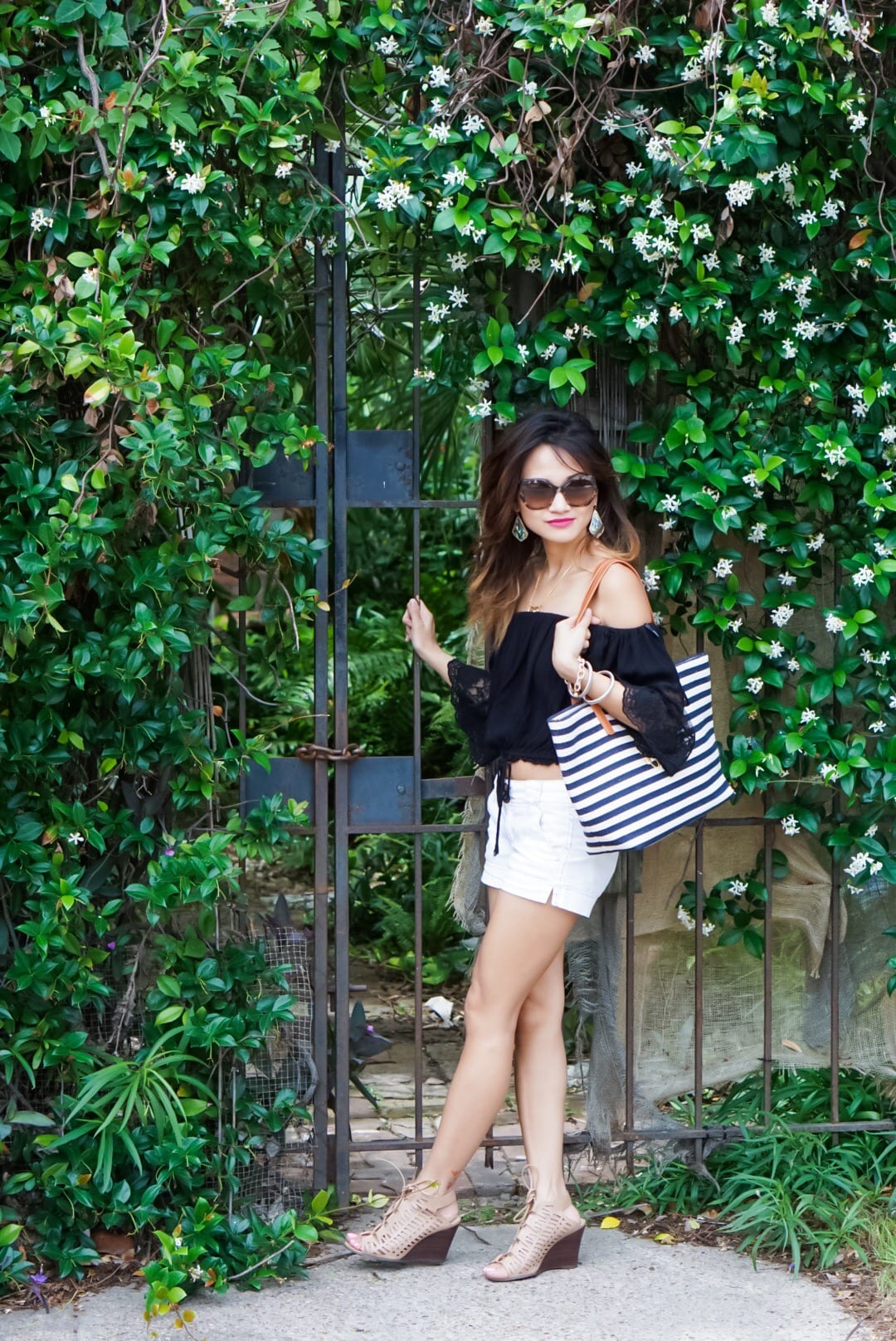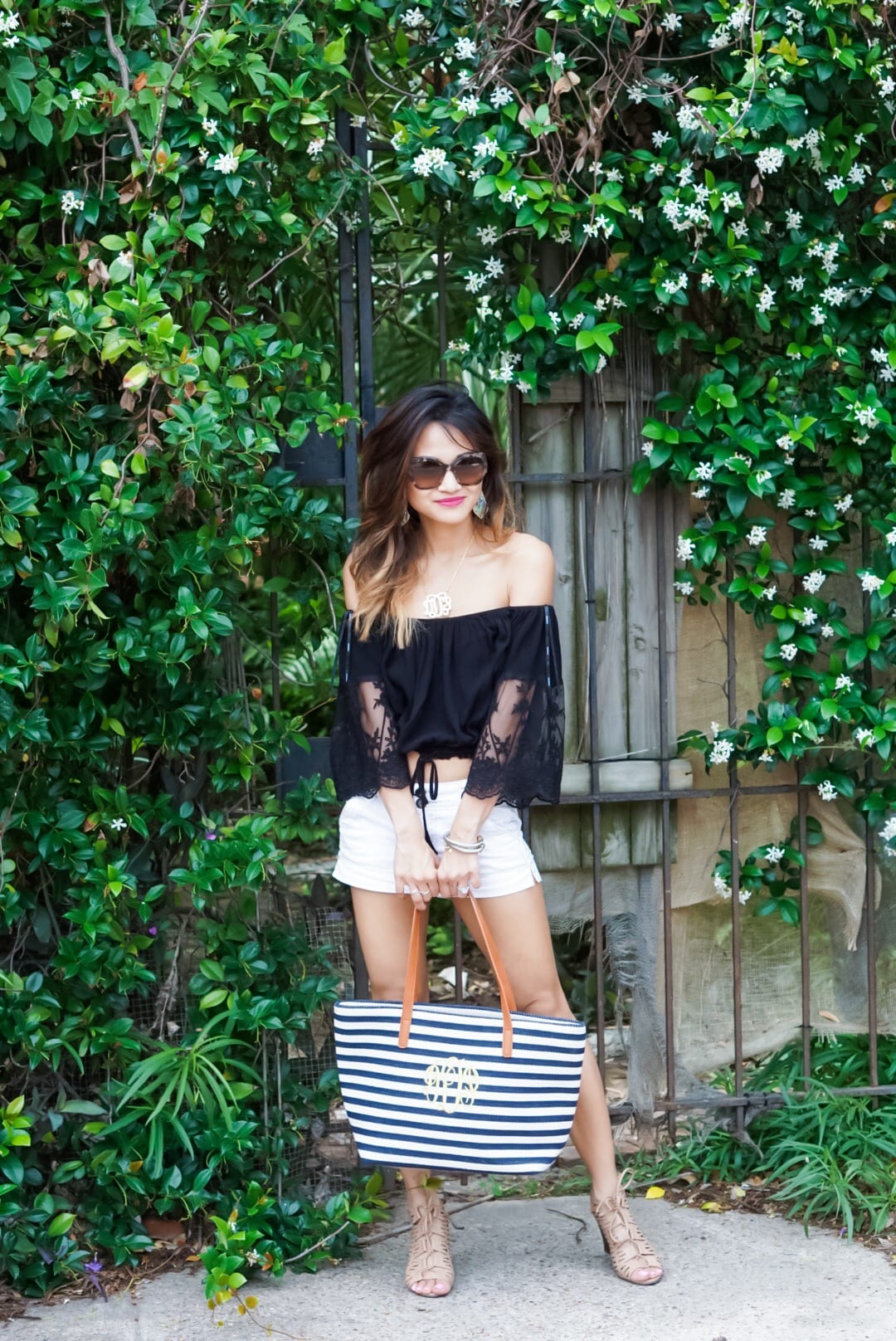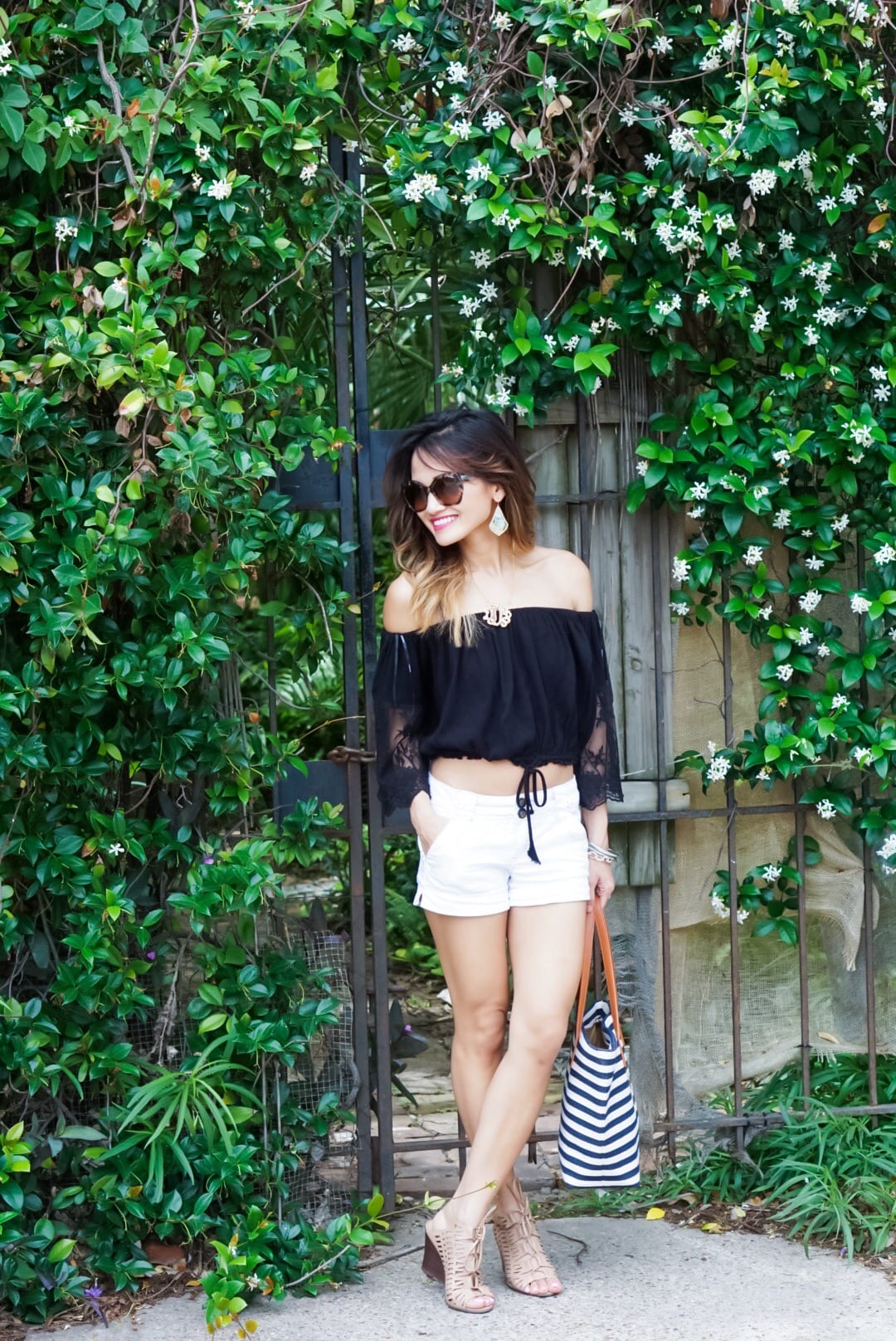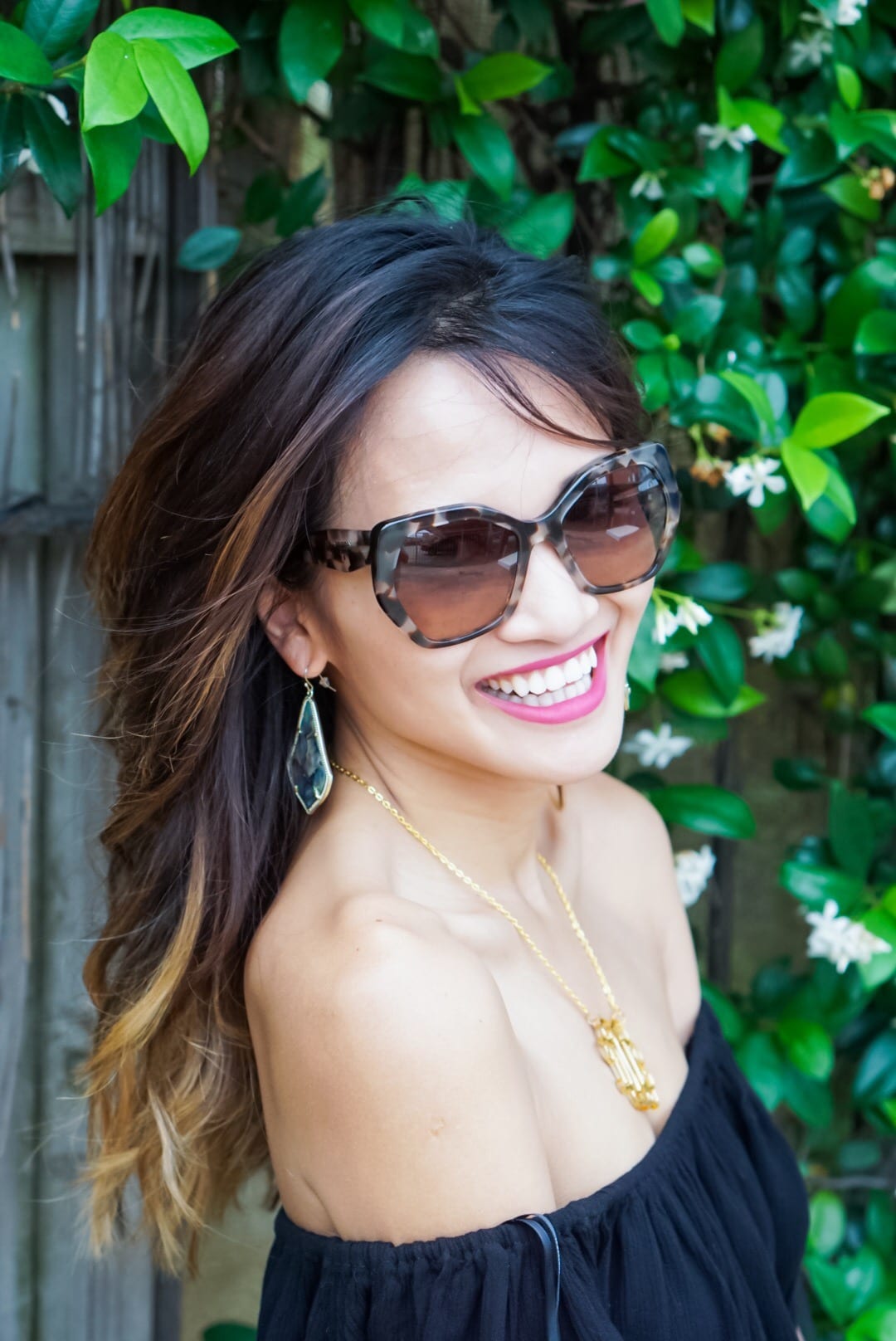 SIGN UP FOR LIKETOKNOW.IT TO SHOP THIS LOOK:

Not receiving LIKEtoKNOW.it emails? Re-register now at www.liketoknow.it/settings to have my ready-to-shop outfit details sent direct to your inbox with a 'like.' 
What are some of your summer basics? Comment below or tag me on Instagram wearing your favorite summer outfits. I hope you enjoy this look! If you love it feel free to Pin it on your boards and follow me on Pinterest for more summer style inspiration. Thanks for following along!
Follow along to get updates on new post and exclusive GIVEAWAYS!