Happy Friday everyone!I am so excited to share this adorable blue crochet dress with ya'll. I know it was supposed to be out by Thursday but if you follow me on Instagram and watch my stories then you know why. Today, not only am I sharing this adorable spring look but sharing a little mom confession on my real thoughts about Spring break. Read more about it and check out the full look below!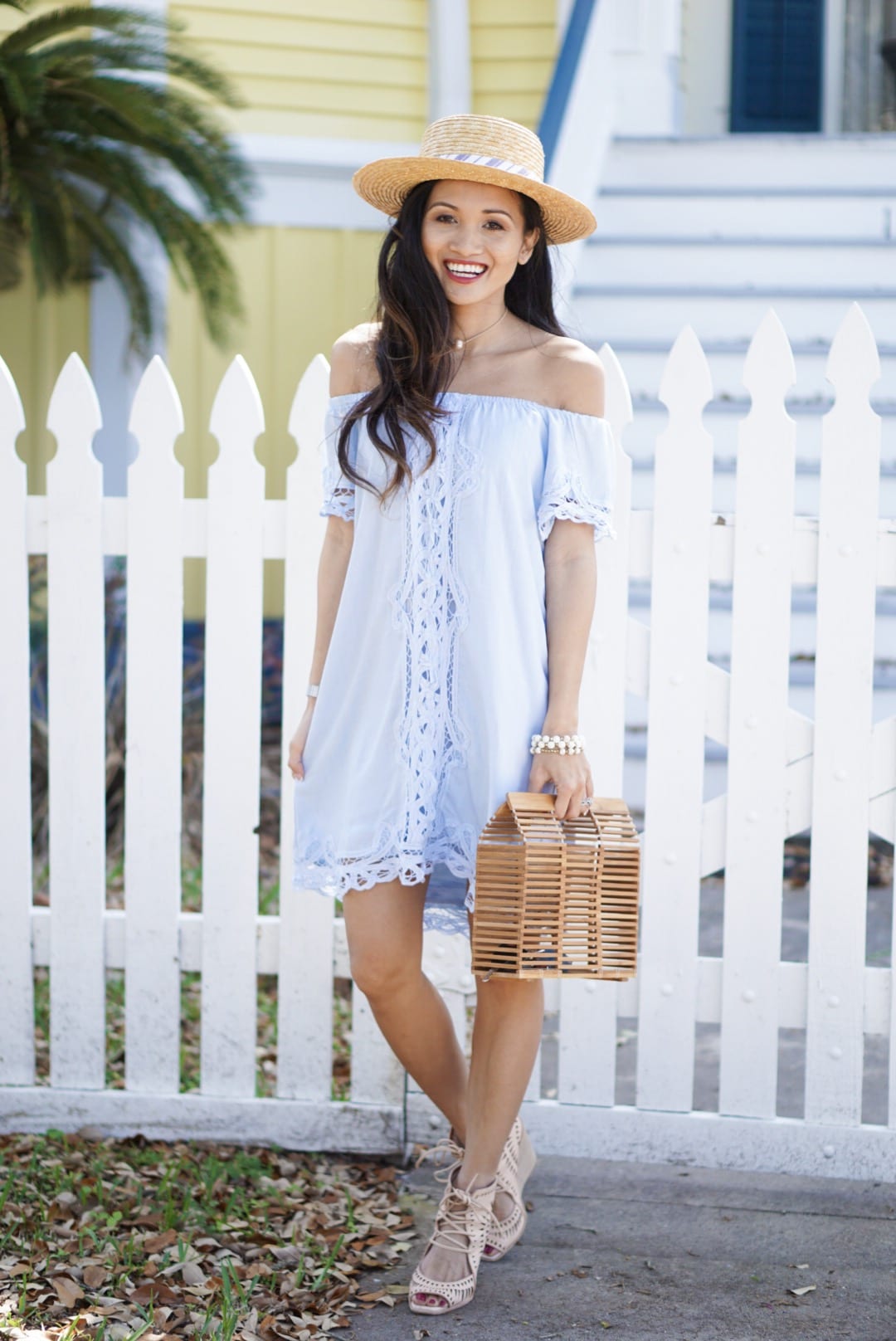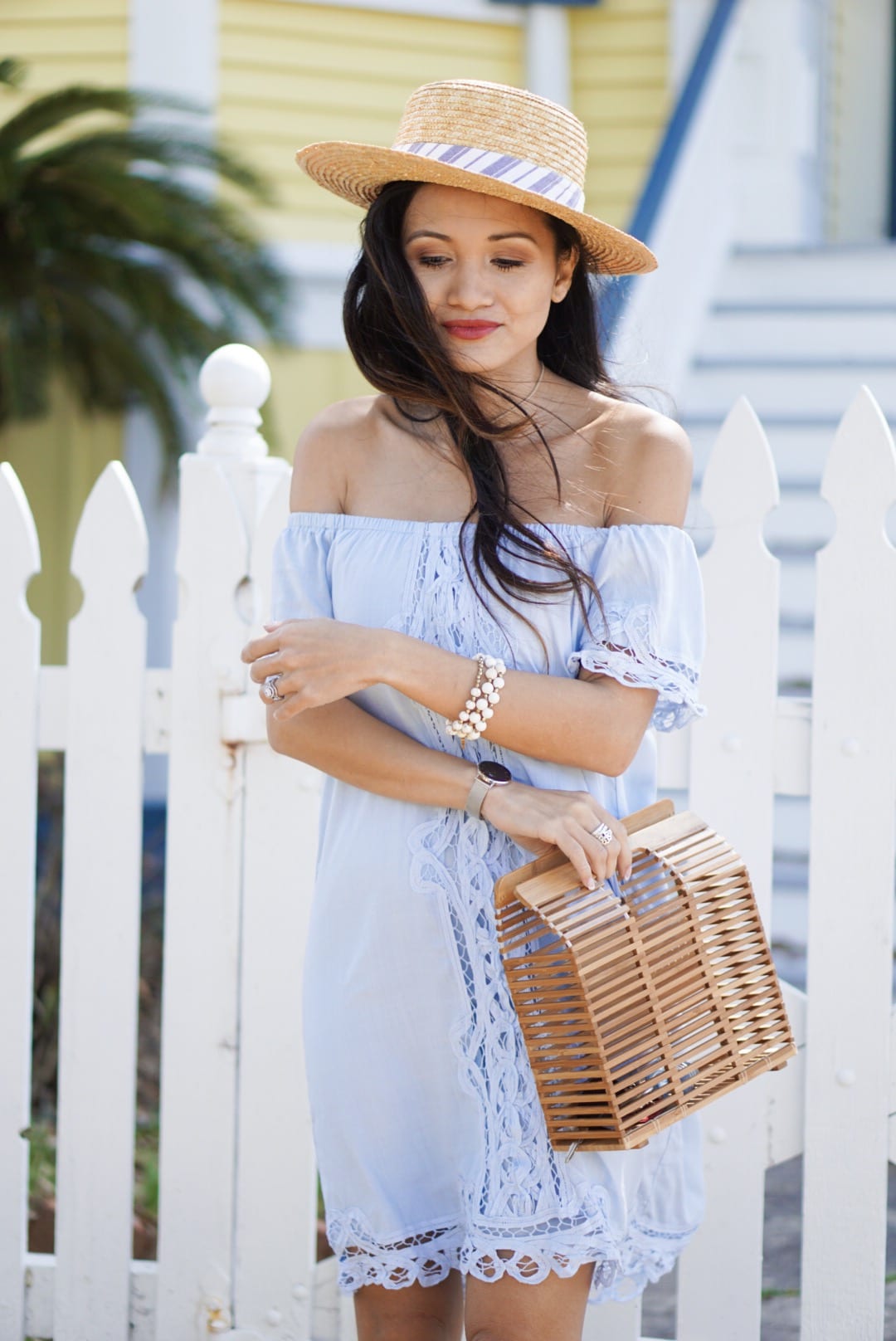 MOM CONFESSION:
With Jayden out of school and this being one of the busiest week with my blog I've been burning both ends of the candle. I've been trying to keep Jayden busy enough that he goes to bed by 8pm, but in doing so I am so exhausted by the end of the day I can't stay up much later to get my work done. Don't get me wrong we have been having tons of fun, from the rodeo, to strawberry picking, and hanging out with our friends, but my mom guilt has been getting the best of me when it comes to trying to get my work done, because the TV has become my babysitter when I am working. And I am such a stickler against watching TV, but I guess never say never right? But thankfully my mom is back from her two-week vacation and just in time for this momma's much-needed break, or at least uninterrupted time to finish my work lol, because we know a mom's work is never-ending. Haha and let's not get into the piles of laundry I have waiting for me. So here's the truth I'm ready for Spring Break to be over so we can get back on our much-needed schedule…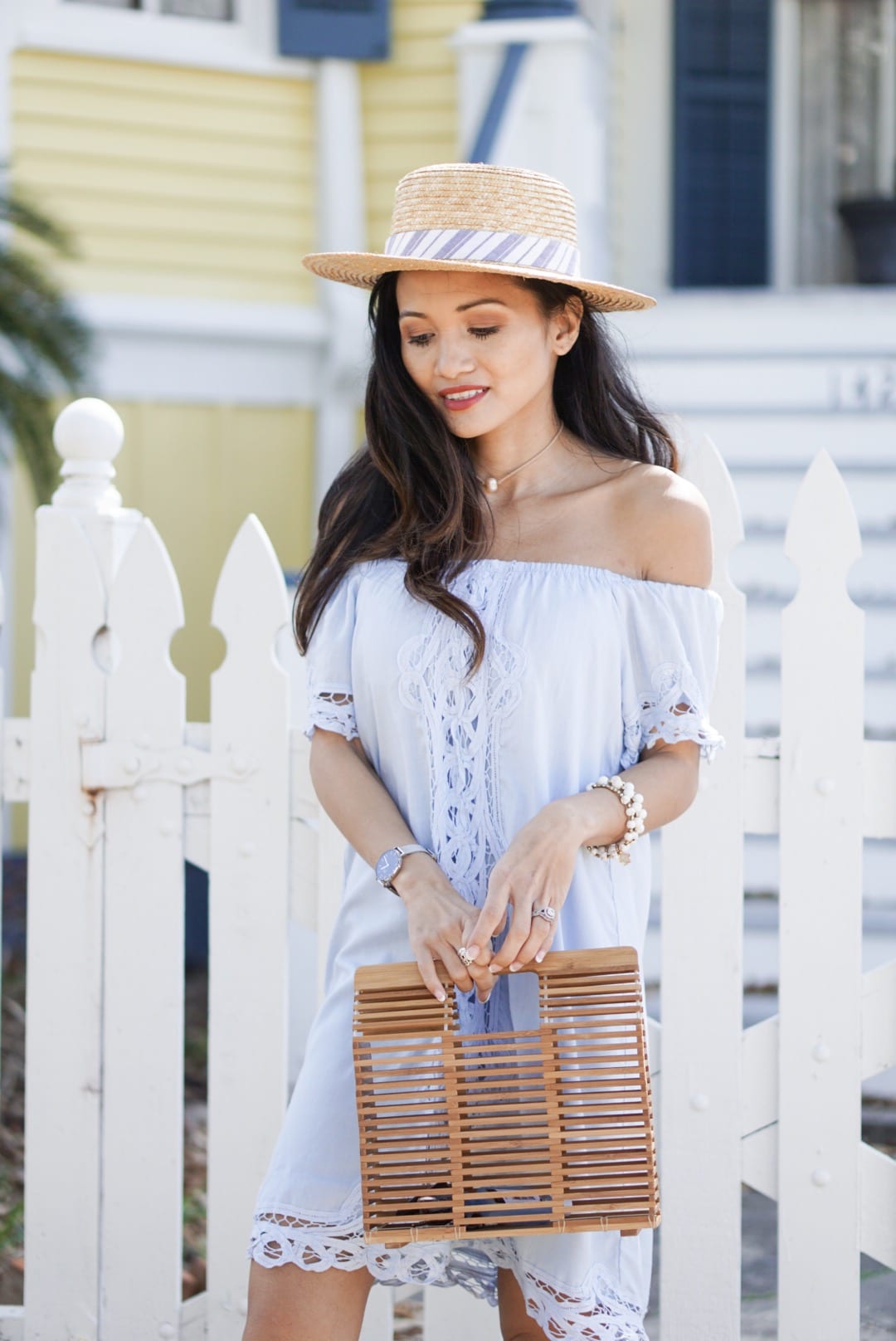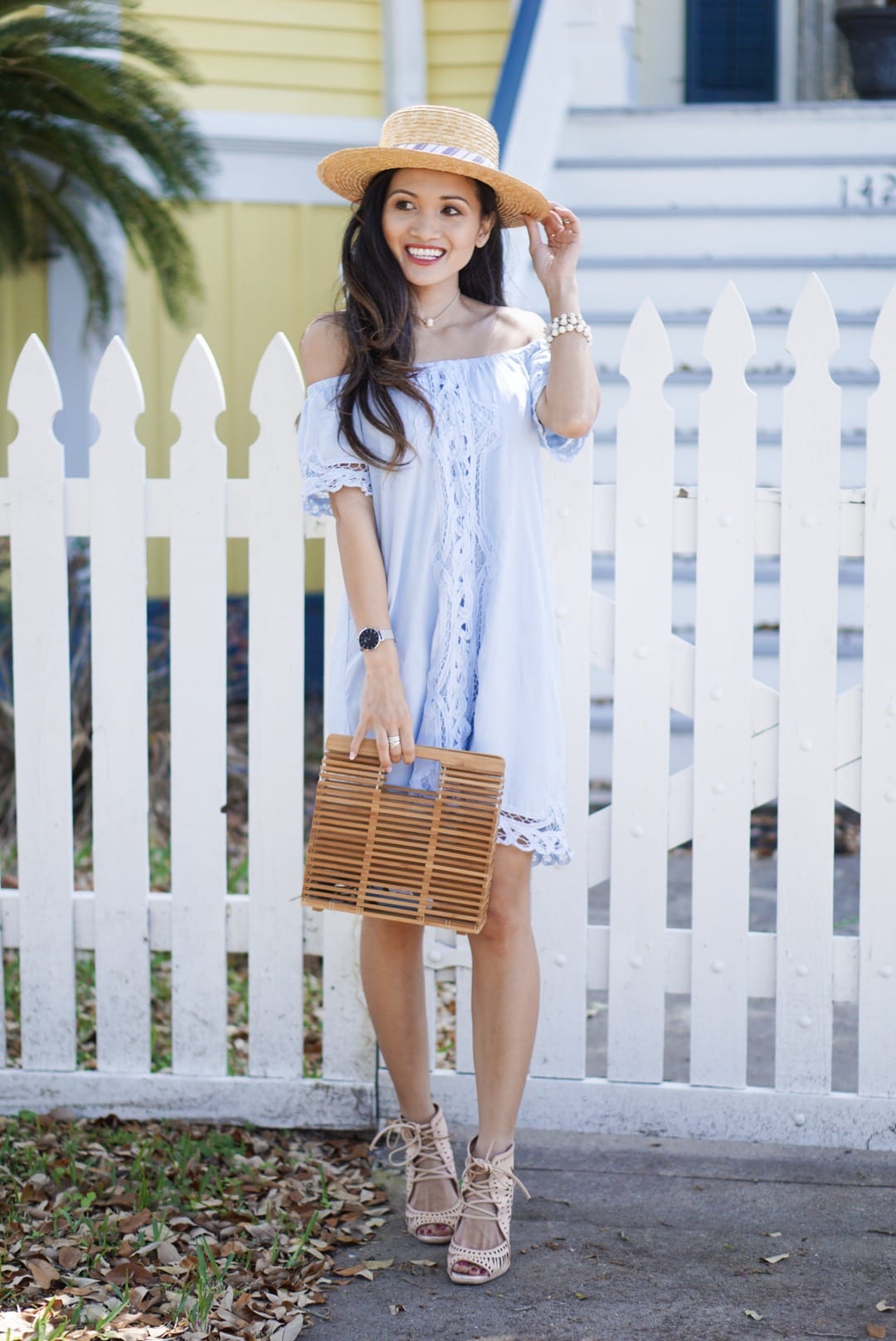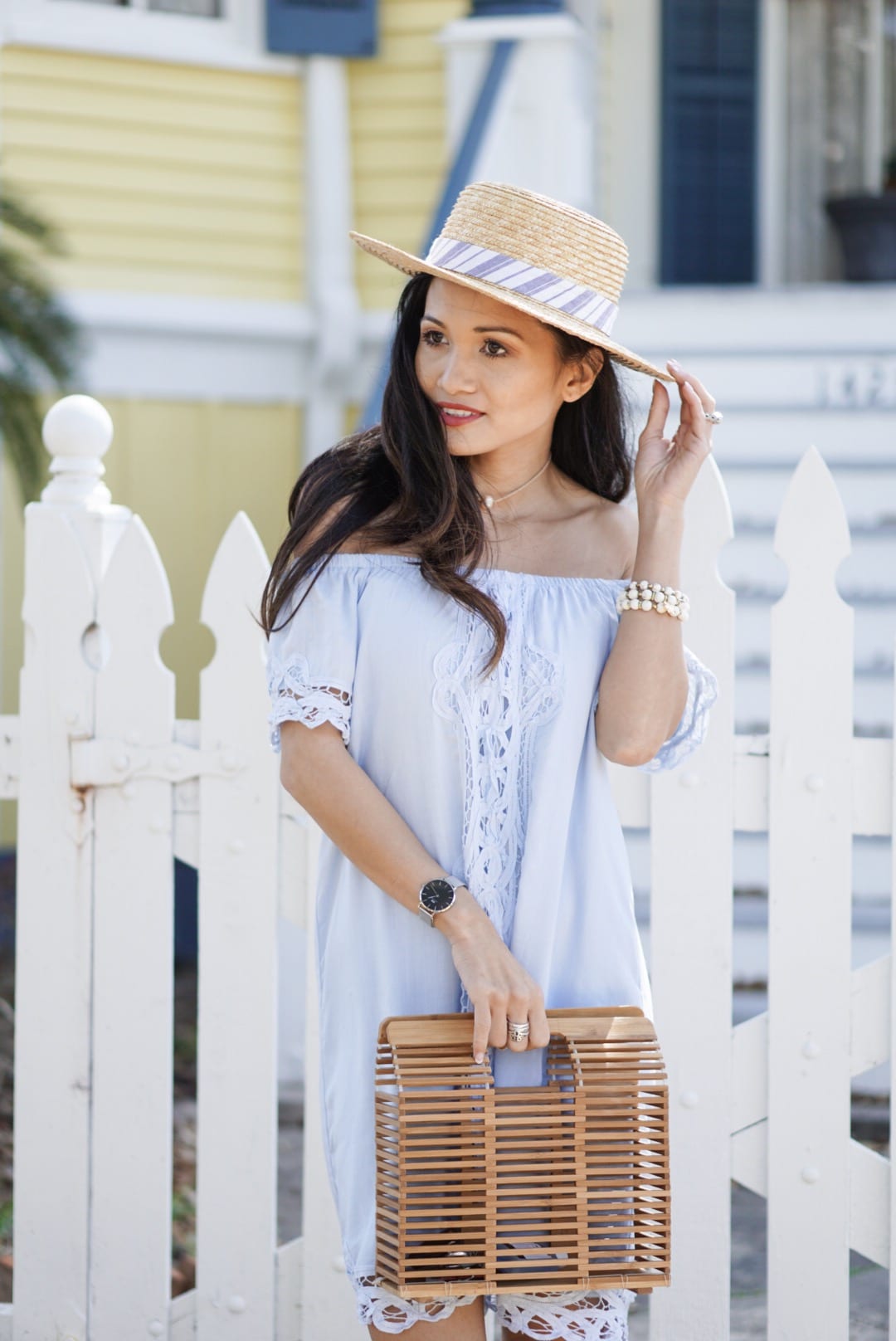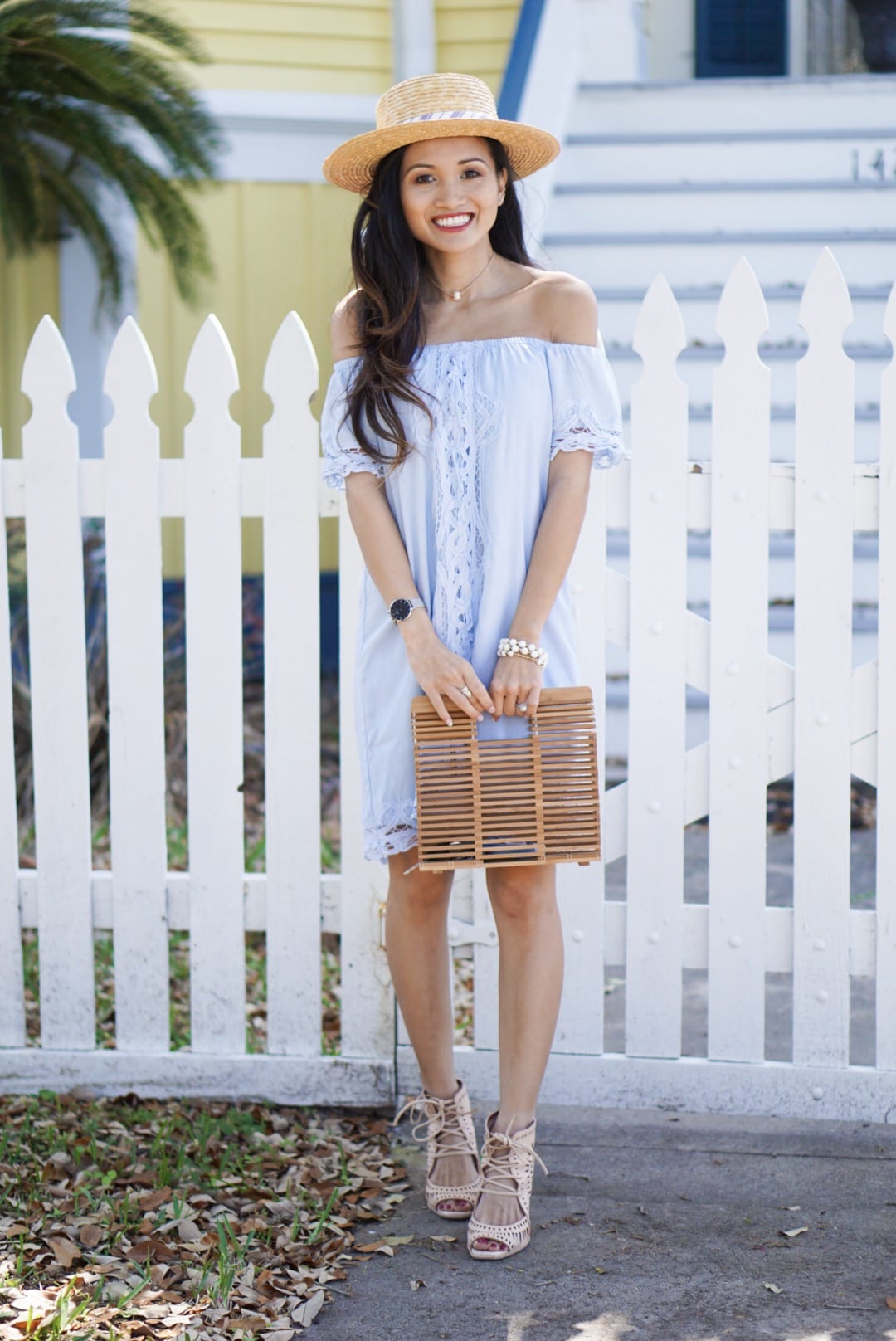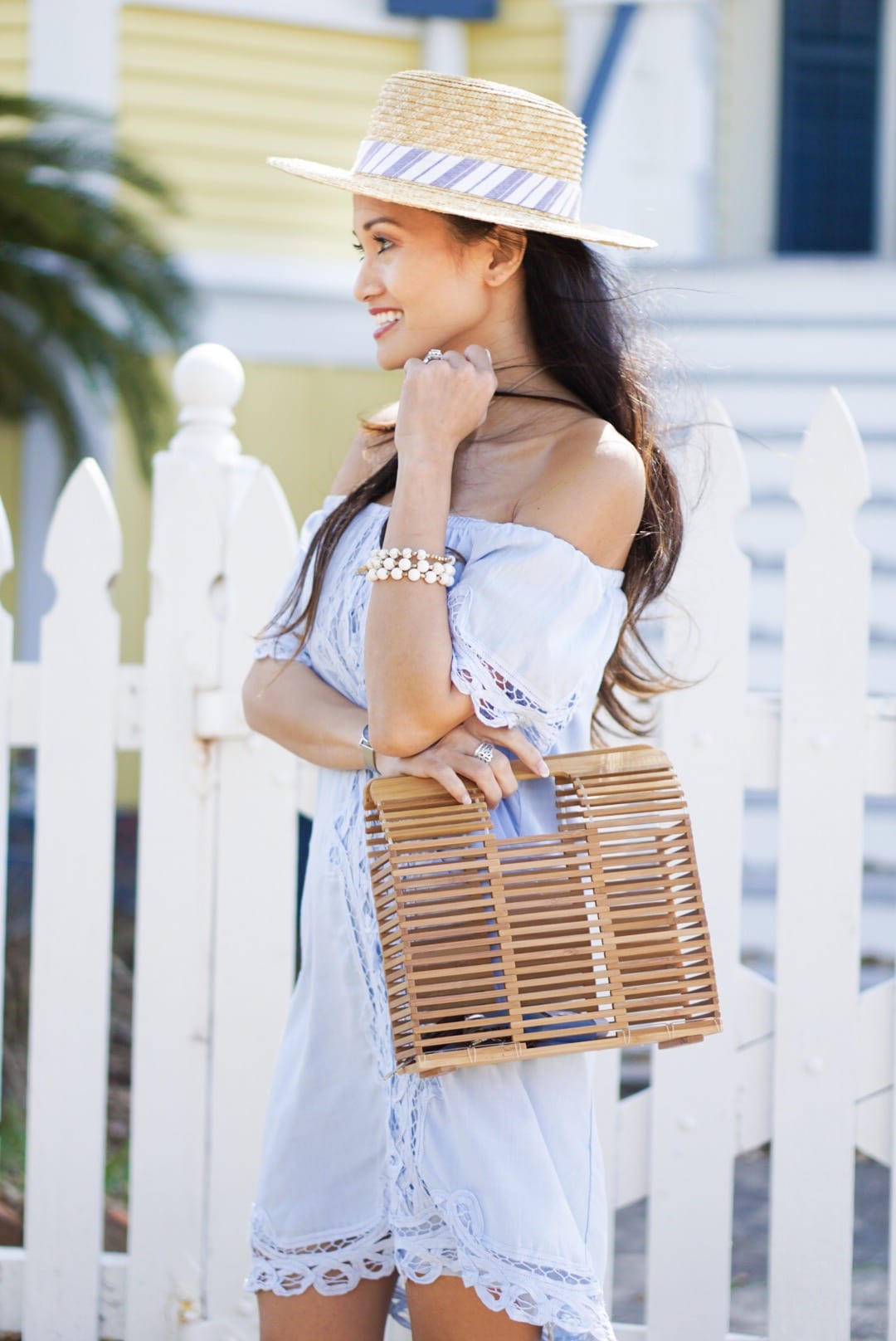 SHOP THIS LOOK:

I wore this blue crochet dress to my TV appearance for the Rodeo on CW39. You can view the segment here. Not only is it cute for the rodeo but paired up my favorite spring wedges, a cute boat hat (similar style here), and my go to bamboo bag, this is perfect for your Spring Break vacation, or a day at the beach. Best part about this blue crochet dress is it is under $50! So mammas what are your thoughts on Spring Break? Are you ready for it to be over or are you sad it is coming to an end?
P.S. Subscribe for weekly newsletters so you never miss a single post!