Happy Wednesday everyone! Hope you are having a great week so far! Can you believe it is already August? I am counting down the days till school starts! Who's with me? Today I am sharing this chic street style look with one of my favorite trends that is coming back strong for fall, red booties! As a mom I am all about just wearing t-shirts and jeans, but I love spicing things up with a great statement bootie like these red ones I'm wearing! Check out this full look below on how to style red booties, and check out my little guest on today's blog post!
  How to Style Red Booties
1. Get out of your comfort zone – Red booties are a statement piece so you can't be afraid to step out of your comfort zone.
2. Keep it short – Red booties are great with cropped jeans like the one I have, dresses, skirts, and leggings. They are not meant to be hidden under jeans or long dresses and skirts.
3. Stick to the basics – A simple t-shirt and jean combo like this a great way to show off your new booties. It's a great everyday look that can be dressed up or dressed down.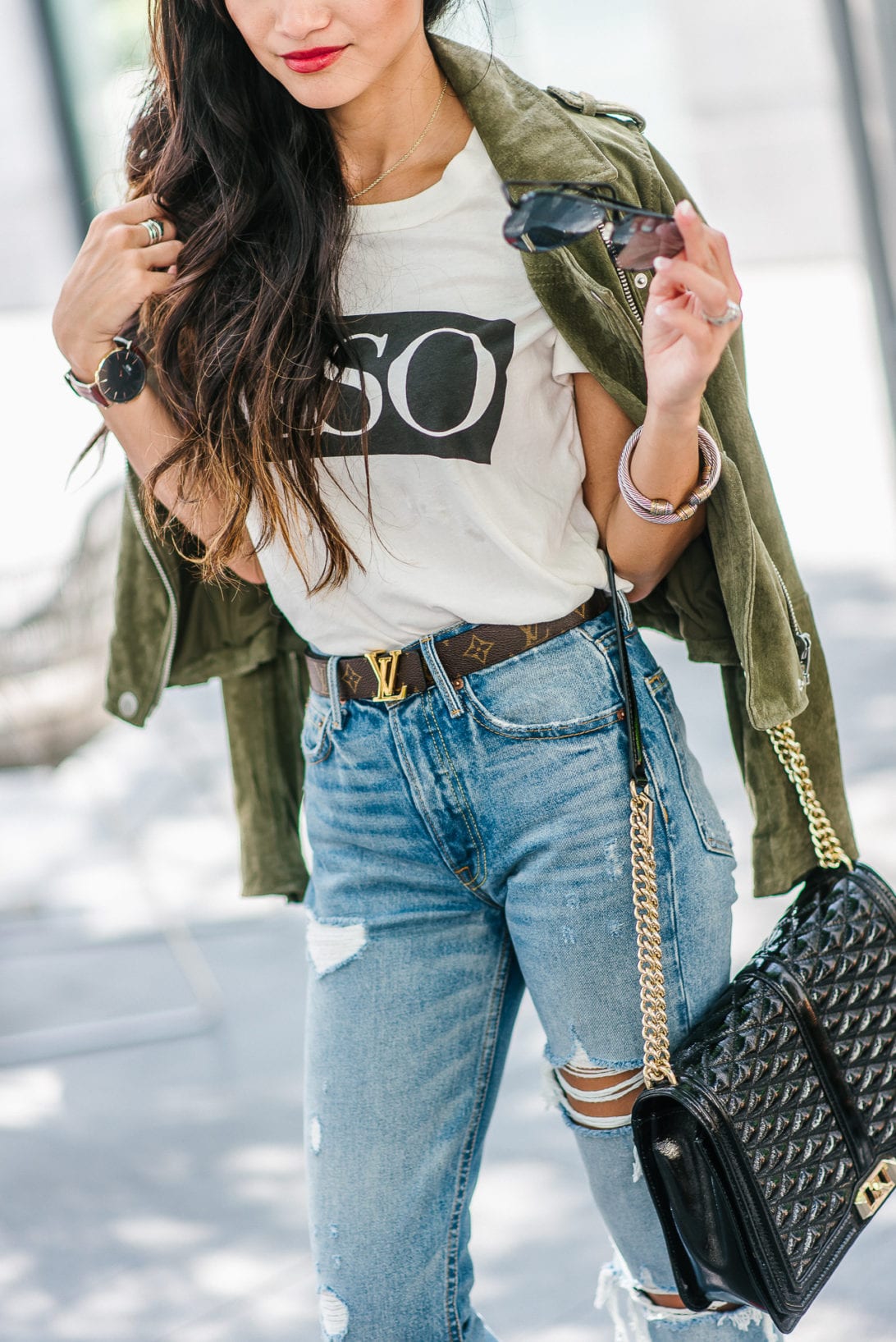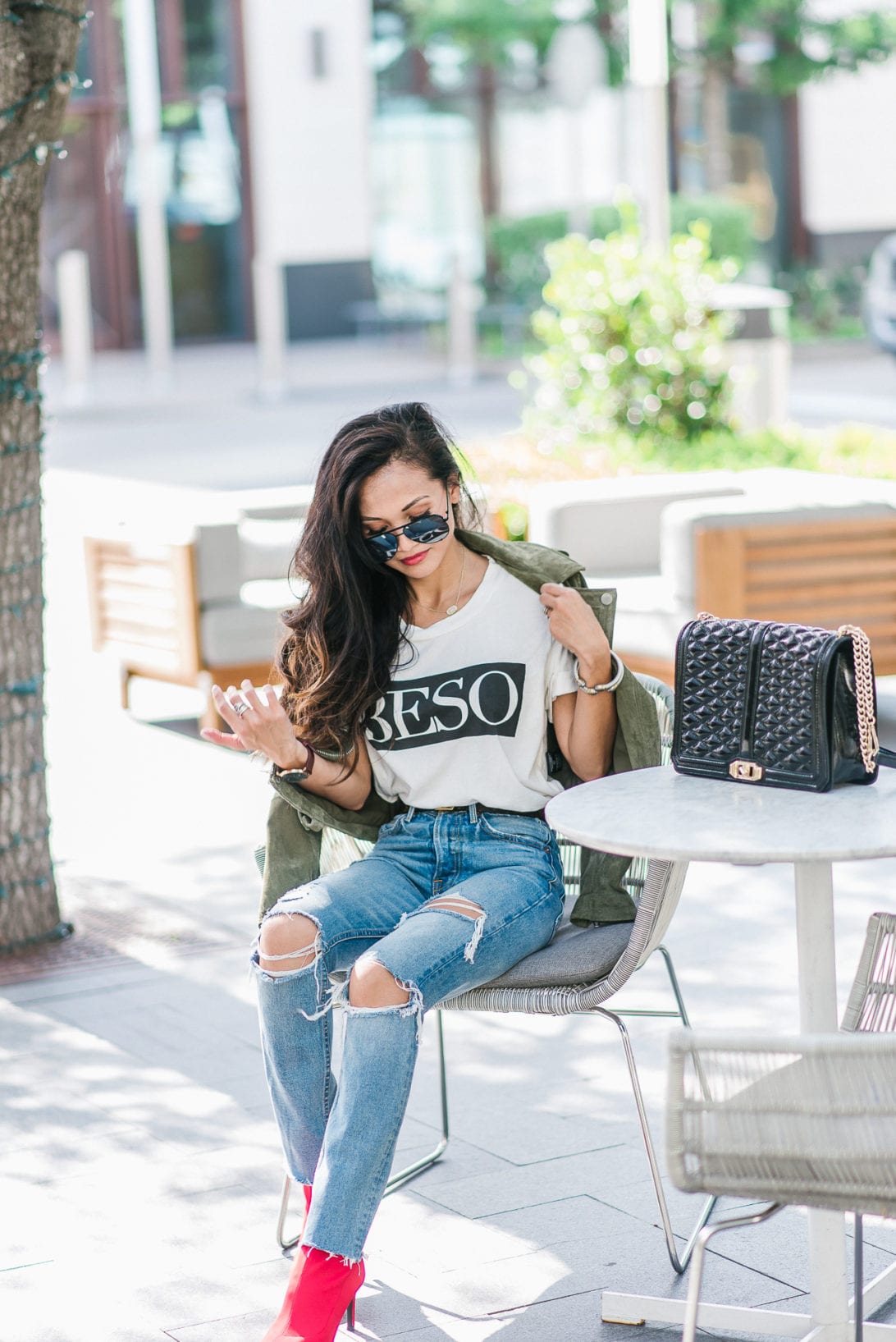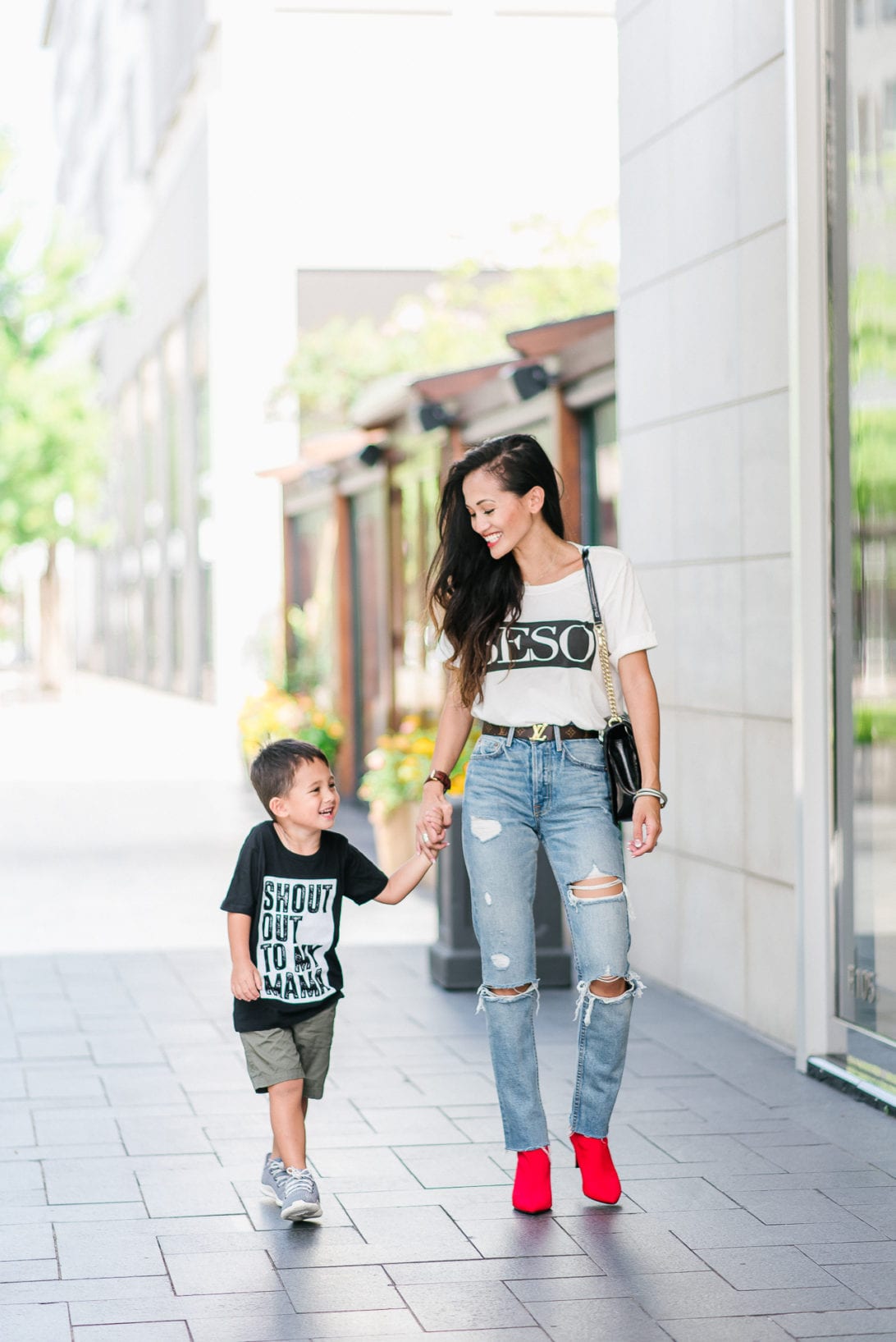 SHOP THIS LOOK:

Ok so first let's talk about my little man! Seriously the cutest little sidekick on this shoot. And you know I had to get him this fun shirt to support his mama! Alright so back to my outfit, first let's start with these jeans. As someone who is petite and finds it difficult to find cropped  high-waisted jeans that fit in length and waist size, these GRLFRND denim are the  bomb! They fit so good and they make my legs look longer! I also love my new BESO shirt I got at Evereve. It's a great statement tee and looks great tucked in these jeans. My belt was a recent anniversary gift, and best part is it's reversible! It is a two for one belt so you can wear with your black and browns or in this case your red booties too!
I hope you enjoyed these tips on how to style red booties. Little man and I have a busy day ahead of us of photo shoots and swimming class! What are your plans today?
P.S. Subscribe for weekly newsletters so you never miss a single post!