August is coming to an end and today I share this month's August favorites. Also, today Jayden starts his first day of preschool. I should have been there with his dad to drop him off, but instead I am dropping of my mom at the airport so she can take a trip home to attend my Aunt's funeral in the Philippines. If you've been following my blog then you know this is the second death in the past two weeks I have been dealing with. You can read a little about the first one here.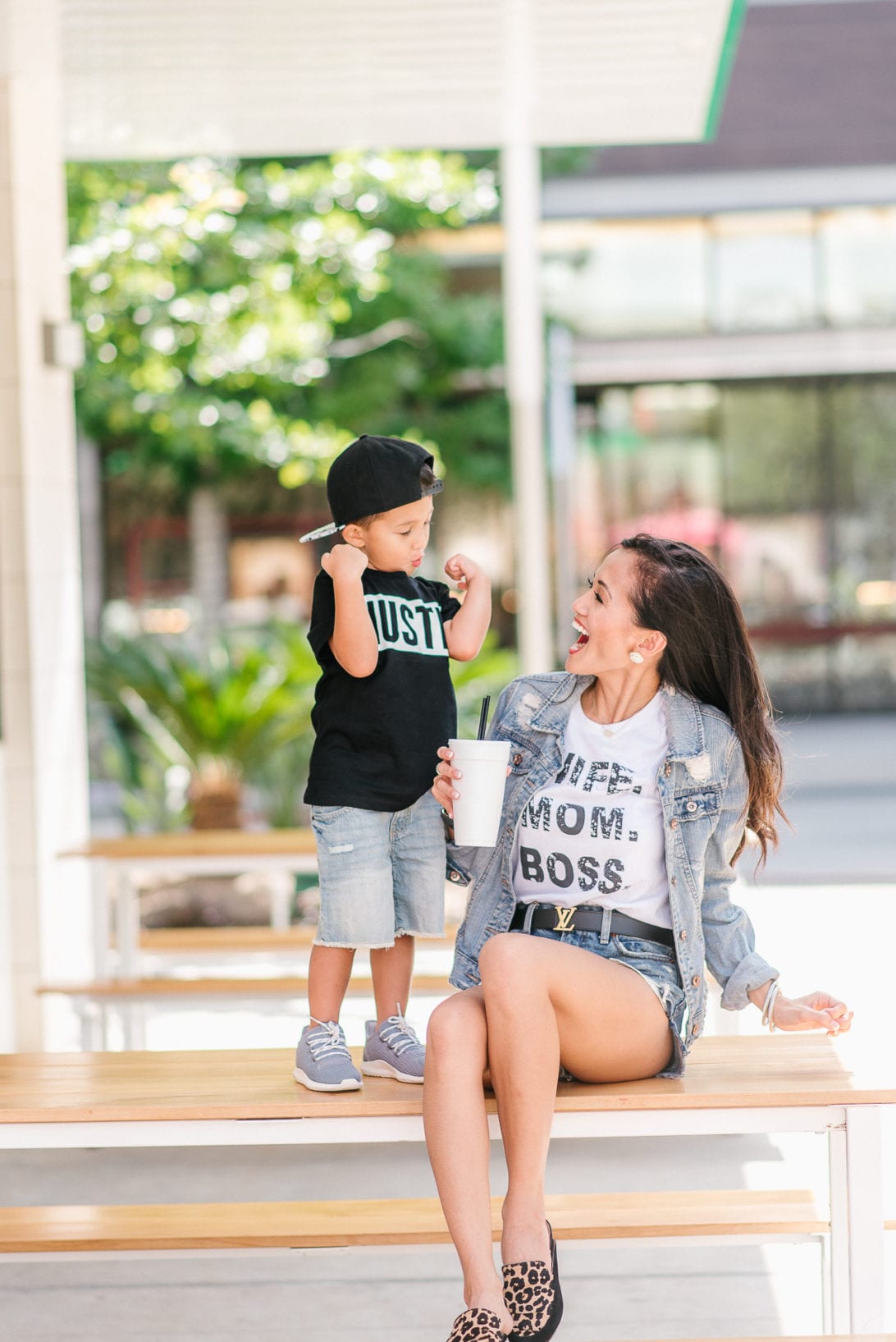 This August has definitely been a rollercoaster of a month of emotions, from sharing some of the most amazing moments of my career, to losing two people I love unexpectedly. It's been tough emotionally, especially since I share almost everything on social media. There are just some things I don't feel comfortable sharing. I do however have to address why I might have been absent more than usual, or the fact that what you see is usually the highlight reel of my life and not what's been really happening. There's been days where I don't get out of my bed or my pjs. I don't want to smile, because I am sad, because I miss that person and didn't get to say goodbye.  It's been tough and I force myself to get out and be around positive people because I know it's good for me.
I am thankful for my friends and family, who have been there for me, and I am thankful for my sweet son who is too young to comprehend all of this but still loves me unconditionally anyways. So today I continue the best that I can to share these sweet pictures of me and my little man and wrap up this month's August favorites.
August Favorites:
Beauty:
With this Houston heat, I am all about the top knot bun. I've been rocking it so much because it is the easiest updo and keeps my hair from getting tangled. You can see the full tutorial here.
Food:
I am addicted to Pickle Limeades at Sonic! I don't know if it's just me but I think pickle anything taste so good!
Fashion:
I have been wearing these jeans and shorts so much, but they are honestly the perfect fit! I wore them in this post here and here. It is so hard being petite to find jeans that fit in length and around the waist. Best part is they are high-waisted! Also love my new Louis Vuitton reversible belt which I also wore here. It is so versatile, and you can wear it so many ways. I'll be sharing a video post soon on my belt review.
Movies/Shows:
Ya'll I watched To All The Boys I Have Loved and thought it was so cute! It definitely takes me back to my high school days. Still currently bingeing on New Girl, but I think I will be finished with it by next month, which makes me sad. Any recommendations?
Places:
Since I got back from the Blog Societies conference, I cannot get over how much I love Georgia! It is such a beautiful green, diverse place full of culture. I was so surprised how much I fell in love with it. I could totally see myself raising a family there, and I haven't said that about any place considering my heart belongs in Texas.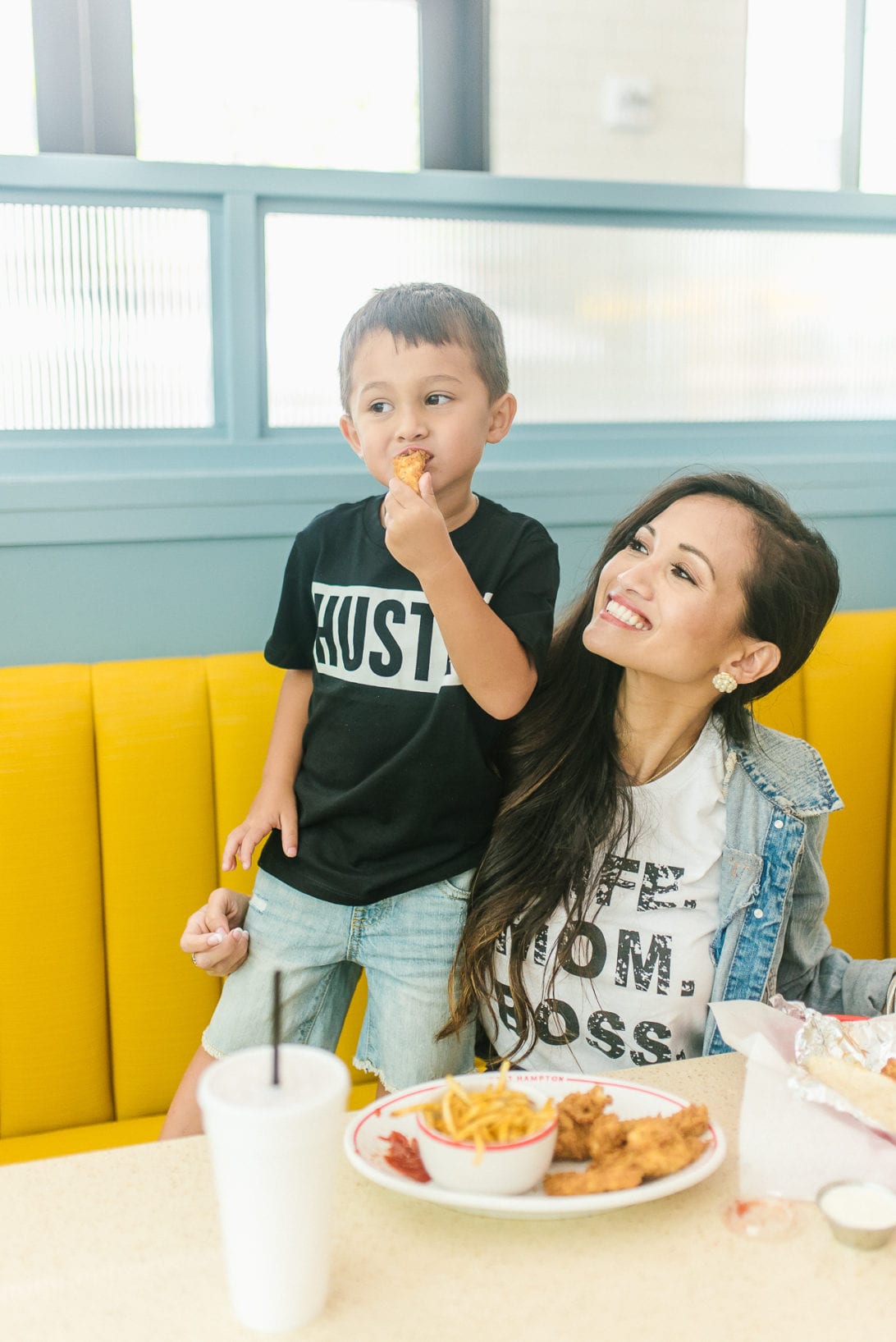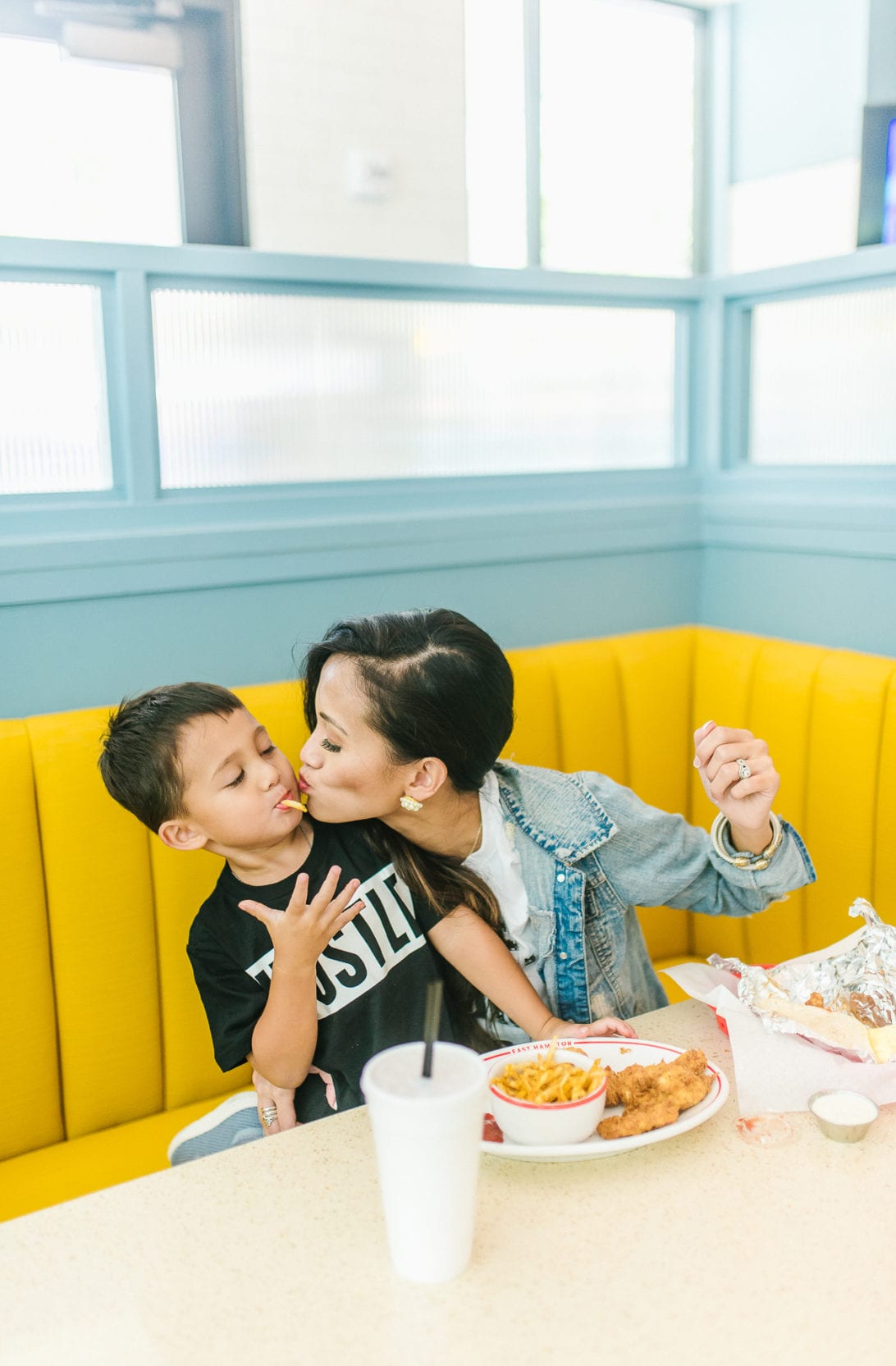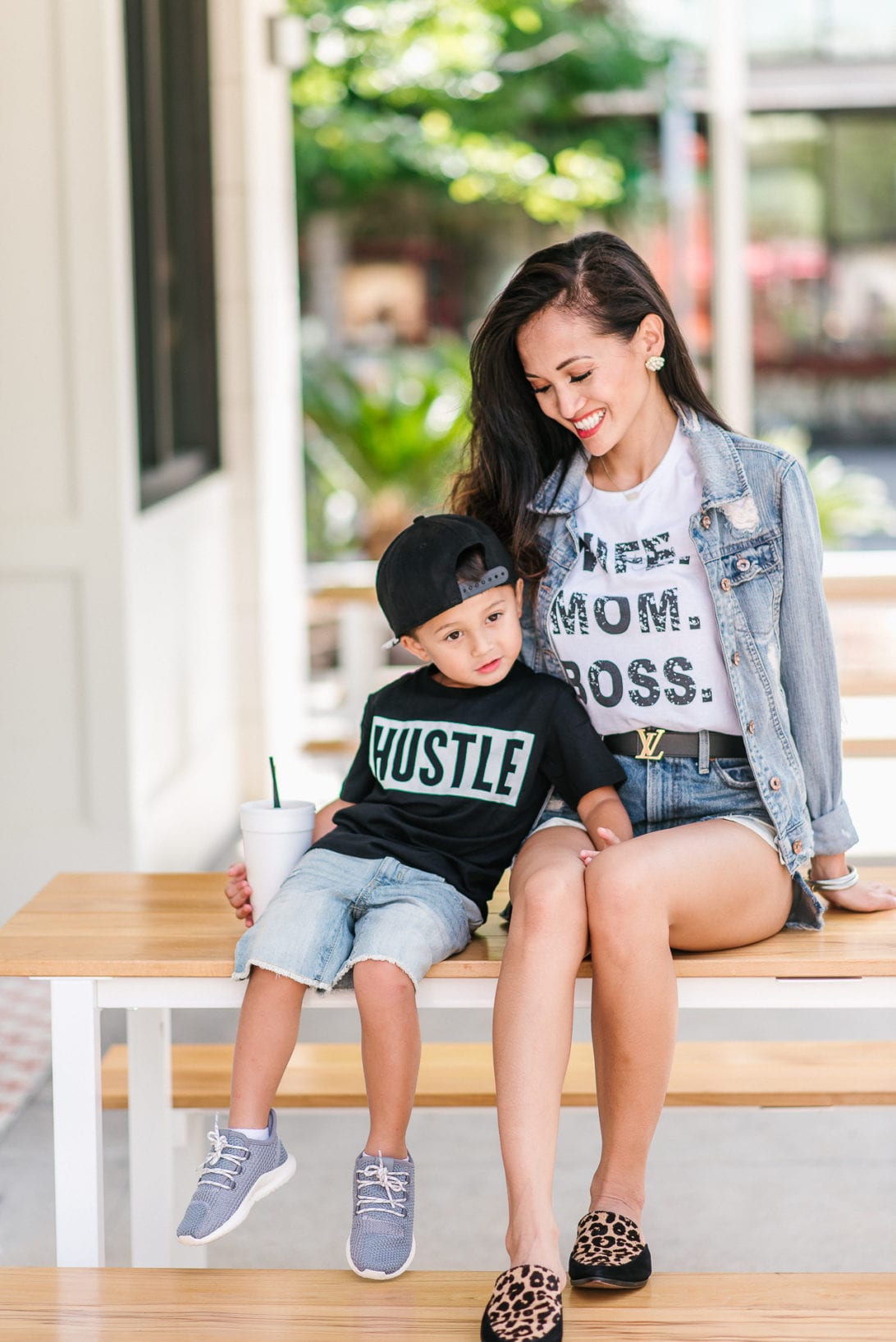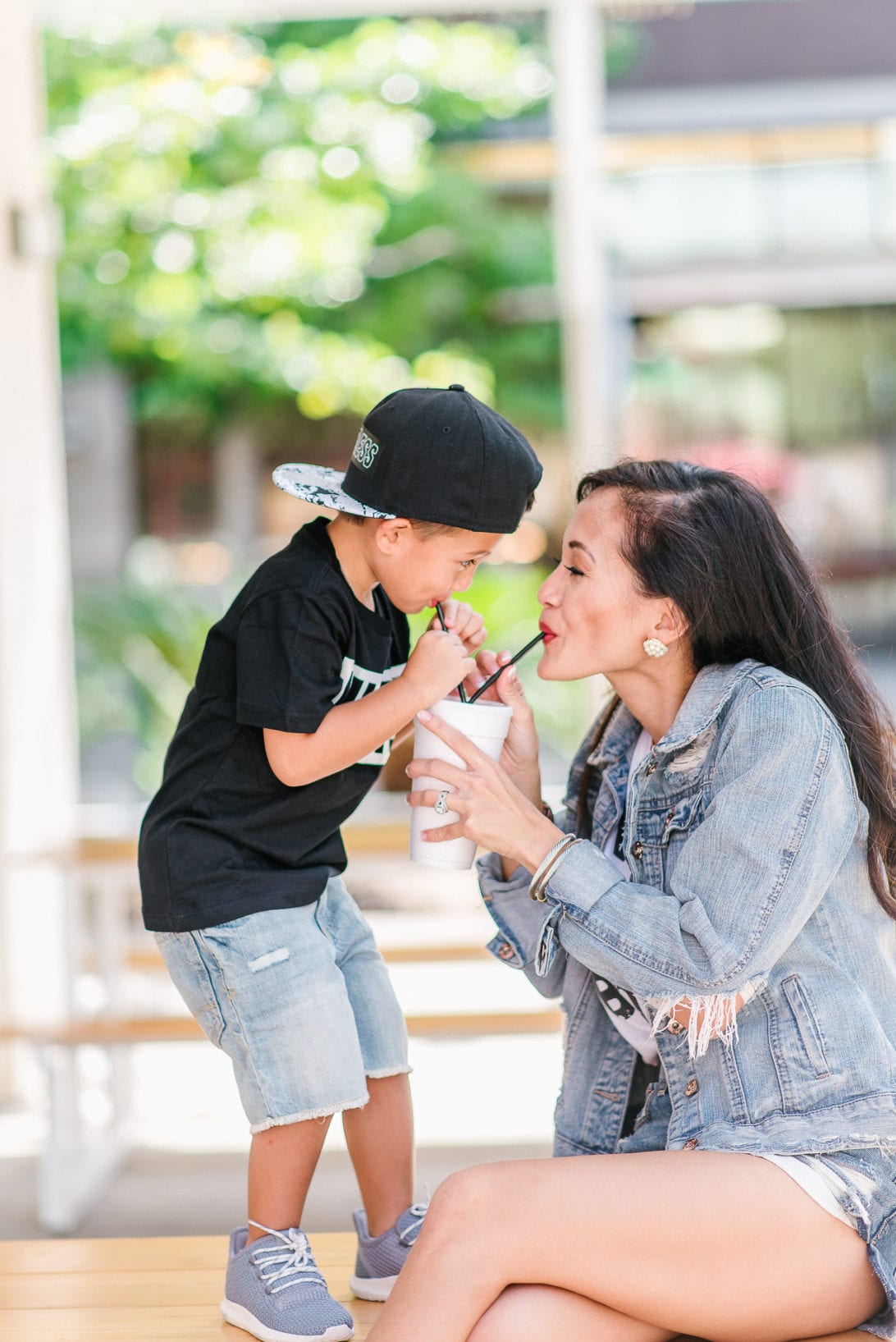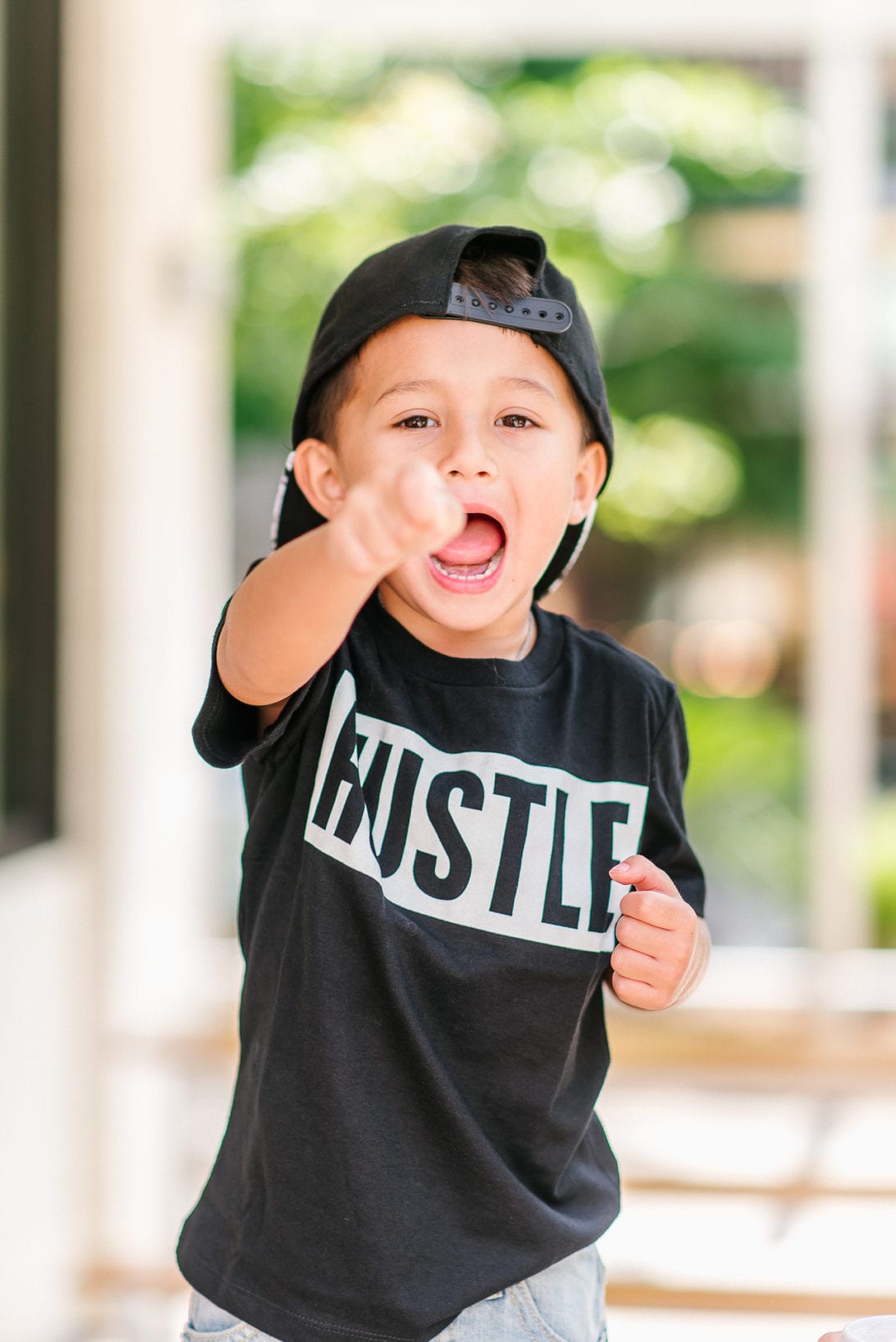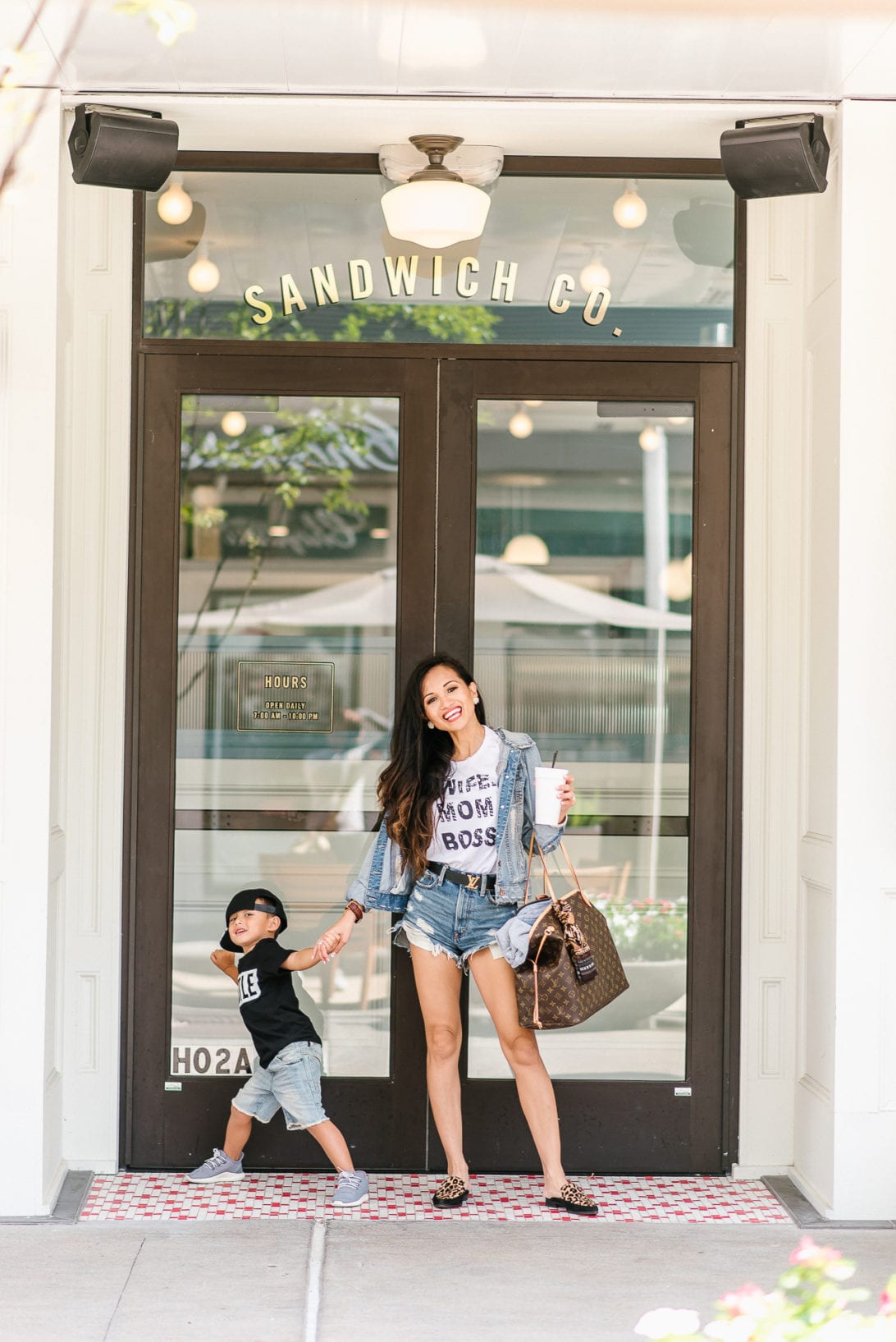 SHOP THIS LOOK:

I can't get over how cute my little man looks. I love his HUSTLE shirt. He motivates me to hustle and go for my dreams. I can't believe he is already in pre school. I swear he grows by the minute. As a mom I try my best to cherish every little moment I can with my little guy, because I know it won't be long before he is in high school and too cool to be doing coordinating photo shoots with his mama. My shirt is from this cute boutique and under $25! I have several of their mom shirts because they are so cute!
Thank you so much for tuning in today and letting me share my heart. Let me know what your August favorites are below!
P.S. Subscribe for weekly newsletters so you never miss out on a single post!
Photos by Banavenue Photography