Hey guys,
Today me and my husband celebrate our 4th wedding anniversary so it's only fitting to finally share our Tulum travel guide and our kid free trip we took last month. We had such an amazing time, and highly recommend for couples who are looking for a kid free vacation. Tulum is super hip, eco-friendly, and a paradise for couples to relax and unwind. Best part is it isn't crowded with tourist. It is a hidden paradise of Mexico. Check out our Tulum travel guide and recommendations below!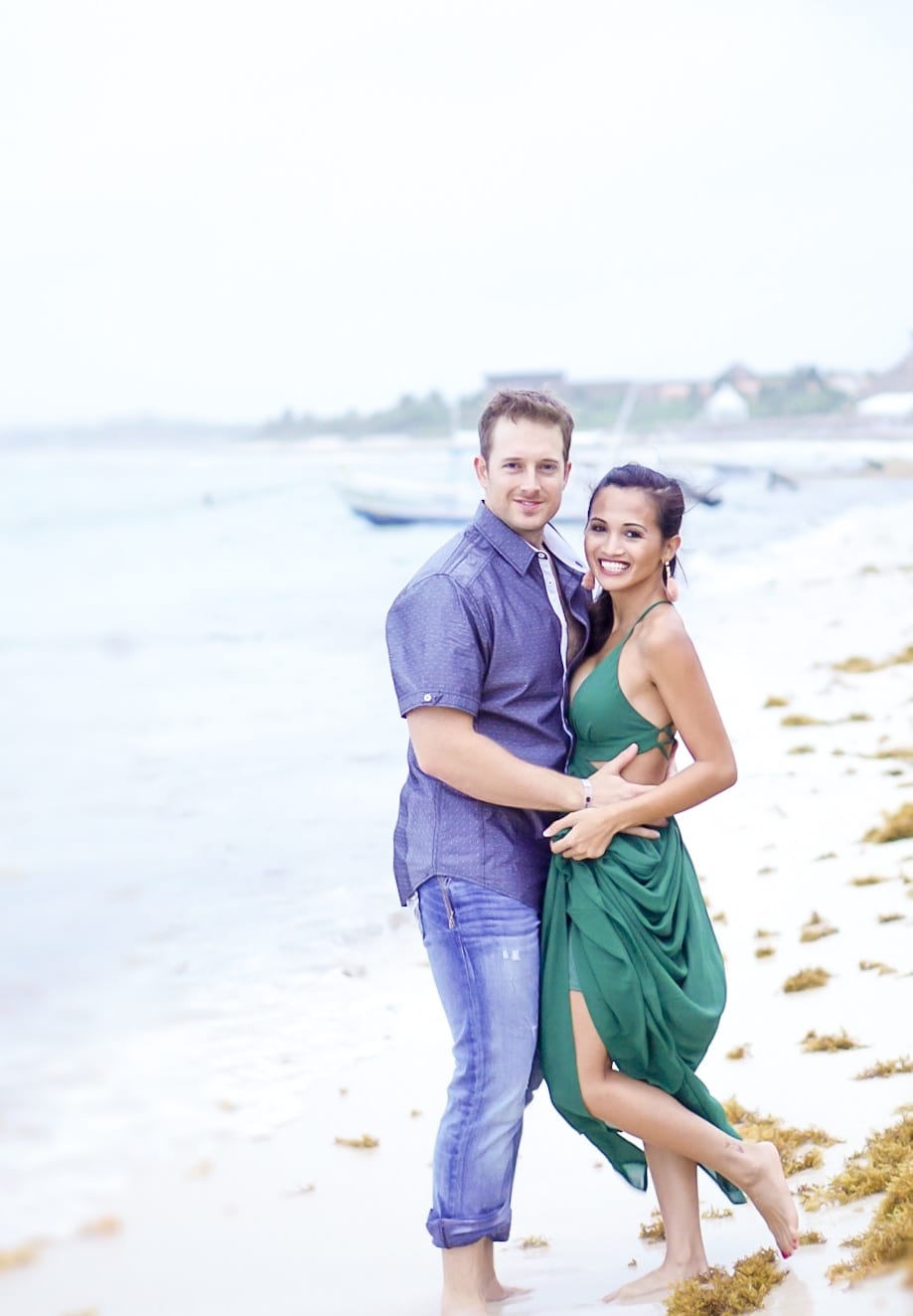 TULUM TRAVEL GUIDE
Transportation:
To get to Tulum most people fly into Cancun and take a taxi to Tulum. It is about 45 to an hour drive from Cancun. Our hotel had smart cars for rent that you could take to explore the Coba ruins or go down the beach street of Tulum. We stayed for 5 days and loved the freedom of having our little smart car. Taxi's can get expensive to take around town. It is actually cheaper to rent a car for a day than to take a taxi if you plan to go visit the Coba ruins or any of the cenotes. If you are staying on the beach strip of Tulum it is easy to get everywhere by walking or a bike.
Where to stay:
As much as we would have loved to stay in the many beautiful boutique hotel in Tulum, we opted for the Grand Oasis resort 15 minutes north of Tulum. We stayed in the adult only Sian Kan section which is beautiful. We loved having all of our meals and drinks taken care off and not needing a reservation if we just wanted to stay in. All the restaurants were amazing and the food was fresh and delicious! Plus we had a beautiful room with a pool and beach view and our own private jacuzzi. Also there were so many benefits like free bike and car rentals.
What to do:
If you love adventure then you will love Tulum. There is so much to do! It truly is a hidden paradise. My husband and I love history, culture, and nature and Tulum had plenty of that. We definitely will be back to visit the places we missed but here are our recommendations below.
Climb the Coba ruins – This was a fun side trip we took. We drove 30 minutes north of Tulum to visit the tallest mayan pyramid that you can still climb. We opted to bike our way to the ruins than take the bicycle taxi or walk, and honestly it was the fastest and most convenient choice. You could stop anywhere you wanted and you can leave any time you wanted without having to wait for a taxi to get you. Plus there are so many other ruins along the way you will definitely want to check out. The Coba ruins is not a difficult climb if you are in good shape, but I did see a lot of people winded when they got to the top. The view is spectacular from the top. It is worth the 15 minute climb. The climb down was definitely scarier for me as it is a steep climb down.
Shop local – On your way to Coba you will see little towns with the cutest shops, and best part is the prices are less in these towns than if you would go to downtown Tulum. We found so many beautiful leather bags, handmade dream catchers, and hammocks. We ended up going home with a couple of things and we definitely feel like we got our moneys worth. If you love interior design, you will love shopping in Tulum. Everything is just beautiful and inexpensive!
Visit the Mayan ruins of Tulum – We didn't have time to visit this ruin. We got caught up exploring Tulum that we got here too late. It is definitely on my top priority for next time we go.
Cenote diving – These beautiful swimming holes are truly magical. It is something you would see in a movie. We went to the Gran Cenote and loved it! Theres three parts of the Cenote. One part you have to actually have full scuba gear to visit since the caves go down so deep. Some parts get really dark to explore, but I had a waterproof case (which I highly recommend you getting if you plan to do some swimming) around my phone and just turned on the flashlight when we got into the dark caves.
Swim with the sea turtles  – This was by far the coolest thing I have ever done! We decided to wing it without a guide but with great guidance from the people at the Akumal Dive Shop. They were the nicest people and directed us to where the would be. It is a great workout because you have to snorkel for a while till you can find one. We were lucky we found two on our own! It was amazing to see them up so close in their natural habitat. I highly recommend you do this if you can. It is such an amazing experience.
Where to eat:
Ok I'm going to be honest, you could literally spend three days just restaurant and bar hopping in Tulum because there are so many unique and delicious choices when it came to food and drinks. However it is twice as much to eat on the beach side of Tulum as it is downtown Tulum. I ordered one drink at Kin Toh for $12, and for that same amount we had a full dinner with drinks in downtown Tulum at the Barracuda. I honestly preferred the local taquerias and restaurants in downtown Tulum when it came to food. The food is just soooo good and fresh. I loved all the fresh seafood and tacos. But the view and the scene from the hotels and bars on the beach side of Tulum is totally worth it. We bar hopped from one hotel to the next and enjoyed just drinking on the beach. You can see in my video above some of my favorite Instagram worthy views from each hotel we visited.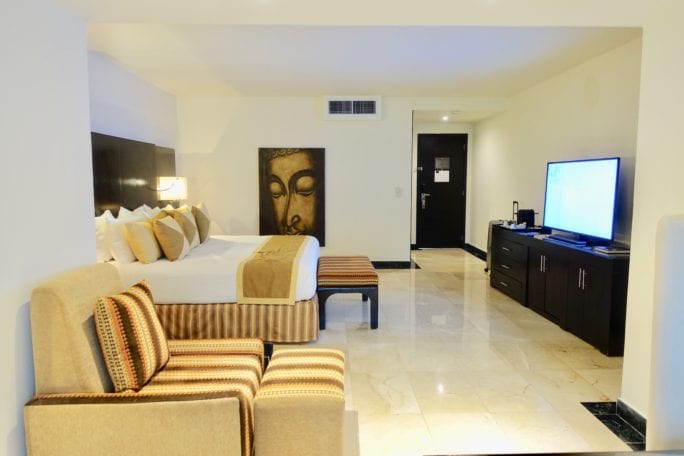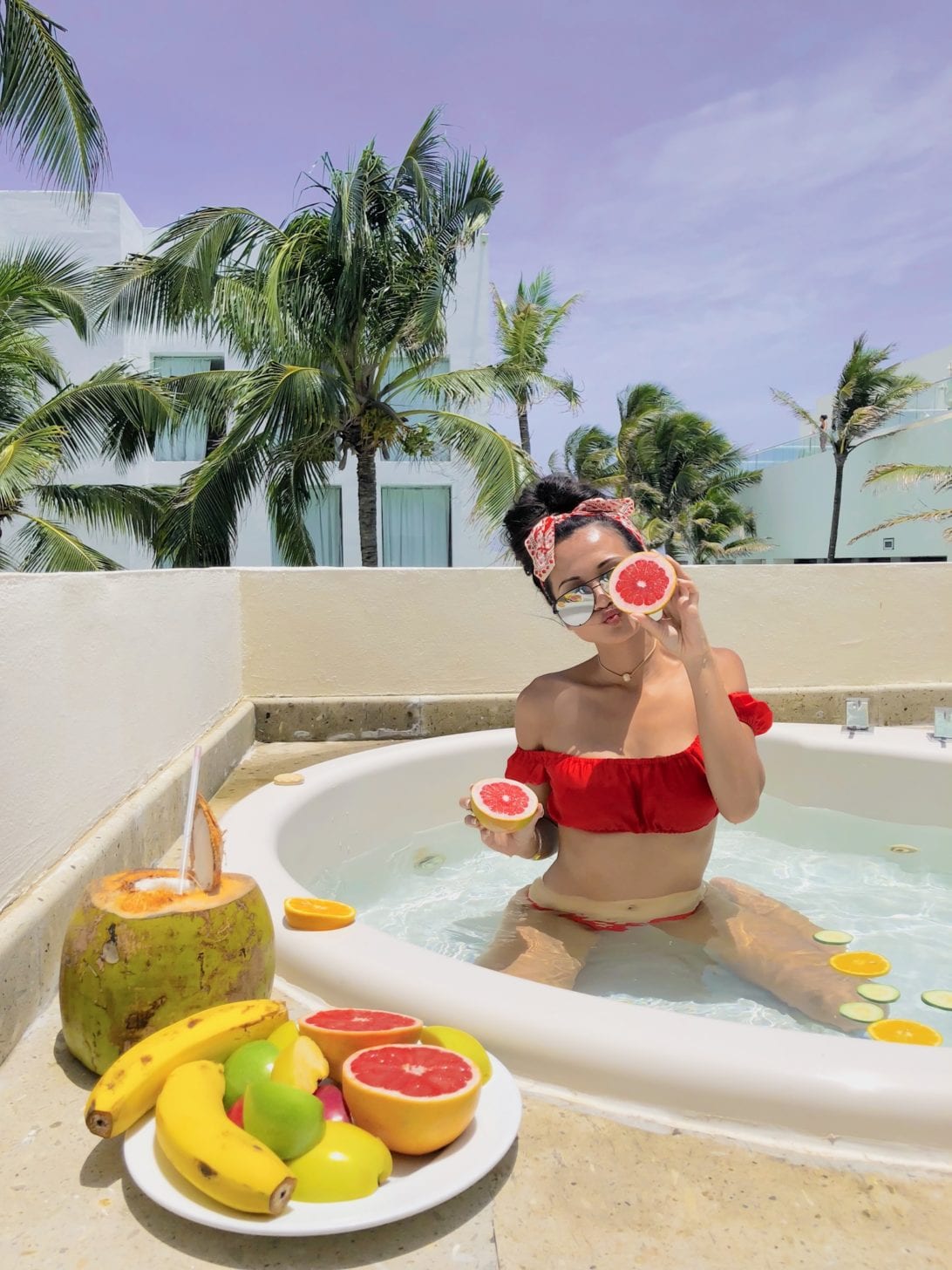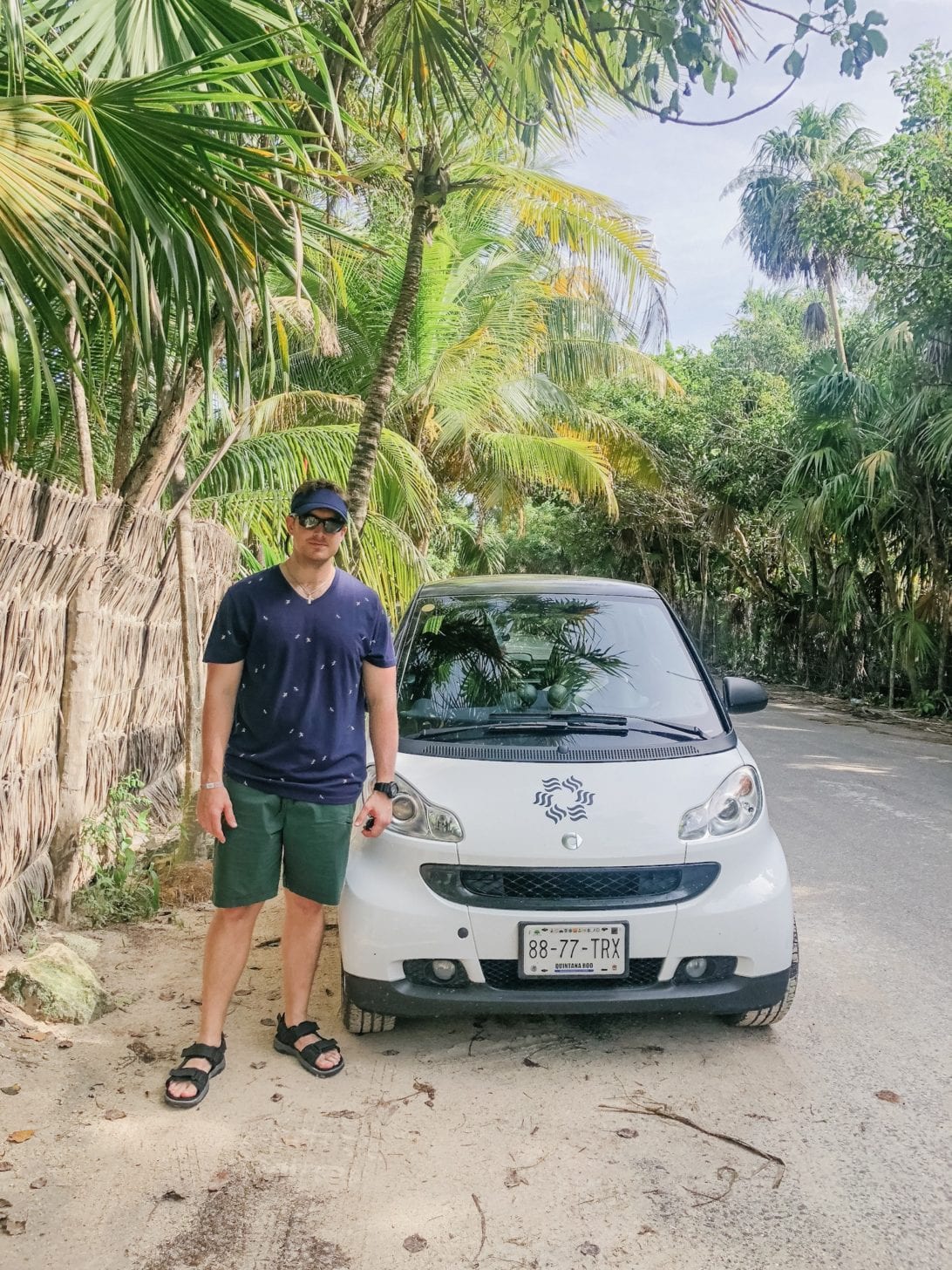 Lol my husband standing next to our cute little smart car.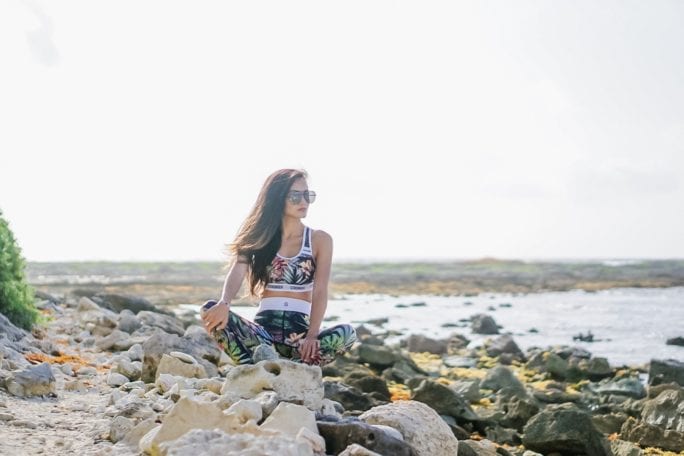 I shared some of my vacation fitness tips in this post.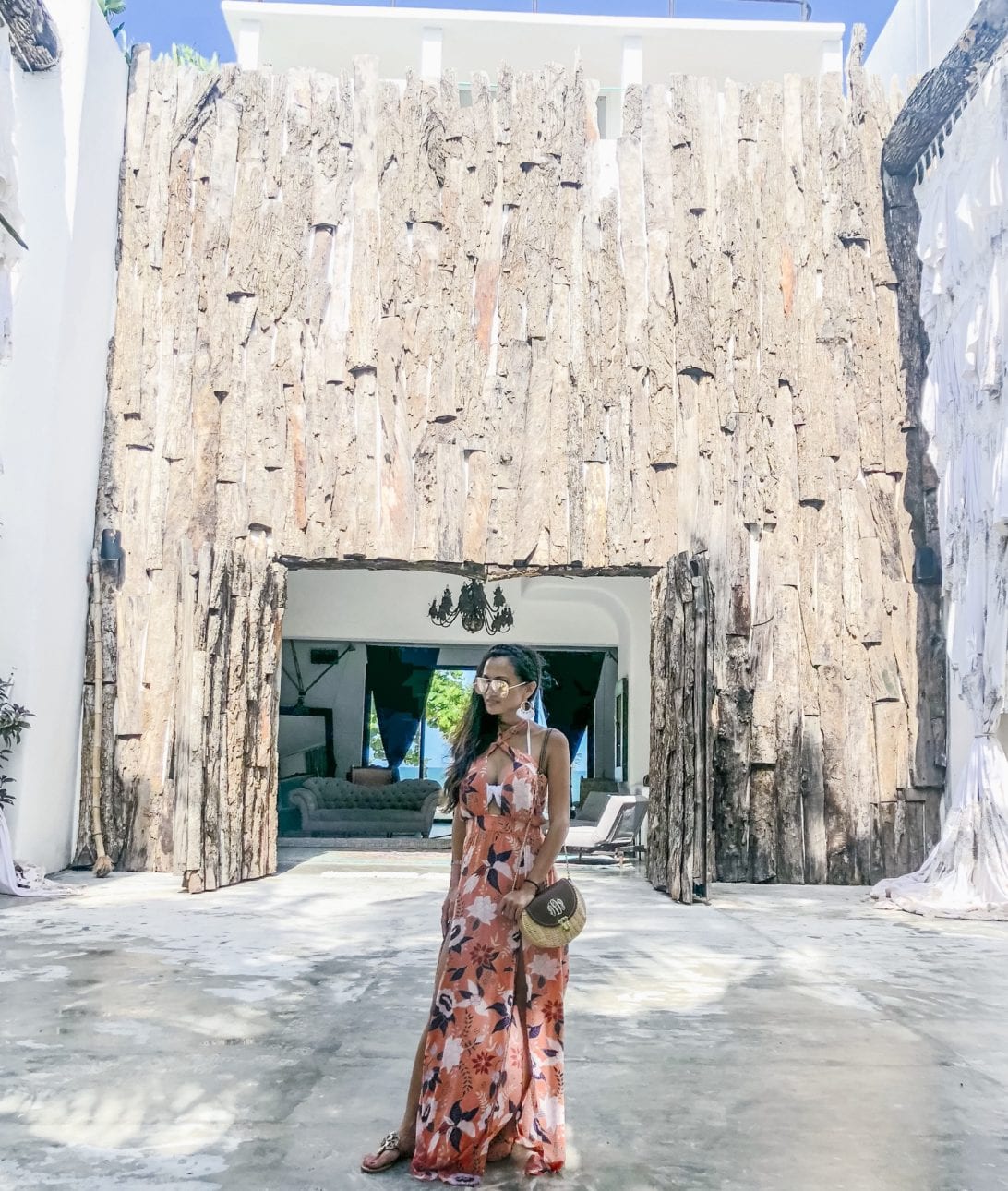 The views of the beautiful Casa Malca which was the home of Pablo Escobar back in the day. You ave to go up the ivory tower for the view!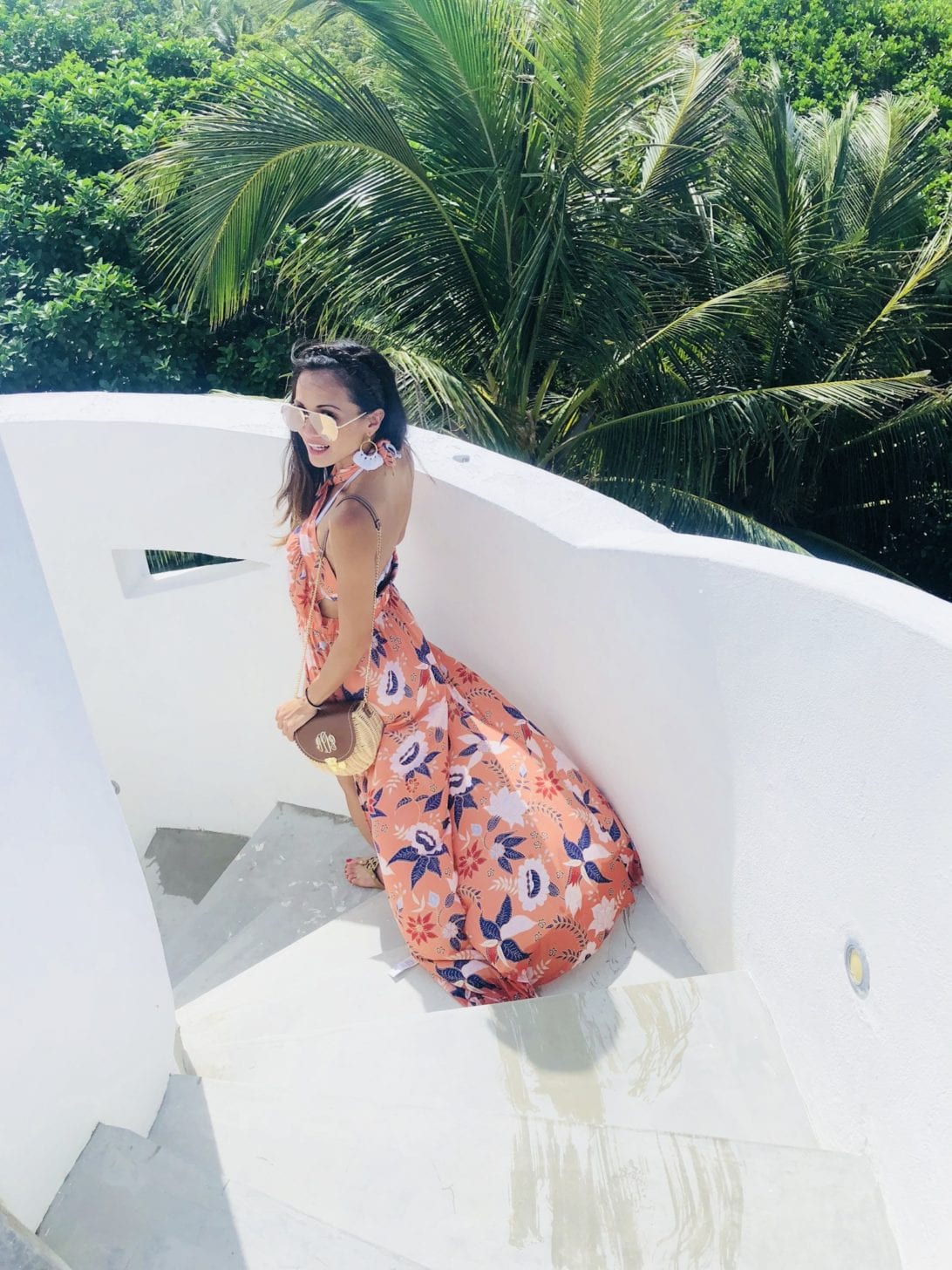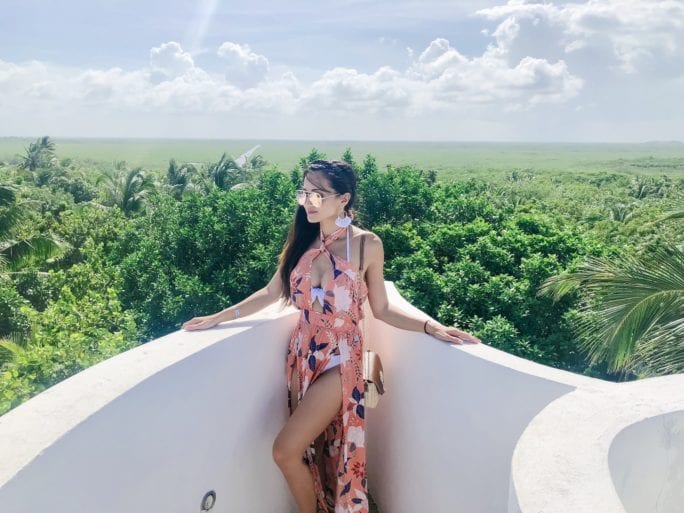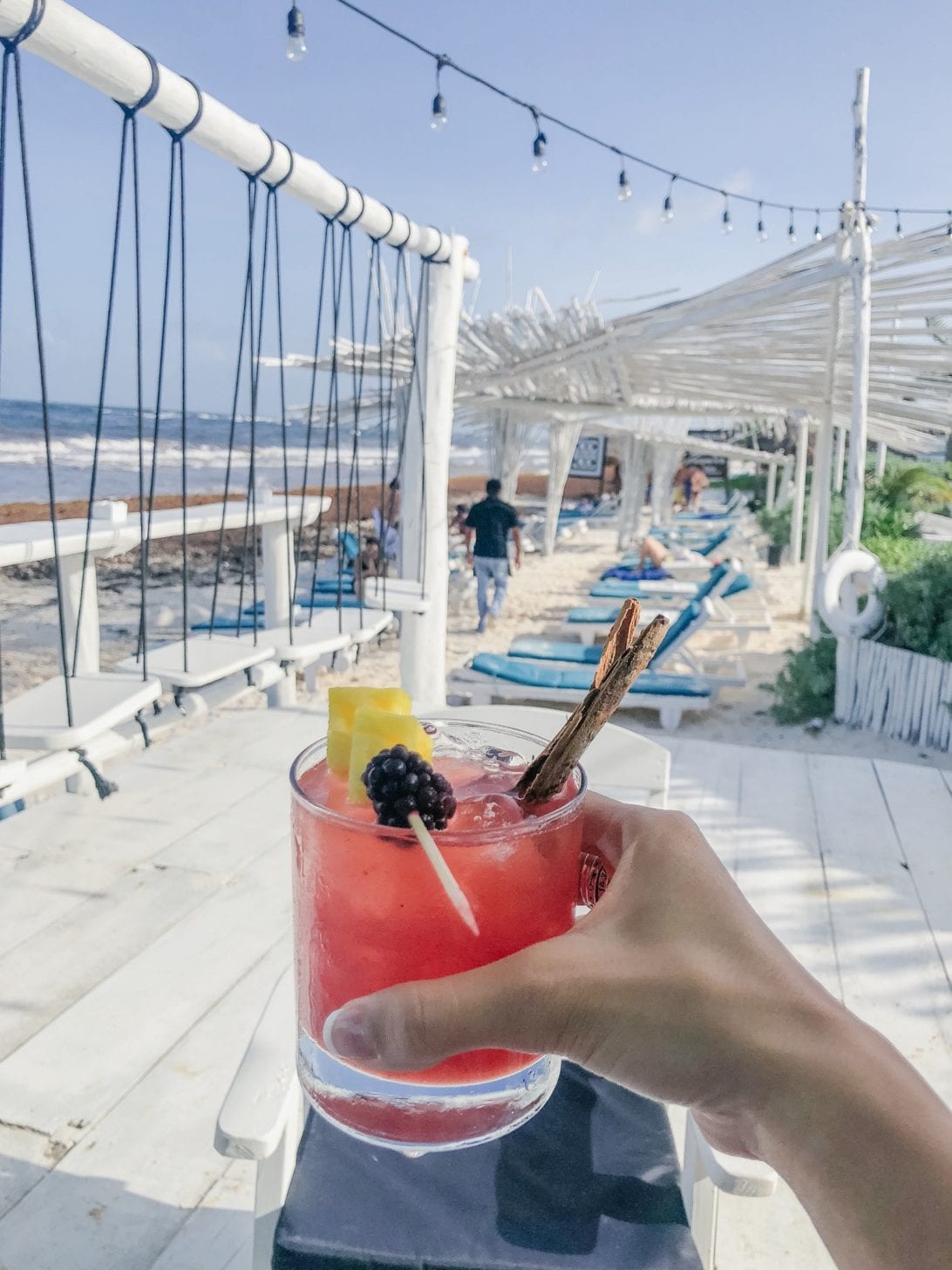 Coco Tulum Hotel had such a fun vibe to their beach bar. It is truly a place to relax and enjoy a drink. Plus how cute are the swing chairs!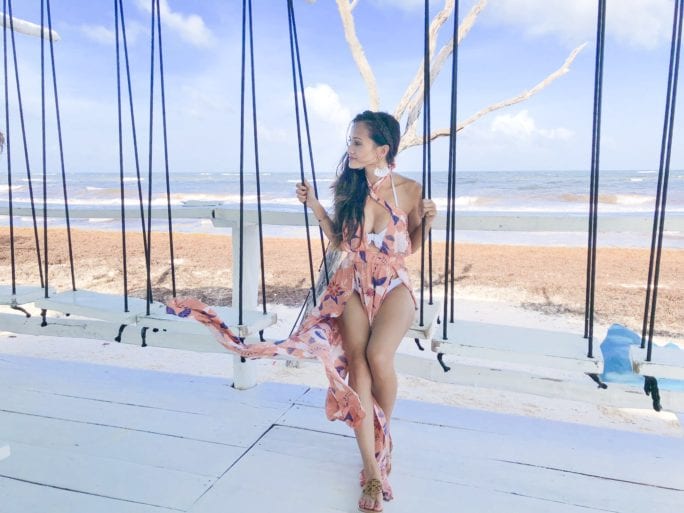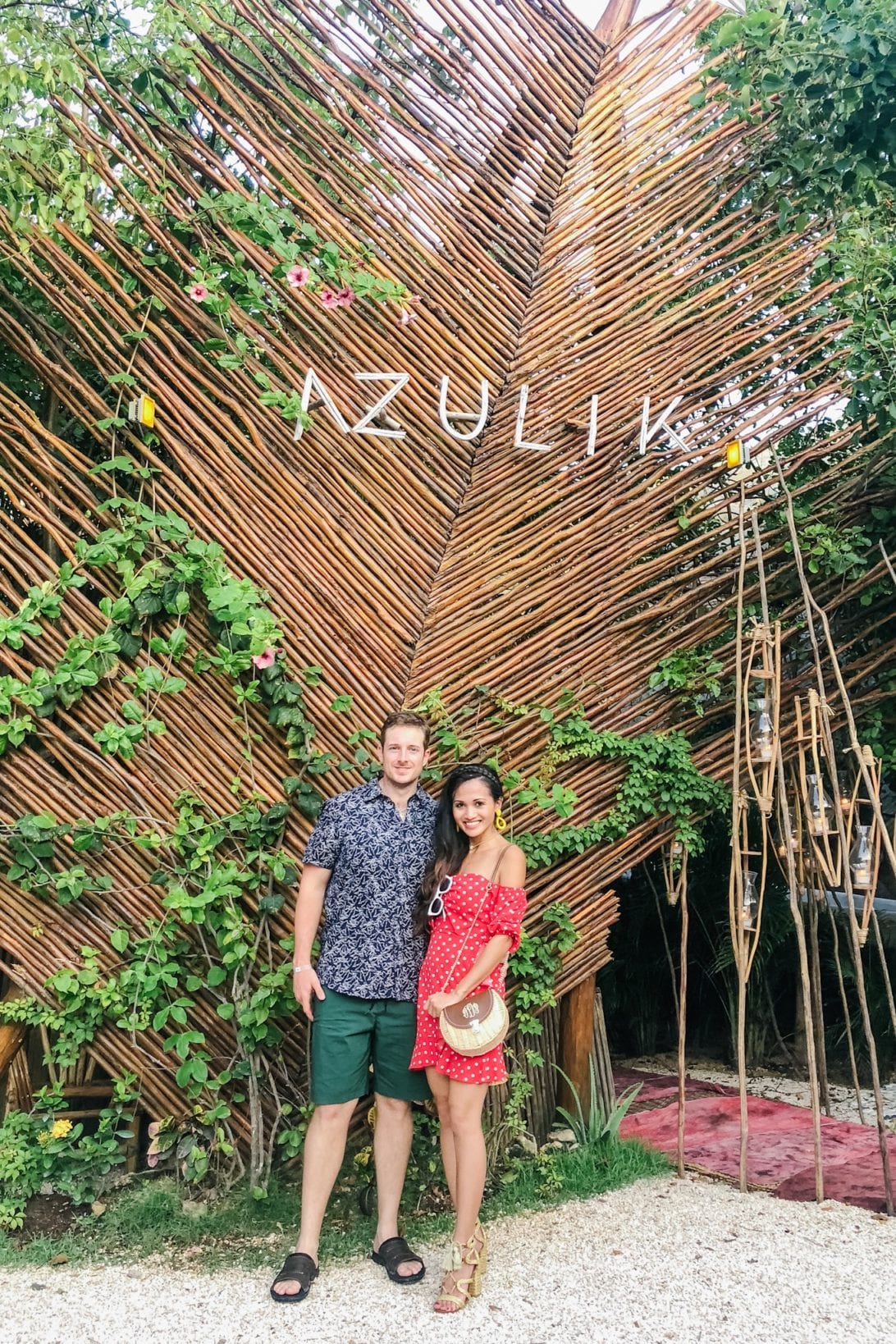 This tree house restaurant and hotel is a must see in Tulum! You can see my post here with more pictures of the restaurant and the gorgeous view!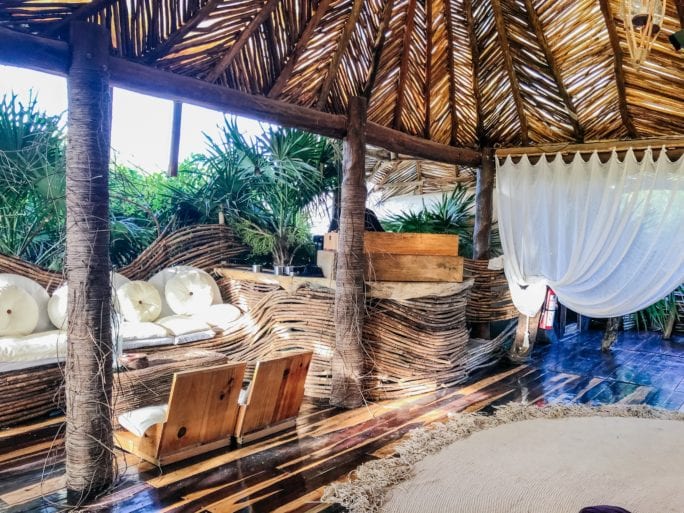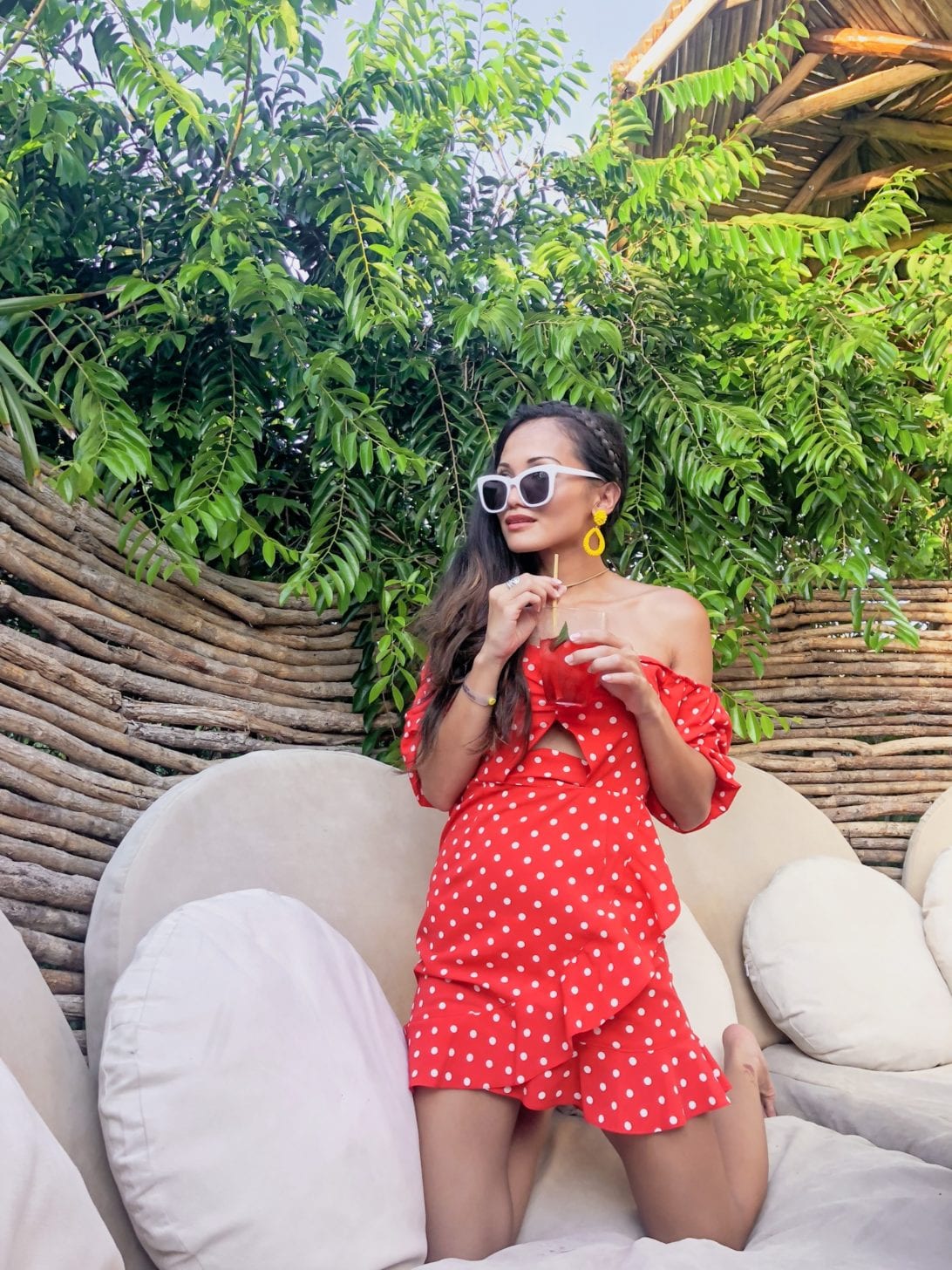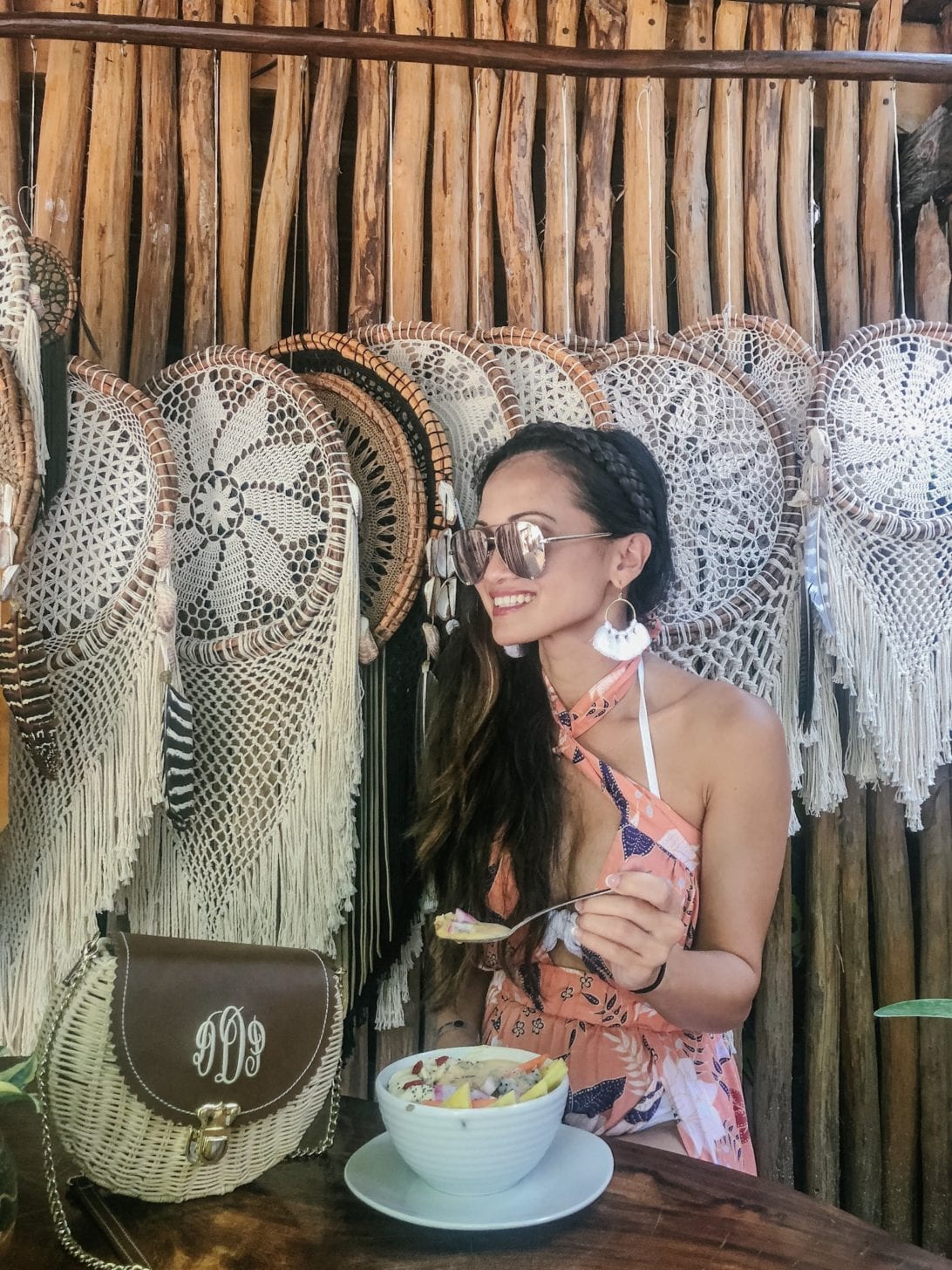 Loved the fresh and healthy alternative of Raw Love. Their açaí bowl is so refreshing and so good! There chocolate cake is just as good!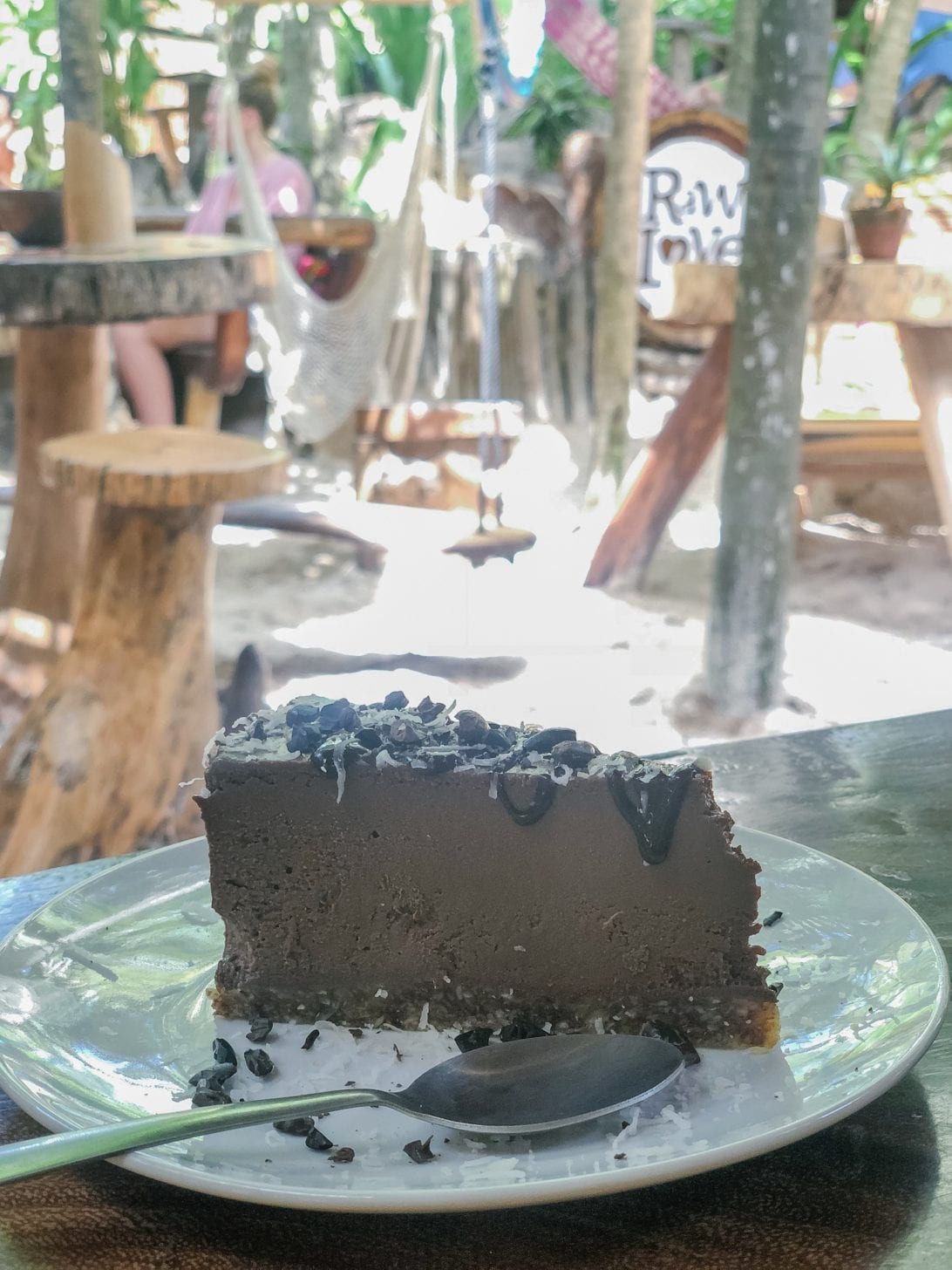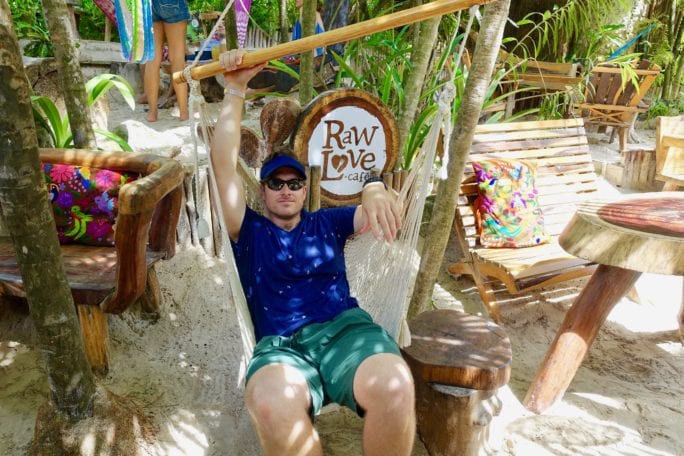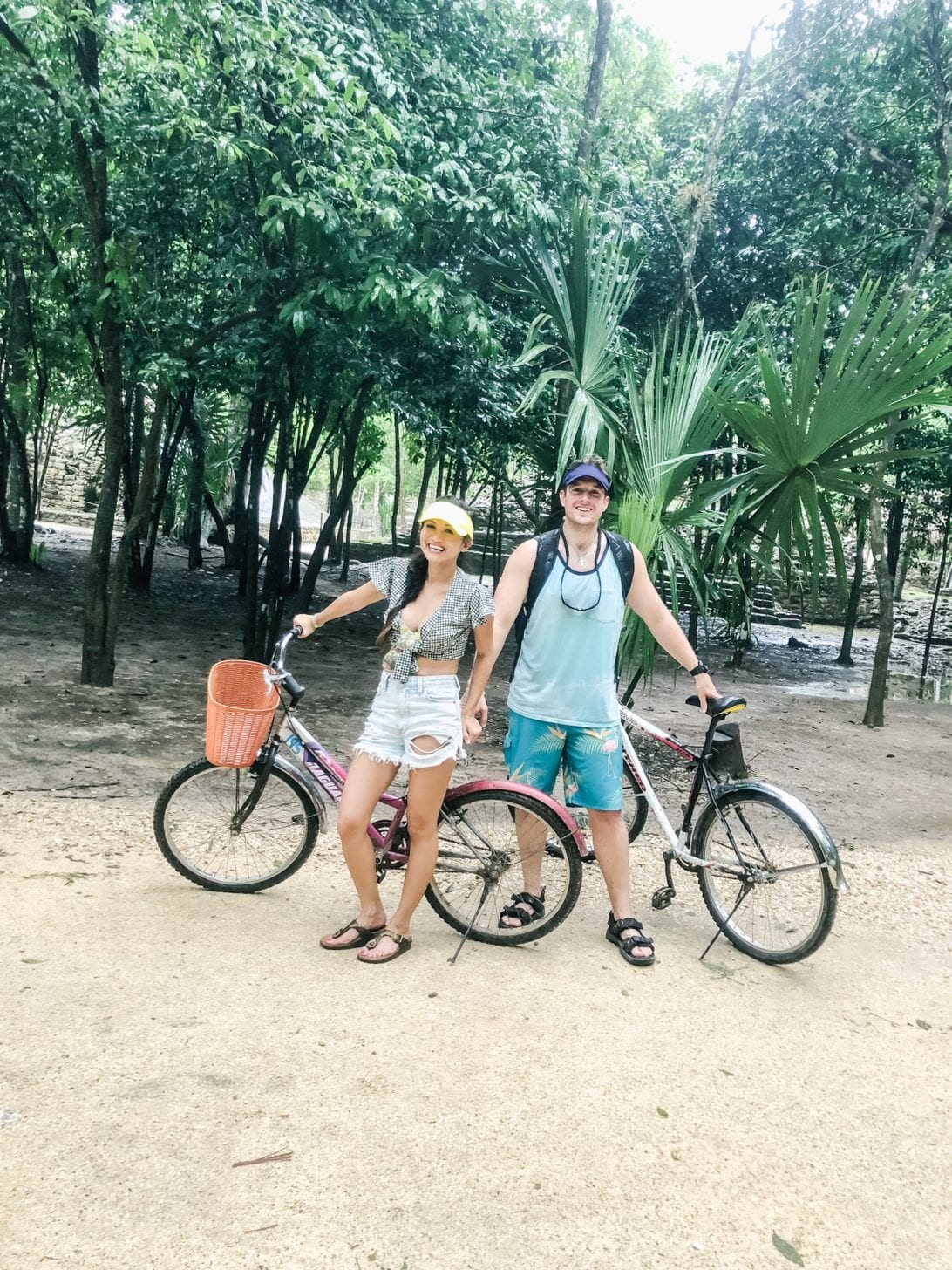 The view on top of the Coba ruins is a must!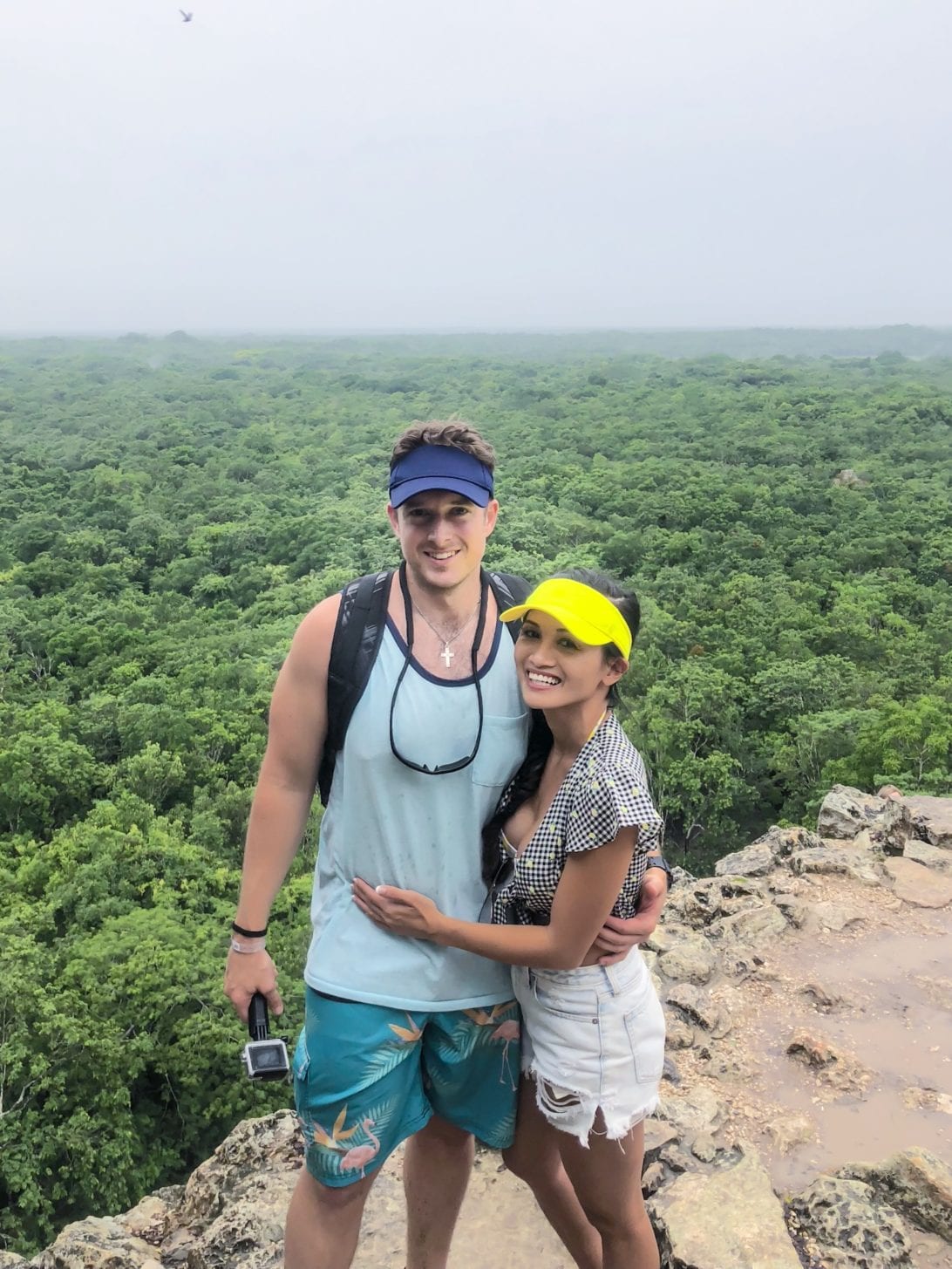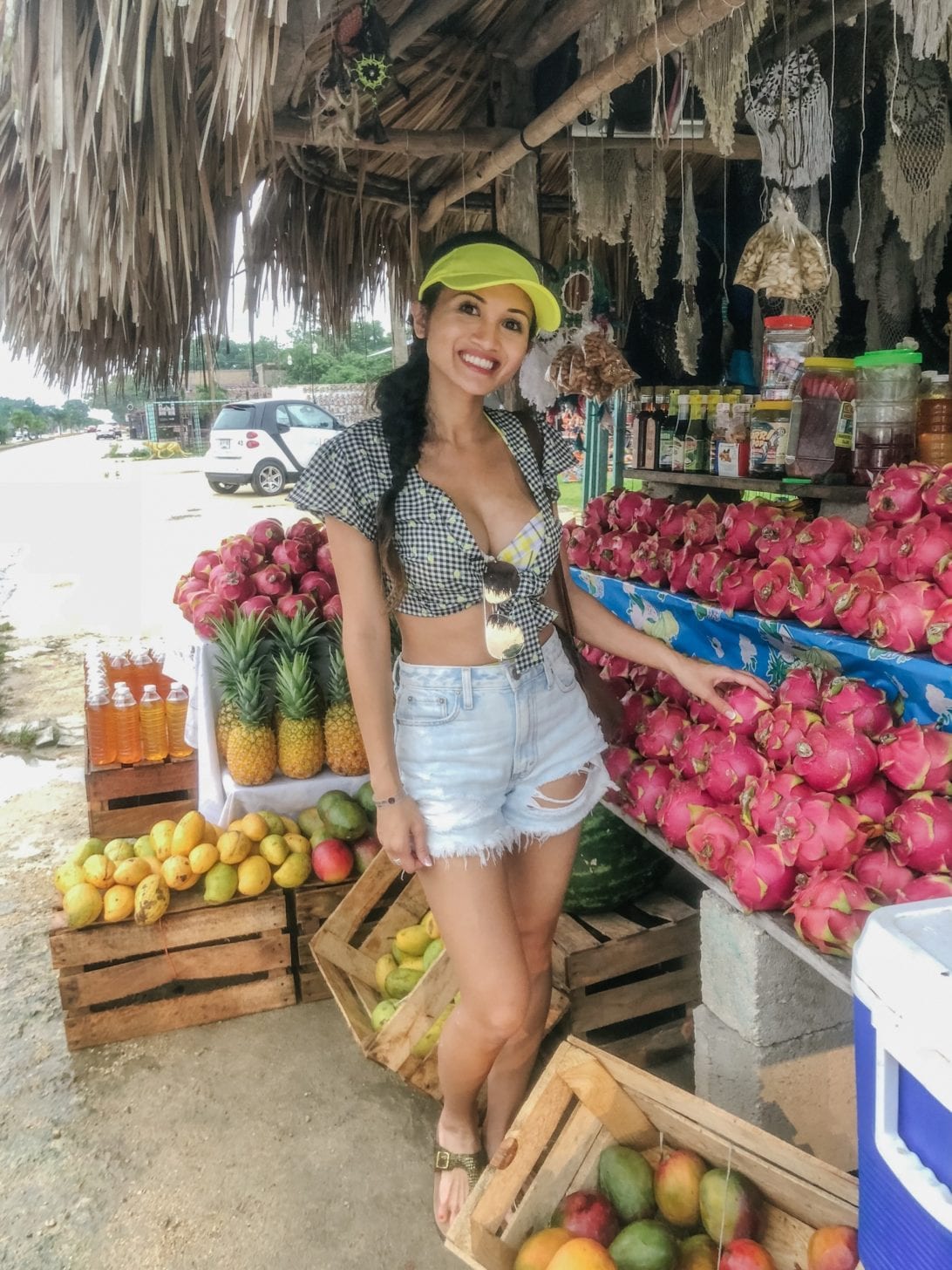 I loved the fresh fruit stands everywhere, and look at all these beautiful handmade pieces at this local shop outside of Tulum. I seriously wanted everything!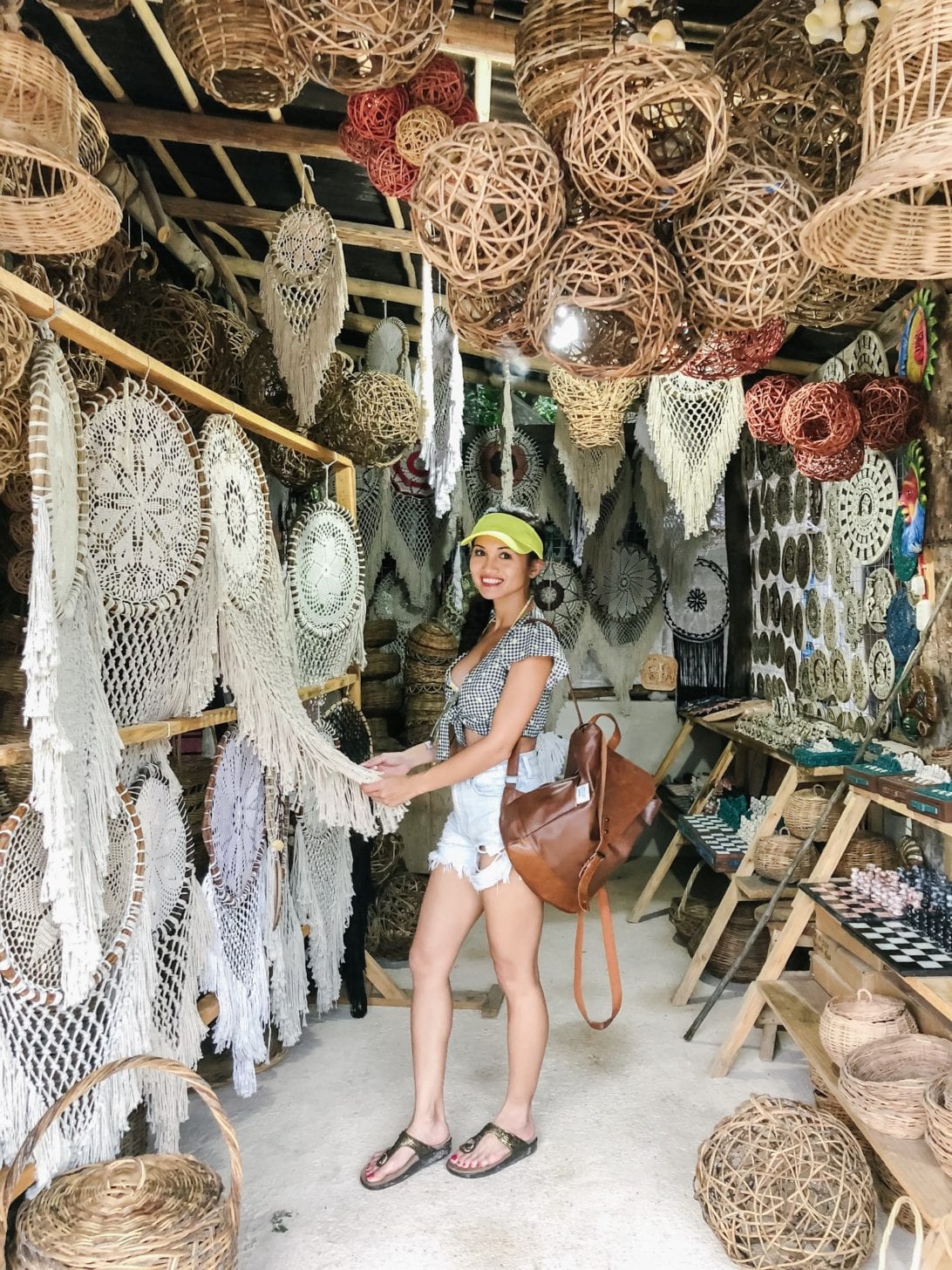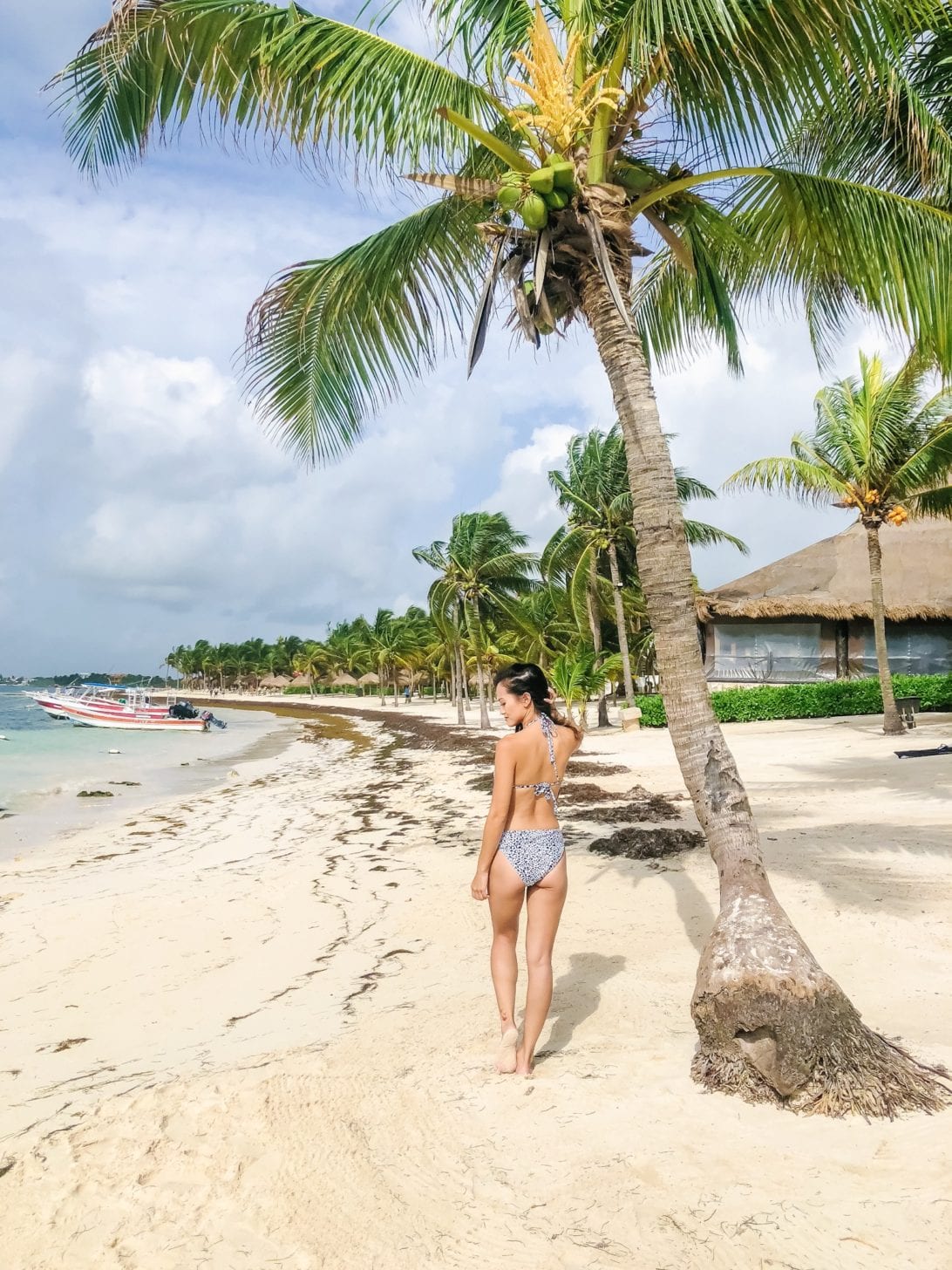 Best experience of the trip! Swimming with the turtles in their natural environment.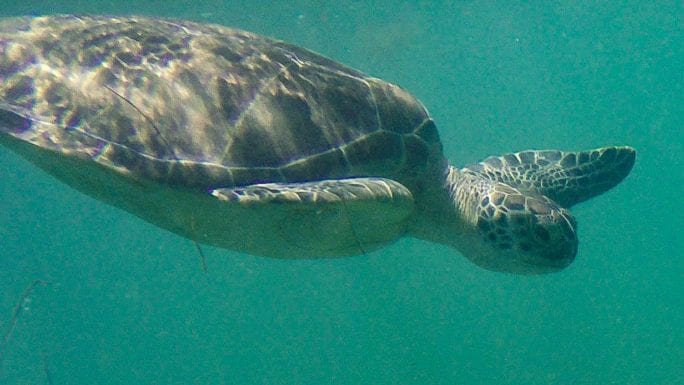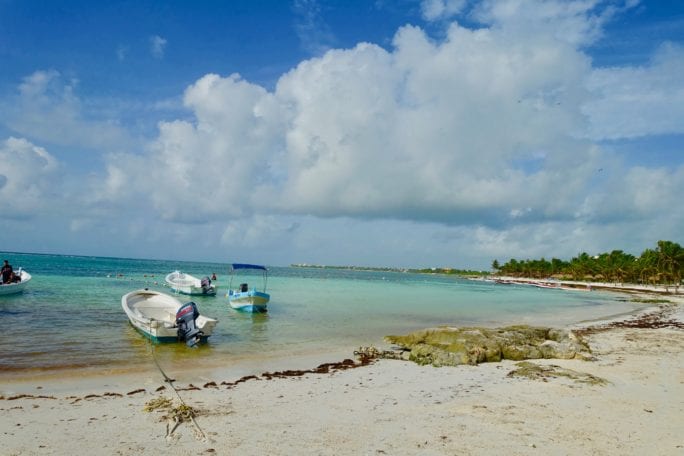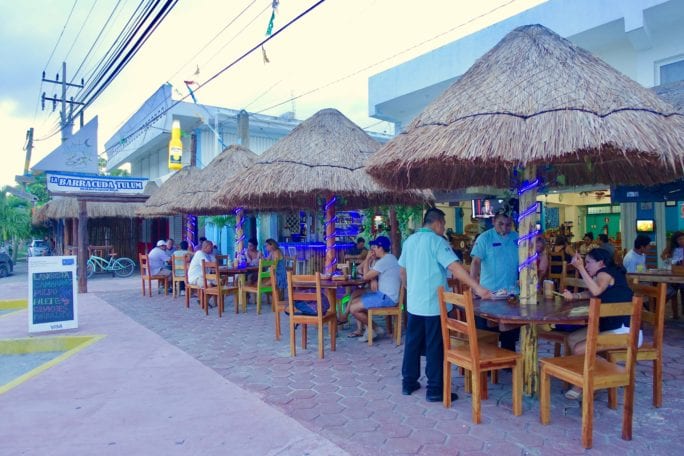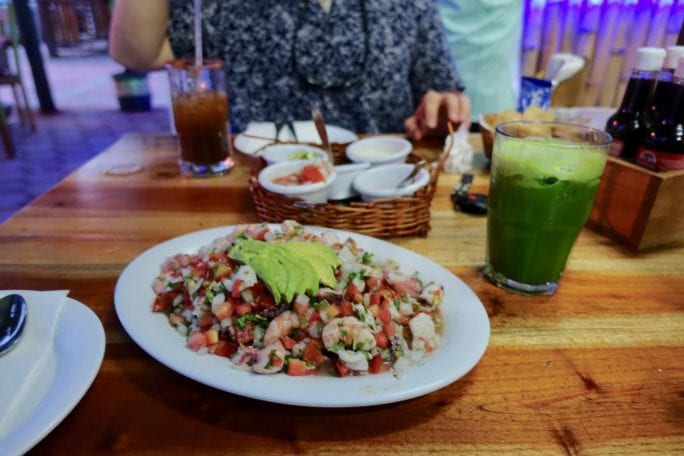 Y'all the ceviche is so fresh and delicious!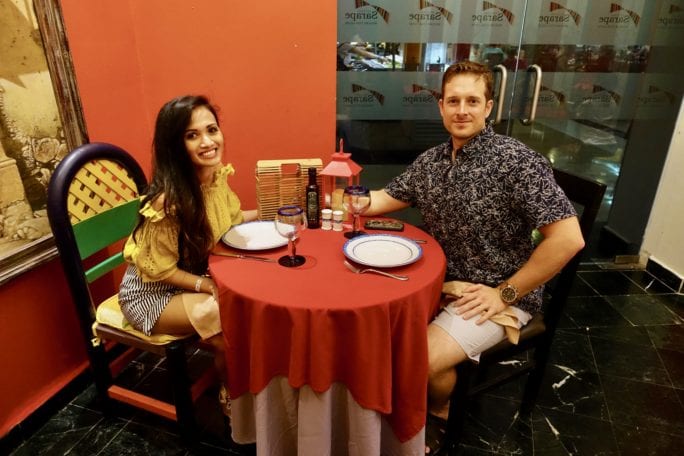 Best tacos ever!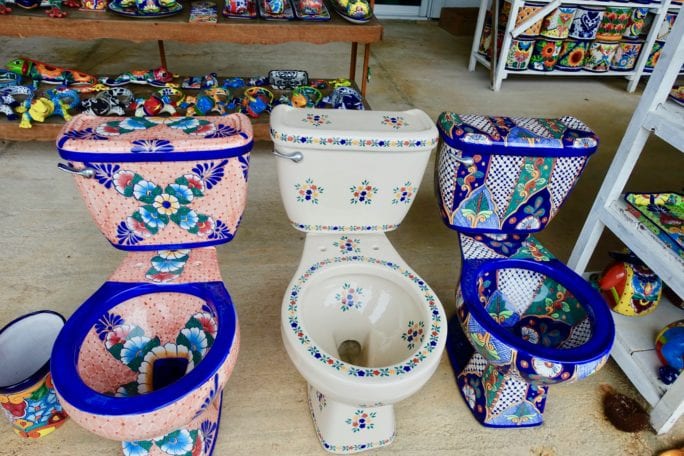 How cool is this! Time to upgrade my toilet!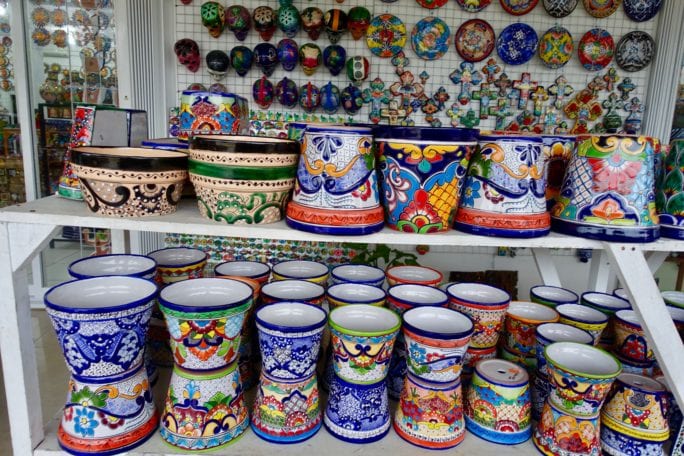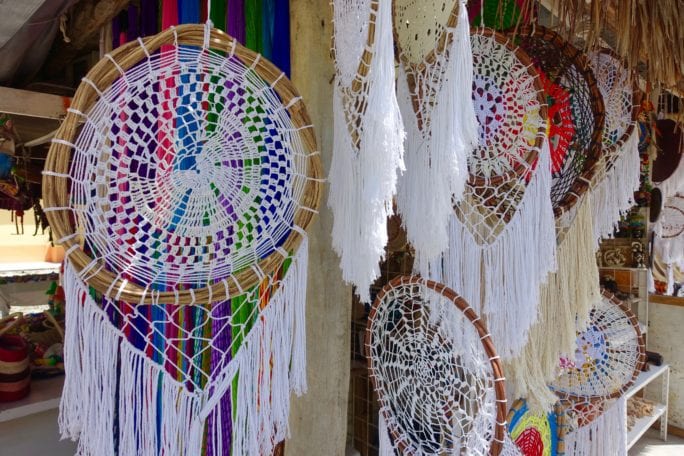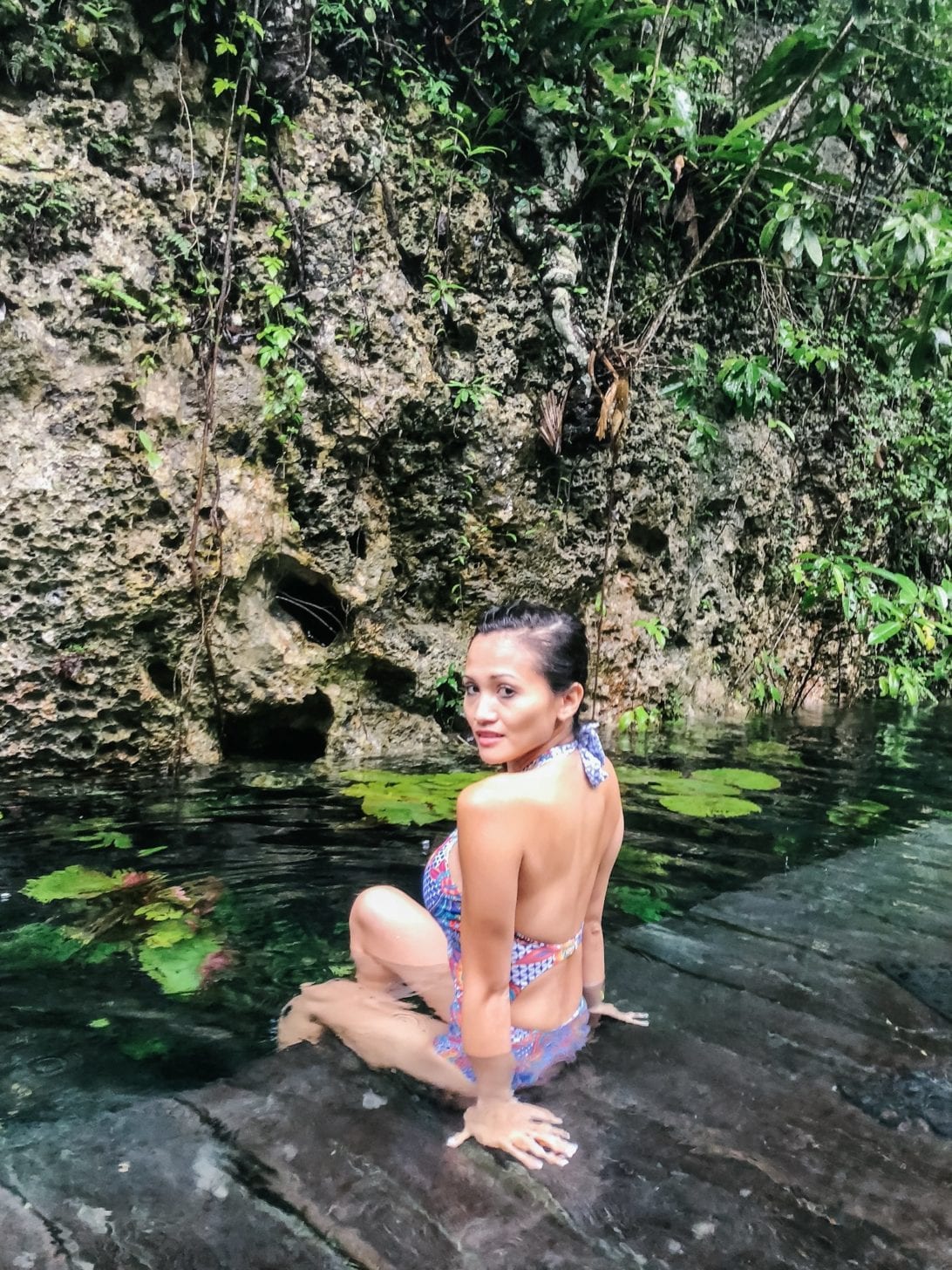 The cenote is such an amazing experience. The water is so beautiful.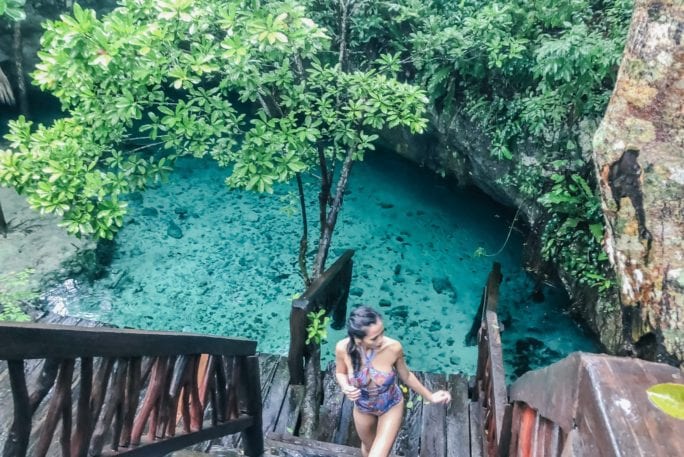 I hope you enjoyed this recap and travel guide of our trip! If you have any questions don't hesitate to message me. I highly recommend visiting Tulum. It is a beautiful paradise for a kid free vacation. Thanks for stopping by!
P.S. Subscribe for weekly newsletters so you never miss a single post!